"When I started my blog Diary of a Fit Mommy back in 2013 while pregnant with my first baby, I never knew what could happen.
I had just quit my nursing job because I was over it.
I always dreamed of being a stay-at-home mom and I was granted that possibility and opportunity.
I started blogging as a hobby, but I never knew it would lead to something else… a real income.
You can actually still see my old blog today, though a tad bit embarrassing. HA!
I've come a long way, but you may view it here.
I started it when I was pregnant and it opened a new world for me.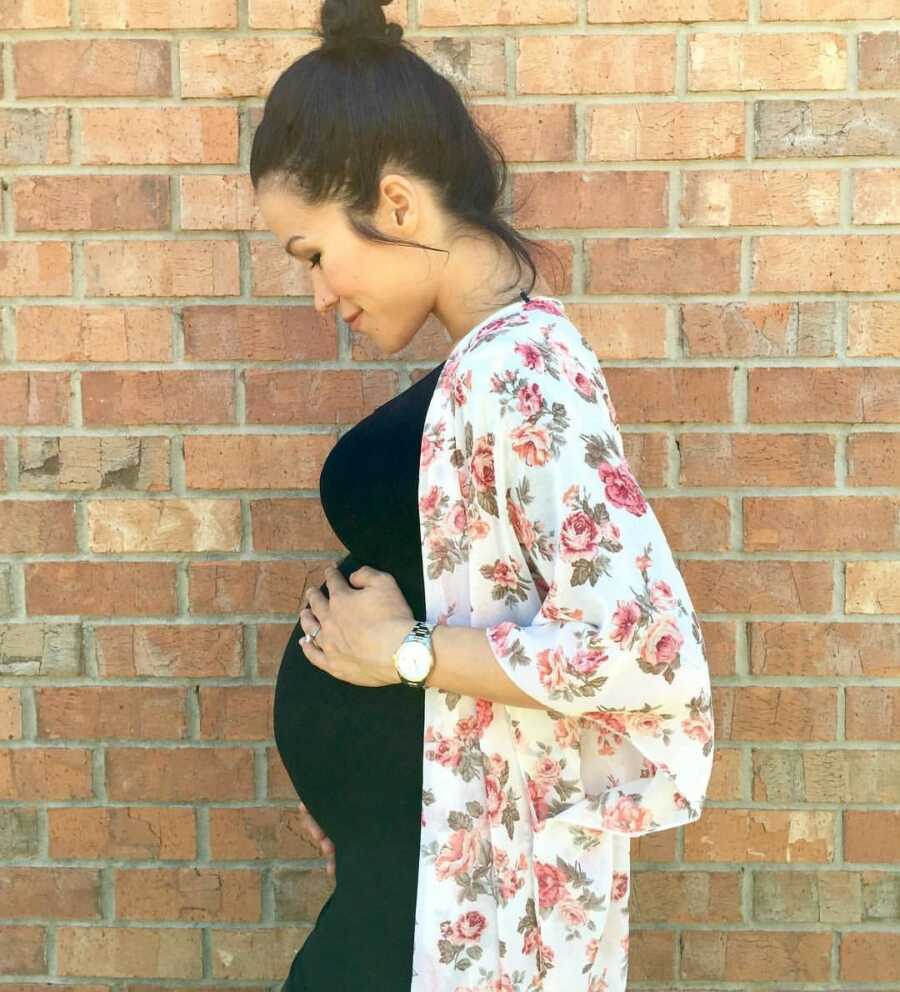 Sometimes I feel as if I got lucky because it was the right timing.
Instagram was still new in 2013 (being only one year old), and blogs were a major hit!
Also… so was Pinterest!
Every blog I wrote, I pinned those bad boys.
Fun fact: Pinterest is still my #1 traffic source to this day and I still get around 200-300 thousand views monthly to my old blogs which I certainly monetize through a company called Adthrive.
So how did I do it?
The whole million dollars thing?
Well, to be frank, it took a lot of sacrifice.
A lot of 5am wakeups, a lot of writing 10 blogs a week, and just grinding my ass off before the whole influencer thing truly hit.
It also took a lot of me blogging for bigger, better known companies.
Y'all remember BodyRockTv?
I wrote 10 blogs a week for them only for a mere $100 or so.
I also helped run a cloth diaper's social media simultaneously while trying to build my own brand.
I felt as if I were always working, but I guess that is what it takes.
I remember blogging for fun and I had people asking me to create workout plans for them.
Naturally, I saw the demand and wanted to supply that so I went and studied for my personal training certification.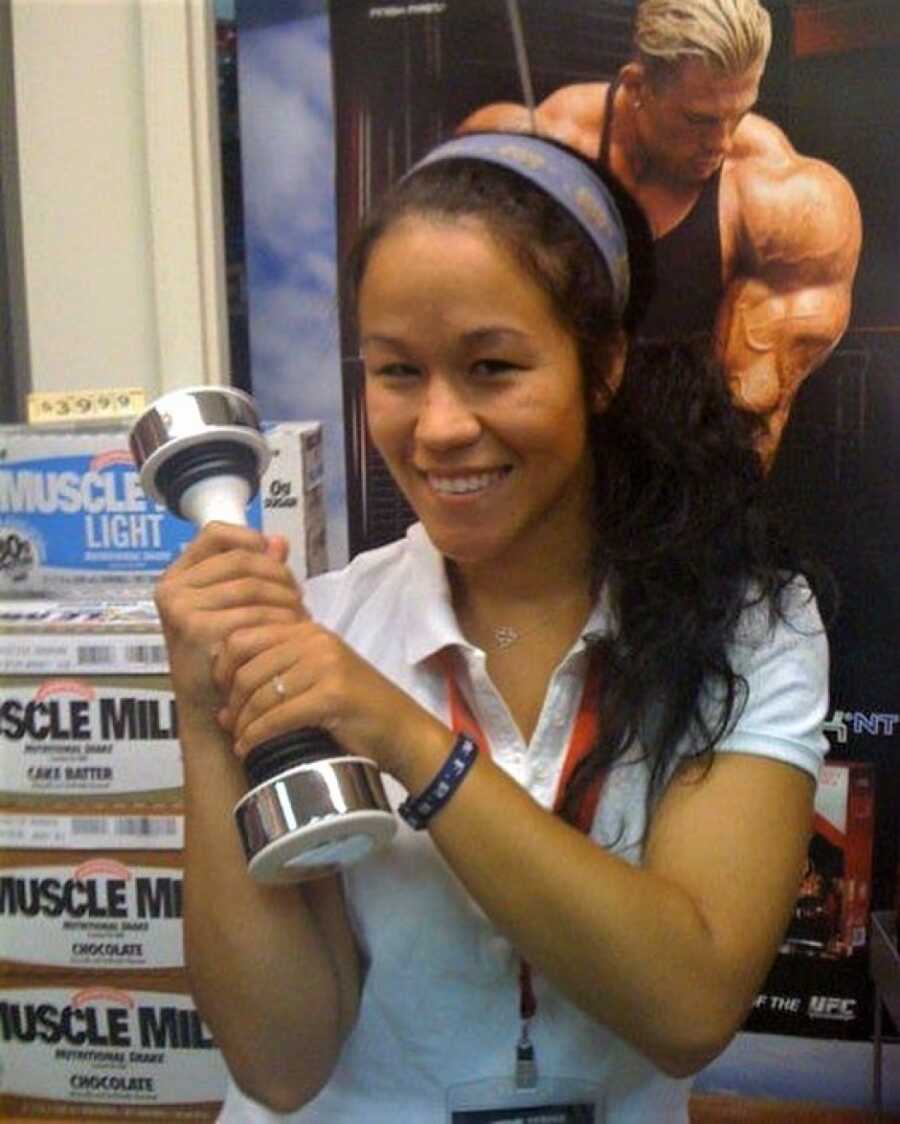 Many years later, I am about to launch my new fitness app and I've already created a second brand in the process called FightHER selling high quality fabric glute bands.
So how did I, as an influencer, make all this money over the years? Let me show you.
I eventually created a guide called How to Turn Your Blog Into a Business which I still sell on my website. You can view it here.
I wanted to inspire other stay at home moms, women in general, that they too could launch a business from home.
And you still can!
If you are interested in going this route, the guide will teach you everything that you need to know.
First things first: ADVERTISING.
When I first started my free little blog, I added Google Adsense to it in hopes to monetize and get some clicks for money.
I remember receiving my first paycheck of $168.
I was sooo thrilled! I could not believe it.
I was getting paid for people clicking on ads on MY blogs?
That was amazing.
Fast forward to today, I've switched to a better company called AdThrive and I make between $6,000-$8,000 a month on blog ads alone.
The more I blogged and the more I shared my blogs (hello Pinterest), the more cash I made.
Simple.
I've made around $300,000k just from ads alone so far.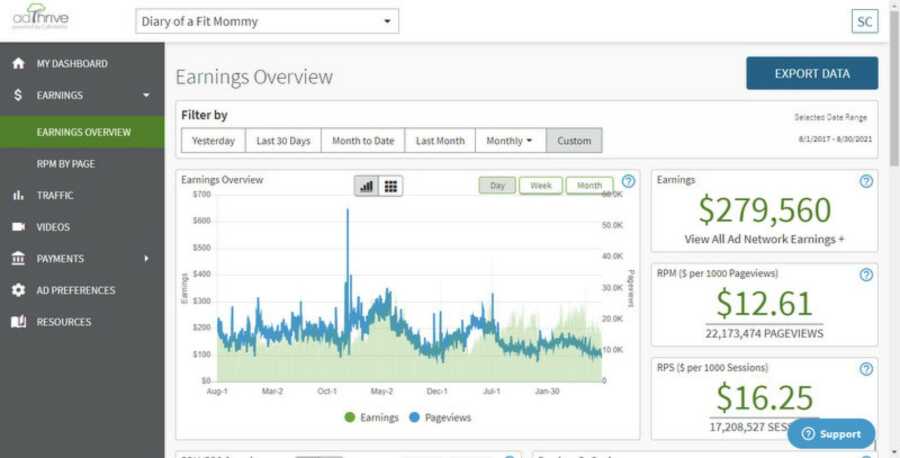 Secondly, SPONSORSHIP.
Sponsorships basically mean working with other brands out there in the world.
I've worked with hundreds of brands, from Target to Walmart.
Working with brands is such a fun experience because it leads you to build lasting brand relationships and possible long-term partnerships which eventually is a great steady payout.
Here's how it works:
The brand approaches you (sometimes in the beginning you will approach the brand).
You try the product and form your own opinion.
You love said product and you continue with the brand OR you hate said product and deny the partnership.
If you decide to continue, you will either review or promote the product on social media for free (in exchange for product) or ask for a flat fee to promote.
You promote and then get paid (by product or money).
I don't have a particular number in my head since I get paid multiple ways (PayPal, checks, wires to banks), but I have to guess that I've made anywhere between $300,000-$400,000 in just brands partnerships alone.
I once partnered with Carrie Underwood's activewear brand Calia and posted 4 Instagram posts for $25,000.
You heard right.
I could not believe it.
Different brands will pay you different amounts, but it all depends on how many followers you have.
So get to building that following!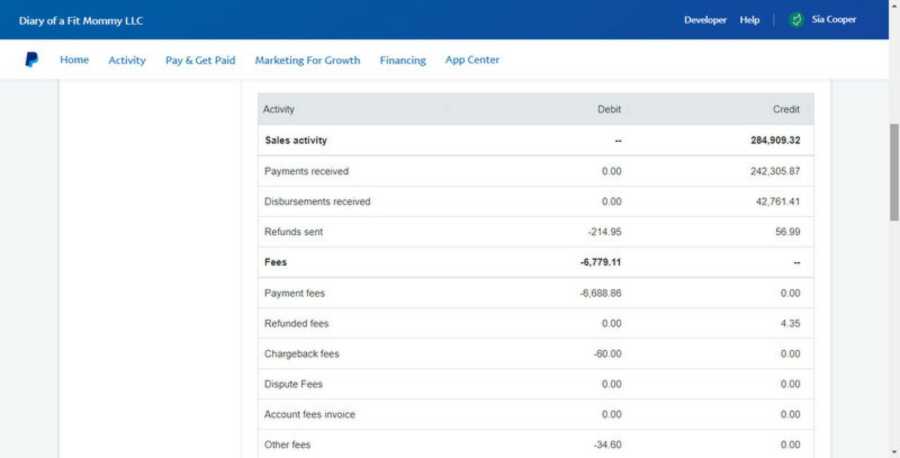 Thirdly, affiliate marketing.
Affiliate marketing is not something that I do much of, but I have done well with it; it brings in some good residual income month to month.
In particular, I work with Amazon Associates (highly recommend) by linking my favorite products within blog posts.
With every sale, I get a commission.
Commissions usually run from 10%-20% of each product sold.
This is a great way for influencers to make some extra cash.
I also work with Belly Bandit and blogged a ton of their products while I was pregnant years ago, including their famous postpartum girdle.
I highly recommend affiliate marketing with blogs and IG story swipe ups.
For affiliates total, I have probably around $200k in affiliate sales since I began.
I just switched platforms with Belly Bandit, but here is a snapshot of what you could make.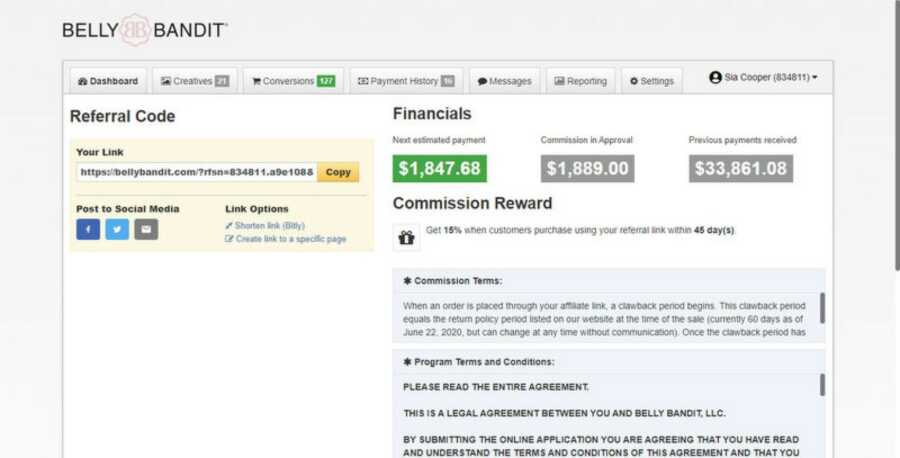 Next, get your booty on Youtube!
I don't make as many videos as I should, but it is good pocket change each month.
I make at least 3-4 videos each month.
I truly believe your options are endless here.
Go get it!
Youtube monetizes through Google Adsense which, if you can remember, is what monetized my first blog.
Highly recommend!
I have not made too much there, but I have big plans.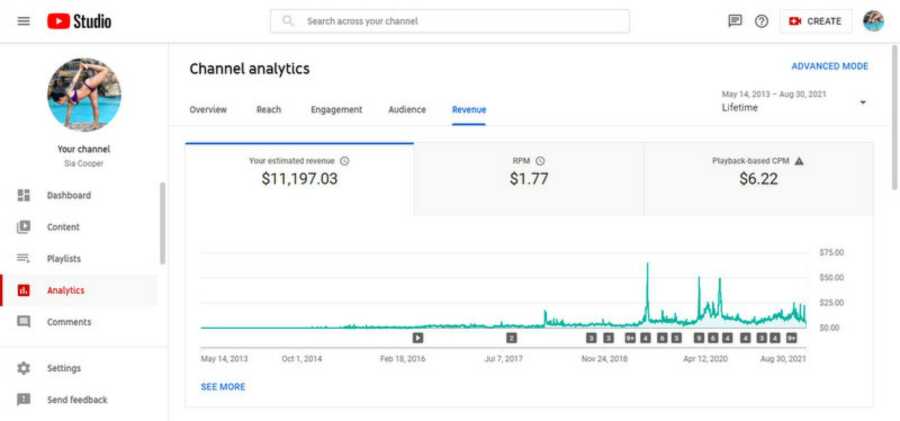 Lastly, my own brands.
After you reach a certain point, I think it is crucial to develop your own product.
My first product was a crummy guide filled with my knowledge that I sold for just $5.
But hey, it was extra income and by golly did I work hard on it.
Fast forward to now, I have many guides that are well produced, an app that is getting ready to launch, and glute bands that I myself designed and produced.
I have so much that I wanna do (hello clothing line!), but I am blessed to have been able to do all that I already have.
And it all started with a tiny little blog.
How crazy is that?
When figuring out what you want to sell, think of what demand you can supply.
For me, it was women's fitness, prenatal and postpartum.
Here is a snapshot of what I've made selling just my guides alone since 2017. I am unable to pull any records before that, but I am assuming my guide sales are at half a million.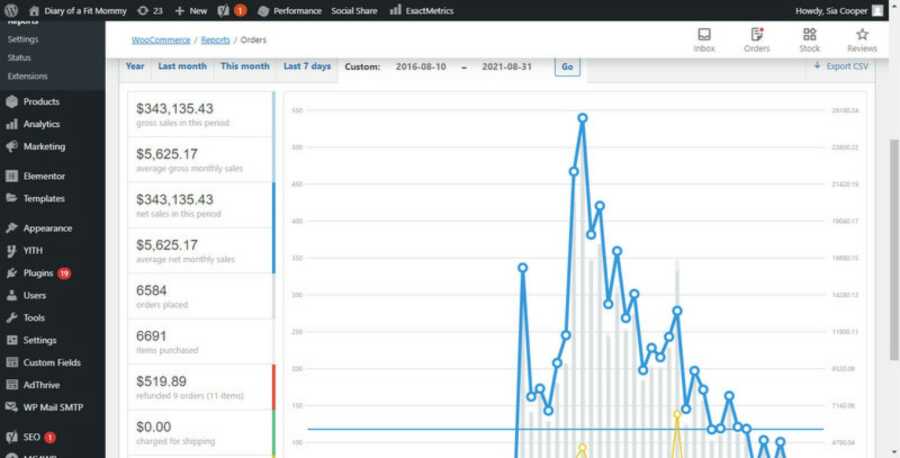 To put it frankly, I built my business off of my life.
I started my blog to document my pregnancy after a 45lb weight loss and I gained a following.
It is not easy and it surely does not happen overnight.
But if I can do it, you can too.
Seriously, believe!!!
If you ever have any questions at all, feel free to ask.
I love supporting other women to become successful.
Look, if a C-student who didn't know what they wanted to do in life who quit a career that they went to college for can launch a business, so can you, sister.
Once upon a time ago, I was a nursing student working at my local GNC and scraping my '97 4Runner for pennies for gas.
Like Walt Disney said: 'If you can dream it, you can do it.'"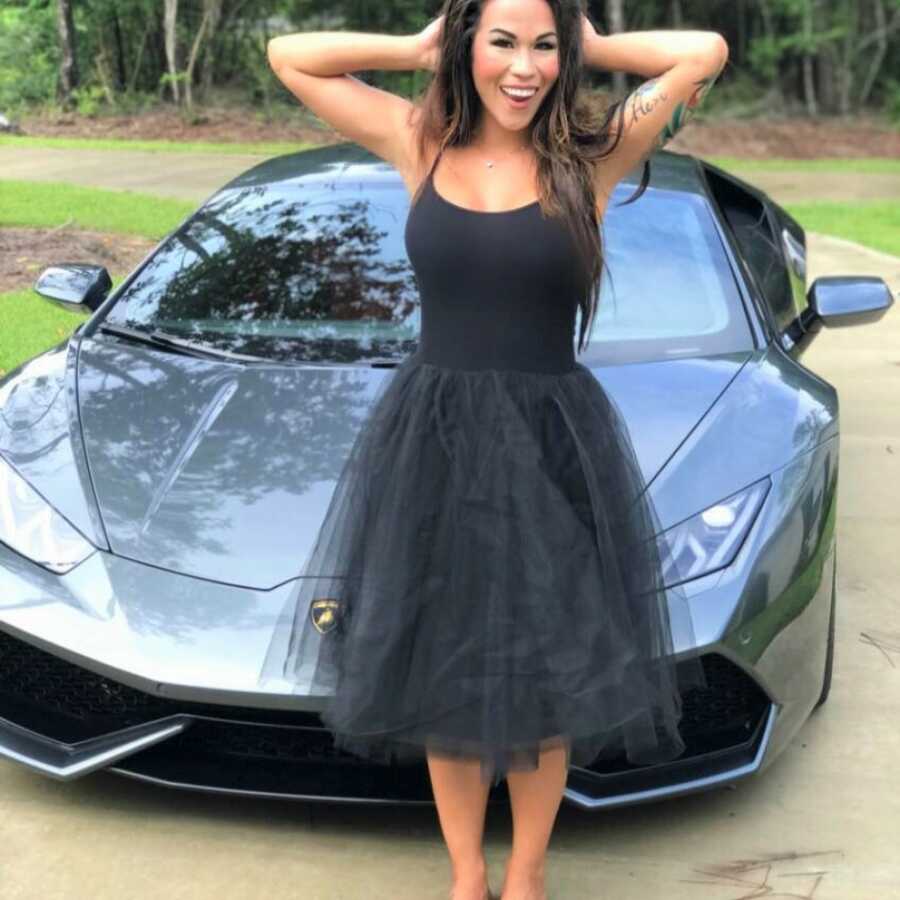 This story was submitted to Love What Matters by Sia Cooper of Diary of a Fit Mommy. You can follow her journey on Instagram and Facebook. Submit your own story here and be sure to subscribe to our free email newsletter for our best stories, and YouTube for our best videos.
Read more from Sia:
'I wasn't allowed to have male friends. I caught him messaging not one, but two escorts on a work trip using a fake name. In a year, we broke up 10 times.': Woman urges 'look for the red flags' after escaping narcissist
'Don't show your butt like that. You're a mother.' I WANT my kids to see a body positive mom.': Woman mom-shamed after 'rocking' a bikini, 'every woman deserves to feel comfortable in her own skin'
'It's a girl!' My heart sank. On the way home from my gender reveal, I cried. Hard. I was hoping it was some mistake.': Woman candidly shares reality of 'gender disappointment' after years of mother's abuse
'I was 22 and wanted to feel feminine. My husband said breast implants would help 'spice things up.': Woman removes implants after plagued by Breast Implant Illness, 'Removing them gave me the confidence I lacked for years'
Help us spread strength. SHARE this story on Facebook with family and friends.