"From a young age, I was a preparer: plan, save, and wait when needed. It's why my husband and I waited until we were both financially stable to purchase a house, then get married and finally, start our family. About a year into our marriage, at the later age of twenty eight (at least by Southern standards), we decided to try to get pregnant. It took one month off birth control for that positive sign to pop up. I remember telling a friend I felt 'off,' and knowing we were trying, her eyes widened and asked if I could be pregnant. 'Me?,' I said. 'No way, we just started.' My hands shook as the plus developed, and I yelled for Drew. 'What?,' he said, annoyed as I had clearly interrupted what he was doing. As I held up the test, he yelled, 'Are you f–king kidding me?' We laughed through tears as I realized I then had to go through labor. At thirty six weeks and four days (yes four) of labor, Jackson Allen was born.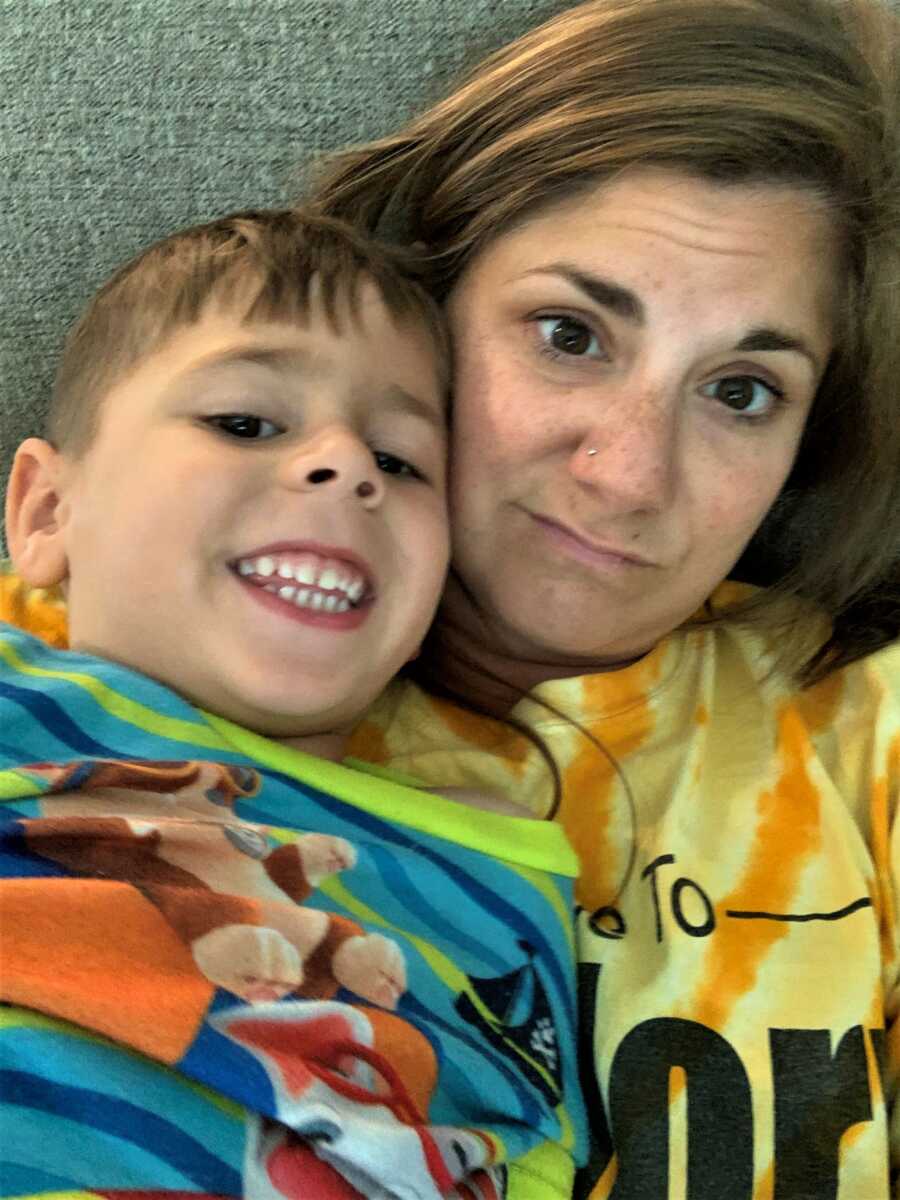 Though at seven pounds, he was a larger premature baby; his little lungs took two weeks in the NICU to develop. I had my own issues, developing what was determined to be eventually pneumonia and a blood transfusion that most likely saved my life. Still, we both exited the hospital in two weeks time, and went on to our life of three. We did what most first time learners did: over worried, adjusted, and eventually became (sarcasm intended) 'parenting experts.' Like the planning before us, we waited until Jackson was two before trying again. And like before, we were pregnant within a month. I had that positive pregnancy test for a week, not realizing that the cramps I was experiencing were those of a miscarriage.
On our fourth wedding anniversary, I woke up in blood and went to the hospital, already knowing the outcome. That day, as we participated in a wedding rehearsal, Drew and I clung not only to each other, but to the secret we both carried. I remember feeling strong together, even though the pain was immense. Despite the advice of our doctor, we surprisingly were pregnant again by July, and in August, his little heartbeat was steady. 'I am so glad this worked out,' my doctor said as we settled more comfortably in our third pregnancy.
On August 26, 2015 (a date unbeknownst to us would become even more significant six years later), we received a terrifying call, regarding a scare in my pregnancy and his health. Not knowing what else to do, but not wanting to be alone, I posted a Facebook announcement about our  pregnancy, wrongly assuming that  Elijah was a girl, and asking for prayer because of another possible loss. Prayers and thoughts rolled in, not knowing at the time he was a boy (I had originally thought a girl, making this date even more ironic), and also not knowing within a month, he would be gone. By September 9th, at our twelve week appointment, Drew and I, along with two techs and our doctor, searched for a heartbeat that was no longer there. Two days later, as the song, 'Let it be,' came on the radio, and Drew and I held hands, we said goodbye to our Elijah.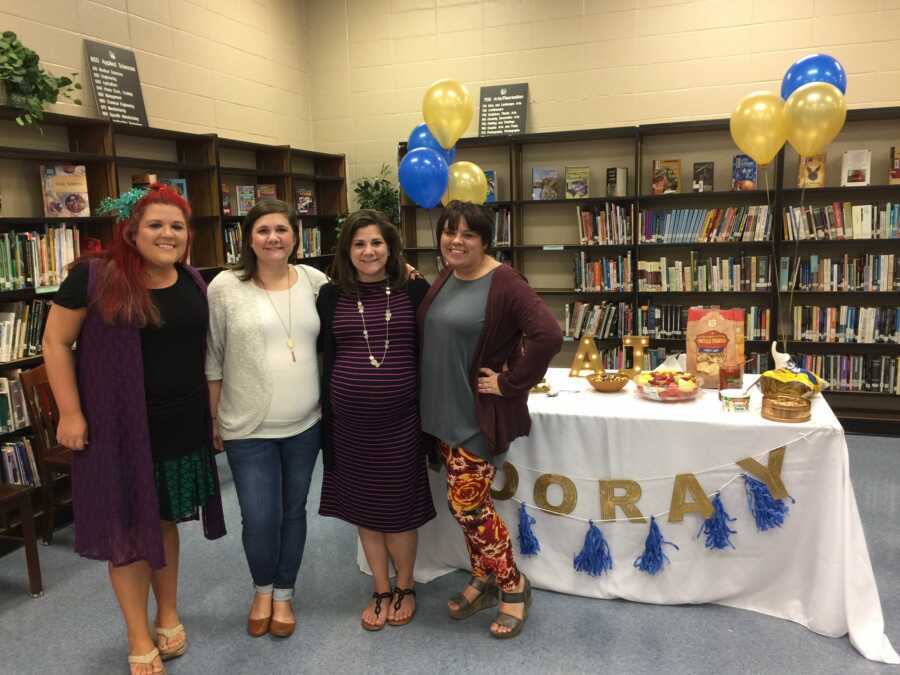 Throughout the course of the next few months, we kept trying half-heartedly. We spoke of a future we did not know if we would have over beers and wings at our favorite pub. We reached out to our church and tried to make sense of what no longer made sense. A after months of trying, we decided adoption was our route, not infertility treatment. We sat through adoption classes, raised money with the help of our friends and family (even  our students raised 600 dollars to put in our adoption fund) and still kept trying for two years until December 2016 in which I once again was pregnant.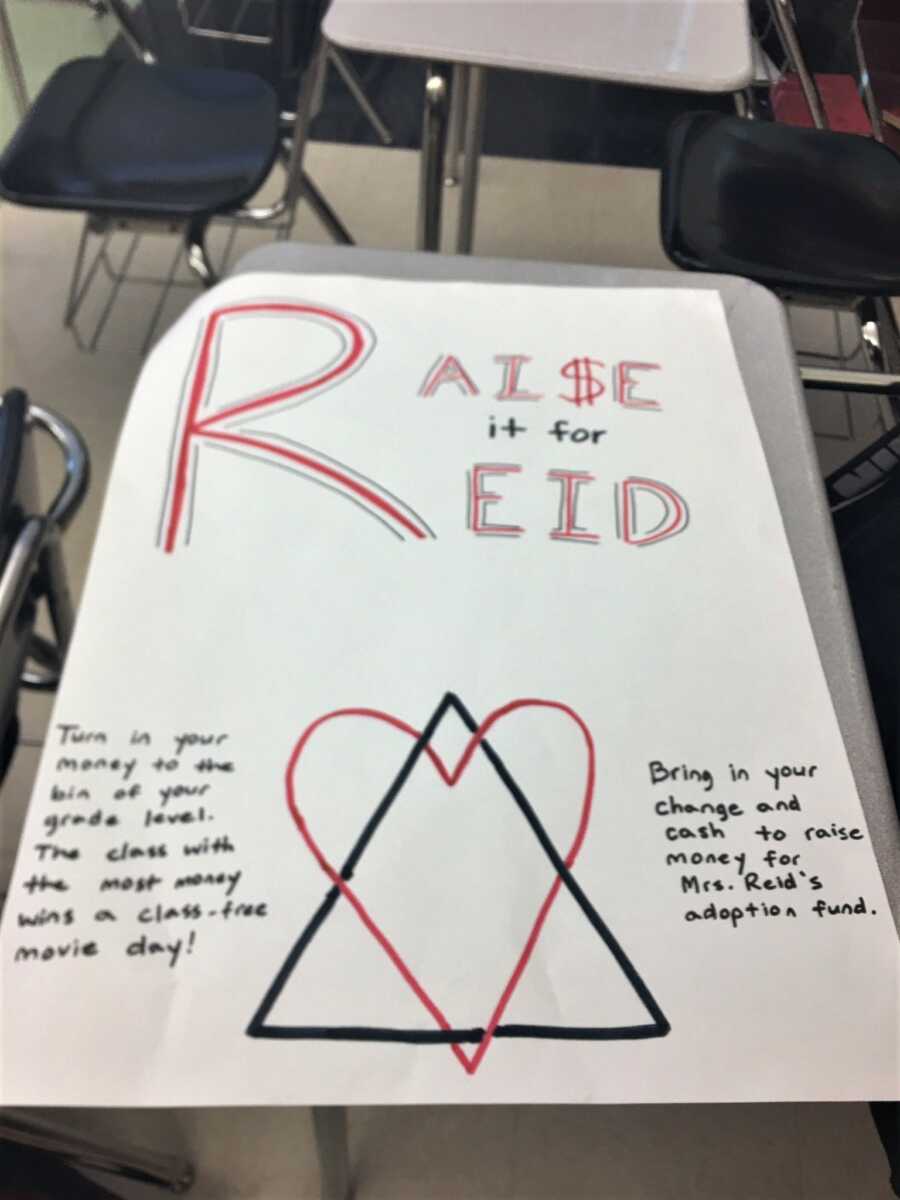 But this would also result in yet another loss. I remember pleading to God as my doctor was telling me my pregnancy would most likely end, that it was enough. I was done. I would just find contentment in our one and only son. However, by February of 2017, we had another positive pregnancy test, our fifth pregnancy. After a weekend-long wait (and a threatened miscarriage response by my own body), AJ's little heart beat proudly. By November 2017, he entered the world, determined and headstrong. It took a week and another blood transfusion for me to leave in a safe and healthy manner, but we were home, a family of four.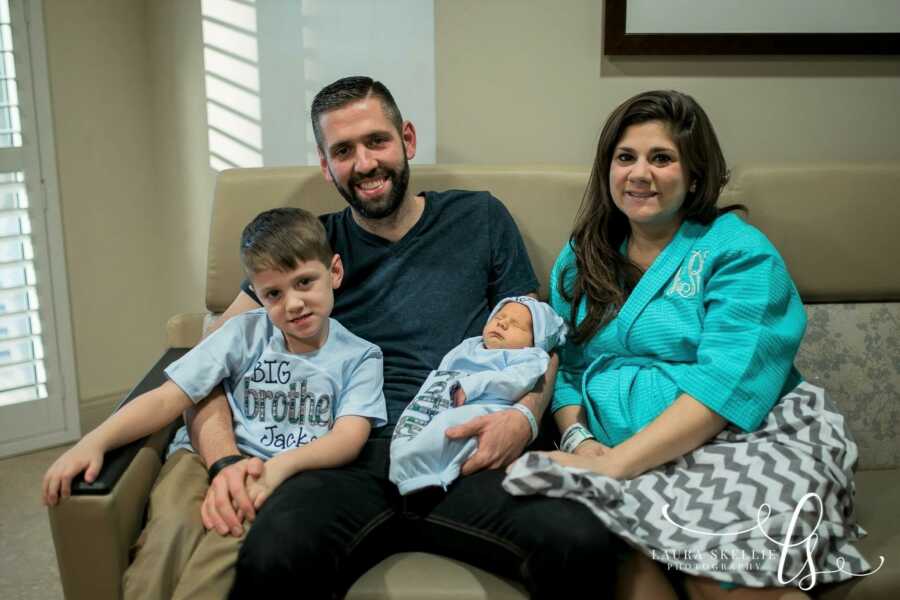 Nine months and a new administrator job later for Drew, we decided to restart our adoption, as the agency makes a family 'pause' if pregnant. Reeling from having two young children, we half way said 'yes' to having our profile show. That is, until the name Elijah resurfaced. Almost three years to the day, a birth mother profile appeared, insisting her unborn son be named Elijah. It was hope. It was faith. It was fate. Eagerly, we said yes, and rather impatiently, I waited for that phone call that would never come; instead, it was another email, another 'no.' My brain could not process it, and my heart could not take it. However, this 'no' which began the path to almost  one hundred other 'no's' relit the adoption fire in my heart.
Month after month, and over the course of the next year and a half, we said 'yes' to almost every profile, met by a definite 'no.' Already over my limit, this past spring, as I drove everyday into teaching with a giant hole in my heart, I told my social worker to just send the profiles to Drew. Day after day, I prayed to get through the morning and basked in the family we did have. If anything, this (and the ongoing pandemic) had made me more grateful for what I did have. I still prayed for the birth mothers and adoptive families, but mostly, I asked to let go, to fully surrender my will to adopt by the end of 2021. However, little did I know, Drew was given another profile, pertaining to a thirty three week old girl. With little hope he said yes on Thursday, and by Friday, I was in the hall outside my classroom, tears in my eyes as Drew told me,  'We have a daughter, Kristen. We have a daughter.'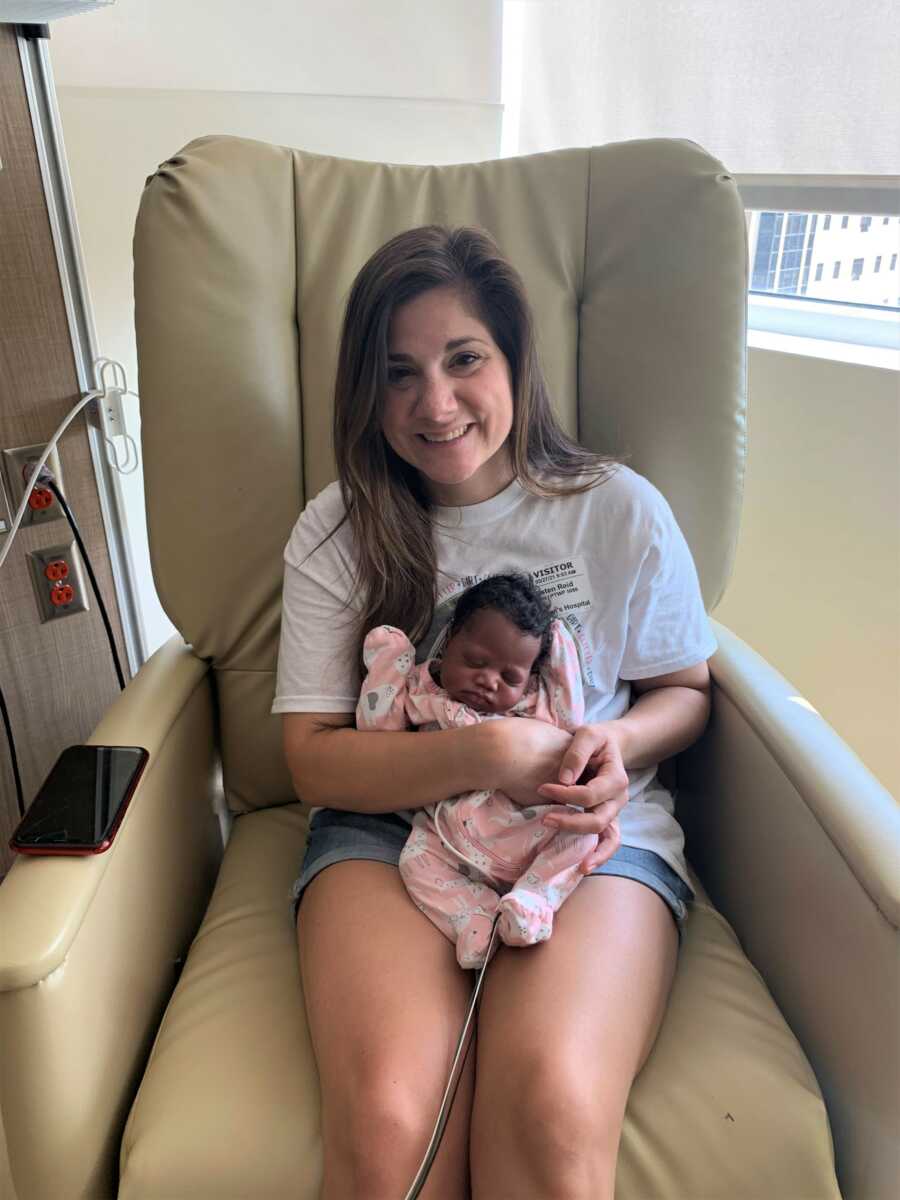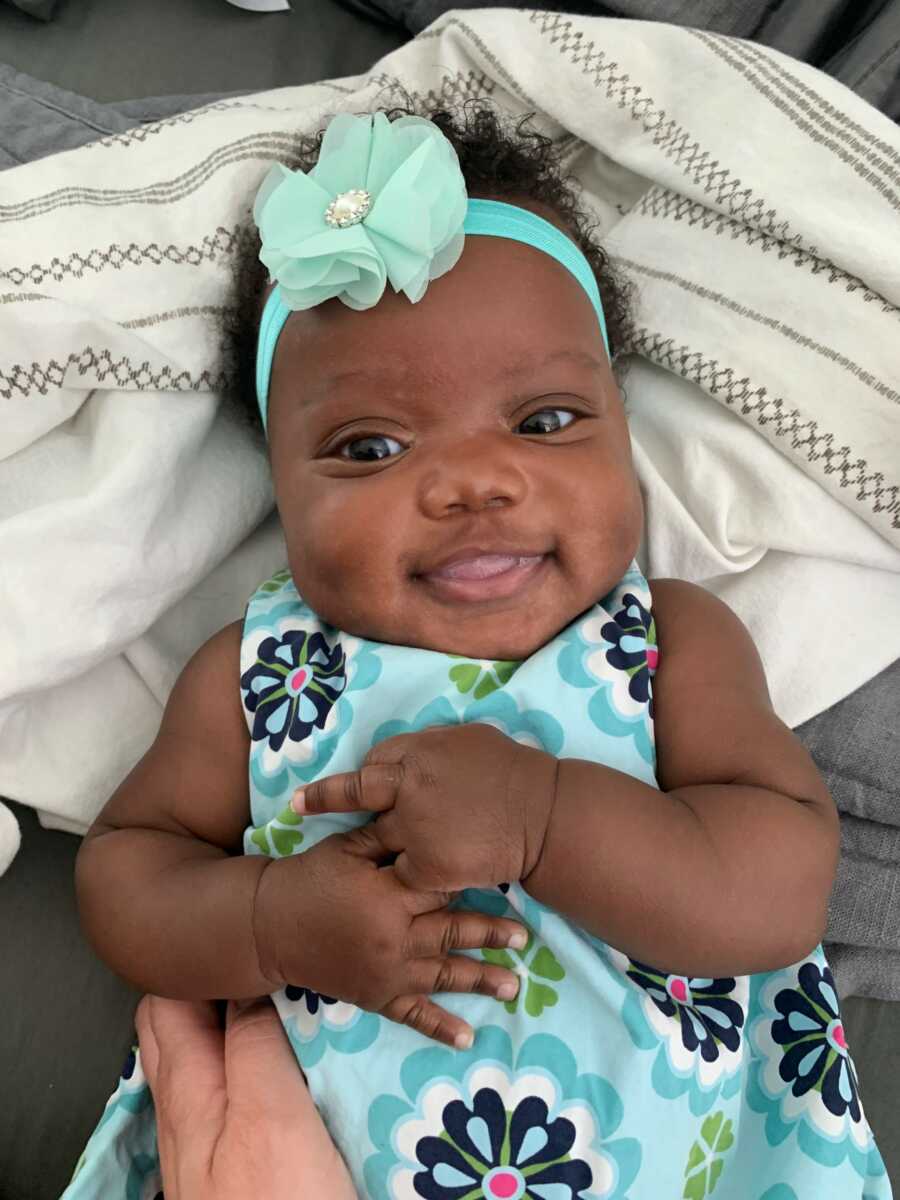 That weekend, we left our home and our two boys with their very supportive grandparents and met our daughter, Eliza. Over the course of the next few weeks, as she gained weight and started to learn how to feed, we gathered our things, thanked the Ronald McDonald house for their hospitality, and left for Alabama as a family of five. As hearings were finalized, our adoption lawyer informed us our final hearing would be August 26, 2021. At the time, I did not realize the significance of that date (besides my parents' wedding anniversary), until Facebook reminded me in my memories of what happened five years earlier: a plea for prayer for Elijah, our Elijah. I stopped, realizing how God had set into motion five years previously something beyond what I had even imagined for myself and our family. Finally, at 1:00 p.m, on the same day five years ago that I had been in tears over what we eventually lost, I had new tears. Happy tears over the gains of a faith I did not realize I still had and a hope reborn, in a brave birth mother's decision, and our beautiful daughter, our Elizabeth 'Eliza,' Joy."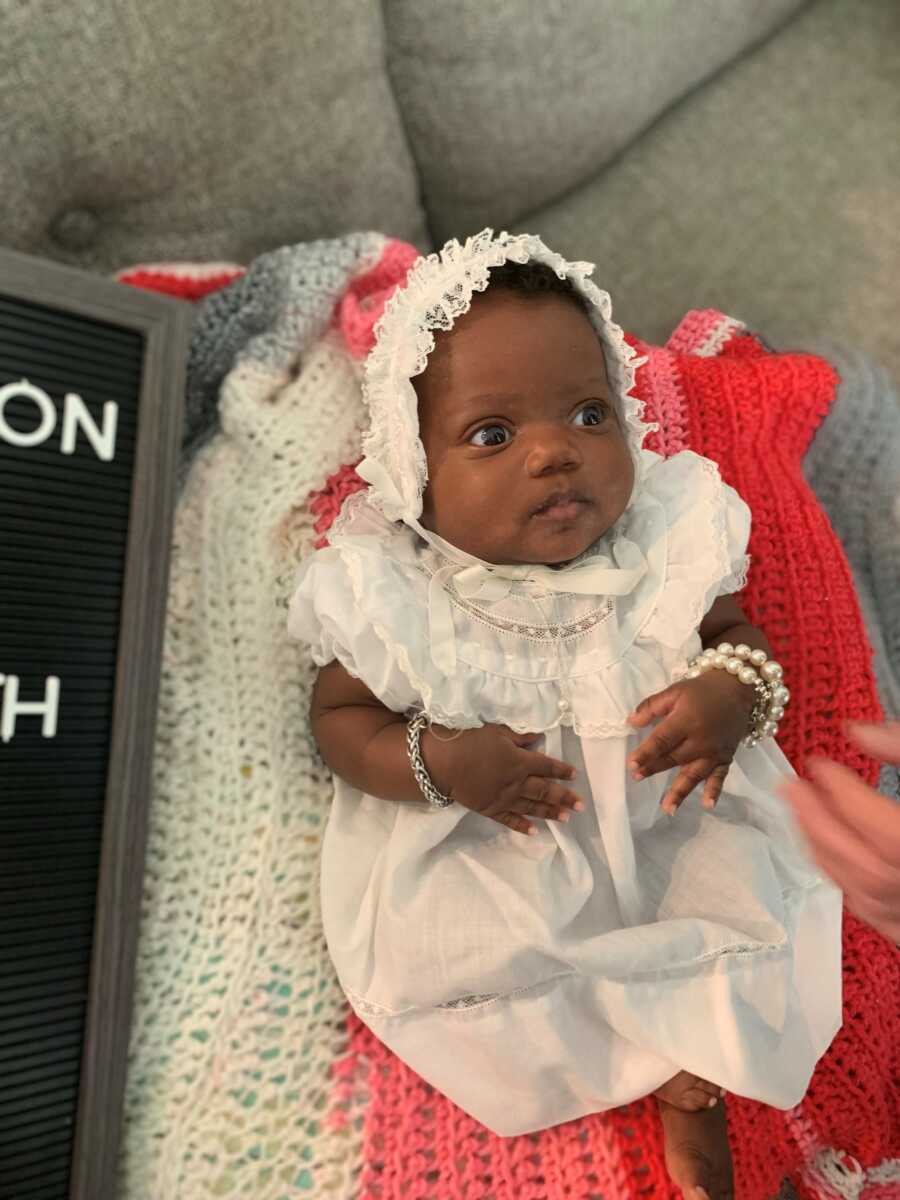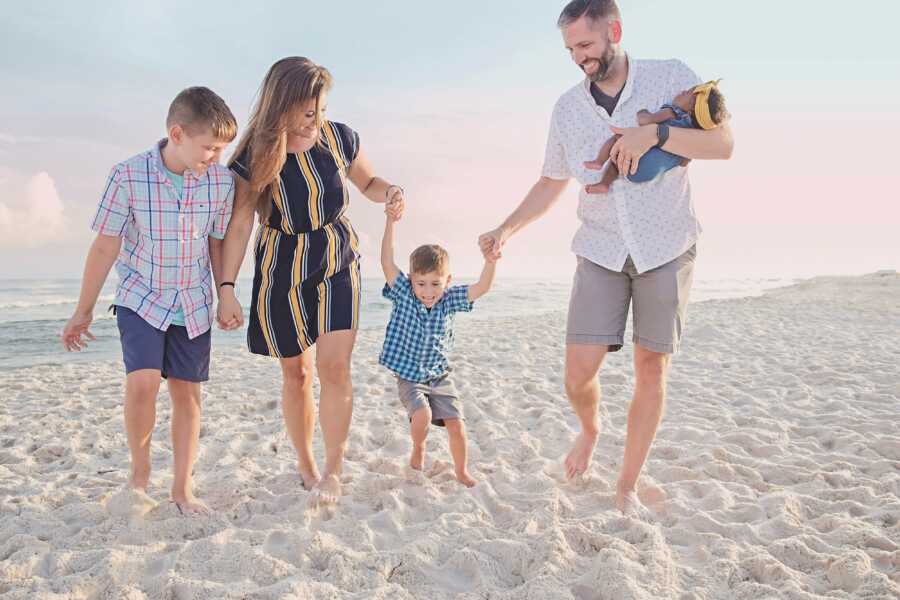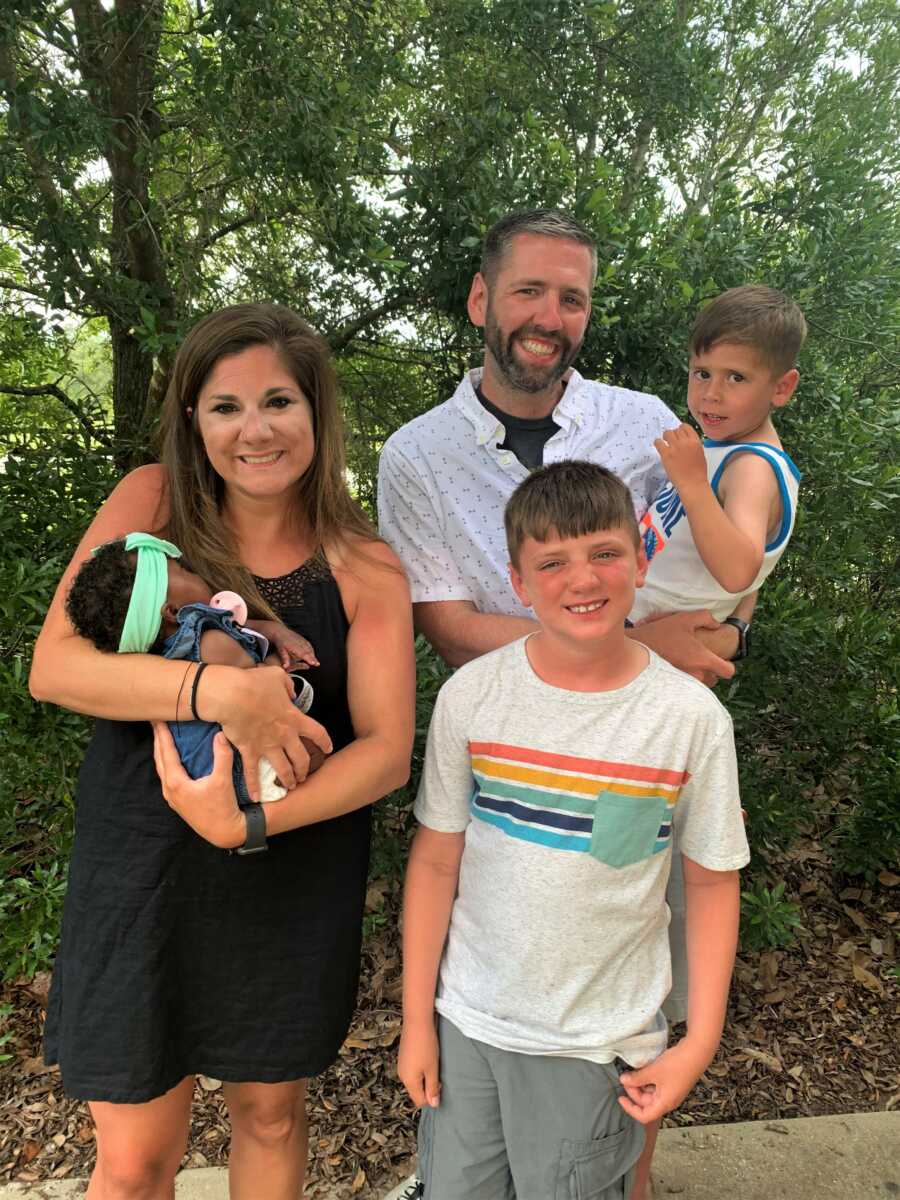 This story was submitted to Love What Matters by Kristen Reid of Birmingham, Alabama. You can follow her journey on Instagram  and her blog. Submit your own story here, and be sure to subscribe to our free email newsletter for our best stories, and YouTube for our best videos.
Read more stories like this:
'The adoption lawyer said, 'See you in a couple years!' We both said, 'No!! This is it!' Our family of 6 was complete, or so we thought.': Couple adopt daughter's sister from foster care, 'She is the piece we didn't know we were missing'
'She texted me a positive pregnancy test photo. 'Do you want another baby?': After struggle with infertility, couple share beautiful open adoption journey
'I heard my phone ding and felt my breath catch. 'A little boy was born last night. He's in critical condition.' Without a second thought, we said, 'YES!': Couple shares beautiful open adoption
Provide beauty and strength for others. SHARE this story on Facebook with friends and family