"I grew up in a house full of empathy, generosity, love, and kindness. It took my parents 12 years to conceive. Writing that down on a piece of paper has made me realize why gratitude and kindness filled our home. Imagine waiting 12 years for something you have longed for your whole life, and to be only blessed with one. Safe to say, my parents were, and still are, extremely grateful.
It wasn't until weeks before I became a mother that I truly understood the impact kindness has on others. I was 34 weeks pregnant. My husband, Cade, had been suffering from asthma like symptoms – shortness of breath when exercising and lying down. He had visited the same medical center numerous times over three months. After the fifth time, when their suggestions were to take twelve puffs of this, five puffs of that, and antibiotics, Cade decided to head to my GP. He had an appointment one Saturday morning, where she asked for an x-ray. On Monday, Cade and I woke to raindrops on our rooftop and beautiful kicks from inside my belly. We went to work like every other Monday. Little did we know, Monday 24th August 2015 would turn our whole world upside down.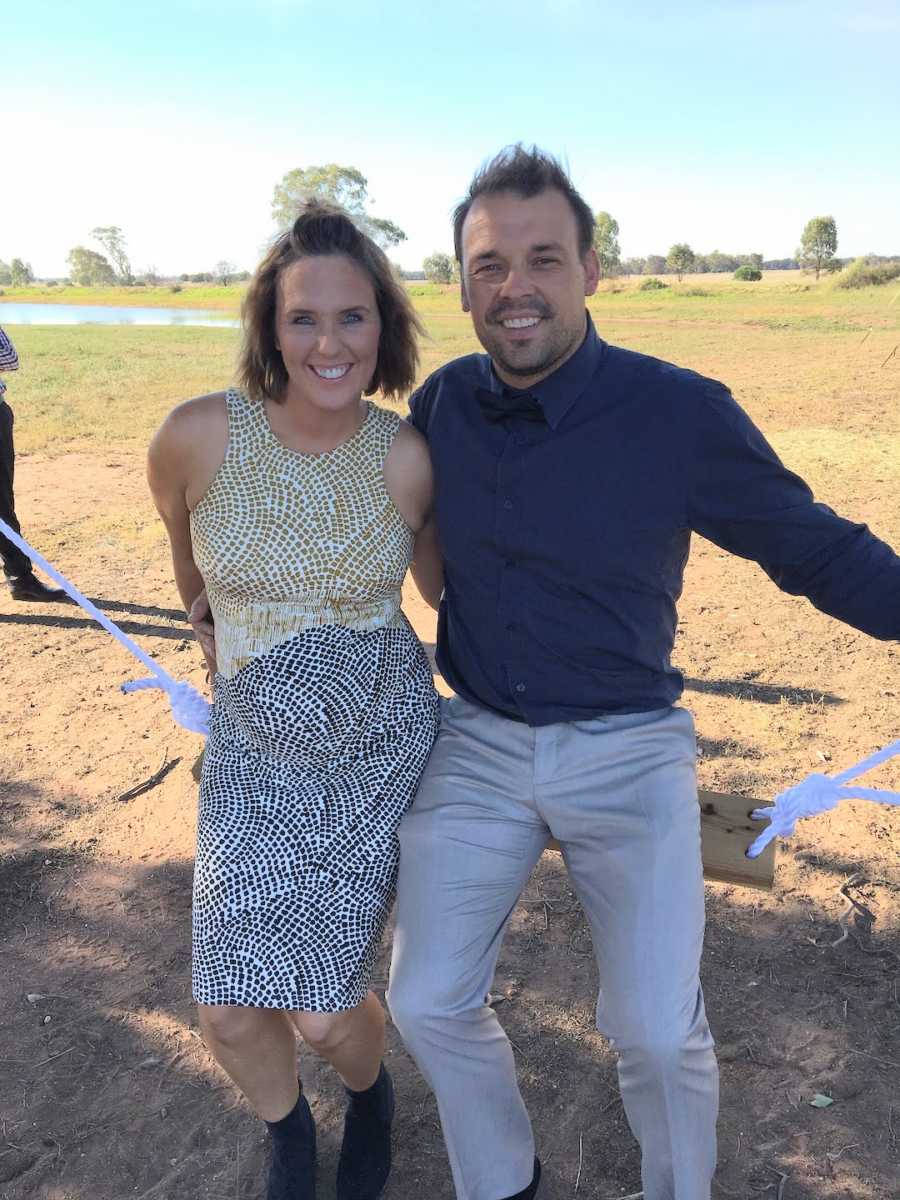 Cade's x-ray showed an abnormality and he was called back for a CT scan. After getting a call from our GP explaining the situation, all I remember is collapsing to the floor of my classroom holding my tummy. My whole body went numb. I couldn't function. At this stage, we had very little information, but we could sense by everyone's urgency that it wasn't good news. By Monday afternoon, we were at a lung specialist investigating a 15 cm shadow on Cade's right lung. The following few weeks are the weeks that remind me daily to keep perspective and practice gratitude. That sleepless nights and toddler tantrums are not legitimate fears. The fear that my husband might not meet our new baby is. I didn't use google, but I knew that lung cancer was the leading cause of death in Australia. What was meant to be the most amazing time preparing to welcome our first child, turned into countless doctors' appointments, endless tests, and terrifying panic, tears, and fears.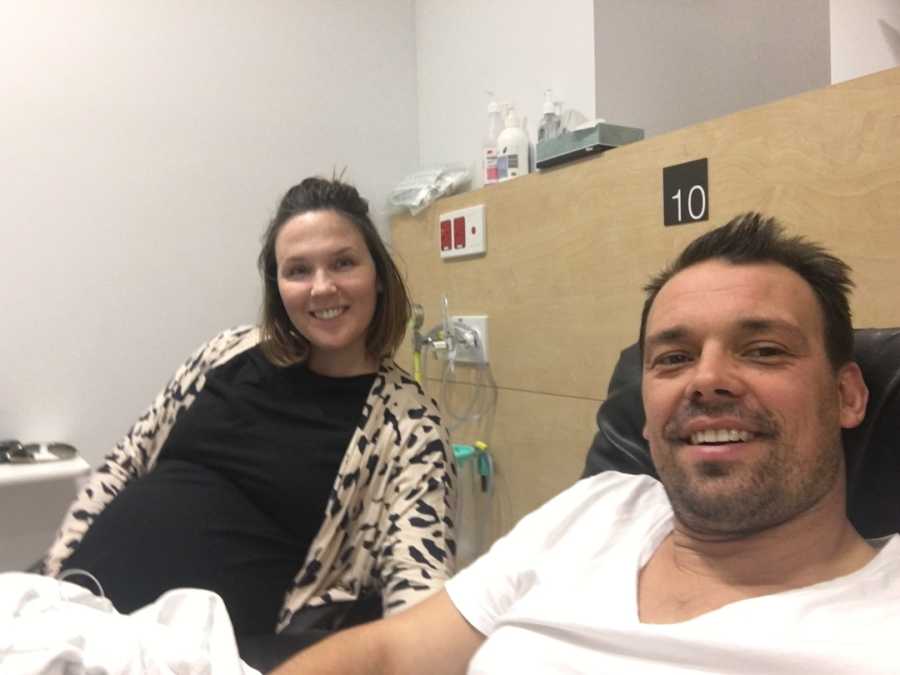 Cade was diagnosed with Follicular Non-Hodgkin's Lymphoma on September 11th, 2015. It was from then on that we were truly blown away by people's generosity and kindness. Family, friends, colleagues, strangers, going above and beyond, daily! We had meals cooked, a fundraiser organized, people checking in daily, and the most comforting for me, Cade never went to a treatment alone. Through so much pain and heartache, we took comfort in knowing we wouldn't have to face anything alone.
Our beautiful girl, Piper, was born two weeks after Cade started treatment. Cancer was the start of our gratitude journal. It has taught me to see the miracles and magic right in front of you, to focus on what really matters and remember that there is always someone craving your daily reality. It has given us the lifelong gift of perspective.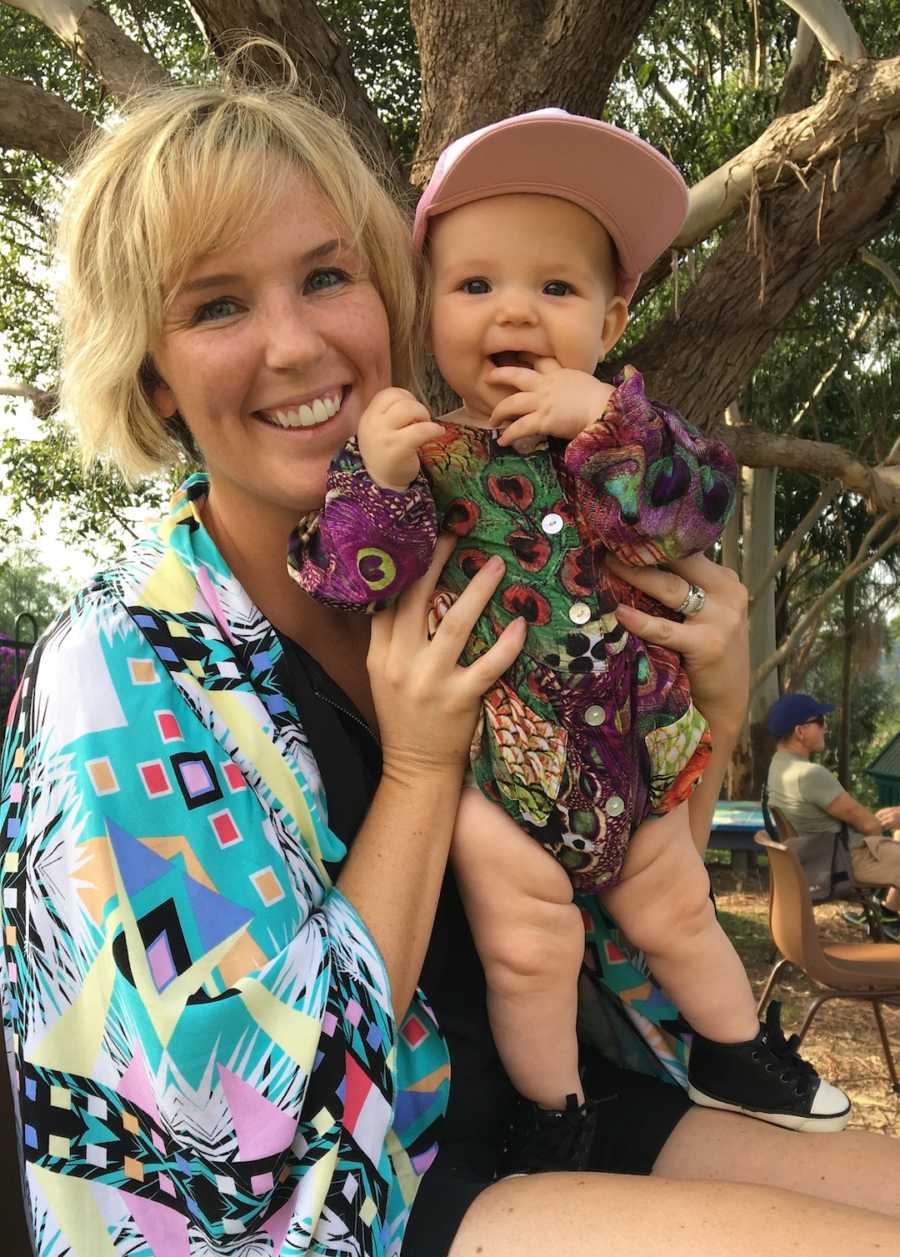 After Cade's main treatment, we discussed the prospect of having more children with his specialist. We got the all clear, however, we were told it would probably take years. We decided to give it a shot with hope, not desperation. Miraculously, we fell pregnant the first time. We welcomed our beautiful baby boy, Hudson, exactly two years post diagnosis on September 11, 2017. We have since added another little girl, Teal, and our family is now complete.
Along our journey we have met many extraordinary people. I realize that all the things I've been given are not rights, but privileges. There are people without their five senses, and to have mine is a gift. I realize there are people who don't have access to healthcare, and I'm lucky to live in country where it is accessible. There are children who go without an education, what a privilege it is to have one. I realize there are people who have never met their parents, and to have mine is a gift. I live for the daily magic that surrounds us and realize that every day your heart beats is a privilege.
In our family, we place a lot of emphasis on being kind. We know first-hand how much kindness matters and it is extremely important to us that our children know how much being kind positively impacts others. In our house, we believe the most effective way to encourage kindness is for us to show them what kindness looks like daily. It is a gift that everyone can afford to give. The simple act of thinking of others doesn't need to cost money. A letter in the mail to a friend, a kindness rock dropped in a random's letterbox, send your children's artwork to their grandparents, make a meal for a new mom, do a shout out for a business, plant a tree, send a package to a solider, I could go on and on.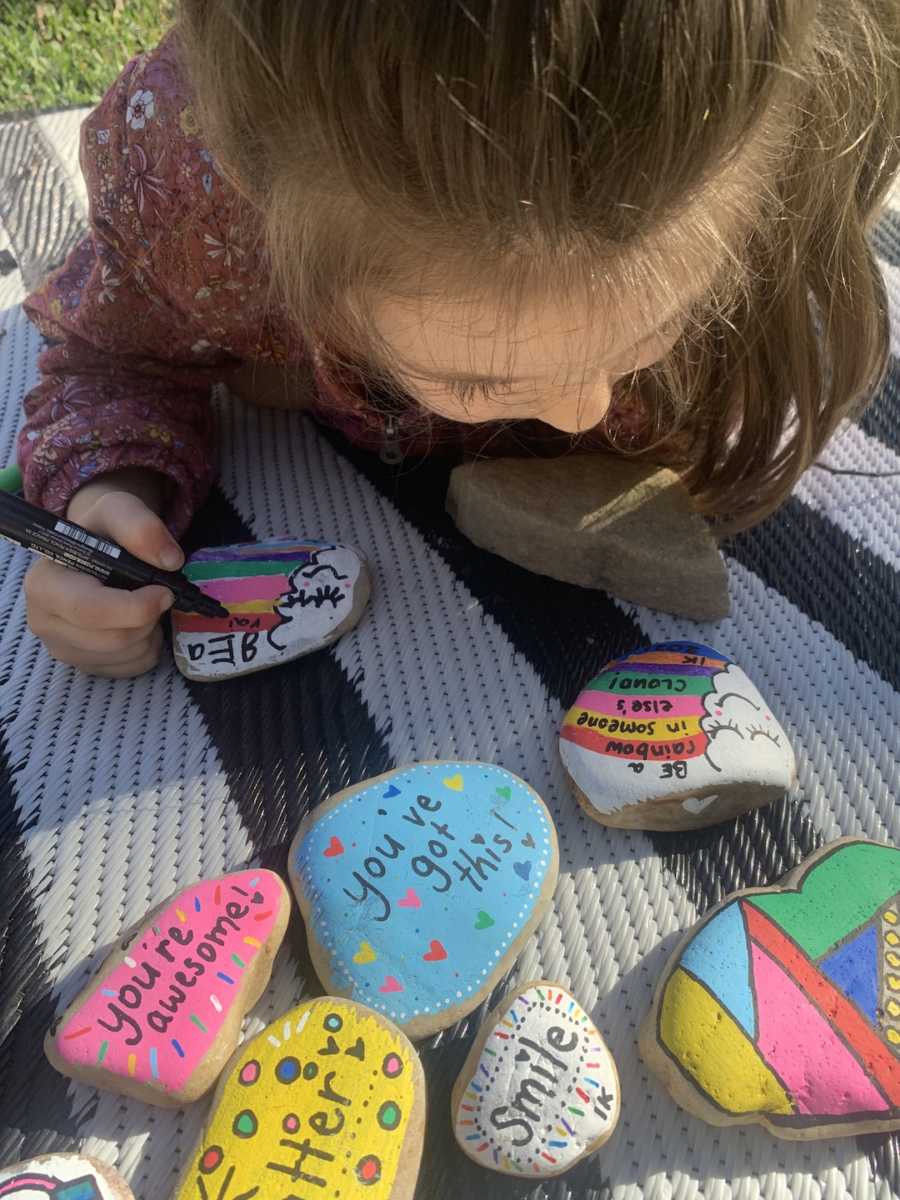 Every child (and adult) just wants to feel seen and heard. In our house, starting our day with gratitude and kindness shifts attention away from negative emotions and leads to positive actions. We use pictures books a lot to spark meaningful conversations about emotions, empathy, kindness, and gratitude. One of our favorites is 'Have You Filled A Bucket Today?' By Carol McCloud. It is a great resource for classrooms and homes. Given that kids are naturally self-centered, it often means they aren't always able to think about how someone else might be feeling. It doesn't mean they are unkind. For most children, empathy seems to come naturally. We just take advantage of their natural instincts and encourage kindness in their everyday lives. Everyone has a different way of feeling loved. This concept is something I like to keep in the forefront of my mind. My children are not me. They don't feel and show love the same way I do, or my husband does. We often draw our love buckets on our fridge at eye-level. It is a gentle reminder of what we can do for each other. If I feel our love buckets are empty, I will occasionally set up a sensory box with mini buckets, rainbow rice and scoops to encourage kindness.
Every morning I like to ask my children two questions.
1.     What can I do to fill your bucket today?
2.     What can you do to fill someone's bucket?
Each day I wake up and try to be the adult I want my child to be. Like kindness, I model gratitude daily. Children are wonderful imitators so be the change you want to see. I keep a gratitude journal where I express my thoughts intentionally and consistently. Your brain cannot focus on positive and negative thoughts at the same time. This is one thing that struck a chord with me at our Cancer Education Program. I try to notice new things to be grateful for, and have found journaling makes a big difference in the way I perceive situations. I choose to focus on the positive and find joy in sharing that with others. Sometimes the most cherished gifts are the most difficult to see and we often don't recognize how wonderful they are until they are gone.
The daily challenges, life stresses, and the mental load of motherhood often get in the way, and it is easy to lose perspective on what really matters. Do I still have bad days? Absolutely, but I find shifting my mindset life changing. My dad always says that every day is a good day. I really struggled to see the good when Cade was unwell, and I was new mom just trying to survive each day. It took a lot of practice to see the good. I woke every day with the fear that something would happen to Piper. Why not? It happened to Cade. My dad's words still ring in my ear from time to time – 'You can't live in fear. If you do, you will end up the sick one. Your kids don't want a perfect mum, they want a happy one.' It is something I try to live by each day. Gratitude is simply cultivating a genuine appreciation for what we already have. Gratitude turns what we have into enough.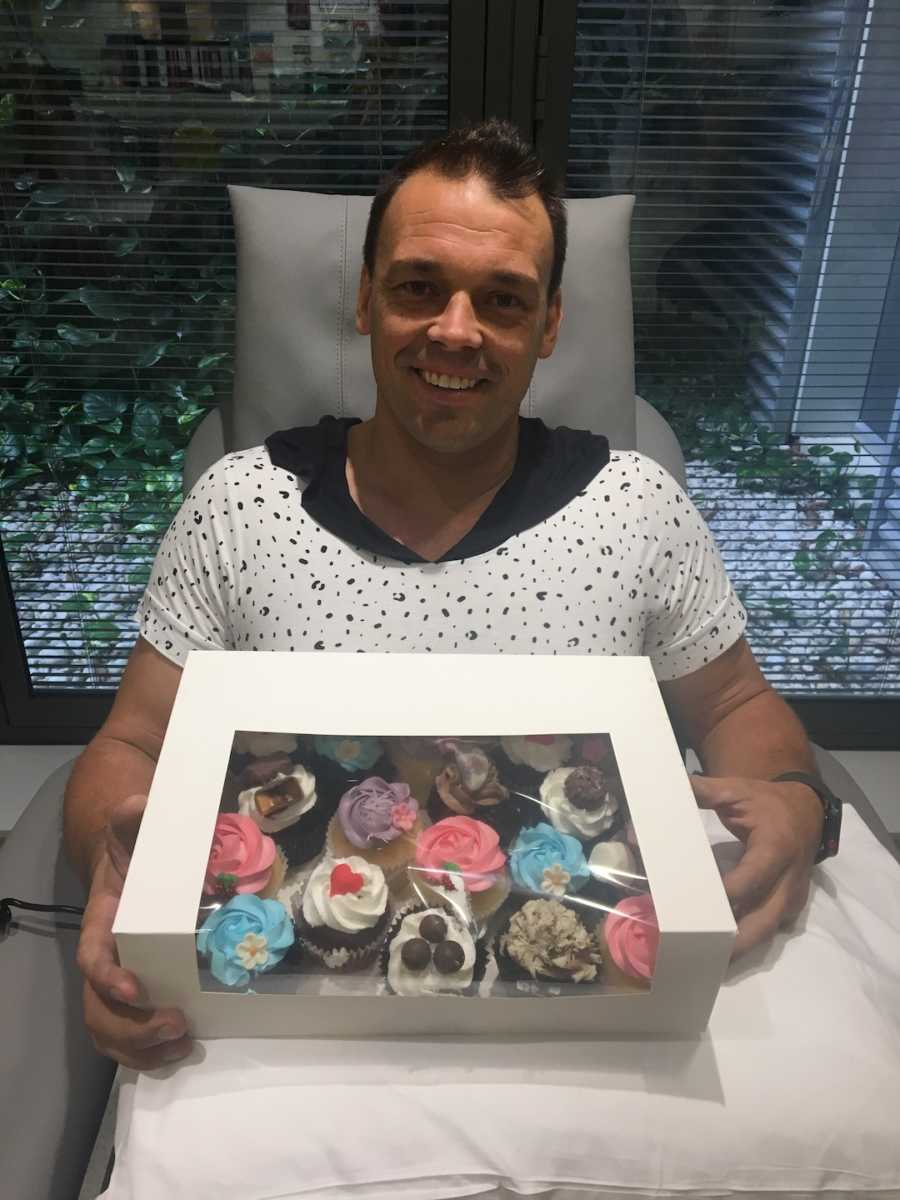 I want our kids to look for the extraordinary even in the ordinary. Every night at dinner, Miss 5 likes to run gratitude sessions. Quality time doesn't always have to be an event. If the sunrise takes our breath away, we share it with them. If someone has made my day, I verbalize it. If someone smiles at us, we notice it and talk about how it made us feel. How we felt compelled to smile back. If I catch my children displaying empathy, kindness, or gratitude, I praise them! In a world that isn't always kind, I can teach my babies to be kind to yours. I once read if you think it's happiness that makes you grateful, think again. It's gratefulness that makes you happy.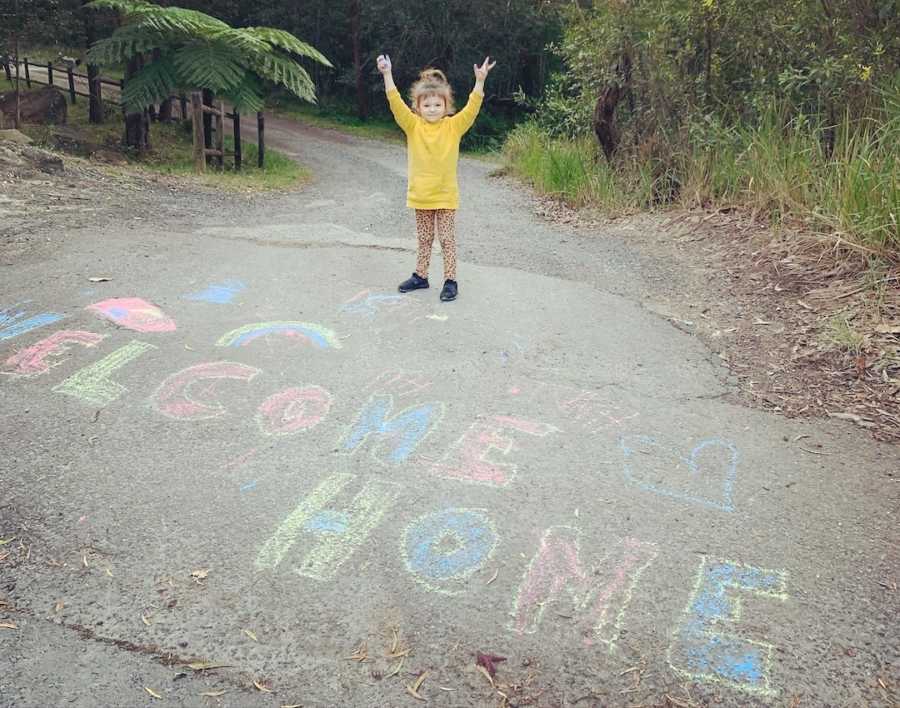 Words will never be enough to express our gratitude. Love and kindness are never wasted. They are a powerful reminder that behind negativity and hate, there lies goodness that has the power to change the world. One small act at the right time can change someone's day, outlook, life. Kindness is a choice and imagine what the world would look like if everyone chose to be kind.
I once received a card from a beautiful friend that read – The most beautiful people are those who have known defeat, known suffering, known struggle, known loss, and have found their way out of the depths. These persons have an appreciation, a sensitivity, and an understanding of life that fills them with compassion, gentleness, and a deep loving concern. Beautiful people do not just happen. – Elisabeth Kubler-Ross.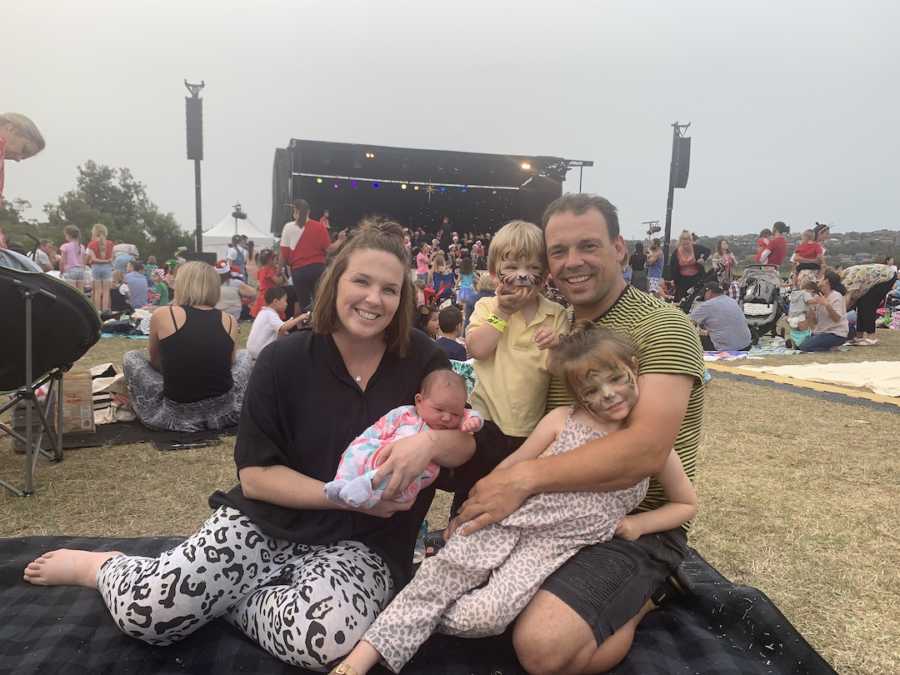 I love this me. I love the mother I am. I love the teacher I have become. I love the woman I have become because of the life experiences I have been exposed to. For that, I will be forever grateful."
This story was submitted to Love What Matters by Kaley Wright from Sydney, Australia. Follow her journey on Instagram. Do you have a similar experience? We'd like to hear your important journey. Submit your own story here. Be sure to subscribe to our free email newsletter for our best stories, and YouTube for our best videos.
Read more stories like this:
'I feel like I'm dying.' He started going downhill. He was diagnosed with the flu, and sent home to rest.': Woman loses young husband to incurable colon cancer, 'I know how much he loved me'
'Cancer didn't stop him from being the best dad. If anything, it magnified who he was and what was important.': Young widow shares husband's selflessness, despite battling cancer
''Who's that?' I turn the camera to reveal not one, but two babies. 'We kept it a secret Dad!!': Mom to 5 surprises dad battling prostate cancer with newborn twins, now family of 9
'He quietly wrote, 'Before I die, I want to see my Quinn grow up.' We never thought for a second he wouldn't.': Widow shares how husband understood the value of a moment, always 'showed up'
Do you know someone who could benefit from reading this? SHARE this story on Facebook with family and friends.