"In April of 2021, the two cities that make up a third of my local school district proclaimed April 'Let's Be Kind Month.' The non-profit organization I started as an eighth-grader in 2018 distributed over 5,500 T-shirts and hosted Let's Be Kind Day in twelve schools across these two cities. The city officials, local businesses, individual donors, schools, teachers, parents, students, police officers, and firefighters came together to create unity through kindness on school campuses which has impacted our cities as a whole.
When I started Let's Be Kind in 2018, I never imagined it would grow to this point and it makes me really excited for the future. I began Let's Be Kind in response to some of the ways I was being treated as an eighth-grader at a new school. My hope was to try to unify the students at my middle school around a common goal of showing kindness to one another. Seeing how this movement has grown these last four years is very exciting to me. As I've been reflecting on Let's Be Kind Day 2021, I want to share how it all began. To do this, I need to share about the years prior to my time in eighth grade.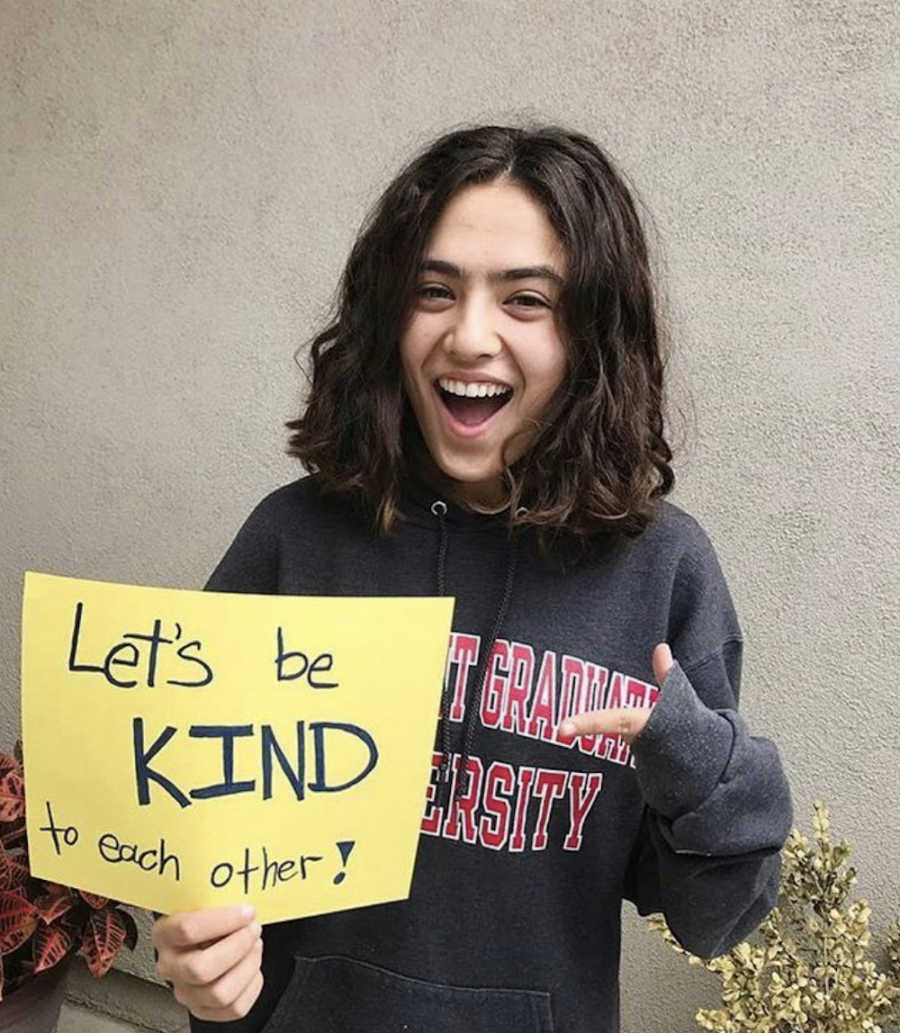 I was born in Southern California and spent my early elementary school years attending school there. After fourth grade, my family moved to El Salvador and I attended an international school for fifth, sixth, and seventh grade. After seventh grade, we moved back to Southern California. I began eighth grade at my local public middle school. When I started school there, I was surprised by the ways students treated each other. I noticed classmates who were friends with one another were operating outside of kindness. I also experienced this myself. Students who were my friends would 'joke' by doing things like stepping on my shoes and saying hurtful things. I would often come home and talk to my mom about how I was bothered by the ways I saw my friends and classmates treating each other.
After hearing of my sadness and complaints many times, my mom asked me a question. She said, 'Rebekah, I hear you talking a lot about the things the kids in your school are doing that are upsetting to you. So, what are you going to do about it?' As I thought about it, it seemed overwhelming. I'm an introvert. I'm not very outgoing and I didn't know a lot of people at school. I wasn't a popular kid and I didn't have a lot of friends. But I did know how kindness could look. As I thought about it, I reflected on how my school experience in eighth grade was very different from what it had been in El Salvador. Living in El Salvador gave me the gift of seeing how a community can be unified through a culture of kindness. The international school I attended was so different, as we celebrated each other instead of treating each other poorly. I had the honor to have classmates from all over the world.
I thought about how the students and friends in my community in El Salvador came together to help one another, showed kindness to each other, and were so hospitable and welcoming to me and my family when we moved there. At my local public school, I noticed so many students were divided into little groups. There wasn't a community feel or a unity among students. So, I decided to have an event where we could all focus on one thing we have in common: the ability to be kind. I decided to create T-shirts that say 'Let's Be Kind' and provide them to the whole school and have a school-wide party where all the students could wear their T-shirts to show we could be in this together. We could all unify around a desire to be kind. On the first Let's Be Kind Day in 2018, I was able to surprise my classmates: 700 students! It was amazing to see every student wearing the same T-shirt with a focus on kindness. It's hard to describe what it's like to see everyone all wearing the same thing.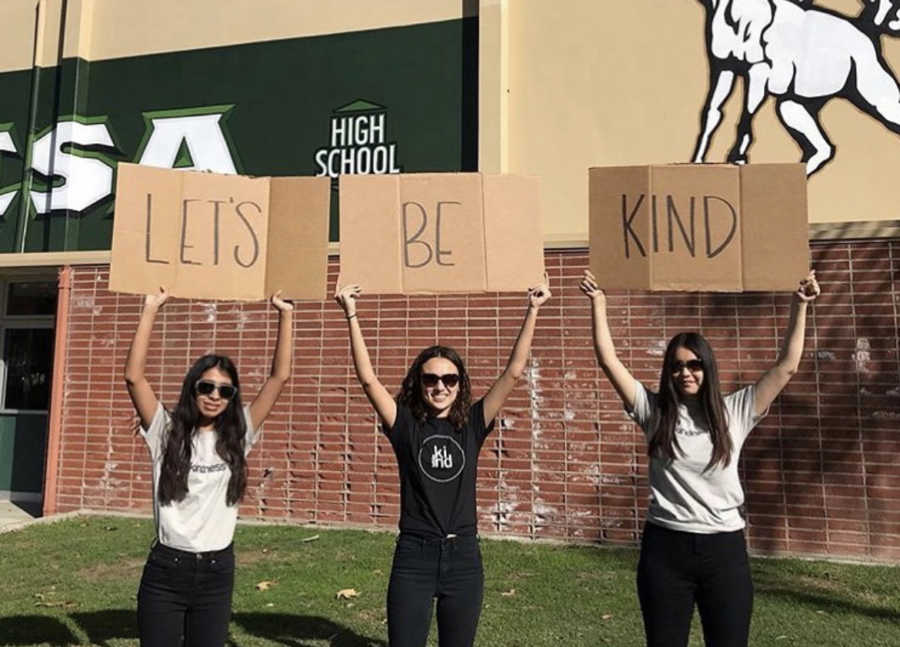 A sea of black shirts with our white logo saying 'Let's Be Kind' was very exciting to see. It really brings a sense of unity. There is a reason why sports teams wear uniforms and their fans dress in team colors. It's a show of unity and it identifies what you align with. In this case, seeing everyone in the same shirt was a visual representation of what we can all be a part of: kindness. Does this mean everyone was automatically kind from this day forward? No. But, it did help people start thinking about kindness. It created conversations on my school campus. It created a sense of belonging, where students felt comfortable stepping out in kindness to one another. After the first Let's Be Kind Day, we thought we were done. As I entered ninth grade, my fellow students kept asking me when Let's Be Kind day was going to be. My mom and I went back and forth about it and didn't know how we were going to raise enough money for my entire high school and then middle school to have a Let's Be Kind Day.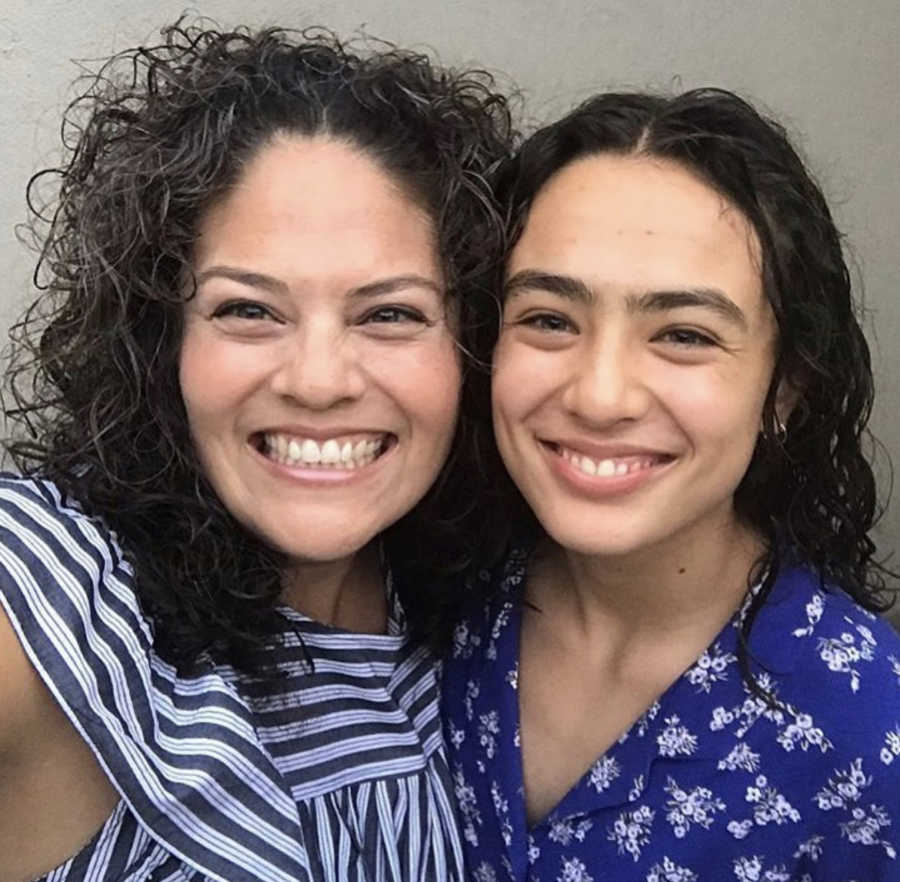 There were over 2,000 T-shirts. But the students kept asking to do it, so we did. While we were crowdfunding, one of our local elementary schools heard about it through a mom. She asked us if her school could participate and we said no. We just weren't that big! Finally, because of her persistence, which we love, we said yes. And so, in 2019 we had our second annual Let's be Kind Day with three participating schools, and we gave away over 3,000 T-shirts. It was because of this elementary school we created the nonprofit. I got invited to attend a close principal's meeting for our district and was asked to talk about the movement. I invited all the schools to participate the following school year. In the spring of 2020, we had several schools that wanted to participate in Let's Be Kind Day, and then the pandemic closed schools down. Even though we couldn't have Let's Be Kind Day, we partnered with a local coffee shop as a hub to safely distribute that year's Let's Be Kind T-shirts to all graduating students from area schools.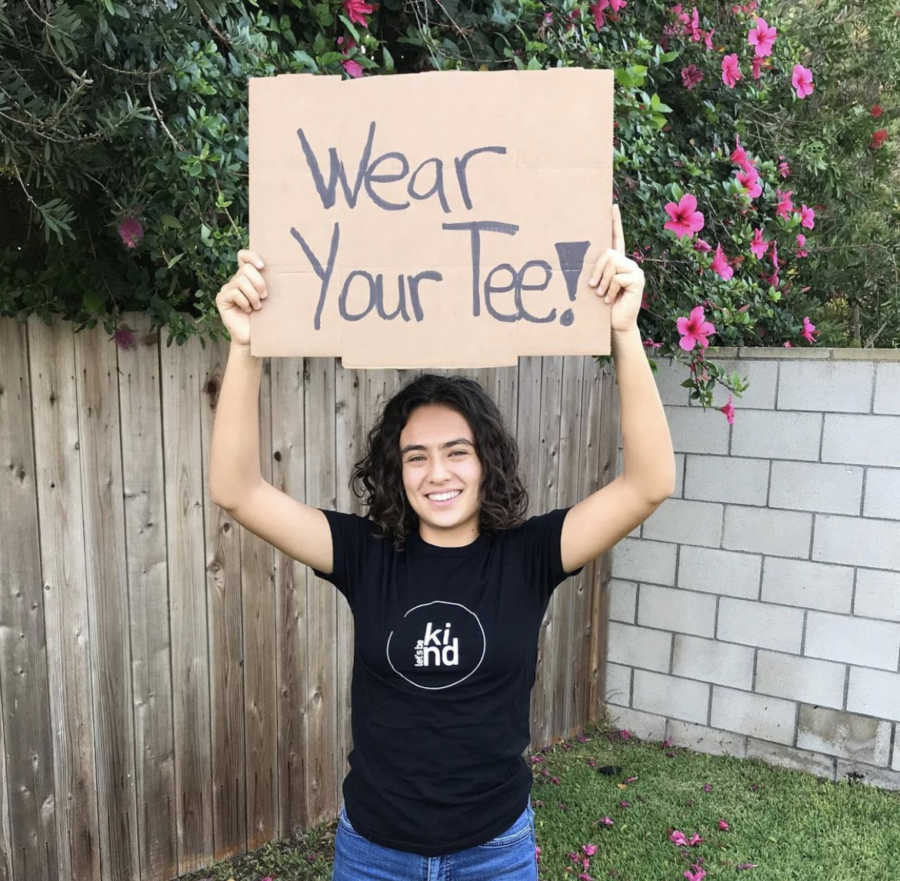 It was so great to see students when they came to pick up their T-shirts in the middle of a pandemic. It gave a little bit of safe, yet personal, connection in a time when there was so much loss, especially for students who weren't able to experience the milestones of middle school and high school graduation in the ways they had anticipated. With each event, we've seen more local folks ask how they can get their Let's Be Kind apparel, and we've had more parent groups, student groups, and schools ask how they can partner with us to create unity through kindness in school campuses. In 2021, local schools, especially those who were supposed to have a Let's Be Kind Day in 2020, were eager to participate. We had more requests than we ever had before, and I honestly didn't know how we were going to be able to provide T-shirts for all the schools that wanted to participate.
We brainstormed some ideas and decided to do a $5 social media sponsorship campaign. The idea was simple: a $5 donation would provide one T-shirt for a local student. I reached out to local business partners and social media influencers and we worked together to invite followers to give $5 to sponsor a student. In addition to the social media campaign, I reached out directly to the cities of Costa Mesa and Newport Beach to ask for their support. Both cities were inspired to proclaim April 'Let's Be Kind Month' with the hope that residents would recognize and celebrate kindness during April by wearing a Let's Be Kind T-shirt or hat and participating in acts of kindness toward one another in a time where it is needed most. This connection with city officials also helped us connect with VANS, whose headquarters is in Costa Mesa. VANS was a major sponsor in helping us bring Let's Be Kind Day to over 5,000 students across twelve schools located in our school district.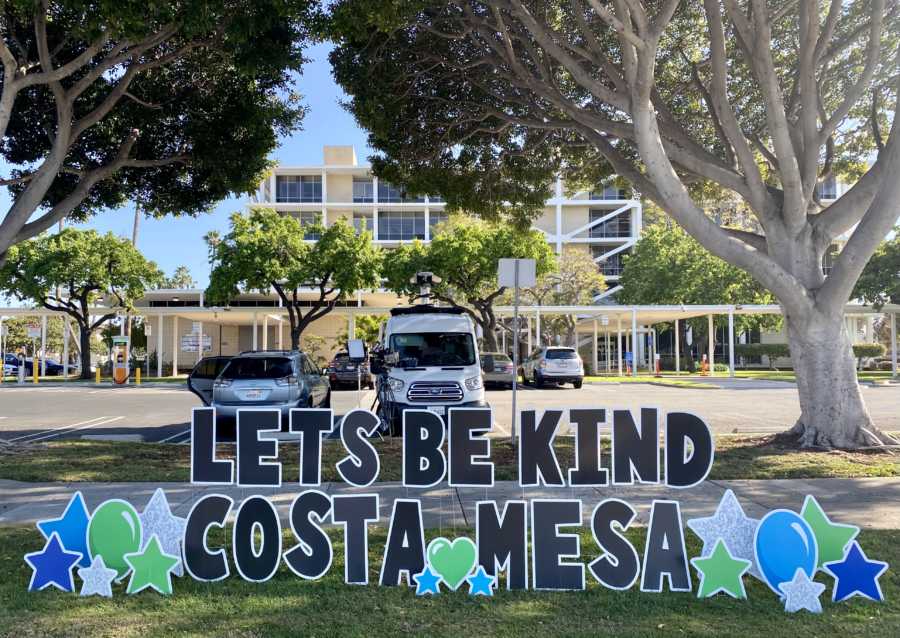 On April 26th, 2021, as local students adjusted to coming back to school in person full-time for the first time in over a year, they did it with a focus on kindness. Teachers and students participated in the fourth annual Let's Be Kind Day. This time, it was a city-wide celebration. City officials from Newport Beach and Costa Mesa, as well as police officers and firefighters, joined us in a show of unity at area schools. I was able to visit several elementary schools, take pictures with the kids, read stories to classes, sit with some kids at lunch, and answer their questions about how Let's Be Kind started. I noticed the older the kids were, the more they were acting outside of kindness. The younger kids seemed to show more kindness to those around them. Since I didn't attend school here in my older elementary years, I didn't experience this. But observing the shift in the ways the older elementary kids were treating one another made me wonder, what is happening as kids get older?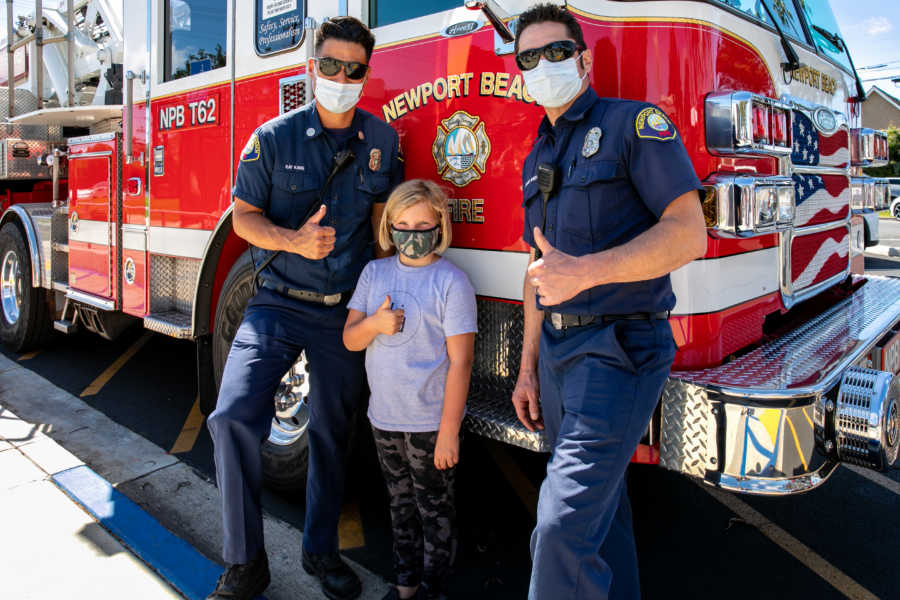 One thing I was surprised by as I visited classrooms on Let's Be Kind Day this year was how many students sought me out to talk to me. They knew who I was and had heard about Let's Be Kind. It made me realize they are watching the people in their lives who are older than them. I didn't start this to be a role model or a kindness ambassador. I certainly don't act in kindness 100% of the time. But I do think kindness can change people and our world for the better. It requires a lot of strength to be kind to others and it can be really hard. And this is something I think our culture has backward. There is a lot of thinking that to be strong we need to take a stand for something and showing kindness to those who are different than us is a weakness. But kindness is often the harder choice. Reaching out to the kid at school who doesn't have a lot of friends requires strength and bravery.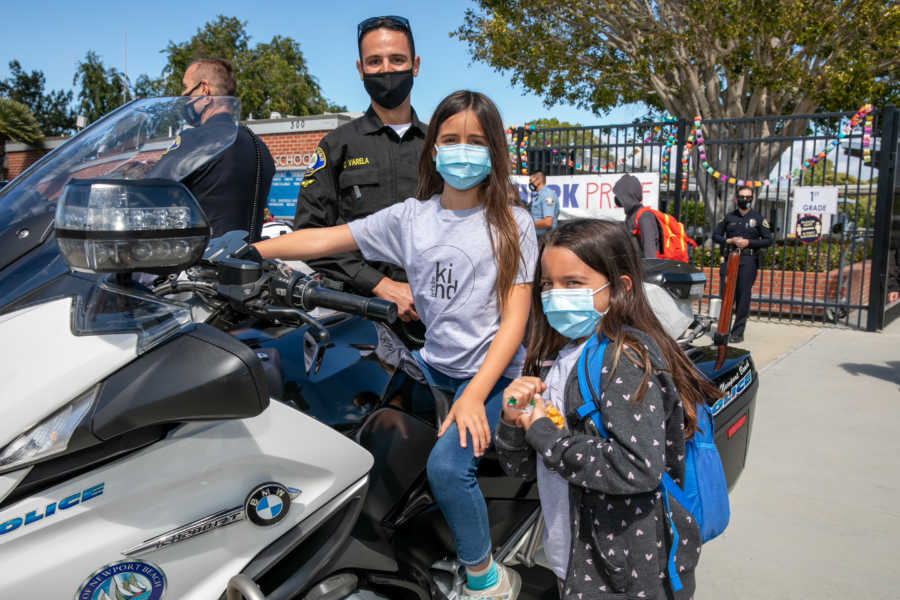 I think we can learn a lot from the younger kids I witnessed on Let's Be Kind Day this year. They haven't been influenced by the news and social media yet. They include others and have a sense of unity among them we can all learn from. It was really encouraging to me to see kids playing together on the playground in creative ways. They've invented all of these fun games to play with hula-hoops that let them interact with each other while also maintaining distance. I think if kindergarteners can figure out creative ways to show kindness and include others, even with new rules about how they play, older kids, teenagers, and adults can seek to be creative, too.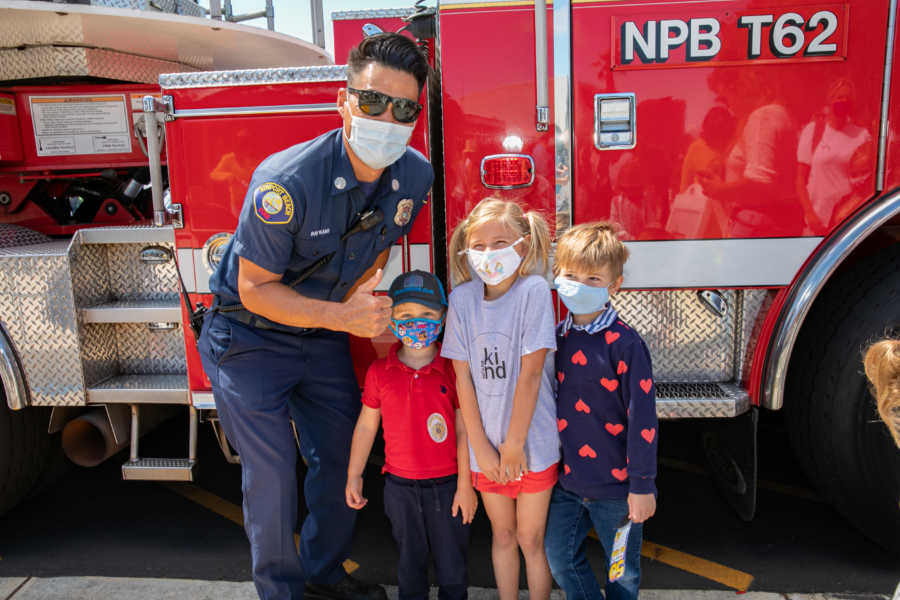 It's no secret this year has been full of division. There are a lot of different views on a lot of topics and tensions can run high. It gave me a lot of hope to see the younger kids include one another. My hope for Let's Be Kind is to make it onto more school campuses and create unity through kindness from the time kids are young so the next generation of students can lead the way to more unity, even in the midst of our differences. It was so encouraging for me to see city officials, police officers, firefighters, students, parents, and teachers, who likely have differing views on a lot of things, be unified on one thing: kindness.
See a video about the day here!"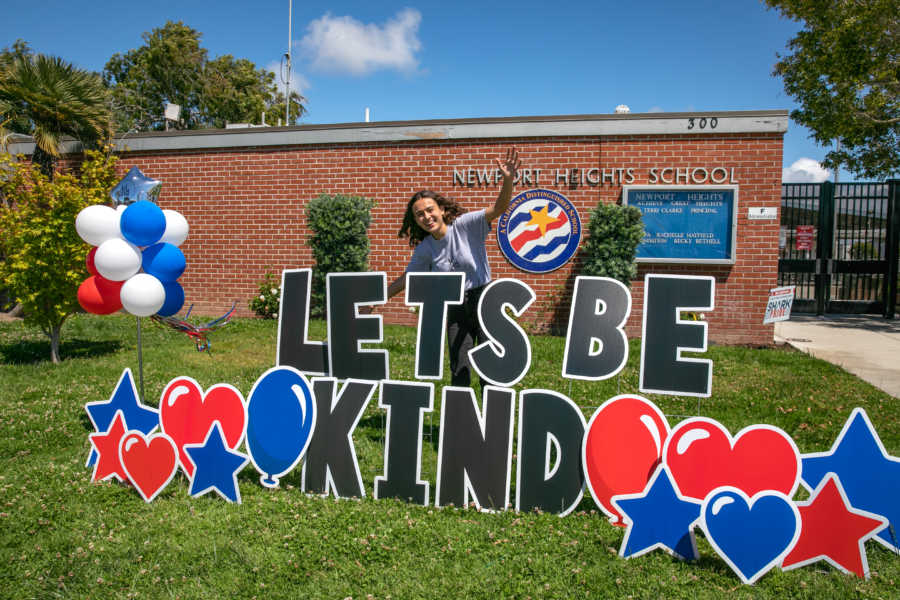 This story was submitted to Love What Matters by Rebekah Robeck of Costa Mesa, CA. You can follow the journey on Instagram, Facebook, YouTube, and her website. Submit your own story here, and be sure to subscribe to our free email newsletter for our best stories, and YouTube for our best videos.
Read more stories like this:
'I'm sorry to intrude. I don't know you, but I saw you crying and I wanted to buy you flowers.' Tears streamed down her cheeks.': Stranger shows 'priceless' act of kindness, 'We will never forget'
'I didn't want to say this over email, but we picked someone else for the job.' After a year of rejections, I lost my sense of worth.': Woman details company's act of kindness after job rejection
'This is $150 of underwear.': Sexual assault nurse examiner shares act of kindness for rape survivors
'If I close my eyes and listen to this song, all my sadness goes away.' A stranger decided to send a surprise in the mail.': Mom details stranger's act of kindness for daughter with autism
Help us show compassion is contagious. SHARE this beautiful story on Facebook with friends and family.