"It started with waking up sore every morning like I worked out after not doing much physical activity. I joked around with my friend and said, 'Well I guess this what happens when you're approaching 30.' It had been going on for a few weeks. I brushed it off thinking I needed to eat healthier, get more rest and do more physical activities. Then my hands started to get sore and stiff. It started to get painful when I was typing and opening things. I totally thought I had carpal tunnel from all the work I do on my phone and laptop. Again, I didn't think it was anything that serious. I figured if I slowed down a little it would go away until one morning I woke up and couldn't move. It was the scariest feeling ever. All I could do was cry. It's like my brain was telling my body to move but it wouldn't.
I focused and got one of my arms to move to reach for my phone and call my sister in the next room to help me. I couldn't move any part of my body without her help. Something was very wrong. In May 2020, I realized my symptoms were way more serious than I thought. I was getting worse and I needed to get a diagnosis as soon as possible. In these Covid times, it was difficult to get an appointment soon. When I called, I originally had to wait until December to see a doctor, but thank God an appointment was canceled, and I was able to see my doctor in July. Over the next few weeks, things got worse. Both my feet were swollen and no matter what I did, it wasn't going away.
Then I noticed it was becoming difficult to get up from the couch and then walking up three steps was a struggle. It was all happening so fast. I could no longer get up or walk without a walker or cane. I could no longer be prideful and suffer through the pain and tried to do things myself. It got so bad I couldn't lift my leg to get in the shower and my mom had to help me get in and out and bathe. I was 29 years old feeling like I was a senior citizen. My family had to help me do everything…. shower, get dressed, and cut my food. It became a toll on me emotionally. I cried every day because I was not only in pain but I was no longer myself.
The day of the appointment I remember waking up optimistic because I was finally getting some help and I was going outside for the first time in a while. I got up extra early so I could get help getting dressed and all. Then my optimistic attitude turned into sadness. I had tried to put on my shoes and I could not fit any of them because my feet were so swollen. I didn't notice it before because for weeks I wore socks and bedroom shoes. I got so frustrated that morning I balled into tears. My mom went to the shoe store and purchased two pairs of Adidas sandals I had been wanting in larger sizes. When she got back, I tried both of them on and I couldn't fit those either, and I had to wear slippers.
Arriving at the doctor's office with a walker felt strange. It was one thing to have it to assist me walking around the house but being in public with it, I felt embarrassed. There I was probably the youngest person in the waiting room with a walker. My primary doctor ran a few tests on me including a physical exam. After she finished, I remember how concerned she looked. She prescribed steroids to help with my muscle weakness and joint pain and said she would call with results in one to two weeks. That night, I was in the worst pain ever and extremely fatigued. It's like my symptoms escalated. That night and every night after, my mom and sister took turns sleeping with me because I would have pains in my legs and chest in the middle of the night which made it hard to breathe. Eventually, I had improvement in my mobility after taking Prednisone.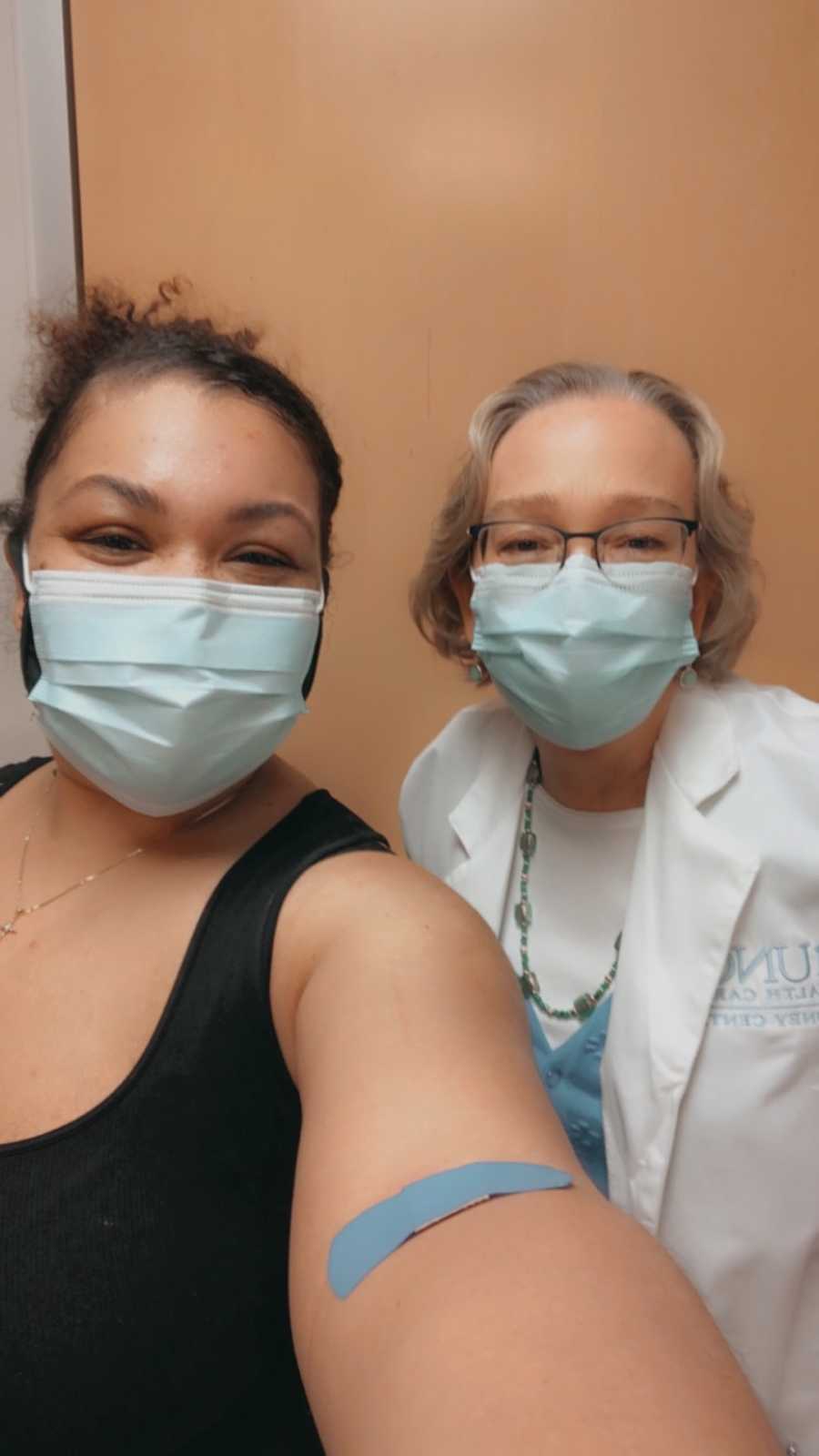 So when my doctor called me in August, I was excited to tell her I had started to make progress and walk better after taking my meds since our appointment but then I could tell by the tone of her voice she was getting ready to tell me what I did not expect to hear. Hearing 'You have lupus and Sjogen's' was the most overwhelming feeling. When going to my appointment, I was mentally prepared to hear I had Rheumatoid Arthritis and maybe some other health issue from Dr. Google and Youtube, but lupus was the furthest thing from my mind. I didn't have the butterfly rash so how could I? I just stared into space trying to process what I just heard. I was still responsive but voices started to fade into the background and all my concerns started surfacing to the forefront.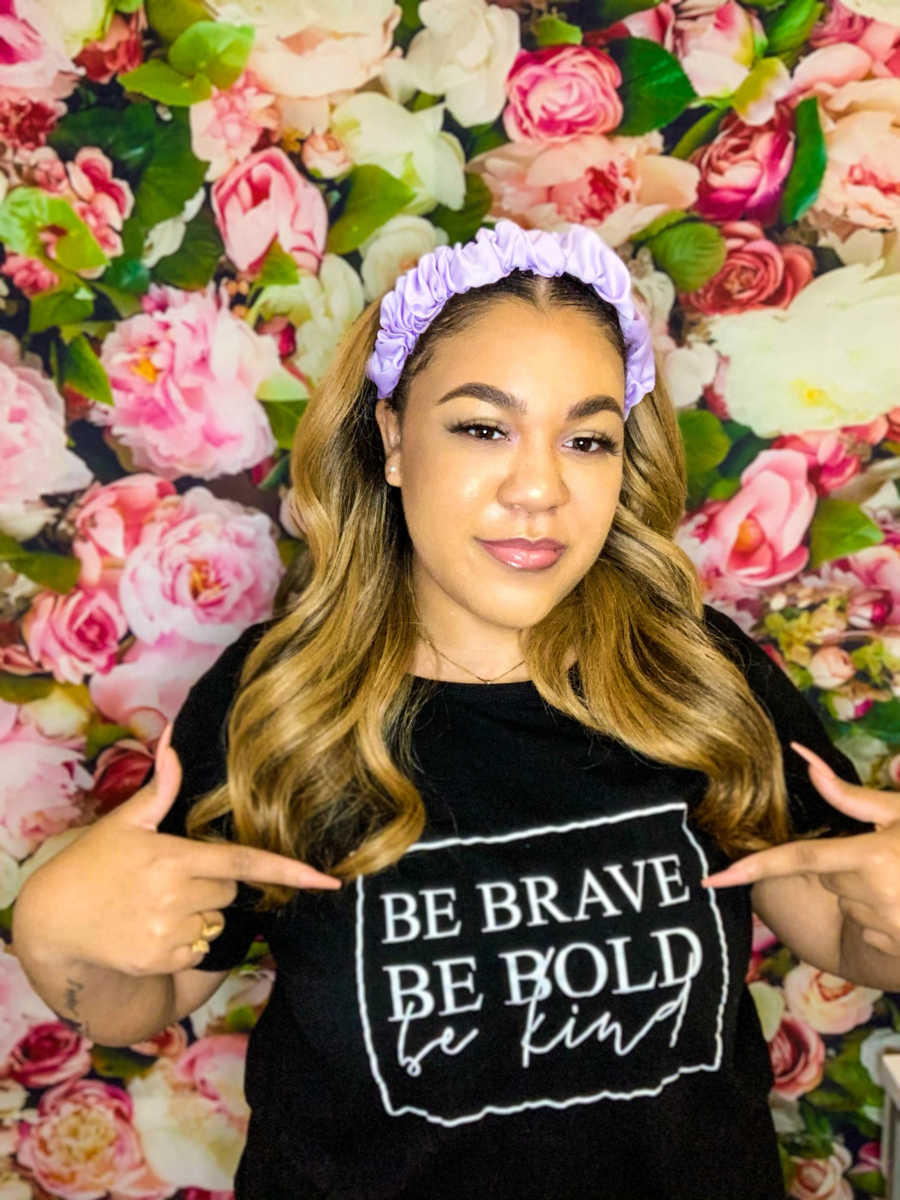 The only thing I knew about lupus is my cousin's niece and someone else I knew had it and seeing what they've gone through with being in and out of the hospital. When I got off the phone, it hit me. This is a chronic autoimmune disease I will have for the rest of my life and tears just started to fall. I was surrounded by my parents and sister and they were saying all the right, encouraging things, and saying not to cry. I was frustrated, like just give me a moment to process what I heard. I just want you to be here and let me just feel. After I had my moment, we prayed together. It wasn't I didn't have faith because I've seen God heal both of my parents from cancer. I just never thought I would face anything like this.
It took some time to accept it and get through it, but I have the best support system to encourage me. It's hard enough having an autoimmune disease but going through this during a pandemic and being at high risk is a whole other level of challenges. My parents and sister became my caretakers and sacrificed so much to keep me safe. When you are diagnosed with an autoimmune disease, your family goes through it as well. September 2020 was my 30th birthday and for years, I dreamed about how I would celebrate that milestone. Because of the pandemic, I am pretty sure everyone across the world was bummed out they had to have a social distancing birthday but I was just praying to feel like myself again and not be in pain.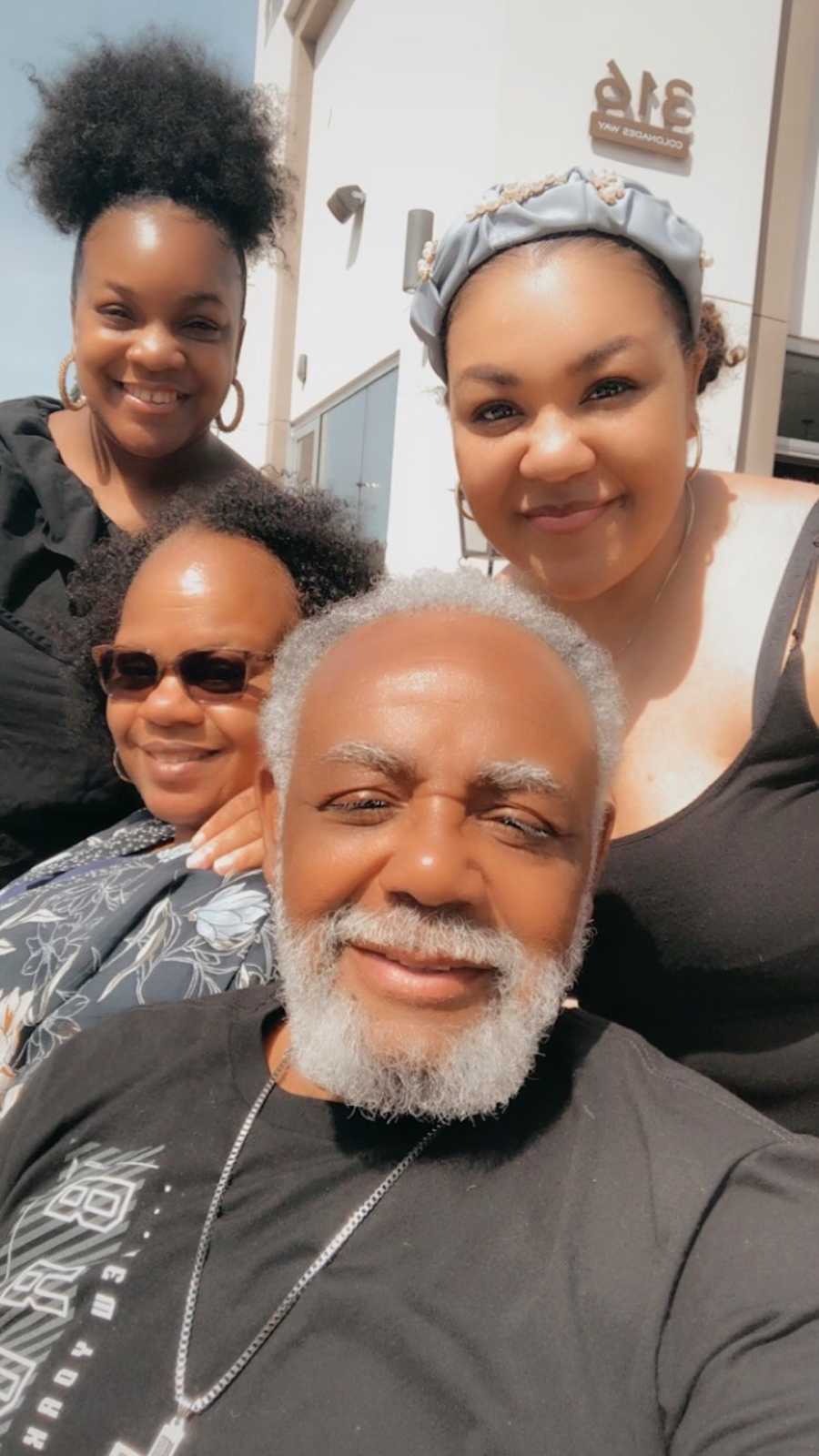 I was in a lot of pain getting ready for a few of my closet family and friends coming over for a drive-through birthday party, but my family made it so special. I know it hurts them to see me like that. They are the ones who have seen me go through every stage and really understand what I had to go through. The support of my church family at Christian Provision Ministries has been a big part of me getting better. I started taking communion every night and intentionally praying and speaking healing over my body by reading God's Creative Power for Healing. I also have an amazing care team at UNC Hospital and when I finally met with my Rheumatologist in September, it was such a relief. She made me feel so comfortable and helped me understand my type of lupus better. She educated me on the higher health risk I have as a woman of color and the next steps for my health care.
I also have friends that support me by checking on me, listening to me, and let me vent. I started creating relationships with other women who have lupus and lupus awareness advocates, and it has inspired me to want to spread awareness and use my influence to become an advocate. I just want to inspire others as others have inspired me. This is an 'invisible disease' and you need that community because people who don't have lupus truly won't understand. You can feel lost and alone being new to this. I immediately started seeking advice and guidance.
This turned my world upside down even before my official diagnosis. I'm an after-school teacher, a freelance makeup artist, and a beauty expert writer and marketing assistant for a fashion/entertainment magazine. Most of what I do is virtual, but pain and fatigue really affect how I work. When Covid restrictions lifted and the staff was called to come back, I still did not feel comfortable coming back, but I missed my students and my co-workers. Both of my bosses and my co-workers have been very supportive and understanding. I am also a Beauty Guide for LimeLife by Alcone and it not only allowed me to do what I love from home but kept me sane during this time.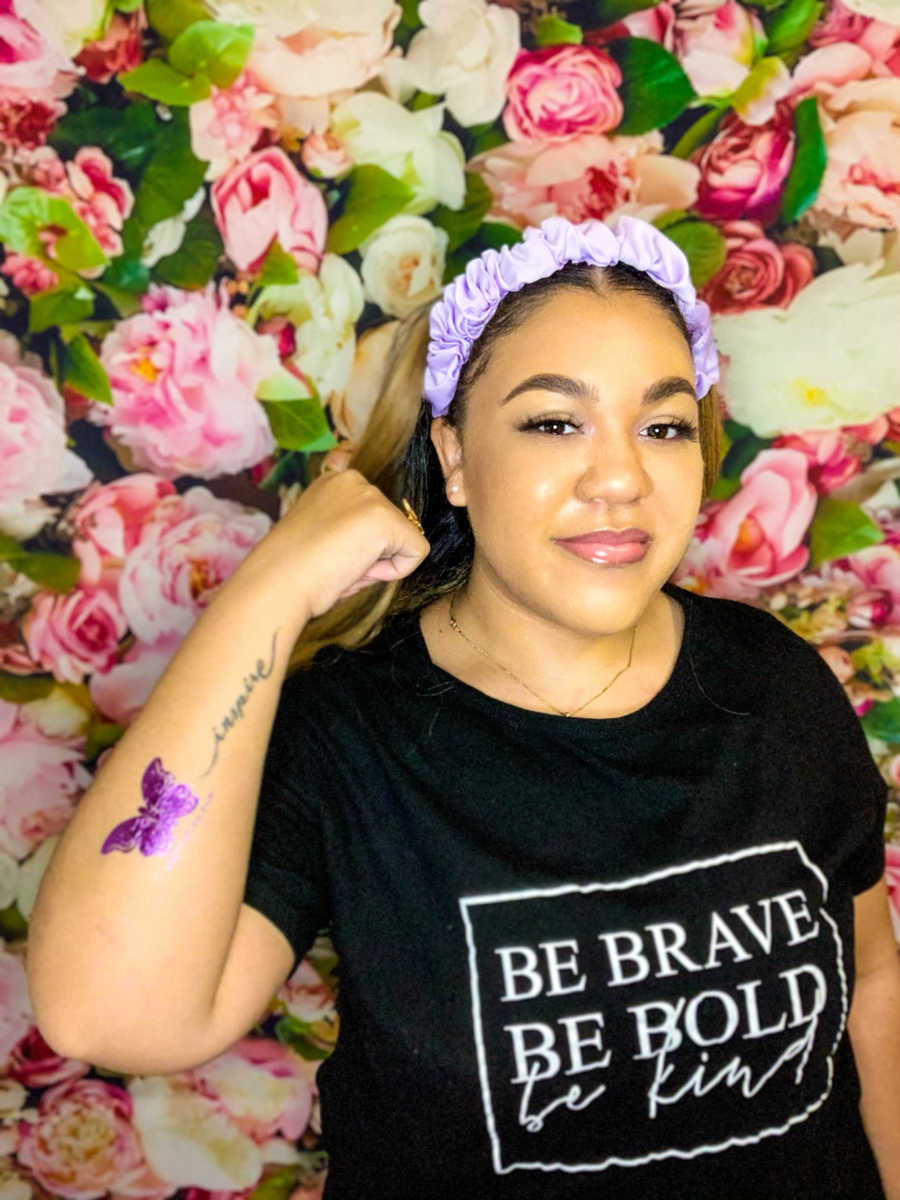 Because I am at high risk for Covid and my mobility I decided not to accept clients. It hurt me when I had to turn down clients but being a Beauty Guide allowed me to continue relationships, educate and have virtual services. I knew makeup artistry was truly my passion when I tried to feel like myself again and do my makeup, and I couldn't hold my makeup brush. It was so painful I cried. I was worried that arthritis in my hands would not allow me to meet the goals I have in my career but I did not give up. I still took virtual classes from another makeup artist worked on a lot of self-development and built my kit so when I am ready to work again I come back stronger and lupus is not going to hold back my dreams.
Since then, I've learned to manage my symptoms and for the first time in over a year, I was able to do makeup for an awards show for work. I am starting to share my journey and I am more comfortable talking about it. My doctor says I am doing well.  Living with a chronic autoimmune disease has made me appreciate life even more and brought me so much closer to God and everything that really matters. Through this, I found out how strong I really am. Writing this brought back so many emotions and gratefulness looking back to where I was last year."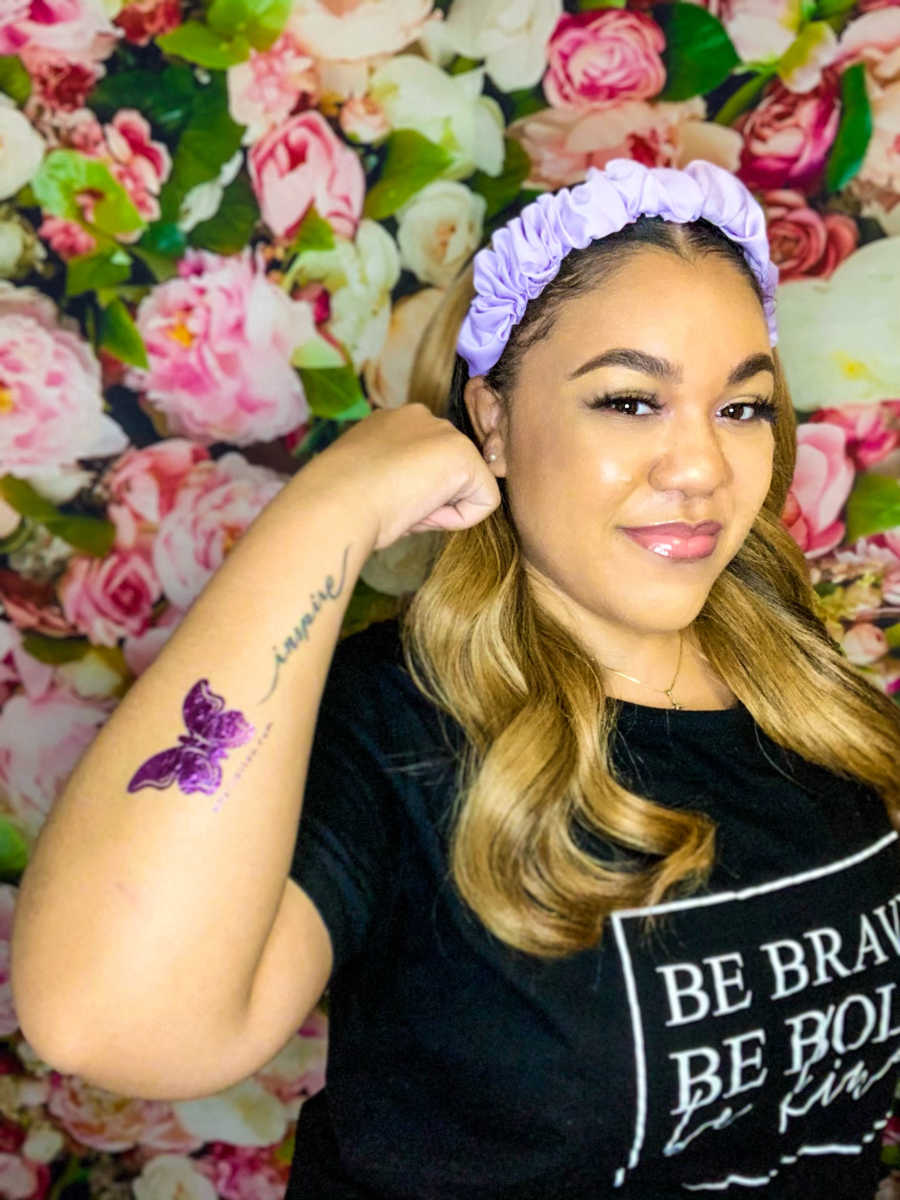 This story was submitted to Love What Matters by Michelle Mitchell from North Carolina. You can follow her journey on Instagram and Facebook. Submit your own story here, and be sure to subscribe to our free email newsletter for our best stories, and YouTube for our best videos.
Read more stories from chronic illness warriors here:
'Being told you're lying and faking is a different type of pain. For years, I thought I was the only one.': Chronic illness warrior 'proud to be disabled' after 5-year fight for diagnosis
'I had a once in a lifetime, freak emergency. When I tell doctors what happened, they don't believe me.': Chronic illness warrior urges 'hold on to joy'
'My first full sentence was, 'My back hurts.' I can't imagine how heartbreaking that was for my mom.': Chronic illness warrior says 'I am brave and strong'
'A diagnosis wouldn't be worth it. You can't do anything about it.' I was angry. No one took me seriously.': Chronic illness warrior urges 'my pain is real'
Provide hope for someone struggling. SHARE this story on Facebook and Instagram to let them know a community of support is available.