"A mom loves her child more than words could ever describe. It's a bond that begins the moment you realize you are going to have a beautiful baby and continues on for the rest of your life. It is an unconditional love and there is nothing on this earth that can or will ever change that. Having a daughter is so very special and your heart is filled with happiness, joy, love, admiration, and dreams. I know it was for me. You start planning all the wonderful and special things you will do together.
Maddy as a child was full of curiosity and adventure. She loved to go on vacations and see new places. Any vacation that included a beach was her favorite. She could never get enough of the beach, the sand between her toes, and the sound of the crashing waves. Maddy had no fear. The world was one big playground to her.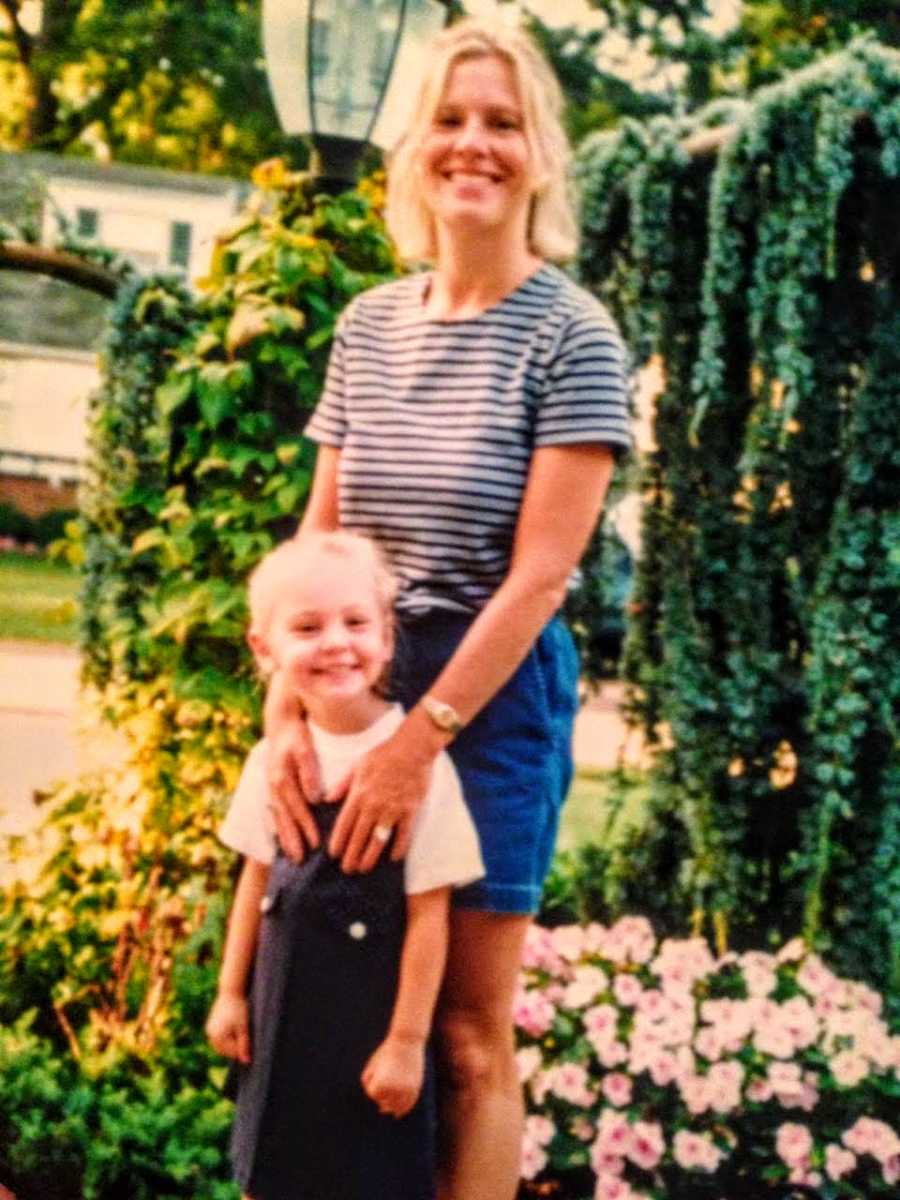 Maddy was an amazing person with the biggest heart ever seen. She believed in living life like there was no tomorrow and each and every moment was special. Her beautiful big smile lit up a room. Her laugh was contagious. When she entered a room you knew it. She was silly, charismatic, and an inspiration to all. Maddy helped everyone she could. She wouldn't leave anyone out. She always asked for them to join in. If someone was upset or feeling down, Maddy would stay with them and help them until they cheered up. She believed everyone was unique and special. Maddy lived her life without fear of judgment. She was a determined girl and when she wanted something, she went right for it not letting anything get in her way. My baby girl's philosophy was no matter what happens in the past, there are still miles to go, places to see, things to do and a life to live.
Her positivity was radiant. She would take a hard situation and flip it right side up. She brought laughter and love to everyone she touched. Especially me. Maddy is my best friend and my beautiful, thoughtful, and giving child. She taught me what love and acceptance is all about, how to give generously from the heart, and that each moment is to be lived to the fullest.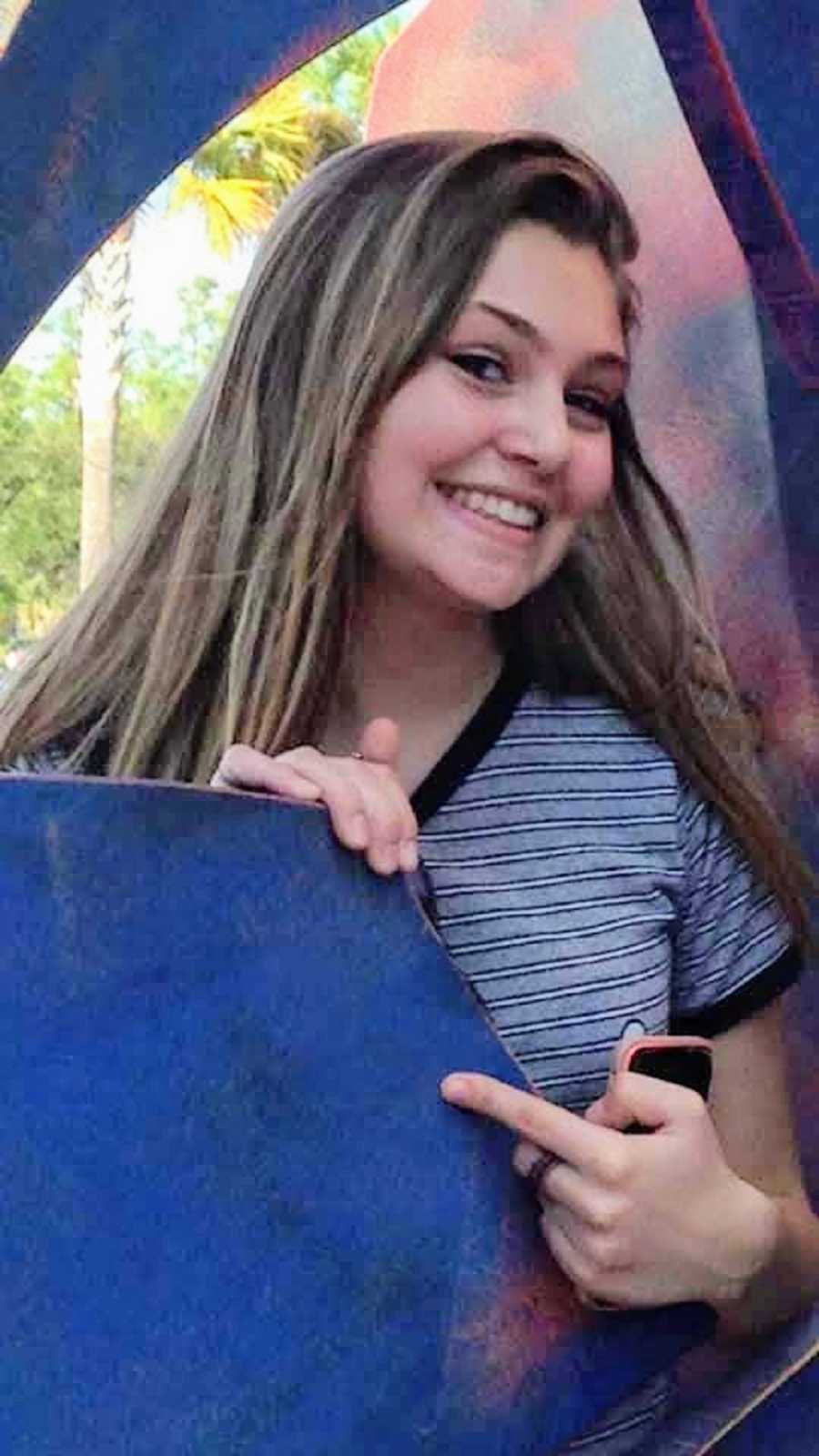 Her brother Georgie and her were closer than any other 2 siblings you could ever know. They did and shared everything together. Actually, the three of us were a team. We went on adventurous trips, went to each other's activities, talked openly, and had family night once a week to catch up on each others lives. In fact, family was the most important to all three of us. We were all we had in this world. It was a special and amazing bond that I treasured and was so very proud of. People would always ask how we are so close. I have no answer except for the unconditional love and respect we had for each other.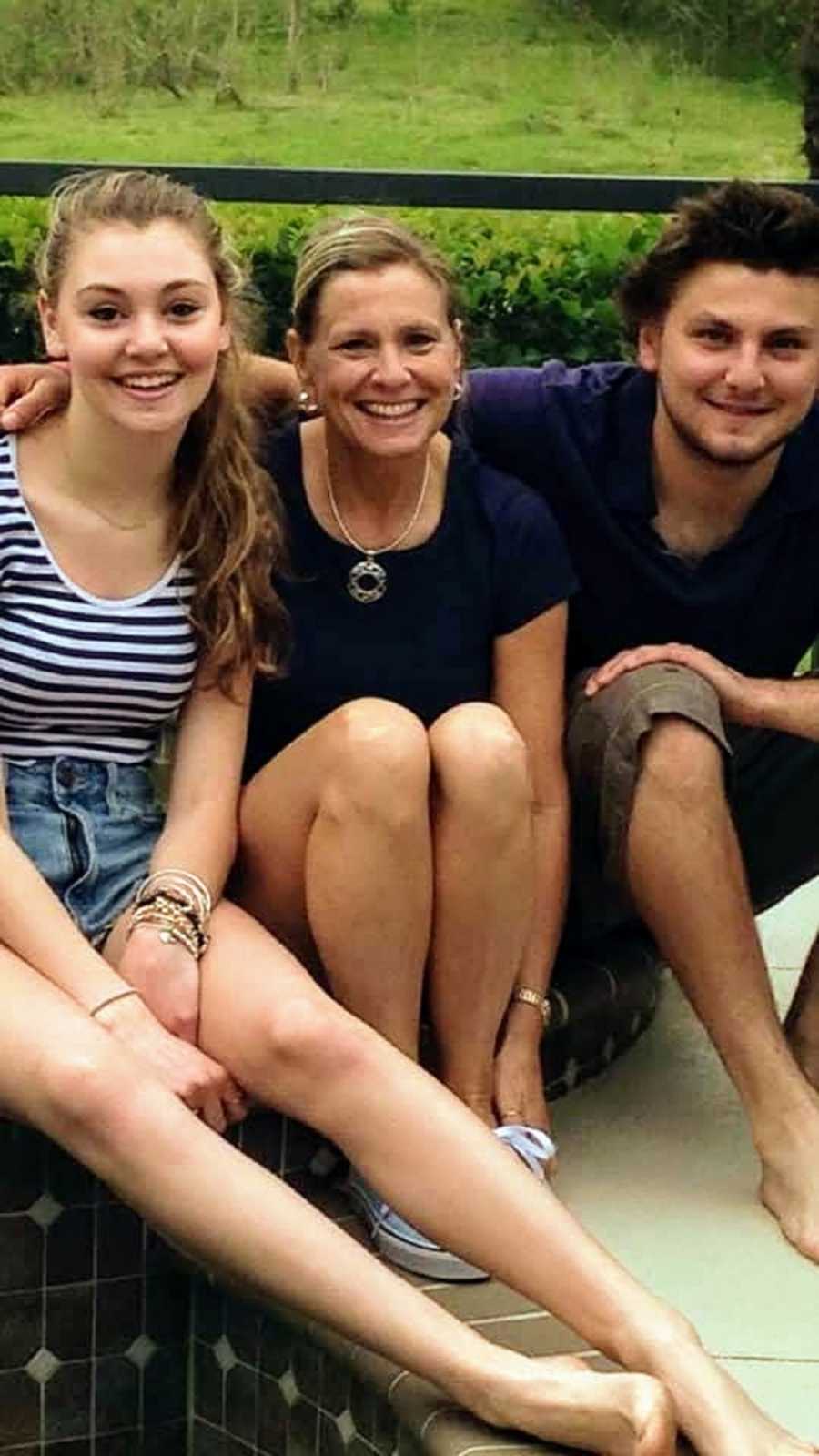 My girl wanted to be a model and travel the world. In fact, that was her major in college. She always looked so natural and beautiful every single day. She could make sweat pants and sweatshirt on a rainy day look awesome. She had already done some modeling and was on the front cover of a magazine. She was truly one of a kind.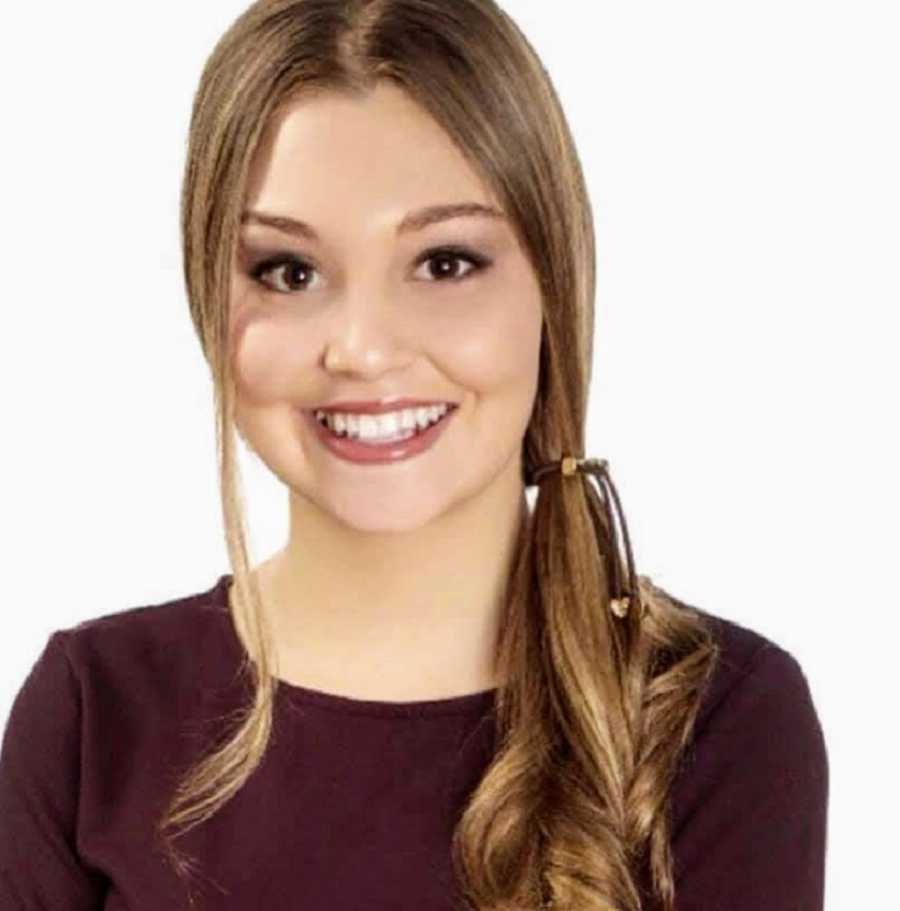 Maddy has so many friends that love her and shared so many special times together. In fact, she didn't realize how much she was loved. At her service, there were over 700 people from all over. I wish I met each and everyone of them under different circumstances. I wish with all my heart my sweet daughter was here with us. I miss her so very much it hurts. The pain and emptiness are with me every moment of everyday. There has not been one single day I have not cried for my daughter. She is always and forever my world and always will be.
This is the story of the day I lost my precious daughter, one of the two loves of my life…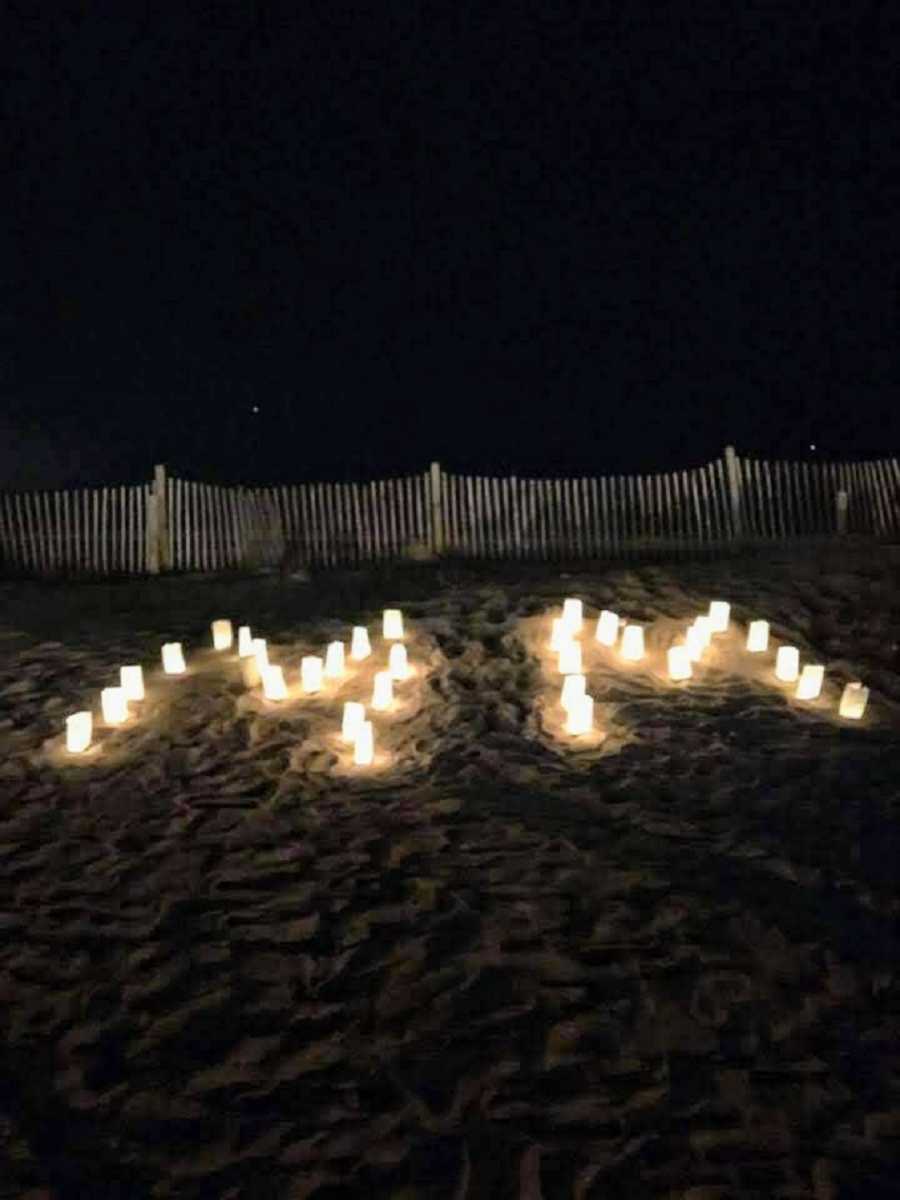 It was my daughter's 19th birthday and, as a tradition, we go out to dinner and celebrate. Maddy said she wasn't feeling well but still wanted to go out to dinner. At the restaurant she wasn't very hungry, which is quite unusual. When we got home, my baby was sick to her stomach and had diarrhea. Through the night she was sick. The next day she said she had a fever and still didn't feel well. I told her that if she still felt sick the next day we would go to the doctors and get checked. That Wednesday morning, I went to get her up and she was just laying in bed. Her eyes were open, but she was out of it.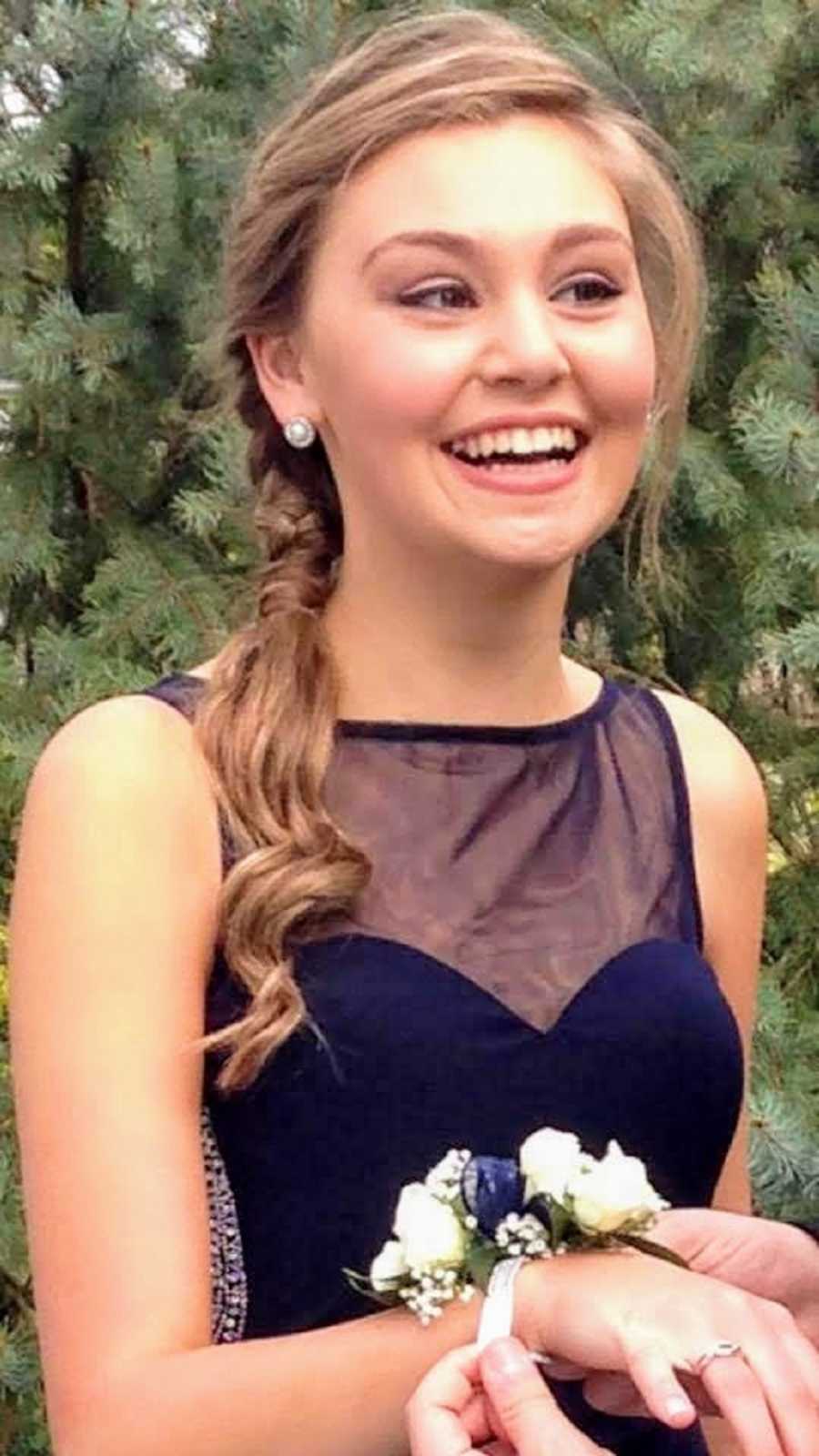 I asked her if she knew who I was. I went to get her up and shower her off because she had been sick throughout the
night. In the shower, she got very weak and I moved her so she could sit down while I dressed her to the doctor. I noticed she wasn't right and was very scared and worried. My daughter Maddy was in crisis and I called the first aid for help. I hug her saying, 'It's okay they're coming.' Then I look and all of the sudden she looks at me and takes a deep breathe and closed her eyes. She stopped breathing.
I screamed, 'Don't leave me, I love you, please don't leave me, I love you.' By the time help arrived, my daughter had a seizure and stopped breathing right in front of me. They began to work on her and wouldn't let me near her. They took her to the ambulance and I followed in a police car. At the hospital I was directed to a room to wait while they worked on my baby. I was finally allowed to see her and she was hooked up to a ventilator. They said her condition was grave.
She made it through the night and you could see she was fighting hard. My girl was a fighter. I prayed that God
would take me instead of her. She had a beautiful life ahead of her and all of her dreams to chase and achieve. My son needed her to grow old with. They needed to have their families and each other.
On Thursday, she only got worse and the decision was made to turn the ventilator off. The worse moment of my life. How was I going to say goodbye to my baby that I loved with all of my heart and being. I held her as she took her last breath. I just stayed and held her for as long as they would let me. I didn't want to let go. I wanted to bring her home with me. I can't begin to tell you the horror in seeing your child like this.
Maddy died unexpectedly from Toxic Shock Syndrome on March 30, 2017 at 4:55 p.m. Her tampon poisoned her body.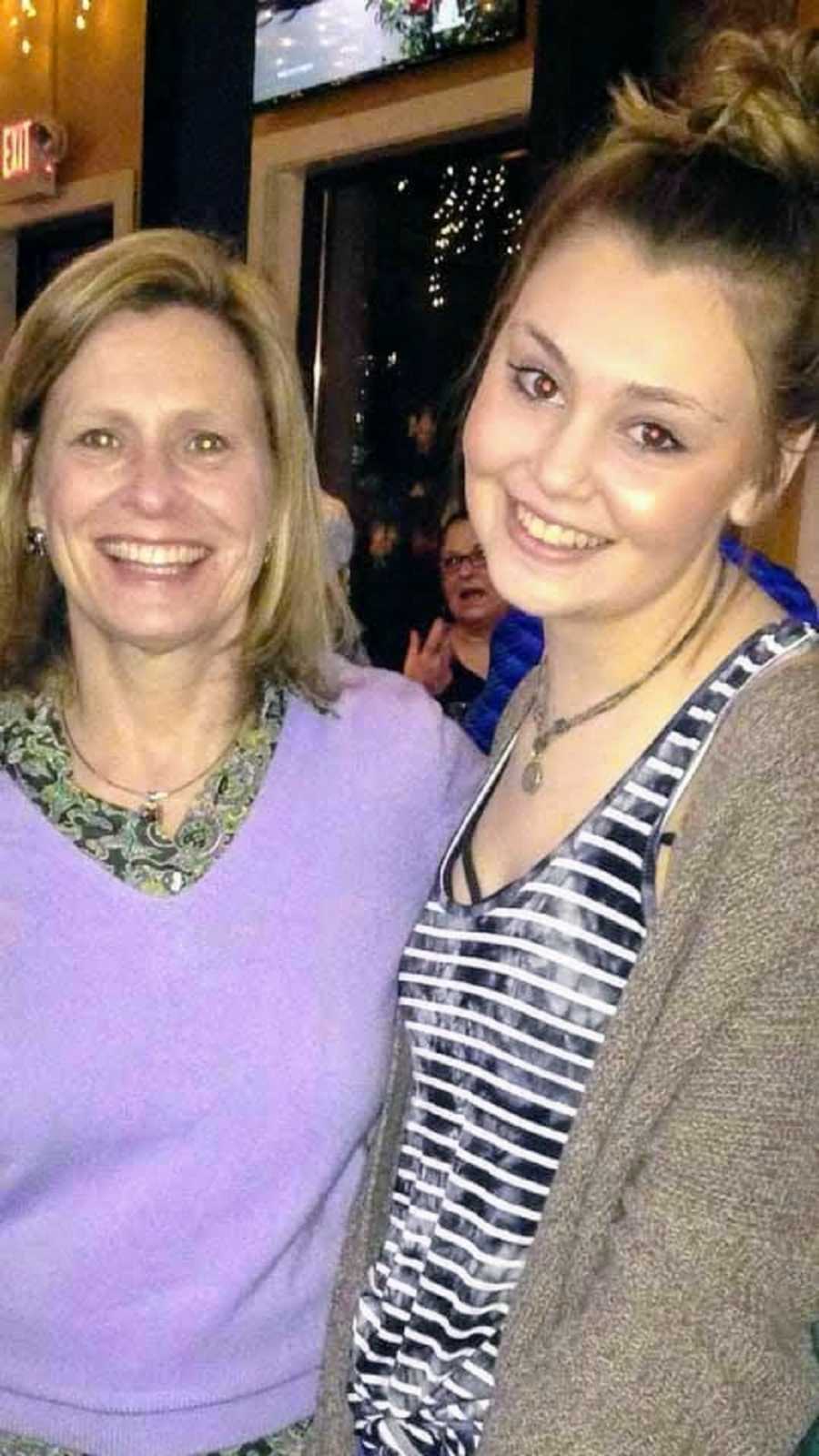 The nightmares continue and the anger still resides within me. I will never recover from such trauma and loss, even with my therapy and PTSD treatments. I let my daughter down by not figuring out what was wrong sooner. I will never forgive myself for this. My amazing son is without his sister and very best friend in the world. The pain and sadness is with me always. I miss my beautiful Maddy girl each and every breath I take. I love her more than life itself and wish with all my heart she was here instead of me. Maddy was absolutely a rare gem, both beautiful inside and out.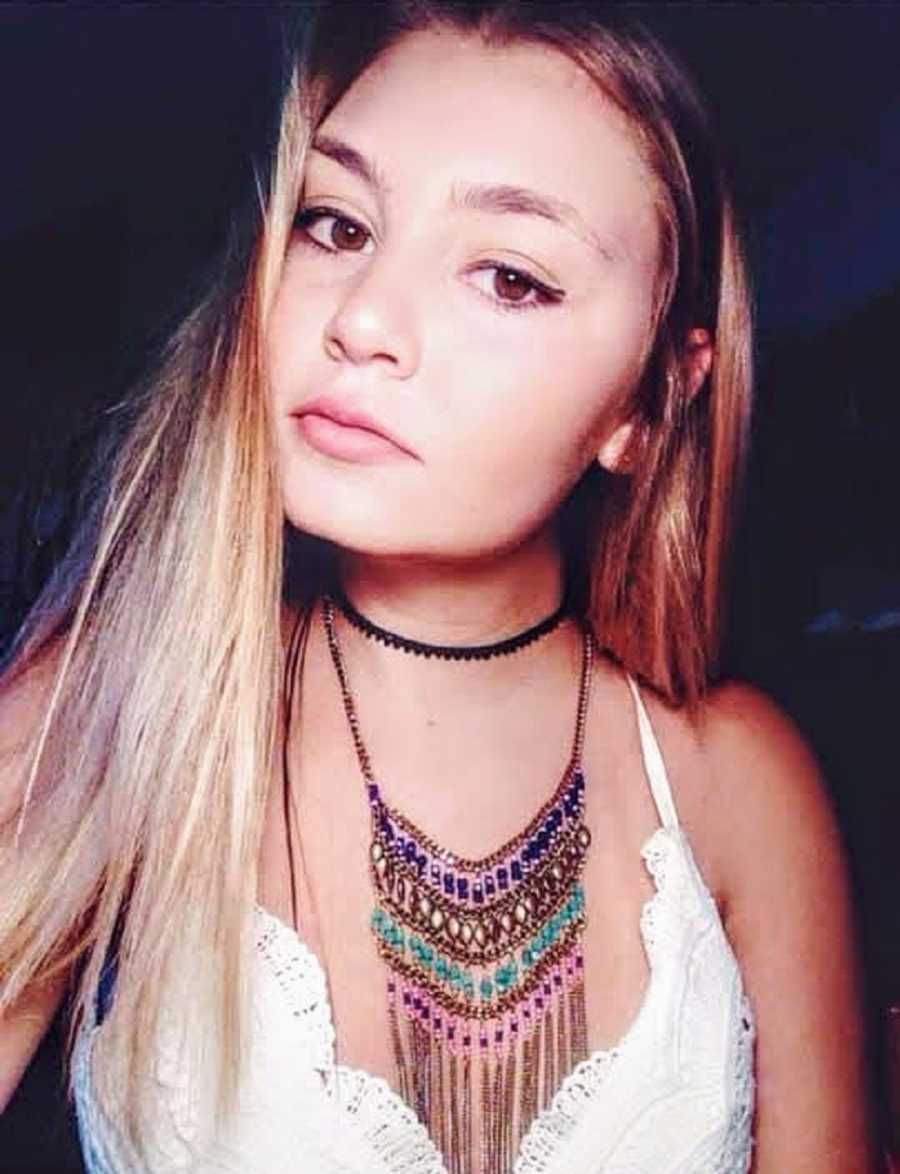 It was about one year after that my son and I created a foundation in honor of our Maddy. Don't Shock Me – Maddy Massabni Foundation for Toxic Shock Awareness. The foundation educates and creates awareness on Toxic Shock and the dangers of tampon use. We travel throughout the country and provide educational literature as a reference so that women can understand the disease, the signs and symptoms, how quickly it can take your life, and allow them to self-advocate in order not be misdiagnosed.
The disease is not rare but very prevalent. It is is misdiagnosed 90% of the time because our healthcare providers are not fully educated on this disease. This must change. It is also not required by our government health commission to be reported therefore the statistics are grossly under underestimated and inaccurate. We are changing it so that this disease becomes mandatory to report, track, and have the resources provided in educating and creating awareness on this women's health crisis. What is alarming to me after all of my research on TSS is that women are under the false pretense that it is from leaving a tampon in too long. That is not the case.
Independent research from scientists have been done and it is from the chemicals/carcinogens in the tampons themselves that react with your system. None of this is disclosed to the consumer for their knowledge so that they can make a better choice for themselves. Instead, women take a risk of contracting TSS every time they use a tampon. Maddy's foundation is working hard to change all of this so that Maddy didn't die in vane, but instead so many more beautiful women will be saved and be able to live out their dreams.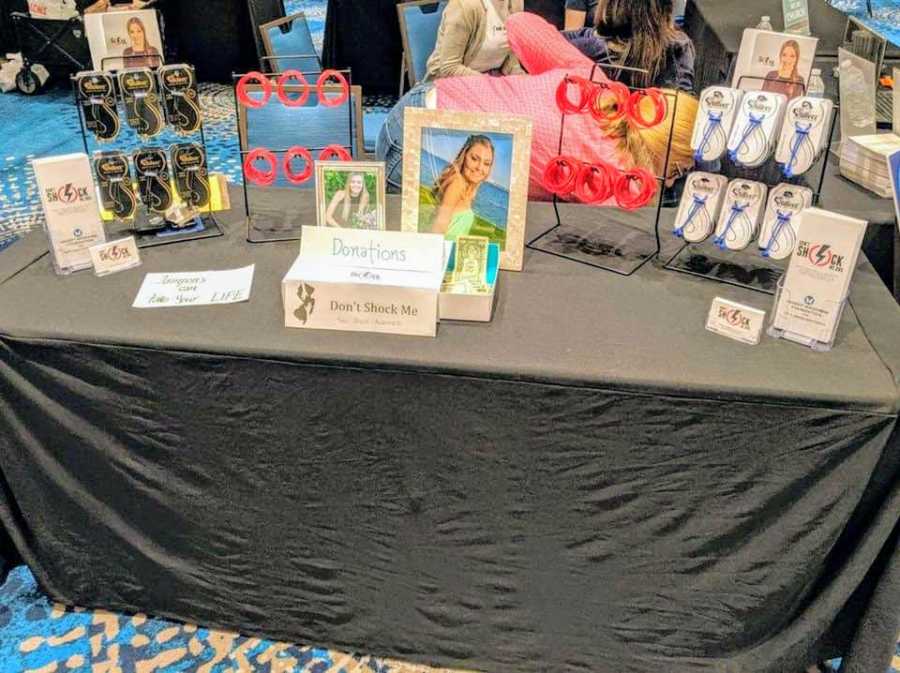 This disease is not a thing of the past. It is still not understood due to lack of education and the stigma that comes
associated with women and their periods. Toxic shock is 100% preventable. Women do not have to die from this. We
need to make changes and save their lives. It's our duty as humans to help others and change the world for the better. The foundation is currently working on Madalyn's Law in NJ, creating a federal bill, changing FDA regulations, and changing packaging to include visible warnings along with the signs and symptoms imprinted on the flap. We are hoping that all of our efforts will finally eradicate this horrible and painful disease. Maddy has already saved four lives that we know of. She is an angel and changes the world from heaven. Her work here on TSS will never be forgotten.
She is always with me. She is always and forever my world until we meet again.
With my unconditional love always and forever for my Maddy.
Mommy"
From podcasts to video shows, parenting resources to happy tears – join the Love What Matters community and subscribe on YouTube.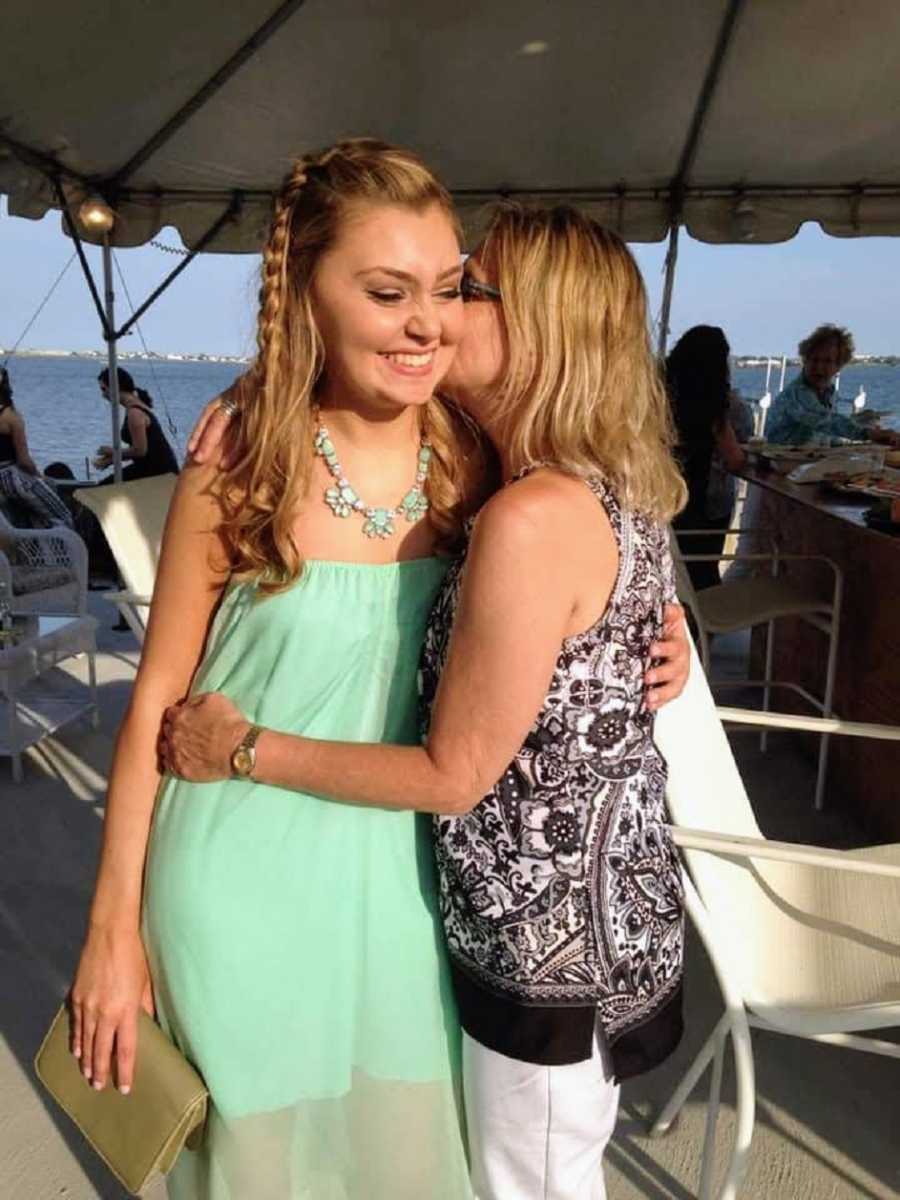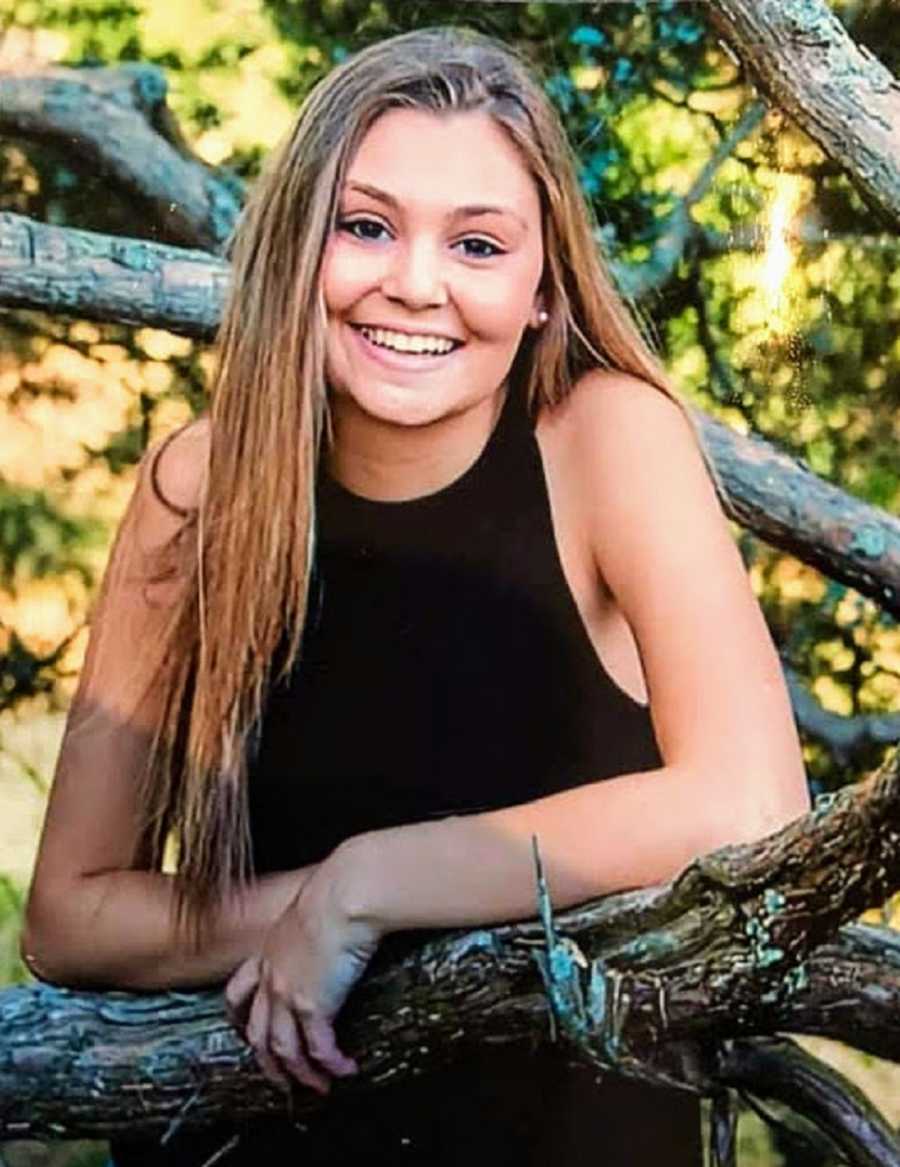 This story was submitted to Love What Matters by Dawn Tilton Massabni of Don't Shock Me. You can follow her journey on Facebook. Submit your own story here and be sure to subscribe to our free email newsletter for our best stories.
Read more stories like this:
'Come on, you'll be fine. Your friends did it.' She gave in, inhaled helium. Mid-laugh, she collapsed.': 14-year-old girl dies of helium inhalation, 'my life will never be the same'
'I thought I was invincible. I was terribly wrong. 5 months ago, this was me in the ICU because of a Tampon. I almost lost my life.': Woman warns of Toxic Shock Syndrome
'I don't want to be here! People get bad news in these rooms!' My son's leg was rapidly turning black.': Mom shocked by horrific diagnosis after being told it was a 'regular bug'
Help us show compassion is contagious. SHARE this story on Facebook with family and friends.