"My daughter died laughing.
Ashley was born on January 9th in 1998. I couldn't wait to meet her. It took me 26 full hours of hard labor to deliver her. When she arrived, she weighed 7lbs and 11oz. She made me a Mother that day, a title I will always cherish and love.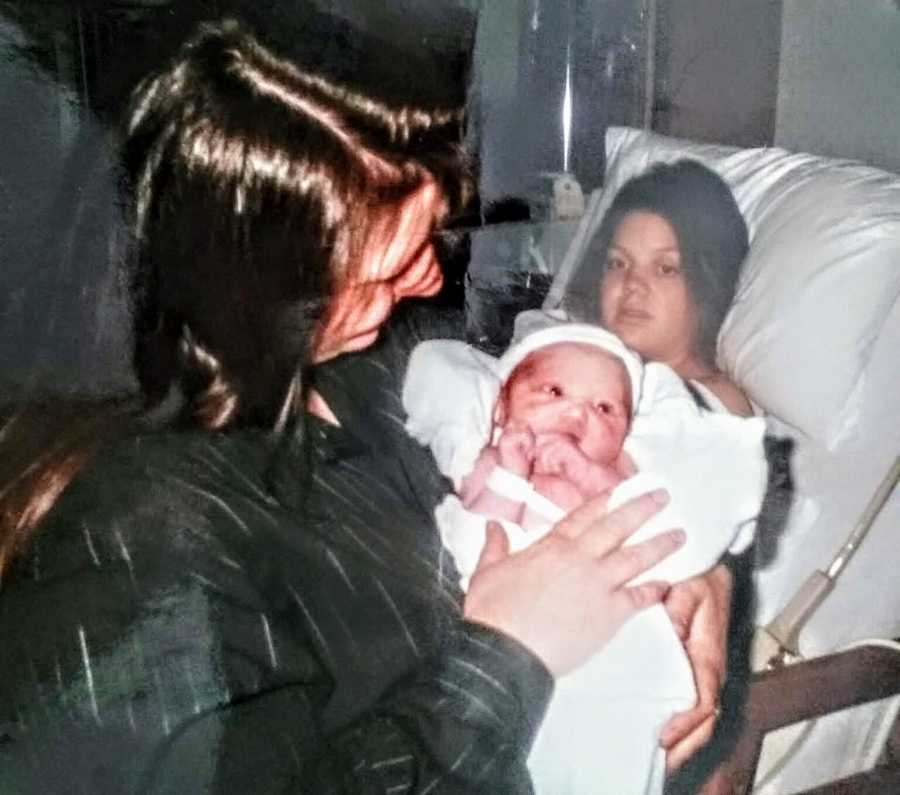 Ashley was the first born granddaughter on both sides of her family. She was a happy, bubbly child who loved laughing and having fun with her cousins. When Ashley was in Elementary School, she loved making art projects for me, which I thankfully still have to this day.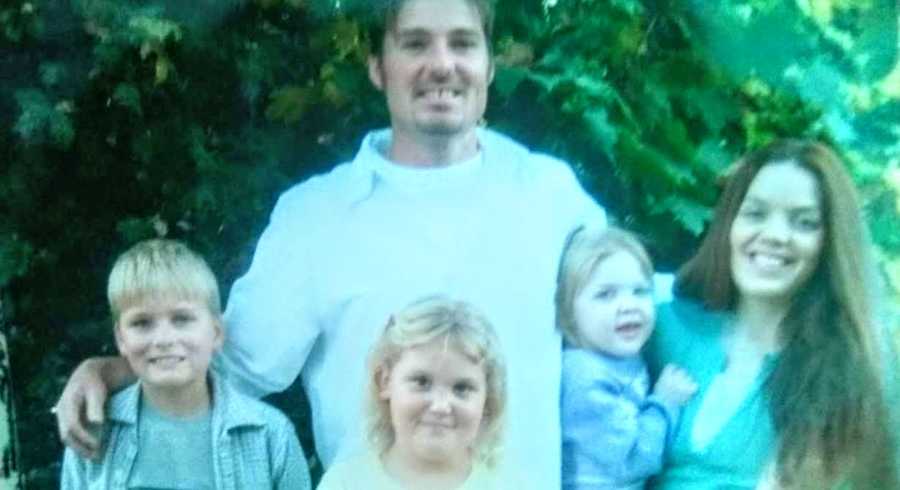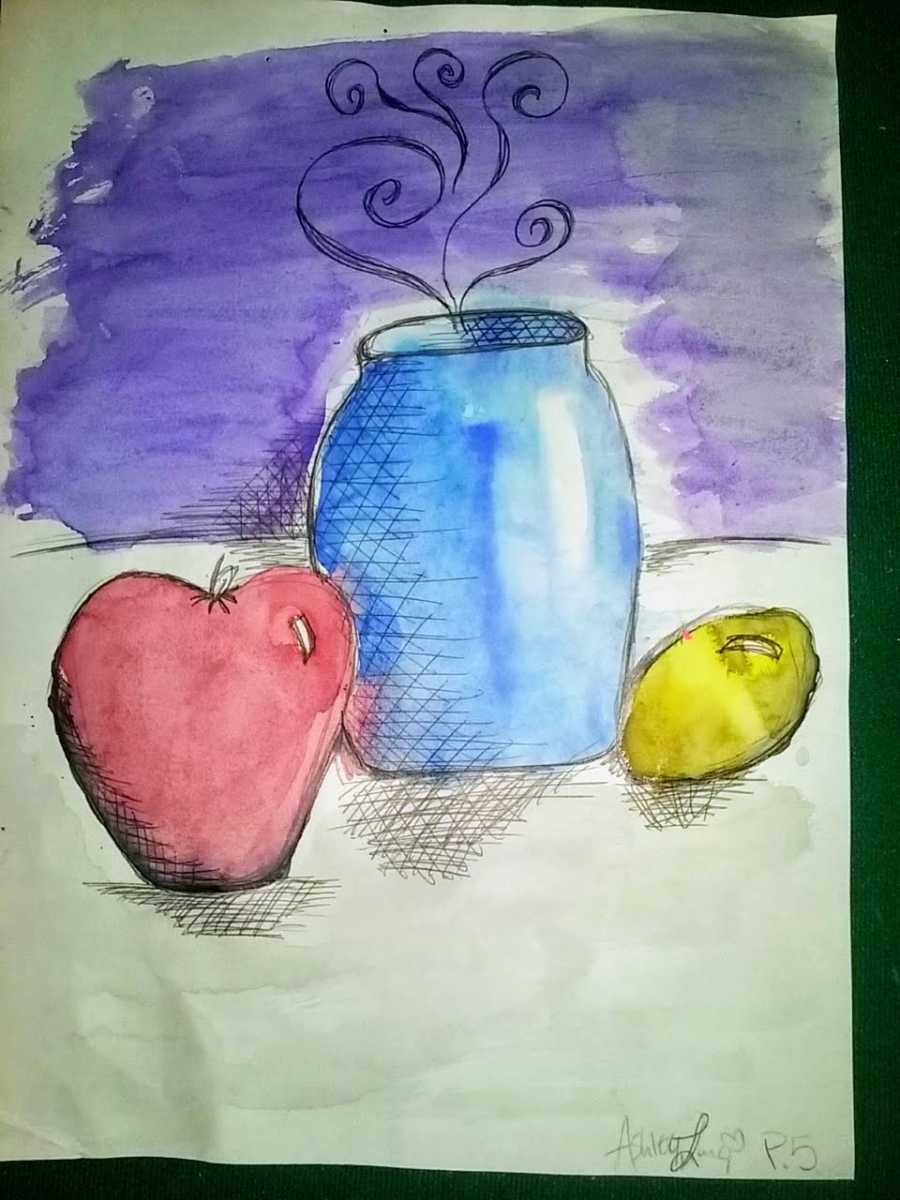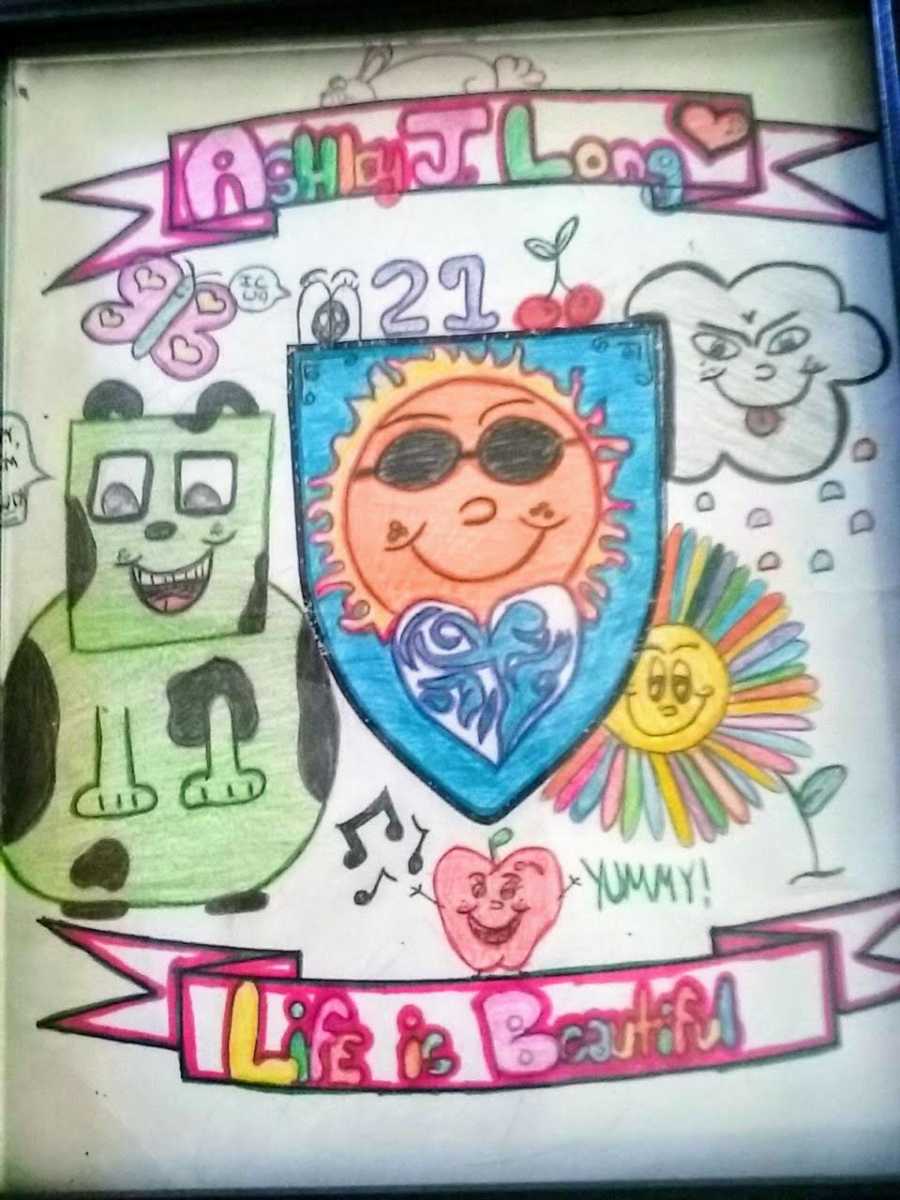 School was no struggle for her. She was an A-B student and her teacher's absolutely loved her; when given then chance, they all had positive words to say about her. Ashley was well liked by most of her peers. She was the type of girl who didn't have just one group of girl friends. She made friends with people from all cliques and walks of life.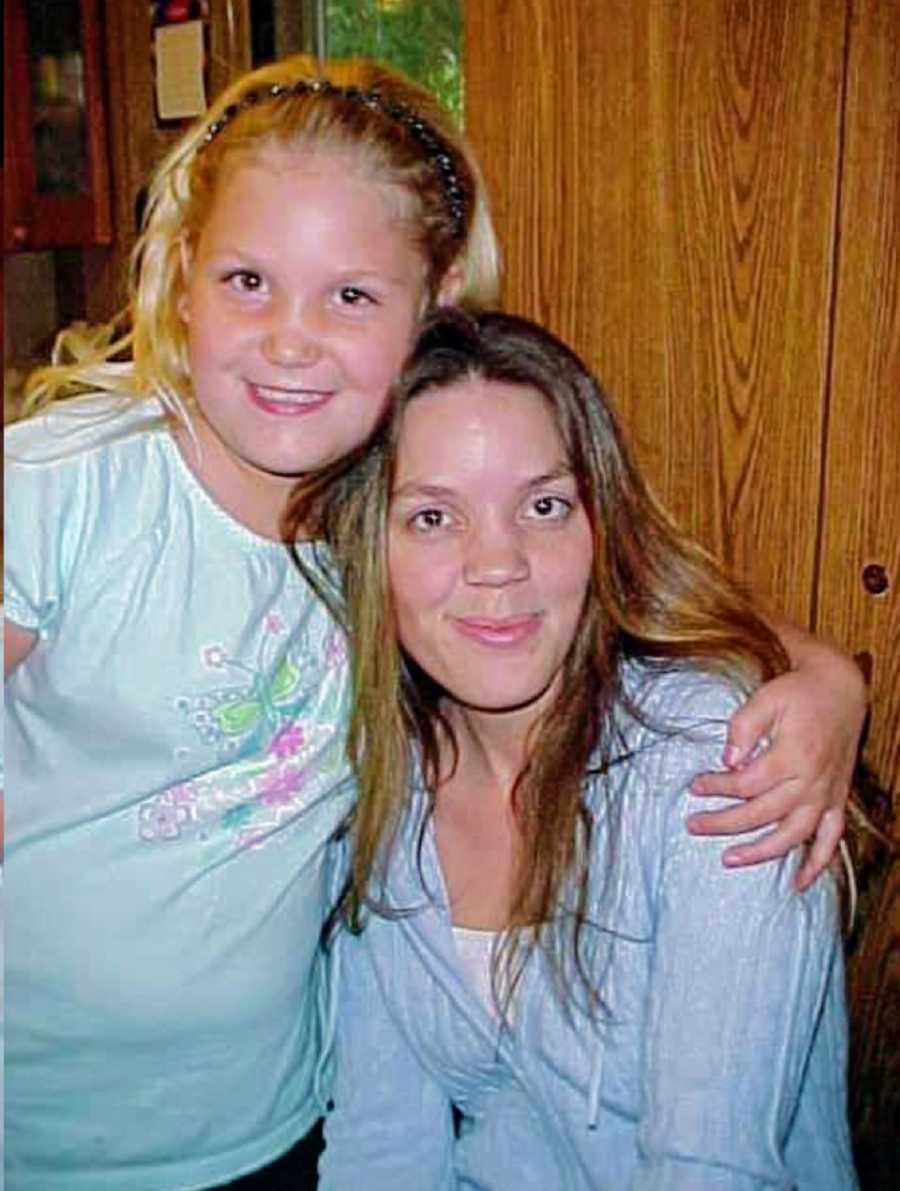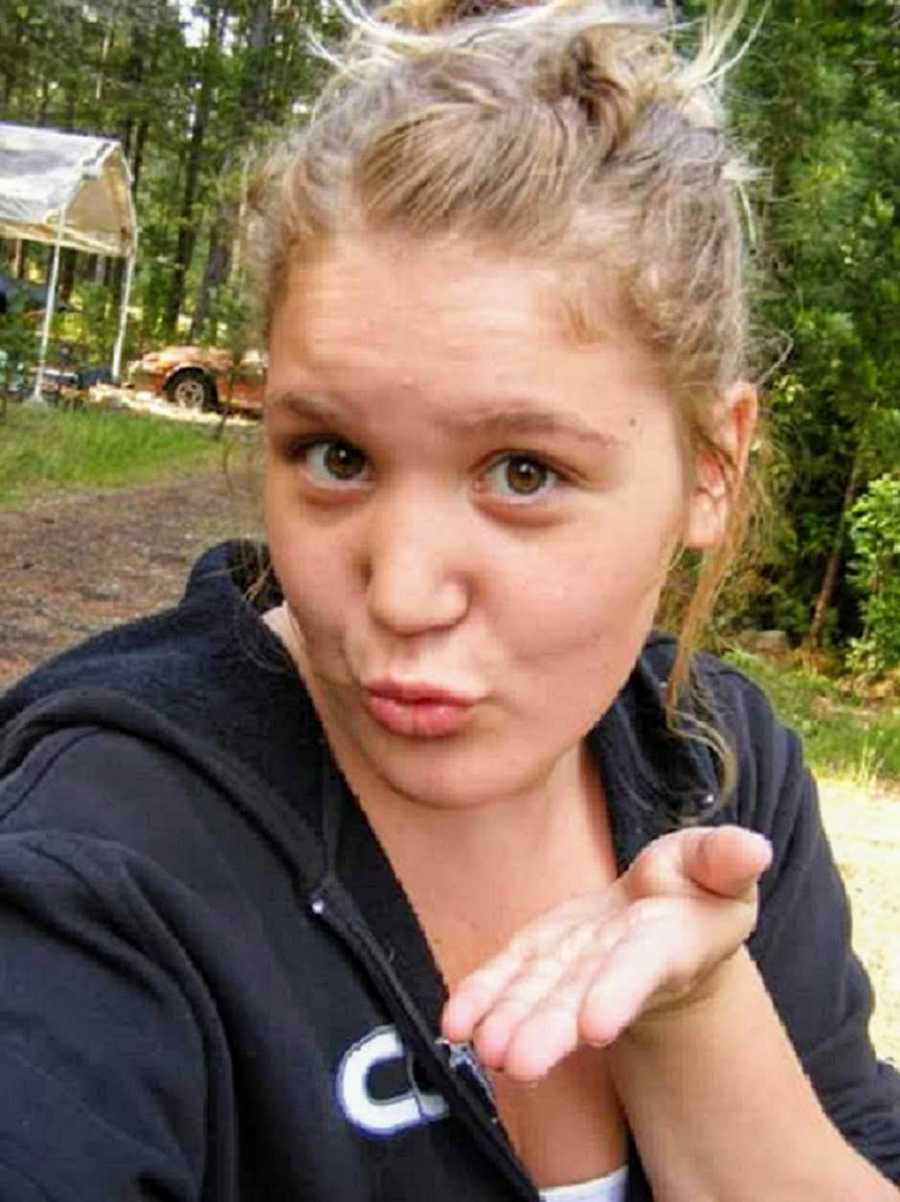 Ashley wanted to be a Marine Biologist when she grew up. She wanted to live in Hawaii and work at Sea Life attractions. She was a good kid didn't get into trouble and was headed for greatness in her life, until that life was cut short.
One day in February of 2012, Ashley, now 14 years old, asked to stay the night at a friend's house for a birthday slumber party. Her stepfather and I, of course, said okay. We had met the girl once before and she lived only a five minute walk behind our house. There were five girls going to be at this slumber party and Ashley was so ecstatic to have been invited. Prior to this event, she had only attended family slumber parties, so this was a big deal for her.
The day of the slumber party arrived on a beautiful Saturday. I remember Ashley was extra bubbly that morning. She took time and braided her little 9-year-old sister's hair. I remember her taking a selfie, holding in her tummy from a side angle. She was happy because she had lost a few pounds she had been working hard at loosing. When approximately 2 p.m. came around, Ashley said goodbye and we told her we loved her. We asked her to call and check in with us at 6:00 p.m. Her step father said something like, 'Be careful. Don't do anything I wouldn't do.' And she was off walking to her friend's house.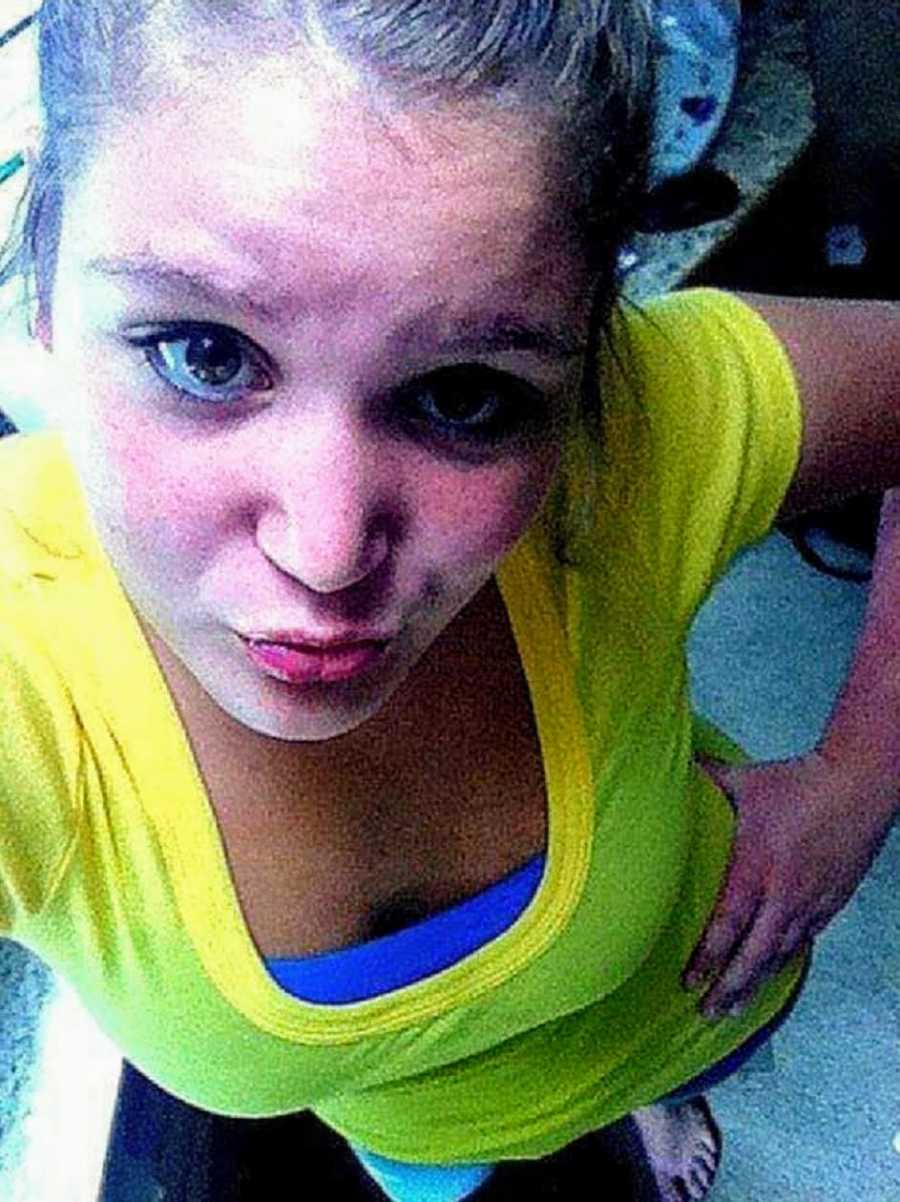 When 6:00 p.m. came, Ashley called as we had planned. Everything seemed to be fine and we had no worries. That is until our phone rang and woke me from a deep sleep at approximately 10:30 p.m. It was a police office on the other end.
'Hello, is Ashley Long your daughter?'
'Yes, what's going on?'
'We are working on her and you need to meet us at the hospital in Medford.'
I was so confused. Medford was a town 15 minutes away from where I lived. What was Ashley doing there? She was supposed to be a five-minute walk behind our house. I had so many questions.
When we arrived at the hospital, we were directed and placed in a small, closed-off room to the side of the Emergency Room. It felt like a lifetime of waiting before a doctor and nurse, along with a grief counselor, came in and told me briefly that we had a serious situation and that my daughter had died. I collapsed in shock and my body went numb. Nothing would ever be the same.
The doctor said that Ashley had died from asphyxiation caused by inhaling Helium. This only further confused me because I had never heard of Helium being dangerous, let alone deadly. When the police showed up at the hospital, we were informed that Ashley had left our town of Eagle Point with the teens from the slumber party, and they were actually in Medford at the daughter-in-law's house of whom I thought Ashley was staying the night at. Apparently the mother of the birthday girl became too ill to host the party, so she asked her daughter-in-law to host instead without checking with the parents before. This would be the beginning of a tragic night full of mistakes made by both adults and minors.
Upon picking up the teens, the woman went to the local liquor store and purchased alcohol which she then gave to the teen's while driving to Medford (this was the first time I ever heard of my daughter drinking). Once they were all at her house, she then proceeded to mix up more drinks for the five minors. During the night, she and the girls managed to leave the house and head down to the neighbors, bringing back with them three thirty-year-old men.
These men also began drinking with all of the minors. At some point in the night, one of the men looked into a closet and pulled out a Helium tank. At this point, he had Ashley and four of her friends together in a circle hanging with them. He then starts inhaling off the tank and one by one gets the teens inhale from the tank as well. Ashley is the last in the circle to try this and, according to her friends, Ashley was very hesitant to try it. She kept pulling her head away, but the man insisted it wouldn't hurt her. 'You'll be fine. All of your friends did it!' he reassured her.
Next, she gave in and inhaled the Helium before roaring with laughter at how funny her voice sounded. In the midst of her laughter, she collapsed to the floor. She never saw it coming. Nobody did. My daughter died doing the one thing I picture her doing most: laughing.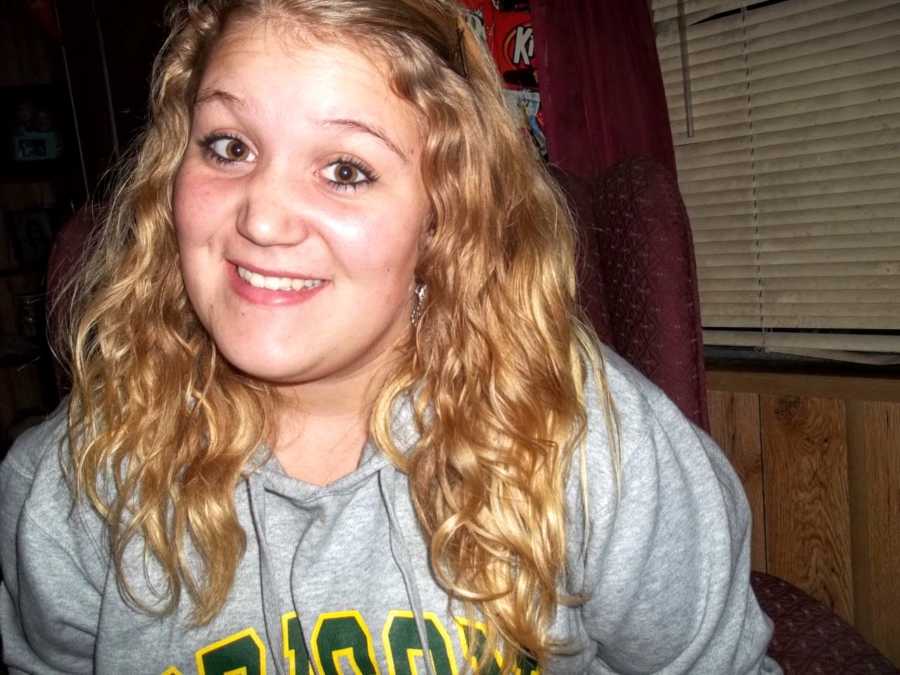 This devastated me and inspired to start raising awareness about the hidden dangers of helium. In Ashley's memory, I started a Helium Awareness Facebook Page as well as a Pinterest page showing the many ways to decorate events without using helium. I also worked with our local Parks and Recreation and was able to place a Memorial Bench in hope's of raising awareness in her memory. It is placed next to the playground and I have seen many families sit on it.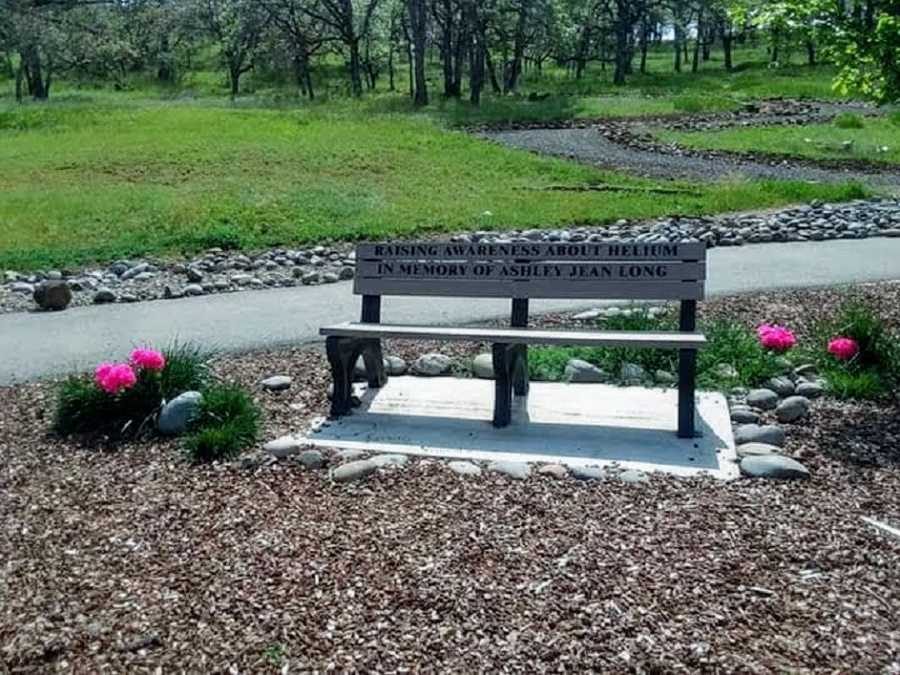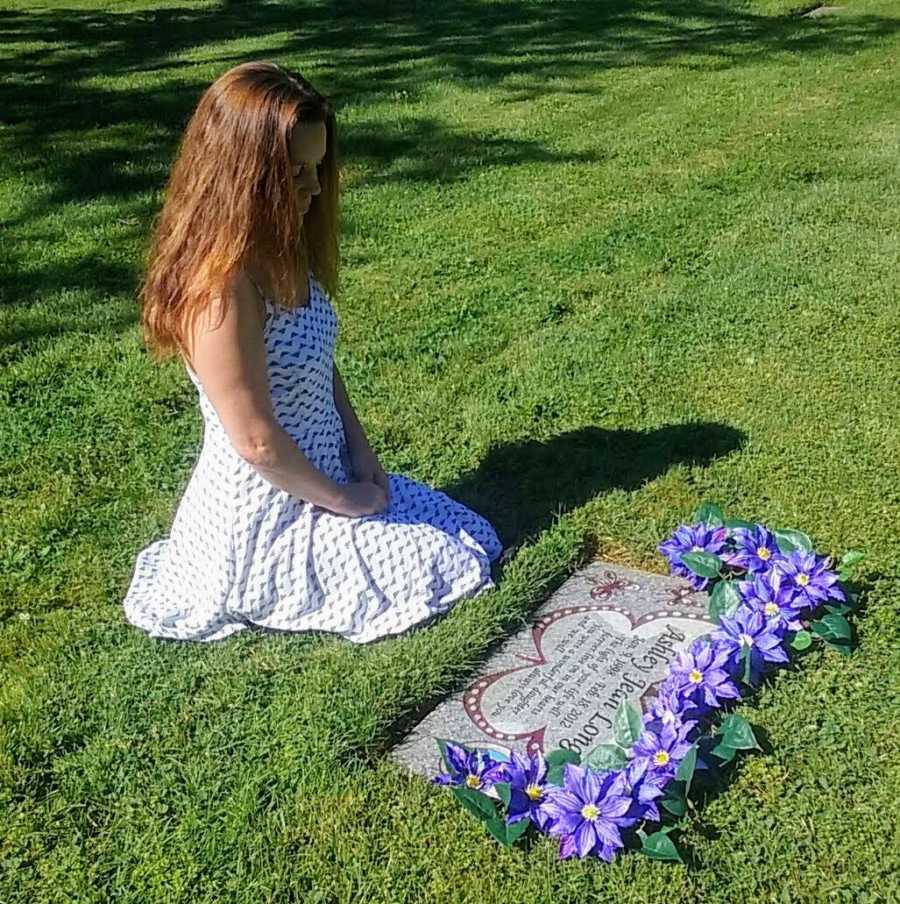 I was also able to publish a couple books, one of which is titled The Air Inside, which teaches elementary-aged kids how to be safe around helium and helium balloons. The other book is Ashley's personal story, including her life and tragic accident with Helium. I titled this book My Daughter Died Laughing.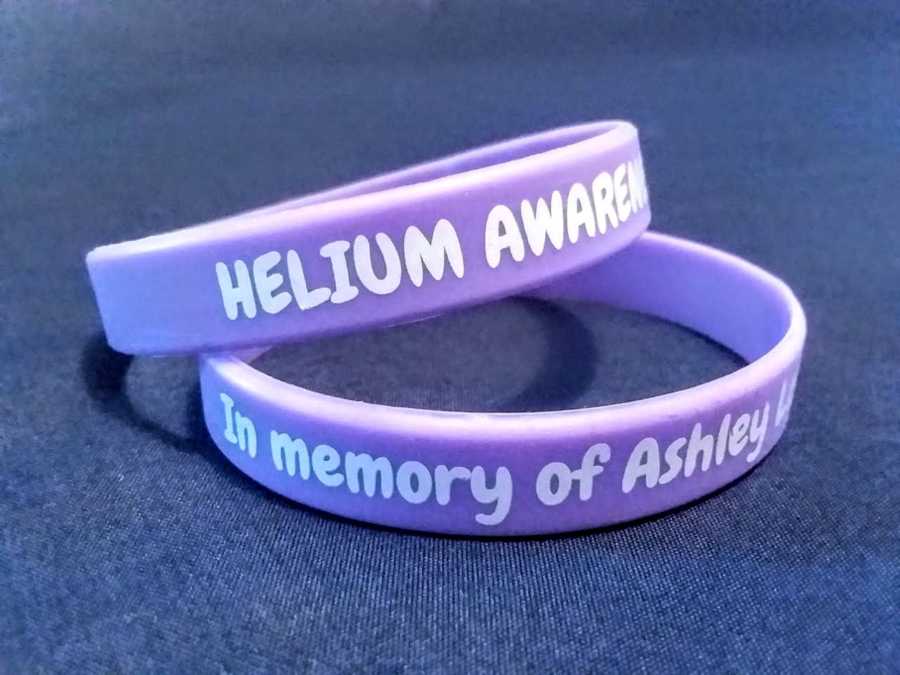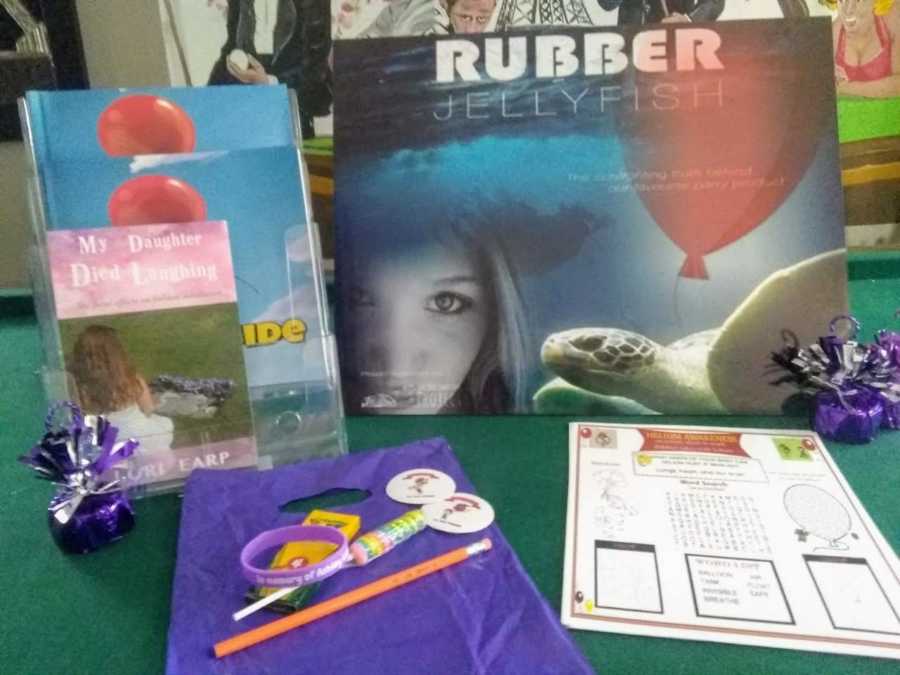 Raising awareness about Helium inhalation has given me strength and something positive to focus on in memory of my daughter Ashley. I truly believe it's important to find a way to honor and remember our loved ones in the most positive and productive ways possible. Each and everyone of our lives are important and we all have a purpose. I believe this is Ashley's purpose.
Before I go, I'd like to leave you with this. A poem written by my daughter Ashley in eighth grade.
Your Life Matters To Me:
Waking up in the morning feeling like you're worth nothing
People don't hear the voice inside you screaming out real loud
You hold it in, afraid to let it out
So you just sit back and let it tear up your world
BUT there is something you need to know about your own life
That it matters to me
Just like any other day
Life may take you down sometimes, but you'll always have me by your side to bring you back up
Wipe away your tears and tell yourself you're stronger than you think you are
Don't let those words bring you down this far
My life would never be the same without you around
I JUST WANT YOU TO SEE YOUR LIFE MATTERS TO ME
Just because you're different doesn't mean you're strange
Don't give up everything you have over the words they say
You know they're not true
Don't let it get to you 
Because YOUR LIFE MATTERS
Just like any other day, life may take you down sometimes
But you'll always have me by your side to pick you back up
Wipe away those tears and tell you you're stronger than you think you are
Don't let words bring you down this far
People can change
I just wanted you to see
IT MATTERS… LIFE MATTERS
IT MATTERS TO ME 
Thank you Ashley for this poem. I will live by this the rest of my life, because your life matters to me. Thank you from the bottom of my broken heart."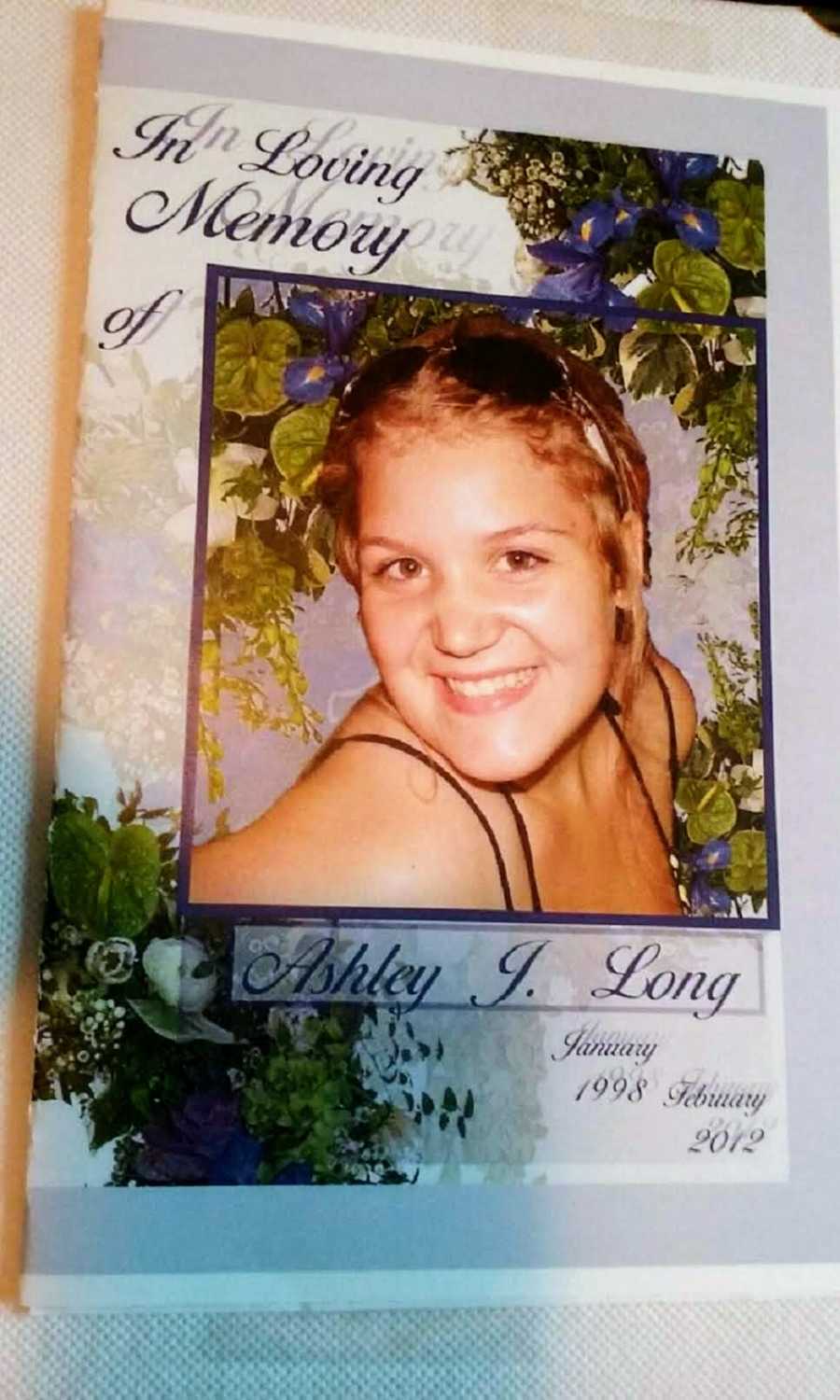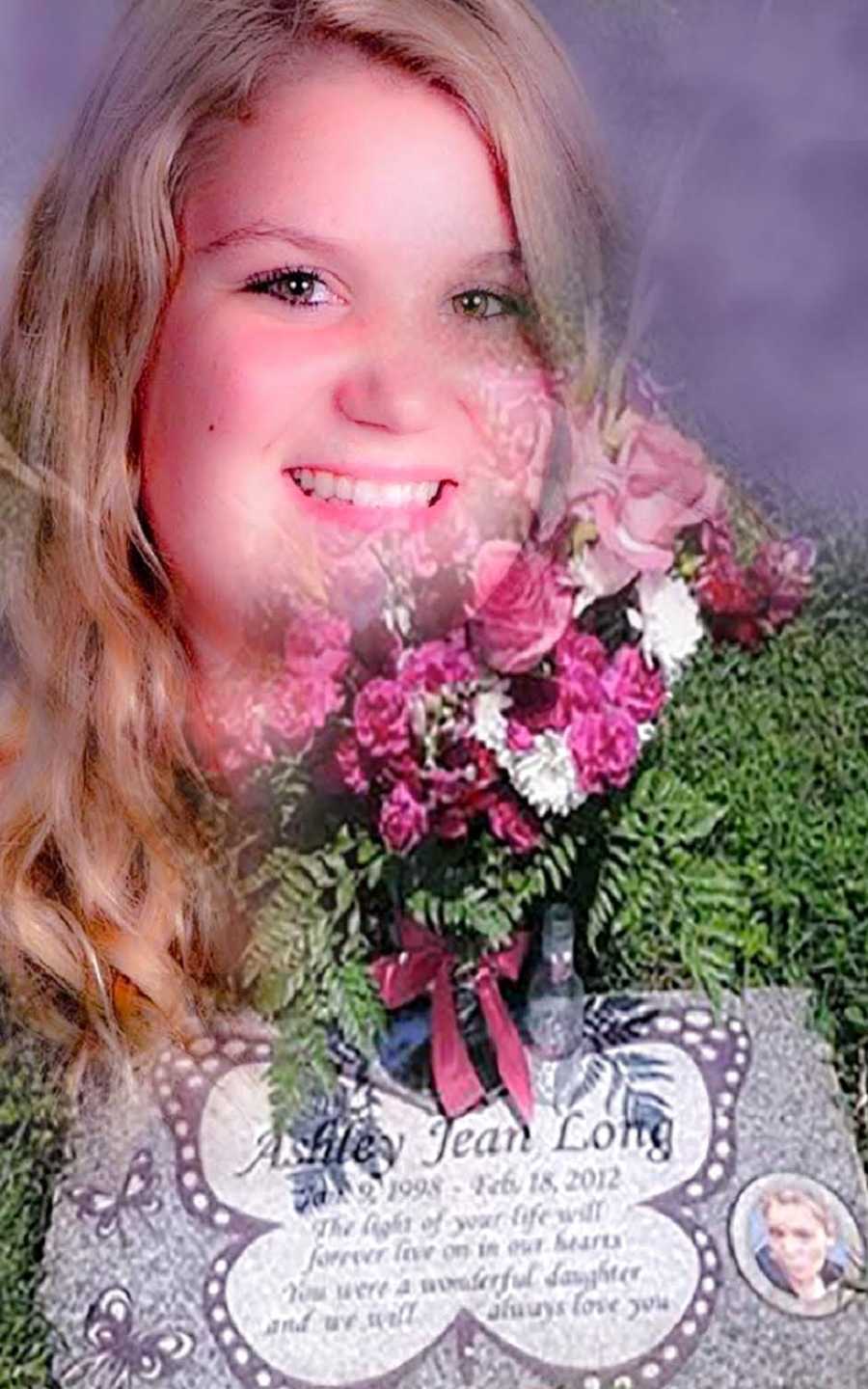 This story was submitted to Love What Matters by Lori Earp, author of My Daughter Died Laughing and The Air Inside, of Eagle Point, Oregon. You can follow her journey on Facebook. Submit your own story here and be sure to subscribe to our free email newsletter for our best stories.
Read more stories like this:
'I ran to the laundry room. Something told me to put my hands in the washing machine. I resisted. No way. Are you kidding me? Of course he is not in the washing machine.'
'I didn't think twice about giving my 3-year-old popcorn. She was happily sitting when she began to cough and choke. Soon, she was wheezing. I knew this wasn't normal. I should've trusted my gut.'
'I asked the nanny, 'What happened to his eye?' I noticed it was red. Doctors assured it was 'pink eye.': Mom urges 'throw them away' after bath toy almost blinds toddler
Do you know someone who could benefit from this? SHARE this story on Facebook with family and friends.