"Growing up, good health was not necessarily a priority in my life.  Obesity, high blood pressure, and heart disease all ran in my family.  Admittedly, I used this as a crutch to justify my own poor eating habits.  At the age of 38, I tipped the scales at 297 pounds.  Being only 5'2, this put me at risk for a multitude of serious health ailments.  As a single mom who struggled with juggling the demands of work and family life, the capacity to focus on trying to change my poor health habits for the better was not something I gave much thought to.
Then, one day in March of 2018, my daughter took a photo of me. For some strange reason, something in that photo struck a chord.  Immediately, upon looking at the photo, I felt disgusted with the person I saw looking back at me. How did I let myself get this bad?  After 38 years of choosing food over myself, I decided to make a change. I went home that very day, determined to watch what I ate and work out routinely (even doing something as simple as walking). The beginning was not easy.  I had to take it one day, one meal, at a time.  I focused on eating for health, rather than trying to fill some mental/emotional void I was feeling. Every day was a struggle.
Some days were harder than others.  On those challenging days, I remember talking to others who had mustered the strength to lose weight, and I remember them telling me, 'You've got to focus on your 'why."  As I reflected on this each time, I remember asking myself what my 'why' was exactly.  Sure, I wanted to get healthy, but this reason seemed so vague and so insignificant, at least in my mind.  I remember my intense soul-searching and becoming frustrated because there was no clarity or justification I could provide myself.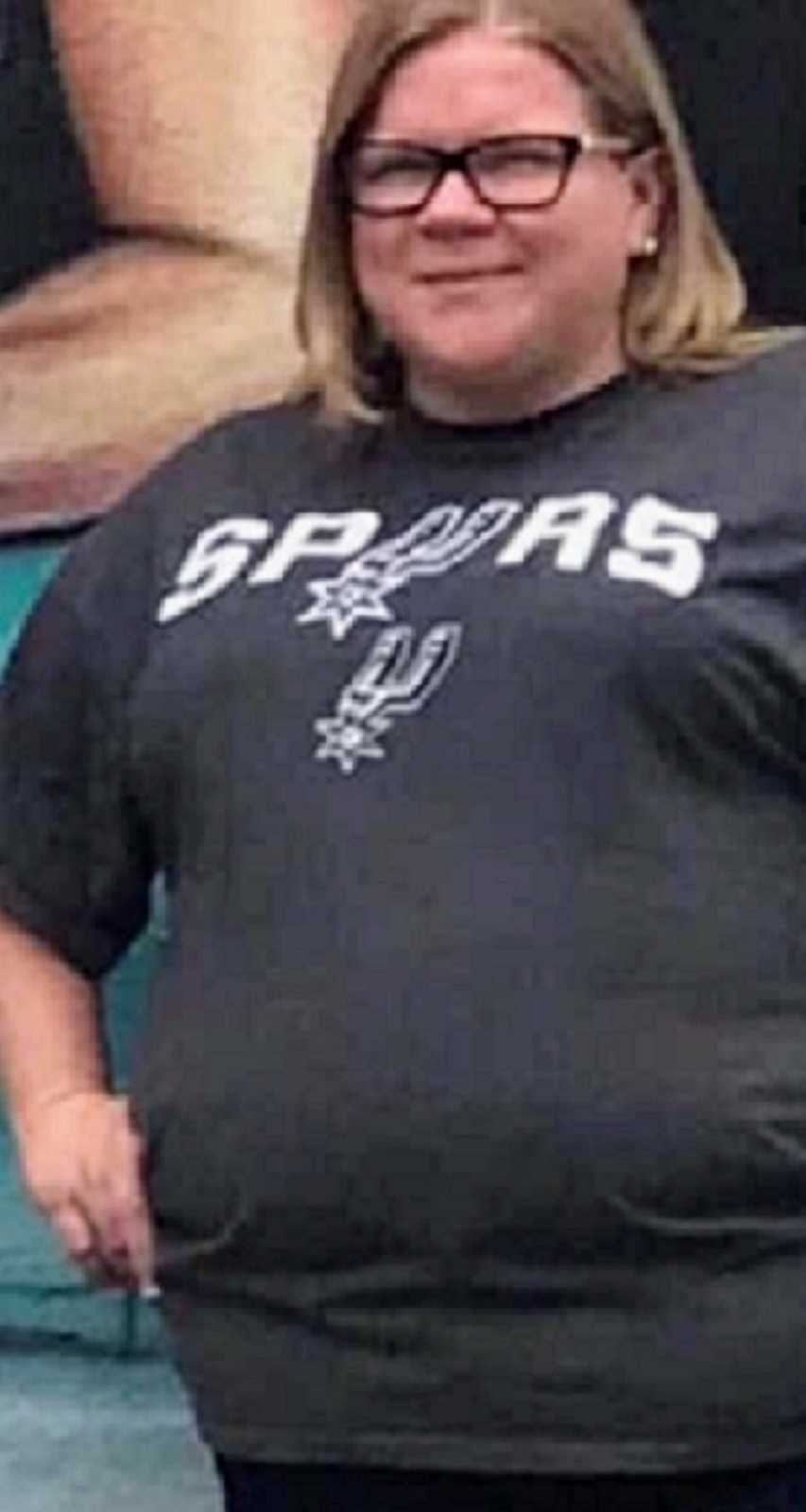 Fast forward to August 2018.  I had lost approximately 70 pounds at this point and was feeling frustrated.  Don't get me wrong, I was proud of how far I had come, but I was still tipping the scales at a rather unhealthy weight.  In addition, my unhealthy relationship with food was starting to resurface, and I was falling back into the mindset of wanting to indulge in all of the poor habits that would ultimately lead to me having severe health issues.
Just when I thought my strength was failing, I happened to scroll through Facebook one day and stumbled upon a post from a former high school classmate. It immediately caught my eye: she wasn't someone who posted frequently.  Her post was an outcry for help.  She posted a link to the Methodist Transplant Institute, which contained a brief medical questionnaire.  Her post stated she was in Stage 4 Kidney Failure and was in need of a Living Donor to save her life.  I have replayed this moment in my life many times over, and as crazy as it sounds, I remember a voice in the back of my mind telling me, 'It's you… the person who is supposed to do this is you.'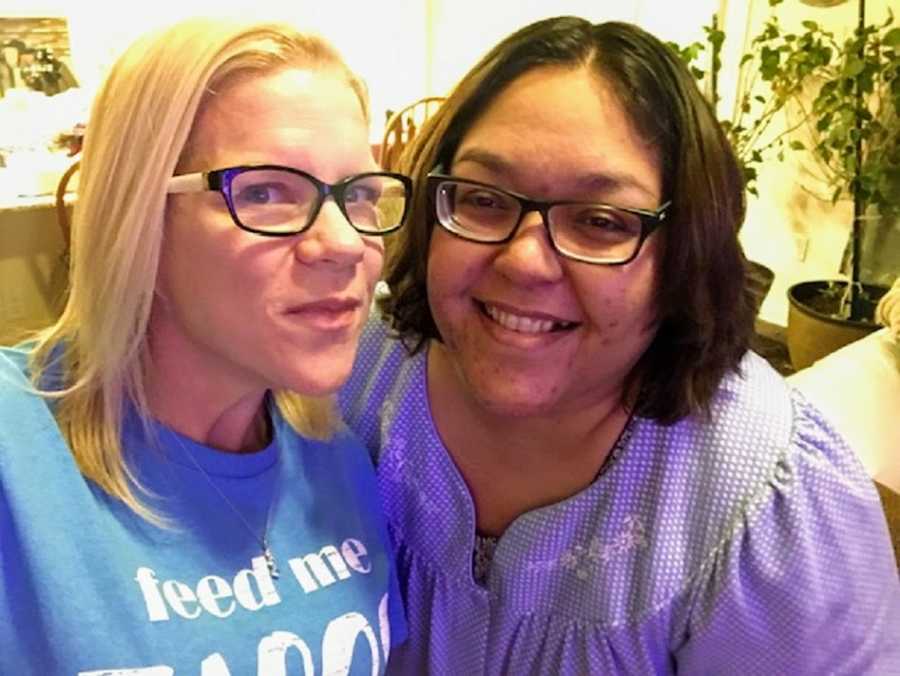 I immediately responded to her post and told her I would like to start the process and see where it leads.  I answered the brief medical questionnaire, honestly not thinking I would hear back.  I remember, immediately after I told her I would like to start the process, feeling this overwhelming responsibility to make this happen.  Sure, a voice told me this journey was meant for me, but what would happen if there were bumps in the road and maybe I was wrong?  Had I given her a false sense of hope, only to be ultimately let down if this didn't come to fruition?
Within days, the Transplant Institute reached out to me.  They requested I come in for blood match testing.  They said the timeline in regards to donation, for the most part, was contingent upon how soon the donor can get their required tests done during each part of the process.  My eagerness to make this happen drove me to jump every time I was asked to do so.  I went in for testing with a few days and anxiously awaited the results.
Two days after my blood match testing, they called.  I remember looking at the phone as it was ringing, and it was like I stopped breathing for a brief moment.  I answered the phone and received the news I knew I was meant to receive.  I was a match!  To say I was elated is an understatement.  The rest of the phone call was a blur.  All I could think about was calling my potential recipient to tell her the good news.  Calling her to share this information brought a sense of fulfillment that is indescribable.  Giving her this sense of hope was a moment you can never understand unless you have experienced it.  It was also scary.  You immediately become their light at the end of the tunnel.  You become their reason to look forward to a future and a life filled with health they wouldn't normally have.
Reaching out to become someone's potential organ donor, especially once you find you are a match, comes with a great sense of responsibility.  I was called to save her life and I needed to make sure this happened.  It sounds obscure, but so much of the process in regards to organ donation/testing is out your hands.  You are at the mercy of having just the right results to receive proper clearance.  And I can't exactly explain it, but throughout this process, I felt like I was, in fact, in control.
In talking with my potential recipient, she expressed she had begun the process of preparing for dialysis and would likely be starting by the end of the year.  She verbalized to me dialysis was not something she was wanting to.  In fact, she said she told her family she would have to be taken 'kicking and screaming' to her first session.  I immediately called the Transplant Institute and asked what could be done to get the process moving at a more rapid speed because my logic was I need to make this happen before the end of the year so she would not have to start dialysis.
After receiving the positive blood match results, the Transplant Institute had me report for my first full day of testing.  X rays, CT scans, vials and vials of blood… the testing that goes into becoming a possible donor was more extensive than I ever realized, but the end result became my focus.  After meeting with the Transplant Surgeon another roadblock was placed in my path.  The surgeon said my test results looked amazing, but my BMI was still too high to donate.  I still needed to lose more weight.  By this point, we were already in October, and I needed to make this surgery happen by December.  This was my 'why.'  This was the 'why' I had been searching for over the last couple of months since I started my weight loss.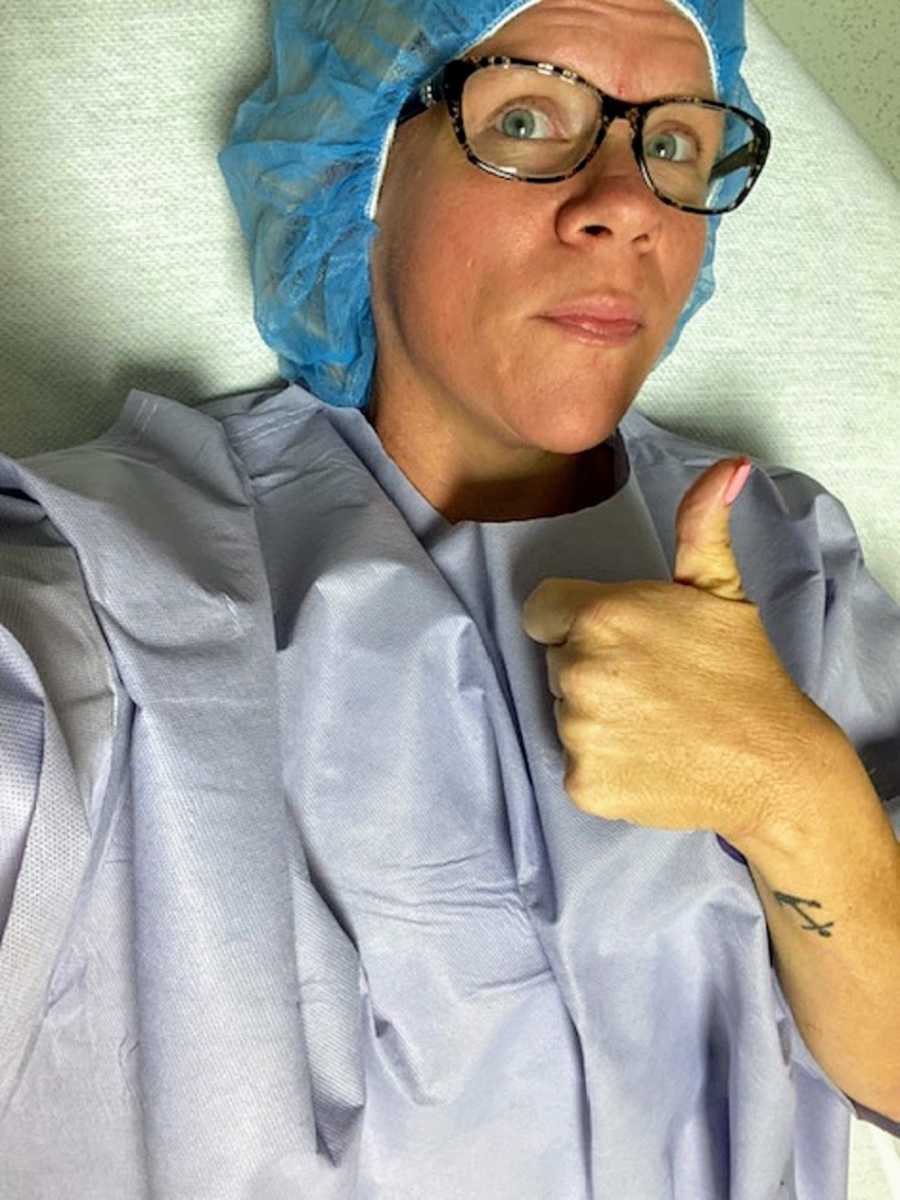 I focused on maintaining the healthy habits I had recently learned.  Every time I wanted to indulge in those things which had caused my obesity, I remembered someone else's life was now in my hands, not just my own anymore.  Every time I thought I was too tired to workout, I thought about my recipient, who didn't have the capacity to work out due to her failing kidney.  She needed me, we needed each other.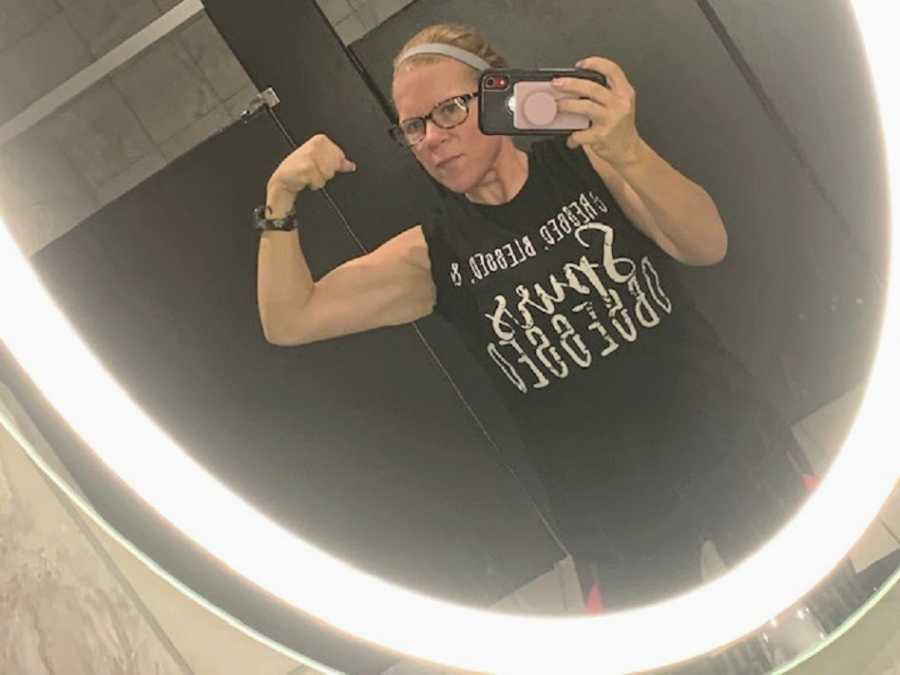 As December approached, I realized my determination had paid off.  I was now down 150 pounds in the span of 9 months, and the capacity to save someone's life had now become reality.  Surgery was scheduled, and both myself and my recipient were feeling elated.  December 27, 2018, was surgery day.  I remember people asking if I was scared, nervous, anxious, etc.  Oddly enough, I was none of these things.  I was excited, anxious, eager, and ready.  When they say organ donation is a calling, it is undoubtedly true.  Being called to do this takes away any hesitations or fears one typically experiences when undergoing a major surgery.  I was GIFTED the opportunity to save someone's life, and it was a gift like none I had ever received.  This gift of saving someone's life gave me the gift of getting my own health on track in the process.  Our lives were both forever changed for the better.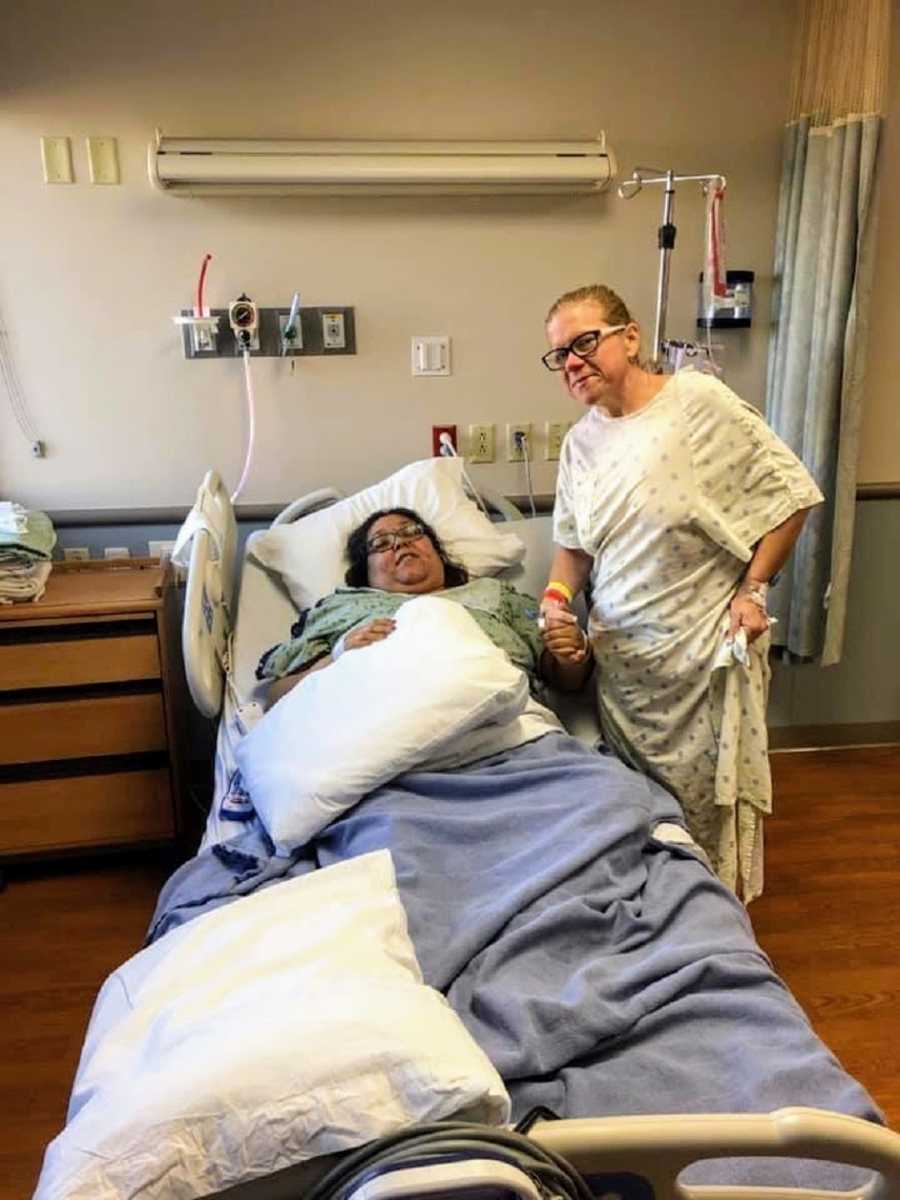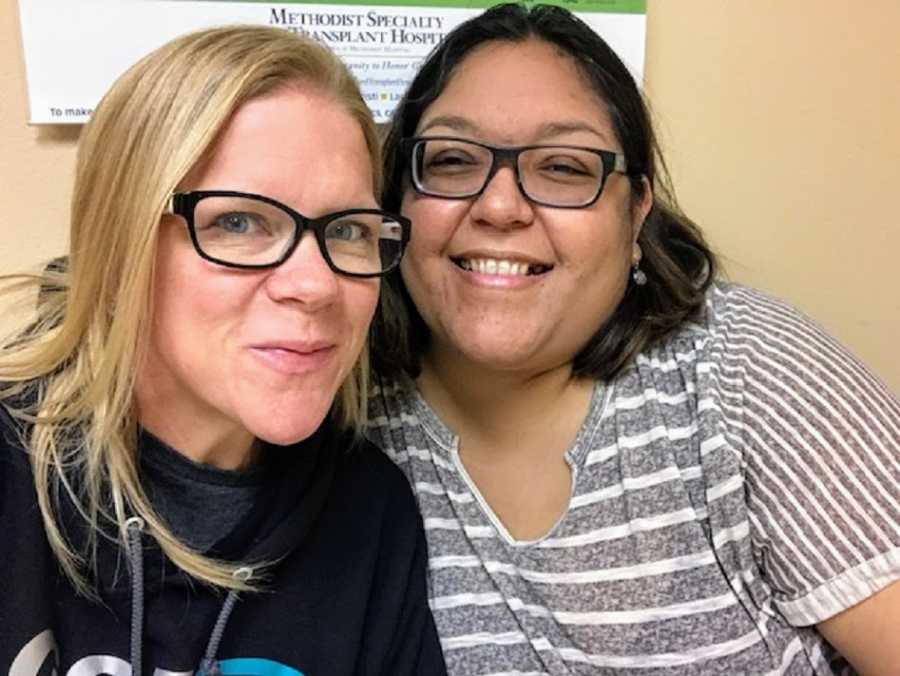 The surgery went smoothly for both of us.  Immediately after surgery, we were told my recipient could not have 'picked a better kidney.'  As soon as she received it, it started functioning perfectly and providing her a new-found health.  This was the moment I had waited for, dreamed about.  I remember throughout the testing process, people asked me how my own two kids felt about what I was doing.  I remember people asking if I was being selfish to put myself in harm's way, knowing I had two kids to take care of.  I talked to my kids throughout the entire process and was very transparent about what I was doing but more importantly, why I was doing it.
My doubts about how it would affect them were alleviated when they spoke proudly to others about the decision I made.  More times than I can count, my kids would tell me I was a hero and they were so proud of what I was doing.  I did not in any way feel like a hero, but the fact that my kids, the two people I value most in the world, saw me this way, meant a great deal to me.
Recovery for both myself and my recipient could not have gone better.  I was out of the hospital in four days and home with my kids.  I started trying to resume some sense of normality almost immediately.  I was walking, moving around, back to my healthy eating habits, and trying to maintain the lifestyle I had begun prior to surgery.  As soon as I had received the clearance to work out again, I was back it with more motivation than I ever had.  I saved someone's life, she saved mine, and I was determined to cherish every moment of good health.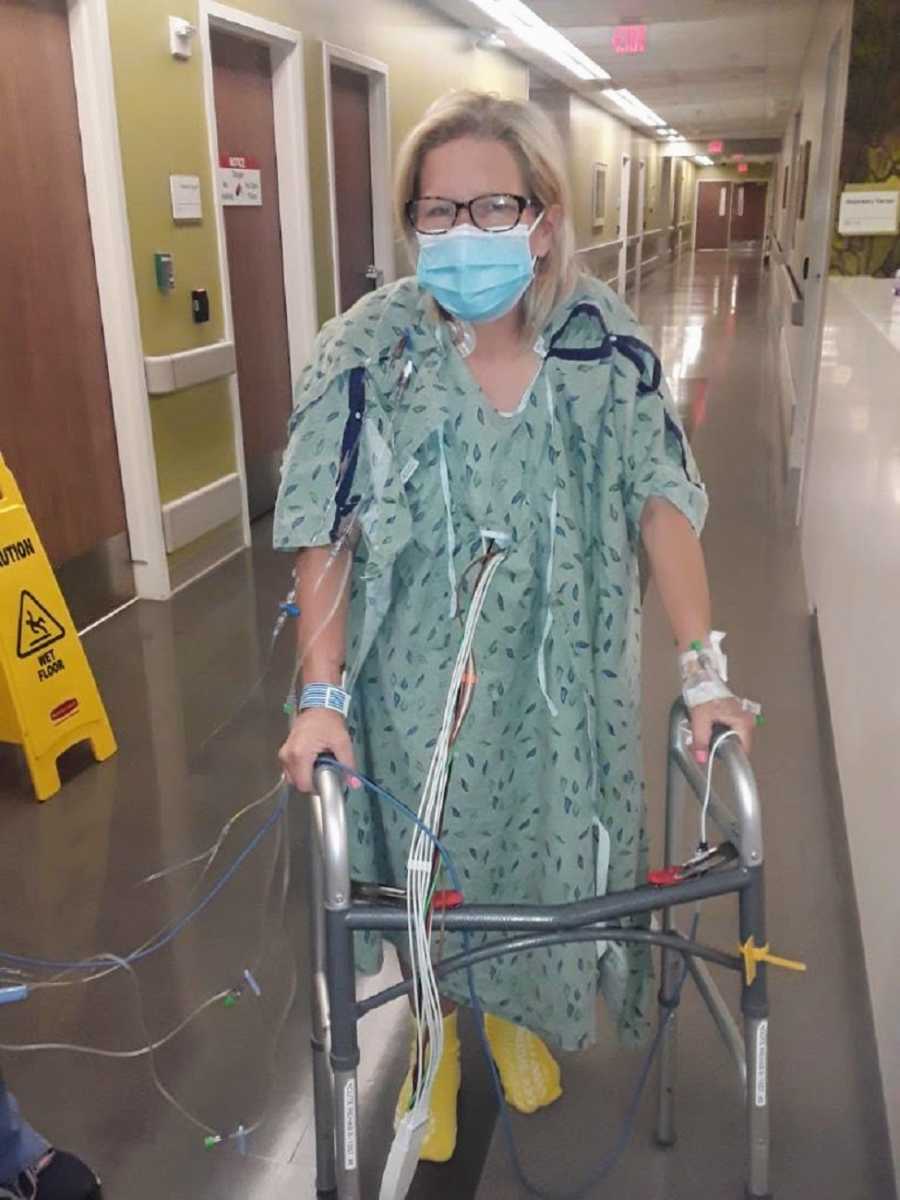 As the months after surgery passed, I was able to see first-hand how positively this impacted my recipient.  She was able to do things she hadn't been able to do in years.  Returning to work, walking to her car without getting winded — all those little things we take for granted on a daily basis.  The sense of pride in seeing what my gift allowed her to do made me think, is there more?  Is my mission complete?  That same voice from the first time was whispering in the back of my mind, and I felt like I was not done.  I got online and researched other potential donations.  I read about liver donation and all it entailed.  I remember reading that the cases of people doing double donations were rare, but I didn't realize how rare until later on in my journey.
I immediately contacted University Transplant Hospital, as they were the organization that does liver donations where I live.  I reached out about the possibility of doing a liver after kidney donation, not really thinking it was feasible.  To my surprise and excitement, they said it was something in the realm of possibility for me.  I contacted them in October, and we scheduled my extensive testing for November.
For two days, I underwent a multitude of tests, not realizing liver donation is way more involved than kidney donation.  But I was meant to do this.  I was called to do this.  My journey was not over yet.  Approximately a month after testing was complete, I received the news I had been waiting for.  I had been approved to donate part of my liver.  Because I did not know anyone in need, the Transplant Institute would find me a recipient who matched with me and could have their surgery within my necessary timeline.  Being a teacher, I needed to wait until summer so I could have adequate time to recuperate.
June 4, 2020, was liver surgery day.  It seemed like the wait took years, and I could not wait to save a life for the second time.  As a bonus, I was part of a liver exchange, and the person whose life I was saving had a family member who was giving their liver altruistically to an unrelated child somewhere.  So my donation this time was saving two lives.  This experience was so vastly different from the first in so many ways.  I did not know the recipient.  I did not know if they were male or female.  I knew nothing about their journey or what led them to this point.  In my heart, it did not matter.  All that mattered was I was put in their path to give them a second chance.  Again I had people asking if I took my own two children's needs into consideration before making this decision.  And again my children were my two biggest advocates.  I wanted them to see  it is important to have a kind and generous heart when dealing with others, even if it is not something as extensive as giving away organs.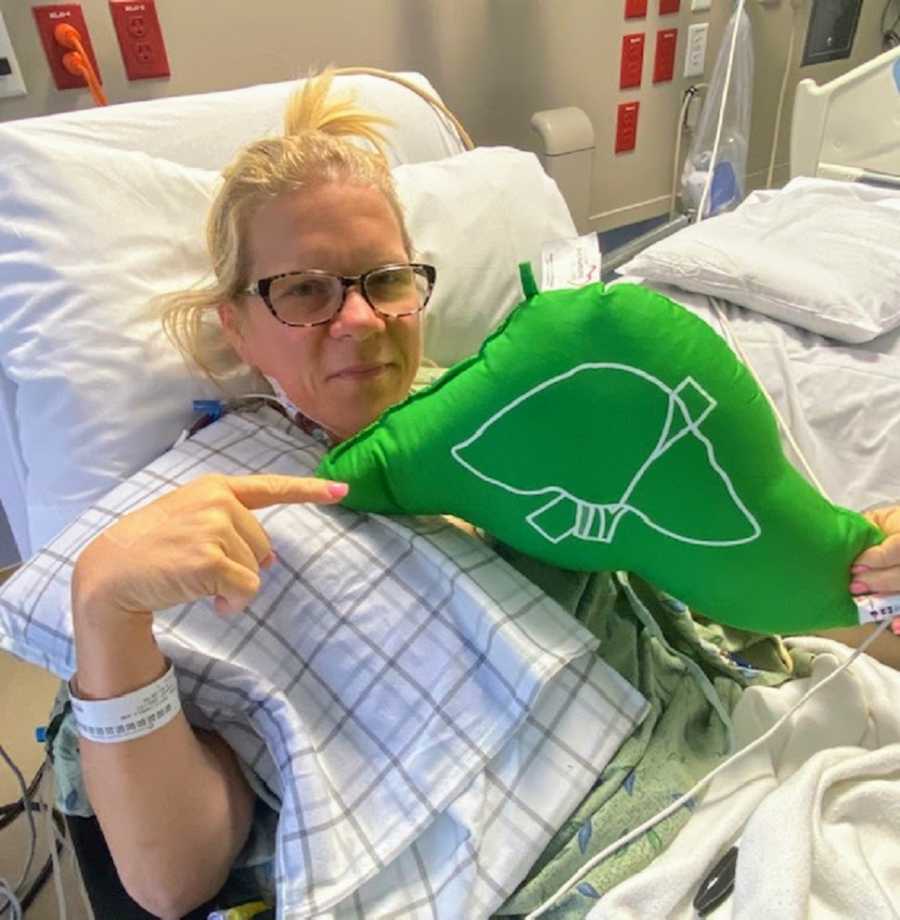 Surgery was rough this time.  I had been told and read that the liver was way harder on the body than the kidney, but knowing and reality are two completely different things.  There were days when the pain was so bad I cried for what seemed like 24 hours straight.  There were days when I was mentally drained from dealing with the pain associated with giving away 70% of my once healthy functioning liver.  I cried to friends/family and I remember them asking if I regretted the decision.
I remember people saying surely I must have regretted it because of all the discomfort I was feeling.  Without a doubt I can say, there was not even the most minute sense of doubt or remorse for my decision.  The pain I was feeling was temporary in comparison to what was likely years of pain and discomfort felt by my recipient.  I had been to battle with my own body to lose 150 pounds.  I had been to battle with my own addition to food, and come out victorious.  These few weeks of hardship were nothing.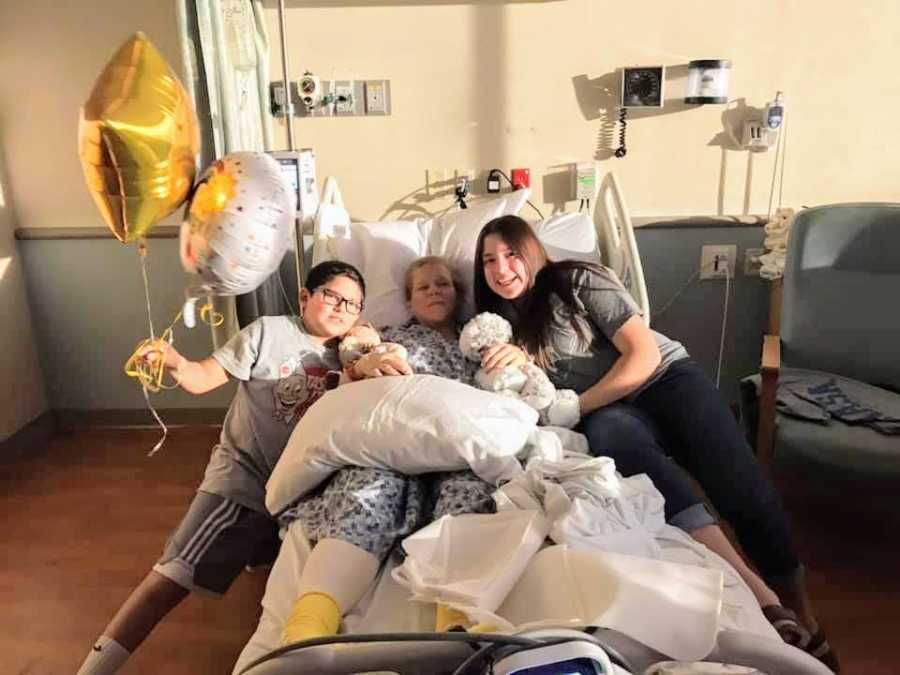 In the span of two years, I lost 150 pounds strictly through diet and exercise, donated a kidney, and donated part of my liver.  My body looks like a battlefield and is scarred and has damage that can never be repaired.  But I have saved the lives of three other people, and my own in the process, so those scars are my forever reminder that life can change for the better if we have the mindset to overcome obstacles and practice kindness, compassion, and generosity both for others and for ourselves."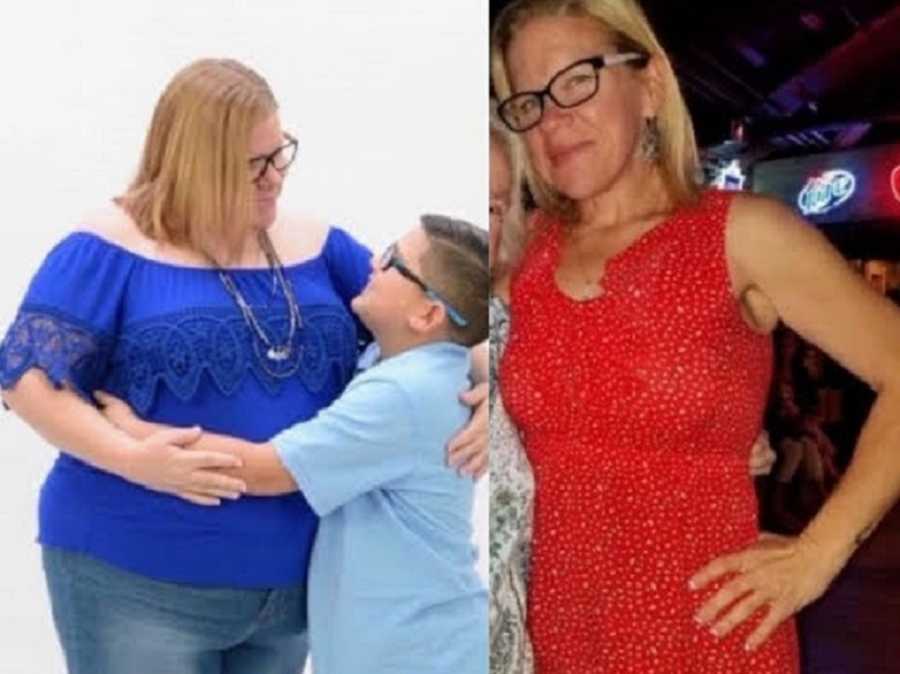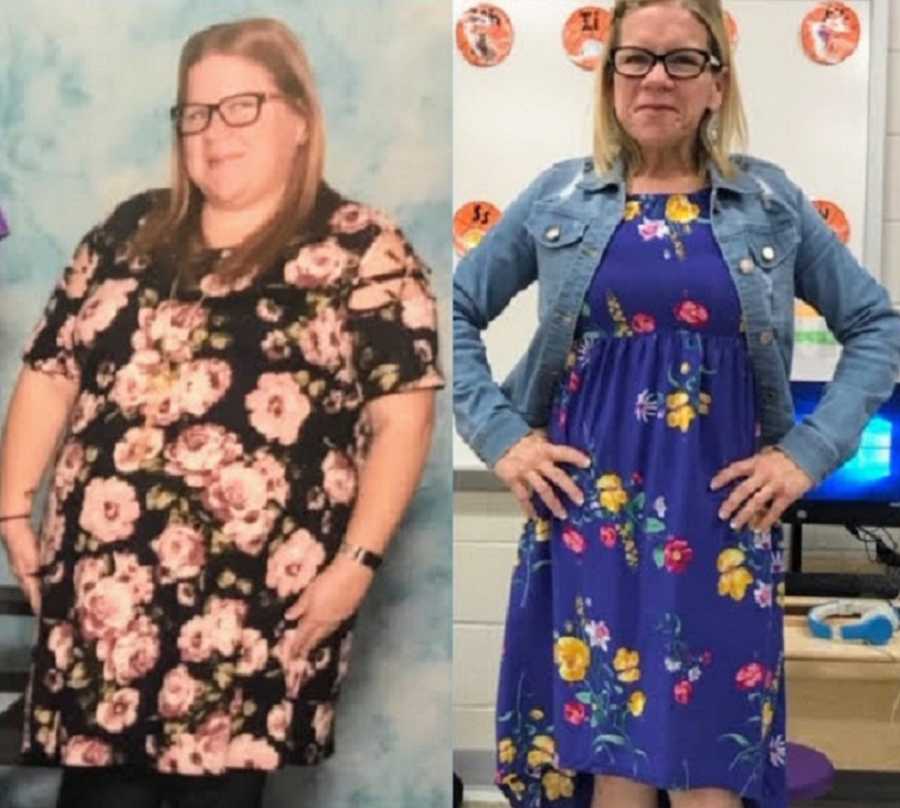 This story was submitted to Love What Matters by Pamela Davis. Be sure to subscribe to our free email newsletter for our best stories.
Read more stories like this:
'I wouldn't have taken you out if I knew how big you were.' I wanted to hide, from myself and everyone else': Young woman undergoes weight loss transformation, 'I've finally found myself'
Provide hope for someone struggling. SHARE this story on Facebook with family and friends.