"'You can't do this,' he said to me. 'You're 27-years-old, only a year younger than me, and we have our entire lives ahead of us.'
But I wasn't like him. He was a prestigious lawyer, while I was a beaten, broken, and utterly lost human being. I didn't say anything as I tried to choke back the tears, and eventually he said 'let me help you,' breaking the silence, and branding the words onto my heart.
Abused, raped, cheated on by my husband of eight years, I'd long since given up the idea of having any type of future. I'd lost all of that at the altar, eight years earlier.
I was young when I met my husband. Much younger than I should have been, given his older age. But naivety wasn't the only thing working against me when he came into my life. Desperate to get out of an unstable home life, his steady job, quiet apartment, and vows of unconditional love lured me in; giving him just enough leverage to persuade me into believing he could give me everything I'd ever wanted.
But everything I ever wanted was quickly replaced by abuse I couldn't believe I was living through. And after eight years of trying to undo what I had done, my husband punched our infant son in the face, quit his job, abandoned his car, shut off his phone, drained our bank account and became untraceable.
Overnight I went from being a stay-at-home domestic violence victim, to a single mom, living under the poverty line, feeding my kids from the food pantry. I was unable to get divorced from a man I couldn't find, and too weary to know where to start.
'You can't help me,' I told Mike Biederstadt, the attorney on the phone. 'No one has ever been able to help me. I can't even help myself. I'm not you, and people like me, never get what people like you have.'
'What do you think I have?' Mike asked me, genuinely perplexed. And as tears rolled down my cheeks and splashed upon my bare feet, I whispered, 'Hope.'
Hope, to me, was unfathomable. It left when the police refused to charge my husband with rape because we were married, and when the shelter turned me away because they were full. Hope was gone when I asked my parents to help me, and was instead urged to fix my marriage. Years of begging, pleading, and desperately trying to fix a situation that I couldn't get out of, in the end had left my baby injured, my husband missing, and my world destroyed.
Hope had no place in my life.
Mike, on the other end of the line, paused. A long pause, that let me know he was thinking about what I'd just said. Eventually I heard him say the words, 'I'm going to get you out of this. Please trust me, even though you don't have any reason to do so, I will get you out of this.'
I don't know why I believed him, but I showed up to his office the very next week. Sitting there, the fact that he was only a year older than I, was what struck me the most. He, with a law degree and well respected career, and me, a young woman with nothing but children to show for her time on this earth. Separated physically by the desk that was between us, and a lifetime of walking down different paths.
'I never knew that it was this difficult for women to leave,' he said to me. 'I always just assumed there was more help than this. You always hear people saying women should just leave if they are being abused, and I guess it never occurred to me maybe they can't. And I don't want that for you, because you and your children deserve better.'
Bursting into tears, I'm sure he thought he had upset me. He knew I'd been holding back details of the abuse I was too ashamed to share, and the fact that I was sitting in his office at all, was almost more than I could bear. Yet for the first time in as long as I could remember, I wasn't crying because I was hurting, I was crying because I knew that someone wanted for me, more than I dared hope for, myself.
My life has never been the same since.
Five months later I was divorced, and one year later, Mike and I founded 'Rise From The Ashes,' a nonprofit that provides free legal representation to women leaving domestic violence relationships. Mike and I have been invited to speak in front of multiple organizations to share how our society can better the legal system for domestic violence victims.
But the most memorable day of my journey came just two years ago, when Mike pronounced me, my children, and my new husband, 'a family,' as the officiant of my wedding; making good on his own vow to ensure that we got everything he thought we deserved.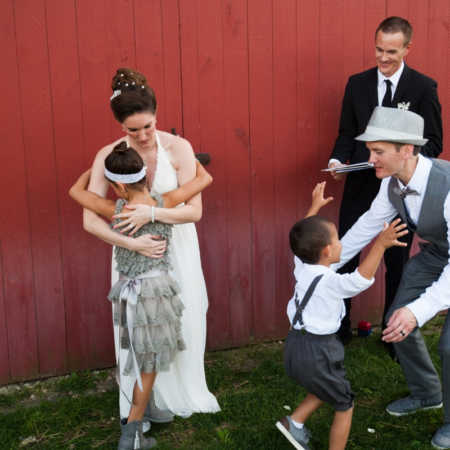 As my children leapt into the arms of their daddy, I saw Mike wipe a tear from his eye, and smile at all that I had become, since the day he took a chance on me.
It's been six years since my now ex-husband walked out our front door and never returned. I'm happily re-married, raising two wonderful children, and a new baby we welcomed ten months ago. Yet although the trauma of my past has at times, been almost more than I can comprehend, I wouldn't change it for anything.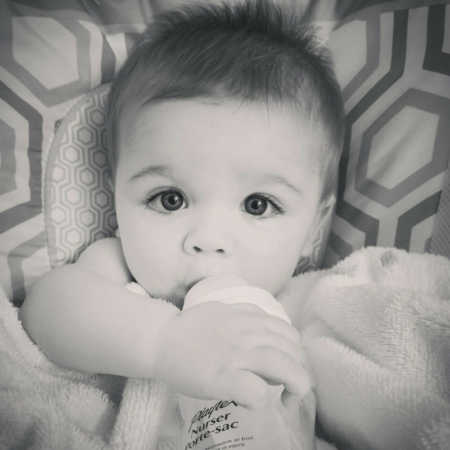 I'm happy now, and my future feels nothing but bright. I get to wake up each day and help other women who are standing in a place where darkness is all they see, and point out to them, the sun.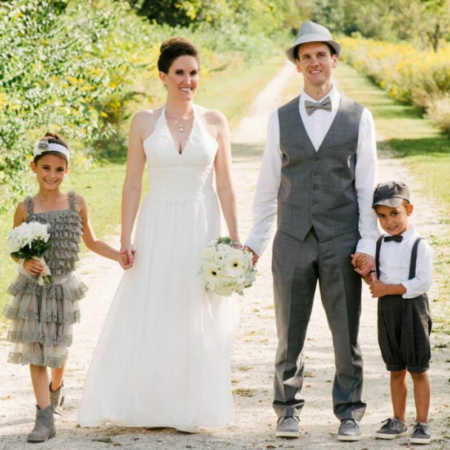 But I only get to do that, because someone took the time, to point it out to me first.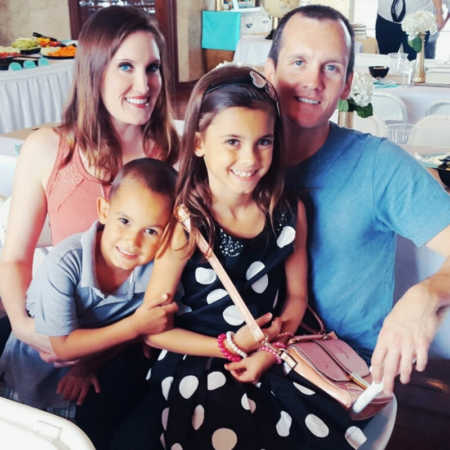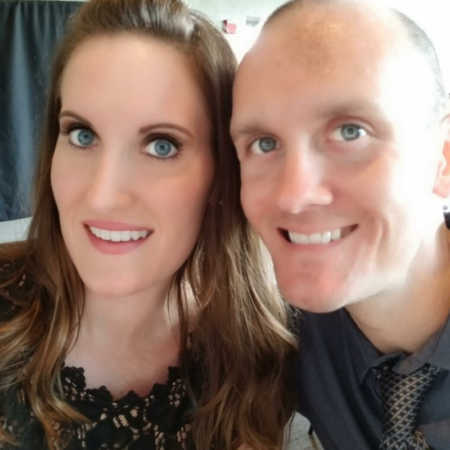 This is an exclusive story to Love What Matters. For permission to use, email Exclusive@LoveWhatMatters.com.
This story was submitted to Love What Matters by Eden Strong. Get help with domestic violence. Submit your story here. For our best stories, subscribe to our free email newsletter.
Read more stories from courageous women leaving domestic abuse
'He came back into the house with a loaded gun. He demanded I open my mouth. He smirked and said 'I won't regret this.'
'I ran 2 miles, barefoot, to the police station, with my husband chasing me. It was 28 degrees outside. I ran those two miles for my life.'
SHARE this story on Facebook or Twitter to help support and empower women experiencing abuse.