There's a subreddit for just about any interest, so it's not surprising that there's one dedicated to pictures of teeny-tiny kittens!
The r/IllegallySmolCats forum is devoted to felines who are so diminutive "it should be illegal." Each picture is cuter than the last, featuring little fluff balls of all colors and breeds whose only crime is being way too cute for their own good. If being "smol" is illegal, these kitties are hardened criminals!
1. This little fellow is the size of two Chick-fil-A sauce packets, and just as sweet.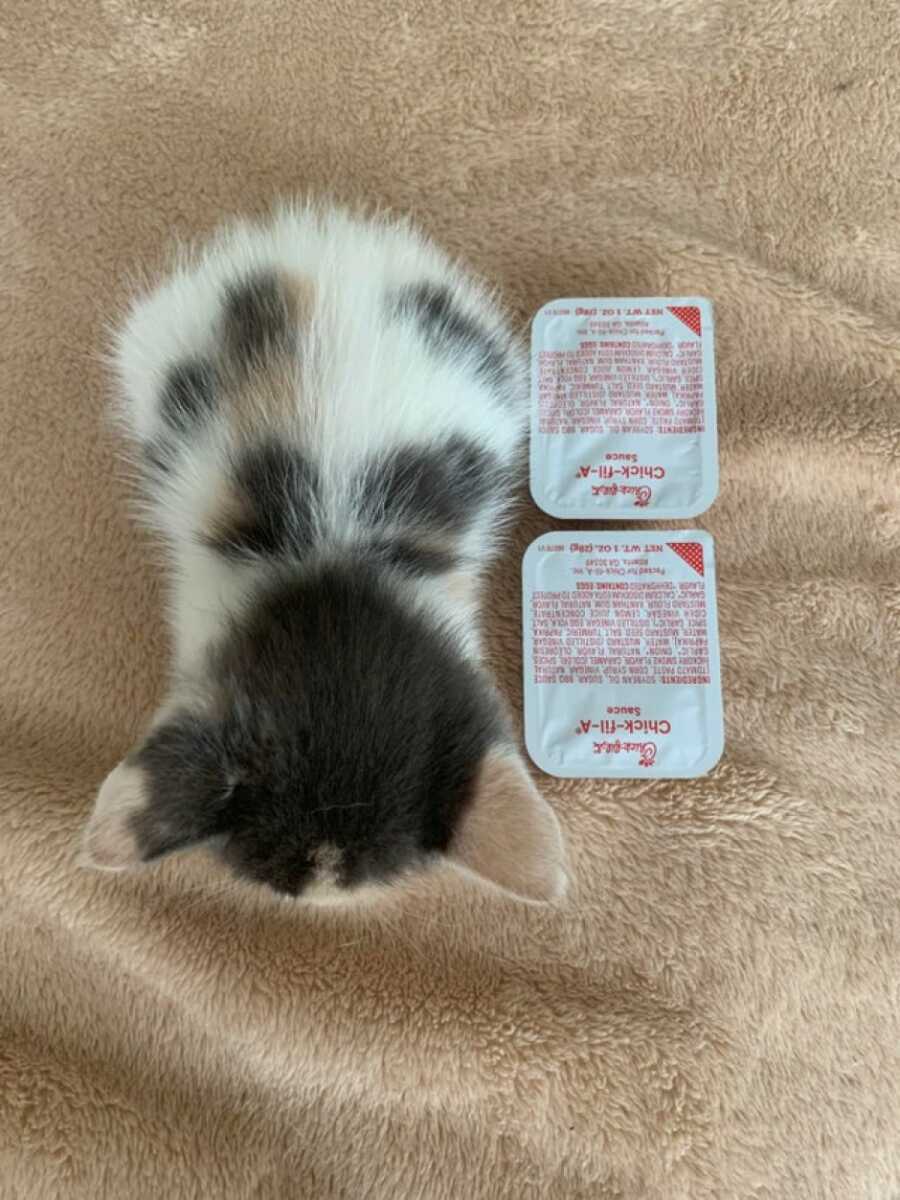 2. She looks pretty happy and content considering she's totally guilty of being illegally smol!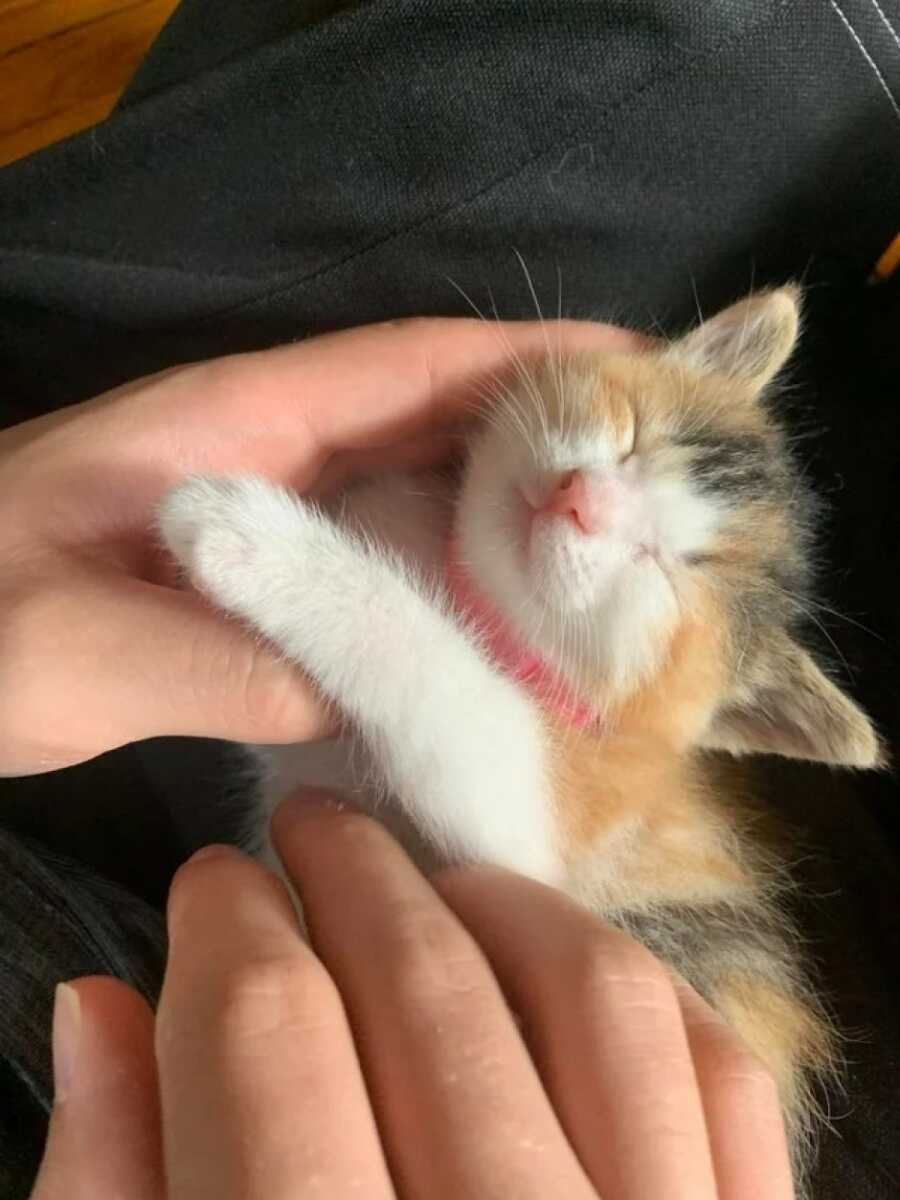 3. This little one is so tiny he can take a nap inside a fallen leaf.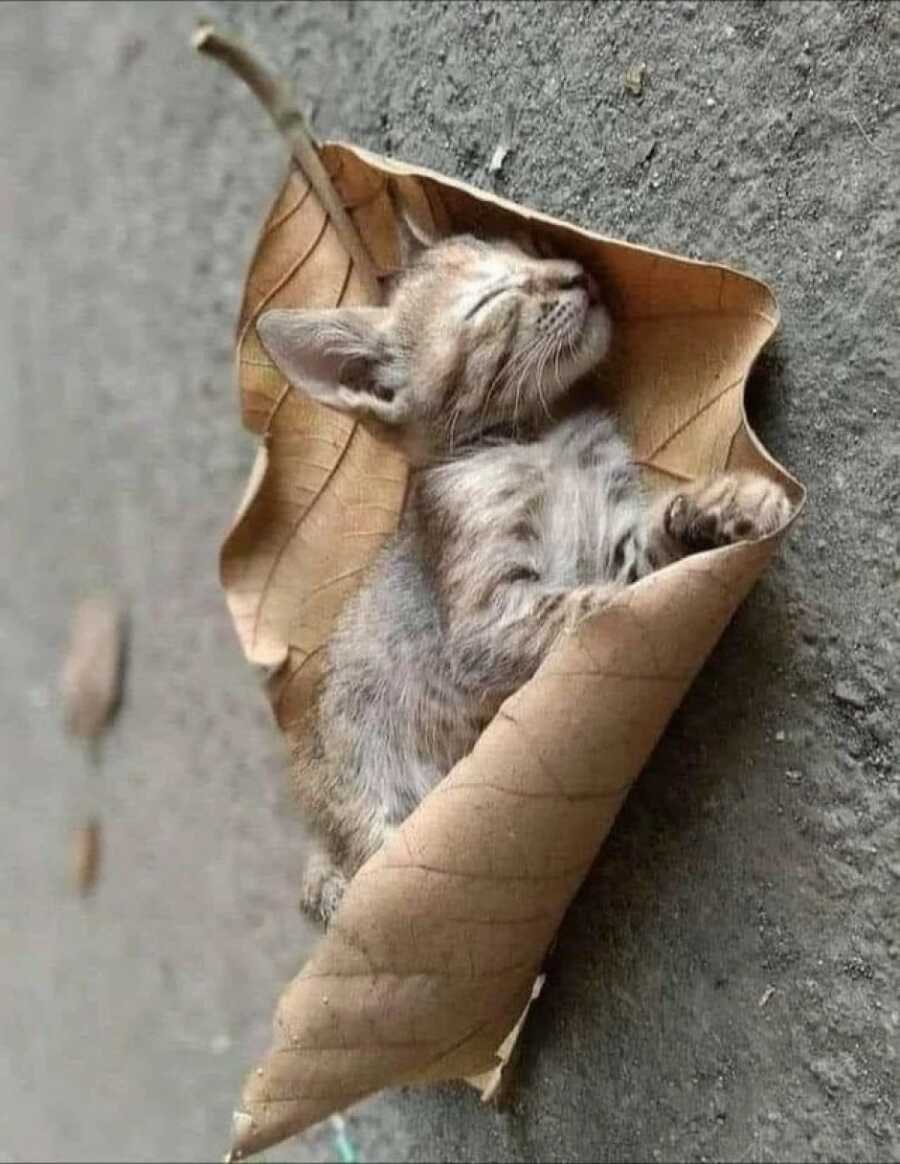 4. Did someone order a four-pack of cuteness?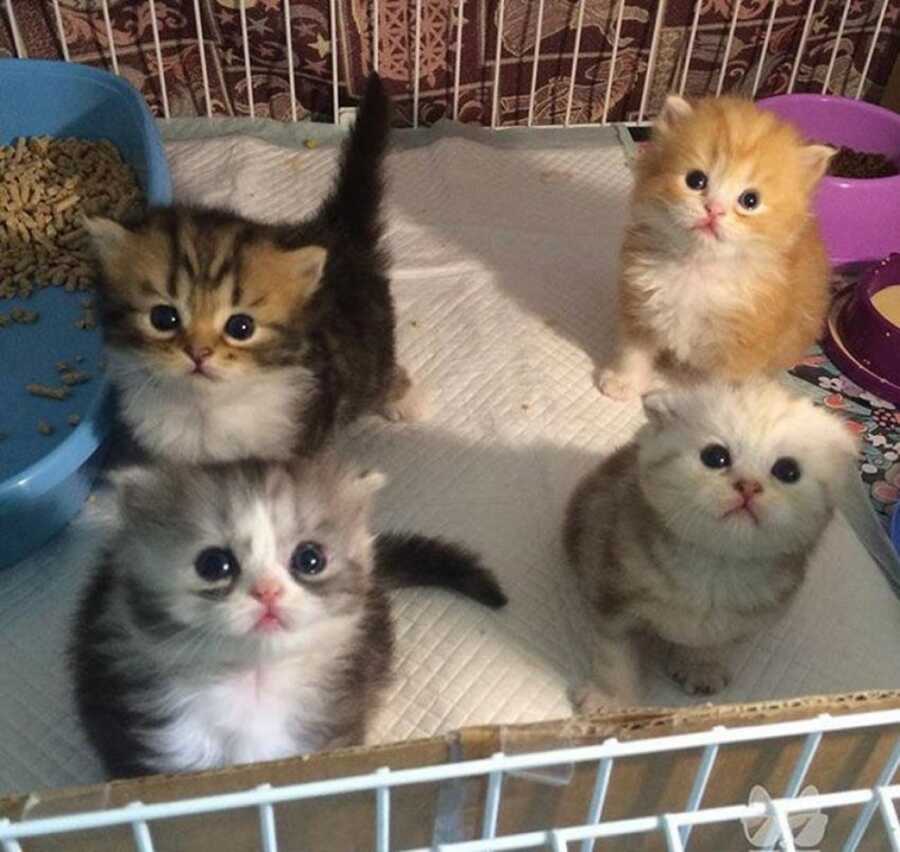 5. "Gus was the first of his litter to come out from under the porch (and scream at me to leave)."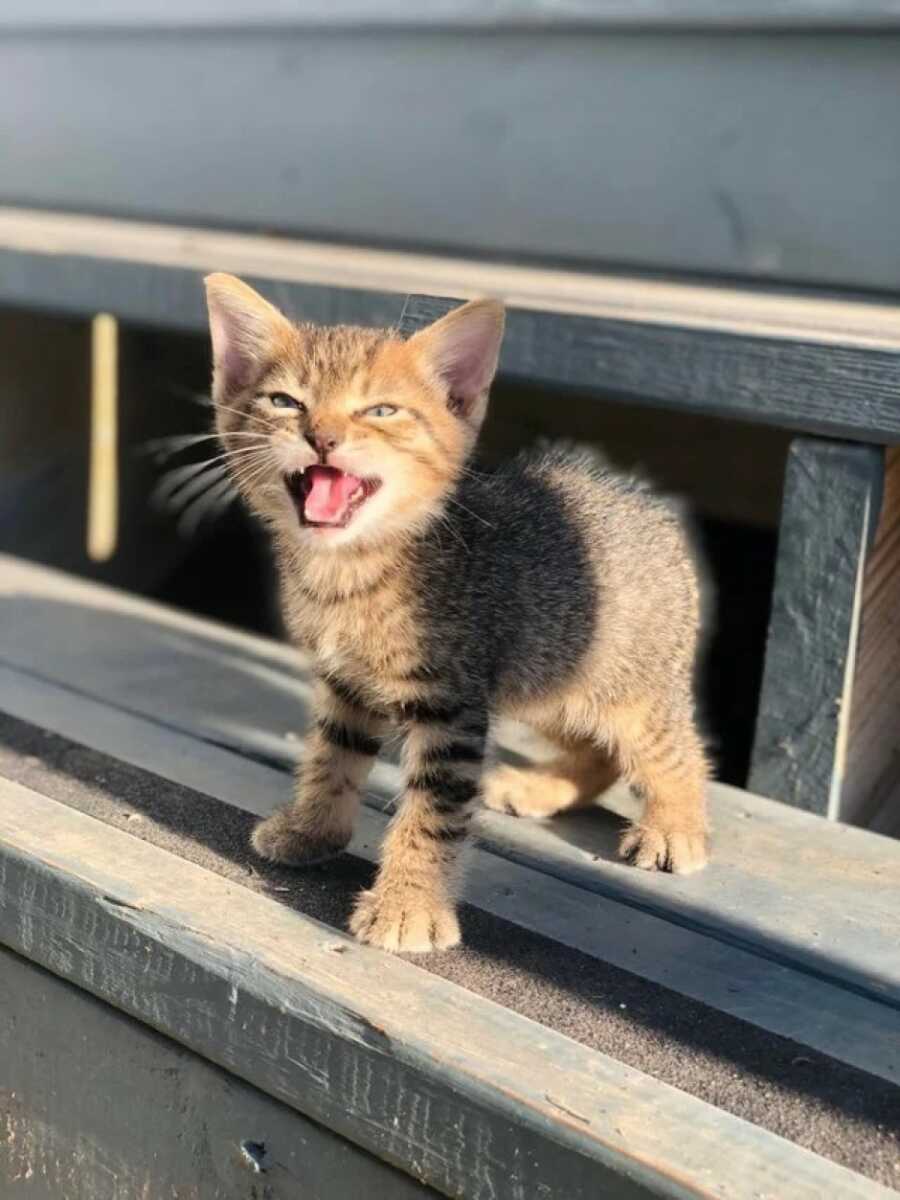 6. Someone found this abandoned baby while at work. Don't worry, he found a home!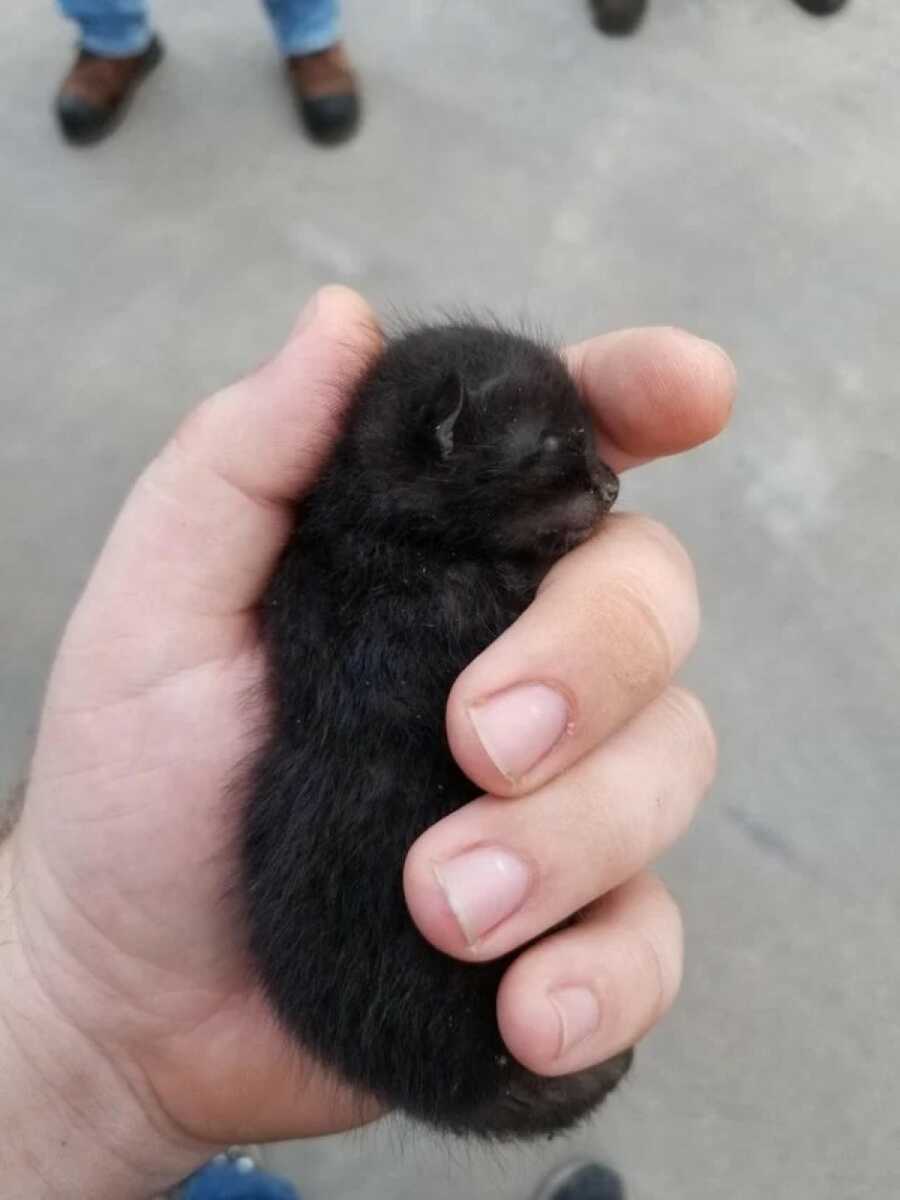 7. His name is Doodle Bug and he is illegally smol.
8. "Is it dinner time yet?"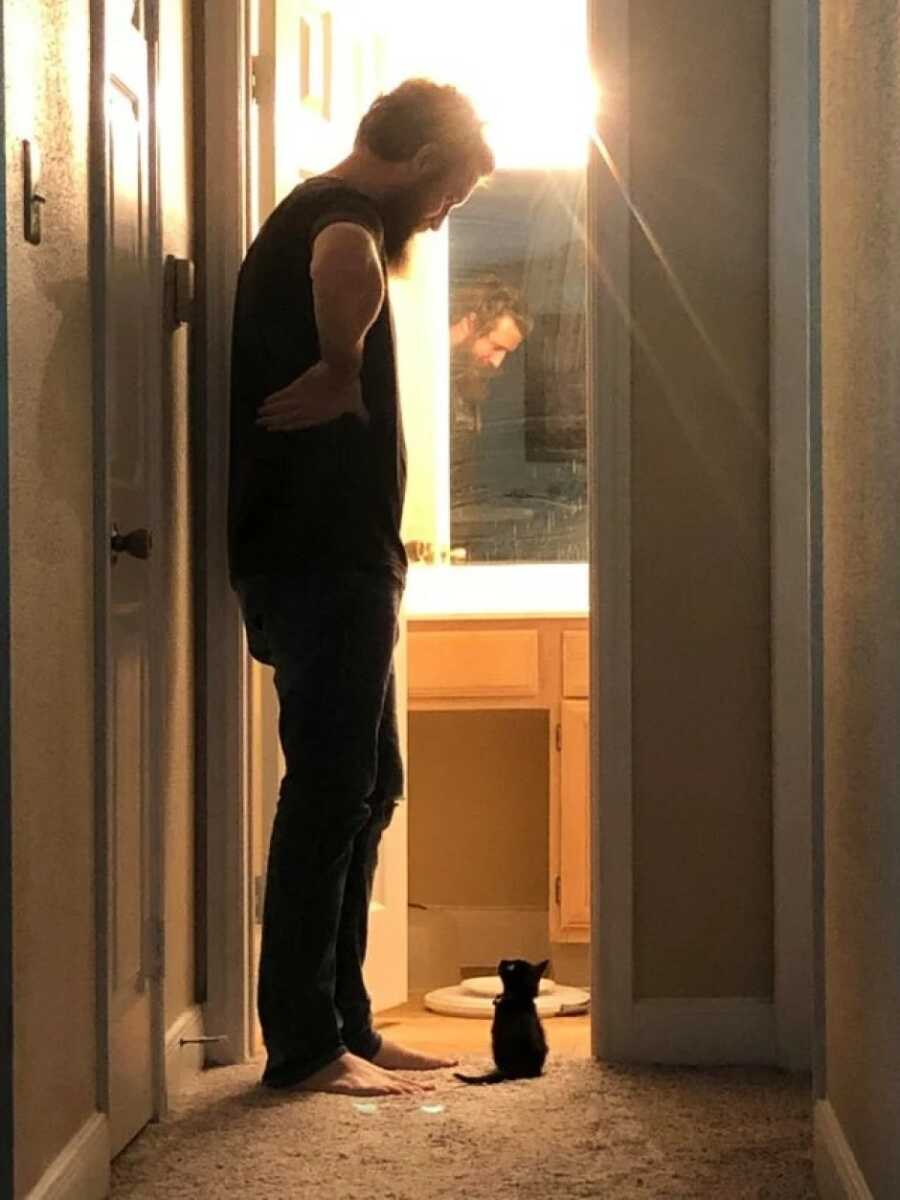 9. "This is George. He's a survivor of fleas, receiver of cuddles, and was abandoned by his mother. He's about 6 weeks old now and pretty happy to live with me instead."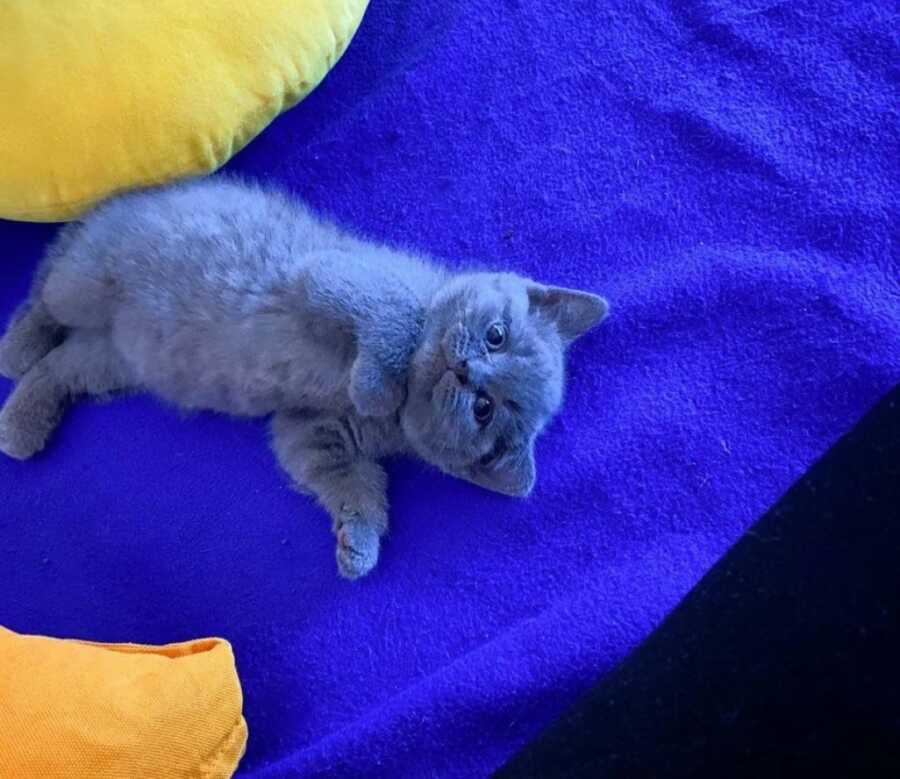 10. So tiny he can take a nap inside a face mask.

11. "The alarm didn't work and he overslept. Boss won't like this."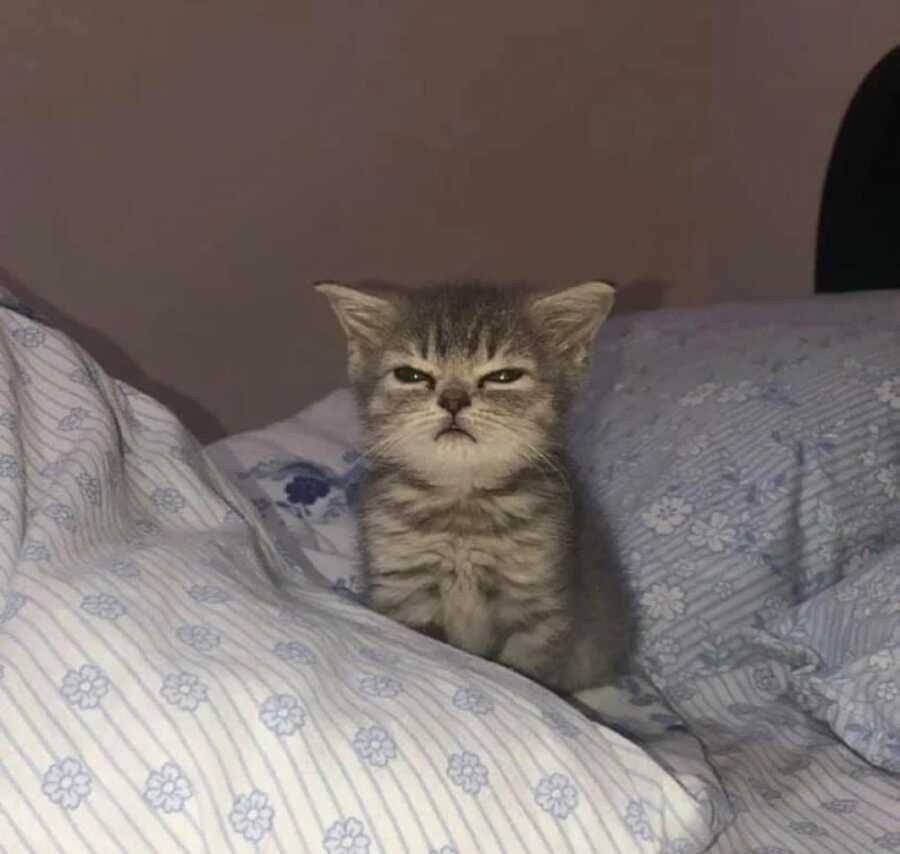 12. The only name that fit him was "Smol Boi," so they went with it.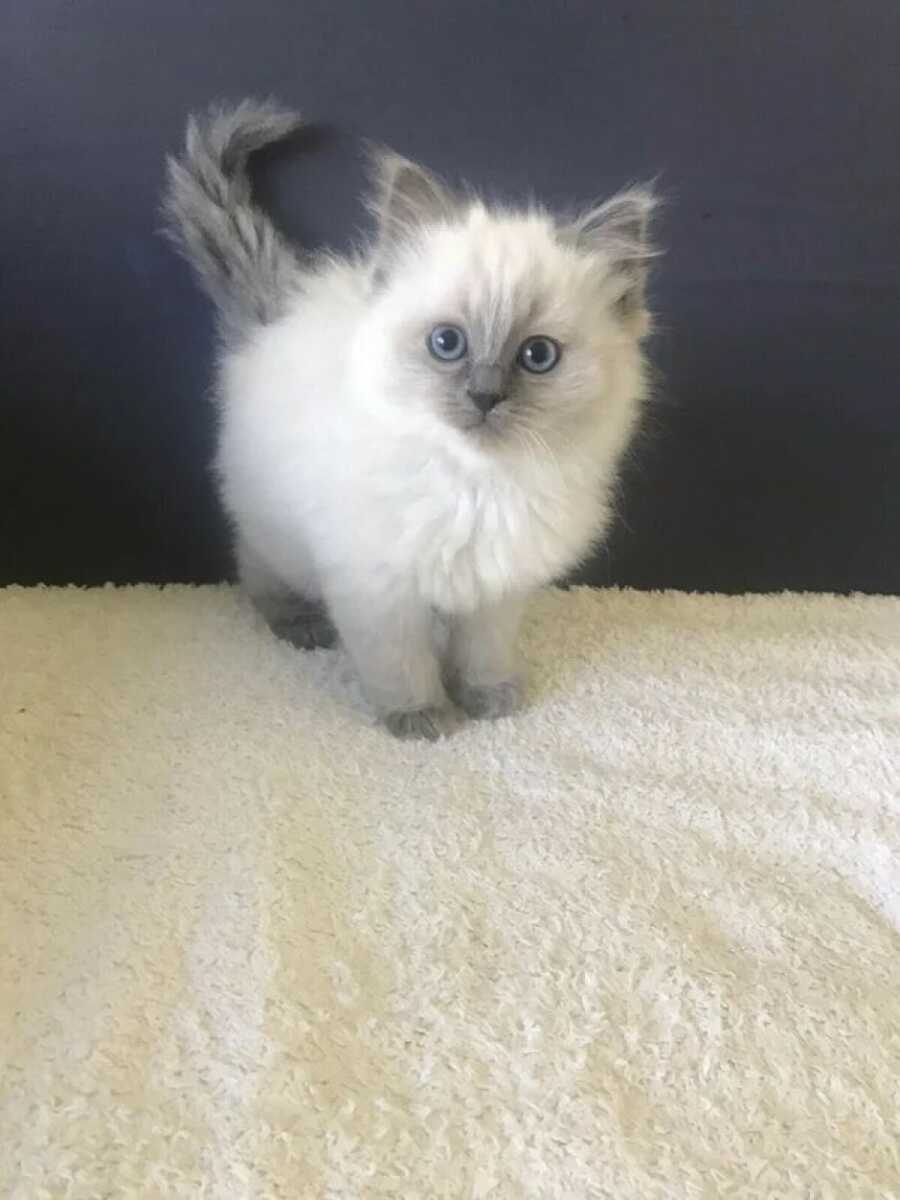 13. "Heard meowing under our porch a week ago. Now, this is how we spend our mornings."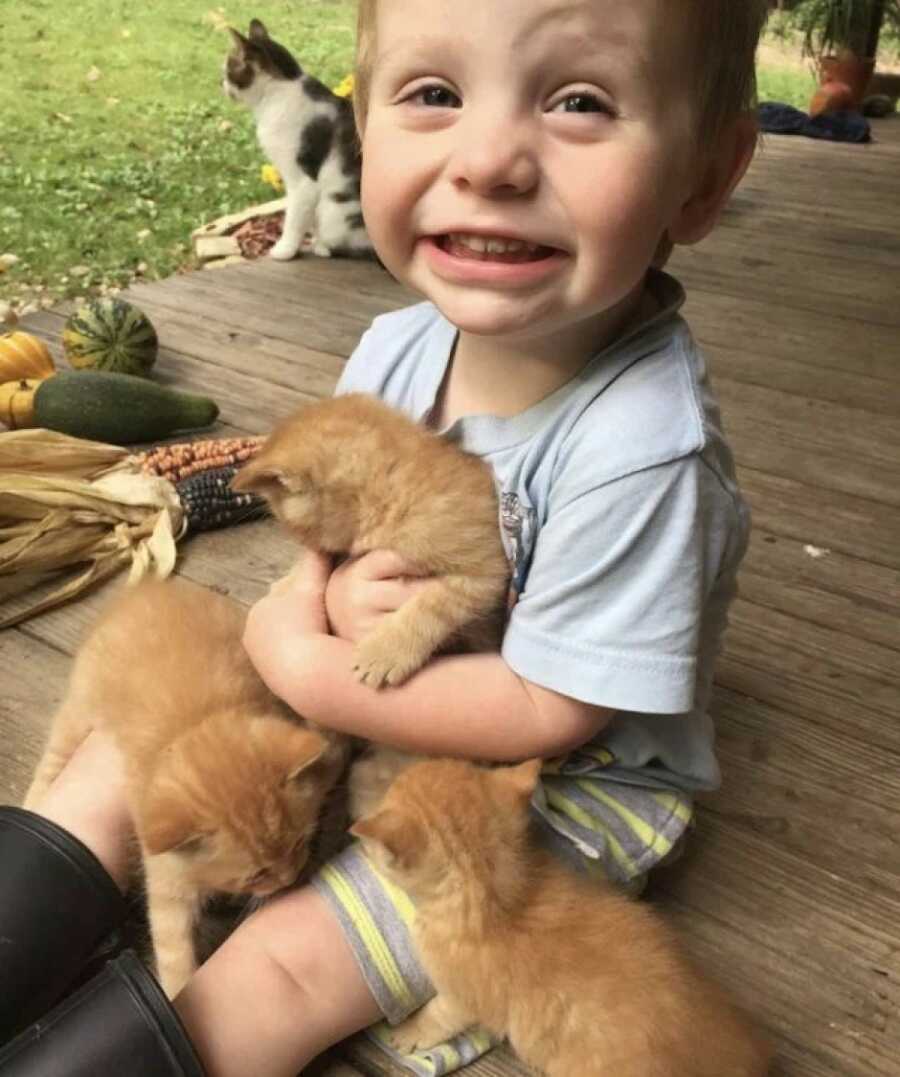 14. Don't let him fool you — he's a menace.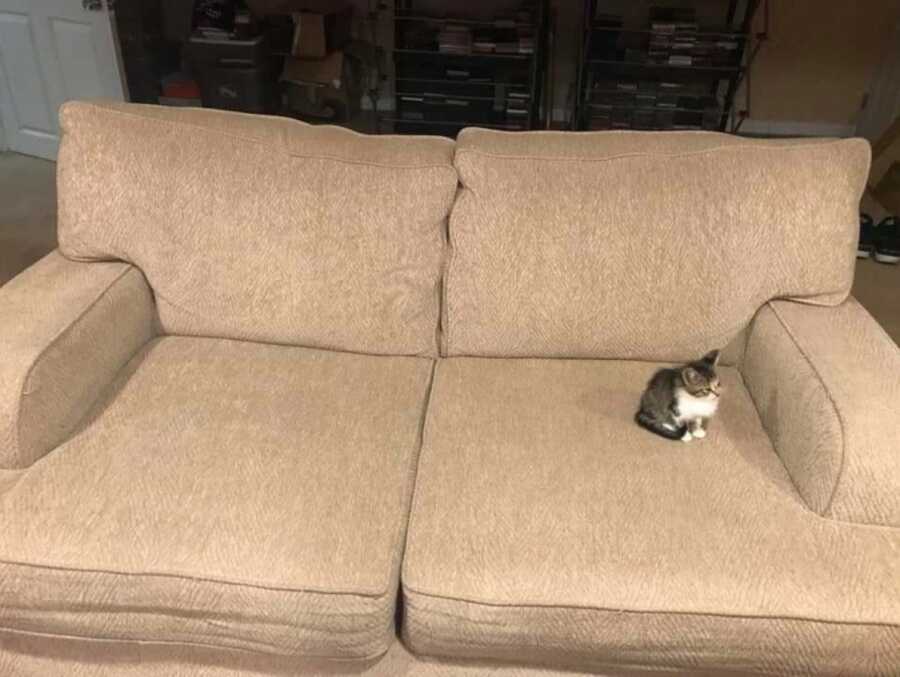 15. Just sitting there, being adorable. As one does.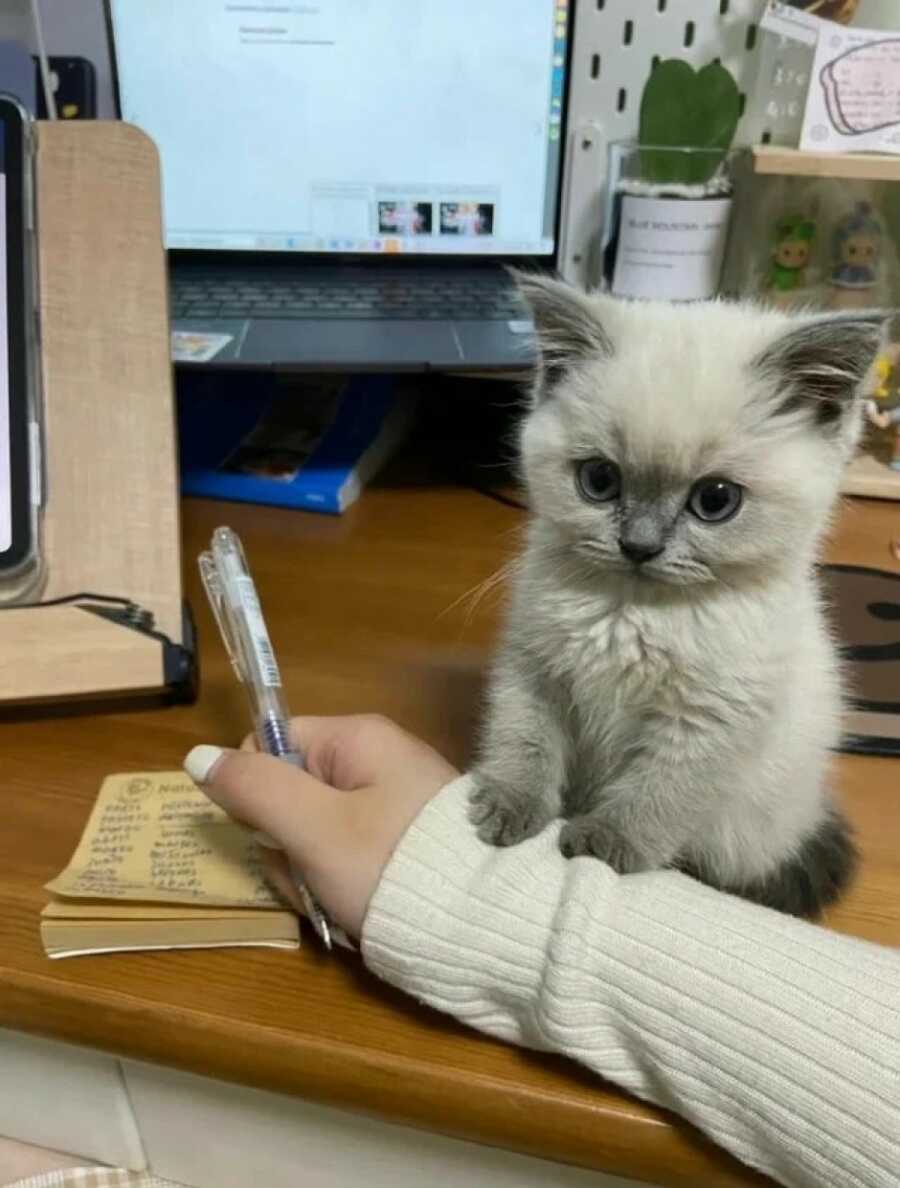 That's it! All of these cats are under arrest for being too smol and sweet for their own good. Their punishment: extra snuggles and treats!
This story originally appeared on InspireMore. Submit your own story  to Love What Matters here, and be sure to subscribe to our free email newsletter for our best stories, and YouTube for our best videos.
Read more stories here:
'A living plush toy.': Dog with adorably unique Mickey Mouse ears is stealing hearts
15 Photos That Purrfectly Capture The Hilarious Nature Of Cats
Golden Retriever Is So Gentle With Baby Bunnies That They Adopt Him As Their Mama
'Every life matters, no matter how big or small.': Teeny turtle with exposed heart defies the odds
Help us spread smiles. SHARE this beautiful story on Facebook with your friends and family.