"I looked down at my knee and it was deformed. I couldn't move my toes. I couldn't move anything without excruciating pain through my entire leg. I was screaming, freaked out at the sight! All the other girls were told to leave to the other gym and 911 was called.
My entire life, from the time I was in elementary school to the summer of 2019, I had issues with BOTH kneecaps subluxing (partial dislocation). This is very common in girls and is something which is reoccurring when not fixed properly. When this happens and you are new to it, you fall down in the most terrible pain. Normally when a subluxation happens, you can sit and let the pain go away and then go about your day with a limp, some swelling, and a bit of anger.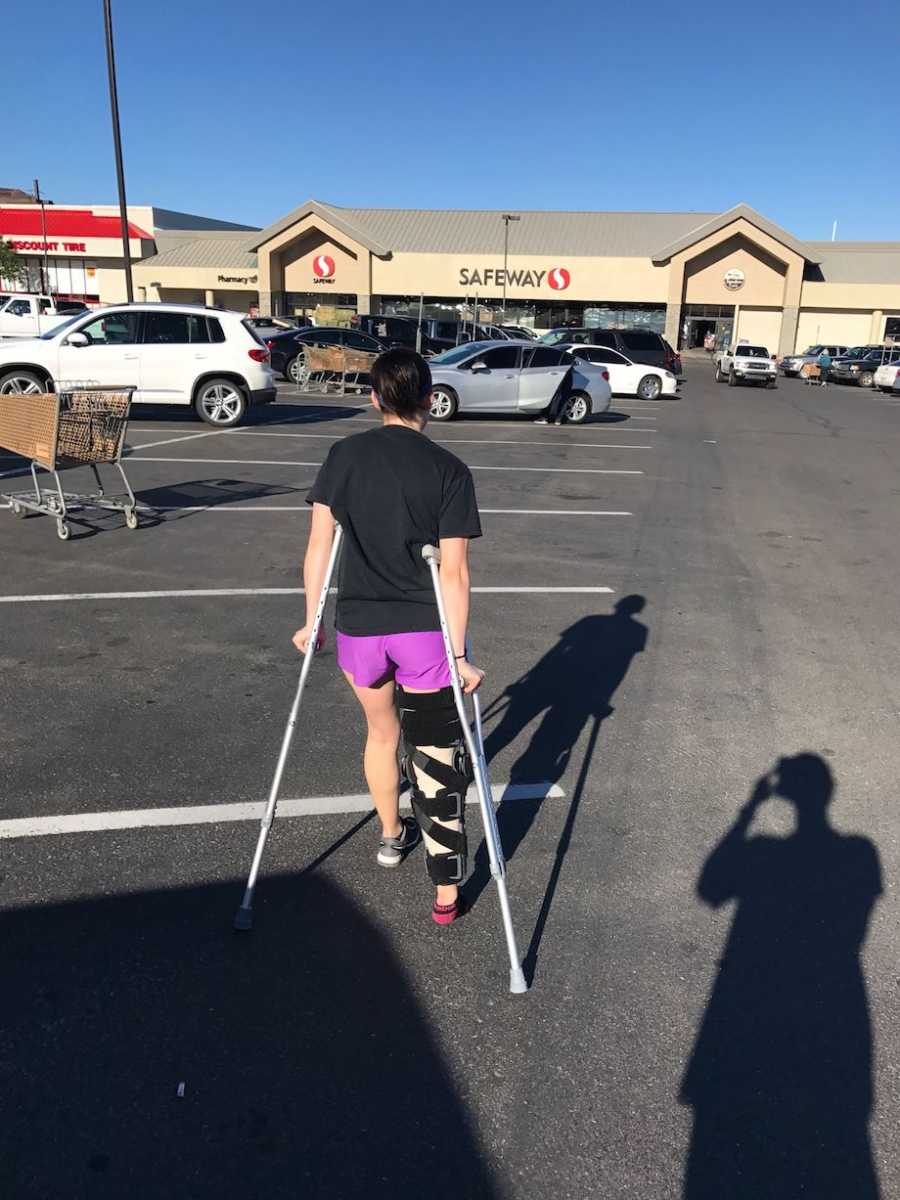 Having dealt with this my entire life, I got good at kicking my leg straight to make sure the kneecap was in while falling, then sit and cry or be angry, or both, and go about my day. I would say, 'I can't let this ruin my whole day. It's just something I deal with on a regular basis.'
WRONG! No person should have to deal with this, but I never knew it because of the previous doctors I saw. They said physical therapy would fix it. It didn't.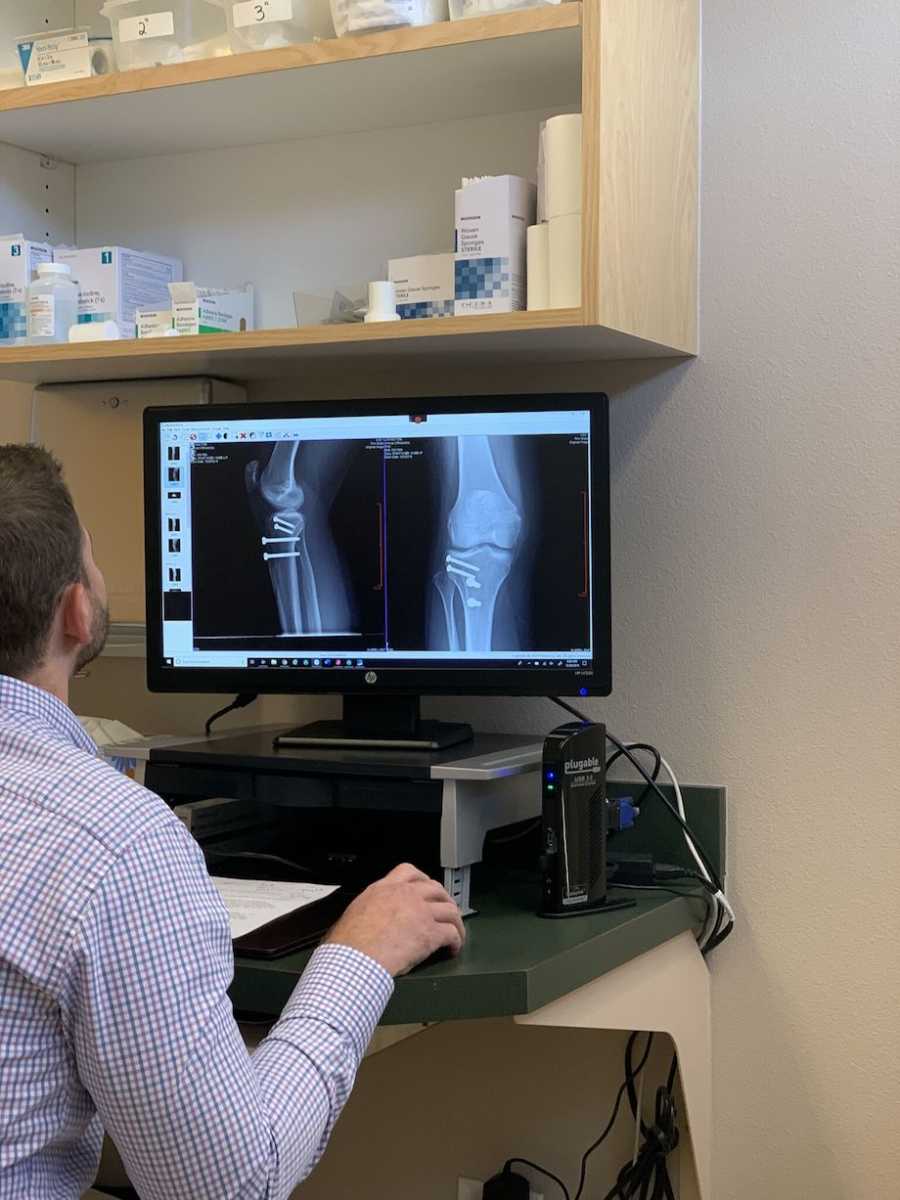 My kneecaps did this about 2 to 5 times a month. Dealing with this your whole life and never getting the issue fixed can put even more wear and tear on the joint. A patella sliding in and out of place is not normal or okay. It wasn't until I had a subluxation at work while carrying plates to the kitchen in a big bulky knee brace that I was finally DONE!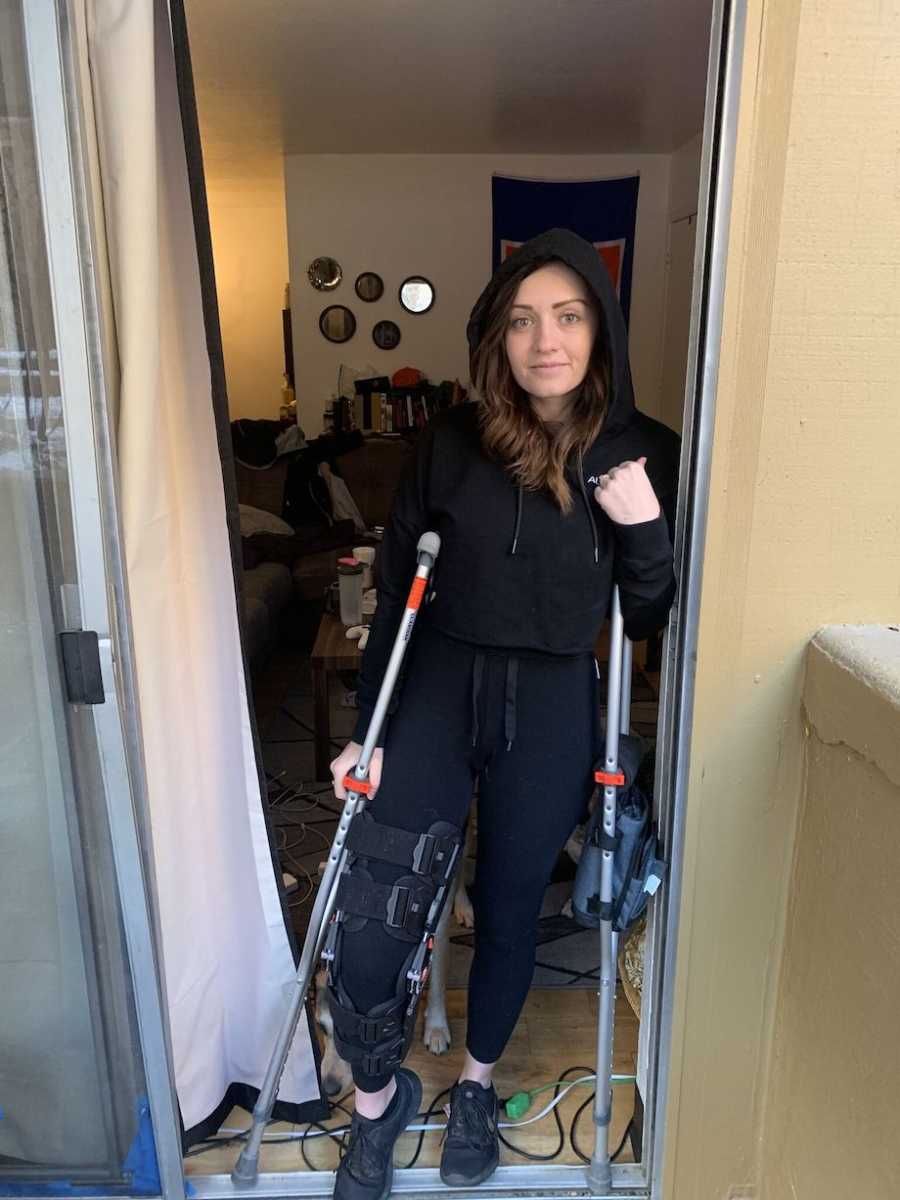 Not only did I have partial dislocations, but I had about three full dislocations happen to both kneecaps before I learned to kick my leg straight when I was falling. The first time was in volleyball in 6th grade on the right side. It was scary. It had never stayed out of place before. The scream I let out was something you would hear in a horror movie when someone is being killed. This was and will always be the worst pain I have ever experienced. You cannot even move a toe without searing pain. By the time the ambulance got there, it had already been 20 minutes, which felt like a lifetime. There is no way not to feel pain in this situation. They had to pick me up, put me on the gurney, and carry me to the ambulance, then drive 15- 20 minutes to the nearest hospital. I was thankful my coach rode with me to the hospital because I actually cursed at a paramedic when she told me to be quiet while I was yelling in pain when the ambulance hit bumps. The morphine did not help me at all. My mom and dad met me at the hospital. The last thing I remember was the doctors telling me to count down from 10 and then waking up with COMPLETE pain relief.
I have never felt pain like that before and I wish no one ever has to go through it. I was in a straight leg brace for 2 weeks to get an MRI. After the MRI, I was put in physical therapy, which was supposed to help it not happen again.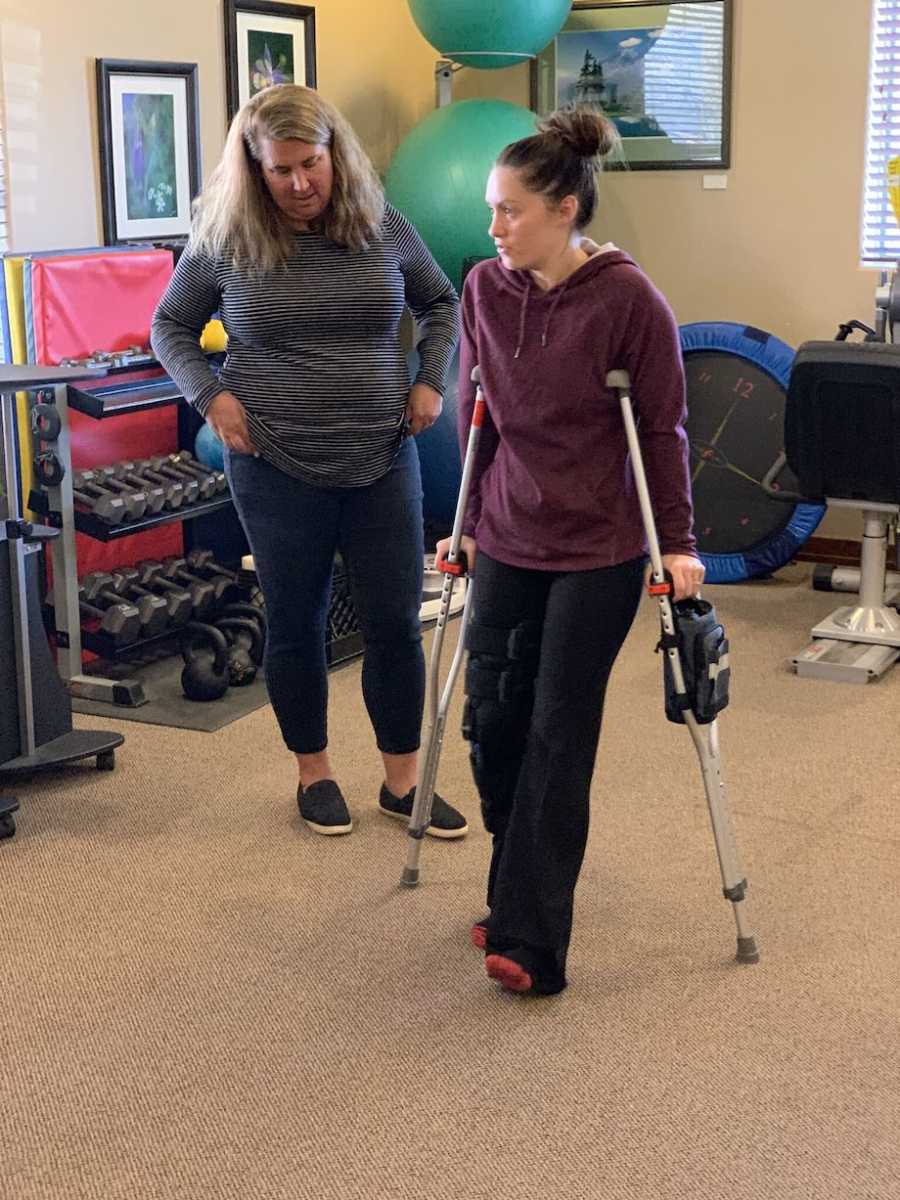 I went through full dislocations another five times, two of which I was taken to the hospital. Both knees experienced this three times. These were all in middle school through my sophomore year of high school. One happened at a homecoming game, one in a water fight with my mom, one messing around town with my friends, one being tripped by a boy in school (this one actually dislocated the right knee and a partial dislocation for the left), and FINALLY, one while playing floor hockey in a gym class. The one in hockey was the most aggravating one. I was crying because I hurt but I was also crying because it automatically screwed up my track season. I was so angry. For some reason with this dislocation, I took one long deep breath, lightly moved my leg forward, and the kneecap slid back in. It was a smooth feeling with instant and complete pain relief. There are two feelings you will never forget with a dislocation: the pain and the relief.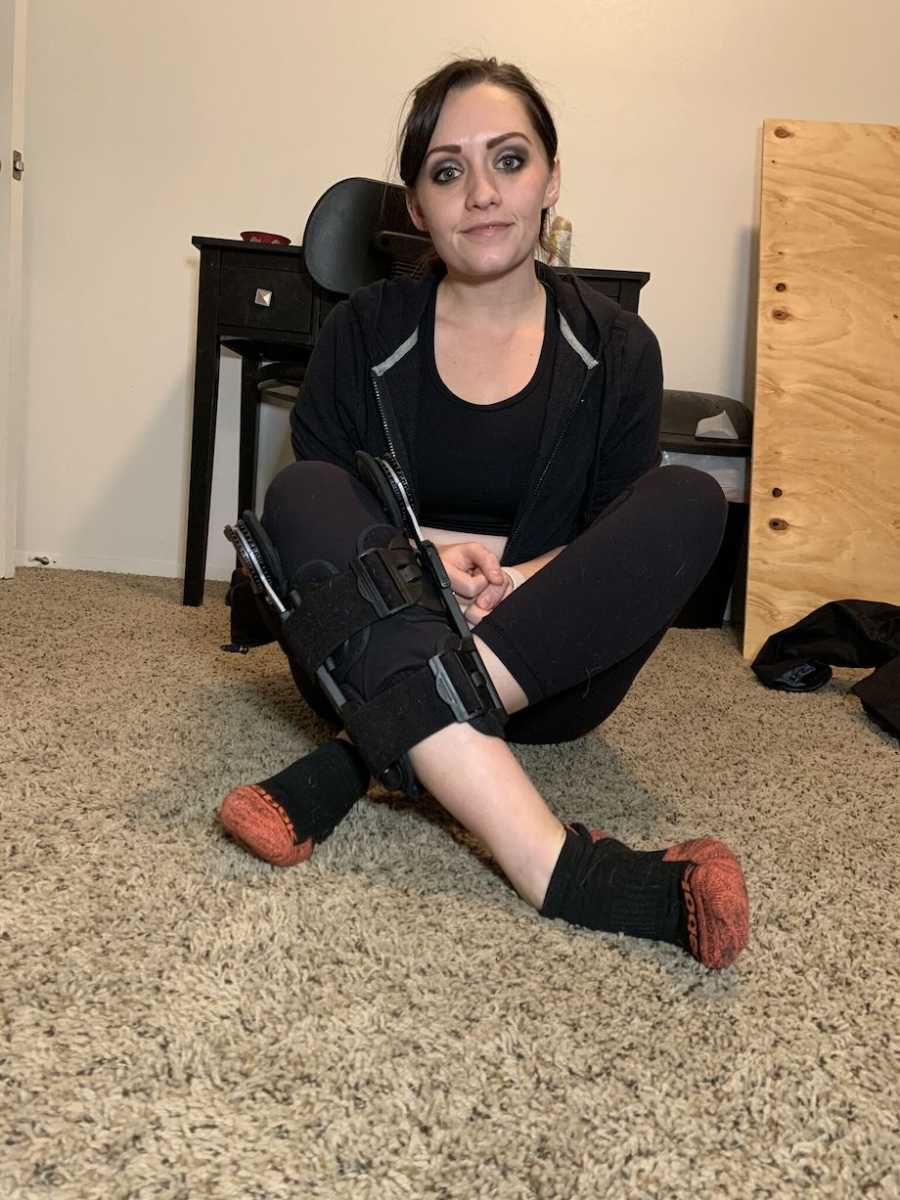 I finally reached my breaking point. I made my appointment with my doctor and it actually went GREAT. He didn't even need my x-rays to know I needed surgery to fix this issue. I wanted both of them done at the same time. Well, that couldn't happen. My doctor and I decided to schedule the surgeries 6 months apart and get them done ASAP. Finally, in May 2017, I had my first surgery scheduled. I had just graduated college and my husband was going into summer break, so it was the best time to do it.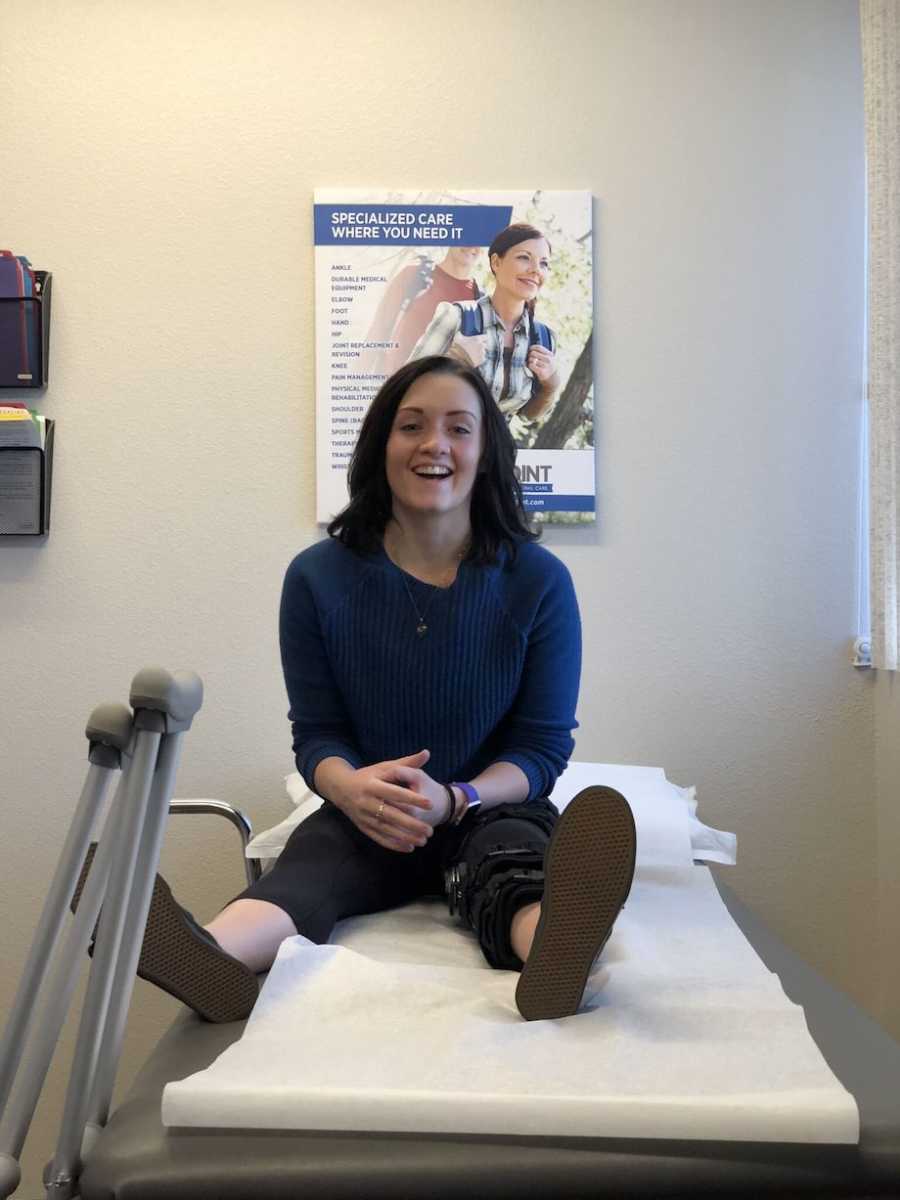 Surgeries number 1 and 2 were the same. A medial patella-femoral ligament reconstruction is what my doctor decided would be best for my knees to fix the ligament which had always been stretched and torn. The first surgery was absolutely terrible. I was scared and worried. The nurses call you and tell you how to prep for surgery the week and day before. It's intense. You can't take certain medications, eat certain foods, take vitamins or supplements, and you have to stop eating and drinking by a certain time the day before. The day for my first surgery finally came. I was scared but excited to be fixed. If you have been through a surgery, you know the protocol. Get undressed, get into the gown, no jewelry, and they start the prepping. This consists of wiping your leg down with special chemicals, putting the IV in, and writing on the leg they are doing surgery so they don't do the wrong one. They ask you a million times what your name is, what surgery you're getting, what body part it is, and what day it is so they're 100% certain around the whole day.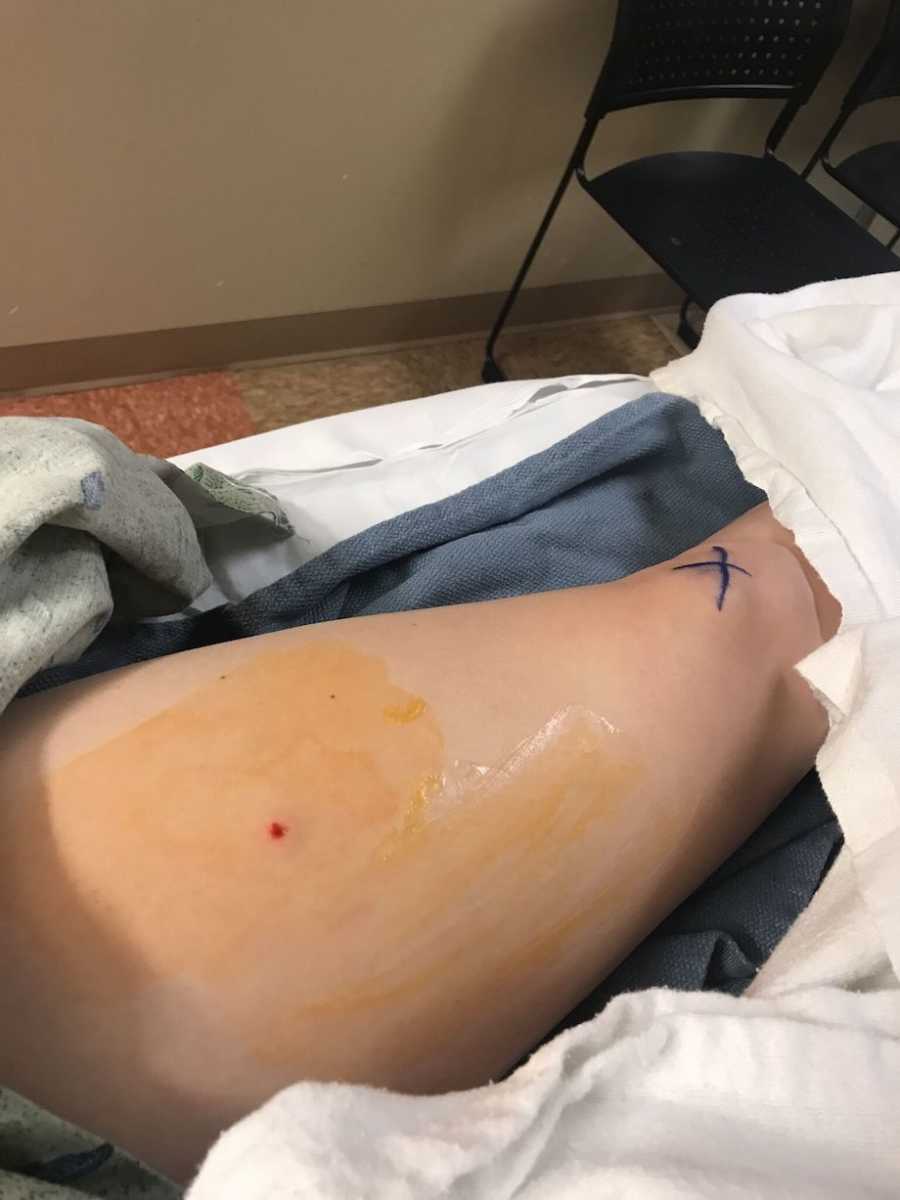 Now comes the nerve block. The nerve block is to help numb the leg for a couple of days so you are in less pain. THIS was one of the worst parts of surgery day. The needle is HUGE, thick, and long, and it goes into the middle of your thigh. While they are shoving this needle into your leg, they are doing an ultrasound on it so they know they are deep enough but also missing the artery. Sure, they numb the skin where the needle is going to go in, but that does not numb everything inside. When you get this, you instantly get a numb feeling in that leg. Now it's time for surgery. They take you back to a very cold room with a small metal table in the middle. They help you switch onto that and then ask for your arm.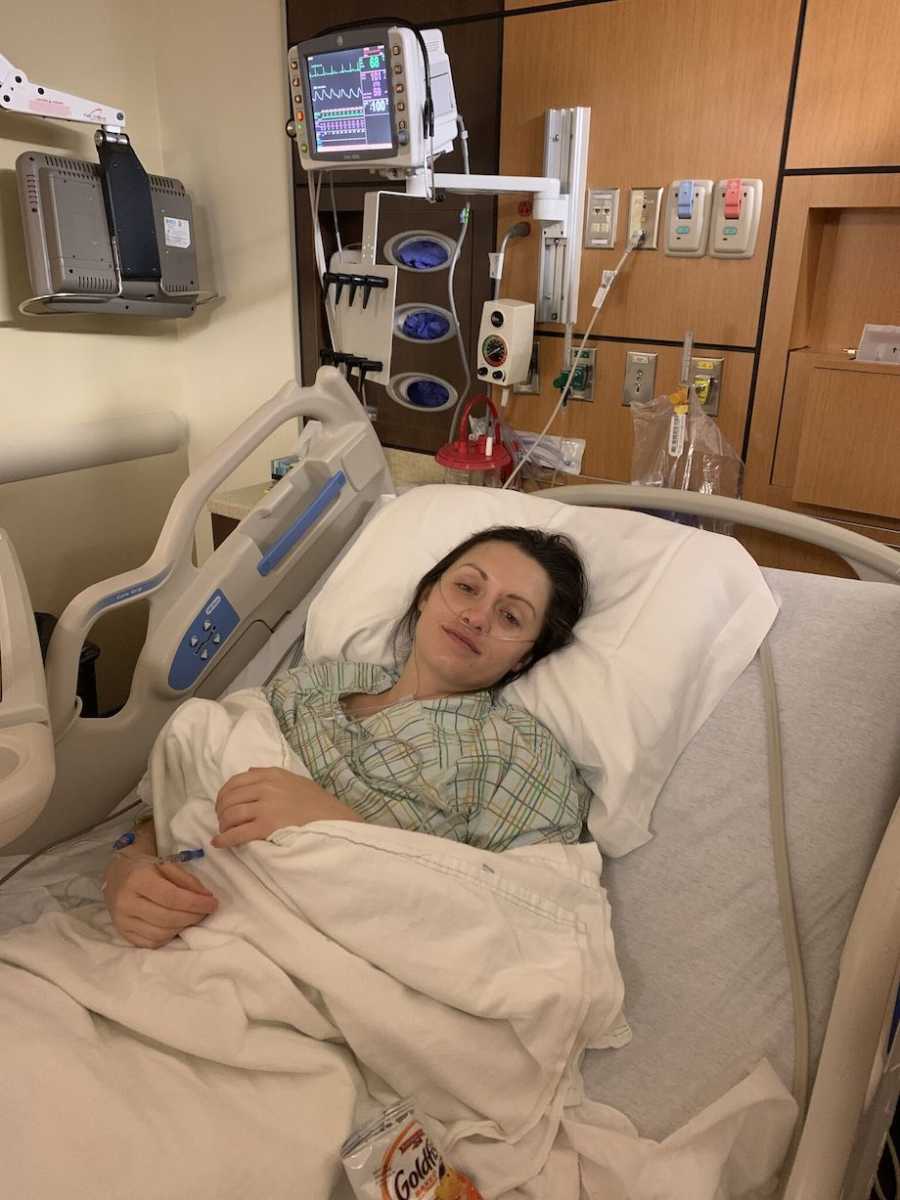 Your arm goes straight out to the side and they start giving you the anesthesia while putting a warming blanket on you. This is a weird feeling. You don't know these people and they are prepping to cut you open. Finally, they tell you to count down from 100. Maybe you get to 95 and then you're waking up to them asking you how you feel and trying to get food and some water in your system so the pain medication does not make you sick.
Surgery 1 and surgery 2 were the same. The pain was not the same though. Surgery 1, I woke up in complete pain that didn't go away for the first three days. I couldn't bend my knee without pain and that's the tightest I have ever been in my life. After surgery on my left leg, I had little to no pain and was up crutching, no problem, hours after surgery. The pain and experience were completely different. Surgery 1 happened in May 2017, surgery 2 happened in November 2017, and I felt 100% back to normal by late summer 2018. I was running, biking, hiking, and living life to the best I could because I was FINALLY living without kneecap dislocations. It was amazing.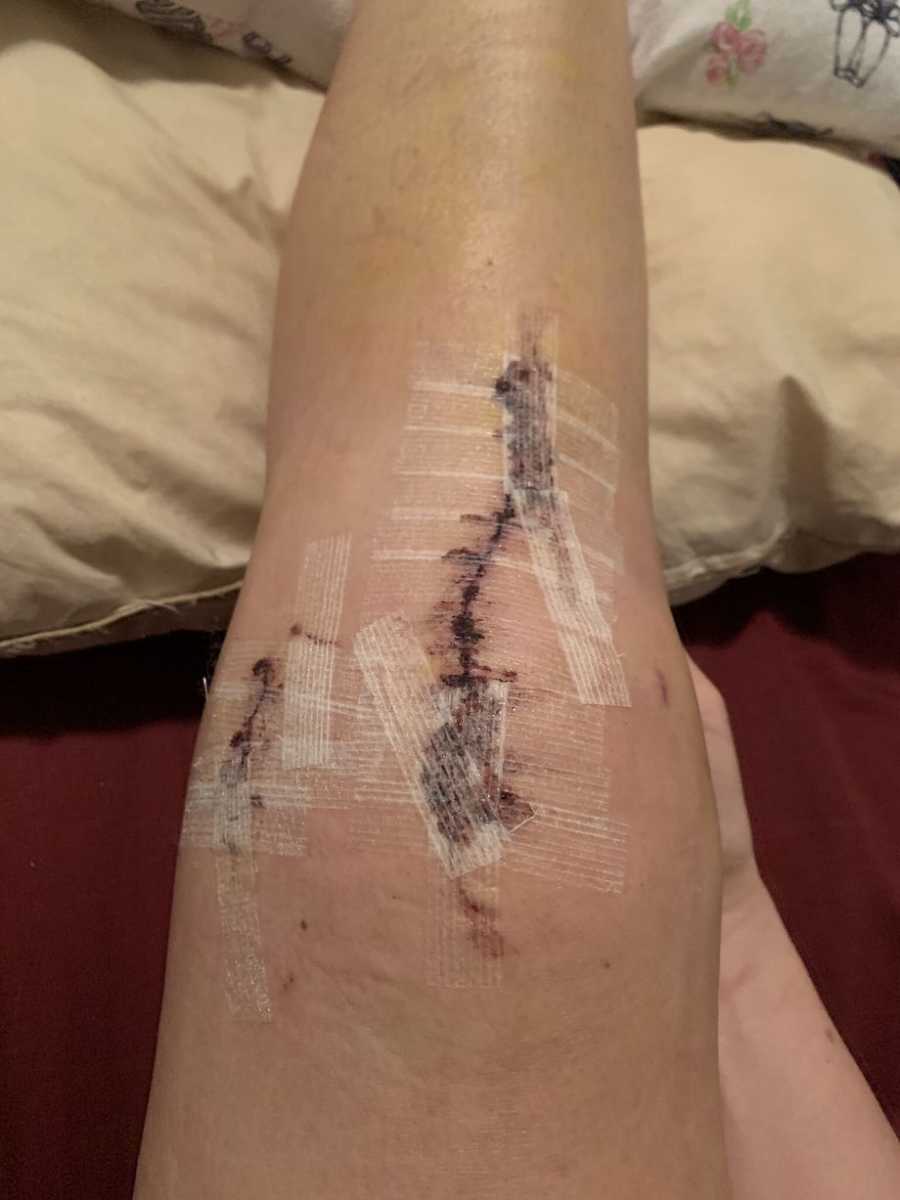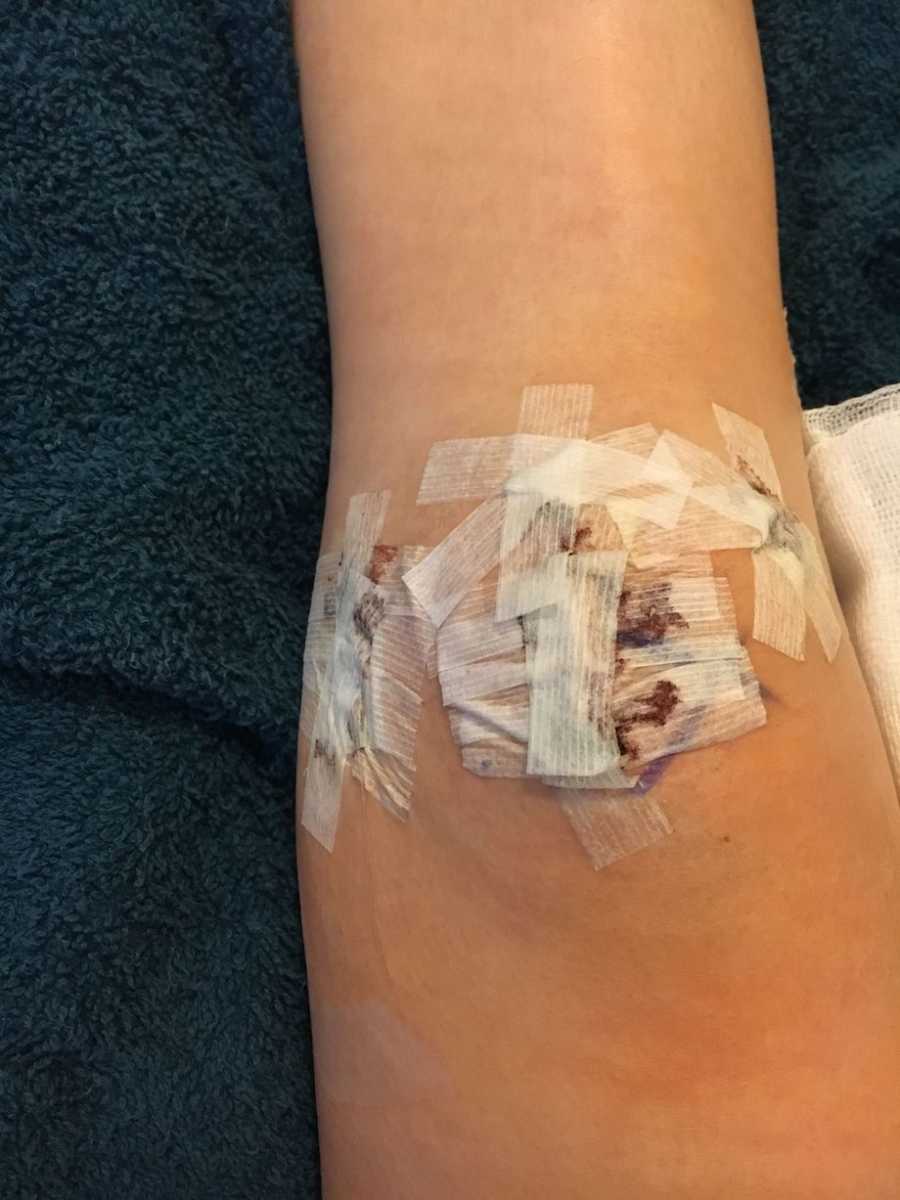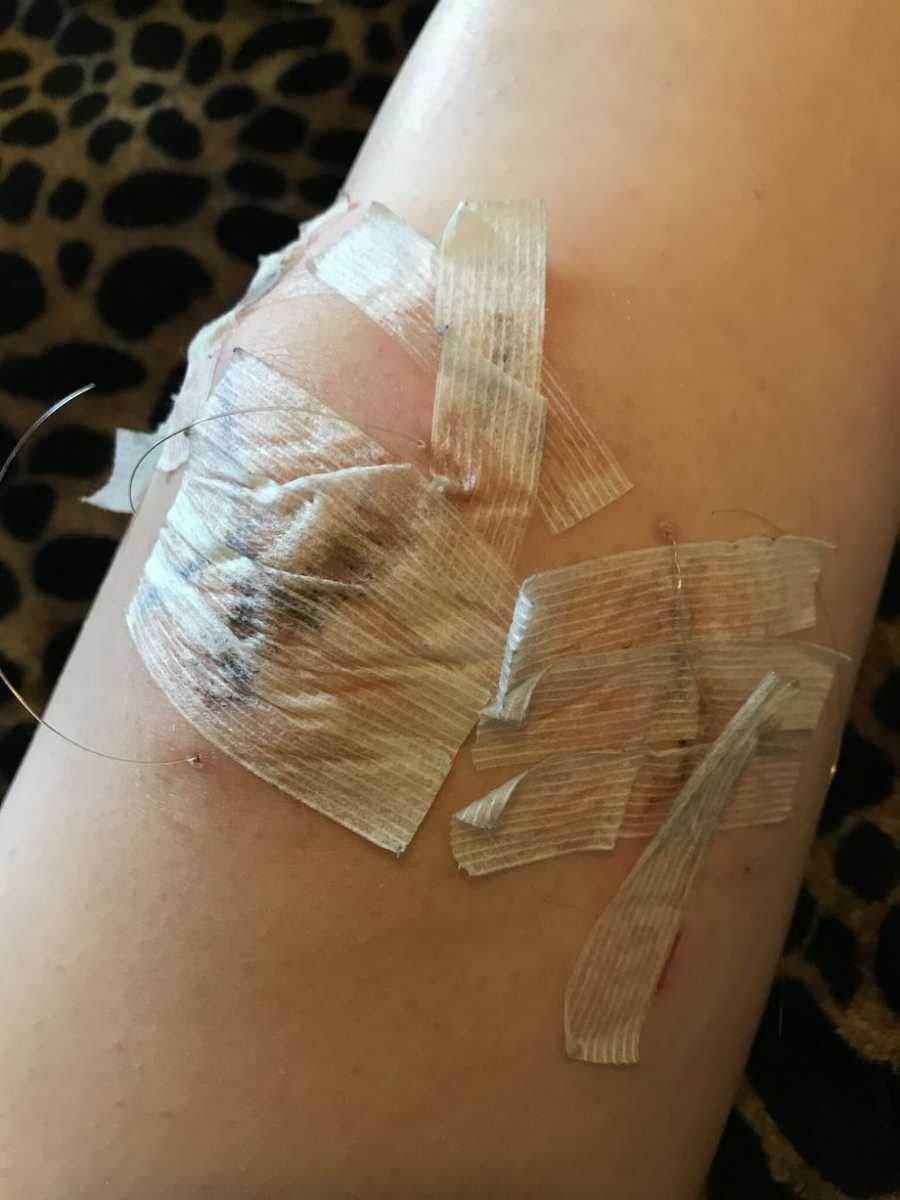 Wedding planning and prepping was in full scale. June 29, 2019, had been planned for a long time to be our wedding date and we couldn't have been more excited. A week before the wedding, we were finalizing a pavilion we were building on family land for the wedding. My husband needed a screw so I took off running across the field to get one for him. BAM. My right kneecap came out. I thought I never had to worry about this again… After physical therapy and realizing that it wasn't fixing it, my doctor referred me to a surgeon in Vail, Colorado. He is in the top 20 surgeons in the U.S for knee surgeries… I was sold. We did everything over the phone and my doctor sent x-rays and MRI information to him.
He told me the news. October 2019 was the surgery date. The surgery to fix this issue was the surgery I should have gotten in the first place. It was a hard one to recover from and even to this date, in May 2020, I am still recovering. I had to redo the same surgery, get a tibial tubercle osteotomy, and get cartilage replaced under my kneecap. To do this, they redid the ligament again, broke my tibia, and moved it over so my patella tendon was aligned with my leg. They drilled bad cartilage out and replaced it with a donor.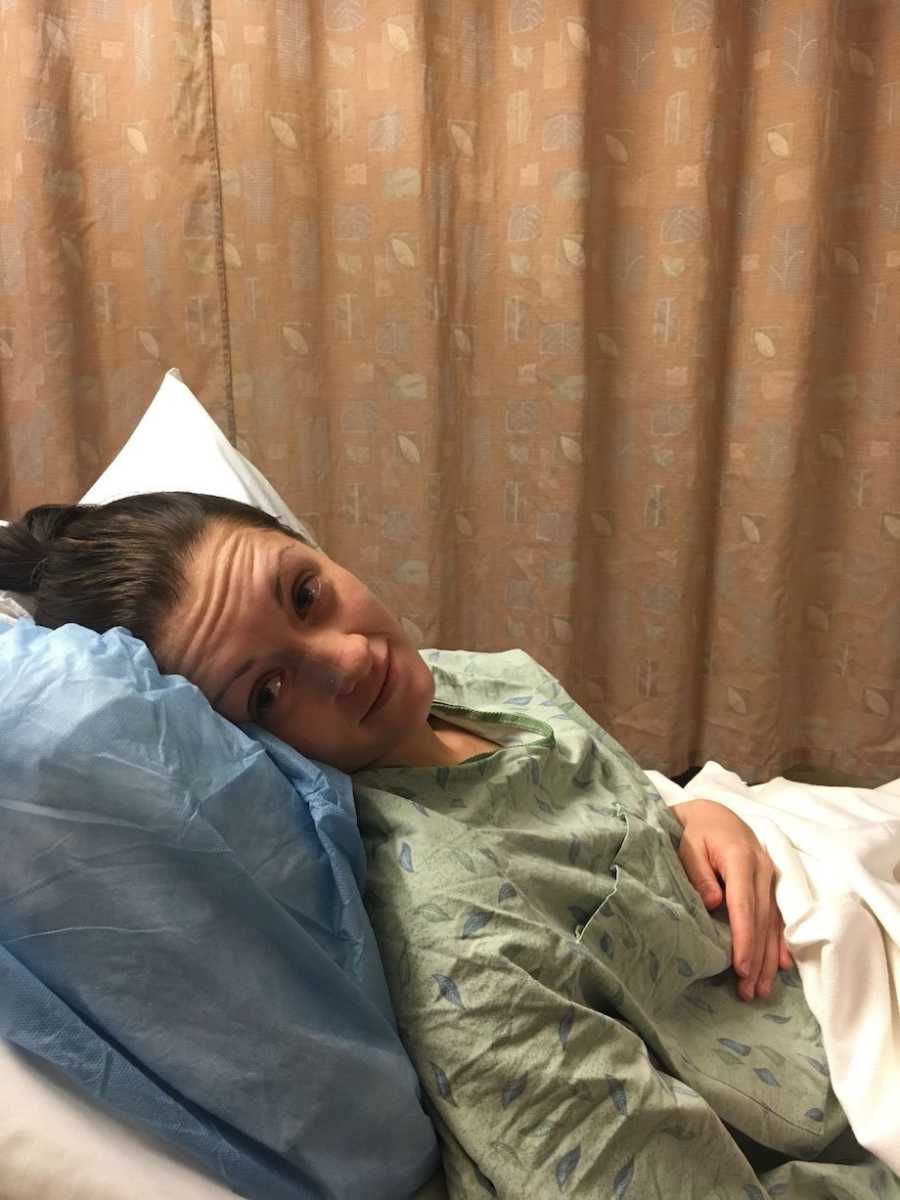 The prep was pretty similar to my previous surgeries but with no shaving and showering with a special soap. Instead of a nerve block, I actually got a nerve catheter, which is two IVs placed in two parts of my thigh to give me a constant drip of pain medication because the bone work would create the most amount of pain. Before getting this catheter in my leg, they gave me a relaxer because it can be painful. I remember almost nothing of the rest of the day. I don't remember getting vials of blood taken to be used during surgery, I don't remember seeing my husband, and I don't remember going back to surgery.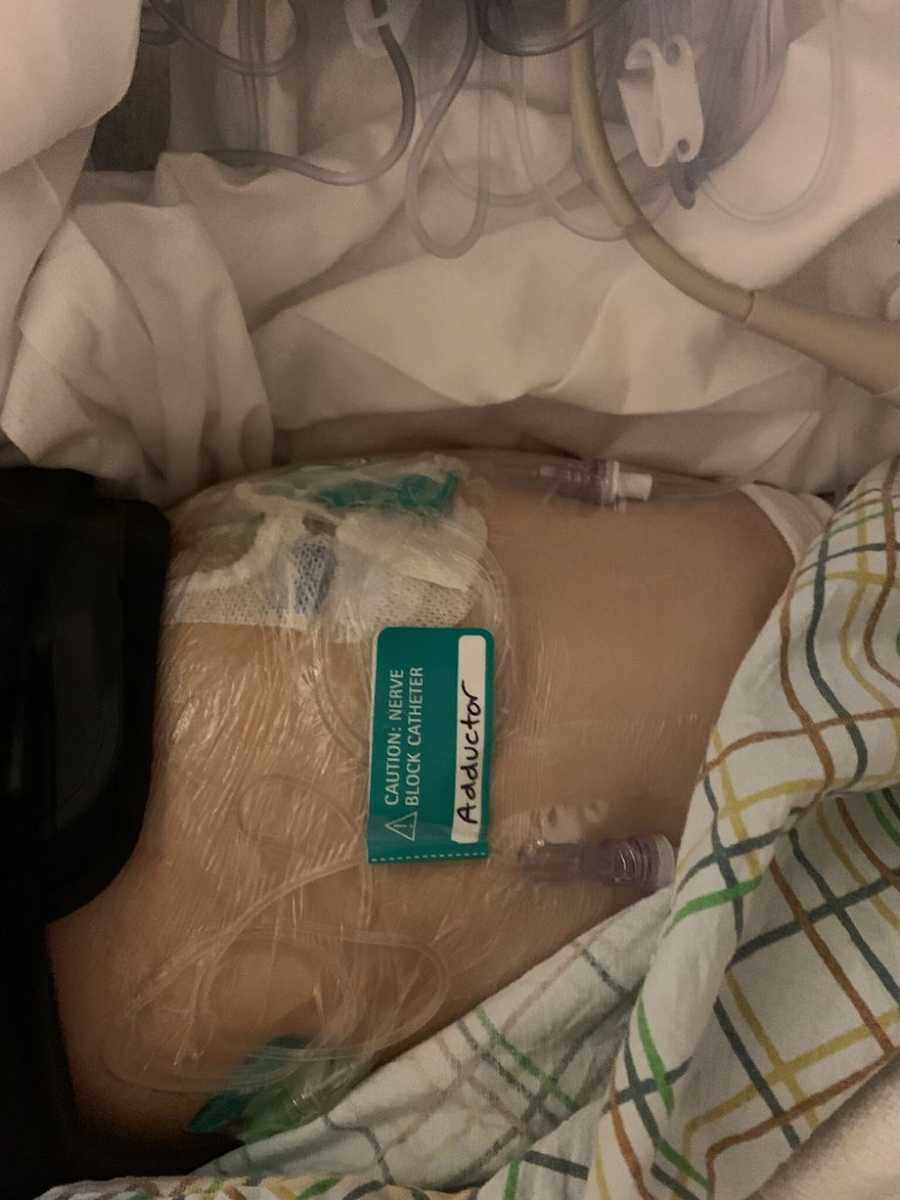 This time, after waking up from surgery, I didn't do well. My blood pressure dropped scary low and I couldn't stay awake. My husband said the nurse was scared and called the doctor. He ended up making her give me two doses of adrenaline before I finally came to and was coherent again. I have no idea why this happened, but it ended up okay. My husband still hasn't told me if he was scared during that or not.
Finally, I was able to go home and start rehab. This rehab was painful because range of motion is needed as soon as possible. Never in my life has bending my leg been so painful. I wasn't allowed to put any weight through my leg for 5 weeks because of the broken bone but still needed to bend it. I was stuck only being able to bend to 90 degrees for 3 weeks. It was terrible.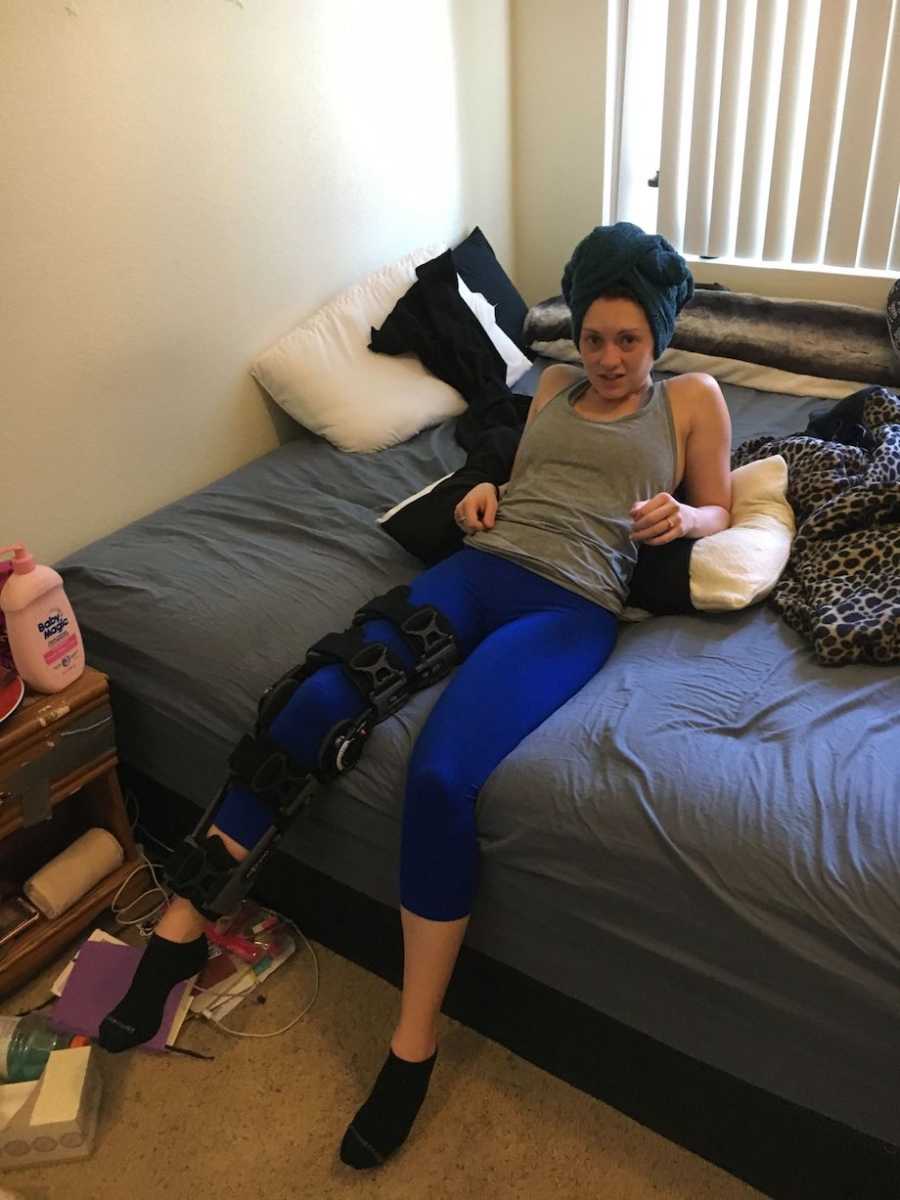 When I stopped bending, the physical therapist would push further because we had to push it as much as we could. It was painful and I cried while going to physical therapy for weeks. When you finally make a little win at physical therapy, it seems like they just keep coming and it gets easier after that. This final surgery was the hardest thing I have ever had to do in my life. The pain was the least of the issue though. The hardest part of this was the mental state it put me in. I was depressed when I realized I needed surgery again. Haven't I been through enough? Why me? Why can't I have a break? Those were all questions that ran through my mind constantly.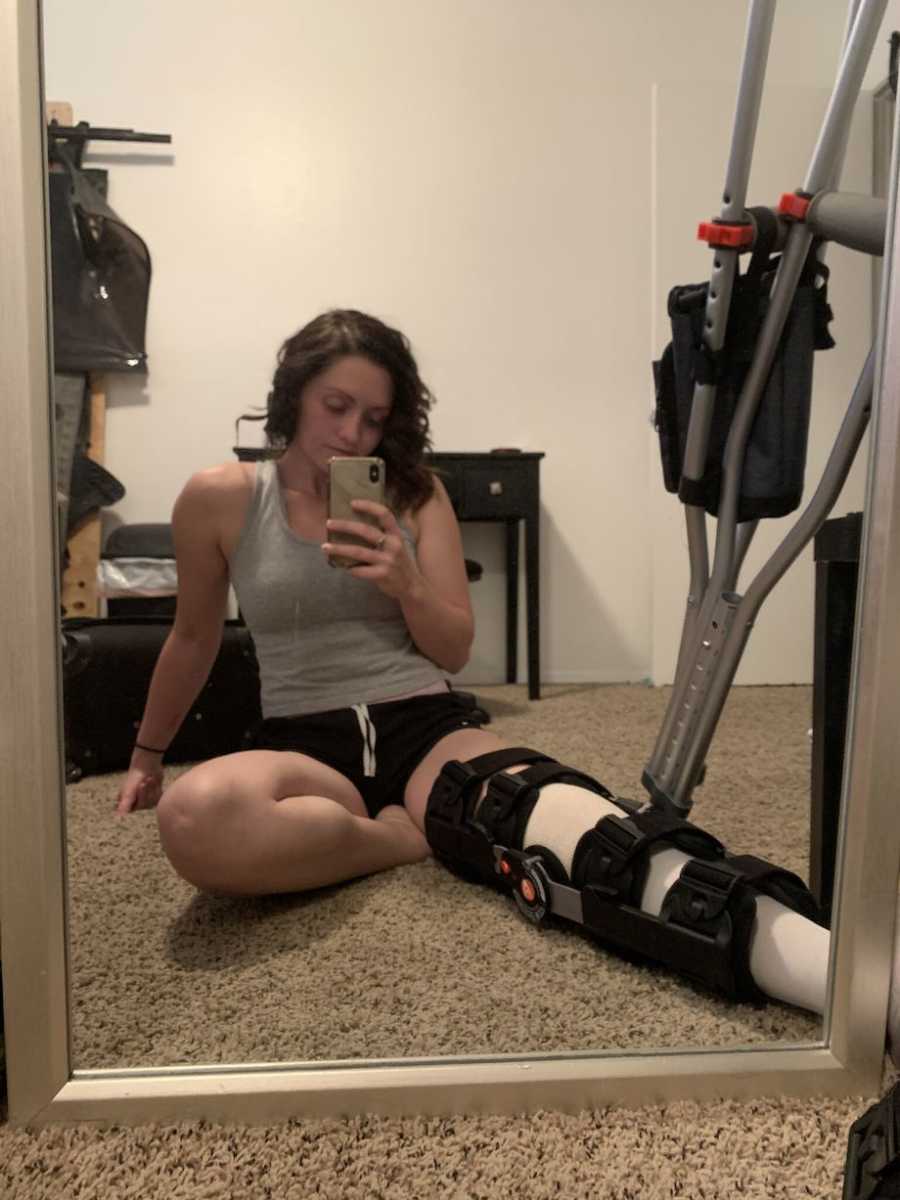 While in rehab and being laid up for 5 weeks, I came to a realization. I'm not the only one going through this. I'm not the only one in the world who has to deal with multiple surgeries. I'm going to beat this! I'm going to come out stronger than ever and be that inspiration; be someone that can help others through similar situations. Show people they can do it and never give up. We can't always feed into the low part of life because living there is not where we are supposed to be. Overcoming these challenges and being the best we can be is what we are made for. I want to do more, be more, and help others know they are not alone.
To anyone reading this, I beat my surgery. I beat these issues. I know you can too."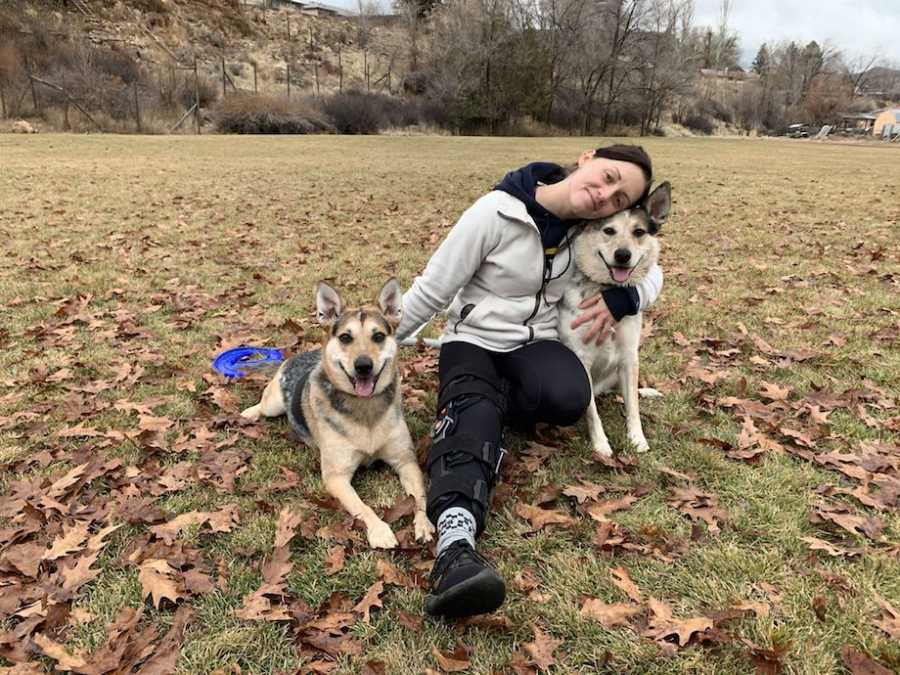 This story was submitted to Love What Matters by Tori Latham from Durango, CO. You can follow their journey on Instagram. Do you have a similar experience? We'd like to hear your important journey. Submit your own story here. Be sure to subscribe to our free email newsletter for our best stories, and YouTube for our best videos.
Read more touching stories like this: 
'Kerri, get a grip!' the doctor said. I could only take Tylenol after surgery. I was sure I was going to die.': Woman with arthrogryposis muscle disorder says 'nothing is impossible with a fighter's soul'
'I stepped onto the bus and felt a 'release.' A warm sensation and then a POP. I lost my balance, my eyes closed shut.': Woman beats breast cancer after losing her mother
'It hurts,' she'd cry telling me. I noticed a significant change in my daughter's posture. My mother's intuition told me to seek a 2nd opinion.': 12-year-old girl endures 8-hour surgery for scoliosis, 'This girl's strength amazes me'
Please SHARE this story on Facebook to encourage others to cherish every moment and love what matters most.