Claire Garley's two daughters, Ella and Olivia, are autistic. This often can make seemingly normal activities difficult for the family. Any regular outing means looking out for sensory overload and stressful social interactions.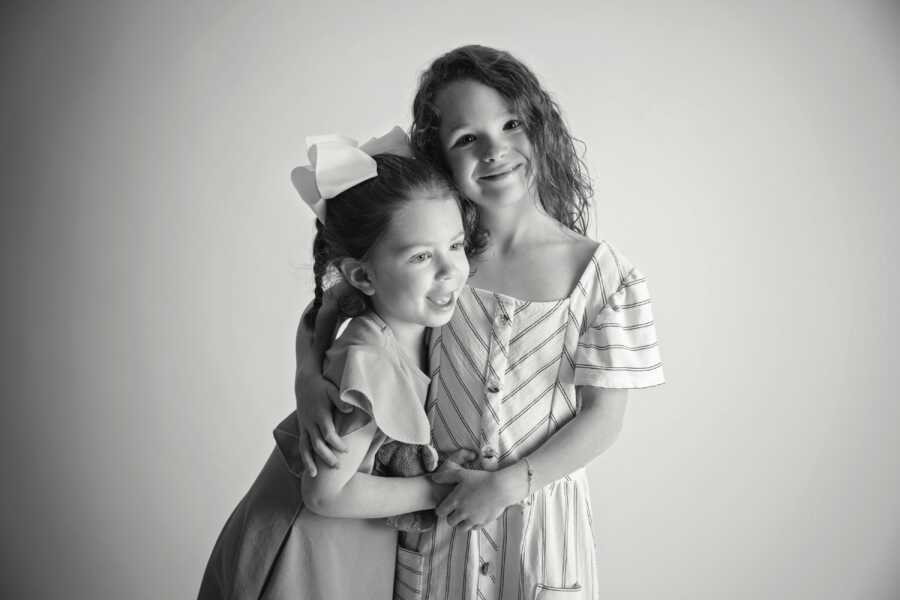 "It can be overwhelming in sensory terms and the addition of social expectations and interactions with strangers leads to difficult and challenging moments," Claire tells Love What Matters. "They are not ill-mannered. They are genuinely working so hard to combat a multitude of uncomfortable feelings at once. It is rare for others to truly see how much work can go into a simple activity."
While these events can be stressful, sometimes a simple act from a stranger can make the experience so much better. In an Instagram post, Claire shares her experience at a grocery store where the workers treated her girls normally and with compassion.
"Neither of those ladies knows the girls are autistic. Neither of those ladies treated them differently. They were included, and they were accepted. They were loved. Just as they are," she says in her caption.
View this post on Instagram
This kind of treatment felt like a breath of fresh air for Claire, who often deals with the work of making sure that the world will be kind to her girls.
"All parents advocate for their children, though with an autistic child, it doesn't end. You are advocating for their needs and being their voice," Claire tells Love What Matters. "You are also advocating to alter others' misconceptions. To change the nature of stereotypes. It is an endless job, but one I consider myself so fortunate to feel encouraged to do."
Despite these kinds of difficulties, Claire is extremely grateful to be a mom and to be able to watch her Ella and Olivia grow up together as best friends.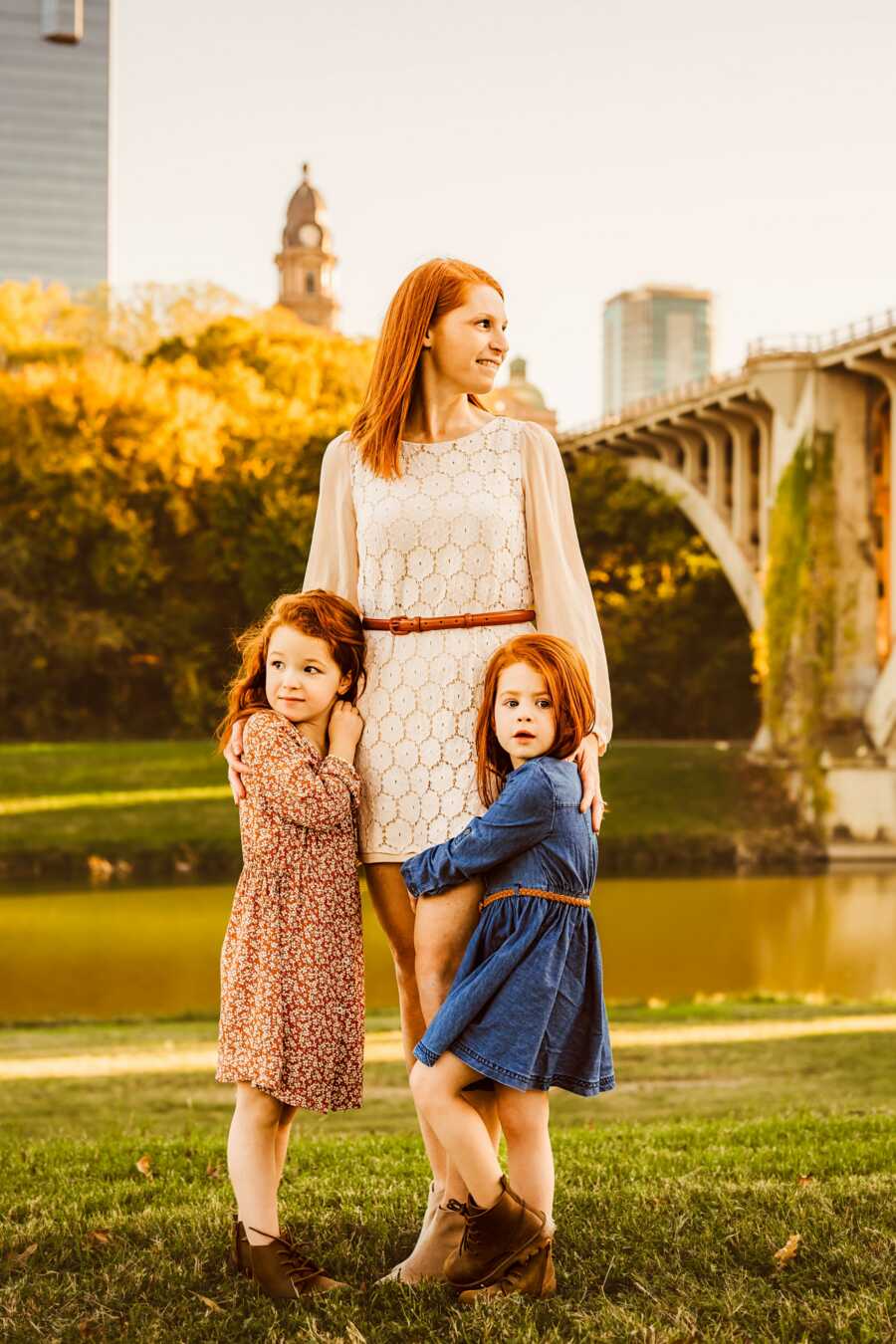 "They are very different but extremely close. They look out for each other, understand each other, and support each other so fully. They are each other's constant companions where they can be completely relaxed and at ease," Claire says of her girls. "The best part of being their mom is the honor of witnessing them blossom into who they are supposed to be. Knowing I get to serve as their guide as they navigate the world around them is incredible."
Beyond working hard to advocate for her children, Claire uses her platform to raise awareness about raising autistic children and creating a community of parents. She believes that community is one of the most important parts of raising autistic children.
"Find your tribe. You will learn quickly who you can trust when you are raising an autistic child. Reach out or create a community – those who understand and live through shared experiences, and those willing to listen and learn," she tells other parents. "Do not be afraid to slow down and focus on progress over perfection. I also love to encourage the concept of 'yet.' Milestones and goals may not be met… yet! Keep trying and stay positive."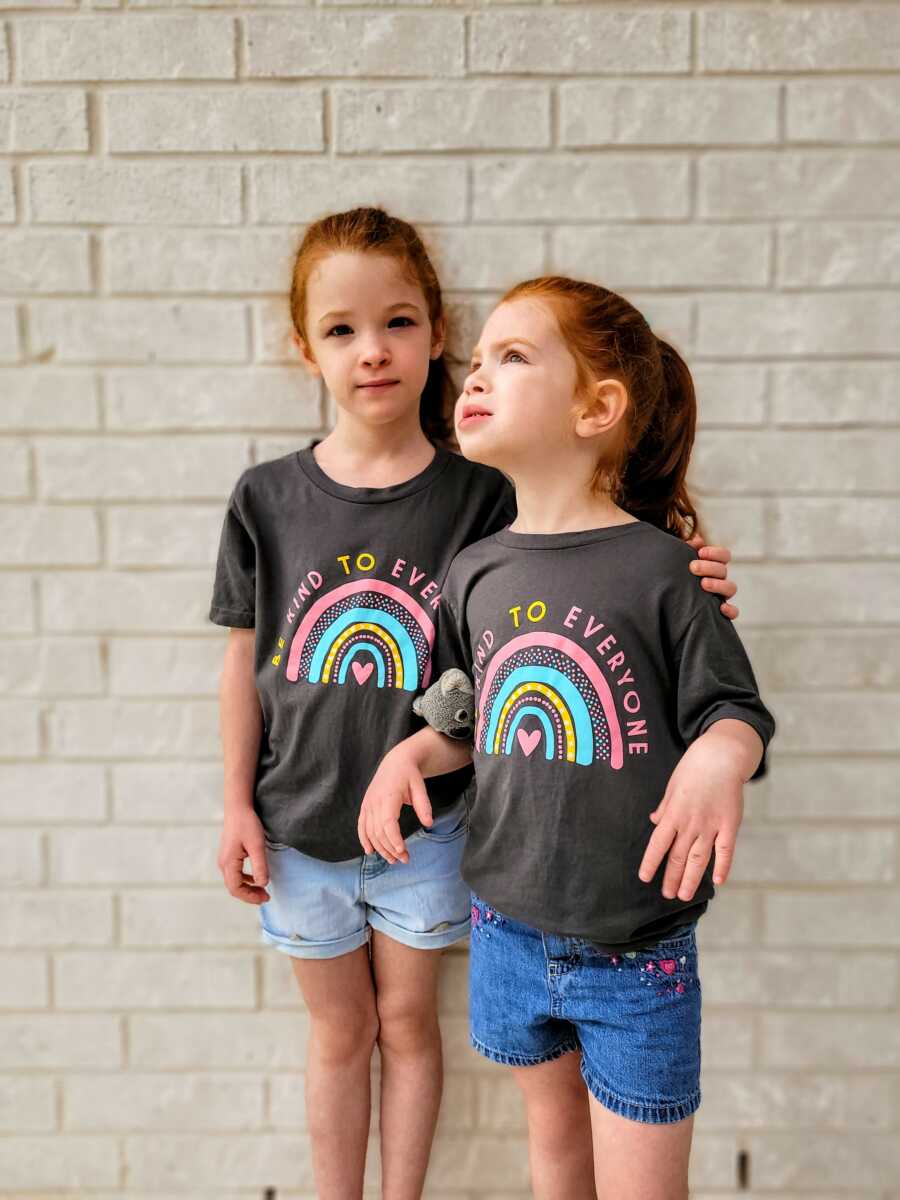 Claire's family shows how beautiful and full a life can be for children with autism. Simple acts of kindness and support from strangers or friends can make all the difference in the moment and in the long term.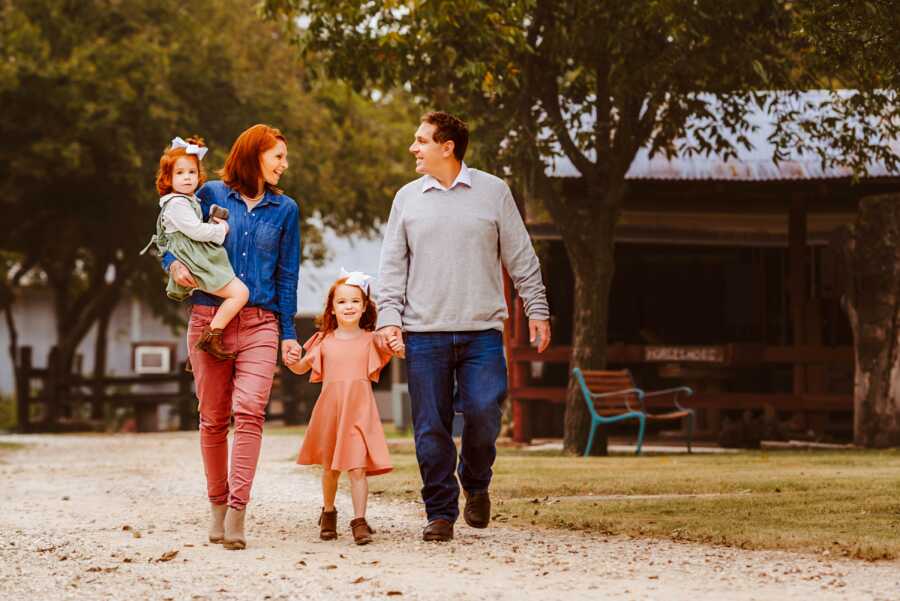 This article was written exclusively for Love What Matters by Anna Steingruber. Follow Claire, Olivia, and Ella Garley from Grandview, TX on Instagram. Be sure to subscribe to our free email newsletter for our best stories.
Read more stories here:
'Bleach can cure anything, Katie. Don't you want to cure your son?' What I thought was a 'moms tea party' turned into a dark autism bleach cult.': Mom stresses 'beauty of autism' after cult discovery
'If your son was less disabled, we could be of service to him.': Mom shares 'horrendous email' received when seeking support for son with autism
Do you know someone who could benefit from reading this? SHARE this story on Facebook with family and friends.