"This is Lottie. She is my friend's daughter and a heart warrior. I have followed her journey and prayed for her and her mother and the rest of her family a lot.
Why am I sharing this? Because Lottie is my why. She is the reason I do not go out while sick and the reason (more importantly) I don't take my kids out in public while sick. It's coming up on flu season and various other illnesses and colds. It's easy to think oh, it's just a cough, no worries, but just a cough to us could be a hospital stay for her. Just a cough to us could be the death of a child whose immune system is medically compromised. I get it, it's inconvenient, you need groceries it can't wait, but my inconvenience is not worth another child's life.
Recently Frankie had a cough so instead of working out like usual, I stayed home for two days. He's now on meds for an ear infection, non-contagious, but before taking him to the doctor I didn't know. It's easy to think well they will be in my cart, they won't touch anyone, but what they touch is what a possibly medically fragile child will touch later. If you don't have a why, get one. Look at this sweet girl and think of her and all of the surgeries and procedures she has had to make it this far, or think of the parents who have posted stories of their kids who have died because they 'had' to finally leave the safe haven of their house and ended up catching RSV from a shopping cart or a visit to meet Santa.
Have a why. Don't be so consumed with your life that you forget what others are going through. Spread love and care and stay home. Use family to help keep kids while you run those must errands or have a family member or friend run the errand for you If it's you who is sick. And friends be willing to be a friend to those who need help due to sickness being in their house. I get it, we don't have family close at all, we missed our Christmas service last year at church due to the flu being in our house. Don't just protect your kids, protect the kids that a simple cold could mean life or death or postponing a life changing surgery, just think about it.
Dinner doesn't have to be hot, sandwiches fill you up just like anything else. Lottie is my why, find yours."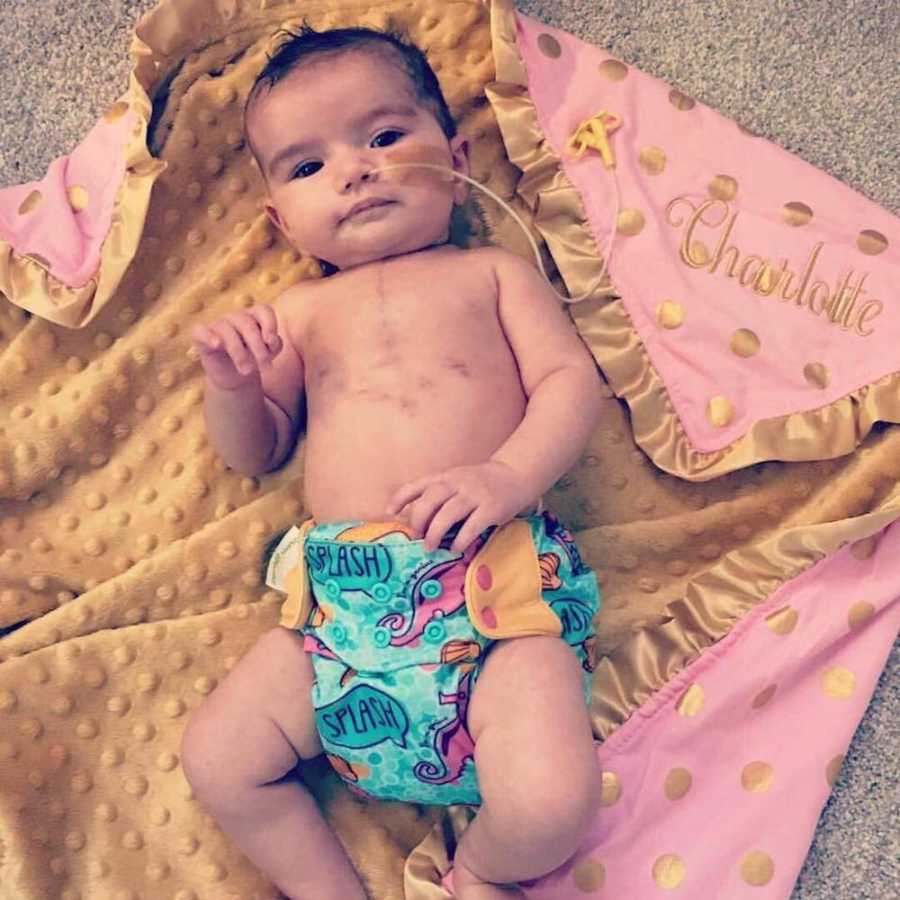 This story was submitted to Love What Matters by Steph Moser. Submit your story here, and subscribe to our best love stories here.
Help us show compassion is contagious. SHARE this story on Facebook with your friends and family.