"Dear Students,
I'm sorry. It's not supposed to be this way.
I remember your first day of school. How nervous you were, but how brave you were too. I remember how you strategically picked out your best outfit, donned your new Nikes, and walked in with ease—leaving a summer of memories and your mother behind. I've spent my entire life protecting you, but suddenly on one warm August day, you showed me it's okay to put down my sword. You were ready for life within those four walls without me.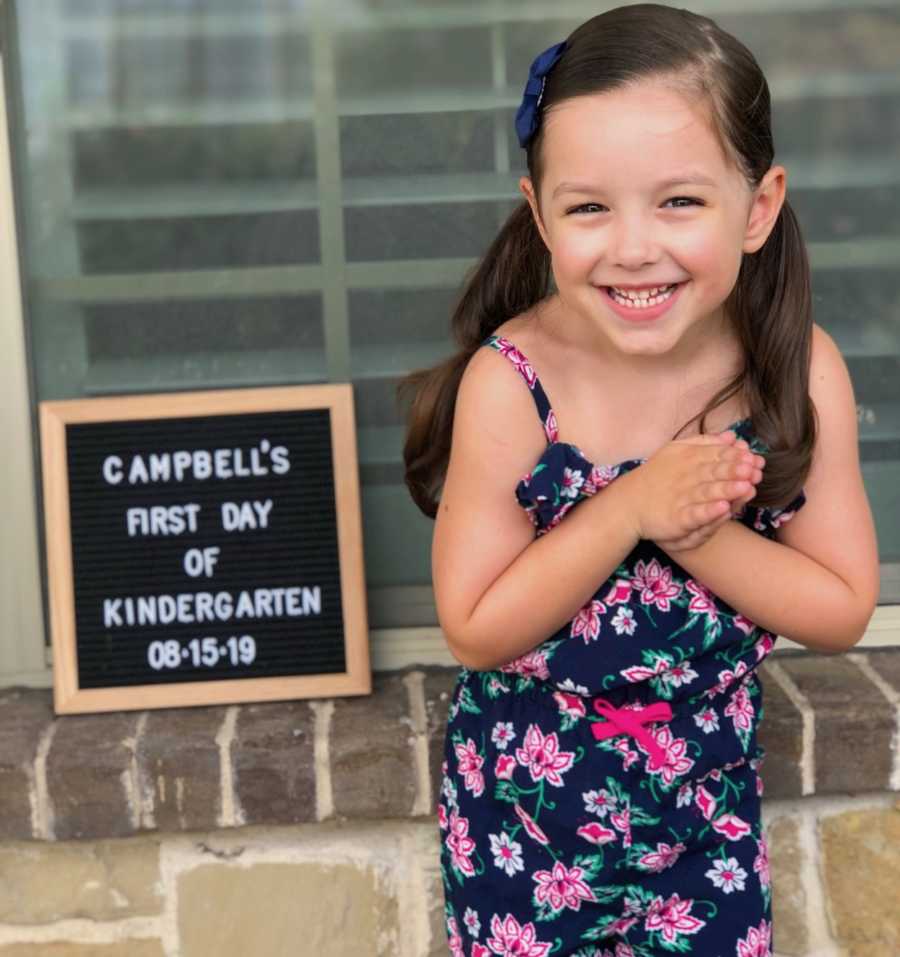 It didn't take long for you to get your bearings. To find friends who felt familiar, to fall into new routines. School provides education, yes, but also the stability so many children crave. The consistency that often isn't found within their own homes. The safety, too.
Every day, whether you knew it or not, you were taught more than academics. You were learning how to compromise and listen. How to turn-take and widen your world view. By being around so many, you learned diversity. By being around those who differed from you, you learned inclusion. These are the keys to lifelong success, more important than anything found on a standardized test.
And then, you met the one who would change everything. The most undervalued kind of leader, a cape-less hero: Your teacher.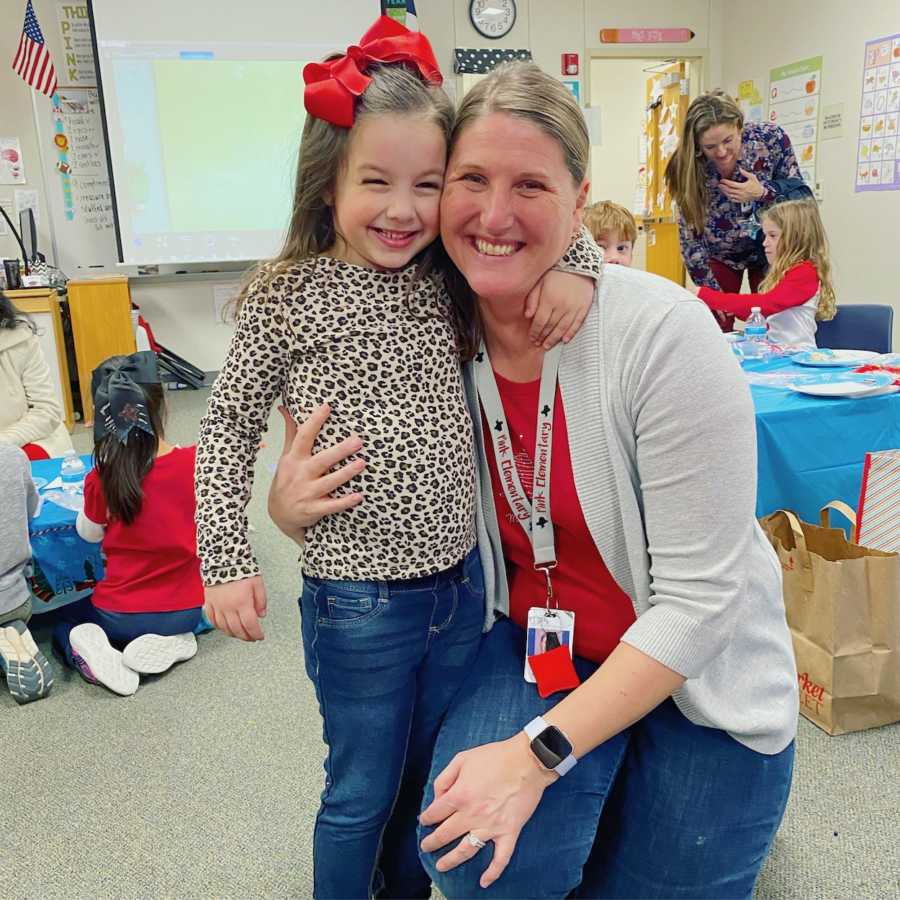 Every year I worry if the wrong people will steal away a bit of your beautiful spirit. I wonder if your unique abilities will be celebrated or deemed an inconvenience. But on that first day of school, I watched your teacher bend down and open her arms to you. She was giving you permission to do the one thing I've prayed for: Come as you are.
Suddenly, someone so unfamiliar, became family. You've spent the last seven months building a bridge of trust between you.
Then I picked you up for spring break, a worldwide pandemic hit, and you never went back.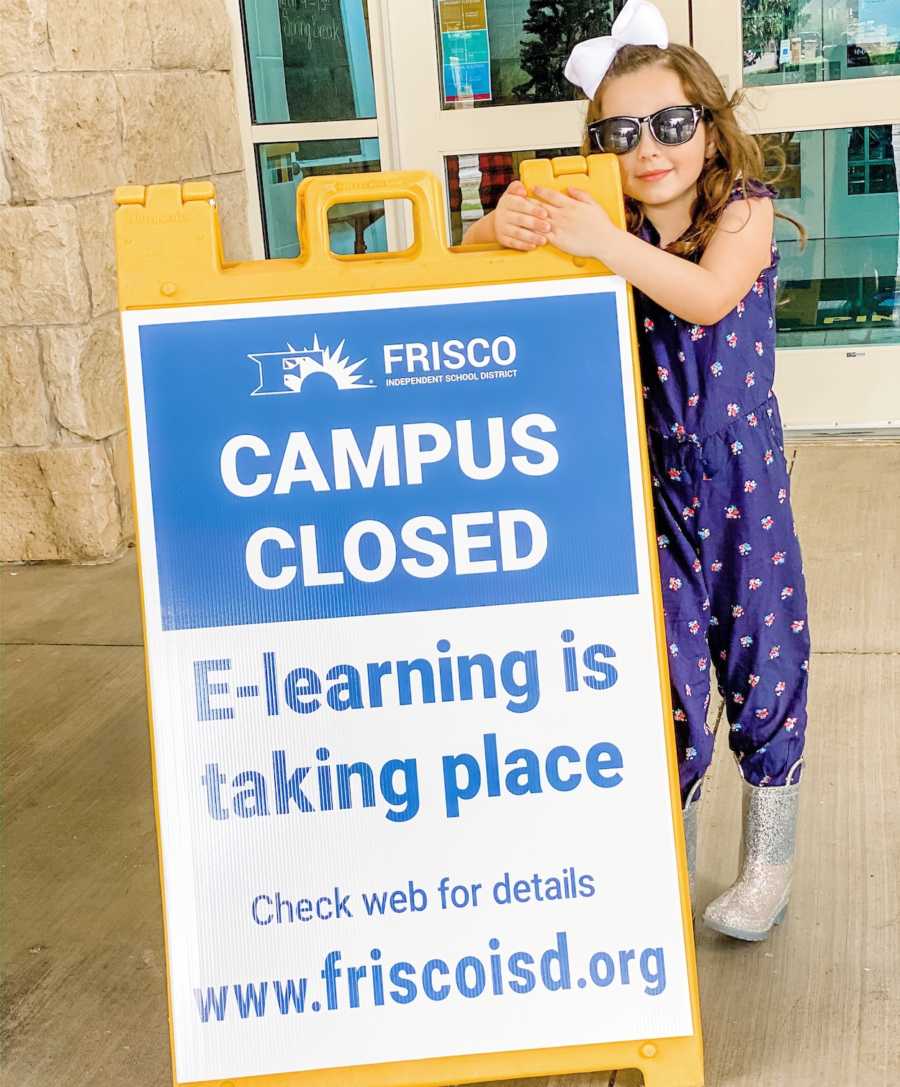 I knew your school year would end eventually, but this sudden change left us no time to prepare. There were no end of year parties or discussion of summer plans. There were no last words or hugs goodbye. For the you, the younger children, this probably feels like a small death. It is your first experience with grieving the loss of someone, some place, you desperately loved.
And for the older students, the seniors who have worked their entire academic career to get to this one pivotal moment, your loss does not go unnoticed either. I know you've ordered caps and gowns and prepared speeches, expecting to see your family in packed stadiums, holding up signs and screaming your name. You are deserving of proms and final school projects. We've plotted and planned so much of your lives and academic years and now it's ended with one big question mark.
It feels hard and unfair because it is.
But if I'm being honest, isn't this what all the preparation was for? To equip you for the unknown.
Haven't we all, as parents and teachers, been on the same team of building bravery? Of using our precious and finite time with these children to prepare them for an uncertain world? We are living through history. This is the best (and worst) lesson on resilience. If we want our children to grow into human beings who hold more than just jobs, but become world changers, they must be challenged. They must have opportunities to overcome. And Corona, the cancellation of school and all future plans, is just that. An opportunity to show off their survival skills.
Students, I'm so sorry school ended this way. If your parents could change things, we absolutely would. But in the meantime, while we're walking through the vast unknown together, let us tell you how proud we are of your strength. We may be forced to carry out your e-learning, but you have taught us the greatest lesson on adaptability. Every day you continue to rise. I see you on the Internet dressing up for virtual proms and putting on birthday parades for the child who just turned six. You are making memories out of the mundane. You show us that there is beauty to be found, even in the brutal.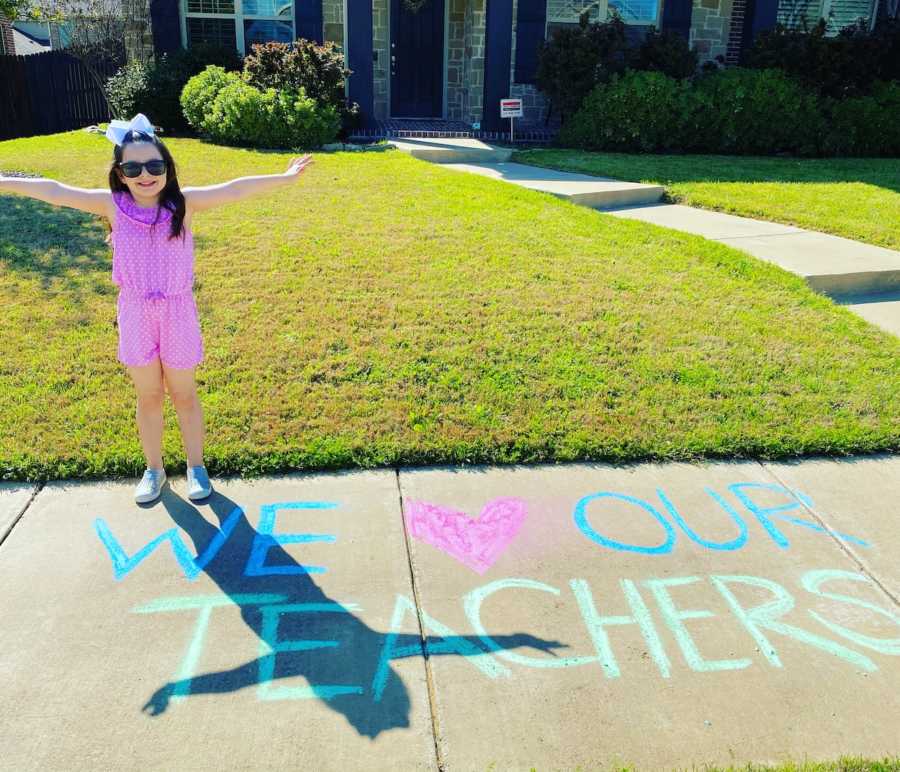 Students, one day you'll get a redo. You'll get to leave your home, hug your friends, and thank your teachers. But until that day comes, know this: This pandemic was the final exam on flexibility and fight.
And you have all passed with flying colors."
This story was submitted to Love What Matters by Stephanie Hanrahan. Follow Stephanie on Facebook here, Instagram here and visit her website here. The article originally appeared here. Do you have a similar experience? We'd like to hear your important journey. Submit your own story here. Be sure to subscribe to our free email newsletter for our best stories, and YouTube for our best videos.
Read more from Stephanie here: 
'I hung up my hat as a stay-at-home mom and outsourced my children's needs to people more capable than myself.': Mom to children with autism says 'hope is equally as contagious as a virus'
'All I wanted was a rotisserie at Costco. Instead, I almost lost a limb.': Mom says to remember during coronavirus 'we're all in this together'
'You have the perfect family.' That's what they saw. A life tied up in a pretty little bow. No one could've known what was happening behind closed doors.': Mom discusses life with 2 special needs children
'My Son's teacher recently friended me on social media. I came upon a picture of her holding a chalkboard sign that read, 'I said YES!' She's already married, so it struck me as odd.'
Provide beauty and strength for others. SHARE this story on Facebook with your friends and family.