Disclaimer: This story contains details about child loss which may be triggering to some. 
"A few weeks after Sterling died, I read a psychologist's explanation of the difference between grief and mourning. I'll do my best to explain it. It goes something like this:
Grief is the way you feel about losing your child. It's the earth-shattering, heart-wrenching, spirit-crushing pain you are now tasked to live with for the rest of your life. The kind of unimaginable pain which no words are ever strong enough to describe, and no parent is sure they'll be able to survive.
Mourning is the outward expression of grief. The way your tears are the first thing you see in the morning and the last thing you see at night. The way you stay cooped up inside your house, unable to move because even the effort it takes to breathe is too overwhelming.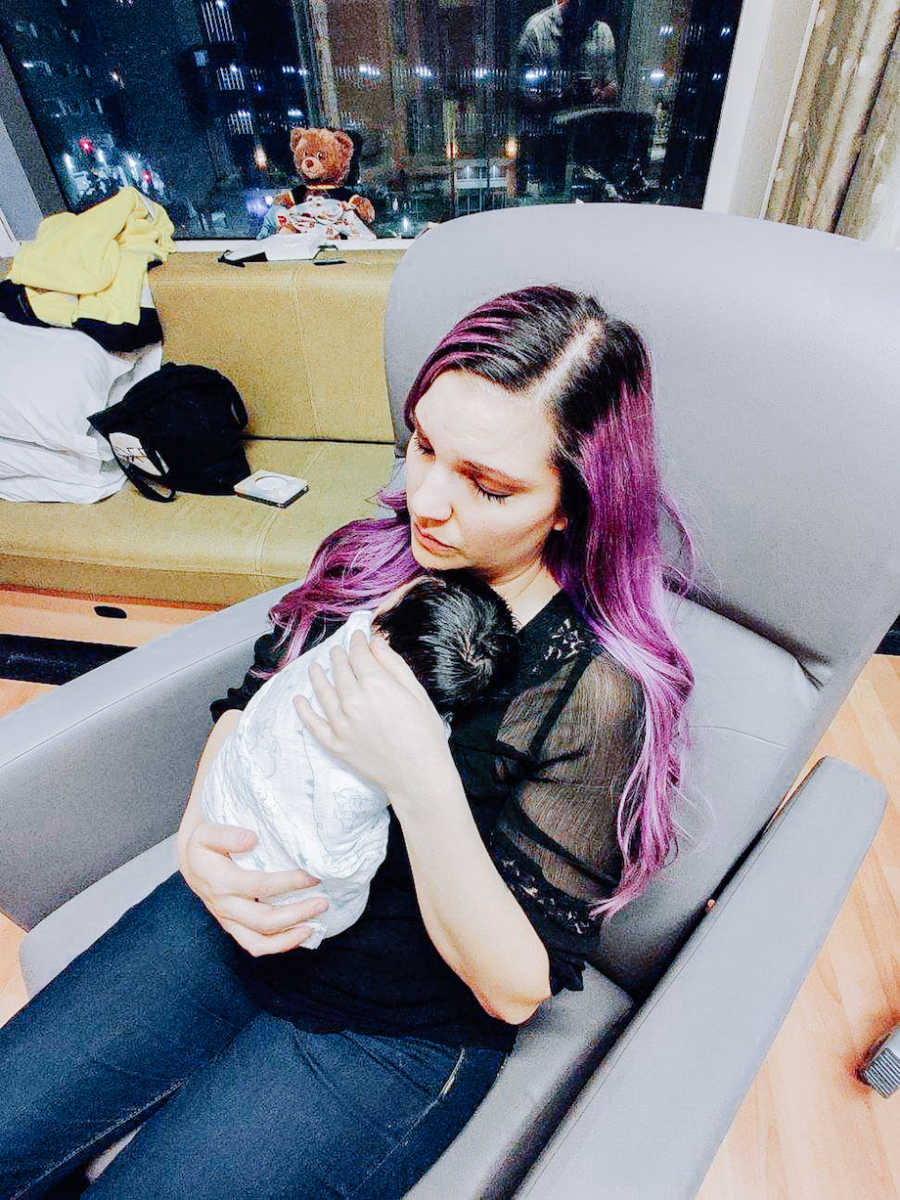 I used to use the words interchangeably. But this text completely changed my view and soothed me immensely. Before, I thought it would be this bad forever, and it was a horrible thought. Will I really spend the rest of my life in this much agony? Will I really go to bed every night shocked and grateful we survived another day? Only to wake up every morning distressed and dreading the fact I would have to do it all over again?
Then again, I truly didn't want this to get easier. The thought of this was even worse. It wouldn't be right. Sterling deserves to be grieved intensely. Like every other child gone too soon, he was too precious, important, and loved for me to be anything other than completely destroyed by his loss.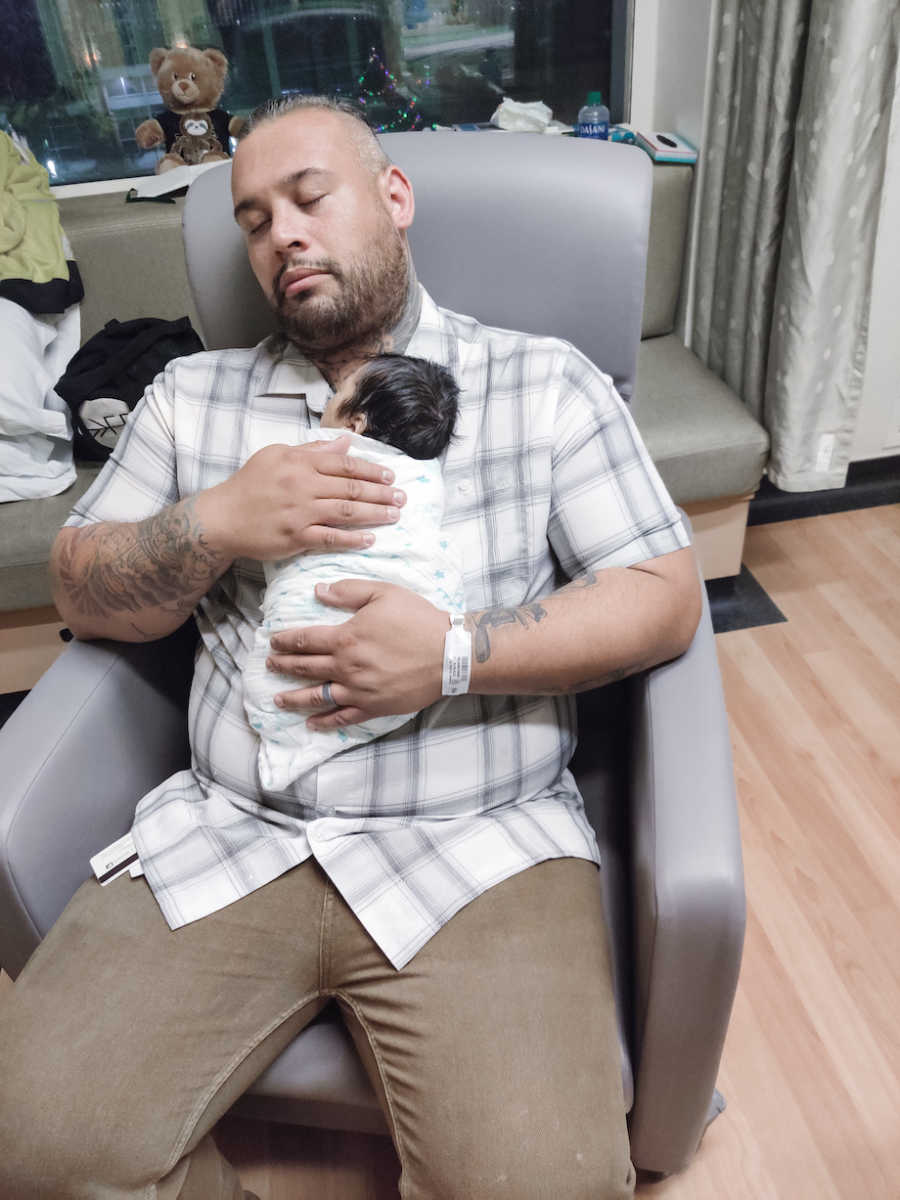 But when I learned to separate grief and mourning, it brought me peace and hope.
Grief is unending and unchanging. The pain of this loss will never get any easier. I will carry it with me, wherever I go, every second of every day, until the day I die and am reunited with my son. But the mourning process? THIS is what changes. Of course, I will mourn him every single day, but the way I mourn won't always be so bleak. It will one day become a little lighter to carry, at least on some days. I haven't quite made it to that point, but I know there are brighter days ahead. And the best part is, every day that passes is another day closer to heaven."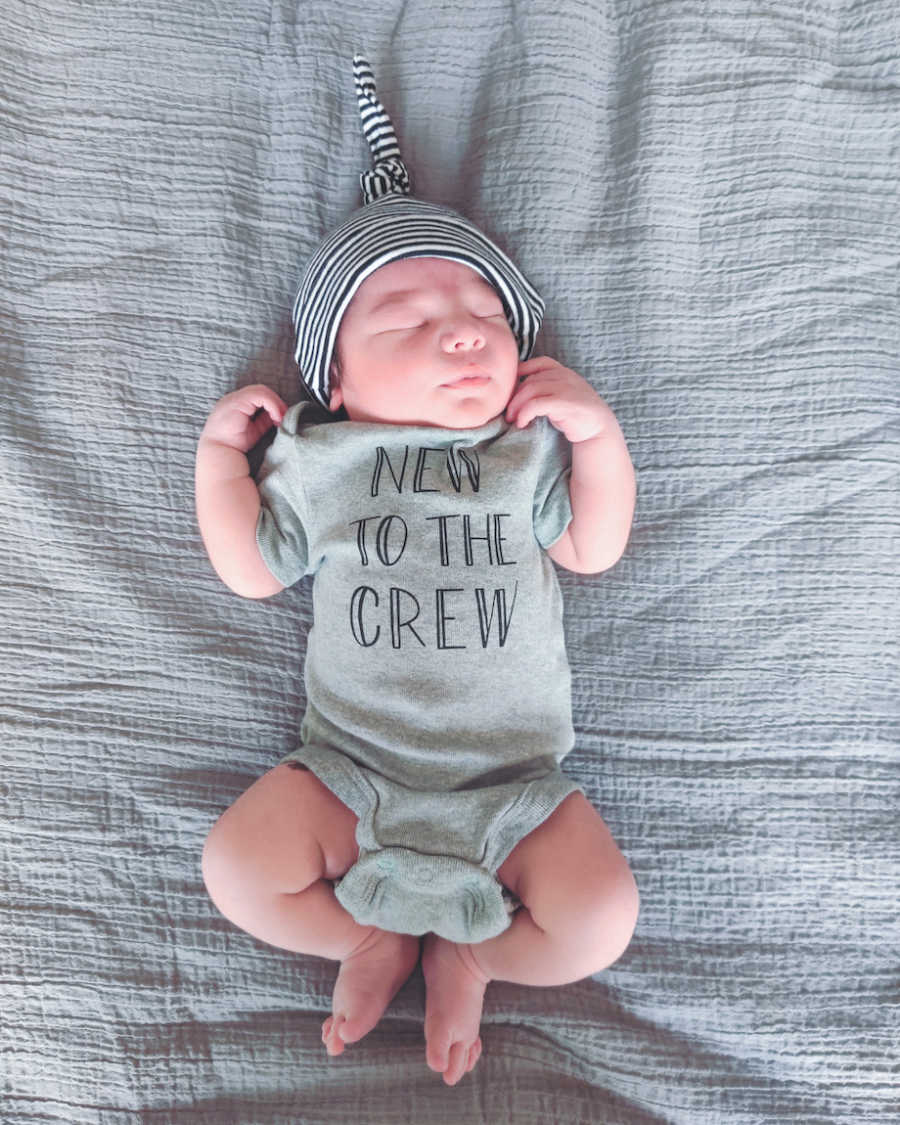 This story was submitted to Love What Matters  by Breinne Chavers of Ontario, CA. You can follow her journey on Instagram and on her website. Submit your own story  here, and be sure to  subscribe to our free email newsletter for our best stories, and  YouTube for our best videos.
Read Breinne's full story here:
'I'd lie on the bathroom floor and tell God I was ready; he could take me. I'll never be fully healed.': Mom loses 6-day-old son to rare metabolic disorder, shares reality of grief
'I'm seeing something.' My heart sank. This is it. I've lived a good life. She pointed to the screen. 'That's a yolk sac.': Mom's ovarian mass ultrasound turned surprise baby discovery
'I'd choose a brain-damaged baby over a dead baby any day. People who act like I should be relieved hurt me deeply.': Bereaved mom exposes stigma toward persons with disability
'The hospital days don't seem as horrific now. If I could relive them, I'd do it in a heartbeat.': Grieving mom urges 'soak up every single second' after losing newborn
SHARE this story on Facebook to let others know a community of support is available.