Trigger Warning: This story contains mention and images of child loss that may be triggering to some.
"My husband, Randy, and I met in 2010 at California MetalFest. He was a guitarist in a band at the time, and I saw his band play. It was definitely as close as you can get to 'love at first sight.' We connected instantly and became great friends. We haven't gone a single day without talking to each other since then. A week after we met, we were dating; and a year later, we got engaged.
We were married in 2012. We both knew we wanted kids, and we thought we might wait a year before trying, but we came back from our honeymoon pregnant. We had talked about having one or two kids, and then deciding if we would have more or be done. But I think deep down I always knew I'd have a big family.
Our first baby was an unplanned surprise baby. We were thrown into parenthood, but neither of us would change it. We were as ready as we could've been to have kids, and we were thrilled to start our family. I had Hyperemesis Gravidarum with my first pregnancy, which is a form of extreme morning sickness, but I still felt so grateful to be pregnant. I cherished every moment I carried her.
Cadence was born safe and healthy and we went on to have three more kids — Kairi, Oliver, and Ever — before we had Sterling. Sterling was also a surprise baby. We had four kids at this point and both felt like we were complete, but I couldn't shake the feeling we were meant to have another. Call it intuition or coincidence, whichever you believe, but I predicted we would have a son and he would be born in December of 2020.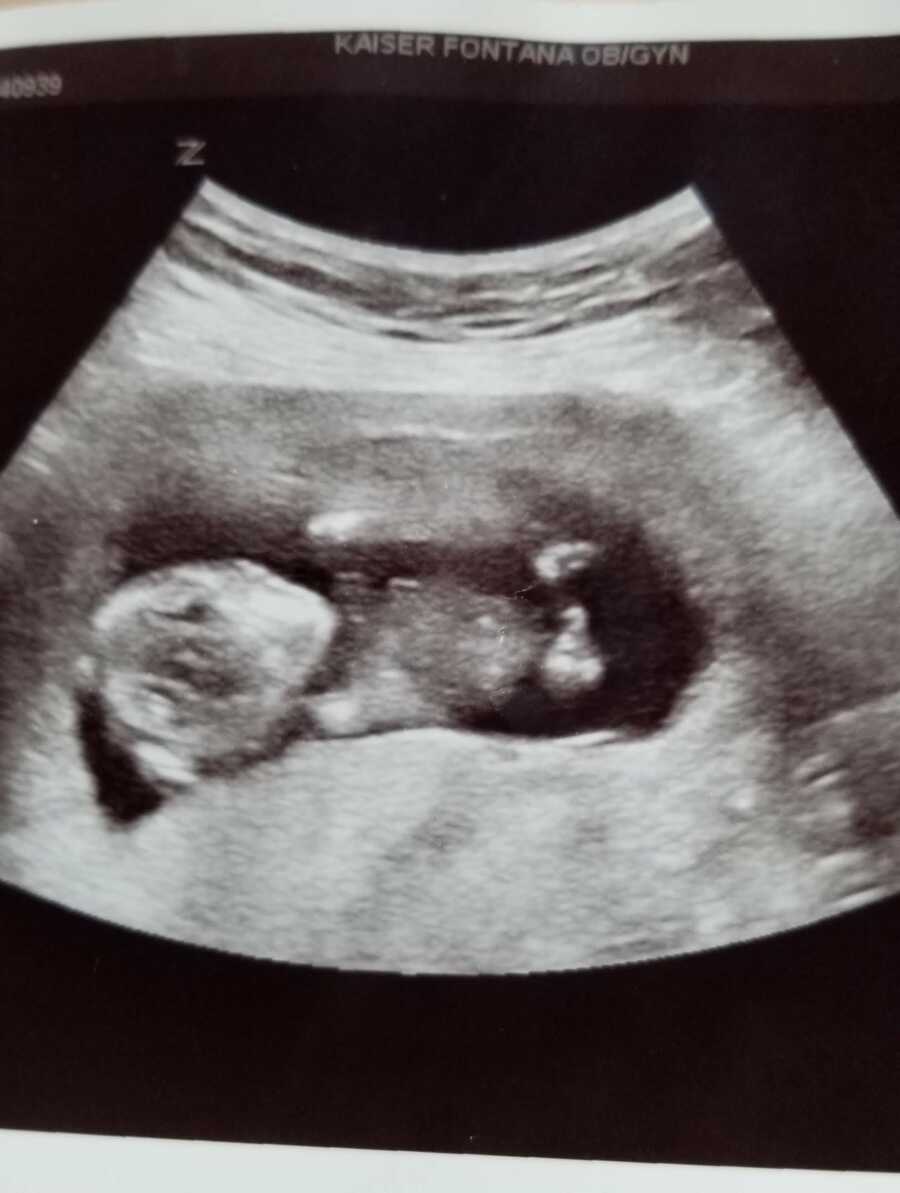 Sterling was born in December of 2019, so I was close! He was born just 15 months after our previous baby. We were shocked, but also excited. I knew it was meant to be. My pregnancy with him went smoothly. We were having our third home birth, so I was under the care of an OB and midwifery team. It was actually my easiest pregnancy. I felt great, had very minimal morning sickness (which was rare for me), and I had a lot of energy.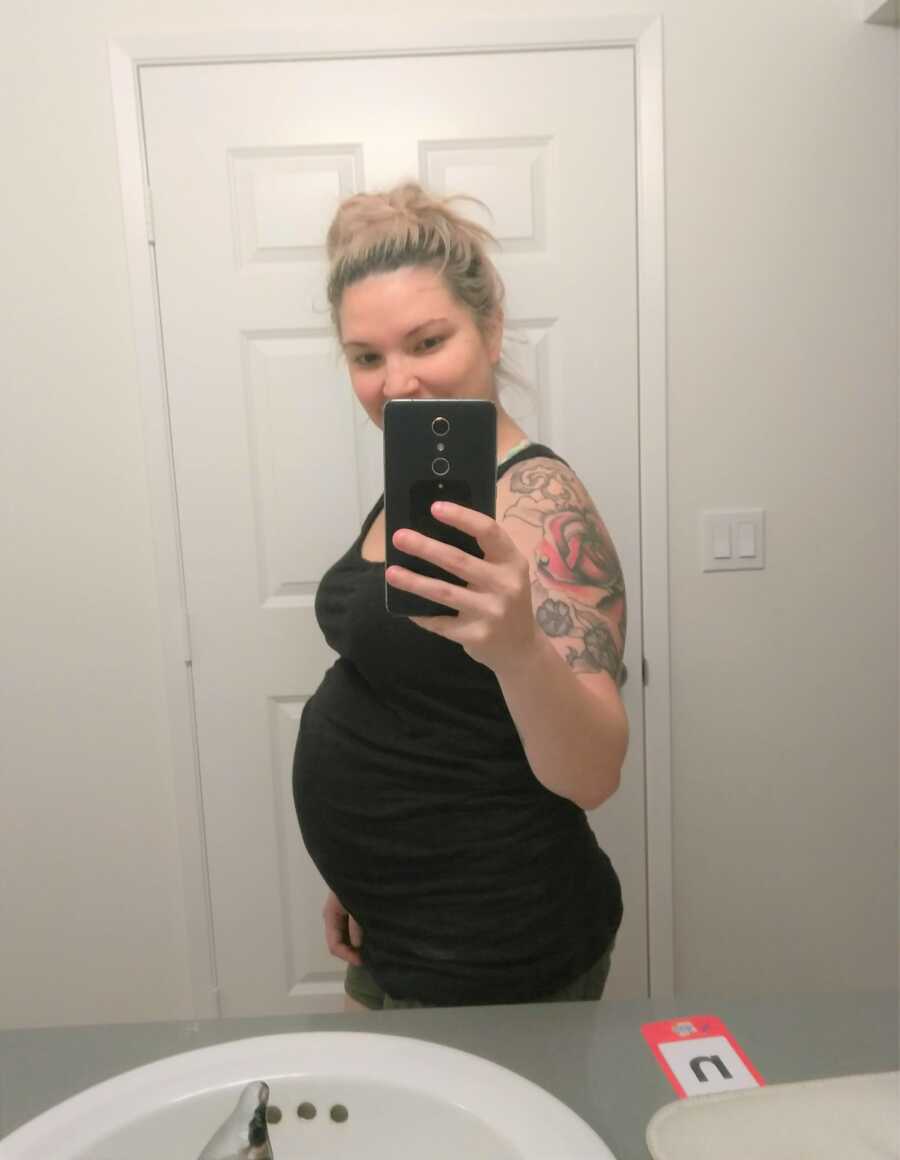 We kept the gender a surprise for birth. However, when I was 30 weeks along, I had a dream I gave birth to a baby boy with a head full of hair, but he was very sick in the NICU. This gave me a lot of anxiety, and I thought maybe it meant we would have a difficult birth and end up having to transport. I packed bags, in case we needed to transport, and installed the car seat.
My entire pregnancy was uneventful. I was healthy. The baby was healthy. There was never any reason to suspect something was wrong, and I was always a great candidate for another home birth. The only reason I had any anxiety at all was because of this dream. His birth was beautiful and healing. I had some birth trauma from my previous birth, and trauma from rape when I was 19. I had been working with my therapist for a while, and I was nervous to give birth again now that I understood how the past assault was affecting my births, but Sterling's birth was healing and redemptive.
Sterling was born at home into water on December 5th, 2019 at 12:02 a.m. He was well. He seemed healthy. We didn't have to transport. All my fears disappeared the moment he was born and cried in my arms. I was at peace, and it was the last time I felt truly complete.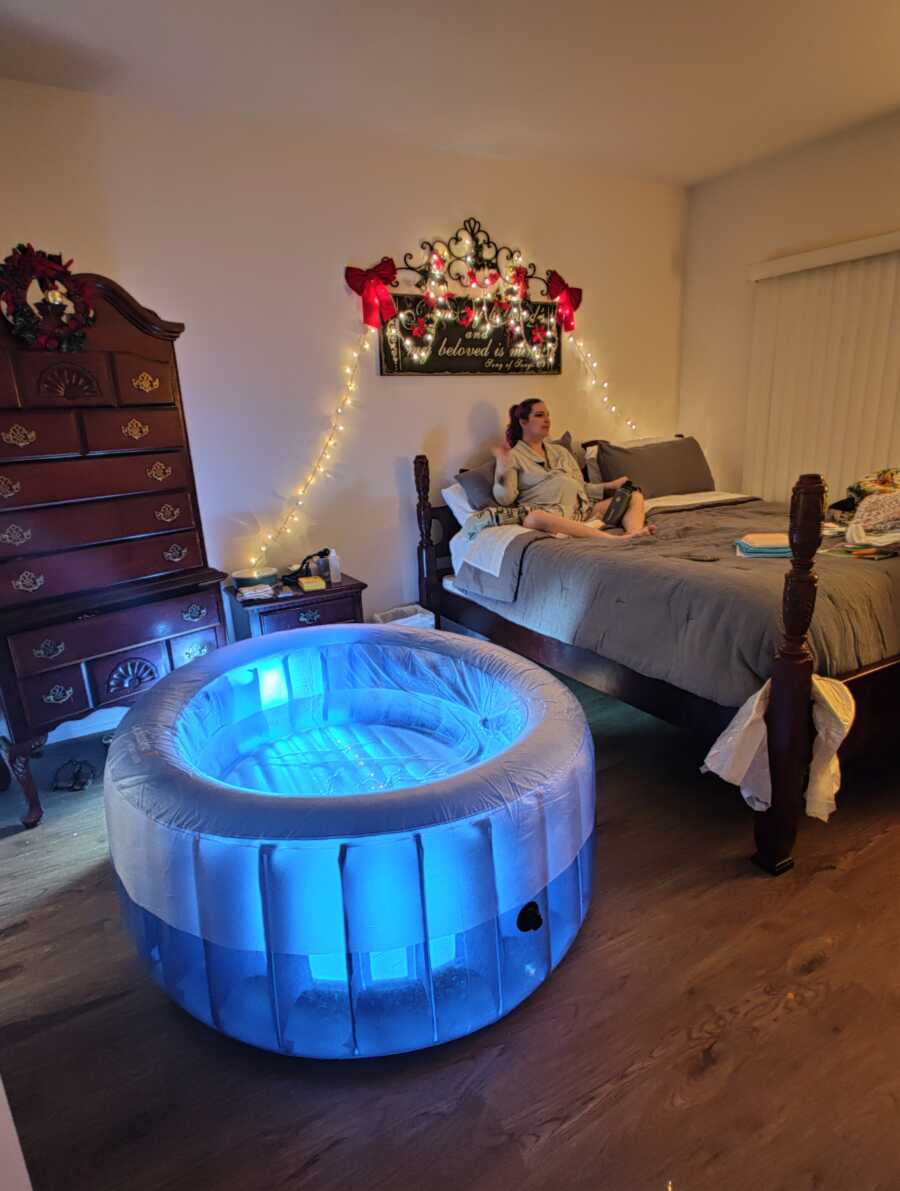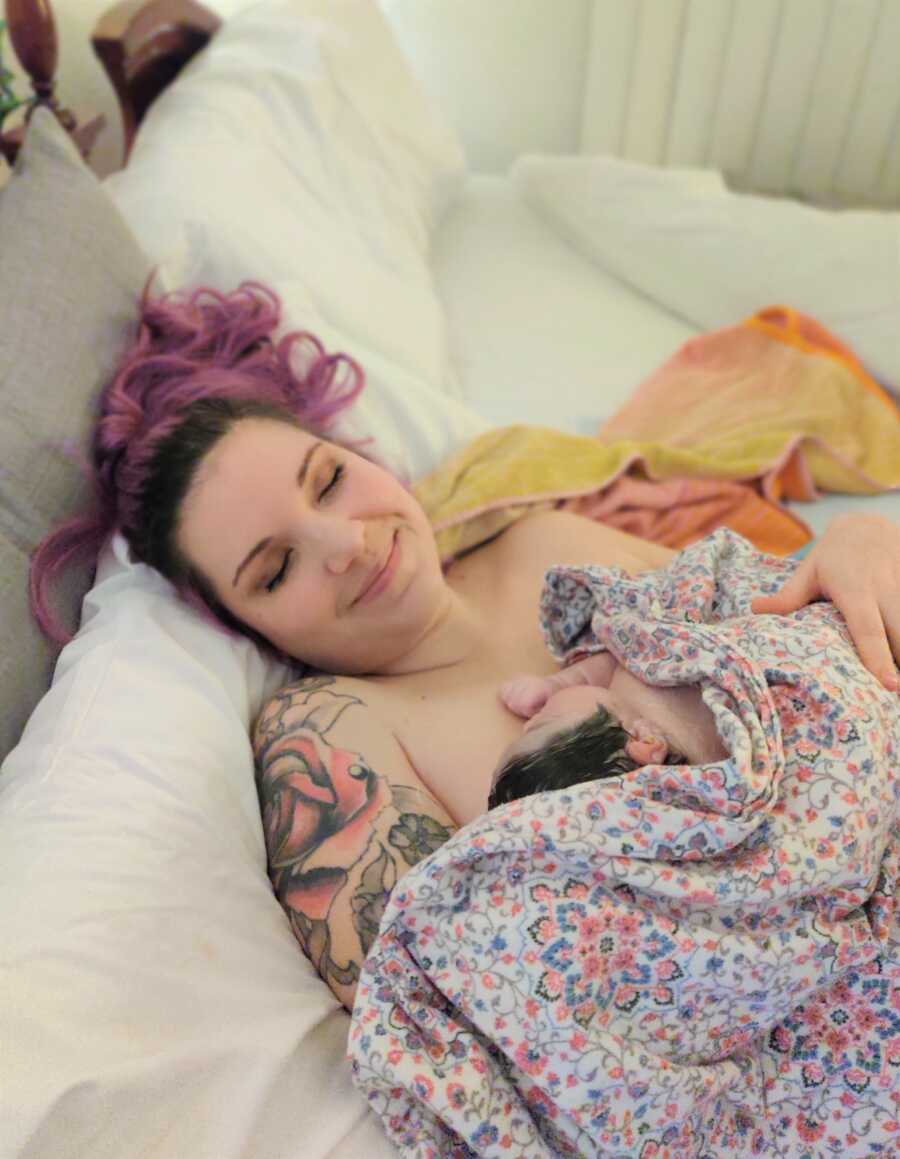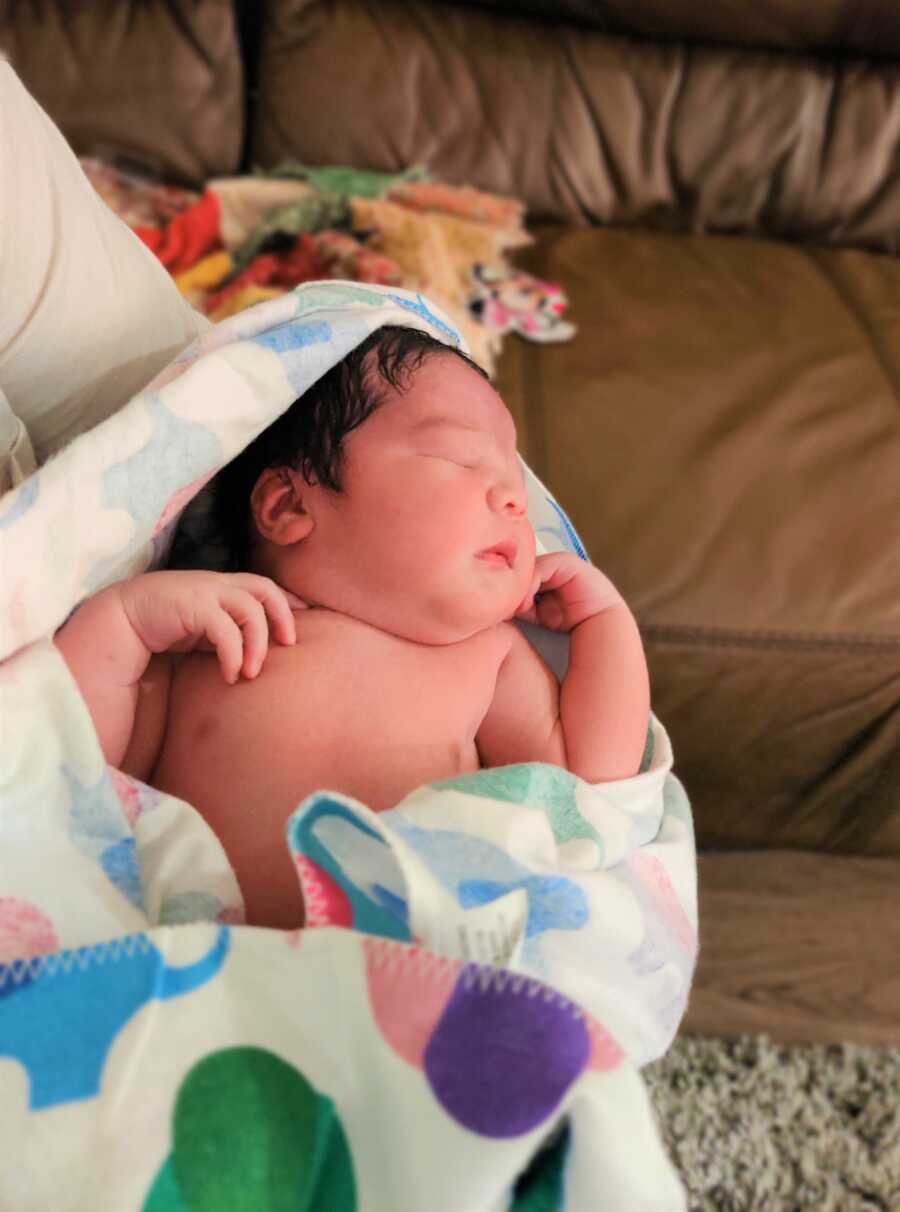 His newborn exam was perfect. His Apgar scores were 10's. He was breathing well, eating well, sleeping, peeing, pooping- all the normal newborn things. He loved to be warm and snuggled up tight in a blanket or in your arms. He wouldn't let you relax your arms when you held him. He had to be held tight. I love the way he was telling us to hold tight, almost like he knew we didn't have much time with him.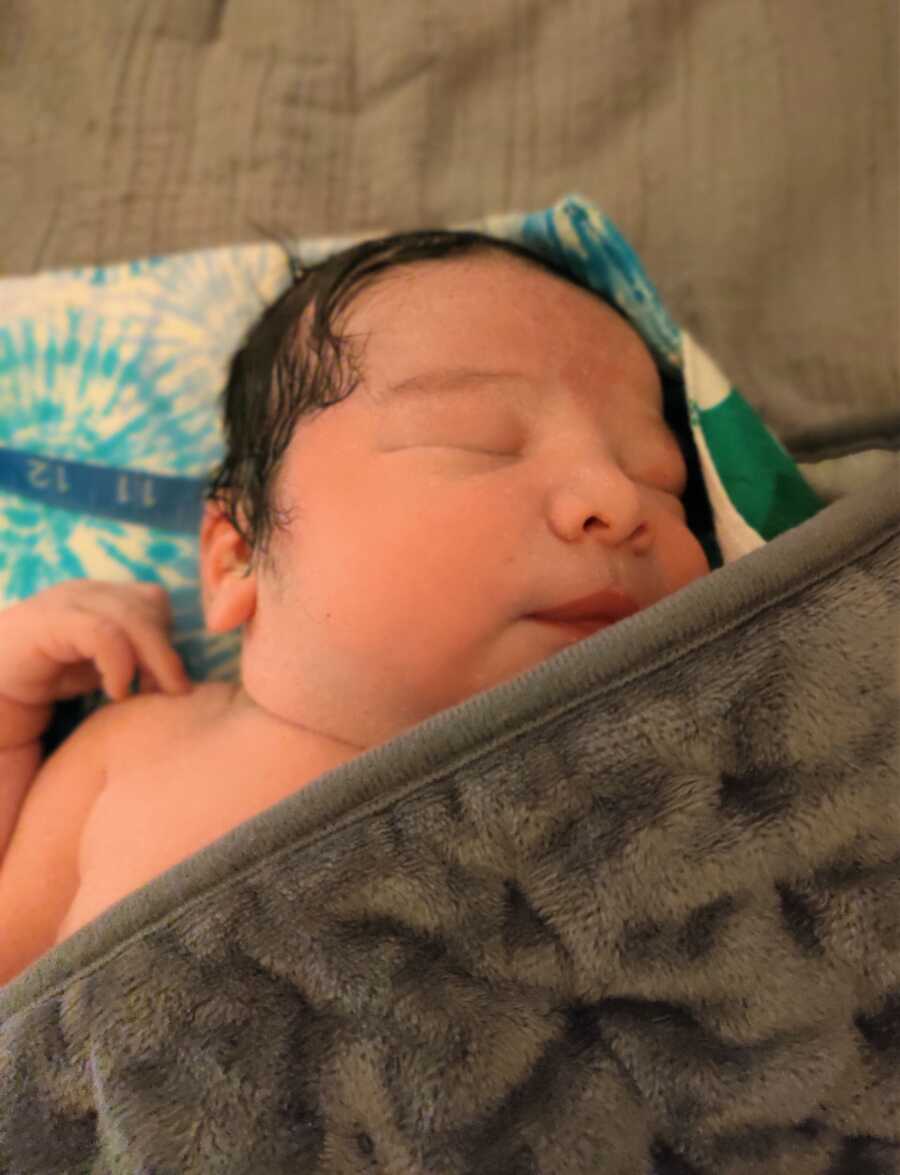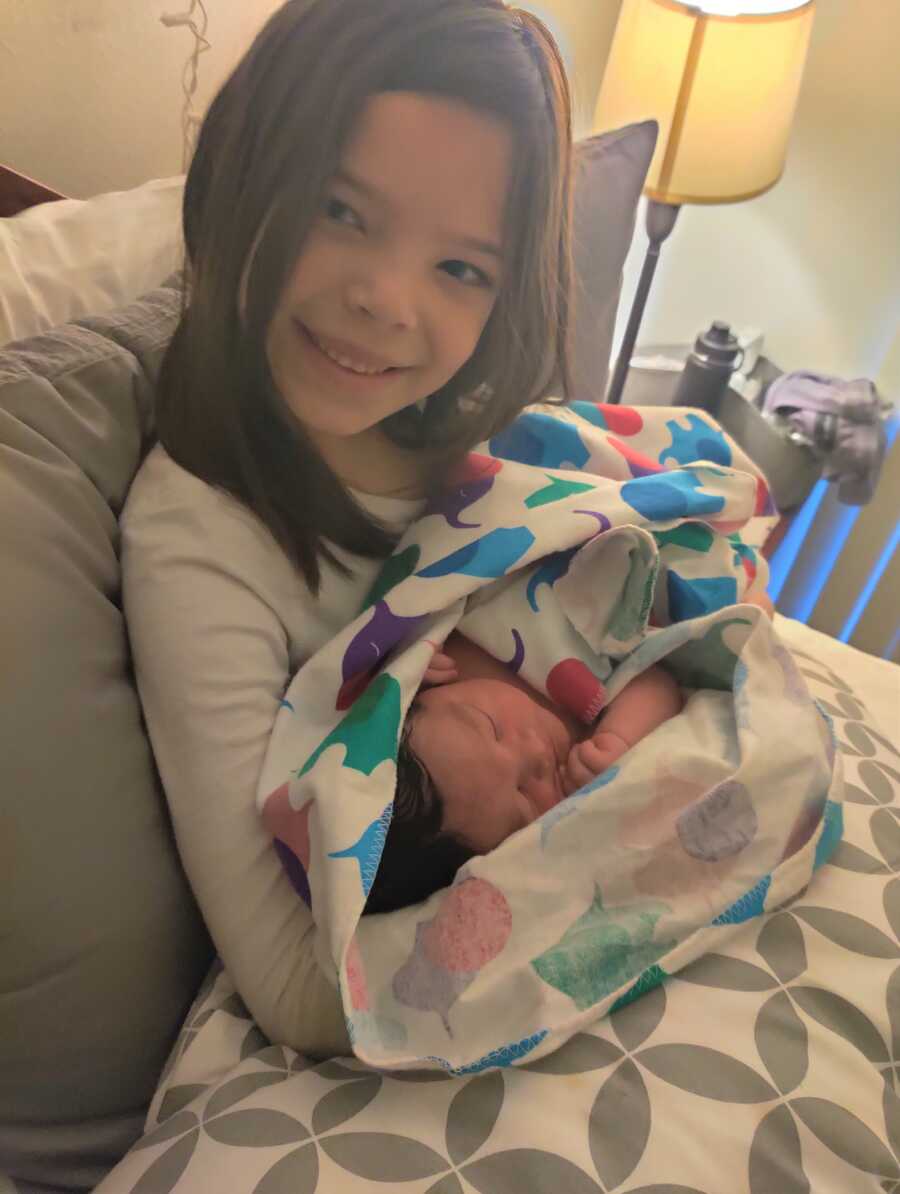 Sterling started showing signs of respiratory distress the following day, about 24 hours later. We rushed him to the ER, where they began running tests, and everything came back negative. He was admitted to a hospital, and there he was in the NICU, just like he was in my dream. He was deteriorating quickly. He was having seizures. He stopped breathing on his own and had to be intubated. His heart stopped and had to be resuscitated. His organs were failing. And the entire time, the doctors didn't know why. We had no answers about what was happening. I overheard one doctor speaking with a neurologist, and they mentioned brain damage, but Sterling hadn't had an MRI yet, so nothing was for sure.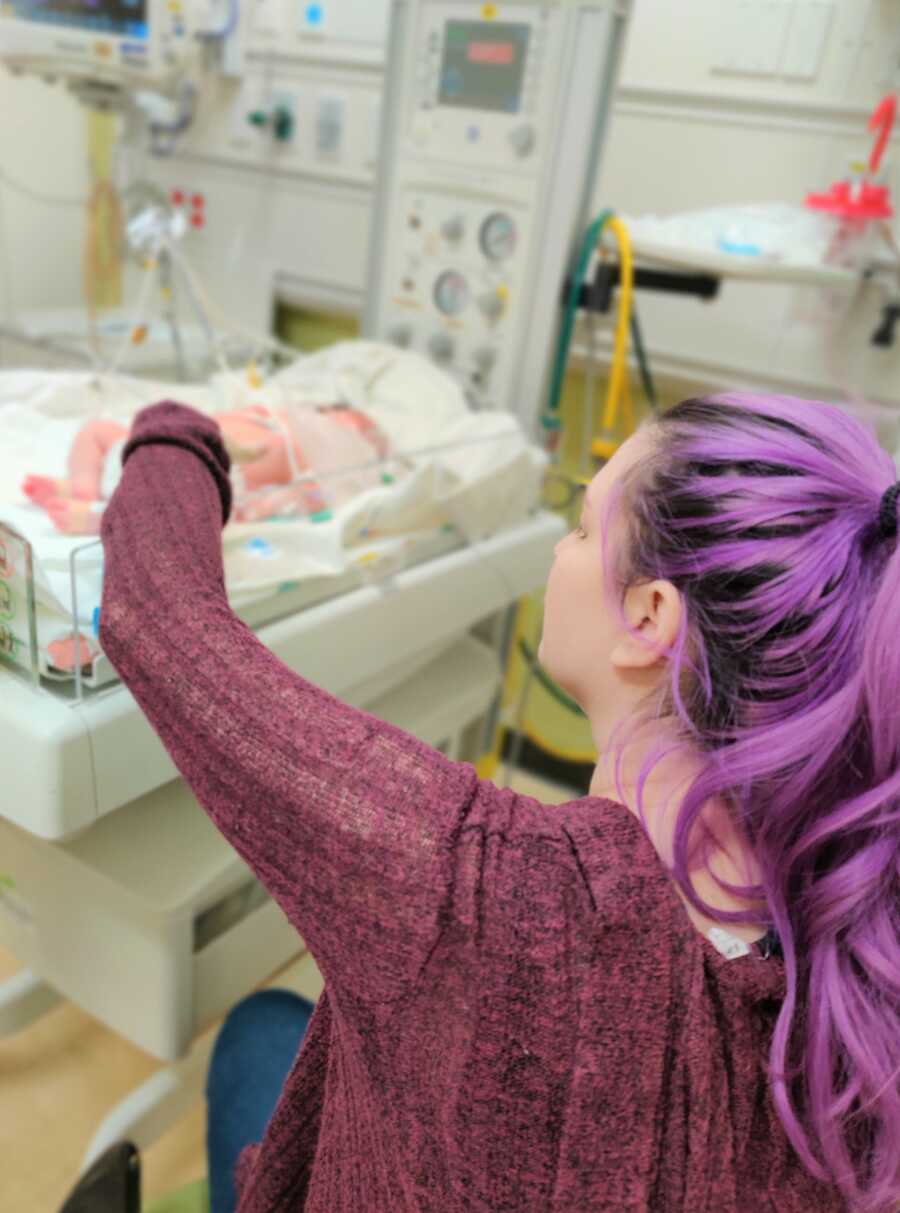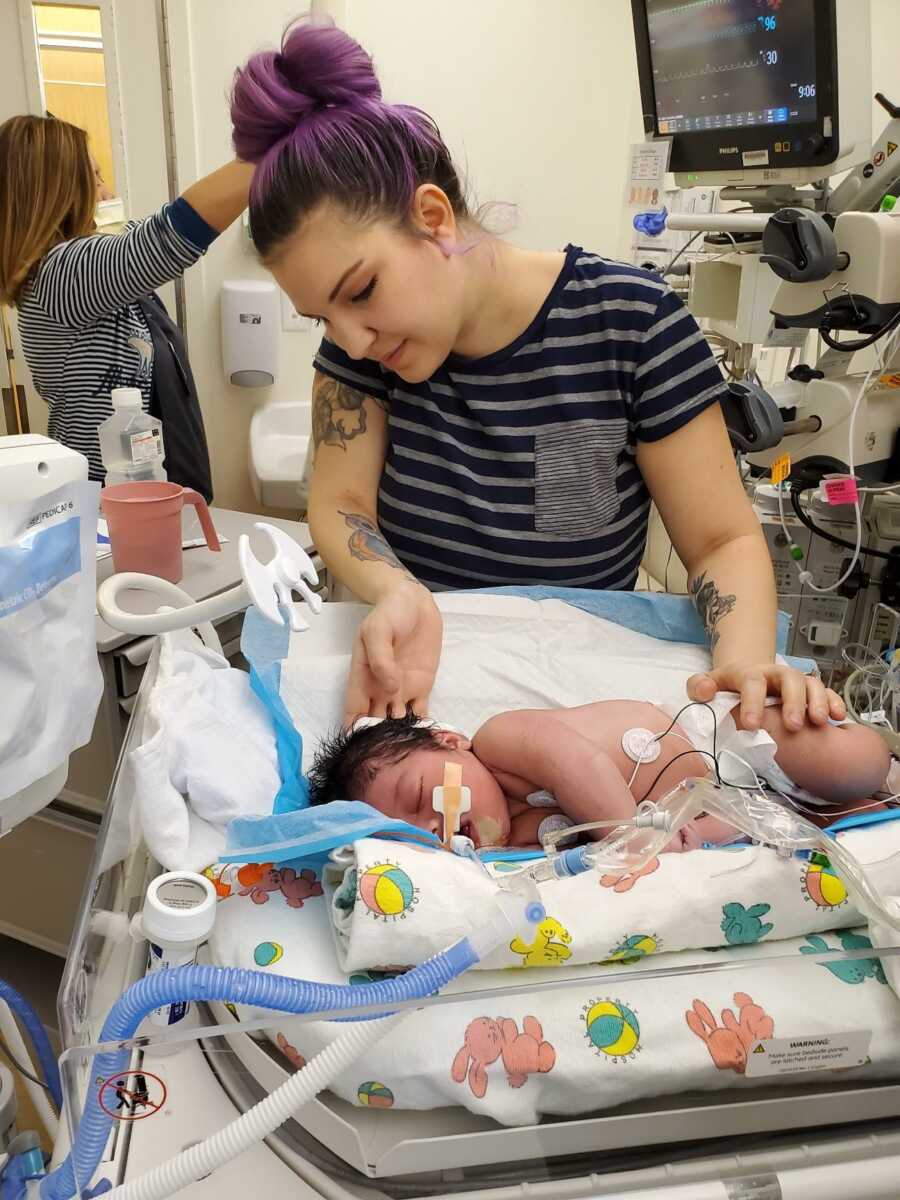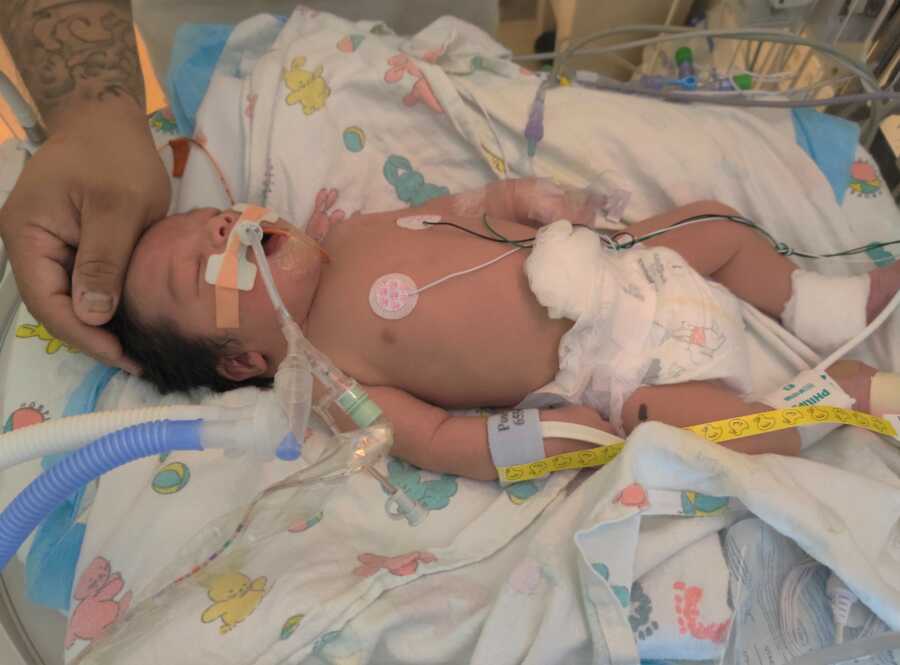 One thing I do know for sure, his blood pressure would always rise when he would hear me speaking. His heart beat a little faster at the sound of my voice, and to me, it's a sign he always knew me. He knew I was with him. Finally, five days later, they found high levels of ammonia in his blood. He was transferred to Children's Hospital of Los Angeles (CHLA) to be under a specialist and metabolic geneticist. I felt hopeful for a split second because we knew we would finally get answers, but the feeling of relief soon dissipated when we understood what the ammonia was doing to his brain this whole time. We were airlifted, and the entire helicopter ride over, I listened to the doctors talk about how badly his brain had been injured by the ammonia in his blood, and how there was no hope for recovery.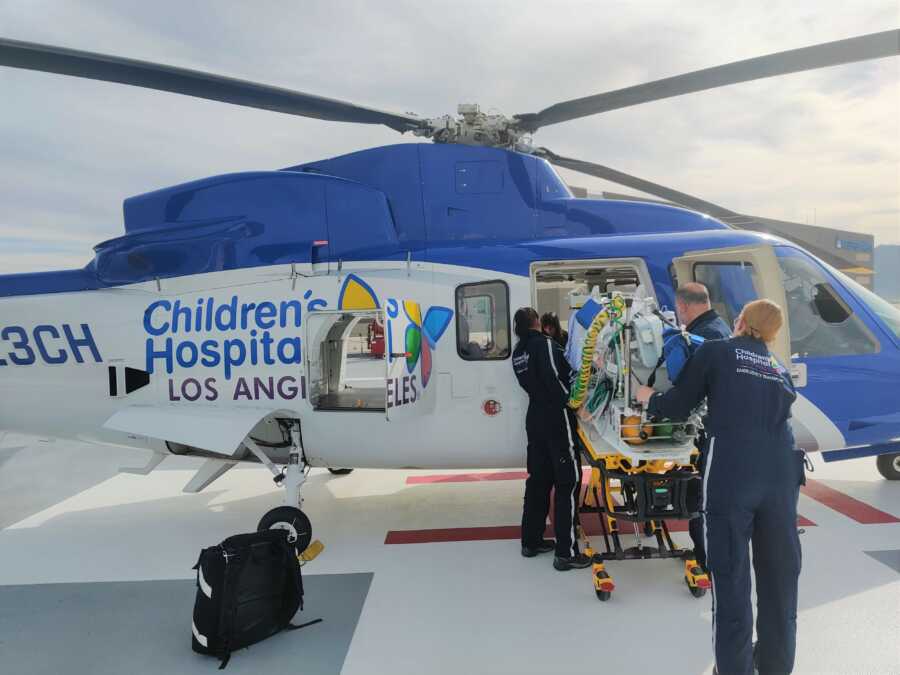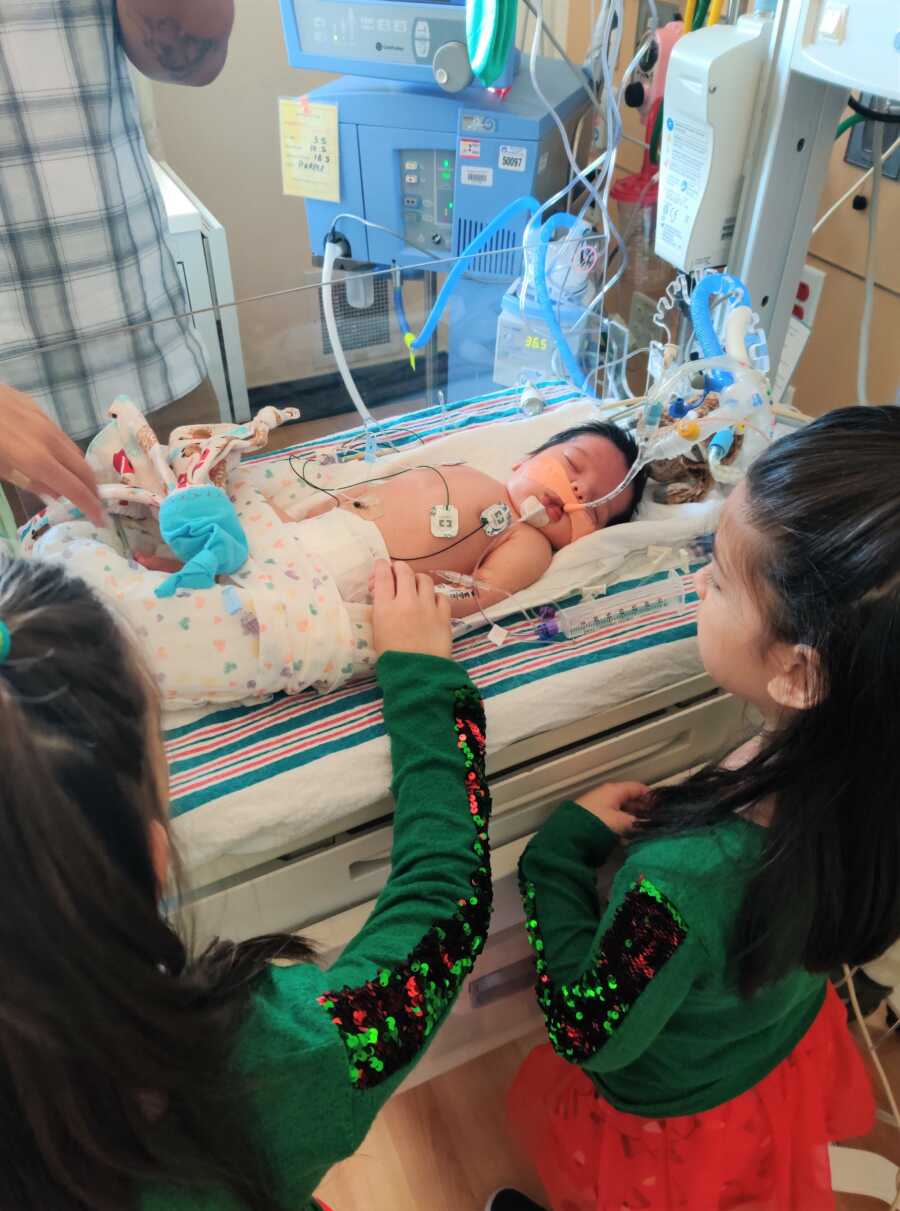 Deep down, I felt like I knew he wasn't going to survive much longer, but it still felt like a shock to hear it spoken out loud by the doctors. I could feel my heart crumbling to pieces, but I had no idea about the pain lying ahead. Sterling was diagnosed with a rare metabolic disorder, Ornithine Transcarbamylase, which affects the way his body processes protein and filters ammonia. His body was unable to flush ammonia out, so it built up in his blood and damaged his brain. His brain was so damaged, it shut down all his organs, which is why he couldn't breathe on his own and why his heart stopped. On December 11th at 10:12 p.m., our six-day-old beautiful newborn baby boy died; an experience I could never explain, and one you couldn't even imagine if you tried.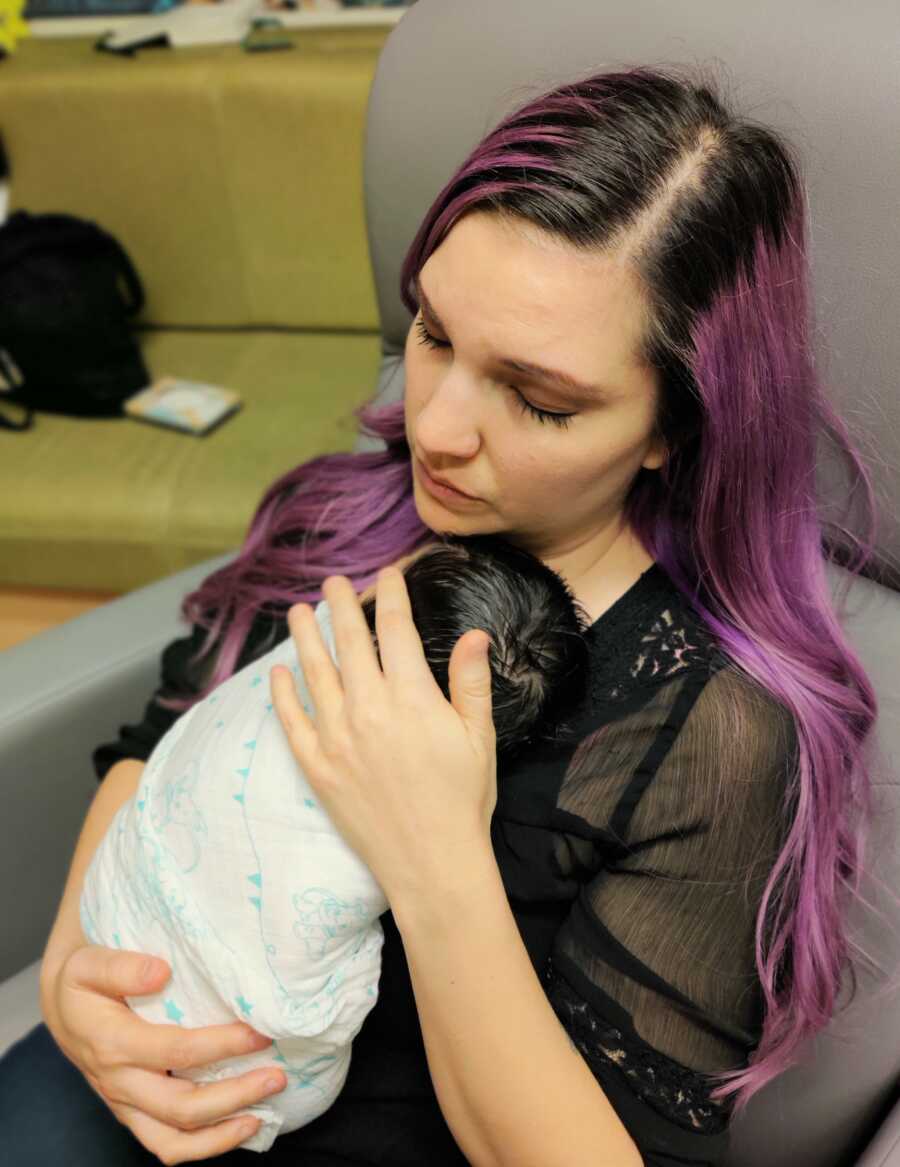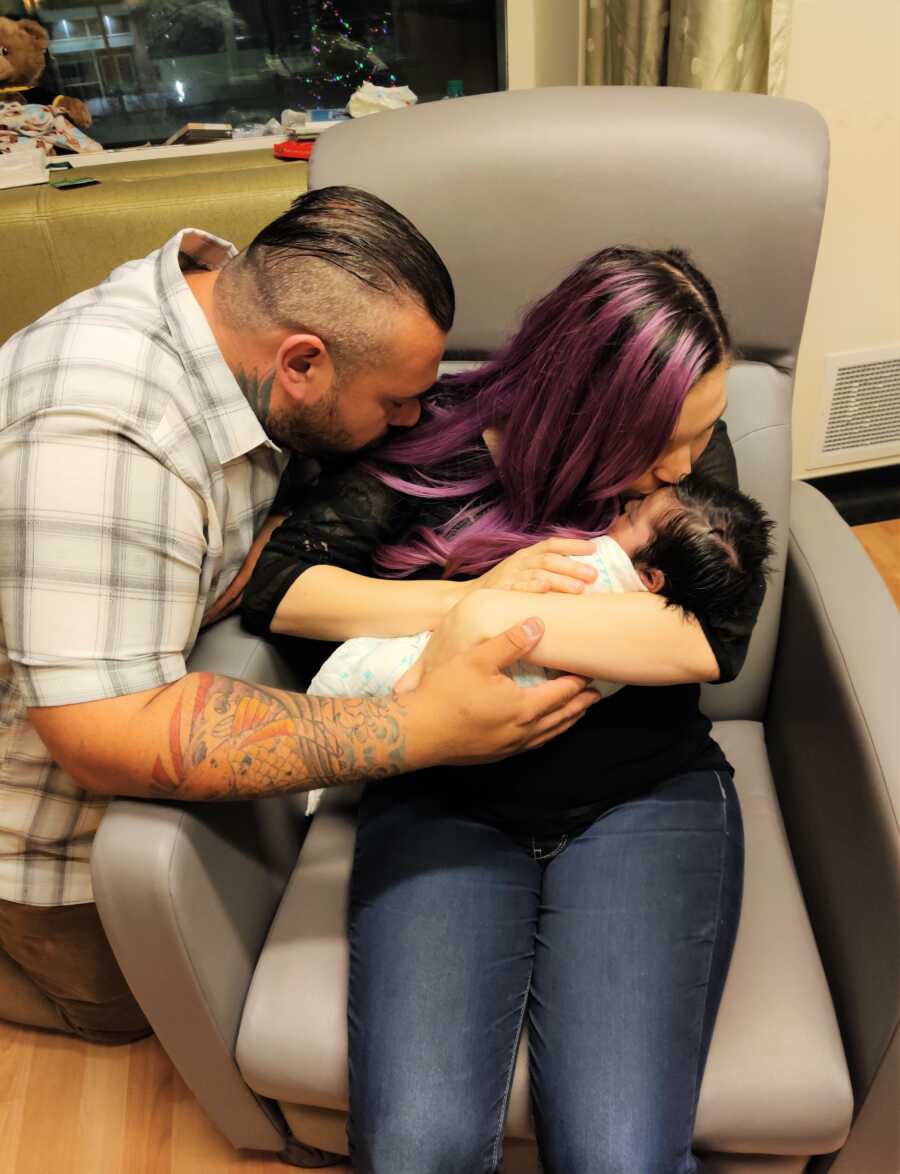 I think we all try to imagine what child loss might be like, but as horrific as it is to simply imagine, it still doesn't even graze the surface of what this pain is truly like. To see the color fade from his face, and his little chest stop rising to take another breath, it's almost like I was the one who died this day. It felt like my soul left its body too at this moment. Such heartache, and yet, we had so much peace. There was peace in knowing Sterling was no longer suffering, and he would never suffer again. I would do anything to change the way this story was written and to live in a world where Sterling survived, but I will accept the pain I feel knowing he never has to experience pain ever again.
For the first time in my life, I don't fear death. In the early days, I desired it. I wanted to be with Sterling, and I didn't think I could live with the pain of losing him. There were nights I would lie on the bathroom floor and tell God I was ready and he could take me, but it wasn't my time, so I had to find a way to survive. The thing most people don't get is this is an all-day, everyday thing. They think grief gets easier and we get better, but you don't come back from this. Grief doesn't ever get any easier. It gets different. I always say there's a difference between grief and mourning. Grief is the way you feel about the death of your loved one, and mourning is the outward expression of grief. The mourning is what changes. The grief never will.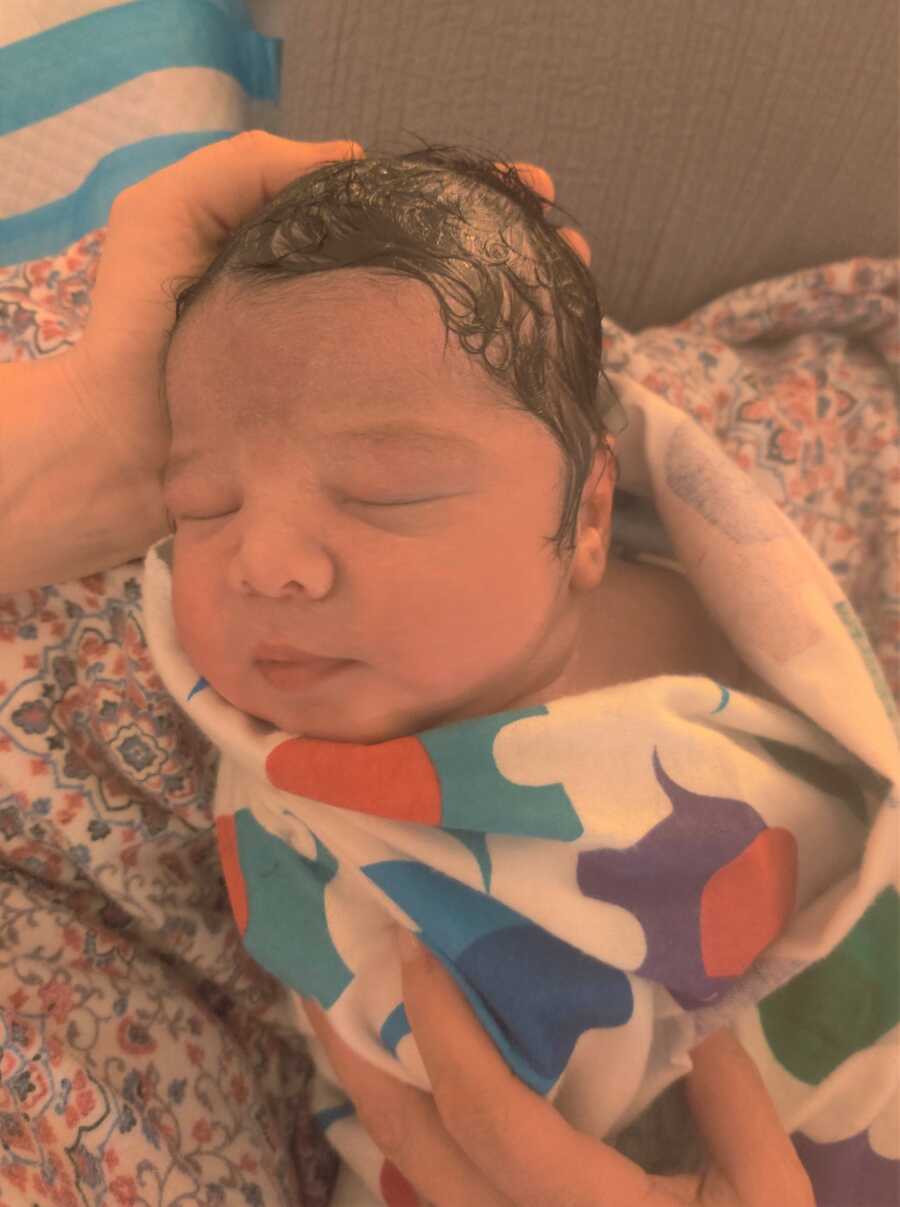 One of the worst parts of all this, besides missing out on raising my son and watching him grow, is society is gravely mistaken on what death and grief are actually like. Pun intended. Dark humor has been a necessary part of living with grief. All jokes aside, most people just aren't aware of what grief actually feels like. They believe in the five stages of grief, which was actually never written about death and doesn't apply to death at all, in case you didn't know. They believe grief is a journey you get through; it has a beginning, a middle, and an end. They believe grief is something to overcome, and something they can fix with empty platitudes. This is all wrong. There is no timeline.
Grief is not a journey from point A to point B. It's a lifelong journey of learning to live with this gaping wound in our hearts. It's experiencing and uncovering new layers of grief as we miss out on milestones throughout the years. There aren't five stages, but hundreds of different emotions we continuously cycle through for the rest of our lives. It's being happy and laughing one second, and sobbing your eyes out the next. It's being so destroyed by the loss of our child, but so incredibly proud they are ours. And I don't care how good you are with words, there is nothing you can say to ease a bit of the pain we are feeling.
I will never be anything less than completely messed up by Sterling's death. We aren't meant to outlive our kids. We just aren't. But I will say I don't lay in bed all day praying I will die anymore. I've learned to live with the pain and to carry my grief. I've learned to make room for joy and happiness and hope. I learned to love again, and we had another baby.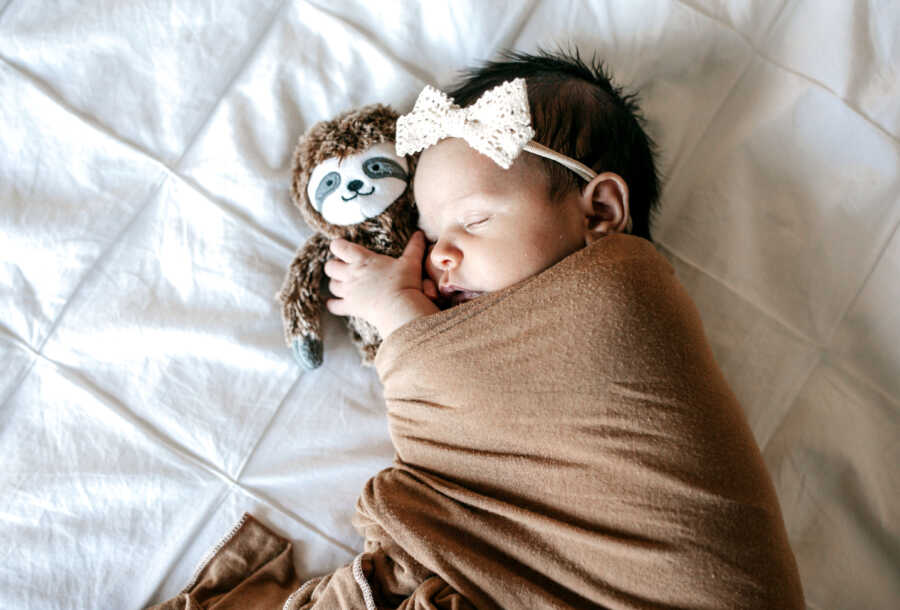 I know nothing good and beautiful in my life will ever diminish or negate the pain, and I also have the emotional capacity to hold space for both grief and pain, and hope and happiness. I will never be fully healed from this side of heaven, but I have learned not only to survive but how to enjoy life on earth again.
Here's how I'm surviving… Therapy is very helpful, but community is what helped me the most. My therapist was a part of this community. She gifted me free sessions and cried with me like we were dear friends. We had a lot of support, especially in the beginning. Gift cards, donations, cards, texts, prayers, meals, discounted flights for our out-of-state family to fly in, hospital bills were covered, regular bills were covered for the next month — you name it, we received it. We were held up by our community, and we will always be overwhelmed with gratitude for all the support we received. Over time, the support diminishes, or maybe it changes. It seems like fewer and fewer people are aware of how badly we are hurting and always will be hurting. And I know this is natural. Not everyone is going to be hyperaware of our pain all the time.
I know it's normal everyone else moves on, even though I never will, and I don't blame anyone. But I can't say it doesn't hurt. It adds another layer of weight and feels very isolating. Luckily, I've gained so many more friends since Sterling's death who do a really beautiful job holding space for me. They speak Sterling's name. We talk about him all the time. They are understanding, and I can be open and honest and tell them if I'm depressed. And my family is everything. They have always been here for me, and I know they're not going anywhere. I don't have to hide my pain from my family and friends. Really, the key to survival is grace. Give grace to others, knowing they most likely mean well, but can't get everything right. Release expectations of what you think others should do, but also set healthy boundaries so people know what you want.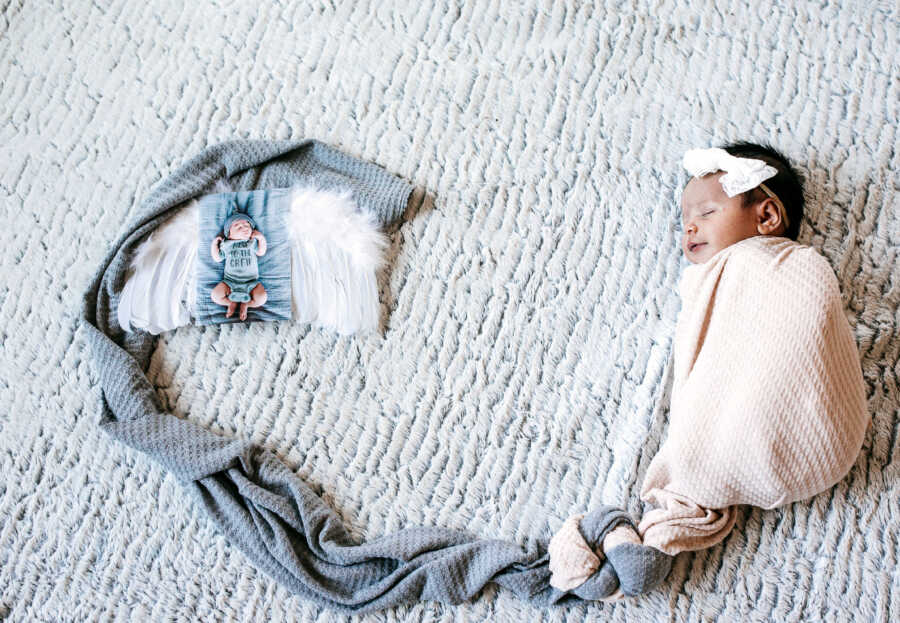 Not everyone will be helpful, and some will be downright hurtful. Use this time to really hone in on your community. You will lose some relationships, but they are not your people. Find your people and cling to them. Most importantly, give grace to yourself. It's okay if the dishes pile up. It's okay if you don't cook for the next six months and order takeout. It's okay if you can't bear to go to a baby shower or even walk down the baby aisle at the store. It's okay to cry. It's okay to scream. It's okay if you drank a little too much last night. It's okay to be angry and depressed. Child loss is extremely depressing. This really is as bad as you think, and it will never hurt any less.
I won't lie to you and tell you the pain gets better. It doesn't, but you will learn to live with the pain. Sometimes, the pain is all-consuming. One day, you will wake up to something other than your tears, and you will feel alive again. Until that day comes, remember you are not alone. If you know someone who has experienced the death of a child, and you want to know how to support them, I encourage you to do whatever your feelings call you to do. Whether it's a meal, a donation, a gift, or simply sending a text to let them know they're not alone. Whatever it is, go through with it. There is a reason it is being laid on your heart.
No act of kindness is too small. Sometimes the help is practical and tangible, but most of the time, we just need your presence. One of the greatest gifts anyone could give me is to be here for me, to let me be sad and acknowledge my grief, and to speak Sterling's name. To the person wondering if this is your sign to reach out to the person you're thinking of, this is your sign. And to the person reading this, thank you for listening to our story. Thank you for holding space for me. Thank you for wanting to know about my boy, Sterling. You may not know it, but by bearing witness to my pain by reading my words, you have become a part of my community. Your support means the world.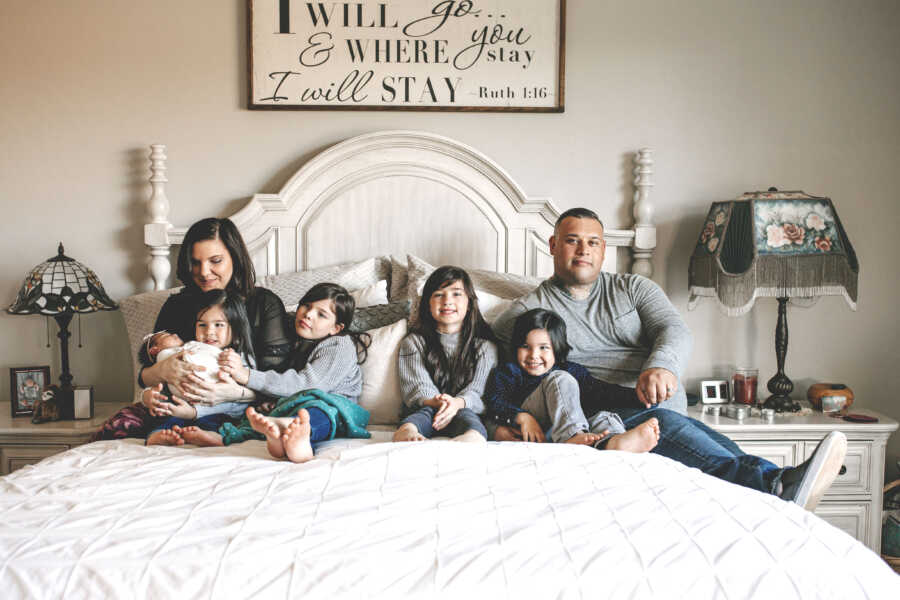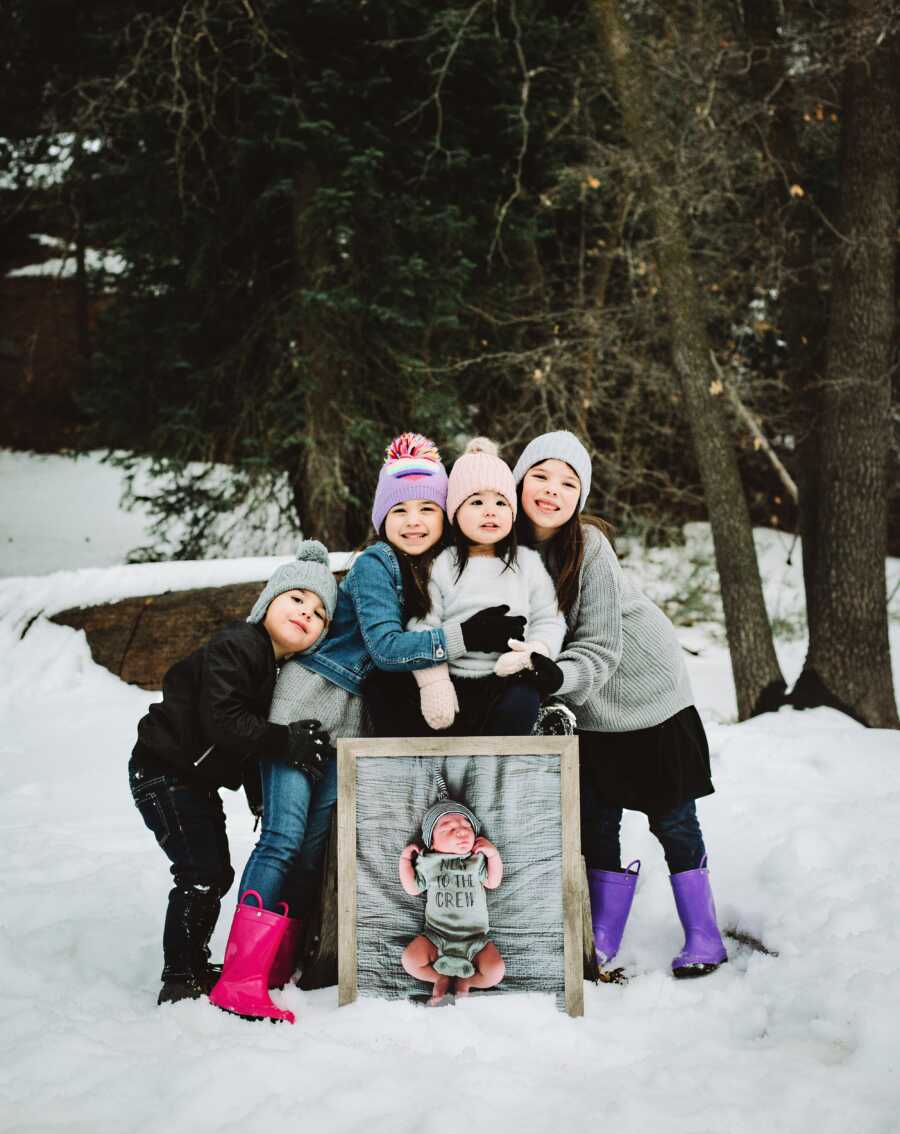 I can't end his story without sharing that Sterling donated his heart valves to other children in need. I received a phone call early the next morning after he passed, and a kind man asked if we would be willing to donate Sterling's heart tissue. I knew immediately; if there was even a chance we could help spare one parent from the heartache we were experiencing, we would do whatever we could. We instantly agreed and began the process of interviews, paperwork, bloodwork, and tests that it takes to be approved for donation. On December 13th, 2019, two tiny heart valves were recovered from Sterling's body and the gift of life was given to two small children. We didn't get the miracle we prayed for, but we know, because of Sterling's gifts, he was the miracle these two families were desperately hoping for.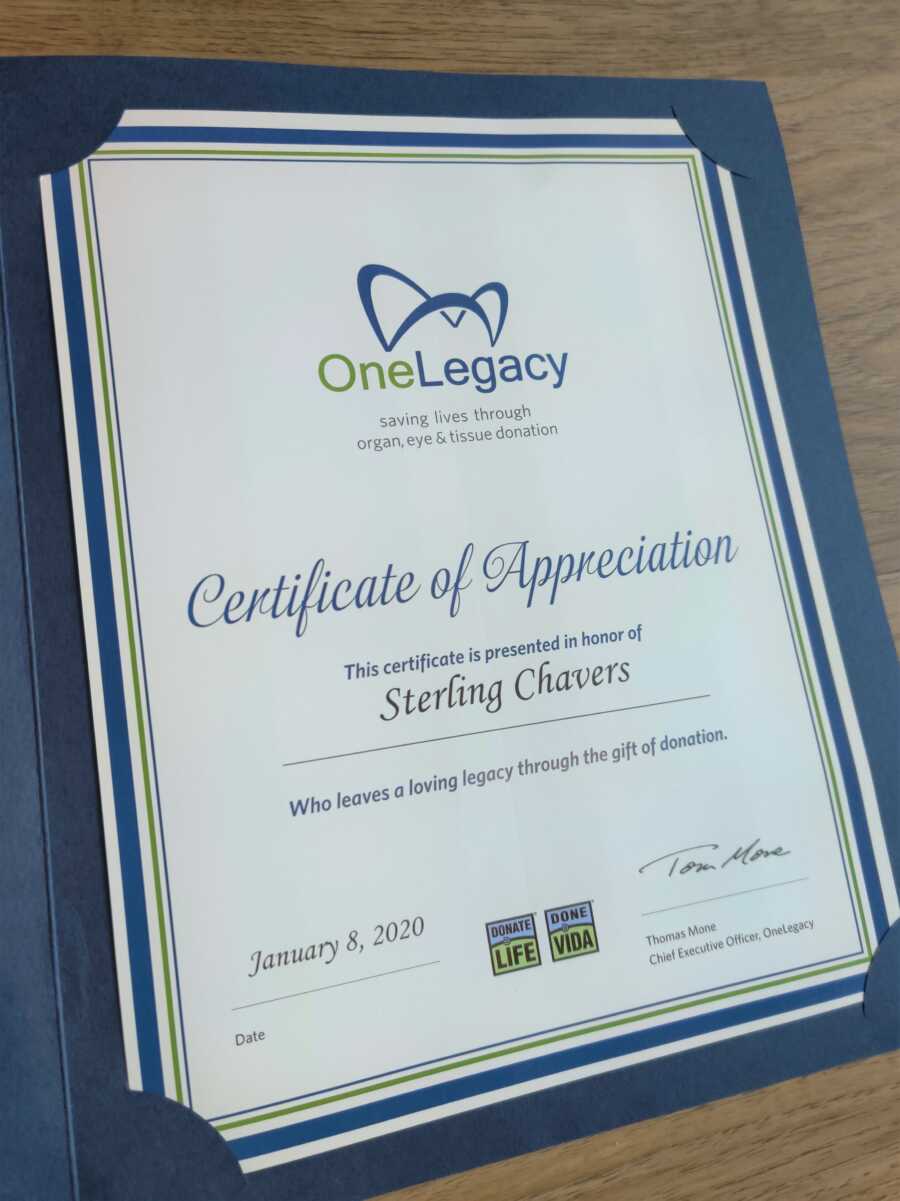 It was then I decided to donate as much of Sterling's milk as I could pump. I pumped every day for a little over a month. After stashing a couple bags of his milk to save, I ended up being matched with a local mama to give the rest. She was a single mama who needed to return to work soon after birth and needed donor milk to help with supplementing. We were able to provide them with a few hundred ounces of Sterling's milk. Her baby boy was born around the same time as Sterling, and it meant so much to me that we were able to give back to someone in need.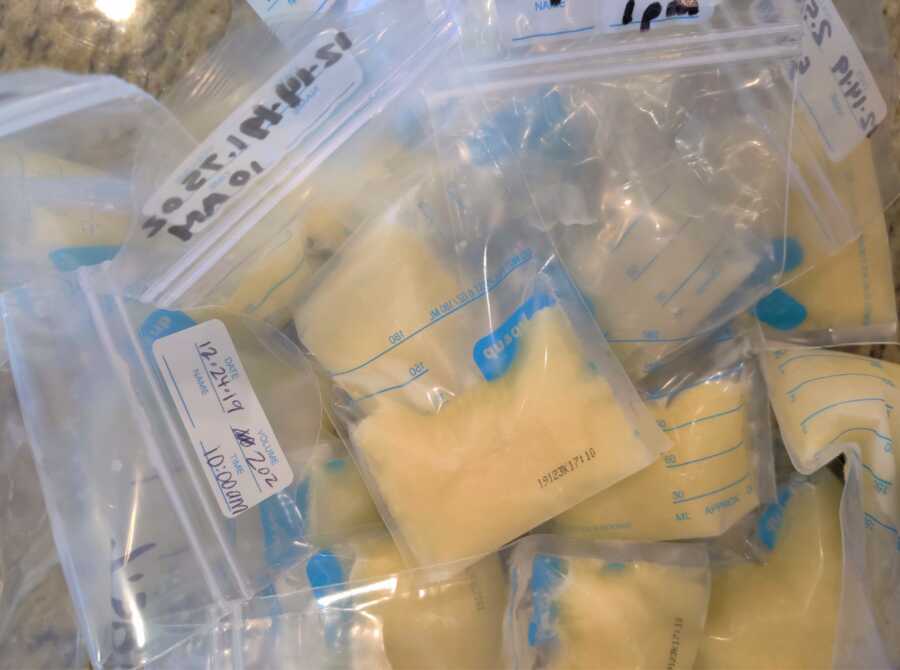 Pain doesn't always turn to purpose, but in our case, it was comforting to be able to give back in the early days of grief. Even now, I will do everything I can to raise awareness of Urea Cycle disorders like Ornithine Transcarbamylase deficiency. I'll be honest, no good thing will ever make Sterling's death worth it. Call me selfish, but I would trade it all to have him back. Since that is not an option, I will do what I can to bring as many good things as I can from the worst situation. I'm so proud of our little hero, who left behind a powerful legacy and accomplished more in his 6 days on earth than most of us do in an entire lifetime."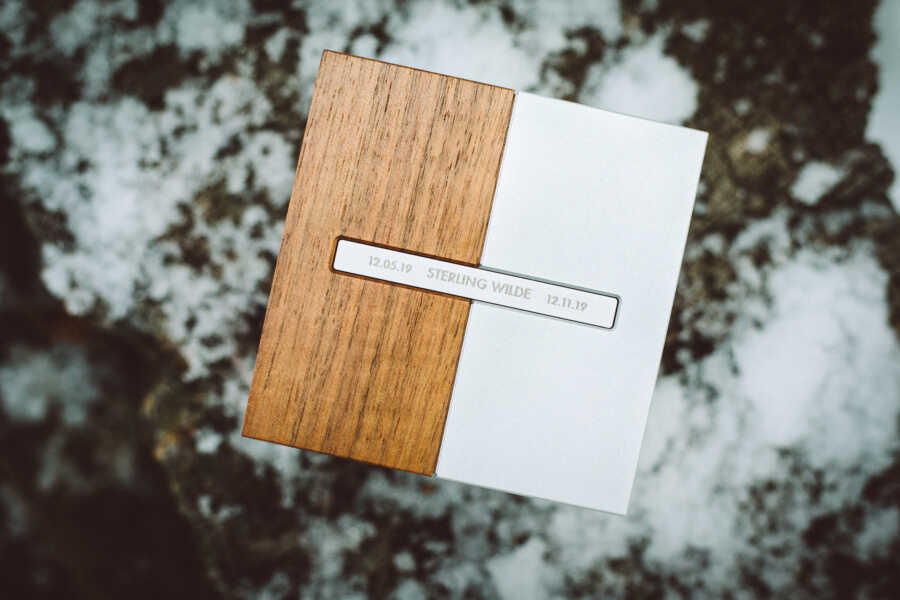 This story was submitted to Love What Matters  by Breinne Chavers of Ontario, CA. You can follow her journey on Instagram and on her website. Submit your own story  here, and be sure to  subscribe to our free email newsletter for our best stories, and  YouTube for our best videos.
Read Breinne's full story here:
'I'm seeing something.' My heart sank. This is it. I've lived a good life. She pointed to the screen. 'That's a yolk sac.': Mom's ovarian mass ultrasound turned surprise baby discovery
'It was a birth injury.' I was furious. Because it was a home birth, he was denied care.': Woman loses son after being refused care, 'They let us down in our time of need'
Read other stories about child loss here:
'My body kept going, but it felt like my heart should have stopped when Sami's did. He was the light of our life.': Couple unexpectedly loses 8-month-old baby; share acts of kindness in his honor
'Are you ready to hold your baby?' She takes a deep breath, sits up as straight as she can. We're very careful.': Child loss photographer reminds grieving parents 'this little life mattered'
SHARE this story on Facebook to remind others to love what matters most.