Disclaimer: This story contains details pertaining to suicide attempts that may be upsetting to some.
Alcoholism
"My name is Danielle Gregorich. I am a stroke survivor, a cancer survivor, and a multiple suicide attempt survivor. I am also a proud Air Force wife, a sober mom, and a two-time Best Selling author.
It often feels like I have lived a thousand lives before the age of 40. I am an Arizona native and grew up in what most refer to as an 'affluent' neighborhood. On the outside, I had everything most children could ever want or wish for as a child. On the inside, it was a dysfunctional alcoholic home. Today, as a mother myself, who has struggled with addiction and alcoholism, I have compassion and empathy for my own mom, who also battled these same demons. I know now we can only do better when we know better.
My mom tried her hardest to warn me about my genetic predisposition to alcoholism. I took her warnings as a challenge. When I had my first opportunity to drink in 7th grade, I went balls to the wall. I drank an entire handle of disgusting POPOV vodka. I wound up passing out on the sidewalk of my friend's gated neighborhood. How I ended up back at my house is still one of those great wonders of the world. I can vividly remember trying to fight my 6 ft. 6 in. dad with rage I had never felt before. Alcohol never numbed me. It empowered me.
I immediately knew I needed alcohol to be the person I wanted to be. I drank from the age of 12 until I was 34. I was one of those 'popular mean girls' in high school. I bulldozed my way to get what I felt I was entitled to in life. My motto was, 'If it's going to be, it's up to me.'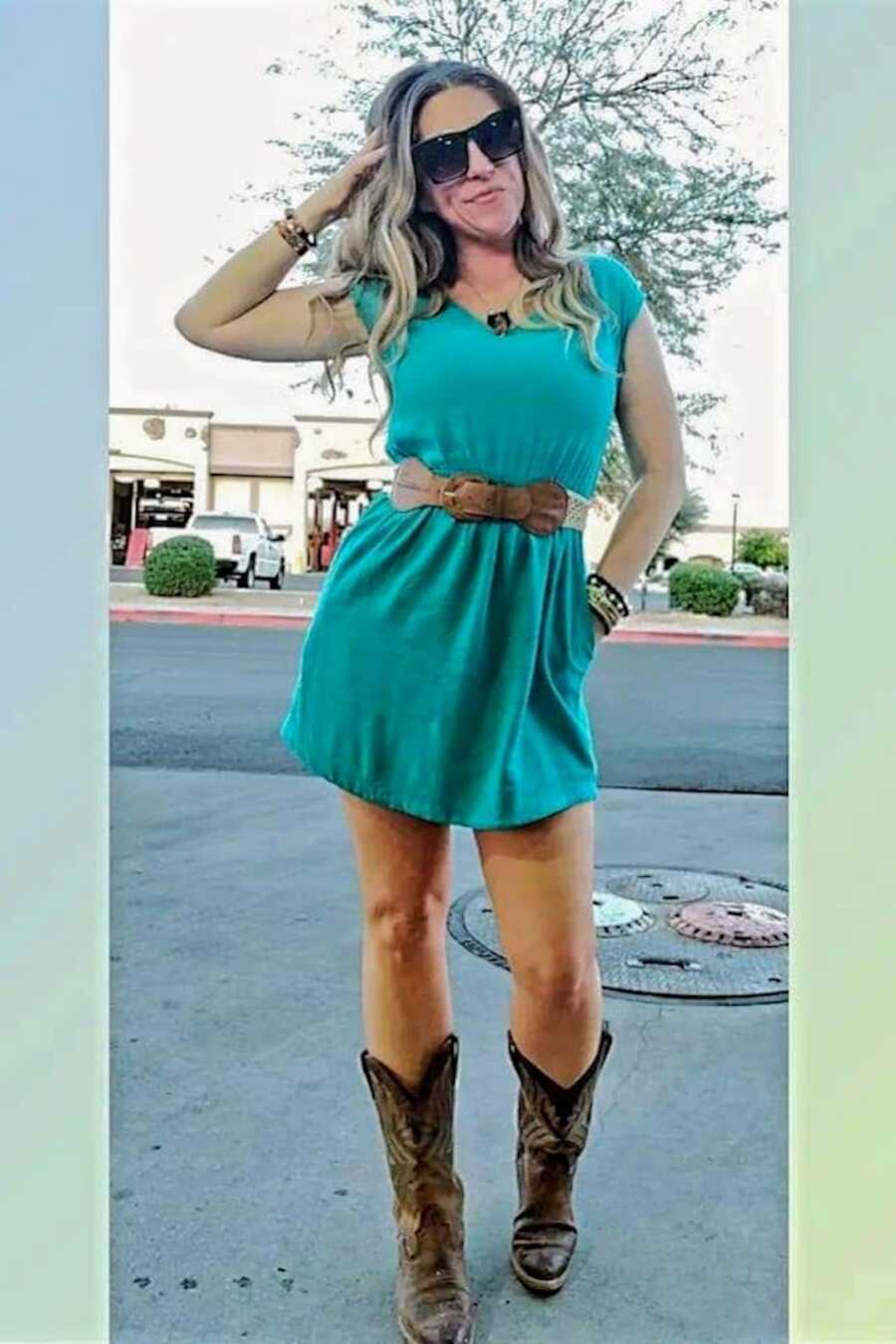 After I received my diploma, my parents kicked me out (I don't blame them whatsoever!). All of my friends went to college and seemed to have a plan for their life, and then there was me. I had no plan, no job, and no money of my own. However, I did have an ex-boyfriend who lived in New Mexico, so that's where I went. Shortly after moving in with him, I realized why he was an ex-boyfriend. I met some guys at a bar (using my fake ID), and they told me I could have a room in their frat house. SCORE, right? I lived at the ATO house for several months before finding a job in New Mexico.
Legal Trouble
I landed a job in Real Estate selling manufactured homes (AKA trailers). I felt on top of the world, until a fateful Friday night at a club. The details of this night aren't crystal clear to me. I can recall ordering a gin and tonic, leaving my drink to go dance, and then being escorted out of the club because somebody told security I used a Fake ID. I sat in my piece of sh*t Honda Accord trying to text the people I had driven to the club. I heard a knock on my driver's side door and looked up and saw it was a cop holding a flashlight.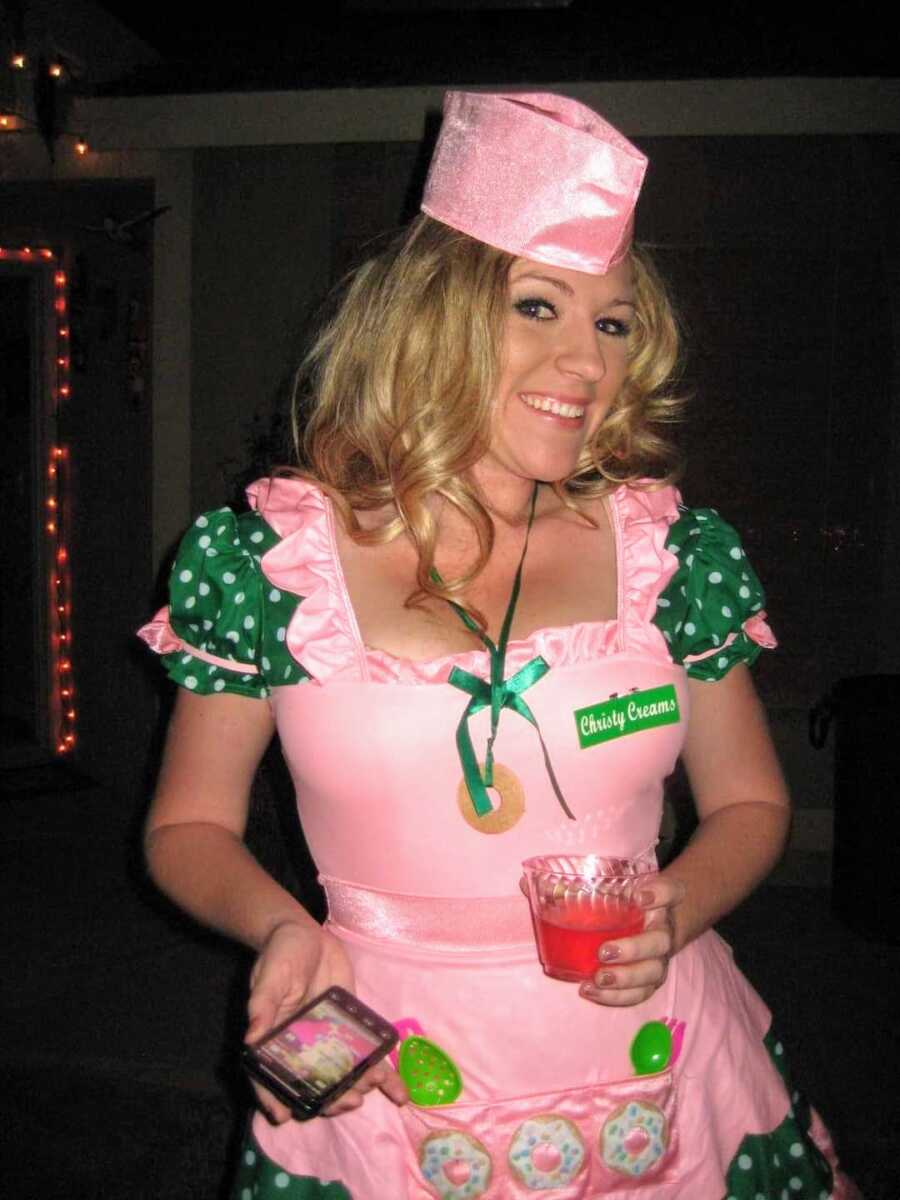 In sheer panic, I threw my car in reverse and took off. I led the police on a high-speed chase which ended only because I ran into a telephone pole. I woke up in jail facing a plethora of charges including assault on a police officer. Apparently, after I ran into the telephone pole, I put my car in reverse and almost hit a cop. It was a total sh*t show. My boss at the time hired me a lawyer, and came to find out I had been roofied by the bartender at the club. I left New Mexico shortly after that debacle.
Husband And Pregnancy
I got hired as a flight attendant for Delta in Atlanta and then US Airways in Arizona. I quickly realized being a flight attendant was not as glamorous as the movies made it seem. I left the airline industry and got a job in Real Estate again. I met my husband shortly after moving back to Arizona. He had just moved here from Minnesota and was in the Air Force. I knew the moment I laid eyes on him that he was my person. Several months after meeting him, I found out I was pregnant. I was devastated and livid! I had been told my whole life I could not have children, and I was more than okay with this fate! I could barely take care of myself. HOW in the hell was I going to take care of another human?!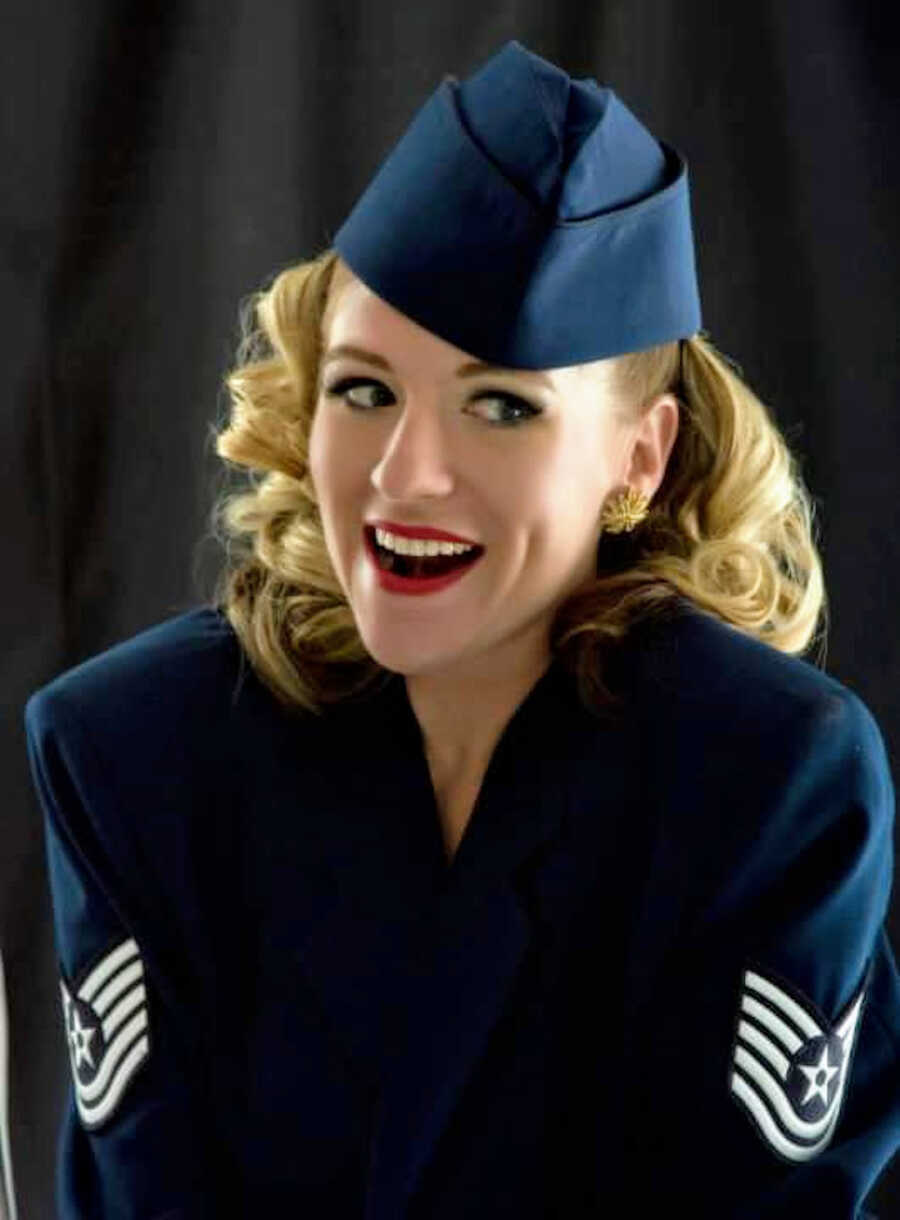 My son was born prematurely, weighing only 3 lbs. and 13oz. He was born not breathing, lifeless, and blue. When he came out not crying, I breathed in a heavy sigh of relief. I thought God had answered my prayers about not becoming a mom. I still have immense shame and guilt about those thoughts. My son was airlifted to another hospital where I was unable to see him or hold him for over a week. Postpartum depression hit me like a freight train. I had never mentally prepared myself to become a mother, and I wasn't given the opportunity to bond with him after birth. I threw myself head first back into drinking and working after his birth. I never had any thoughts or desires to hurt my baby, but I no longer wanted to live. I was so afraid of failing him as a mother that I tried to take my life twice. I am so very grateful God did not allow my plans to unfold.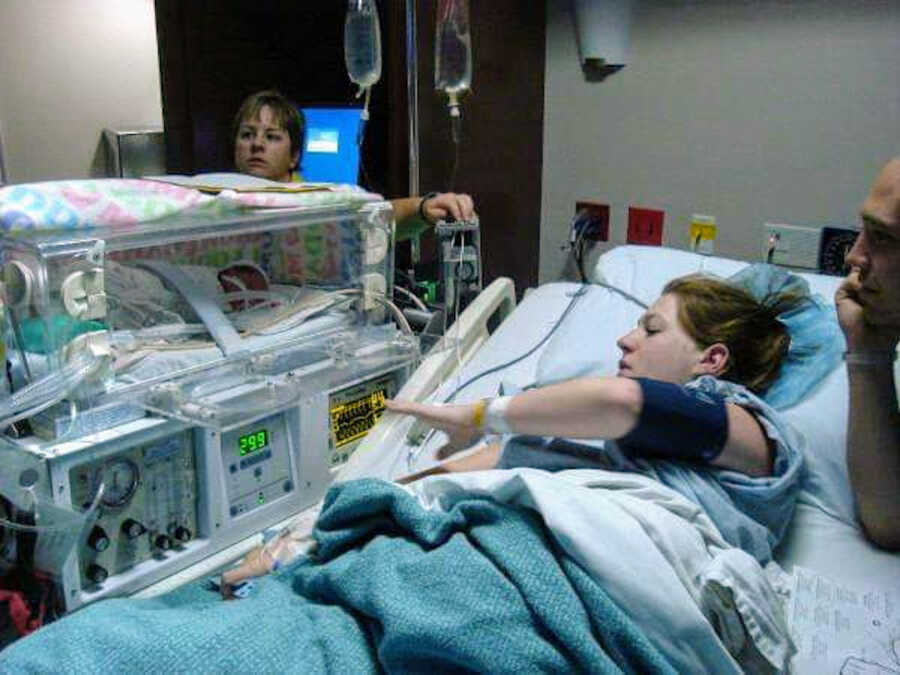 In 2012, my husband received notice he was being deployed. I was terrified at the thought I was solely responsible for taking care of my son. I couldn't take care of him drinking the way I was. The only logical answer in my mind was to get pregnant so I could stay sober. I knew I wouldn't drink if I was pregnant. I had my IUD taken out, and we had two weeks to try and get pregnant before he deployed. Shockingly enough, my plan worked! He came home in November, and we delivered our baby girl in December. I turned 30 on December 29, 2013, and she was born on December 30th. I bonded with her immediately. I now knew what other moms felt like giving birth. I was on cloud nine. Everything was perfect until that fateful day on March 1st, 2014.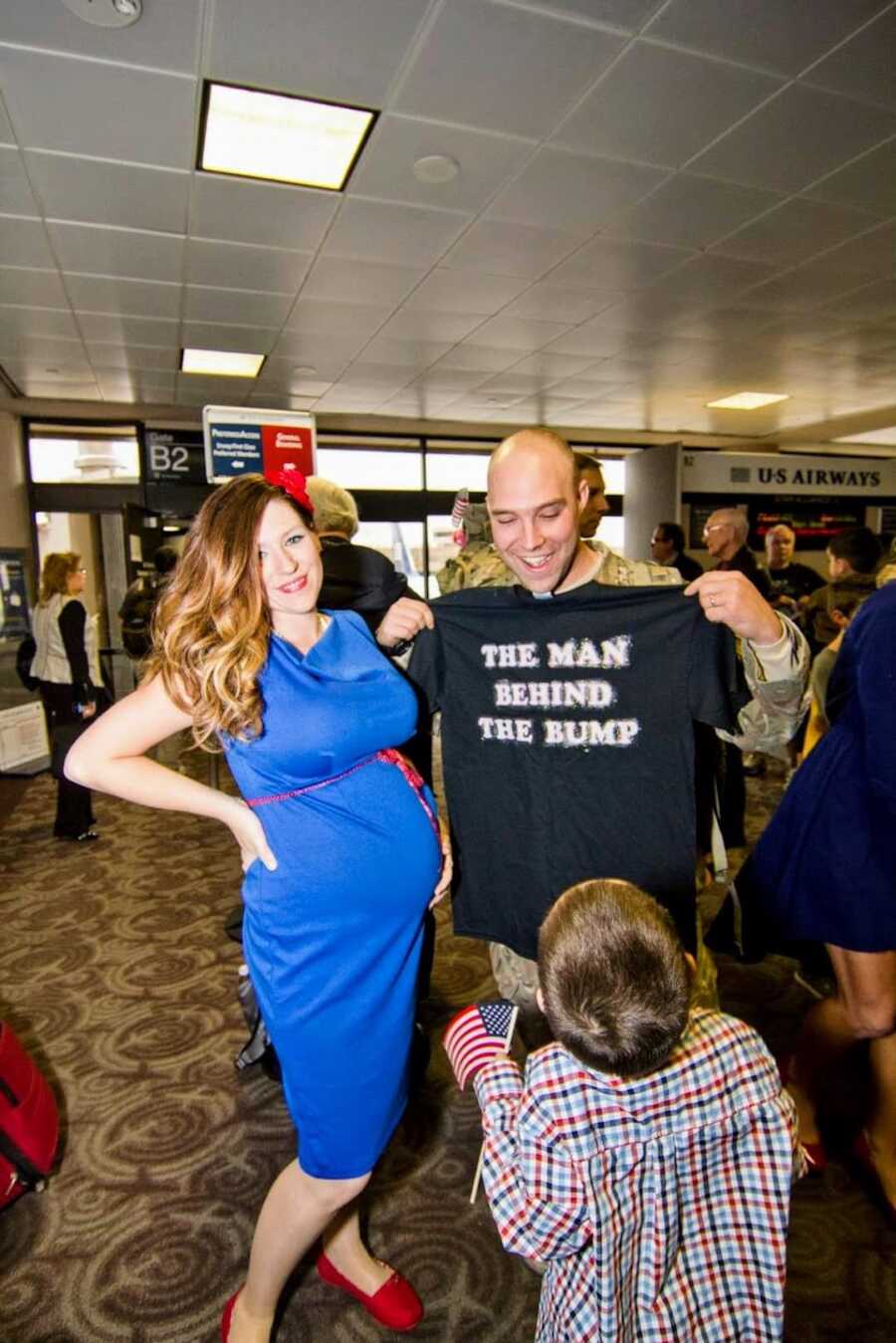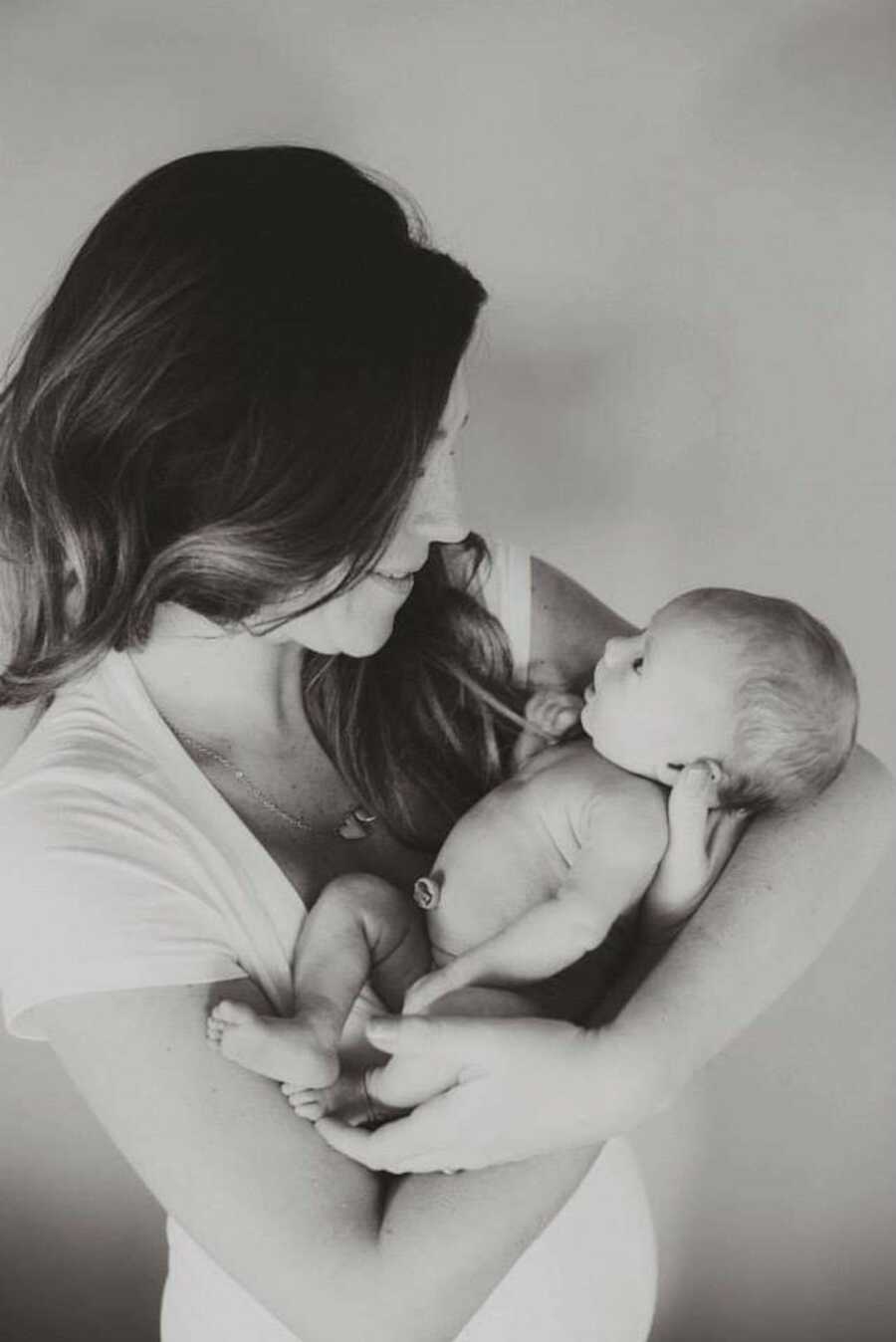 Cancer And Opioids
I went in for my 6-week check-up and told my doctor I had this nagging constant pain in my left lower back. I knew at a soul level something wasn't right. I didn't know what it was, but I knew it was something. I never could have imagined what that 'something' was. Cancer. I had a tumor double the size of my kidney. At the ripe old age of 30, with a six-week-old baby girl, I had my entire left kidney removed. I hadn't even fully recovered from my c-section! I was devastated.
With cancer comes drugs. Instantly, I became addicted to opioids. On top of being a raging alcoholic, I was now a pill popper. I spiraled out of control, becoming a woman I couldn't recognize. I had an affair on my loving, devoted husband. My world was falling apart. I thought buying a new house would be the cure! New house, new me, right? WRONG.
We moved into our big, beautiful home in November of 2016, and I had an almost successful suicide attempt in December. I woke up in the hospital furious! My husband yet again saved my life. I was not at all thrilled about him saving my life. If I am honest, I was livid over his heroic act. I continued to spiral all of 2017, until another fateful day in March of 2018. When drinking and popping pills stopped working for me, I knew I was in serious trouble. For whatever reason, I decided to google 'nearest AA meeting' and order an UBER to take me there. That split decision changed the entire trajectory of my life. I met my sponsor, who is also my best friend, on that day. I finally had hope! I was ready to do life. Everything seemed to be moving in the right direction, until yet another fateful day in June of 2018.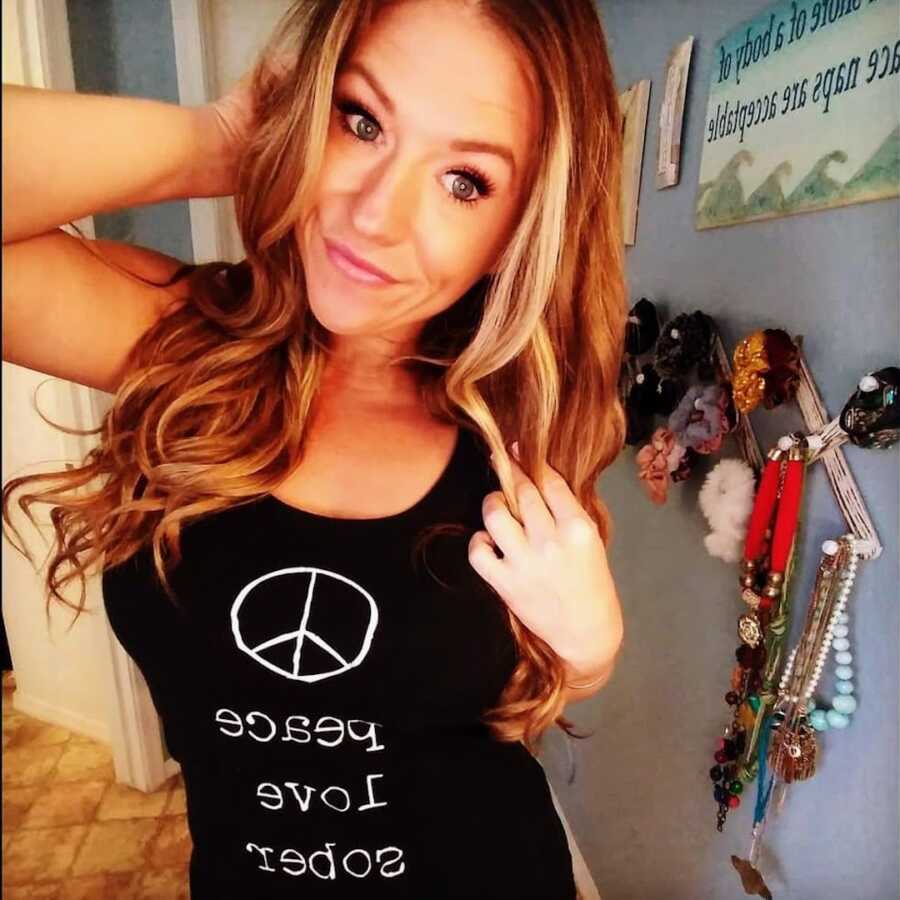 Stroke And Recovery
I woke up on June 25th, 2018, without the ability to speak, read, and write. I had no idea what was happening and couldn't communicate my fear. My husband called a friend to describe my state, and that friend called the paramedics. I was having a massive stroke at the age of 34. Yes, you read that right! No matter how many times I share my story, it still doesn't seem real. Let me assure you, living through it is even more shocking. The neurologist told my husband that, more than likely, I would never regain the abilities to speak, read, and write completely. When I heard him say this to my husband, I knew that wasn't going to work for me. I said the most honest and sincere prayer in my hospital bed to God. I told him if he gave me these abilities back, I would spend the rest of my life helping the sick and suffering.
I have spent the past four years making sure I kept that promise. I have written two daily reflection books to help inspire someone to continue on their journey each day. My third book will be published this November. NEVER EVER GIVE UP! You can walk through hell with buckets of water to extinguish the fire for others!"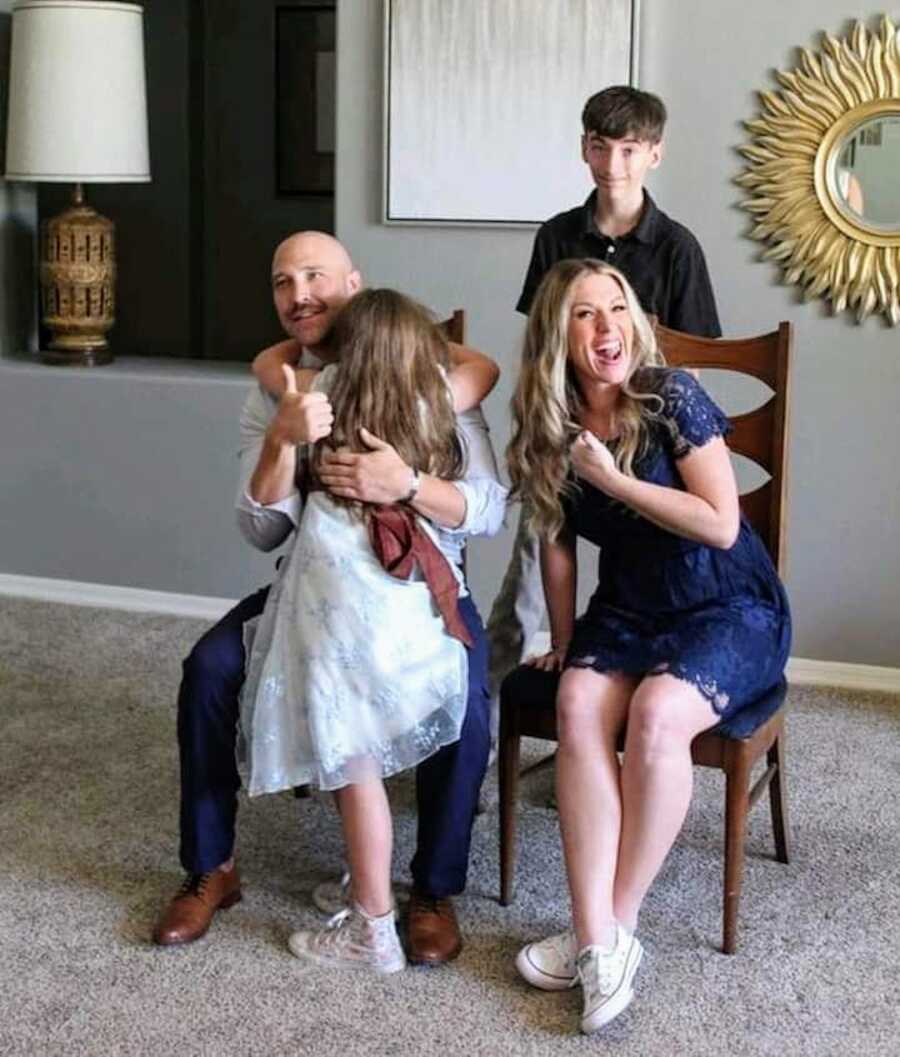 This story was submitted to Love What Matters by Daniella Gregorich of Gilbert, Arizona. You can follow her journey on Instagram, TikTok, or her websites for Stroke of Sobriety and Stroke of Strength. Submit your own story here, and be sure to subscribe to our free email newsletter for our best stories, and YouTube for our best videos.
Read more stories like this:
'Addiction is not a moral failing, it's a disease.': Mom shares emotional journey to get sober and clean
'I thought stepping away from that train was the hardest thing I ever had to do. Burying my husband was.': Mom details family healing journey after losing husband to alcoholism
'You did nothing. You deserve nothing.' The words cut like a knife. I was a stay-at-home mom raising 2 kids, fighting stage 4 cancer.': Single mom shares divorce, self-love journey, 'I've never felt happier'
'This is awful!' I couldn't walk. I was alone with two really little kids, and something was REALLY wrong.': Woman survives stroke at 41, urges 'know the signs'
Provide beauty and strength for others. SHARE this story on Facebook with friends and family.