"Two years ago, my husband, Rodney, and I were flying home from China with our new daughter when Grandma Jackie zeroed in on us before we even got to our seats. She had us calling her 'Grandma Jackie' pretty much before we'd even put our bags away.
We'd had Bella with us for not quite two weeks and she was being so, so brave. At not quite 5 years old, her entire world had completely changed when we adopted her and no matter how old you are, that can be terrifying.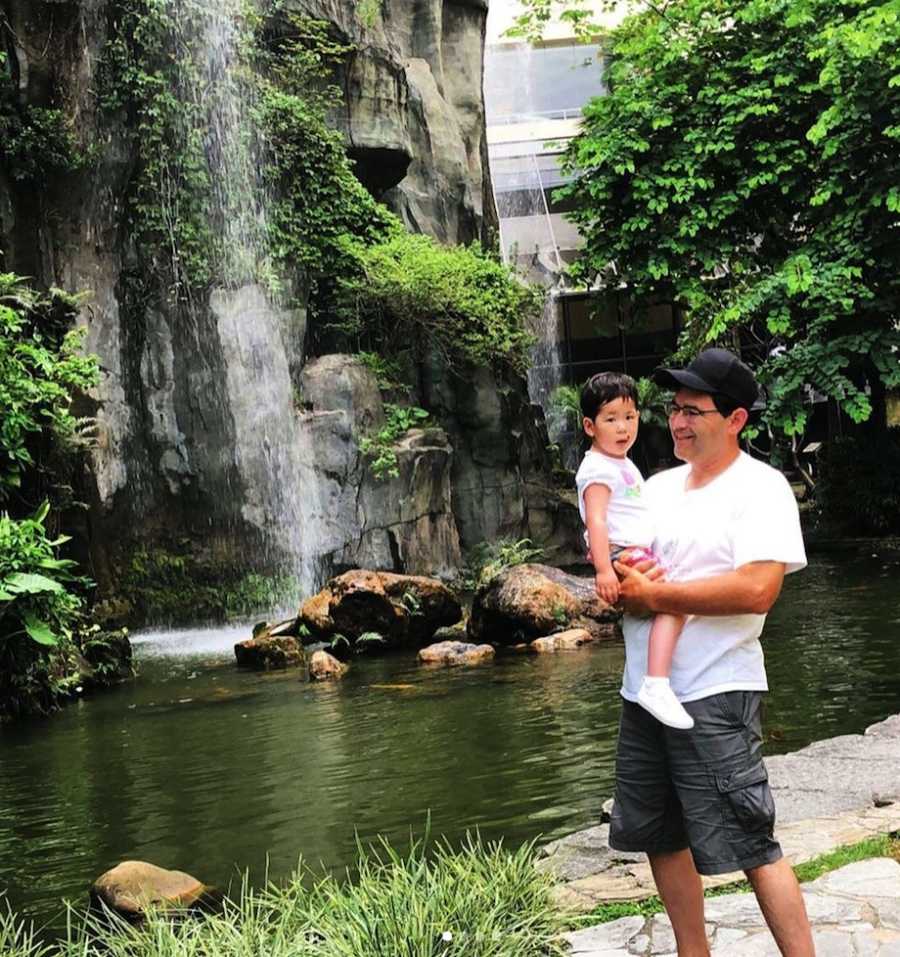 We don't speak Mandarin. Bella didn't speak English, but Grandma Jackie speaks both. She conveniently showed up whenever we needed help, explaining things like, 'This is a seat belt,' (Bella had never seen one) and 'You HAVE to stay in your own seat with it on.' Much easier said than done. She brought lots of extra snacks and stayed to help entertain Bella whenever she had free time.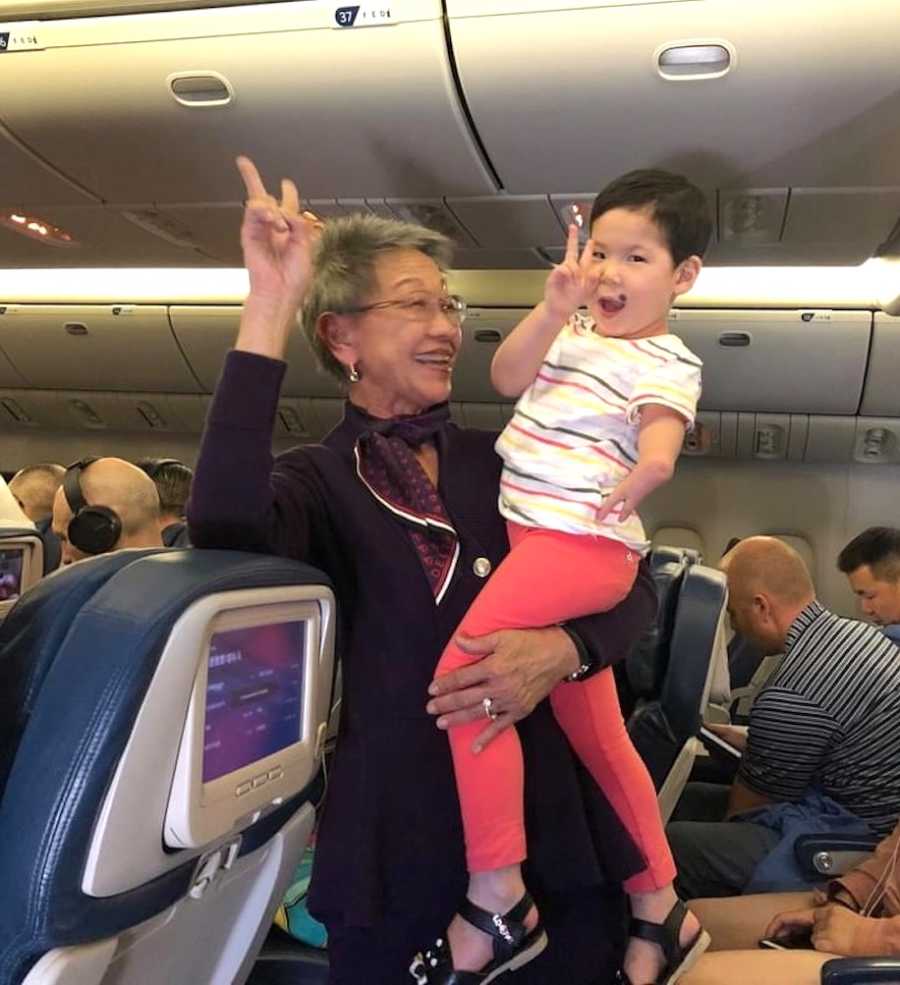 About halfway through the flight, something triggered our brave girl and she had a full-on panic attack like nothing we had seen before. She screamed and cried for a full 45 minutes. Uncontrollable, terror in her eyes, all the uncertainty of the past two weeks coming out at that moment kind of screaming.
People many rows up were standing up to turn around and see what was wrong with the screaming kid in the back. Other adoptive families on the flight were sending toys and snacks from across the plane to try to help soothe her. People behind us were saying things to her in Mandarin we couldn't understand, but clearly didn't help. She cried. I cried. It was awful.
Side note: this is our sixth child and fourth adoption. It's not my first rodeo, but a traumatized, heartbroken child that can't be soothed will crush anyone's soul, no matter how experienced you are. Oh, and if you were on that flight from Moscow to New York a few years ago and witnessed something similar with a cute little blond boy… I'm really sorry. He's 13 now and has grown to love us, I promise!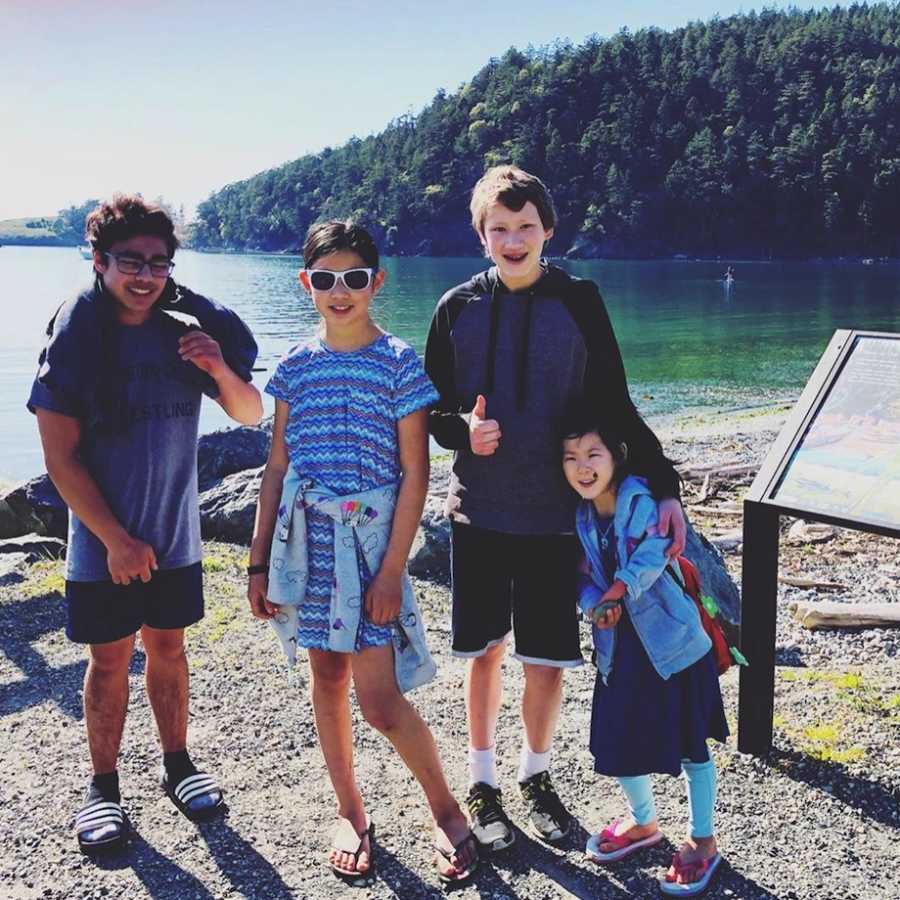 Grandma Jackie came by several times and stayed with us as much as she could, but Bella was crying so hard, there was nothing anyone could really do to help. Eventually, though, Grandma J's sweet, soothing voice won her over and Bella let her hold her several times. She offered to walk Bella around the plane to distract her for as long as she could, but Bella wouldn't leave our sight. I didn't want her leaving my sight either… even though I was a worn-out mess!
We exchanged contact info and have kept in touch off and on. Jackie and two of her beautiful friends came to see us in August and we had such a fabulous evening together! Of course, Bella was the star of the show, but we absolutely adored these three ladies.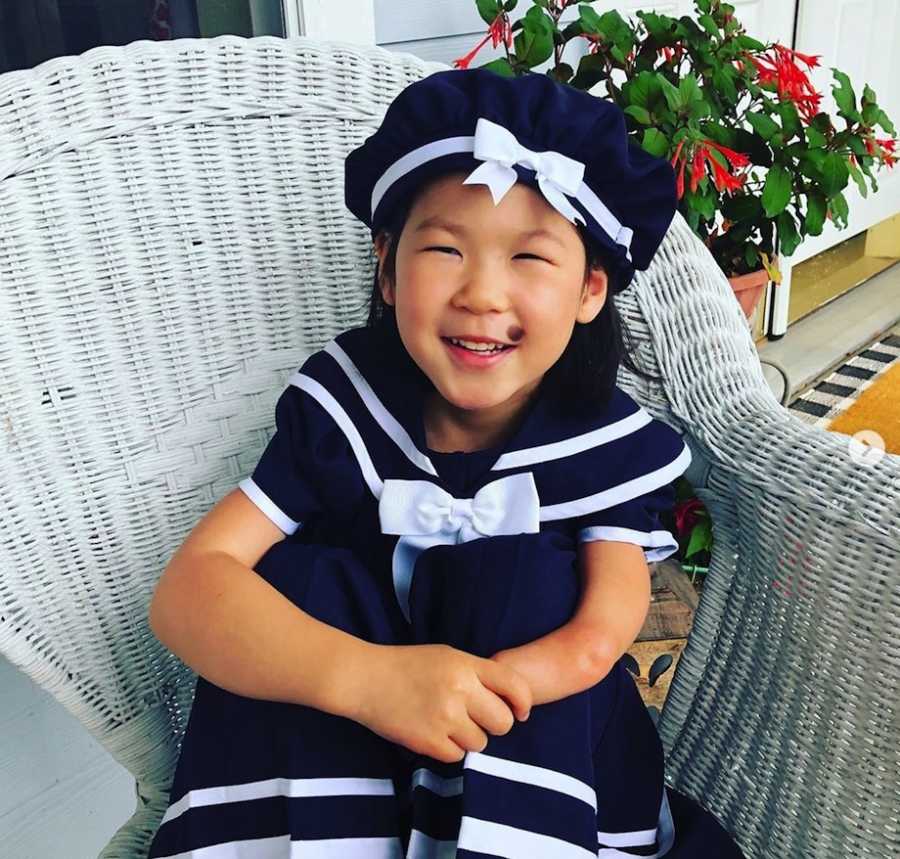 During dinner, Bella invited them to come to her birthday in September. She invited pretty much everyone. I wasn't really planning on having a party unless it was just a couple of little girls and I really didn't think they'd want to join us for that party, so I didn't think anything of it.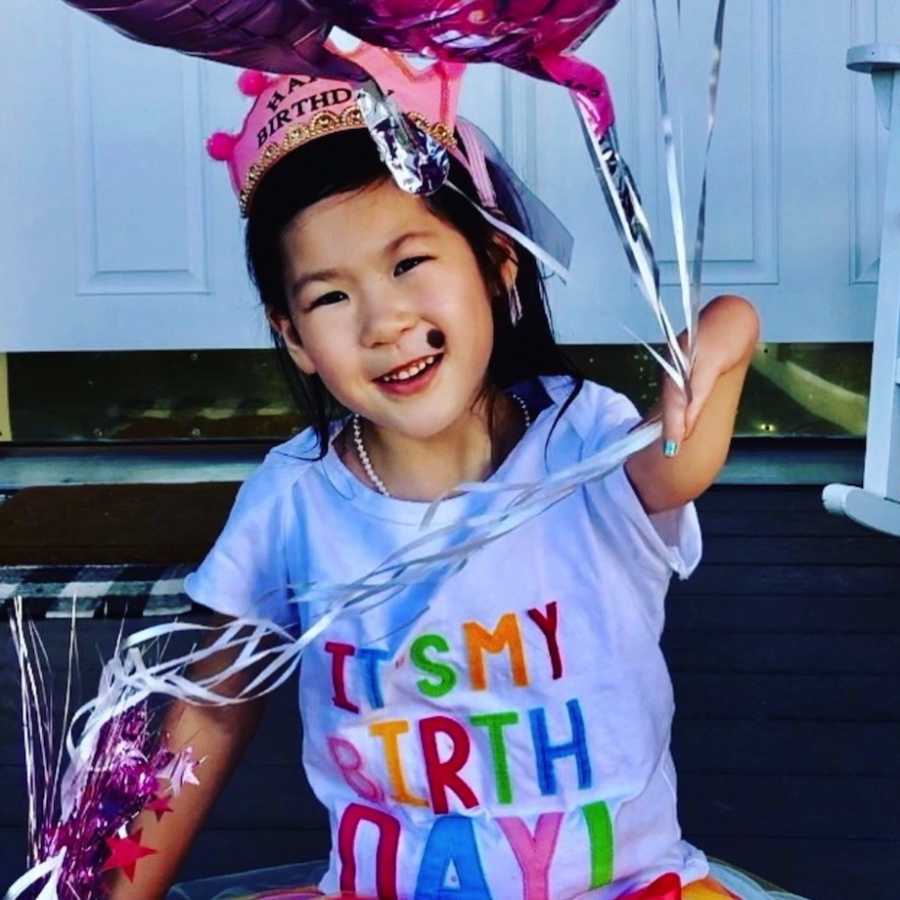 Imagine our surprise when Grandma Jackie called to say not only was she flying up for Bella's birthday, but she and Ping (one of the other ladies that came before) were going to bring all the things to make homemade dumplings so Bella could have real Chinese food for her birthday! One of our other daughters is also from China and Ping is from the same Province, so she made sure Sophia learned how to make authentic dumplings that Xi'an is so famous for.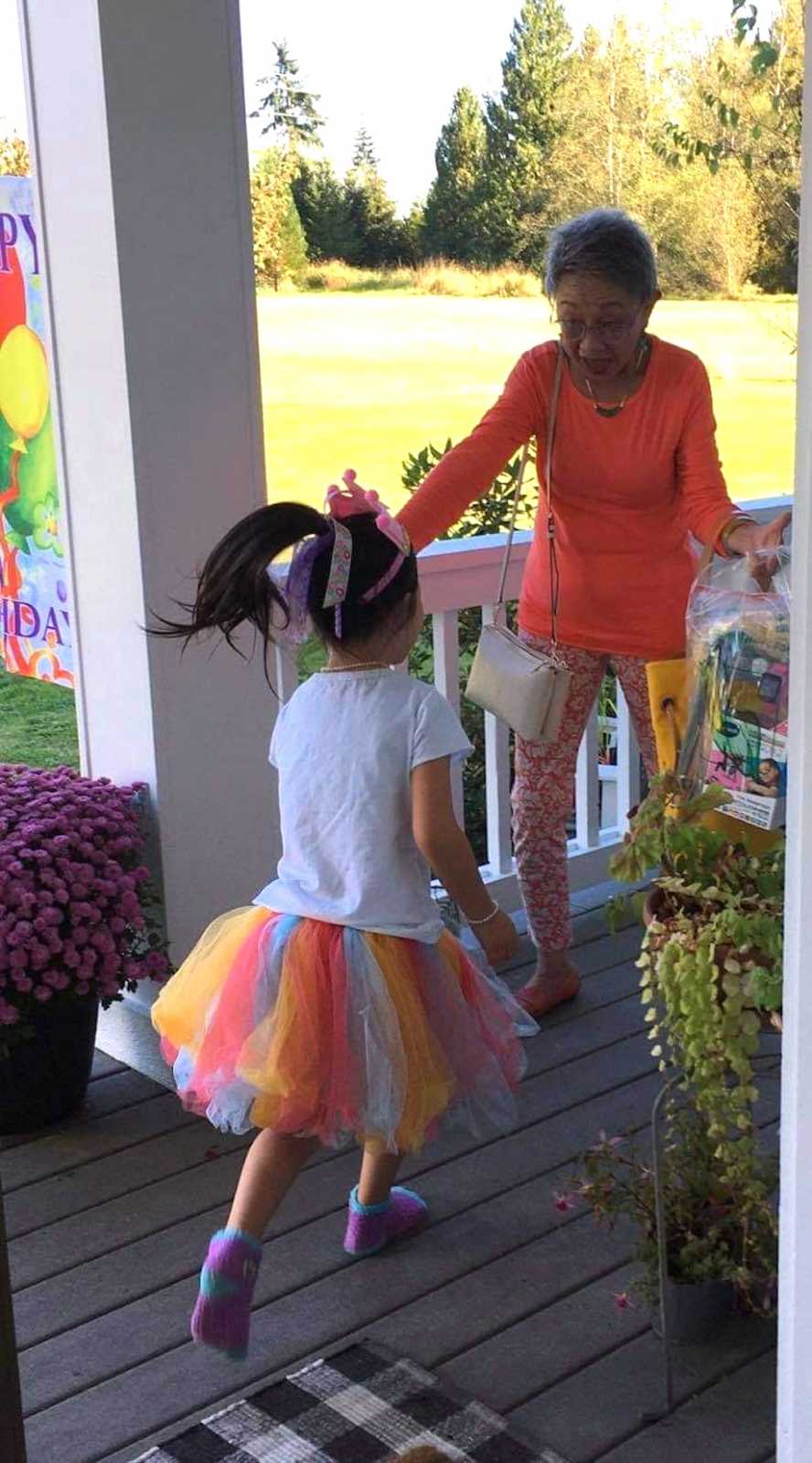 They made three kinds of dumplings with the girls (including gluten-free versions, since Bella is gluten intolerant) and also brought homemade noodles and some amazing rice wrapped in bamboo paper. It was a feast and we enjoyed every minute of it!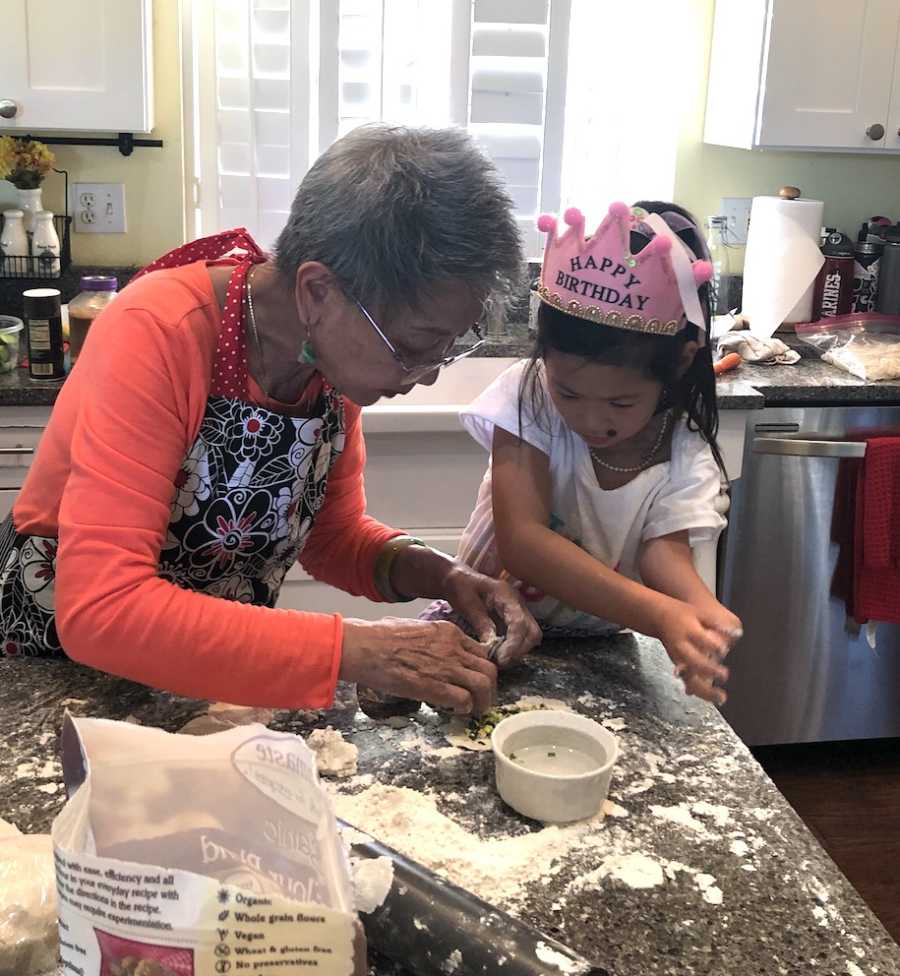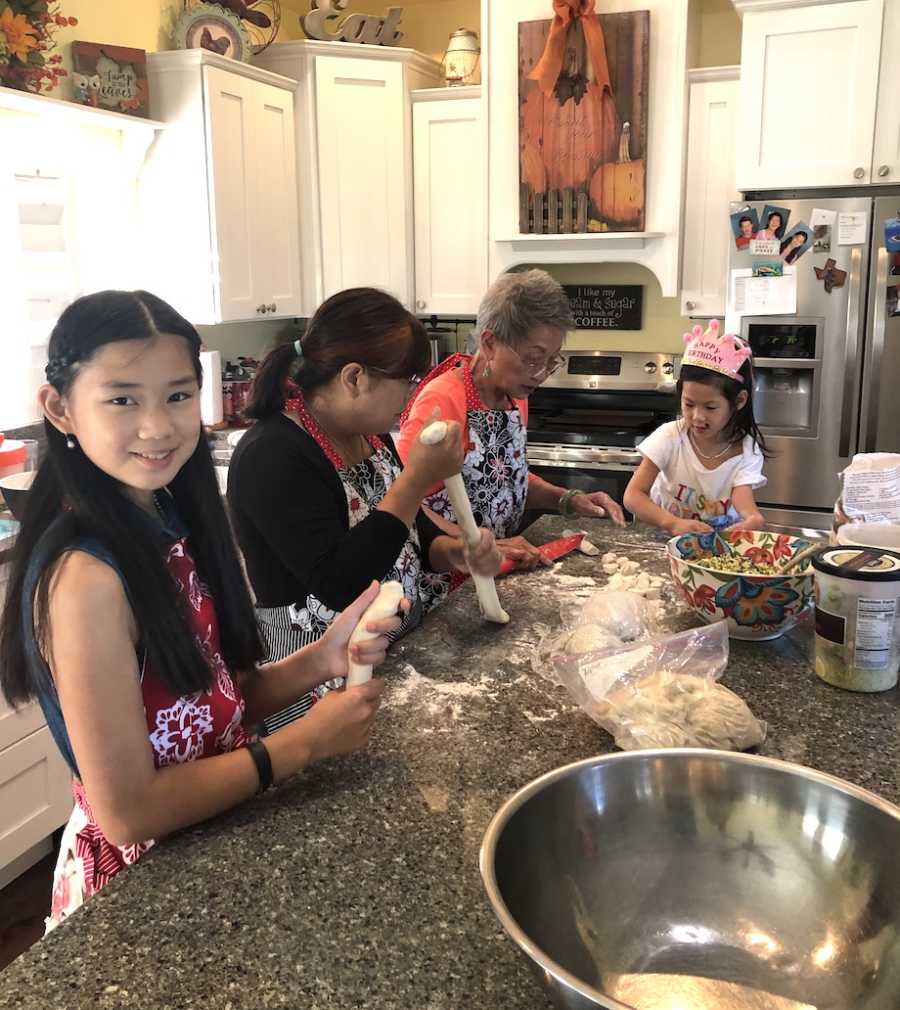 We had a fantastic day together, but the memories of these two beautiful ladies coming into our home to share a piece of their Chinese culture with our daughters is one that will always be so special to me. I really can't thank them enough! They are kind and smart and generous and so much fun to visit with!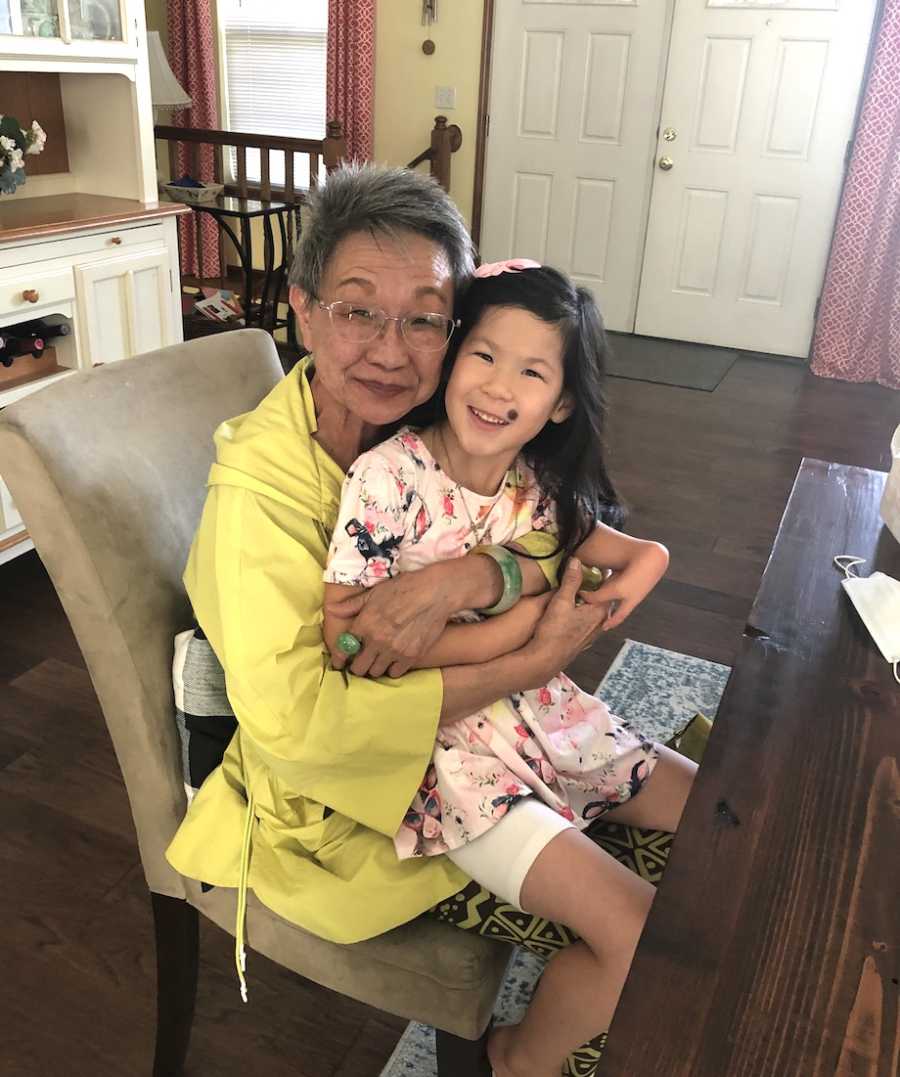 We feel like we've made new friends for life. All because Grandma Jackie was on that flight and knew we needed someone just like her that day. I think she deserves all the love for being such a precious, caring person and going above and beyond 'just doing her job.' Thank you, Grandma Jackie. Much love to you!"
This story was submitted to Love What Matters by Karee Blunt from Washington State. You can follow their journey on Instagram, Facebook, and their website. Do you have a similar experience? We'd like to hear your important journey. Submit your own story here. Be sure to subscribe to our free email newsletter for our best stories, and YouTube for our best videos.
Read more stories like this:
'Oh, are you babysitting?' 'They're mine.' I'm a 30-year-old single black woman with 3 white kids. Love has no color in my home.': Woman adopts 1 boy, 2 siblings from foster care, 'love is love, no matter the color'
'We were pregnant, adopting 3 children who didn't speak our language. We were DOUBLING our family.': Mom shares 'crazy, life-changing adventure' of adoption
'We got an email titled 'URGENT.' The adoptive family changed their minds. They didn't want him. 'Would you be willing to adopt?': Family of 5 adopt newborn from birth mother, start beautiful open adoption
Provide beauty and strength for others.  SHARE this story on Facebook with friends and family