"'Stephanie, can you tell me what day of the week it is? Do you know what year it is right now? Stephanie, can you tell me who the president is?' Zoning in and out of a dark and narrowing haze, I remember being asked these questions by the paramedics surrounding my bed. My strength was gone, my spirit was broken. I laid there crying and telling the paramedics to please help me. As I reflect, I don't know what I really wanted from them, but those were the words that kept stumbling out of my mouth buried in tears, desperation, fear and above all, severe intoxication.
School had recently just let out; the aura of my home was complete chaos. My children were terrified, my Mimi was talking to some of the other paramedics and police officers in the garage. A friend of mine who brought my daughter home from school was in a very heated argument with the guy I was at the time involved with. It seems I prepared what I assumed would be my 'last supper' before I made way to bed. I had reached the end of my 19 hour long drinking binge. When I awoke, every bite I took was covering my hair, my neck and I threw up while passed out. It was decided I would go to the hospital to have my lungs x-rayed to ensure they were clear from aspiration. I can recall parts of the ride to the hospital, but nothing more than brief and vague moments. Once in the hospital I was put under 2 hour observation (which I have no recollection of) before they allowed any visitors to come in. I remember my parents being there. I remember a lady coming in and asking me if I wanted help. 'YES, yes, I want help,' I cried out to her. I had a deep and strong yearning for help, but not the kind she was intending. I ended up being escorted by police to a mental health hospital a few blocks away and was required by law at that point to be held there for 48 hours. I had to meet with a Dr. and discuss the circumstances that led up to this incident in my life.
My blood alcohol was well over three times the legal limit, mixed with a handful of Benadryl, I was well on my way to being the second and last living child for my parents to bury. After my 48 hour stay, I was finally released to my mother and able to go home. My heart sank as I stepped foot in the door. I had ransacked my home. There were holes kicked in doors, a window busted out of my daughter's bedroom, all of my Halloween decorations and pictures were broken and thrown all over the floor throughout my living room. The only thing that brought any comfort that day in that living room were my Mimi and Papaw sitting on the couch patiently waiting for me to arrive. I remember coming in and sitting beside my Papaw, and he put his arm around me with tears filling his green eyes. He held me tight and said, 'Are you ready to have a new start?' Well, better yet, we don't even want a new Steph, we will be just fine with getting the old Steph back.' One more thing I should mention about this day in October 2014, my son, who was 9-years-old at the time, was home with me all day. I was supposed to be his ride to school and that clearly never happened. My heart may never recover from exposing him to the things he witnessed that day by the person he loves and relies on most in his life. I have apologized countless times and I try assuming full responsibility for my actions that day, to the very best of my recollection. Here's the thing though, even if he has forgotten and forgiven me, I will always struggle with this. Always. I broke his heart.
Going back to what papaw said about being the old Steph, he didn't mean the one was manifested over the years leading up to that incident. This life of mine had been spiraling for quite some time, it just picked up to a much more rapid pace in 2014. Many people whom I grew up around wouldn't have ever made predictions like this for my future or believed it if they heard it. Growing up things were so different for me. I come from a fairly good size and close-knit family. My dad is the oldest of 5 boys, and I am the oldest of 13 cousins. In elementary, junior high, and high school years, about 9 of those cousins went to school in the same town. Weekends involved our moms out at garage sales while all of us kids hung out and spent the day together; under my orders of course. My dad's parents, Mimi and Papaw, as well as my mom's mother, Granny also resided in the same town. I can't think back on any part of my childhood I ever felt alone, because I wasn't. My brother is Quinton. He was the 3rd oldest cousin, but the oldest of all the boys. So, the role I played to all of my girl cousins, he fulfilled the same role for the boy cousins that followed him in the birth order. We weren't wealthy by any means. My parents struggled to pay bills at times. I remember coming home from school and our electricity would be off. My mom worked so hard to give us the very best she could, and when that didn't make ends meet, to the pawn shop it was. It didn't faze my brother and I, we honestly had no clue what that all meant anyway, we were fueled by something far more beautiful and delicate yet so powerful-love. I will say, growing up I witnessed addiction in my family. My dad and his brothers struggled with drugs and or alcohol addictions.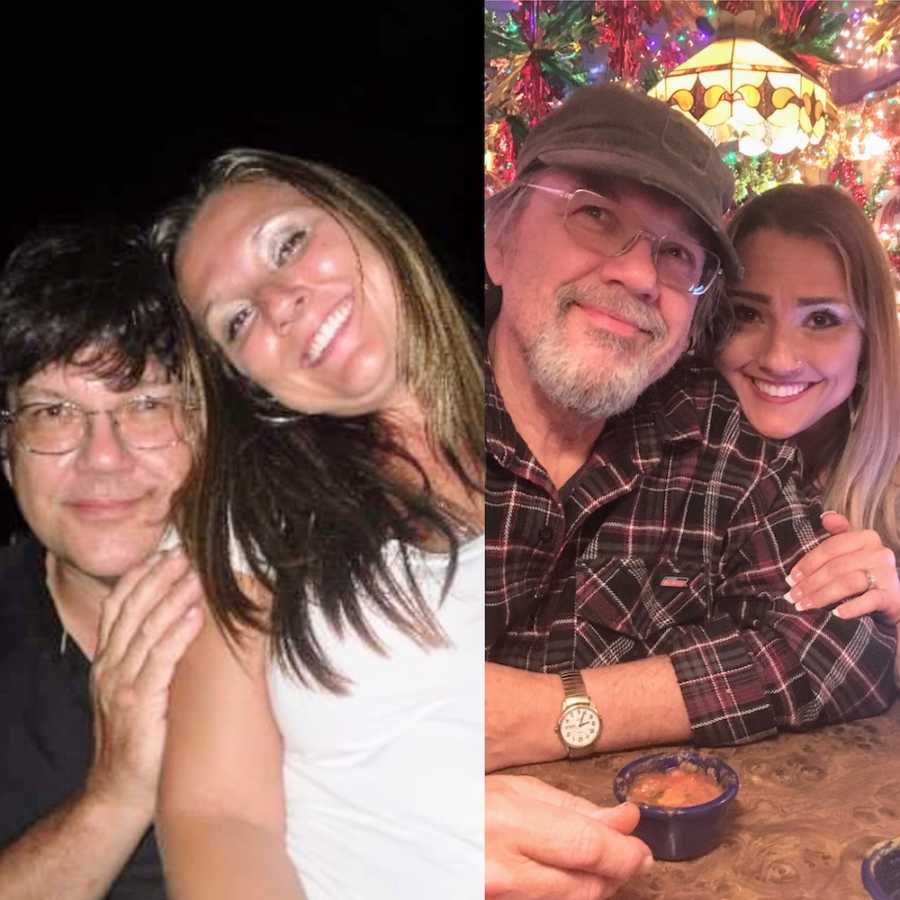 My dad went away for 3 months when I was 10-years-old to get help with an alcohol dependency, he has maintained his sobriety ever since. For his 2 brothers closest in age to him (also his best friends), sobriety had no victory. One of them was murdered in Dallas December of 2006, the other was found dead from a heroin overdose in August 2008. The tragic irony to that date; it was also the day my brother died in 2001. He was coming home from a party after drinking more than he should have, lost control of the car, and was pronounced dead on the scene. I will never forget my mom coming to my apartment in Irving. It was an eerily early morning knock, there stood my mom; on her right side was my Uncle Rusty, and on the left was my Papaw. 'Your brother has been in a car accident Steph, he didn't make it.' That one moment was a life changer for me.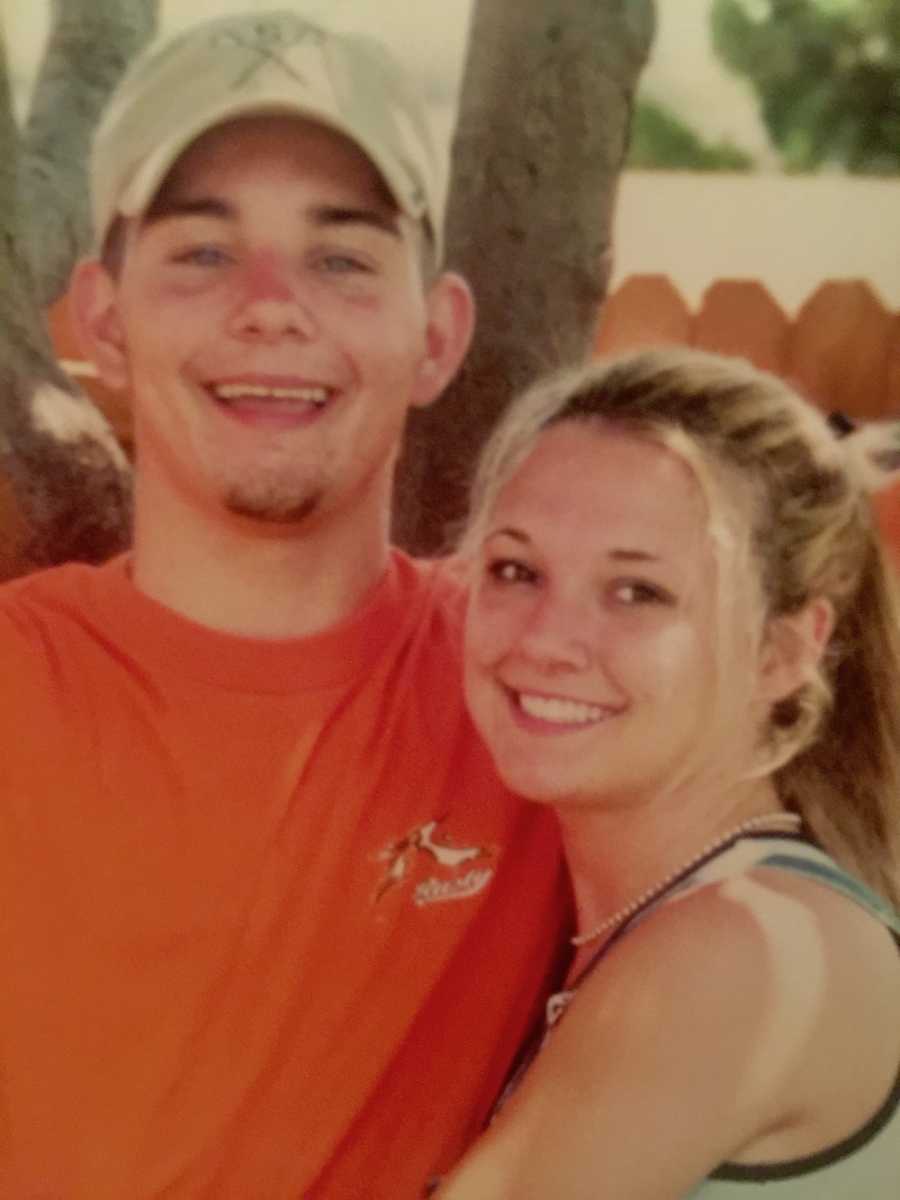 At the time when my brother died, I was 3 months pregnant with my oldest child, and it was still a secret from my family. My brother was so protective of me, he wouldn't even allow his friends to say I was pretty, because 'I wasn't a piece of meat.' He believed in me more than I believed in myself. He defended me, he justified my wrongs, he paid my debts, he laughed with me, we laughed a lot. Quinton was so much of my strength and confidence. However, my brother had not spoken to me for three months before he passed away. He could no longer support the relationship I was involved in. Quinton's decision was made after several instances proving our instability as a couple, he finally gave me an ultimatum, 'I love you too much to sit around and watch you ruin your life with him Steph, I'm sorry but I can't, I cannot watch this any longer. You choose right now, me or him. I have loved you for so long and proven countless times to you that I always want what is best for you. If you choose him, I have to walk away, and not because I don't love you, but because I love you too much to continue to watch you hurt like this.' So, I guess it's clear the decision I made…because that was the last time, I ever saw my brother alive.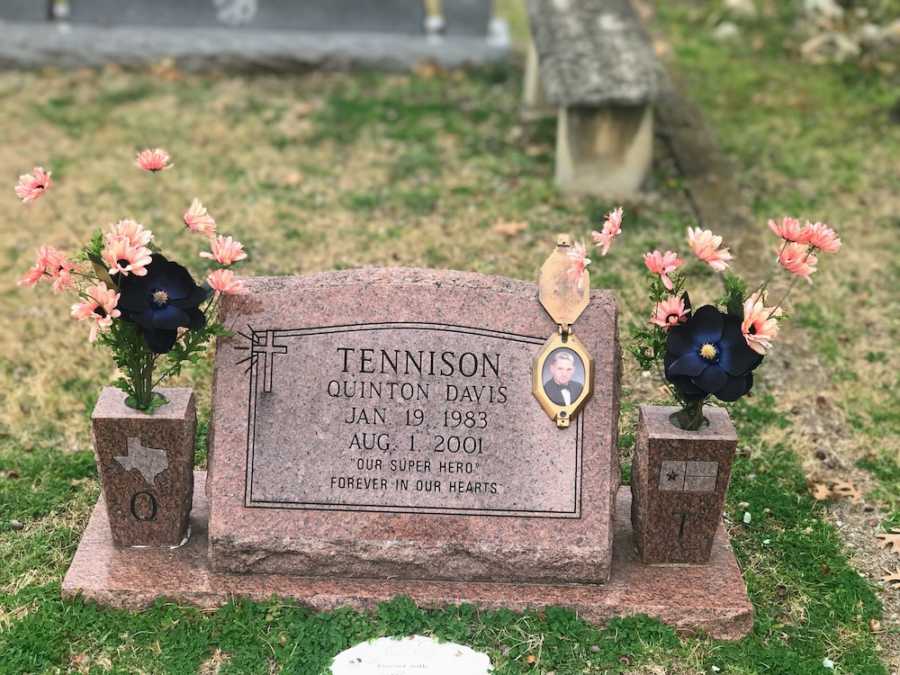 I have always said God took my angel, and gave me another one 6 months later, being my daughter. If not for her, after my brother died, I really don't know that any of my choices would have been smart. I was so hollow, I was a blank wall, happiness hurt my heart, seeing life go on destroyed me. I began experiencing anxiety which I hadn't even known before this. Once the baby was born, I went on about trying to maintain a normal life, but it wasn't. It was not normal at all, it was pure hell inside my mind and I for the first time in my life began feeling alone. I would say this was the beginning of what could have been the end for me. I drank some in college, but it was controlled and nothing to the extent it would soon be in my life.
Over the course of the next 10 years, my life was full of havoc, pretty much in every form you can imagine. I married in 2003, had our second child in January of 2005 (a boy who was born on my brothers' birthday) separated in March 2005, officially filed for and divorced in 2007. I was a young, single mom, I went to a quick 12-week program and acquired a dental assistant license. I was in my mind back then, being a good mom and doing the best I could. Rather than reaching for closure and clarity on the pain I had, I reached for the bottle. I used my pain to justify drinking and rambled on about the things I went through either in my marriage or with losing my brother. I had relationships with men that were dead ends and just absolutely disgusting and shameful to think about. My dad went through a very long period of time where he did not speak to me, it hurt him too much, he was basically preparing for life without me.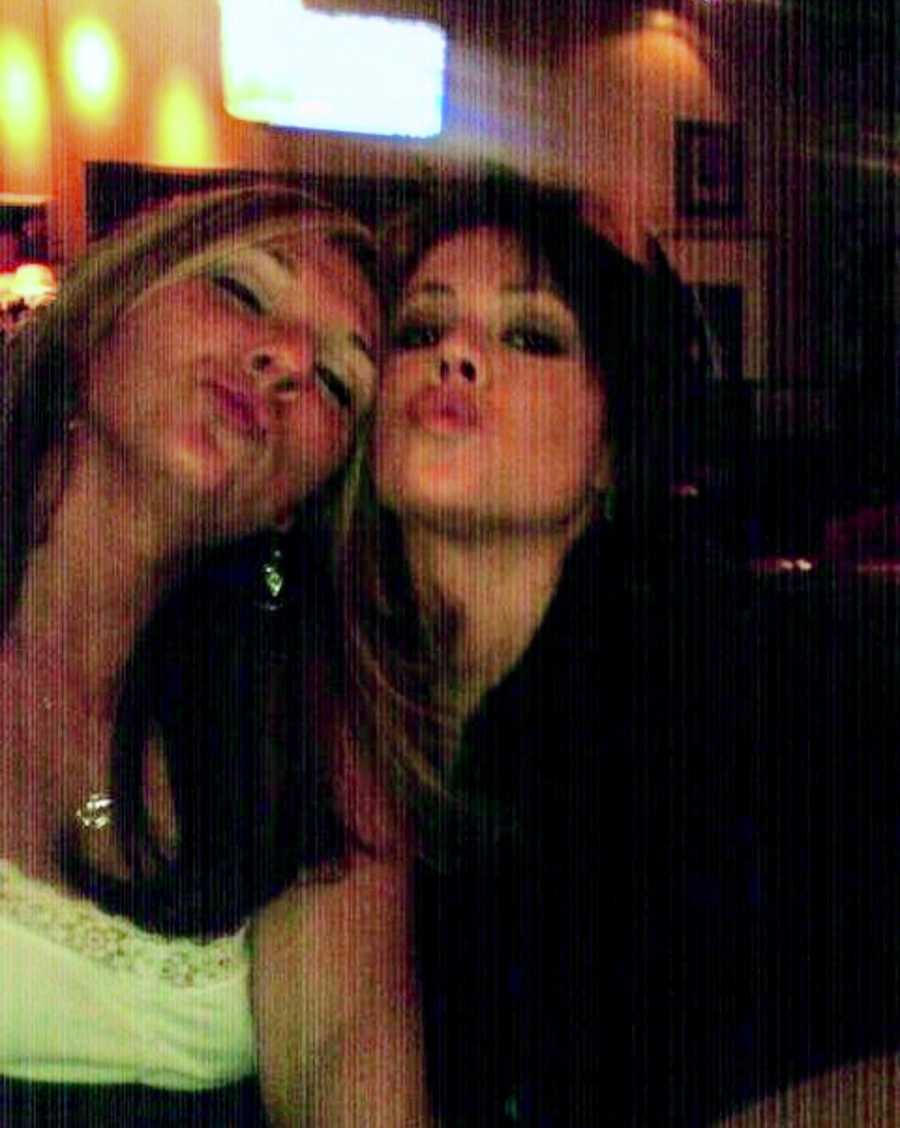 I was let go from my long-time job in January of 2014, I was drinking a lot, even during the day at this point. I was trusted by a friend to watch her little girl while she worked, and that little girl really saved my heart from drowning many days. I am forever thankful for the time I shared with her and what a special role she played in keeping my heart held together without even knowing it. In December of that year I was pulled over and issued a DWI. It was a Wednesday evening, and my children had gone to church with my Mimi. She dropped them off afterwards, and they remained here waiting for me, but I never came home. I went to jail instead, I had been drinking with the person I was in a relationship with at his apartment. I was pulled over less than half a mile from my house. This was devastating for me. I had to go to the county jail to have my blood drawn, and I will always remember the police officer allowing me to use his phone to call my parents. I also remember him talking to me about God and how forgiving He is, and that He is a God of second chances if we ask and trust Him to lead our lives. 'I know this is not the person you are, I can tell. I hope to see you around town after this, and I want this to be the turning point in giving your life back over to God.' Not only was I sad and upset because my children were home alone, jail is not a place I could ever get accustomed to. I didn't get to brush my teeth, I only had one pillow, they would not give me any ice in my water, nor would they give me any ibuprofen. I was placed on probation with an in-home breathalyzer that I had to blow in 3 times a day for 2 years. I had my last drink of alcohol on August 1, 2015. I wanted to transform a day that has held so much sorrow and emptiness without purpose in my parents' life for so many years, into a day they can now at least smile with some thankfulness in their hearts… it was on the 14th anniversary of my brother's death.
What caused me to finally see the light? I believe I had seen the light all along but made the decision to walk in darkness. My grandparents have a very special place in my heart, all 3 of them that are still living especially. My Papaw though, he's just my guy. He's my person. He has been sharing laughter and joy with me as long as I can remember. After an Alzheimer's diagnosis, I have watched as piece by piece parts of his mind vanish into thin air. I am driven because I know what my Papaw still wants for me, I know what my brother still wants for me. A year before my brother passed away, he and I were having a discussion as we did quite often out on the front porch swing. 'Steph listen to me and don't you ever forget this ok, I mean it. I am always ok as long as you are ok, whether you can see me or not, hear me or not. I will always be happy as long as my sister is happy, so please be happy Steph.' Growing up, I played softball for many years and it was a full-on commitment, led by my dad. There were no excuses, I made a commitment, and he enforced that being done 110%, even when I didn't want to, or see the purpose behind all the extra practices. It really annoyed me at times, because I wanted to be a teenager and just 'chill.' As an adult, I now see that was very little to do with becoming the best softball player. What it had to do with was perseverance. I can't help but think that drive planted deep within me by my dad all those years ago was a huge factor in achieving sobriety. My mom, she has never quit me; no matter a good or a bad day, because she loves me that much. She has told me countless times, 'You were always such a hard-headed child, it drove me crazy when you were younger. But then, I realized that is going to be your best quality in life one day, God will reveal to me the reason he made you so hard headed.'
Getting sober has allowed me to deal with things I masked in a drunken stupor for many years. Getting sober has opened all channels back to me feeling and watching the Holy Spirit move in my life. Even in the difficult moments, He is still creating and making beauty around me. I have had to come to terms with many things from my past that make me so ashamed, but part of recovery is accountability. And as my preacher always says-there is a big difference in feeling guilt and feeling shame, so make sure you choose wisely. I have now been sober for almost 4 years. Everyday God is revealing a little more clarity in my life. I have a husband who loves me more than I ever knew possible. He is God fearing and committed to providing for the two of us, and all 4 of our children. Getting sober didn't just suddenly make my life better and my problems go away, not at all. It finally allowed me to see what I have been afraid to see, express the things I have been afraid to express, deal with grief, deal with pain, deal with the ones I have hurt and worried for so long. I think most would say with confidence, that book is closed. When I got sober, I started a new book, and like so many part twos come clarity on so much of part one. The details are expressive, open and honest, and although it isn't always easy or comfortable to face those foggy parts, I have embraced the challenge head on. I have so very much to be thankful for in this life. Life has become quite simple for me. The stress, insecurities, depression, anxiety, and things beyond my control have been drowned out in a change of perspective along with this lifestyle change. My life is once again as it was when I was a child, controlled by something just as powerful yet delicate as ever, love."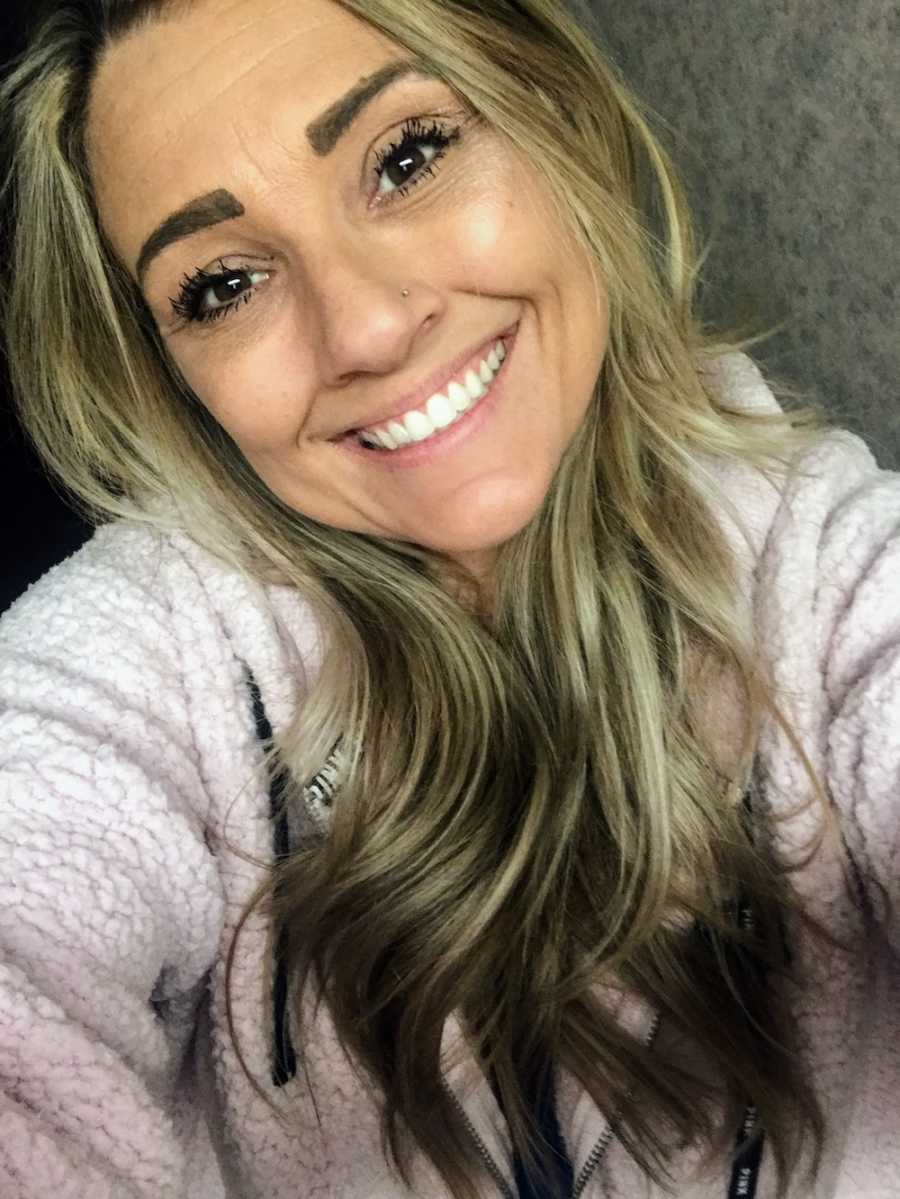 This story was submitted to Love What Matters by Stephanie Murphy of Midlothian, Texas. Submit your story here, and subscribe to our best love stories here.
Read more inspiring stories about overcoming addiction:
'I crawled out of my sunroof. I saw flashing lights behind my car and burst into tears. 'How many times can 2 loving parents bail out their idiot child?,' I thought. This was the last straw.'
'I bumped into an old childhood friend. 'What have you been up to?' 'I'm in rehab.' I laughed, thinking it was a joke. Soon after, I asked him to meet me. I warned him about my appearance.'
Do you know someone who could benefit from this story? SHARE this story on Facebook with your friends and family.