Disclaimer: This story contains details of physical abuse that may be triggering to some.
"This was me in 2012. I was 19 years old. I was born December 15th, 1992 and that girl died on deployment in the Middle East after being raped by her command. I was lucky enough to physically still return home, but I was forever changed.
I cry when I look at these photos because I lost someone so important to me and everything she loved because she wasn't protected. Vanessa Guillen's remains are more than likely just found. Her abuser killed himself when they went to arrest him. Her family was given NO Answers, no respect, no investigation.
I didn't report when I was gang-raped by higher-ups in my command. They thought it was funny. They took pictures and left them on my phone. When I brought it up, one of them who I thought was my friend said it was my fault because I drank with them.
They shipped me off the next week to another base in Qatar because they feared I would report them. They sent another person with me from their shop to 'keep an eye on me.' A few weeks later, he drugged me and raped me after work one day.
I remembered it all but I was unable to fight back. I reported it the VERY NEXT day. They took me to medical and did a rape kit. Turns out his ex-fiancé broke things off when he deployed because he raped her too and she was afraid of him.
They wouldn't allow her to come to court, but they allowed multiple friends as character witnesses. He's a good ol' boy. He didn't rape me. They also 'lost' all my medical documentation from the day after the examination. I was laughed at and called a liar.
Yeah, I got lucky because I'm still alive to tell the tale. Vanessa is not. The military is a huge problem for both sexual assault and harassment. And I don't know how to stress this enough anymore.
It took a female soldier getting murdered for this to get national attention. DO SOMETHING! Help me do something. Share my story. Share all of our stories. They need to be heard. No one gets justice until we all do.
I'm not scared of them. I will NEVER stop."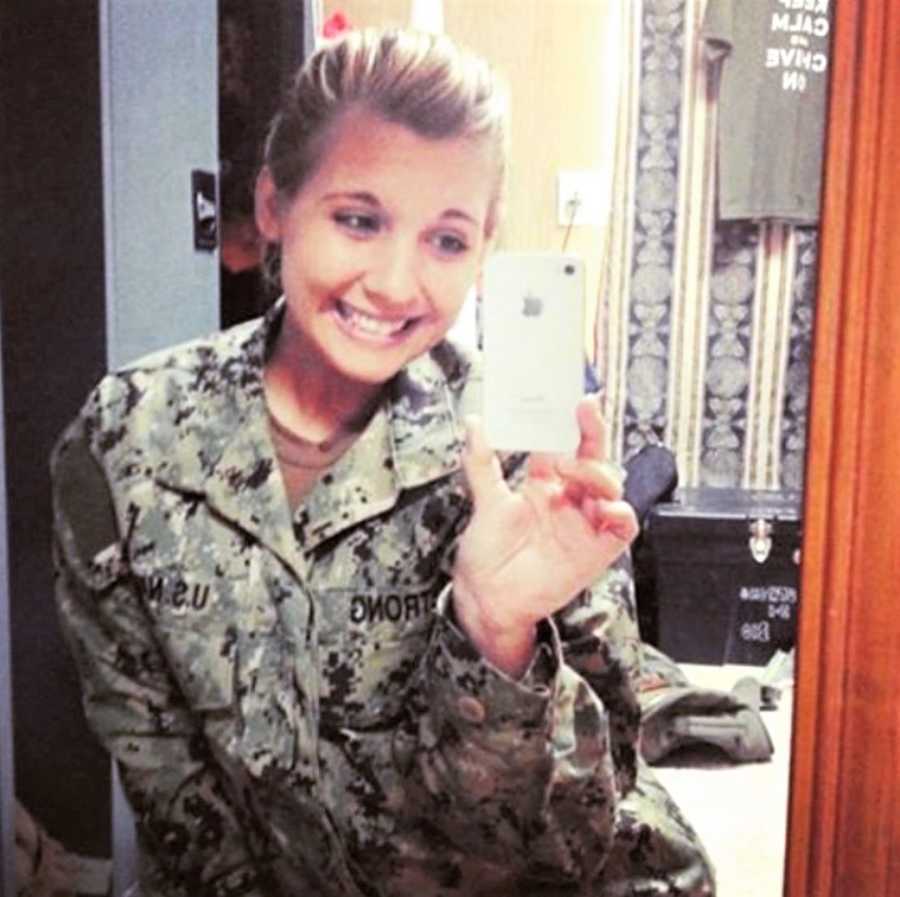 This story was submitted to Love What Matters by Sadie Strong. You can follow her journey on Instagram. Submit your story here, and be sure to subscribe to our free email newsletter for our best stories.
Read more stories like this:
'My MARRIED Corporal would call me drunk at all hours of the night, calling me 'baby.' I was punished for not wanting to socialize with him outside of work.': Female veteran, assault survivor says 'we are all Vanessa Guillen'
Provide hope for someone struggling. SHARE this story on Facebook with family and friends.