"This is not a parent-bashing post.
Recently, I have come across a lot of people making fun of these shoes.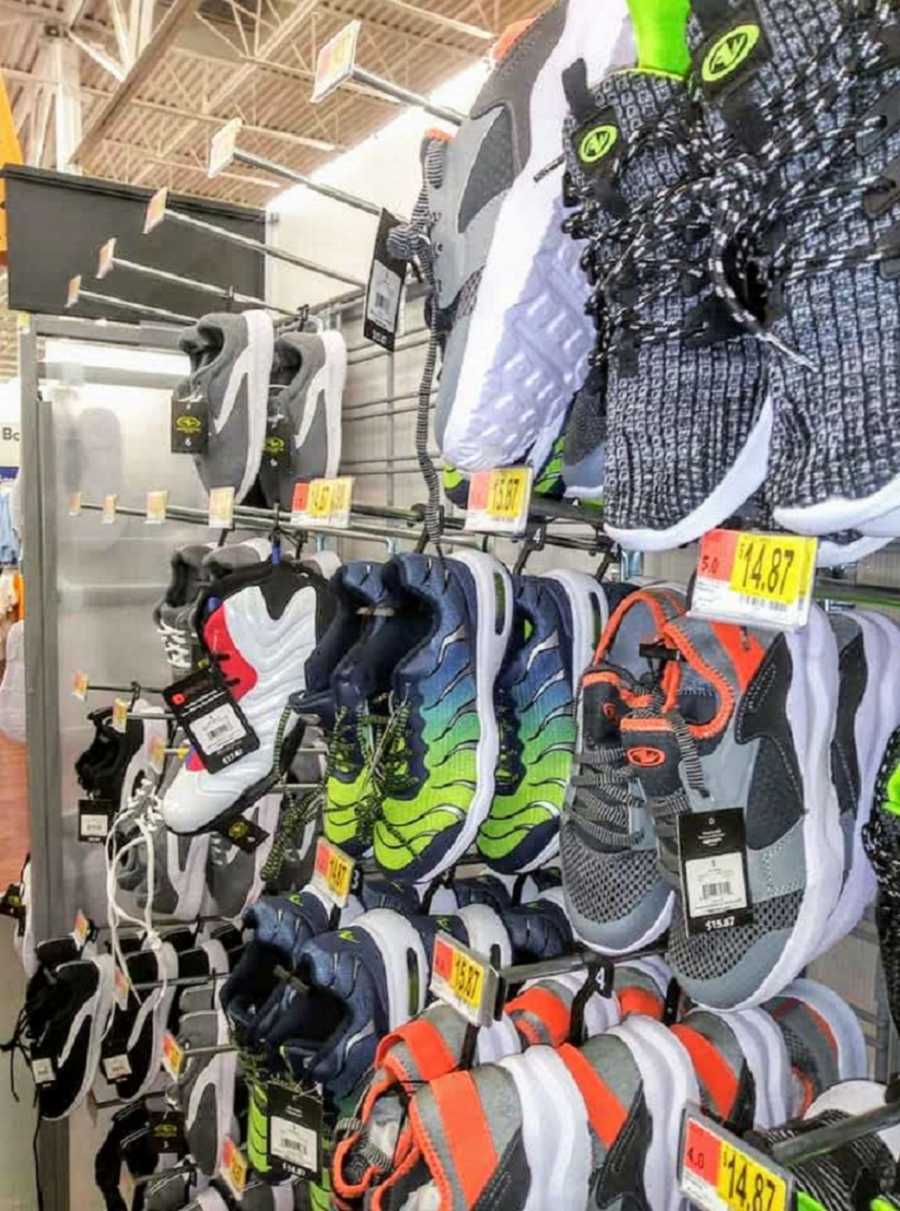 In fact, it's coming from a lot of parents with children (shaking my head).
Listen.
Your kids literally don't know the difference until they hear YOU make fun of them or crack jokes.
Your kid doesn't know to want NAME BRAND until you make the comment, 'He isn't wearing no off-brand shoes.'
So, what happens? Your kid goes to school, sees the less fortunate student who has on the 'off brand' and now your child is mimicking YOU and bullying another student…
Please quit teaching our kids that name brands means something. I PROMISE they would not have cared until YOU MADE THEM CARE.
My daughter always picks out some Paw Patrol shoes or sandles when we shop. We've even bought 'fake' Vans sneakers.
Do you know it took just one whole day before she got red Kool-Aid on them and they were completely ruined? Do y'all know how mad I'd be if I had spent 40 or 50 dollars on shoes, only for her to spill Kool-Aid on them?
But they were only 13 dollars, so I can simply go grab another pair to replace them if I had really wanted to.
The point I'm trying to make is… your kid doesn't care if the shoe has a Nike, Vans, or Jordan logo… at least they didn't until you made it very clear that YOU had the issue.
There is NO ISSUE with kids wearing knock off shoes. None. Especially given that these kids are kids, and like to kick up mud and dirt around and spill Kool-Aid on things."
This story was submitted to Love What Matters by Jessa Porter of Branson, Missouri and originally appeared here. Be sure to subscribe to our free email newsletter for our best stories.
Read more stories like this:
'I went home after my son's transplant, only to receive an angry letter about the 'eyesore' exterior of my home.': Woman's son diagnosed with Stage 4 cancer, community unites to clean her home in wake of insensitive complaint
'She held his hand and told him she loved him. It's quite possible she's the first person to ever utter those words to this poor man.': Police officer comforts elderly man in his final days after lifetime of 'poverty, loneliness'
Do you know someone who could benefit from this? SHARE this story on Facebook with family and friends.