"I don't share pictures of Anna in the morning enough. This is when I feel she is the most beautiful. I want the world to see the beauty that I see in her differences, the breathtaking beauty her natural skin creates. Everyone wants to see the beauty past the skin, but how many can see the beauty that is her skin?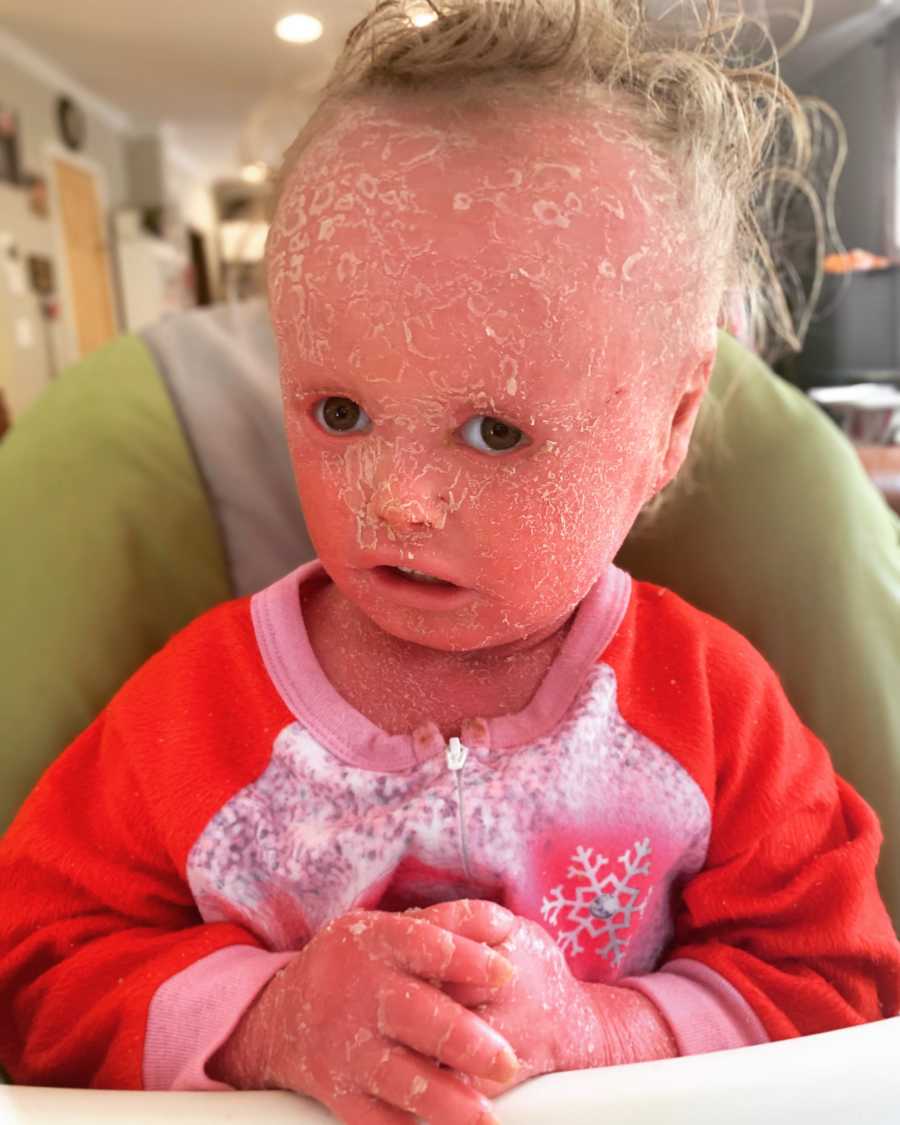 Anna has a condition called Harlequin Ichthyosis. Her skin doesn't form correctly, and in an attempt to heal itself, it grows ten times faster than regular skin. Every morning she is covered in layers of extra skin that we then have to take off in a bath. Anna takes a 3-hour bath every day just to give her back mobility and make her comfortable. One of Anna's biggest hurdles is that she is visibly different, and I thought if the world could see her how I do, they would celebrate with me instead of giving me pity. They would stare at her beauty instead of hiding their stares.
I remember vividly the first time Anna opened her eyes. She stared with such intent that I couldn't bring myself to look away. I was in pain from my very recent c-section, but had never seen her eyes before that night. The swelling from her eye lids had finally gone and she opened her eyes and stared directly at me. I didn't sit, I didn't dare move, I stayed by the side of her isolette, letting my pain disappear as I got lost in her eyes. I never saw her skin the way some did, I saw the purest human my eyes had ever come in contact with.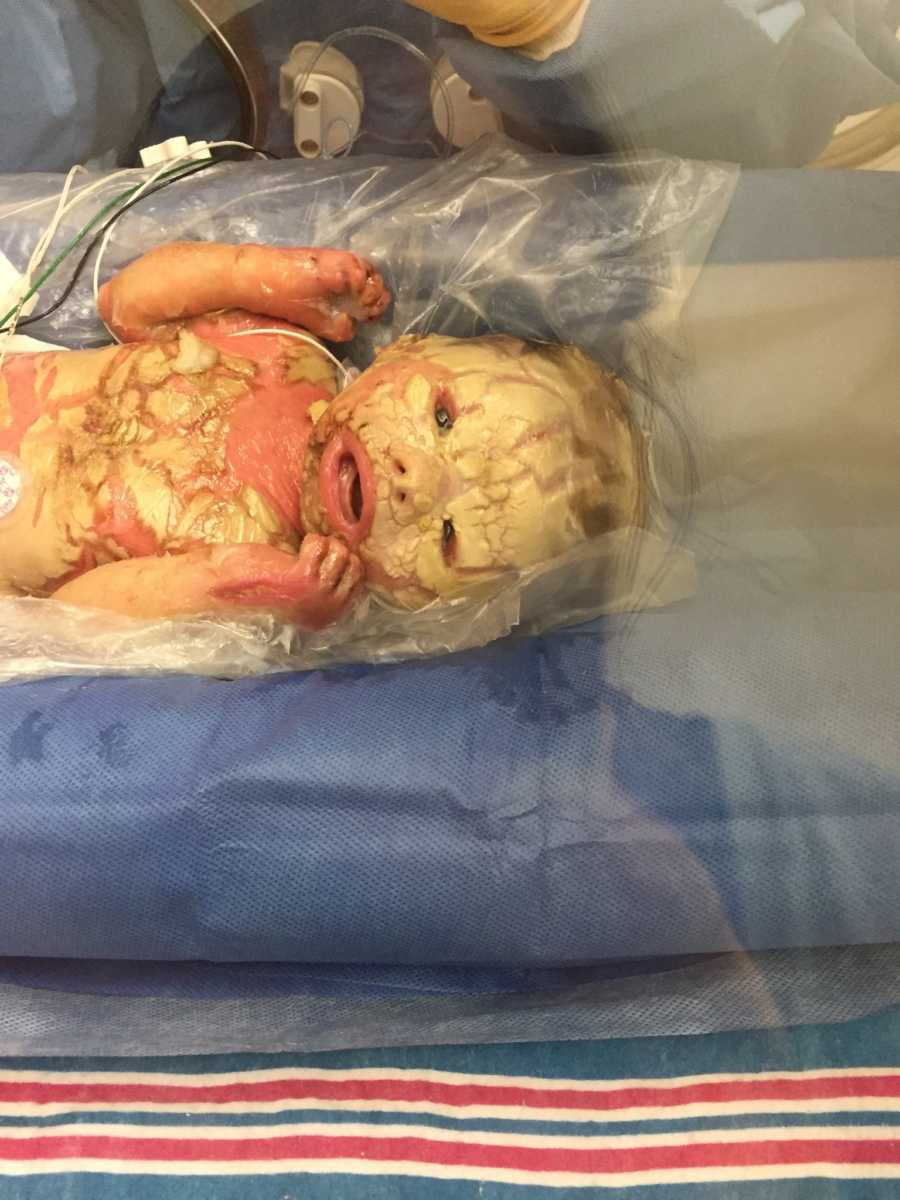 Her beauty touched my soul and took my breath away, and it very much still does. Fast forward nearly two years and I still get lost in her eyes. Sometimes when she crawls in bed with me in the early morning I lay and watch her sleep. I get mesmerized by the beauty in her skin and I know she was made for something special. Sharing Anna with the world is not about making her skin look as close to 'normal' as possible for the benefit of others, it's about teaching others the beauty in differences.
I don't want people to see past her skin as much as I want them to see her skin and then love her for it. When she is her most natural first thing in the morning, and you see how hard her little body has fought all night to try to heal itself, you appreciate so much each layer of skin in its attempt to protect its person. It's also in these moments that you love her even more for the resilience and strength she possesses seemingly with ease. She radiates happiness, beauty, and love and I plan to unapologetically show the whole world her beauty."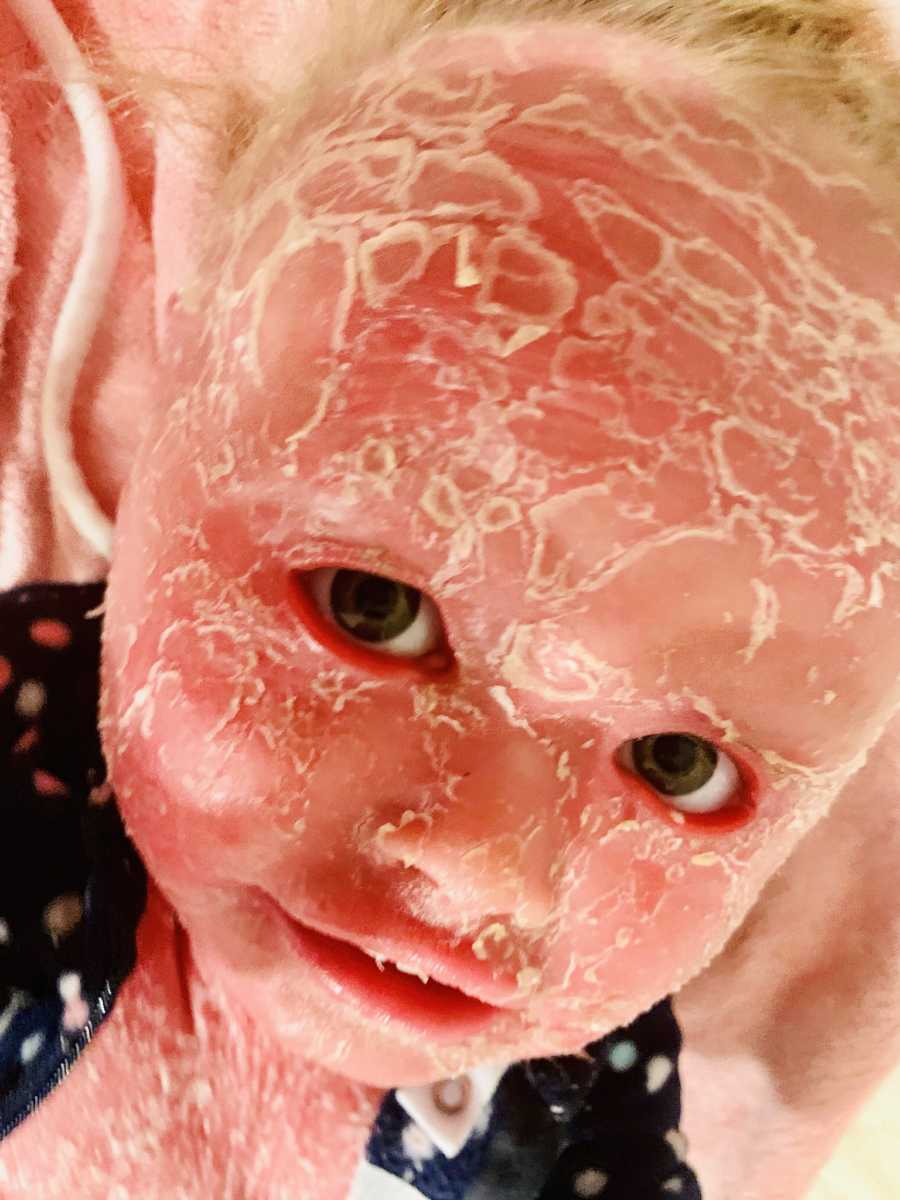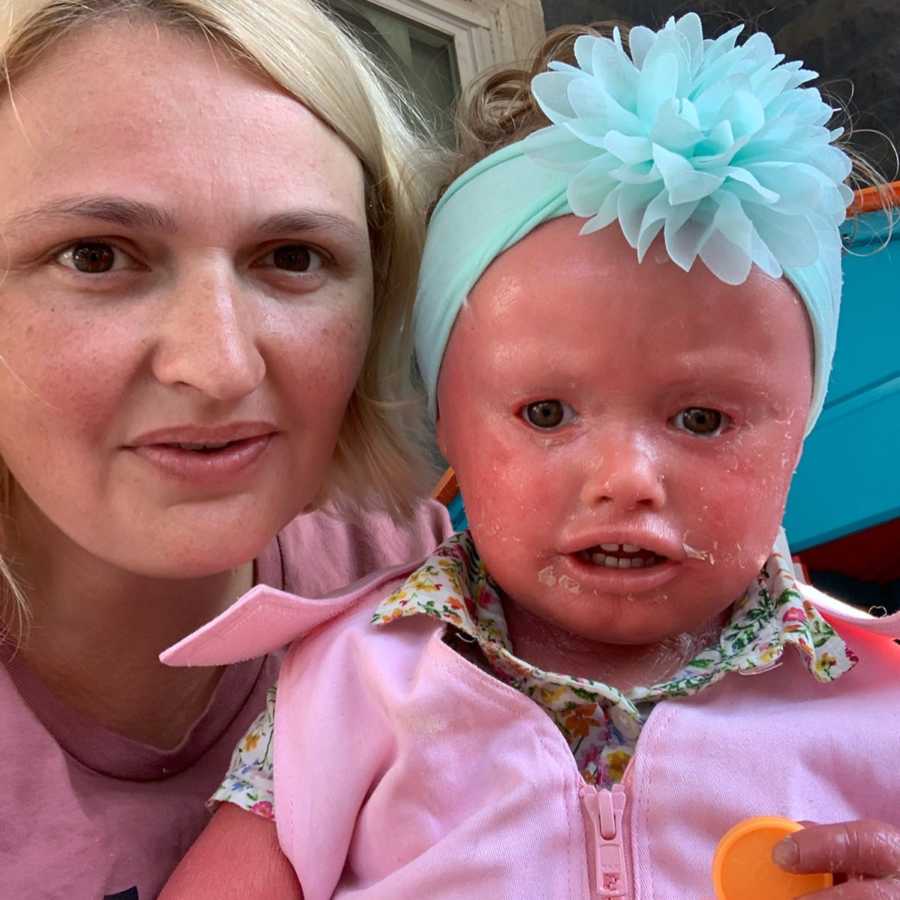 This story was submitted to Love What Matters by Jennie Wilklow of New York. You can follow Anna's journey on Instagram and Facebook. Do you have a similar experience? We'd like to hear your important journey. Submit your own story here, and be sure to subscribe to our free email newsletter for our best stories.
Read Anna's beautiful backstory here:
'Her skin hardened within seconds. It began to split. My husband's silence scared me.': Mother says daughter born with Harlequin Ichthyosis is 'beauty in the purest form'
SHARE this story on Facebook to help celebrate unique and beautiful differences!