"I became a mom with a phone call. 'We have an emergency placement for a 3-week old baby boy. Can we drop him off in an hour?'
Foster care is weird like that. Your life looks one way then an hour later it's completely different.
The moment I saw Rylan I felt attached to him. Red hair and blue eyes — the rarest natural combination in the world and we both shared it. He was so tiny and fragile but I was ready. I was ready to be a mom.  To be his mom.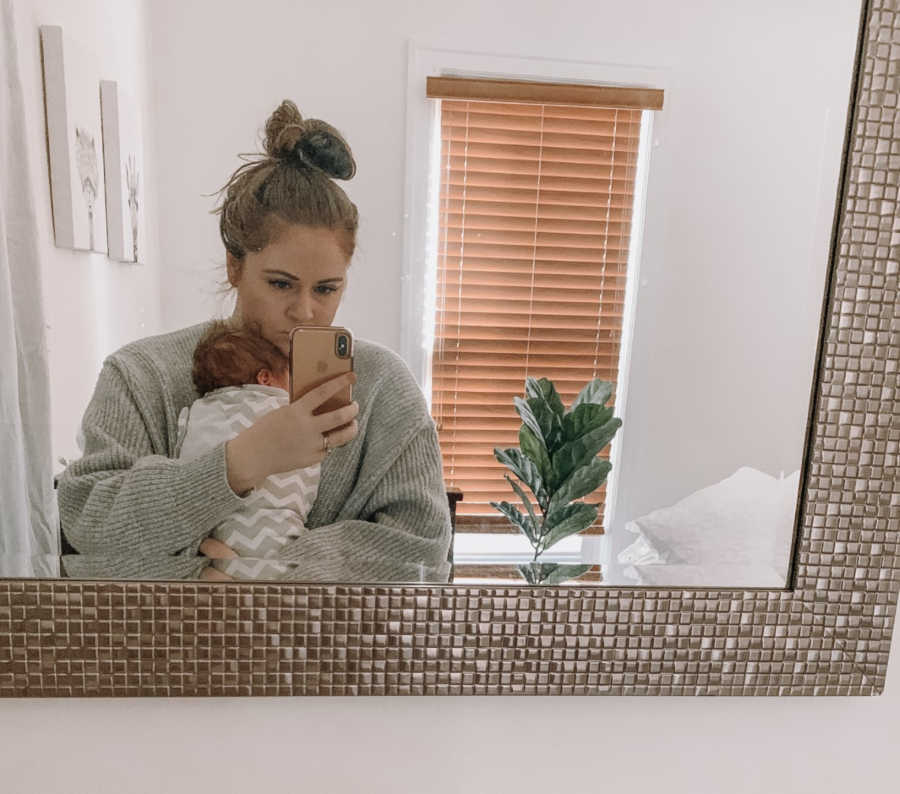 By day two, I had fallen completely in love with him. On day three, I learned more about his mom. Her name was Ashley, this was her first baby, and she was all alone. My heart broke for her. And then it broke for me because I knew I would have to love Rylan and lose him so they could be reunited.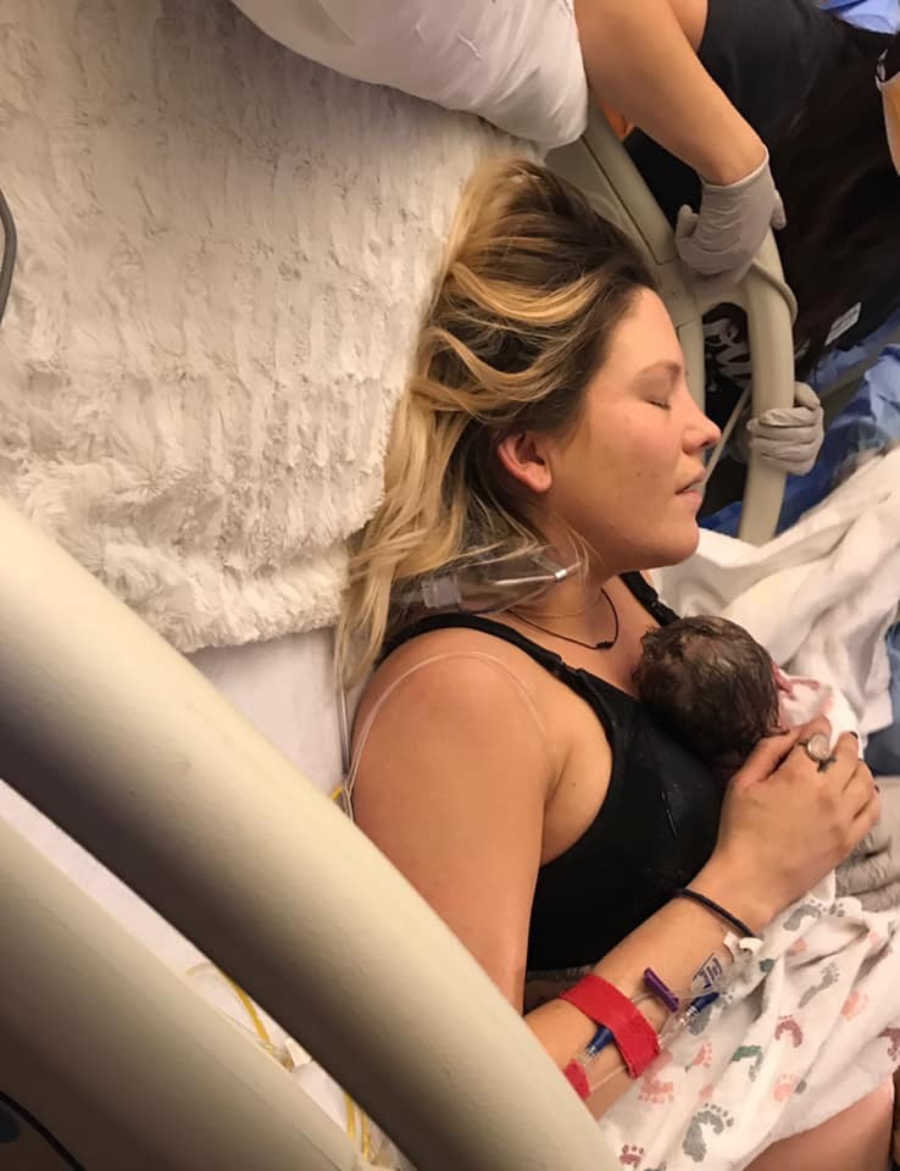 The only communication Ashley and I had was a 'back-and-forth journal.' We shared one journal and wrote to each other every week. This was the first note I wrote to her:
'Ashley, we are rooting for you. We will love and protect Rylan as if he is our own until you're reunited.'
I had raised him for a month already, and I felt torn in two because I loved him and I didn't want to lose him.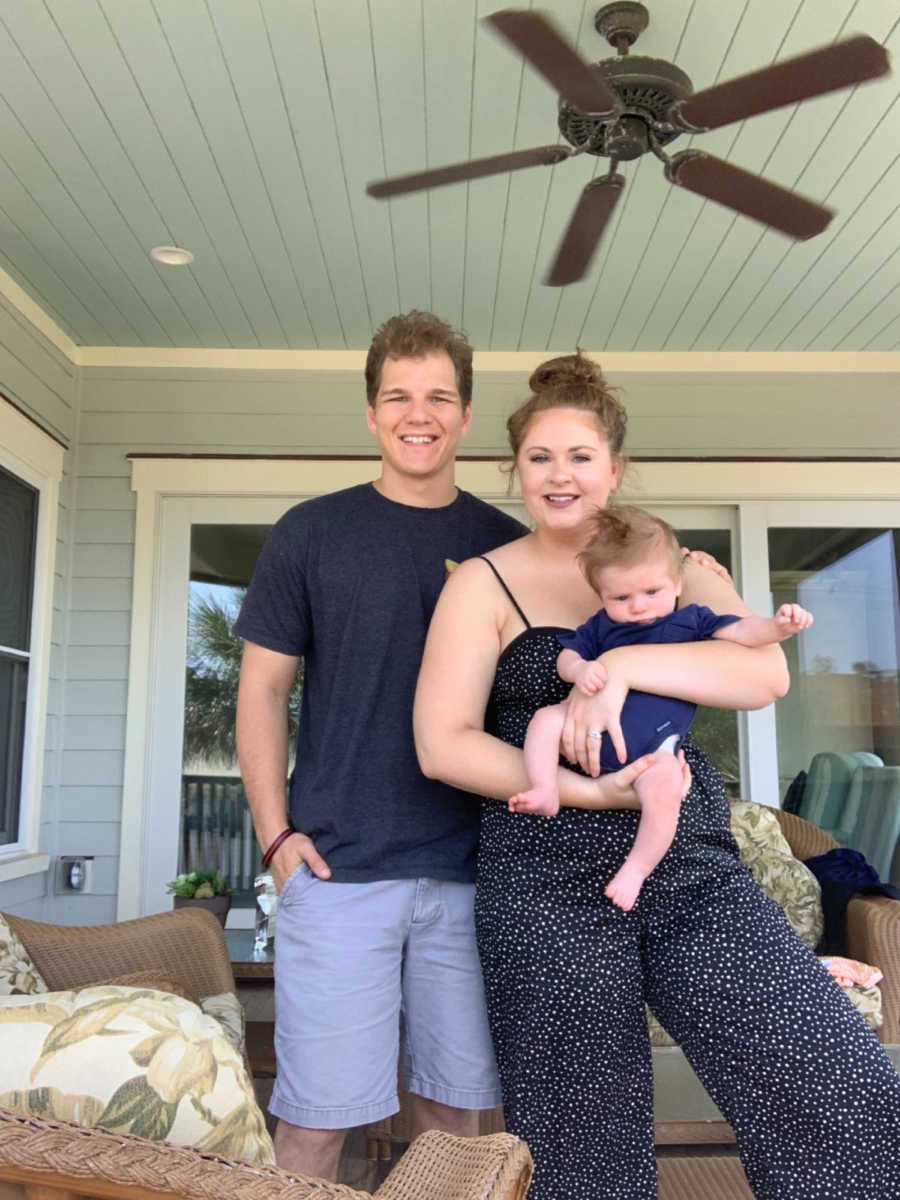 Not too much later, we met. She cried and we hugged. We spent Mother's Day together and my heart grew for her. But my heart grew for our baby too. The more it grew, the more it tore. I would sob every time I had to drop him off for visitation. I would have to take breaks from writing in our back-and-forth journal because it was all too much for me.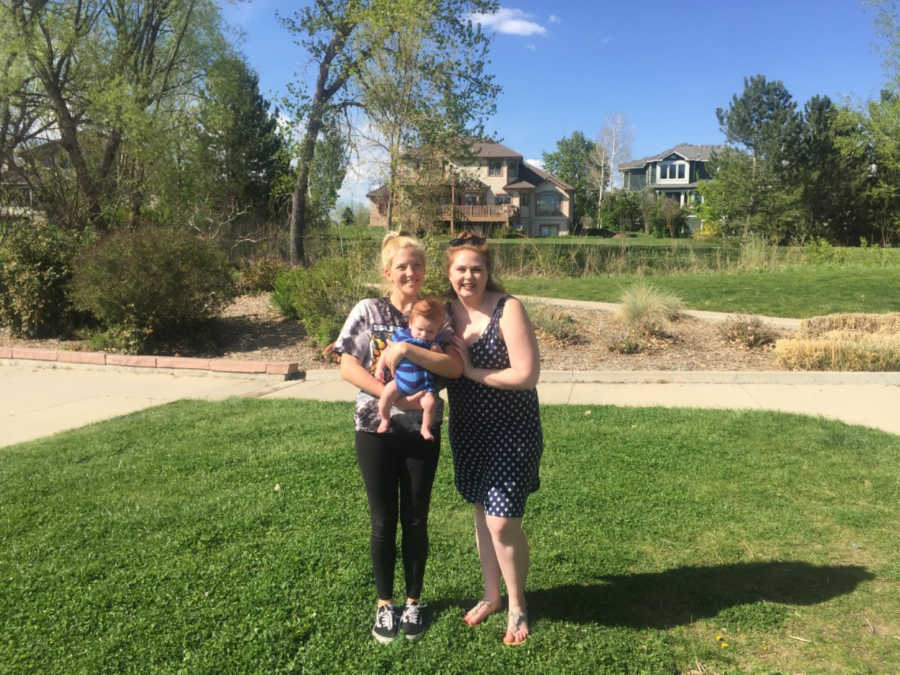 After raising this sweet baby for about four months, we were told he would be going home soon. The knot in my throat blocked my whole airway. I began crying in front of the social workers and stared at the baby who had been mine.
Soon after, Ashley wrote this to me:
'Hey Elle,
Although I'm obviously very happy to get my baby back, my heart aches for you and Caleb. When I saw you today, I could tell how hard this is going to be and I just got home and cried because I really do care about you guys and your relationship with Rylan. You have been there for him and loved him up until now and you will continue to. Just know that you will be a part of Rylan's family forever as long as you want to! Love you guys and thank you so much for everything you do.—Believe me, I know what it feels like, in a way. I didn't know whether he was coming home or not, and it destroyed me. I wish there was something I could do or say and take that pain away from you and your family. I just feel so blessed you guys were placed in my life and his at a time when we both needed it. I do believe God put you in our lives for a reason and I just can't thank you guys enough.'
I had to read it bit by bit because my eyes were flooded. She was thinking of me and my pain! She had the empathy to recognize I would be feeling a similar pain when losing her baby. I couldn't believe it. I still can't.
The day he left was the hardest day of my life. This newborn baby was now 6 months old. Packing up his things, kissing him one last time, watching my husband put him into a car seat in a social worker's car — the pain was overwhelming; my body felt like it was being torn.
With strength that only came from God, I was able to write Ashley one last letter:
'Ashley,
You are reunited! I hope you take a moment to realize how far you've come. You just went through one of the hardest, if not the hardest, times in your life. You fought for your baby and you got him back. You worked on yourself and did what you had to do to be with your baby again. Be proud of yourself.'
When little Rylan first showed up at our house, I was so nervous. It was a frantic night, trying to learn what his cries meant and get everything he needed. I remember sitting in my bed the next morning and holding him and crying because I knew he had a mommy out there who was probably extremely heartbroken. I have thought of you every day. I hope you know I gave my heart to him and did my very best to love him when you couldn't be there.
It's been one of the biggest honors of my life to love that baby. You both have my heart forever."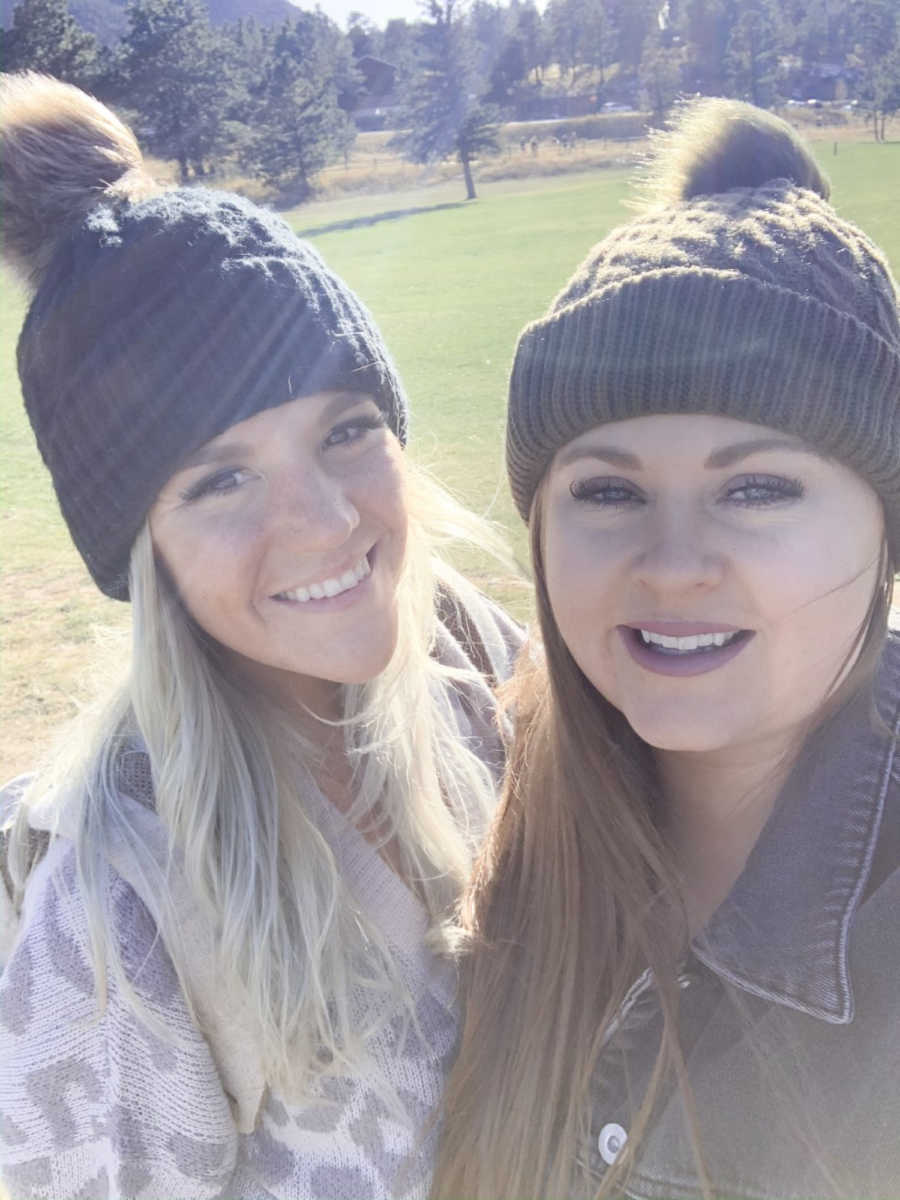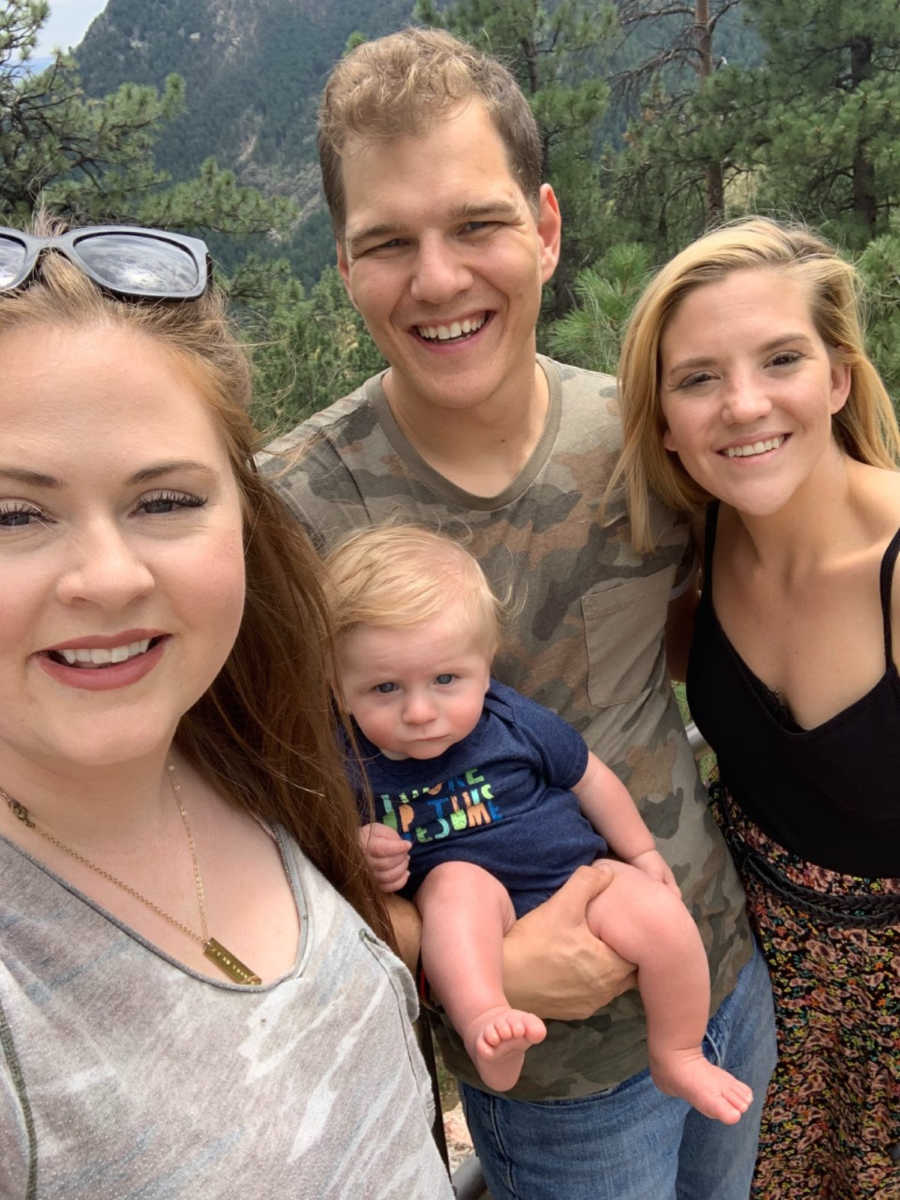 This story was submitted to Love What Matters by Elle Flowers of Boulder, CO. You can follow her journey on Instagram. Submit your own story here, and be sure to subscribe to our free email newsletter for our best stories, and YouTube for our best videos.
Read more powerful stories like this:
'The magnitude of your child being born. No words. She did this for us, TWICE.': Mother overcome with emotion watching surrogate deliver second daughter, 'I gained a bond I never even knew existed'
'My womb was just the babysitter': Woman emotionally recounts being a surrogate to 'miracle' twins'
'Babe, know what I'm thinking?' I was like, 'Pizza or Chinese?' He said, 'We should have another kid!' Our surrogate got pregnant with twins! Tim was calm, I was nervous.'
Do you know someone who could benefit from this story? Please SHARE on Facebook to let them know a community of support is available.