"Sixteen years ago I was part of a miracle. Two little girls born 3 months early to their anxiously awaiting parents. One is now a Sweet 16 and one passed away. So many people ask, 'How could you ever give those babies away?' My womb was just the babysitter, and I learned so much about love and sacrifice through that experience.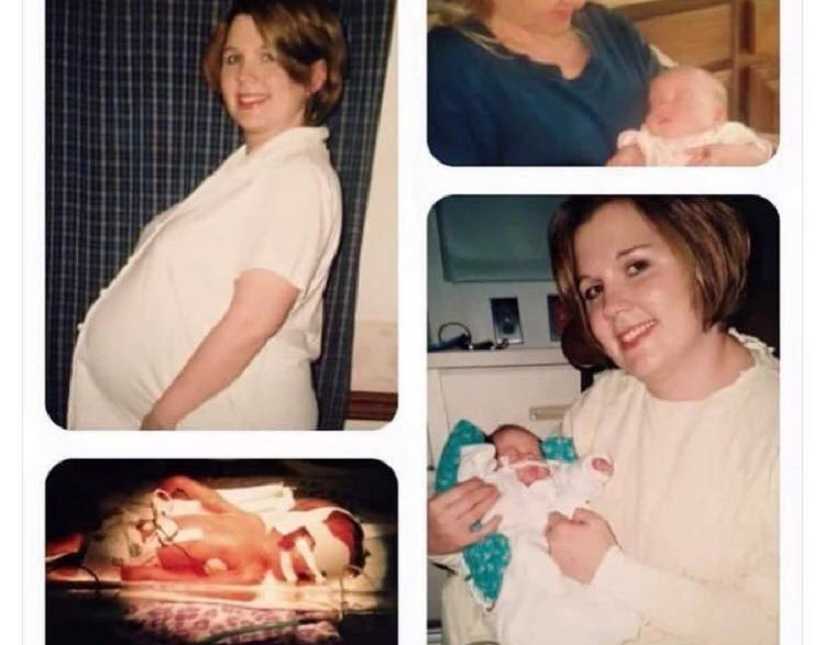 All I ever wanted to be was a mom. I got married to my high school sweetheart 30 years ago at the young age of 18. We had our first baby, a son, 2 years later. We continued to have 3 more children over the next 10 years. It was easy for us to conceive, but for other families, it doesn't come so easily.
When we were finished with our family, I wanted to find a way to help someone who was struggling with fertility. I knew that if I ever had a family member that needed help, I would help them. Fortunately, no one in my immediate family faced trials of conceiving and having children. I decided to search online and I found surromomsonline.com. I researched everything I could find about gestational surrogacy and discovered I could enter into a contract with a family on my own, leaving out the middle man of an agency. IVF and surrogacy can be very expensive, and I wanted to reduce the cost for the parents I was to help. We used our own lawyers to draw up the contracts for ourselves and the intended parents (as they are called.) It is important to protect each party.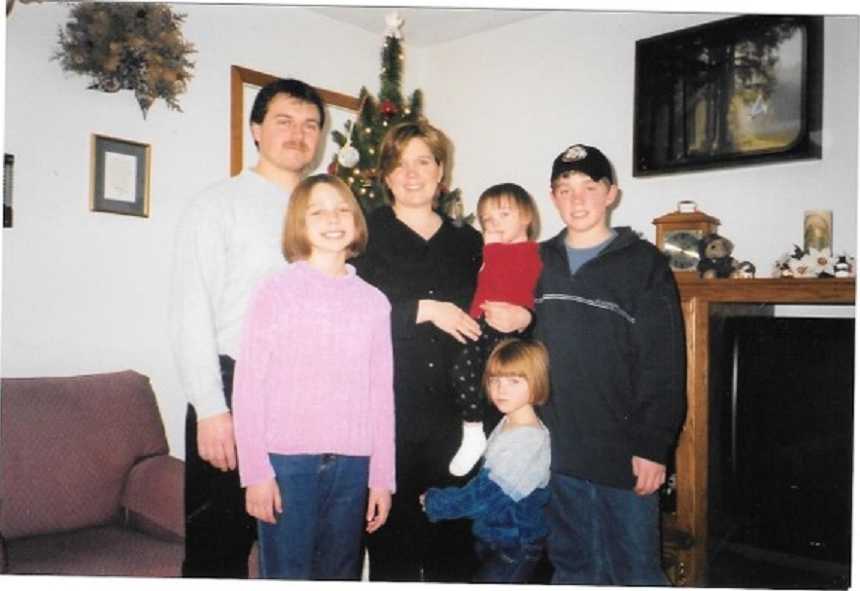 After talking to a number of families, I found a family in New Jersey with the same belief system and values as my husband and me. We emailed, talked by phone, then met in person. They were a sweet couple in their late 30's. The husband was outgoing and talkative, and the wife was a bit quieter and extremely sweet and kind. We hit it off and decided to work together to make them a family of 3 or more.
It was then that all the paperwork was completed, and we had our first embryo transfer. We transferred a healthy embryo, but it 'didn't work.' The second transfer, we transferred two healthy embryos and were excited to find out a few weeks later I was pregnant with twins!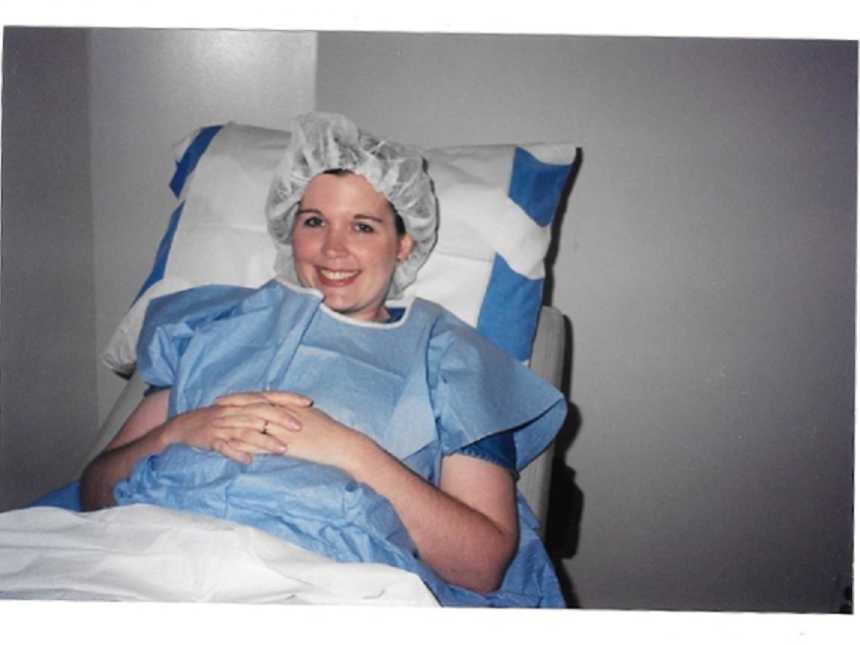 I had always wondered what people would think of me being a surrogate. Before I started the process, I pictured what it would be like running into people or going to sporting or school events for my children. What would I say? At first we had a little fun with it. People would say, 'You are pregnant? Congratulations.' I would reply, 'Yes, I am pregnant but it's not my husband's baby.' When they would look at me dumbfounded, I would add, 'It's not mine either.'
Over the next few months, people were in awe of what I was doing, but some would wonder and ask how I could give up a baby I carried. I would tell them I wasn't giving up my baby — my womb was just the babysitter. Gestational surrogacy is carrying the biological child of the parents… her egg, his sperm. I didn't bond with the baby. I bonded with the parents. They went to my prenatal appointments and the ultrasounds. They would come into town and we would visit and have dinner around our appointments. I became close to them and was excited for them. I was a licensed daycare provider in my home at the time of the surrogacy. To me, that was no different – I was still a 'babysitter.'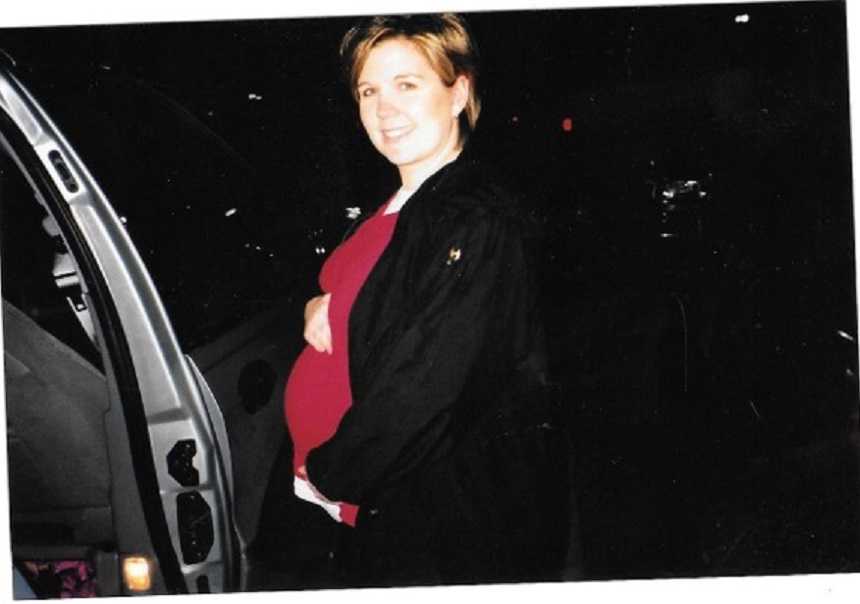 My close family was on board with the surrogacy. My oldest, Matthew, who was 12 at the time, gave me my progesterone injections to prepare for the surrogacy and to help maintain the pregnancy. He is a pharmacist now and part of his job includes giving injections. My daughter, Paige, is now a labor and delivery nurse at the same hospital where I delivered my surrogate babies. My third child, Claire, is a respiratory therapist in the same NICU where the babies spent their early days after they were born. My husband, Bob, and our parents were there for me on countless occasions when I needed to go to doctor appointments because carrying twins is high risk, so I was at the doctor a lot.
At 27 weeks on March 13, 2002, I went into preterm labor. I was admitted to the hospital and the labor could not be stopped. We called the babies' parents and they rushed to the hospital from 3 hours away. They made it in time and they both, along with my husband, attended the birth of their two beautiful baby girls. Macey Jane and Megan Victoria (in honor of me) each weighed about 2.5 pounds. They were rushed to the NICU, and for the first day they were stable.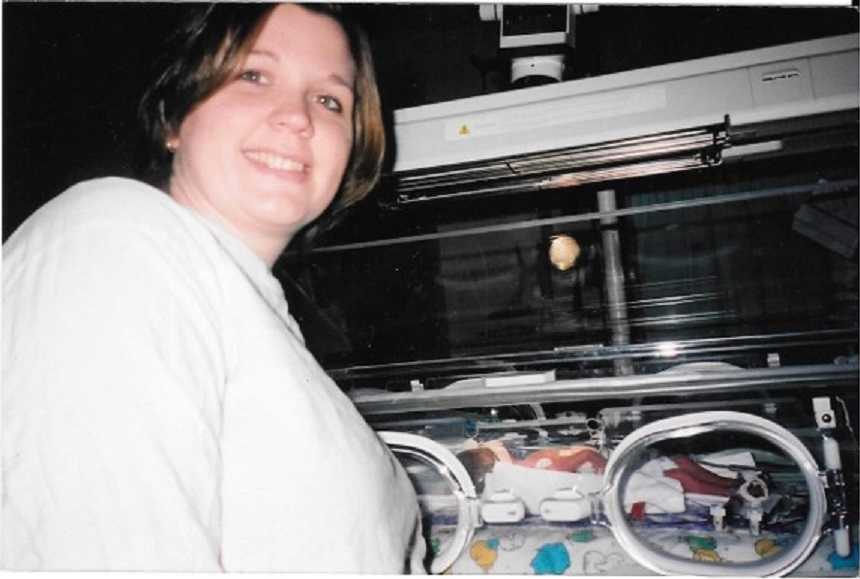 On day 2, Macey started to decline. She had a Grade 4 brain bleed and she was struggling on the respirator. It was decided at one week of age, on March 20, 2002, to let Macey go.
After she died I fell to my knees, hiding in the corner of a bathroom in the hospital. I didn't want people to see me. I was grieving for the family. They lost their daughter. I was not grieving because I had 'given up my babies.' I needed to be strong for the parents. This was not about me.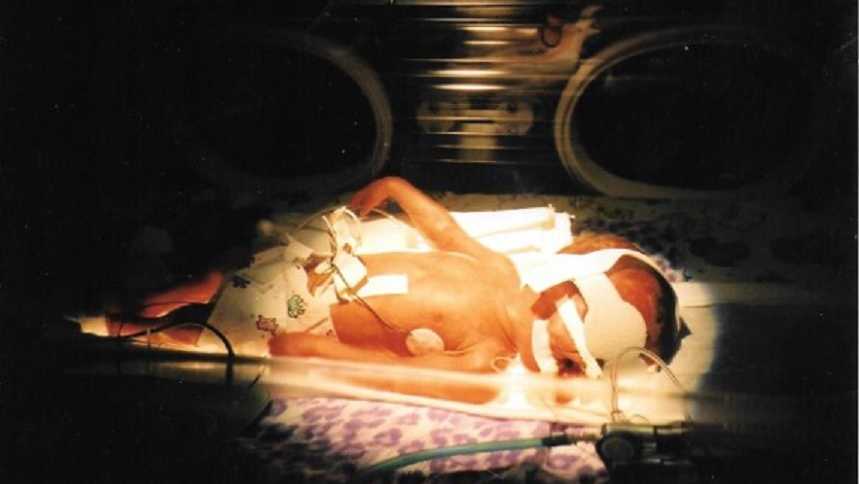 The whole time the family and hospital allowed me to visit with the babies. I was pumping breast milk for the girls and I would sit with them and their parents through the first week.
They also included me in Macey's last day on Earth. I was with the parents and their close family as they took Macey's footprints, snipped a piece of her beautiful blonde hair and sat and rocked her until she breathed her last breath after disconnecting life support. Megan was doing well. When she was 1-month-old she was transferred by ambulance to a NICU in New Jersey closer to her family, in order to feed and grow. Before she left, my girls and I threw a baby shower for her and her momma, inviting my family, friends, neighbors and church family.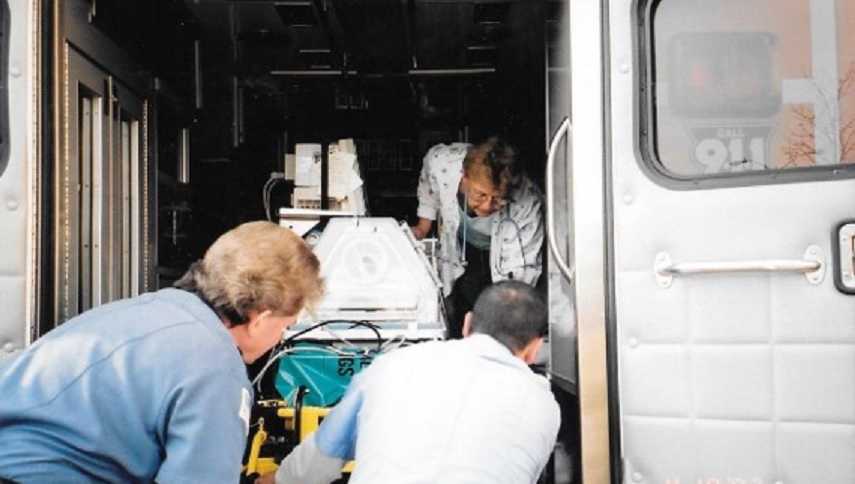 Fast forward to today. My surrogate baby is a Sweet 16. She celebrated with a group of her girlfriends, and her parents and family at her home in New Jersey. We have seen them only a handful of times over the last few years. Really, we all get busy with our lives. We send Christmas cards and exchange pictures. It is also a tradition for Megan's mom and I to email a birthday greeting on Megan and Macey's birthday and update each other on how our families are changing and growing.
This year I sent a special birthday gift to Megan: a necklace with one single pearl to represent the beauty that she has become and the beautiful gift she has become to her parents.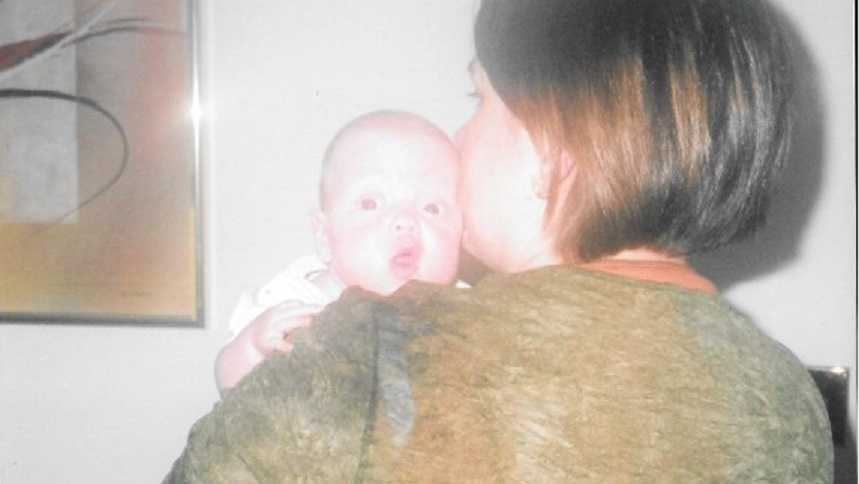 Do I get sad? Yes, I am sad when I see a picture of the tall beautiful blonde girl alongside her parents, knowing her sister is missing. I cry when I pause to think of the enormity of the gift I have given to Jane and William. But mostly I am happy. I am a mom, but because of me, I made someone else a mom and dad.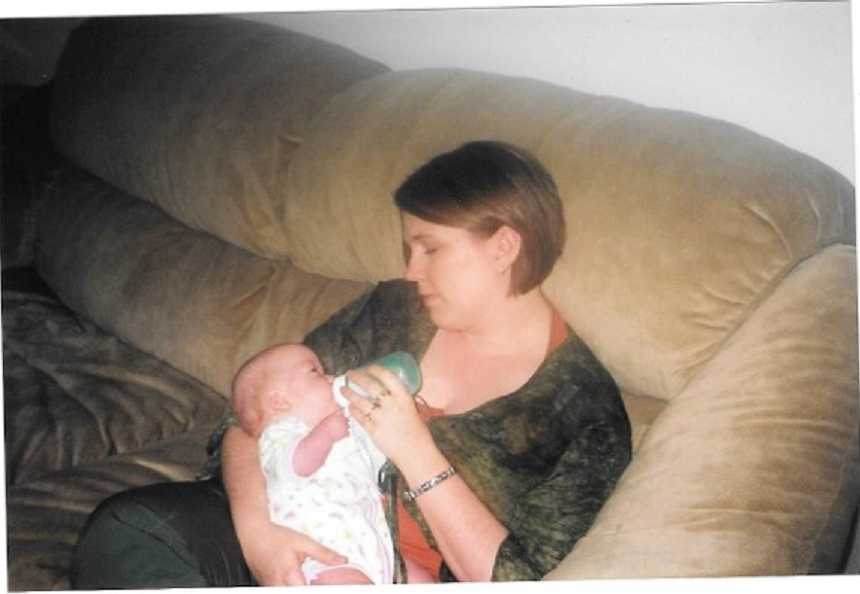 Our family went on to adopt two foster babies. Some people may say I adopted two children to fill some sort of void I had from losing my surrogate babies, but I think it is just part of who I am. Not many people can say they made a difference during their life, but I know I did. That's a true honor. Because of that, a young girl gathered with her friends for a big party and two parents were able to celebrate a milestone with a child they thought they would never have. I pray everyone finds a way to make a difference in this world before their life is over on Earth."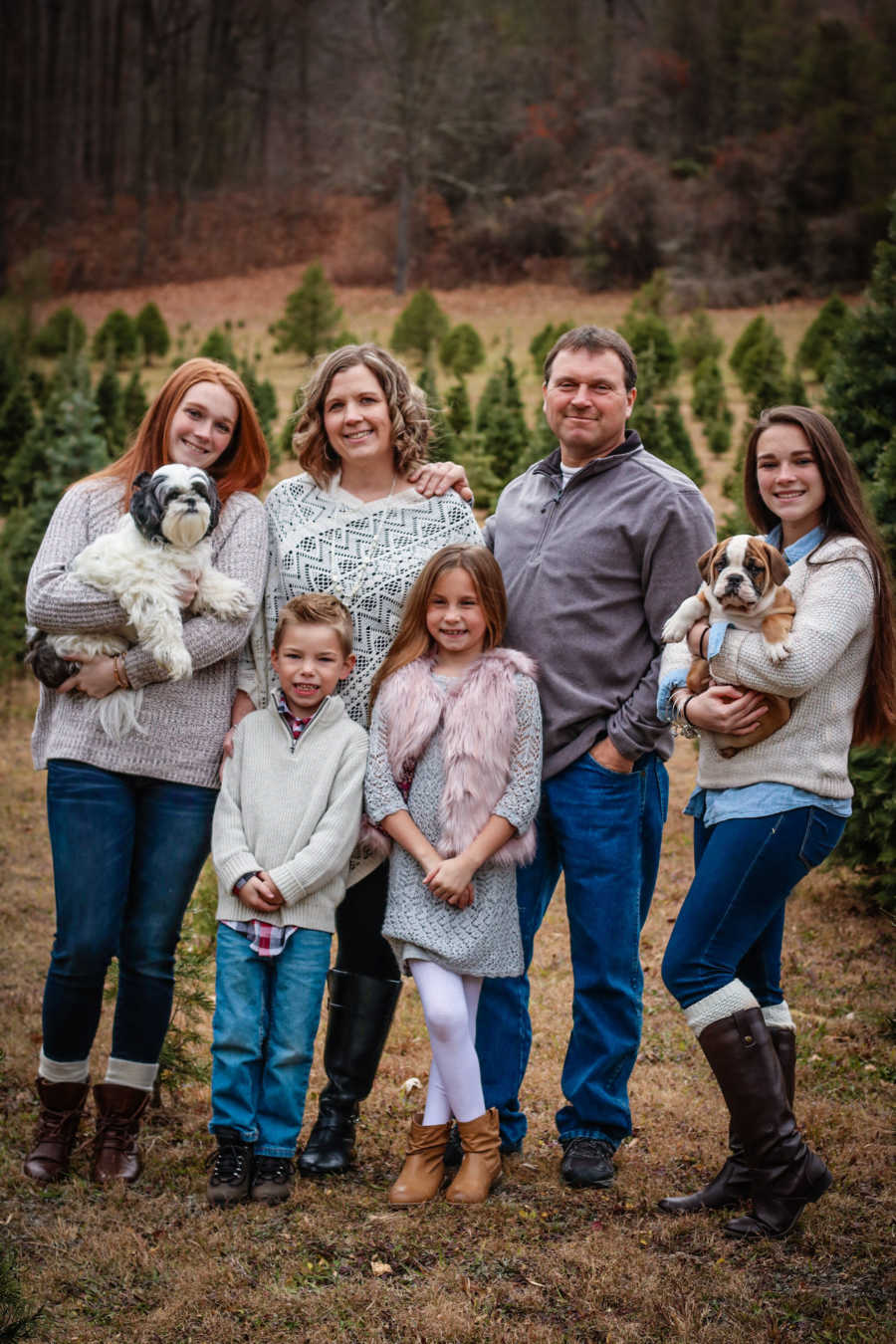 This story was submitted to Love What Matters by Vicki Sankey of Kreamer, Pennsylvania. Submit your story here, and subscribe to our best love stories here.
Do you know someone who could benefit from this story? Please SHARE on Facebook to make them aware there is a community of support available.
SaveSave