"The moment they placed my baby in my arms was one that no book, magazine article, or person could have ever prepared me for. After 39 years of dreaming of motherhood, my baby was finally here. It was in that moment that I finally cried real tears of joy. I had kept it together my whole pregnancy. I had remained cautiously optimistic, all 39 weeks. And while I was so excited, I held my emotions in check. Quiet fears I presume. She was a long-awaited journey, worth every second of the wait.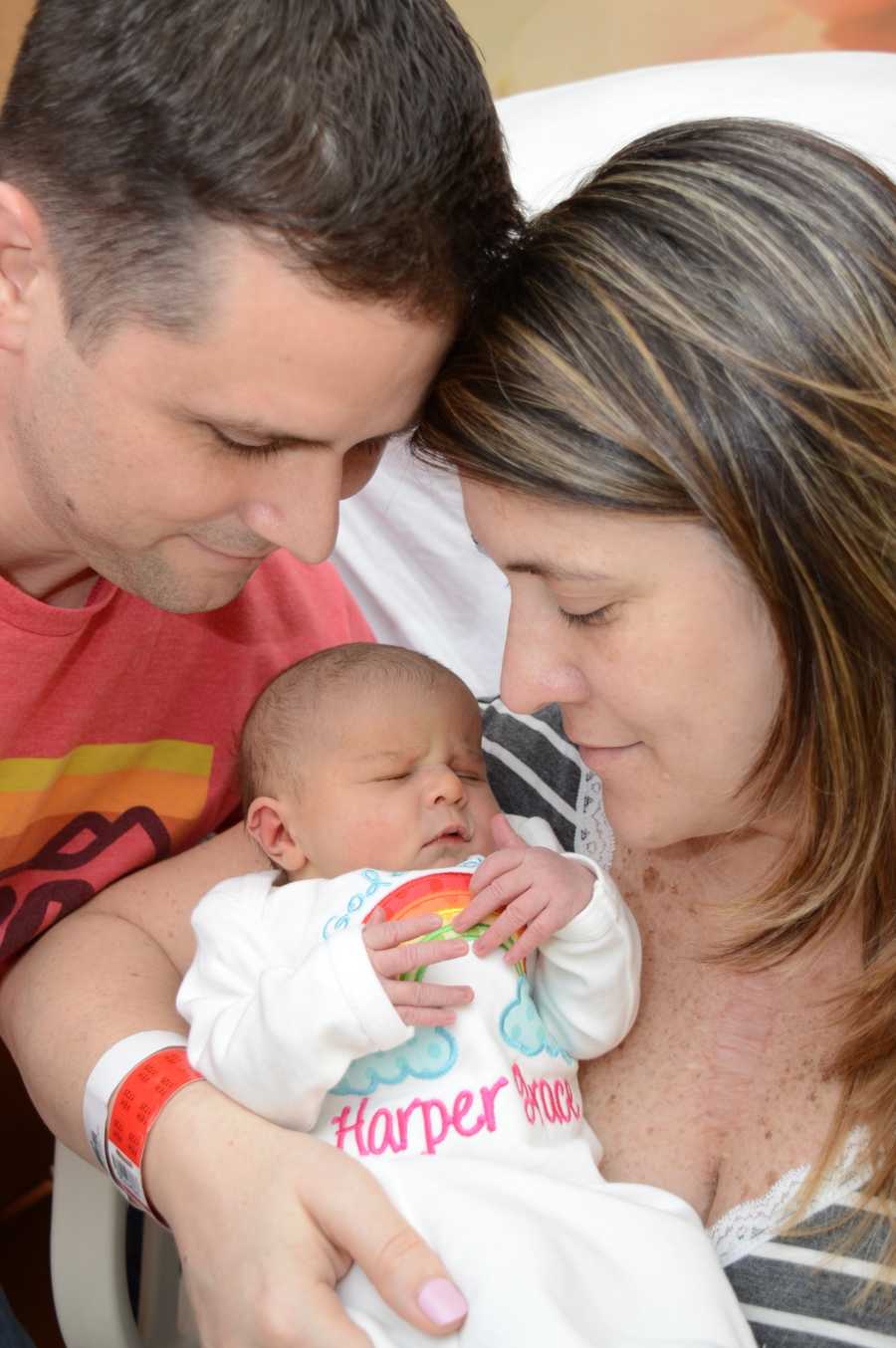 But, for a brief moment, I was taken back to the stinging memory of the last few years. 'I am sorry. There's no heartbeat now.' Those words; painful in every way. Even now I can feel my heart ache as I remember each of my 5 miscarriages, angels I will never get to hold or see and will always dream of what life would have been like with each child in it. We were at a loss.
I am forever grateful that my OB/GYN decided it was time to look further than the standard testing. He ordered a simple, yet non-standard karyotype blood test. It was then that we found out that I have a genetic chromosome disorder called Balanced Translocation. The doctors explained that it was the cause of my recurrent miscarriages. To some degree, there was relief that I finally had an answer. To another degree, it was difficult knowing we wouldn't have it easy like some. We wouldn't be able to just hope to get pregnant, I would never get to plan a fun way to surprise John with a pregnancy announcement ever again. Everything would become methodical. (But I realize now, that it's ok! None of that even matters compared to what really matters now!)
After speaking with several specialists and genetic counselors, we decided to go the IVF route. The factors and chromosomes involved for my translocation meant a fairly high miscarriage rate, and after 5 losses, emotionally and physically it was time for a different step for us.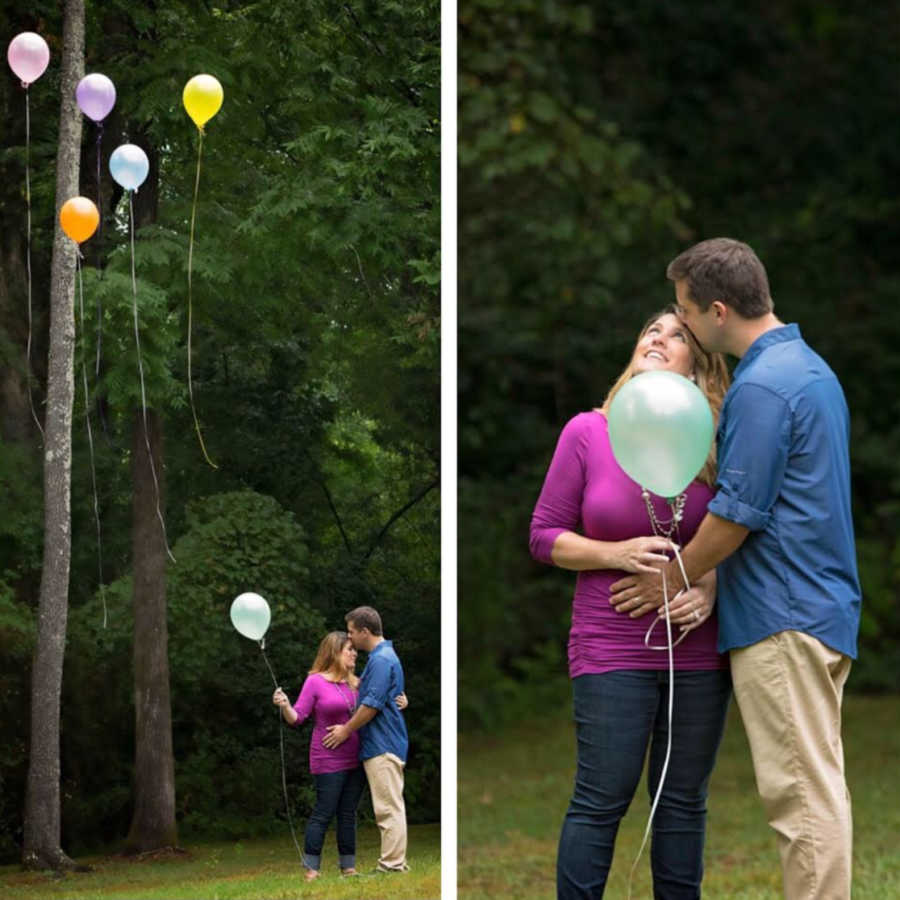 Our IVF route spanned a little over a year and included countless injections (many of which I couldn't capture from the doctor visits, medicines vials, and finger pricks), procedures and three surgeries. Between the three surgeries, doctors were able to retrieve 65 eggs, of which 47 fertilized! Out of all those, only 13 embryos made it to day five and were sent to genetic testing. And out of those 13, only two embryos made it. TWO little miracle embryos!
Mom's 'double rainbow' baby honored in stunning photo as her 'miracle'
'It's bittersweet': Rainbow baby inspires mom to create cherished art out of sentimental baby clothes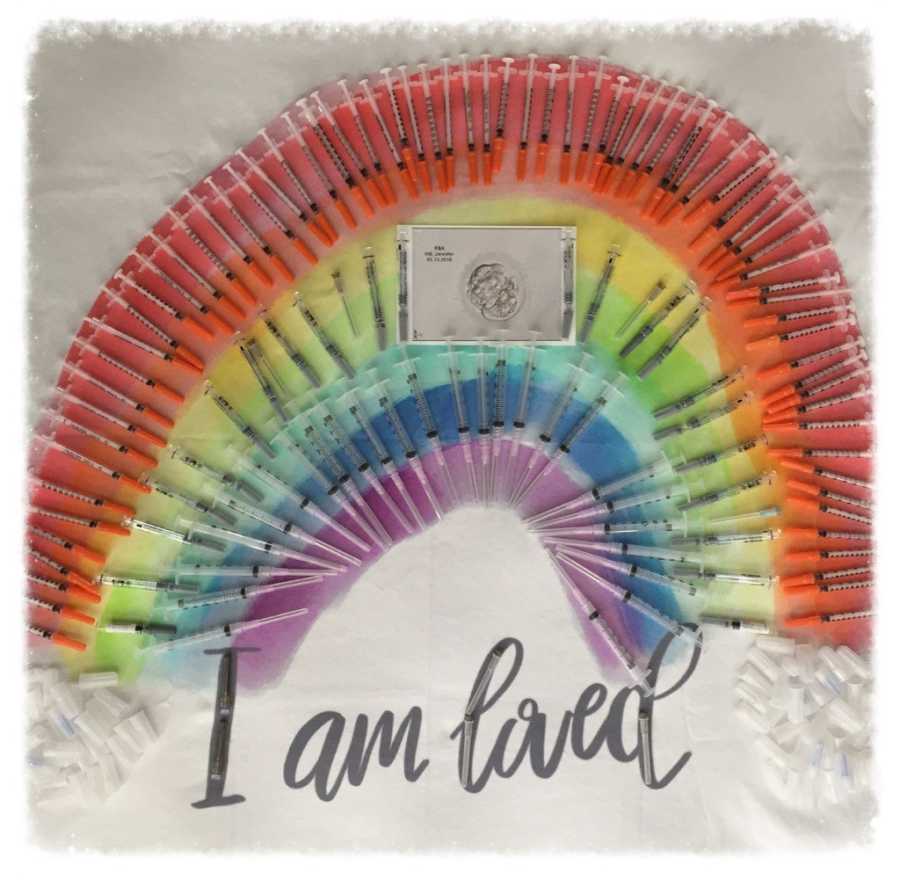 We wanted something to encompass our journey. I had a dream one night of releasing five balloons to heaven and getting to keep one. These photos summed it up for us and helped us announce our biggest surprise and the truth that 'IV Forever loved you.' Science and God gave us our heart's desire.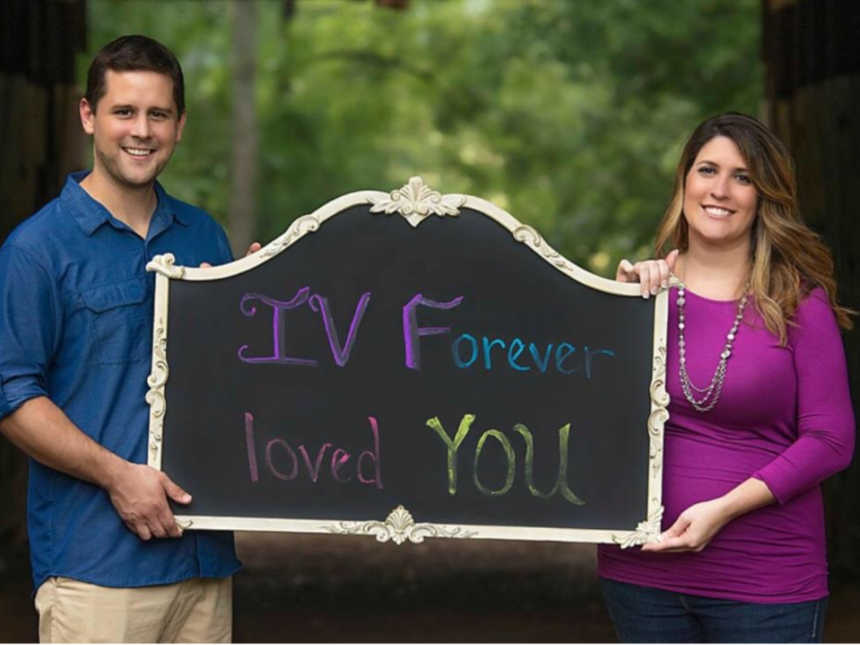 One of those frozen embryos is our rainbow, Harper Grace, who was born on Jan. 25, 2017. Babies born after a miscarriage are called 'rainbows.' It signifies a promise after a storm (loss). John and I lived by the fact that God promises us a rainbow after the storm. I think this is what got me through some of the hardest days (there were definitely some of those)!  I know we all have our own coping mechanisms — for us, we literally would dance to Israel Kamakawiwo'ole's 'Somewhere Over the Rainbow.' You just learn to dance in the rain while waiting on that rainbow! And that's just what we did.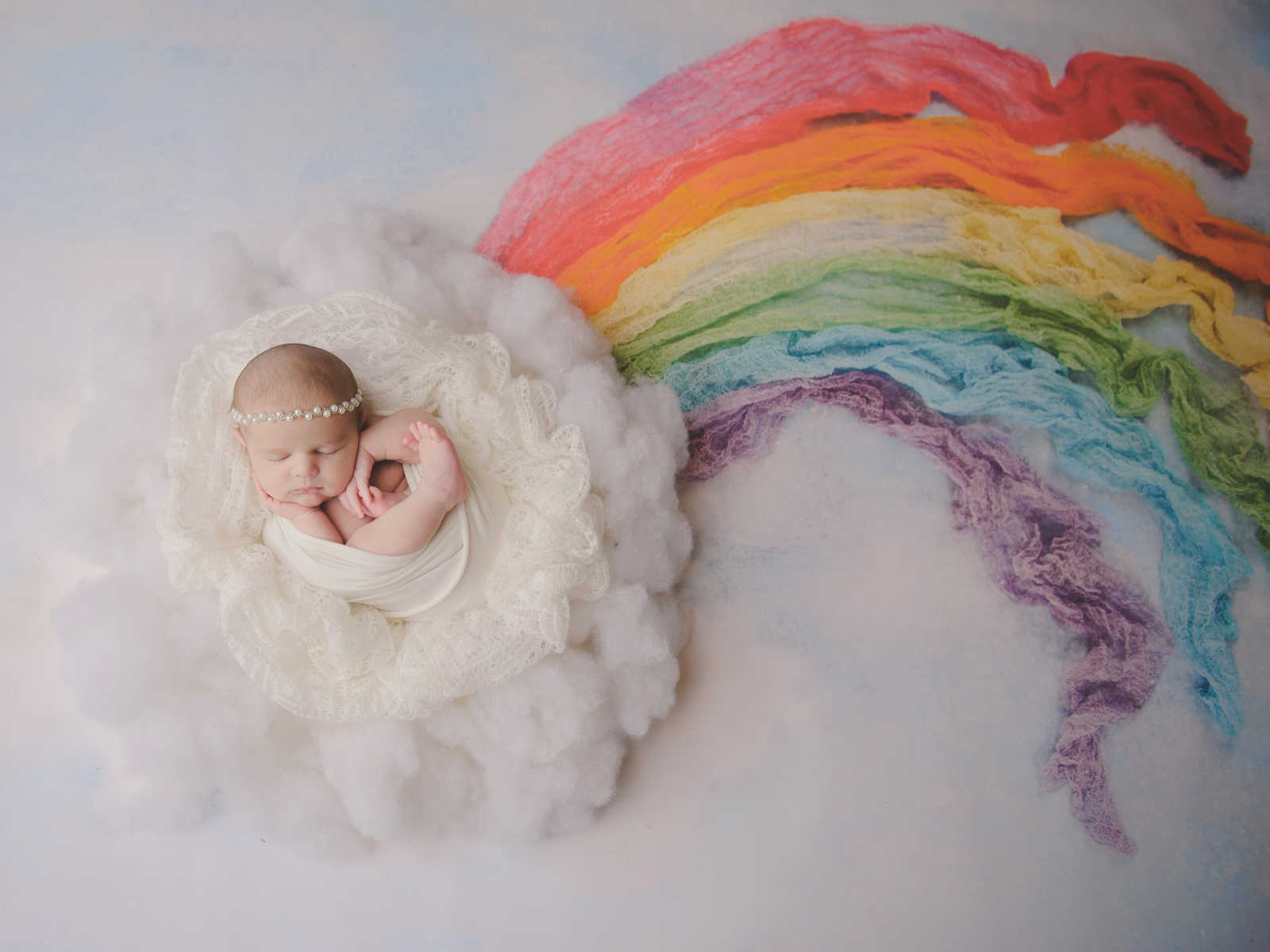 We believe it was due to of a lot of prayers and determination that brought her into this world. Harper means 'someone who plays a harp; angelic.' Her name is also in memory of her five angel siblings in heaven. We feel like they sent her to us. Grace means 'kindness, mercy, favor. God's favor and love toward mankind.'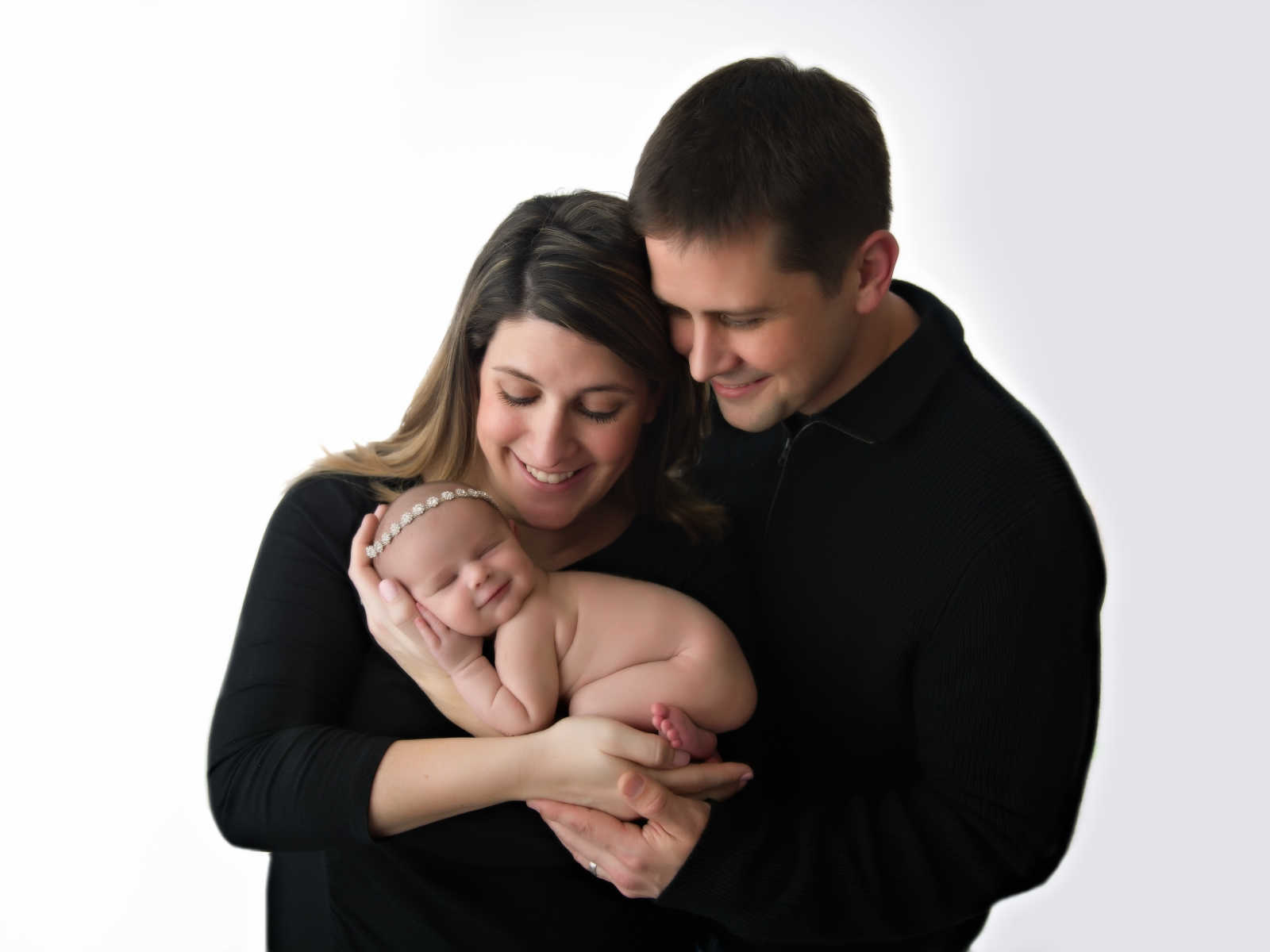 I do hope that our story inspires others to never lose hope. My journey started almost 15 years ago and today, I have a healthy, happy, walking RAINBOW. If there is one thing I can stress to those who dream of a child of their own someday, it is this: NEVER, EVER GIVE UP."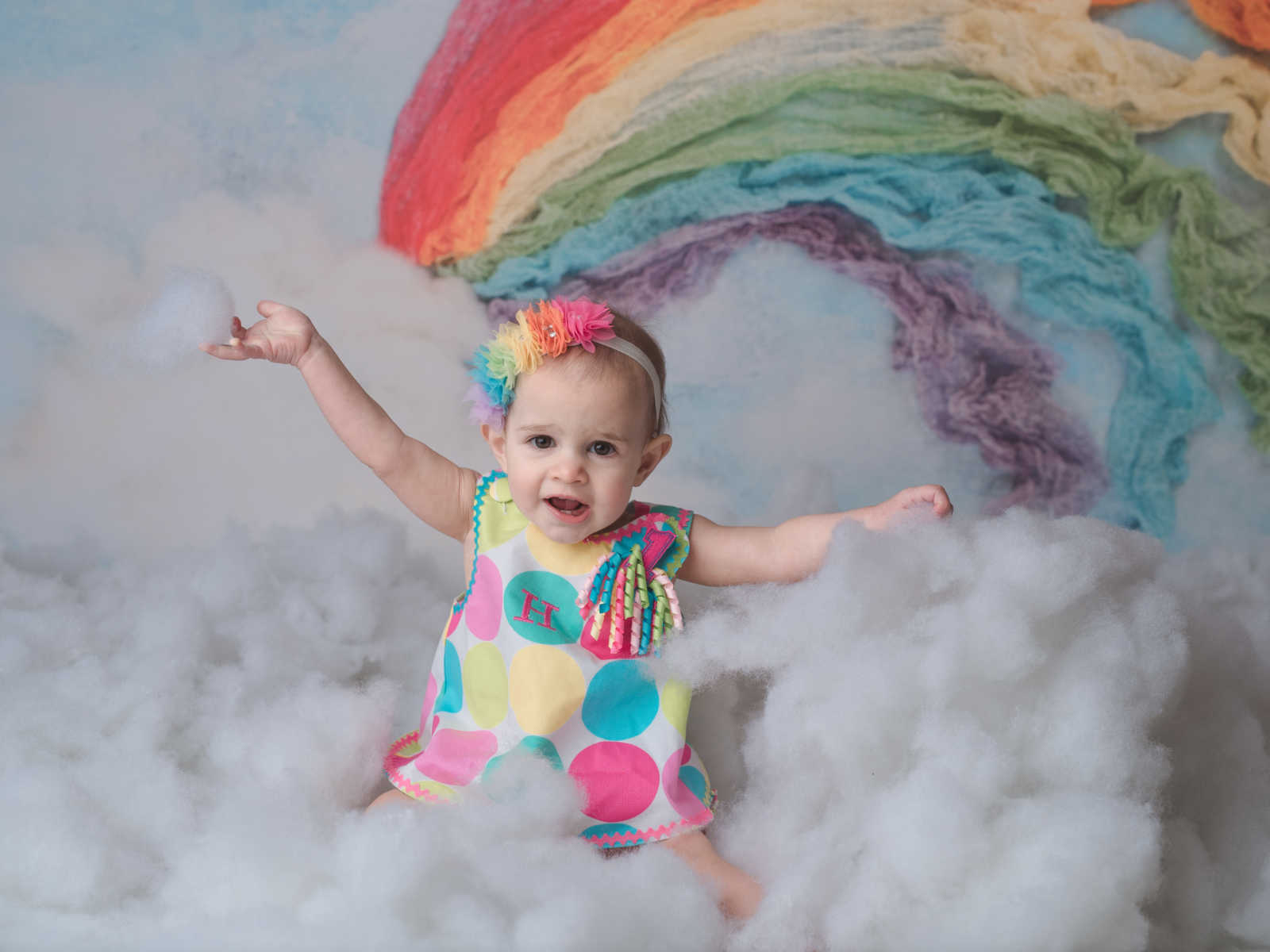 This story was submitted to Love What Matters by Jennie Hill, 40, of Atlanta, Georgia. Submit your story here, and subscribe to our best love stories here.
Read more stories like this here:
'I cried, 'I can't do this. I want to stop.' I had to deliver my daughter knowing I'd never hear her cry.': Woman delivers rainbow baby sister after losing daughter to Mosaic Trisomy 15
'After miscarriage 3, all the doctor said was, 'Have you tried Adipex to lose weight? I sell it at my spa.': Woman delivers rainbow baby on cusp of giving up, raises infertility awareness
'How could I cope with being a widow before the age of 40? My heart broke.': Mother births rainbow baby while husband battles brain tumor
'Ashley, can you hear me?' I flatlined. My heart stopped for 13 seconds.': Woman details POTS diagnosis, having rainbow baby, 'I am stronger than I was 5 years ago'
Provide beauty and strength for others. SHARE this story on Facebook with your friends and family.