"'You're so strong…' 3 little words I hear often being a parent to a very special little girl with a rare genetic neurodegenerative disorder. Our 21 month-old daughter, Emma, was diagnosed with KAND (Kif1a Associated Neurological Disorder) in February 2021 after 8 months of diagnostic testing. It's been quite a journey as a first-time mom, to say the least.
Emma was born on June 23, 2019 at 6 pounds, 8 ounces. She was a happy little bean right from the start and continued to be for the first year of her life. When she would get fussy, all it took was John Denver's 'Take Me Home, Country Roads' to instantly calm her down. She was developing along her peers and life was great.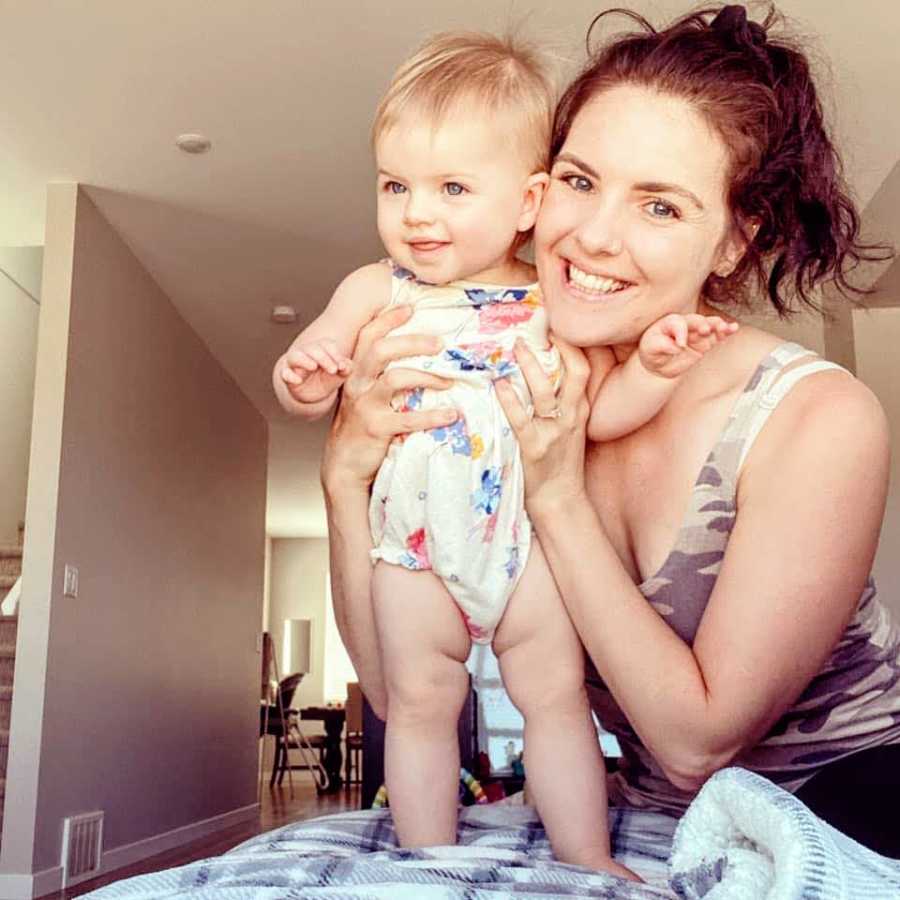 When Emma was nearing her 1st birthday, we started getting concerned about her development as she wasn't reaching those typical milestones other children her age were. She was unable to sit unassisted and still was not crawling. We kept being told to wait it out as kids develop at their own rate. As first time parents we listened, but at her 1-year checkup our concerns were finally validated. We were referred to a number of specialists due to not only Emma's low muscle tone, but the lack of awareness to her environment.
Over the next couple months we had appointment after appointment trying to get answers. During that time, our heads were spinning. Crazy ideas started pouring into our minds about what could possibly be wrong, ranging from Autism to Cerebral Palsy to Multiple Sclerosis, etc. We went hard down so many rabbit holes trying to find our own answers; we were barely hanging on by a thread. We started thinking about worst case scenarios and it was killing us inside. We blamed ourselves. We came up with the most ridiculous reasons of what could have caused this and it wasn't doing us any good.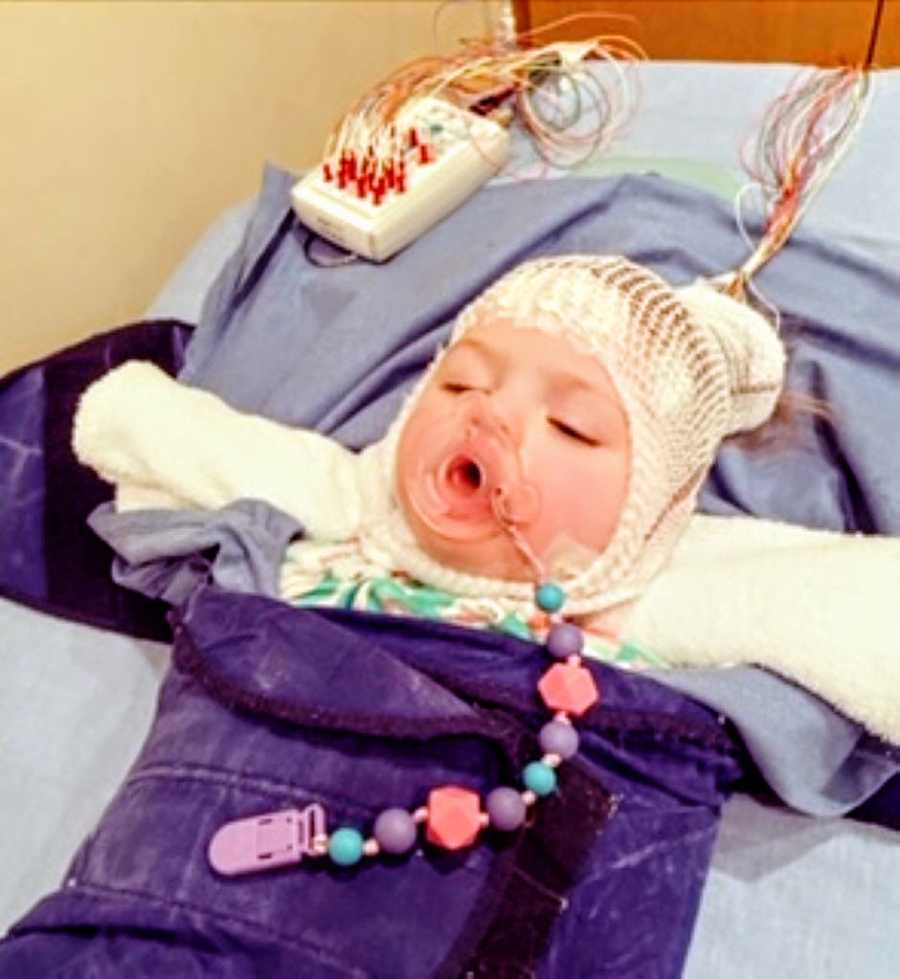 Finally, in August 2020, we got one answer to the puzzle. Emma was diagnosed blind due to Optic Nerve Atrophy. We were broken. Although we came up with our own diagnosis of possible cortical vision impairment prior, never did we actually expect it to be a reality. But it was. Emma was then referred to get genetic testing to find out why this happened, as the rest of her brain was healthy.
As the months continued to slowly pass by, we started accepting she was blind while continuing to do intensive therapy with her daily to help catch her up in her development. The thoughts of, 'Okay, we can do this. People live full, happy lives with vision impairments. Emma will be fine' started giving us hope. Emma continued to develop and make progress, but very very slowly. Any progress is good progress, though.
Fast forward to February 2021. D-Day (diagnosis day). Our lives changed forever. A rare genetic disorder was nothing we ever expected. Fight-or-flight mode kicked in on high gear and this moment lingered for days after. This was the moment that would decide how we were going to deal with this terrible diagnosis of our sweet baby. After weeks of grieving, we said 'screw it.'
We are not going to let this diagnosis tear us down. We are going to fight with everything we have against the very scary reality of what could happen in her future. At this moment, we decided 100% we were going to up and move our entire lives to a new city 7 hours away from where we live. A city that has so many more opportunities for Emma to thrive. Somewhere that could not only help her, but help us as parents feel like we were doing everything in our power to help her.
So yes, when I hear 'You're so strong,' I agree. I am strong, but only because I'm forced to be. I don't want to have reasons to have to be strong, but here I am, giving my daughter everything I could possibly give her and giving her diagnosis the middle finger.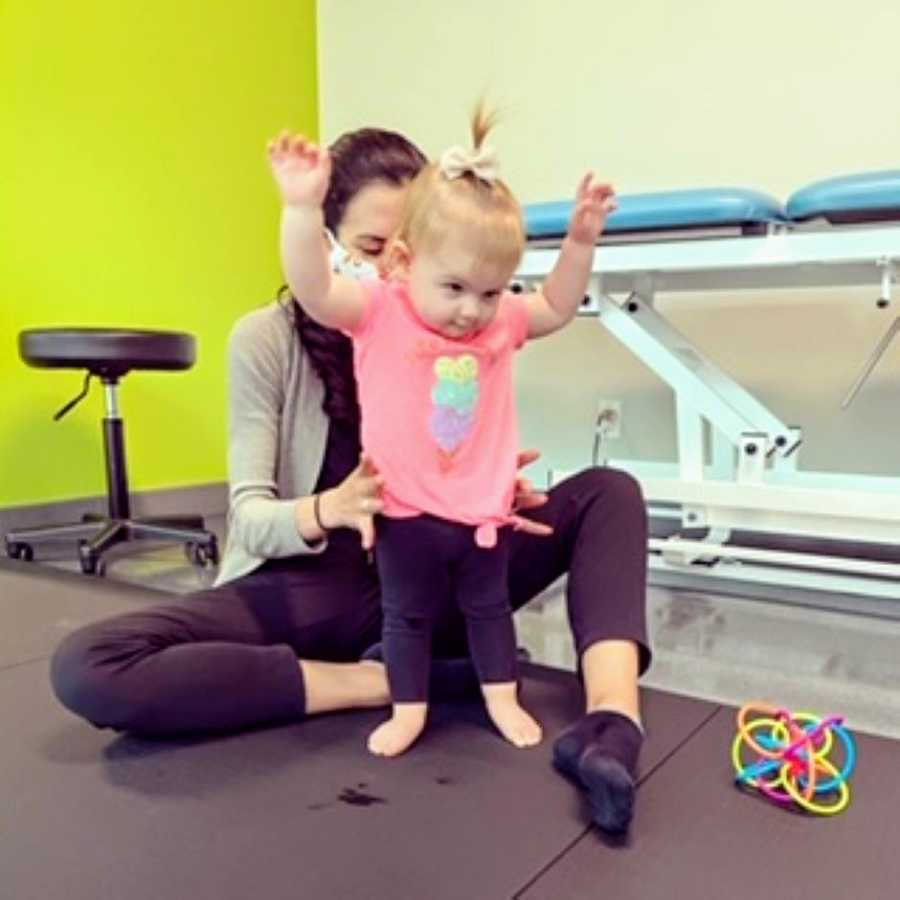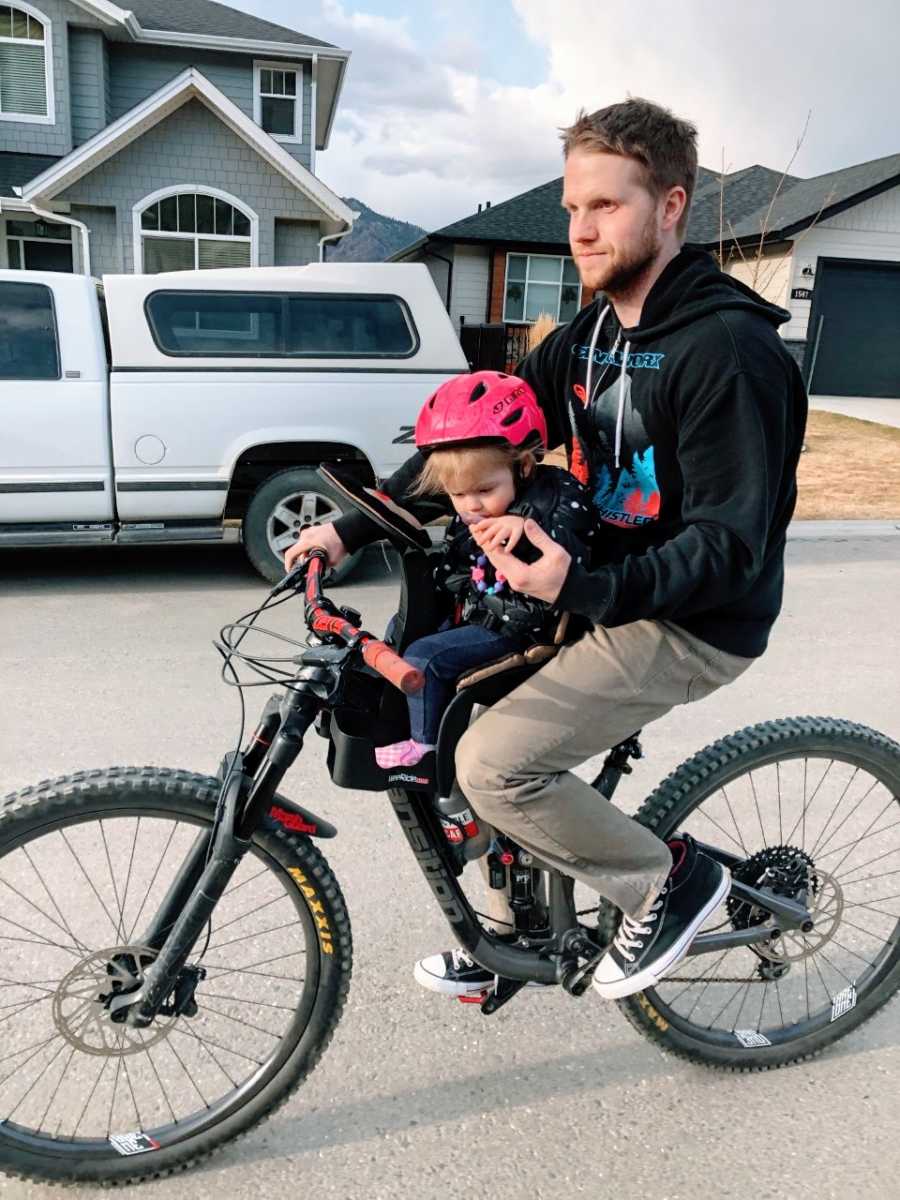 Today, Emma is obsessed with music and water. She loves to cuddle and gives the best snugs. She does daily therapy (PT, OT, SLP and vision therapy) and her life is very different from your 'typical' toddler. She has hypotonia (low muscle tone), Optic Nerve Atrophy, Cortical Vision Impairment and is considered Globally delayed. She has had a regression in her speech, but continues to understand what we say. Although she has all of these things against her she is such a determined, happy little girl and we will NEVER let this diagnosis define who she is."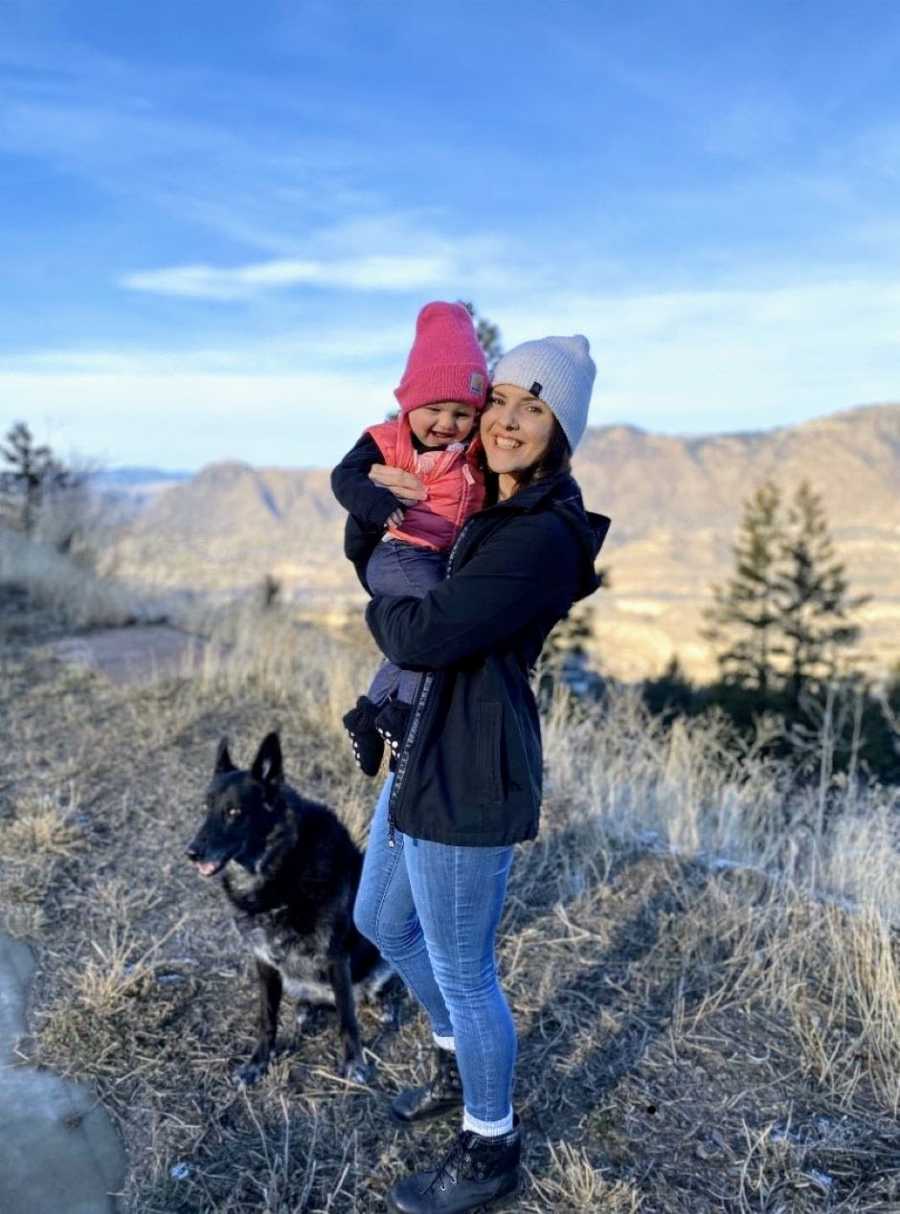 This story was submitted to Love What Matters by Amanda Burritt of British Columbia, Canada. You can follow her journey on Instagram and Facebook. Submit your own story here, and be sure to subscribe to our free email newsletter for our best stories, and YouTube for our best videos.
Read more from Amanda here:
'You pick up the broken pieces. You give us your all, even when you're falling apart. Your commitment to this life is nothing short of amazing.': Mom shares sweet ode to special needs fathers
Read more stories like this here:
'At least he doesn't…' As a special needs parent, I hear this all the time. Each one takes a little slice out of me I can't fill back in.': Special needs mom urges you to 'validate' those who 'give you a glimpse of their challenges'
'We don't get to hear how our child's day went. We worry parents haven't taught their kids about differences before they enter the classroom doors.': Special needs mom shares candid reality of school drop-off day
'The vet said, 'I've never seen anything like this in my 35 years. The odds are astronomical.': Boy battling craniosynostosis finds puppy with rare, nearly identical brain pressure condition
Please SHARE this story on Facebook to encourage others to cherish every moment and love what matters most.