"A sentence that changed my life and is etched in my heart and mind came from a doctor of mine at the Mayo Clinic. If you haven't heard of the Mayo Clinic, this facility is ranked the best of the best, not only in research but also in patient care and treatment. It is also known to be the place you can go when every other door has been shut. Mayo is number one in the nation for rare diseases, including mine. The disease I have had since birth is called Klippel Trenaunay Syndrome, or KTS for short. This is a rare disease that affects the lymphatic, venous, and muscular systems of a limb and leads to overgrowth. It also causes port-wine stains and runs the risk of constant clots, growth into other organs, and worsening venous insufficiancy.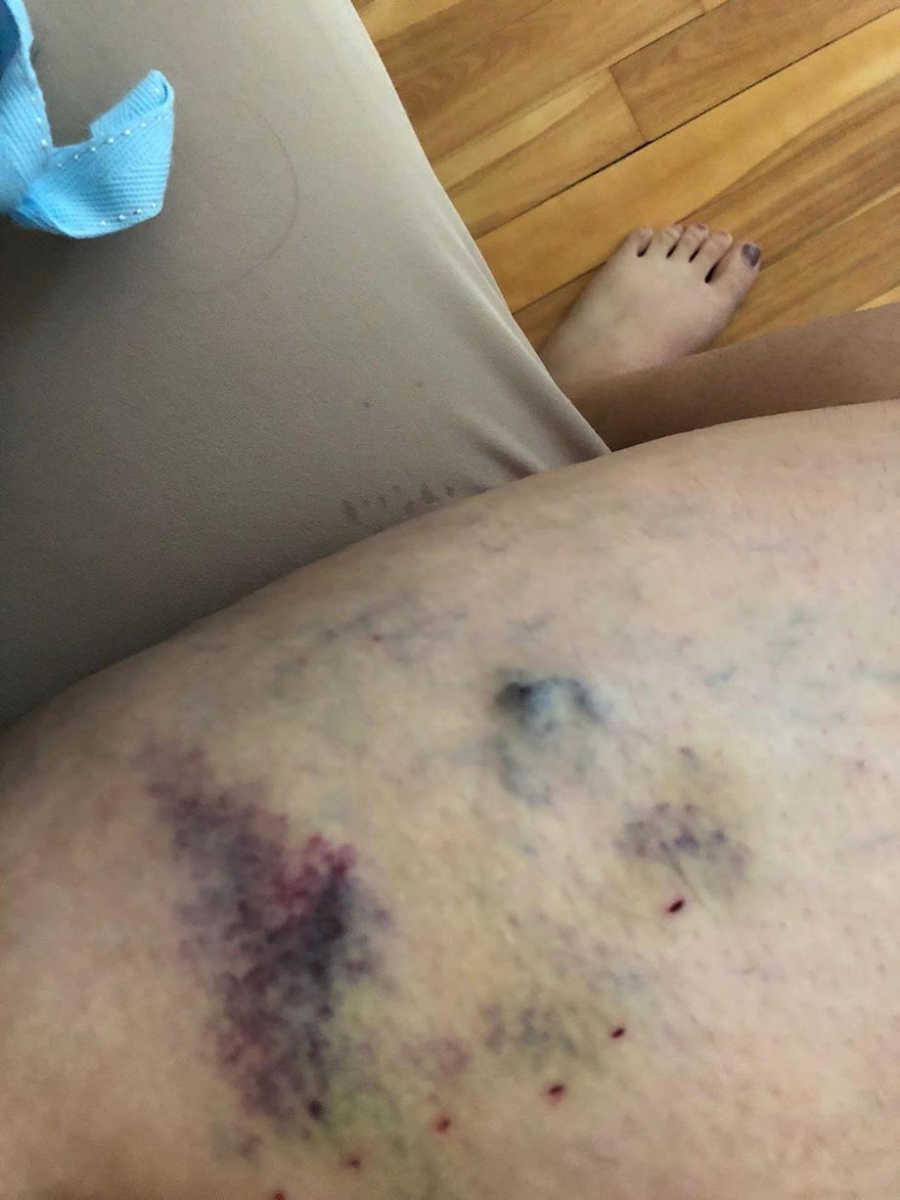 There I was, sitting with the doctor in a familiar room and environment I have been in since I was a little girl, gearing up for the next round of surgery and laser treatment for my leg, when I finally asked, 'What's ahead for me? What do I need to do to make it?'
He responded with a tender heart, causing it all to 'click.' It is what led to my 'now-or-never' mindset. He said, 'These surgeries will be routine. There is a chance the disease will progress and you will have further flares if you do not have surgery.' We covered familiar facts, statistics of the odds, pros and cons of surgery, and disease management.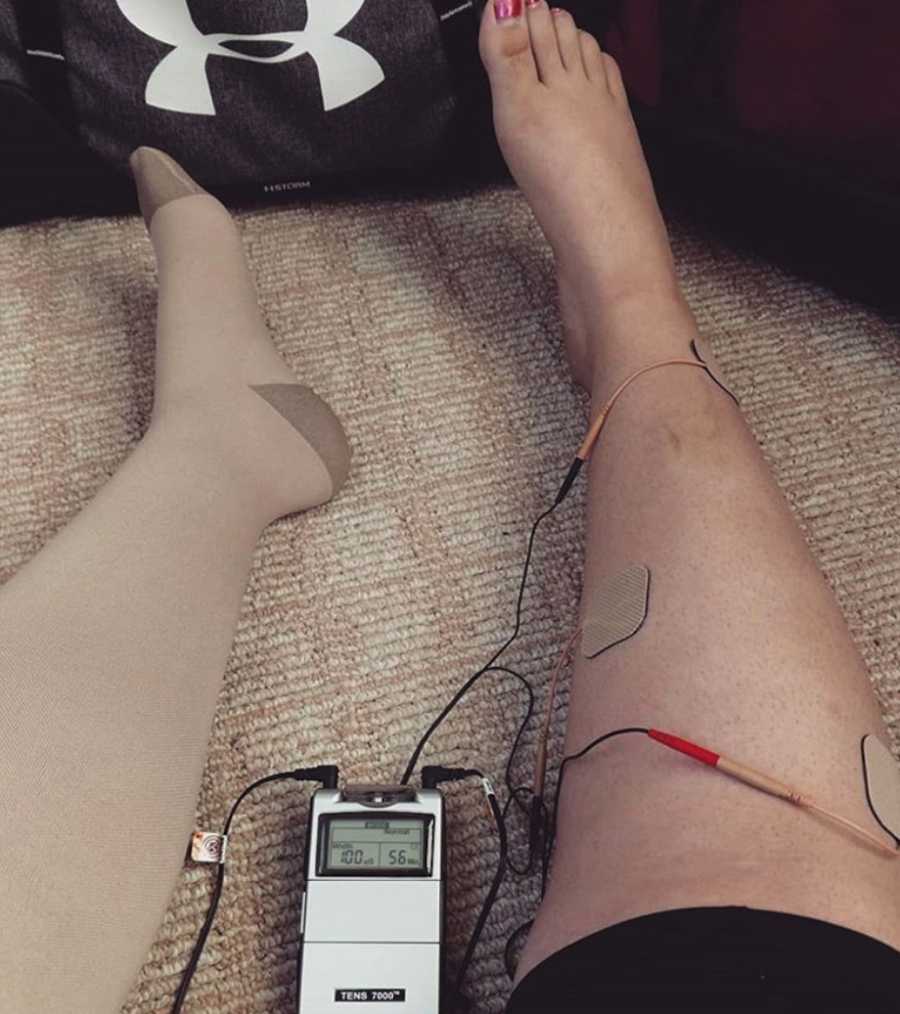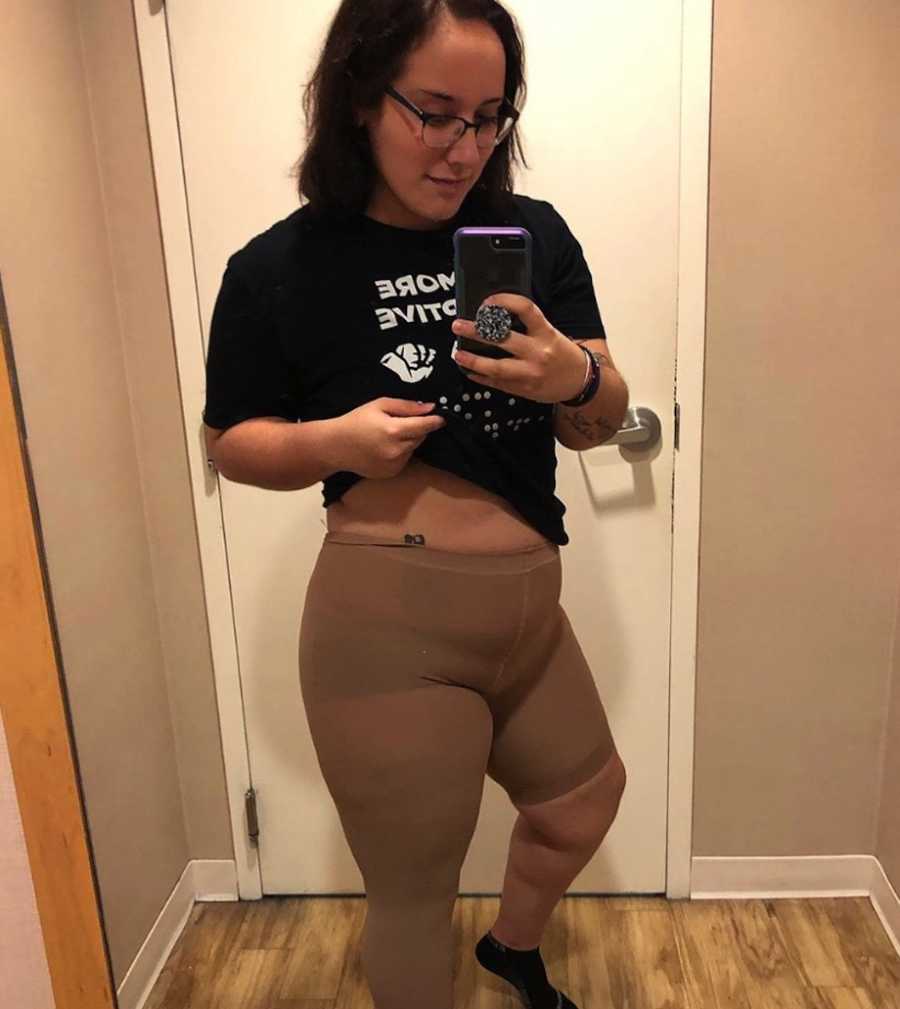 Having been a patient for multiple years, sometimes advice begins to fall on deaf ears. But at that moment, I thought, 'This disease will always be here. It is a part of me and will never be 100 percent fixed. So it is up to me to realize I can do everything I want physically, but I will have to work 150 percent to match someone else's 75 percent.' I had the choice: do I settle for a sedentary life or do I pursue everything I want to achieve? Do I keep going, as well prepared as I can be for my condition? I am very fortunate I am able to do the things I can when there are some people who don't even have the option. But walking out of that appointment, I knew for one thing for certain: I was going to do whatever it took to achieve everything I set my mind to. I was going to adapt however I needed to.
At this point in my health journey, I had already been an open advocate for about a year about my condition on social media and how it affects my love for Crossfit. But I wasn't as honest as I could be. I often posted messages of hope and resilience about how I was coping, but on the inside, I was gripped with feelings of anger and loneliness, and often compared myself to others. A dear friend of mine sat me down and pointed out the coping mechanism I had developed to hide negative feelings and how it wasn't helping me in the long run.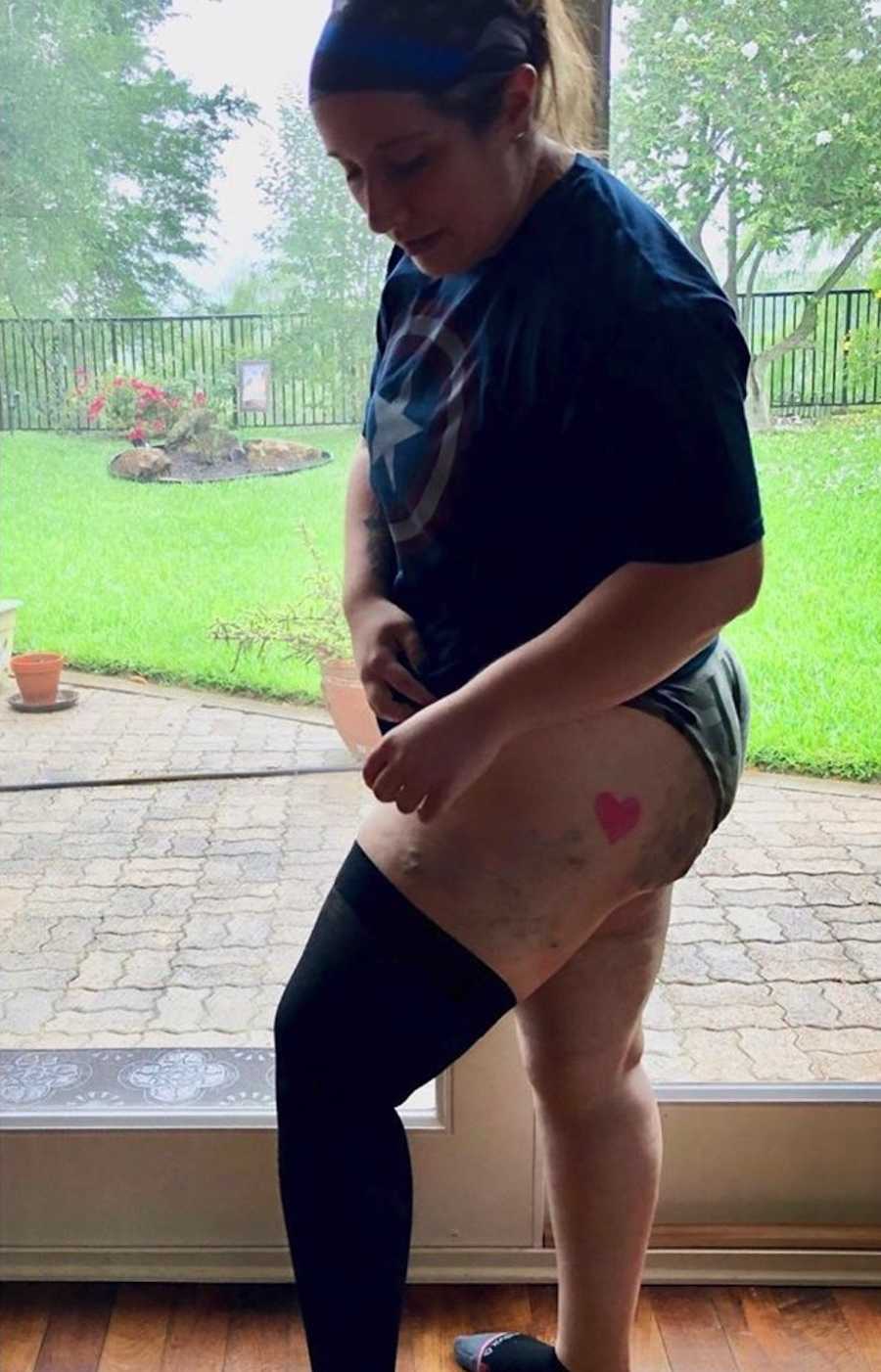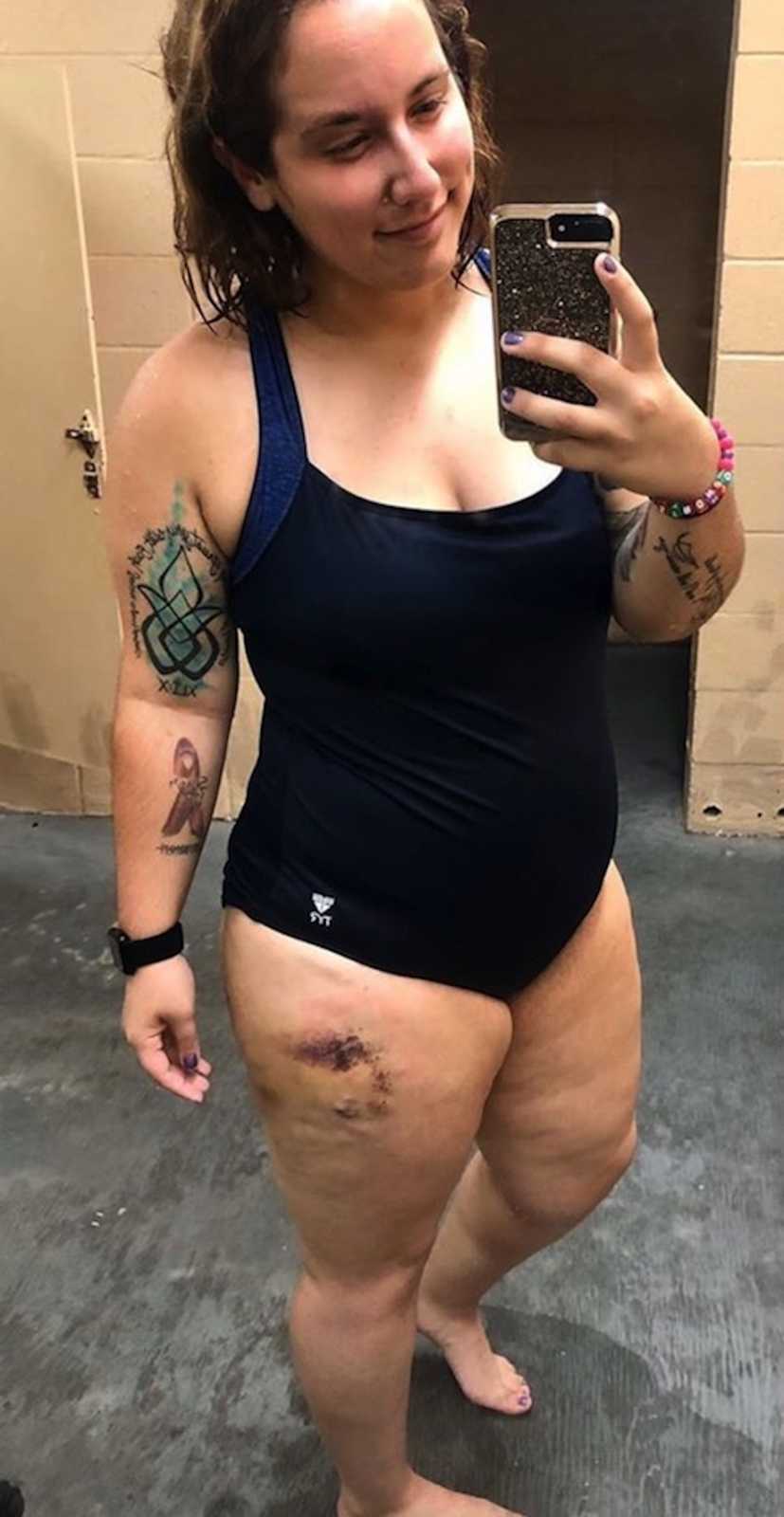 I had been educated by countless doctors that KTS may come back in flares throughout your life or possibly stay constant. There was no way to know if or when it might happen. I started to see the unnecessary pain and stress I was bringing to those around me and myself. On top of recovery, my initial treatments were moved from 6 months to a year to now being every 2 months. I knew I needed a change. I started following certain steps, which I hope can help not only fellow chronic illness warriors but also anyone who is dealing with challenges. When life comes knocking, we can tackle it with a determination that is inside each and every one of us.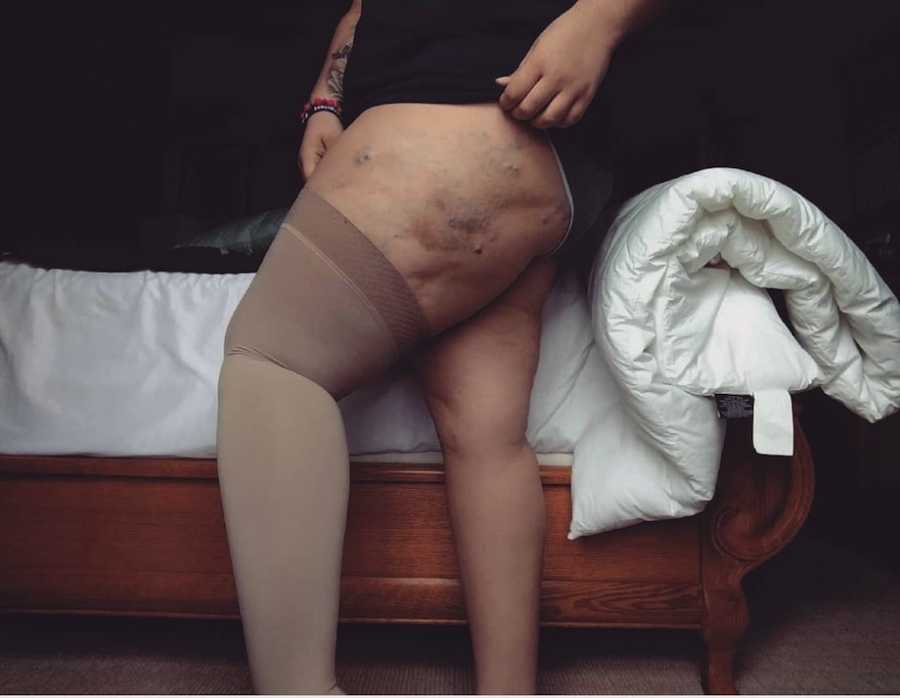 Find your WHY. Often, our 'why' is associated with religion, family, loved ones, or the other reasons we do what we do to survive. I want you to think even bigger. Think of that activity that makes the sounds of chaos and the feelings of stress fade away. The activity that, when you do it, you know with every ounce of you, this is what you are made to do. It brings you satisfaction and determination to keep growing, physically and mentally, not stopping by any means until you have truly given it the best that you can give.
For me, this activity is Crossfit. It drives me to recover when I am faced with another treatment and is the reason why I advocate for Adaptive Crossfit. I walked through those same doors that every new member does, with no expectation of what was to come. I was standing at 315 pounds with a disability I hid. I thought, 'Let's give this a shot.' I went through periods of being consistent and I used every excuse in the book to stop myself from coming in. But life had a way of bringing this passion for Crossfit and fitness in my life.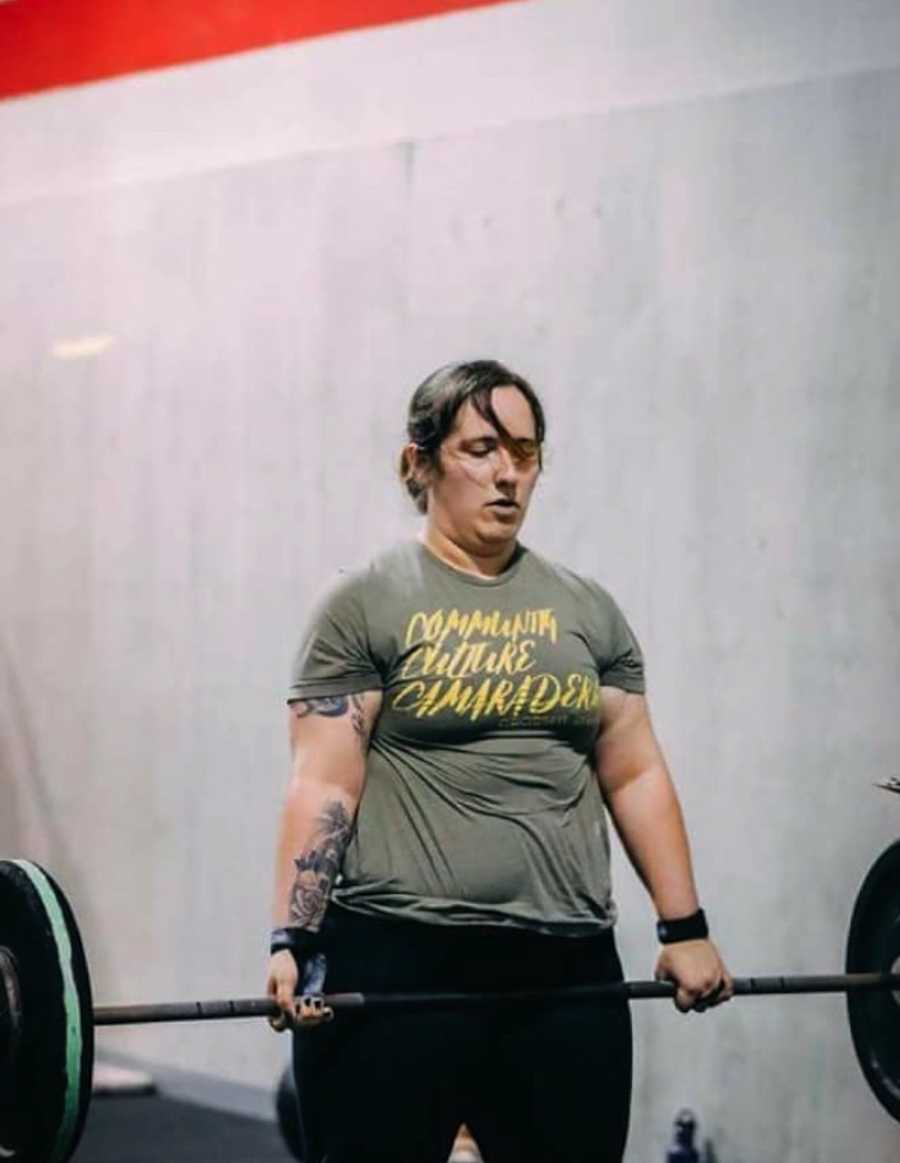 My parents had always taught me that, despite my condition, I could achieve everything I wanted to. It was up to me to see the 'able' in my disability. That still is a mindset I am so grateful for because it laid the foundations for my future self, who had just spent the past year dealing with in-and-out doctor appointments, figuring out why my leg was causing so much nerve damage and venous pains, despite being silent for so many years. When I was spending every day off from working as a first responder on a recliner or in bed, surrounded by pain and fatigue, it laid the groundwork for how I would take the news that my KTS was back and here to stay, after it had been silent for 12 years. I started a treatment plan halfway across the nation, only to come back and after a year and a half of schooling to fail my national exam for my paramedic certification. I can blame my health or everything in-between, but that's not the point. I am grateful for that period in my life for stripping away and humbling me because, in the midst of not knowing what was next, that gym membership I had neglected led to the greatest blessing I could have discovered.
I am committed and passionate about Crossfit because it aided not only my journey of losing weight, but it brought me mental comfort as well. It gave me a reason to get up in the morning and keep training and trying, no matter the aches and pains of life. Then I found Adaptive Crossfit. I knew this was how I was going to keep going, not only in the box but also out of the box. This led to a platform to advocate and caused my fire to keep burning. I chased my Crossfit L1 Trainer and Adaptive Coach certification. My 'why' isn't a barbell or a personal record. My 'why' is being a part of this for someone else. It's watching that athlete who thought they couldn't lift it, do it. It's hearing about someone's day. It's playing with kiddos while their parents work out. It's in those late nights of studying and learning more ways to coach efficiently despite my imitations. It's the conversations with new athletes and current ones, making goals and watching them come to pass. It's being a part of someone's progress toward a better and healthier life, I get the chance to give back just a bit of what this community has given to me. This will always be my 'why'.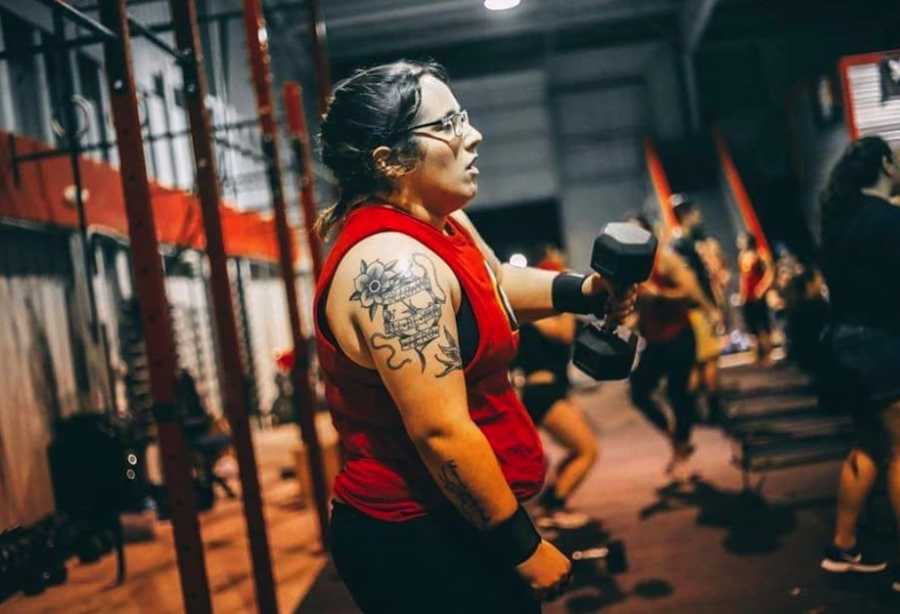 Find your people. I never thought of the importance of this step. I have always been hard-headed and said, 'I will do it on my own.' But when my health became something I could not hide anymore, I knew it was time to share it with my friends and those around me, despite the fear of what they may judge. It has had mixed reactions. I have lost some people and gained as well. The value of having a community around you through the highs and lows is something that often, we don't see the benefit of. After this past year of dealing with treatment and starting to advocate, it brings a smile to my heart now to think of those nights I spent lonely and wondering how I would be 'normal' with this condition.
I would do it all over again because there was such a bigger purpose I later discovered. The people in my life now and the community I work alongside at Crossfit are what makes every bump, turn, and emotion worth it. I often encourage anyone that, whatever life may throw at you, do not be afraid to share and ask for help. I wasted so many emotions and so much energy wondering how I would do this alone while I was sick when, right in front of my eyes, a group of friends was forming and building. If you ask any of them, they don't see my disability. They see my heart, my passion, and traits I don't see in myself.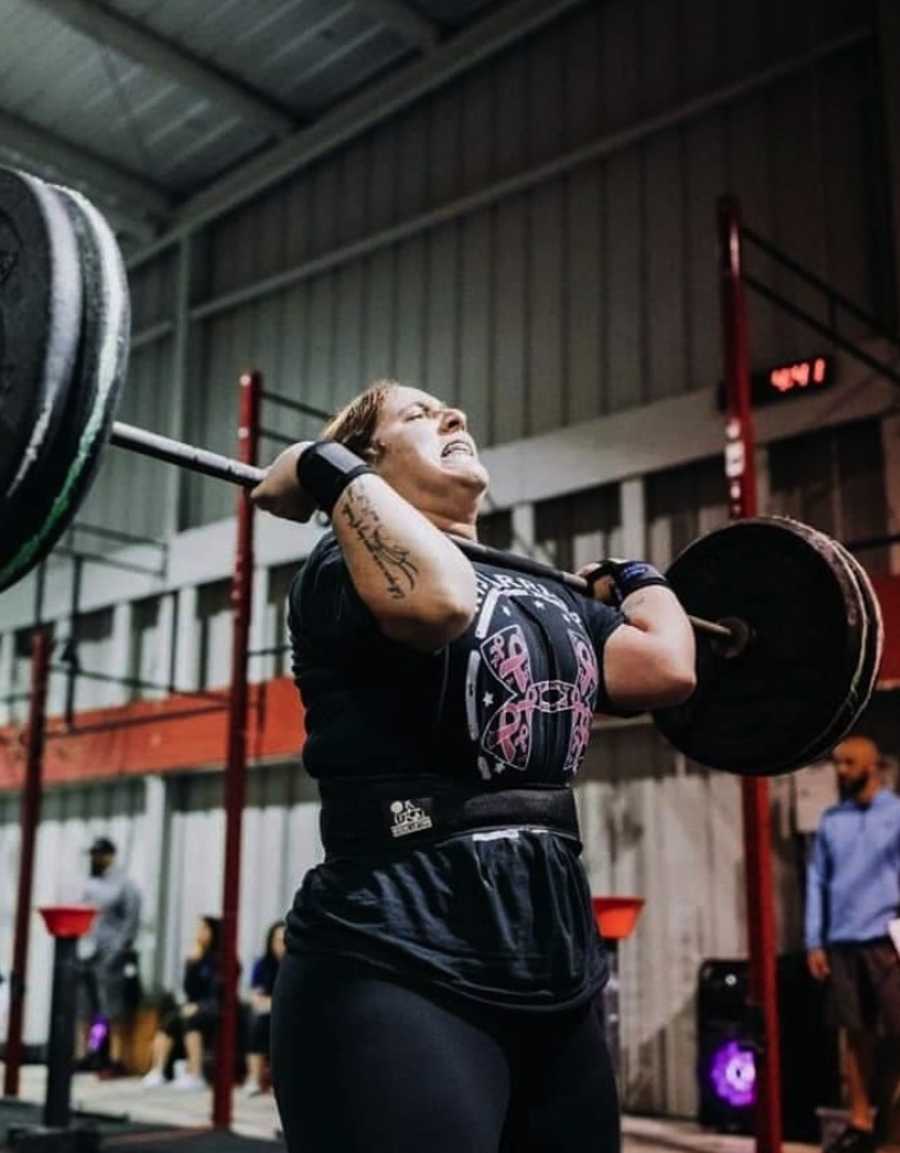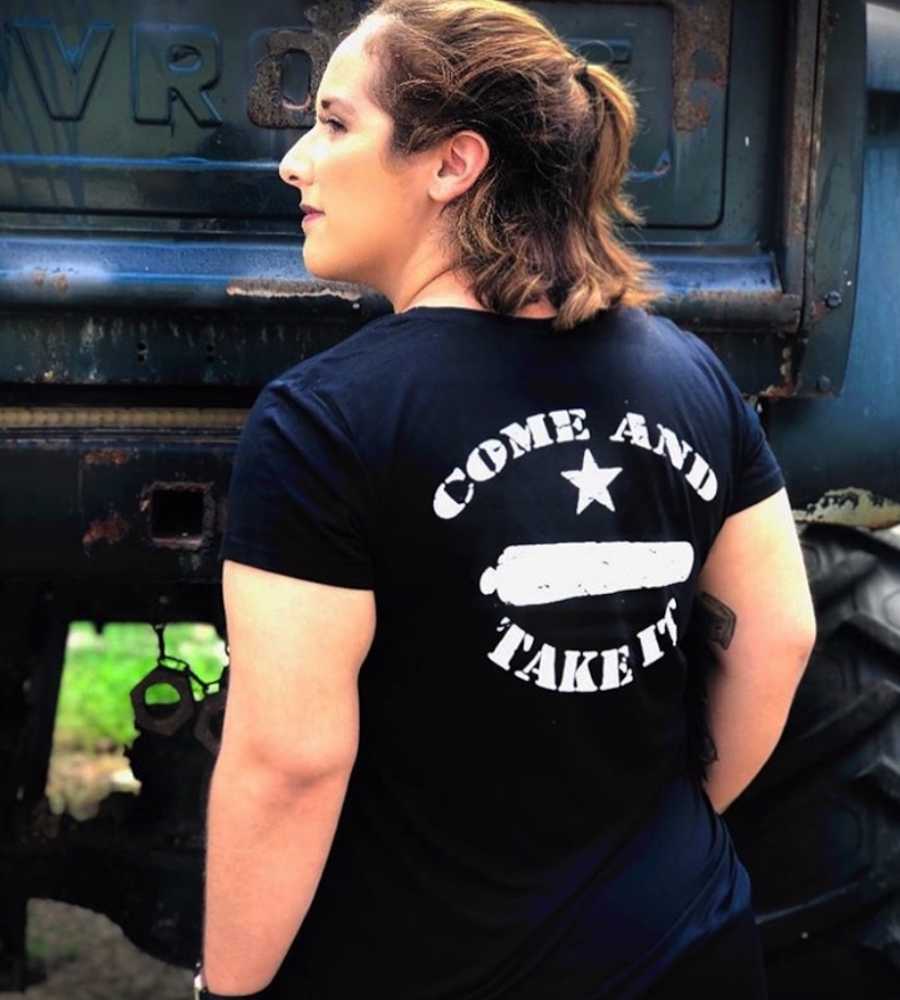 They have been there from surgeries to anxiety, after a bad medical appointment, to keep me calm, and to send well wishes while I'm at the hospital. They have taken the time to learn how to educate others about my leg and syndrome but they have also been there in those moments where my heart and mind ache in frustration that my body doesn't always meet my drive. They have been right there, even on the competition floor to remind me I am not alone. They are standing by and will be right there to wipe away the tears and pick me right back up as we drive on. The values and life lessons my friends and CrossFit community have taught me, I will always hold dear.
Find your why, then your people, and you will have the greatest army and support system behind you that no medical report or obstacle can come in the way of. I hang on to the dear quote of, 'Stay grateful, stay hungry and stay humble.' This is an ongoing journey. We all have been blessed every morning when we wake and have breath in our lungs. So take a breath, seize the day, and figure out what you can give back to the world to make it just one day better."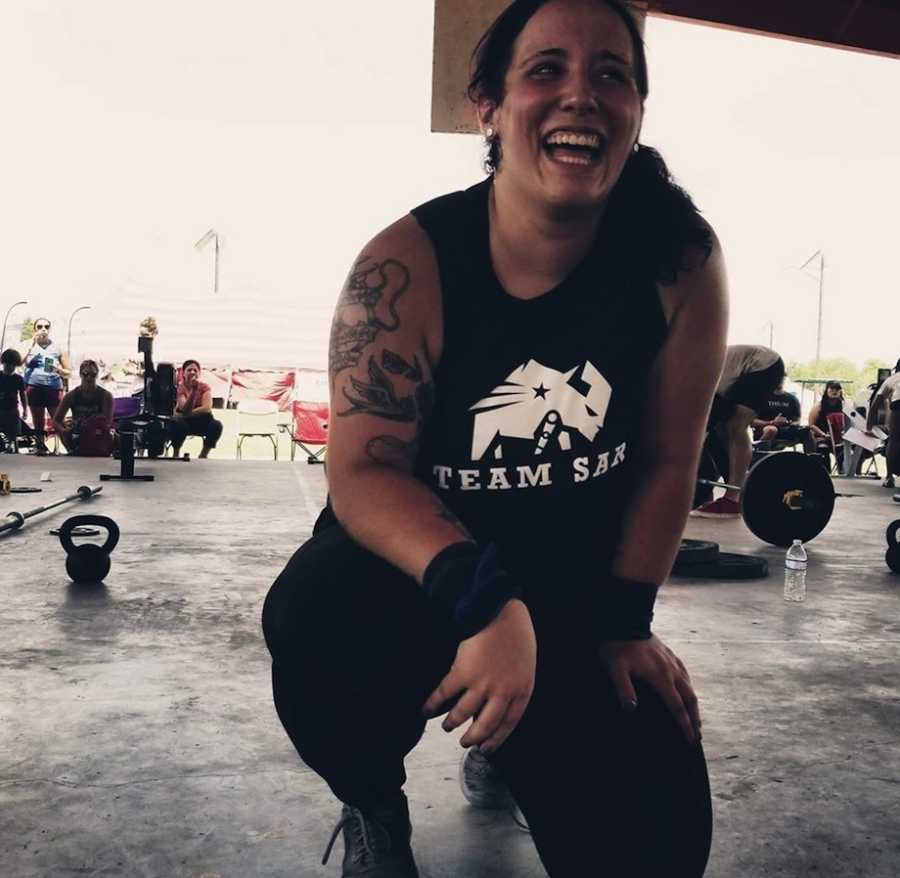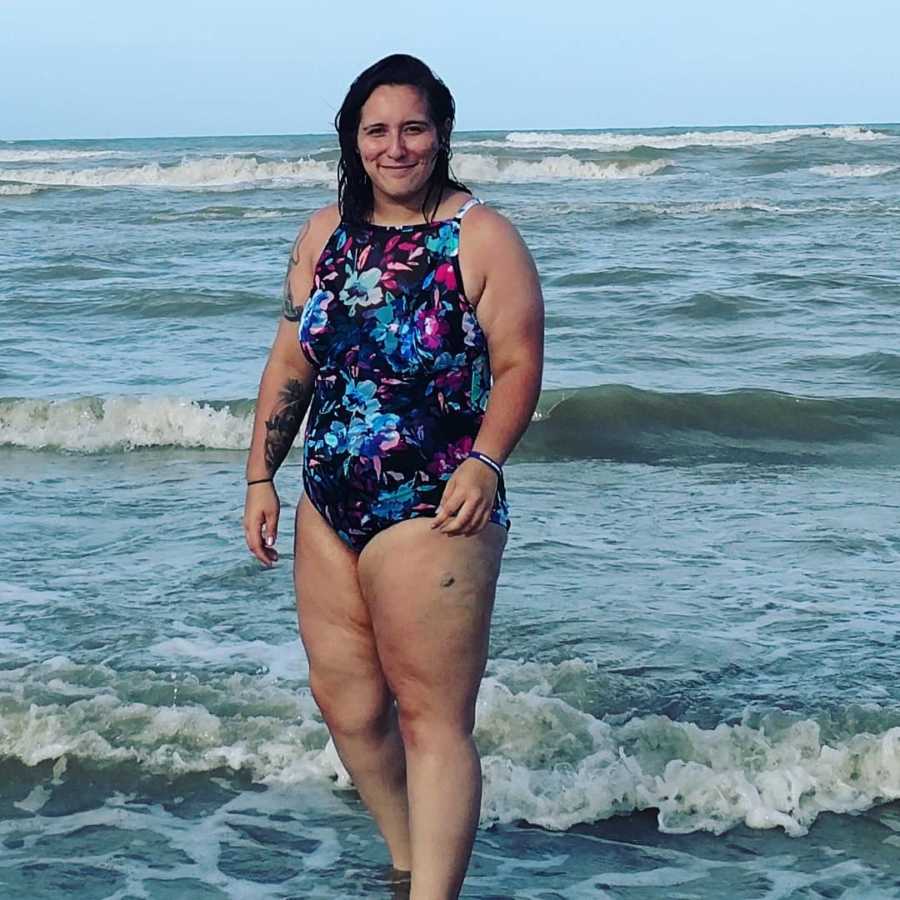 This story was submitted to Love What Matters by Morgan Putbrese from Harlingen, TX. You can follow their journey on Instagram. Do you have a similar experience? We'd like to hear your important journey. Submit your own story here. Be sure to subscribe to our free email newsletter for our best stories, and YouTube for our best videos.
Read more touching stories like this: 
'I knew FA was present, but I refused to acknowledge it — to protect my heart and my free spirit.': After years of denial, woman embraces mobility aid and life with a rare genetic disease
'Did yoga do this to you?' I woke up seeing double. Things took a turn. 'I know it's a lot to take in.' I was shocked.': Young woman comes to terms with multiple sclerosis diagnosis, 'I won't let this hold me back'
Do you know someone who could benefit from this story? Please SHARE on Facebook to let them know a community of support is available.