"At the end of the last school year, I made one of the most difficult decisions of my life. After 9 years of teaching, I decided to leave the classroom. No, I'm not talking about summer break. I chose to leave a profession I truly love without any intention of returning in the near future.
My parents did not raise a quitter. If I joined a sport or organization, I gave it my all from start to finish. When I started having second thoughts about my career choice, I thought maybe it was just a phase. We all have bad days, maybe even a rough month. With teaching, sometimes we just have a rough year. This year was one of those 'rough years,' and there were also many rough months in the years prior to this school year. So the thought of leaving the classroom was not 'just a phase' because I promise you, I've waited months, even years, for this phase to pass.
I have always known I would become a teacher. By third grade, I had spent hours upon hours playing school with my stuffed animals. I'd line them up in my bedroom and teach them the most creative, engaging lessons. My classroom (bedroom) was neatly organized with leftover worksheets given to me by my teachers. I had sticky notes, pencils, crayons, markers, and any other classroom tool my students might need. I enjoyed every second of my 'teaching time' as a child, and I could not wait to grow up, become a teacher, and have a classroom of my own.
Unfortunately, after having my own classroom for nine years, I learned the creativity I had in my imaginary classroom was nearly non-existent in a real-life setting. I had reached a point where I felt my creativity had been taken away from me. Obviously, I attended college to learn how to teach, but in my classroom, I felt like I was not getting enough 'teaching' time. Sounds crazy, right? But my teaching time was taken away by excessive amounts of paperwork, crazy amounts of (unnecessary) testing, extreme disciplinary issues, and a chaotic curriculum with very little 'break time' to even catch my breath. Not to mention, a six-minute lunch break, but lunch breaks are overrated, right?
I was drowning. My career was consuming my life. Day after day, I was mentally and physically exhausted, which left very little energy for family time. (Isn't that one of the reasons many of us become teachers – so we can spend more time with our families?) Somewhere along the way, I became a person I didn't recognize. I was constantly grumpy and physically drained. I was slowly losing my spark – the fire inside of me was dying because I had become completely burned out.
I know what you're thinking, and you're right. Yes, I chose this profession. I knew it would be a challenge, and I knew I wouldn't receive hefty paychecks every month. I did it for my students. They are the real MVPs. My students kept me going, day after day, year after year. And no matter how old they get, I will forever refer to them as 'my kids.'
Unfortunately, with the high demands placed on teachers and the unrealistic expectations, there was hardly any time left to enjoy my students. And if you take away my creativity and my teacher-student bonding, you've taken away my joy.
Of course, as a teacher, my opinion means nothing. I mean, what do I know? I'm just a plain ole' teacher. I attended an amazing college with one of the best education programs in the state. I graduated college with a 3.9 GPA and was a member of Kappa Delta Pi, an International Honor Society in Education. I received an Excellence Award for high scores on my Praxis tests before I began teaching. Then I was chosen as Teacher of the Year after only two years of teaching. Am I bragging? No. (Am I a nerd? Yes!) But none of these accomplishments mean a thing in my profession. No matter how hard I work, how dedicated I am, or how much effort I put into my classroom, I will still be considered 'just a teacher.'
Just so you know, the negative aspects of my teaching career are not directly related to the schools I've worked in or the administrators I've worked with. I've had some of the best co-workers and administrators throughout my journey. The issues are not based on a certain school or district or state. Teachers all over the country are facing the same issues, and these problems have been around for years. Yet, nothing has been done to 'fix' these issues.
Honestly, I could go on and on about the obstacles we face. I could even give you some solutions (from a teacher's perspective). I'd like to keep this post to a minimum since I'm sure you guys didn't expect to read a novel when you clicked on this link. Who knows, I may have to write Part II in the near future.
So what happens next? I have made a choice to leave this journey in God's hands. For the first time in my life, I don't have a plan, and that's okay. Maybe I'll return to teaching in a year or two years or five years. Maybe I won't return at all. I have no idea, but I am certain that taking a step back from my classroom is exactly what I need at this time."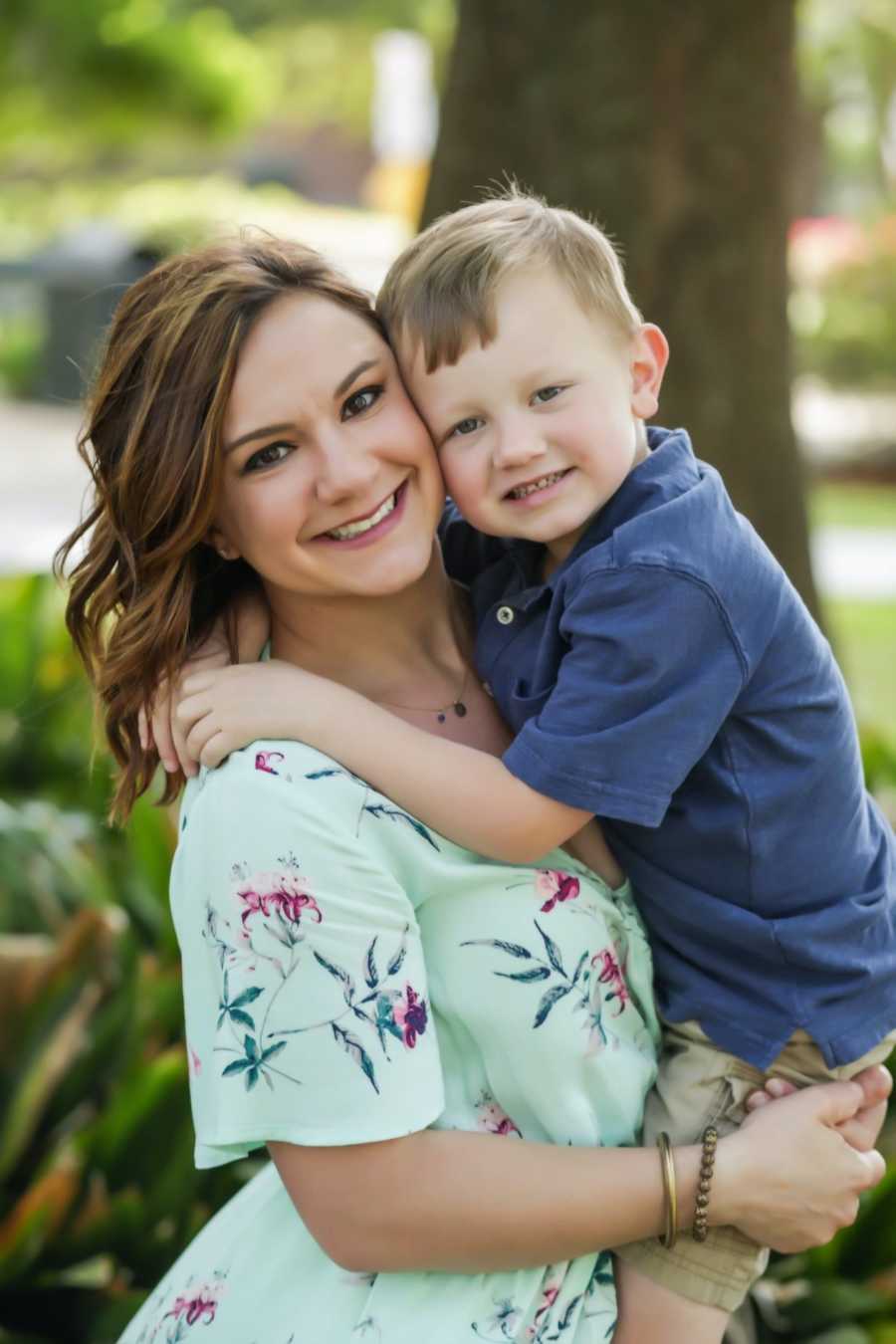 This story was submitted to Love What Matters by Tosha Gross.Visit her website here. Do you have a similar experience? We'd like to hear your important journey. Submit your own story here. Be sure to subscribe to our free email newsletter for our best stories, and YouTube for our best videos.
Read more stories like this:
'Her mom came to parent-teacher conference with weary, troubled eyes. 'Has she asked you to call her by a different name yet?': Christian teacher's 'heart softened' after she learns her student is transgender
'They wipe away tears on the tough days, they laugh with them on the good days. They build a confidence in our children we could not do ourselves.': Mom thanks special needs teachers for their hard work, 'They don't get enough credit'

Do you know someone who could benefit from reading this? SHARE this story on Facebook with family and friends.