"Back when my little boy was about to start school, I was very open about saying that I was nervous about handing him over to anyone. The crazy mom in me was screaming, 'No, you can't do it.' But I knew I had to, no matter how much I wanted to cry.
This is hard for every parent but having a child with extra needs makes it so so scary.
My little boy's autism means he can't speak. He thrives on routine. He was only used to being with me. I know what every little sound means. What every cry is for. And I can tell by just looking at his eyes, if he is happy or sad.
How would I hand him over?
I knew he was be going to be looked after, by his teacher, and his special needs assistants, but that still didn't make my crazy mom inside me go away.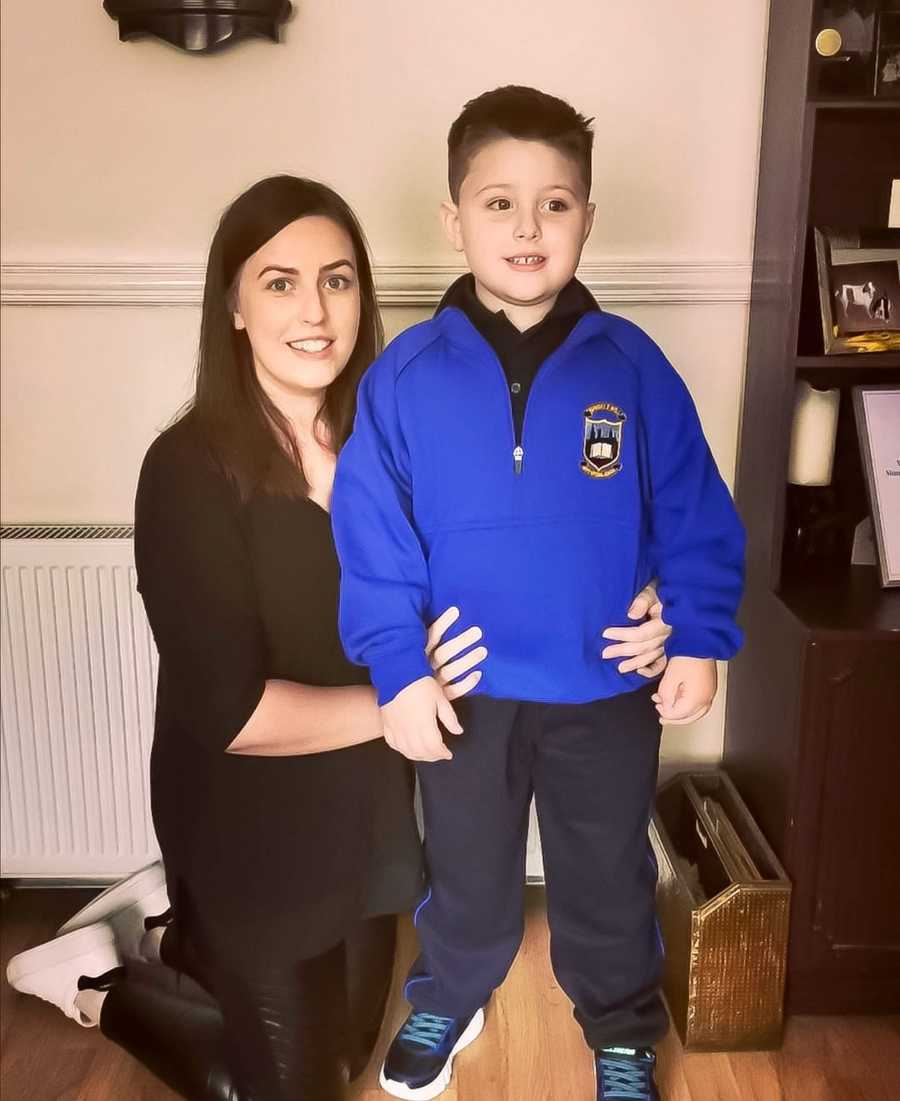 I will never forget that first day having to leave him. If I could have hidden, and looked in the window for the day, I would have. I came home and I cried. I cried because I was afraid. Afraid that he wouldn't be understood. Afraid that he wouldn't be accepted. I was afraid that my little boy was not going to be happy. The time stayed still that morning, and while I was crying, my little boy was getting to know these new women who would look after him so well. I just didn't believe that yet.
When I went to collect him, he came out full of smiles, and handed me a picture. One that I knew he couldn't have done by himself. He had done it with his special needs assistant. I will always remember, she said to me, 'Mom, we did it together. And he chose red, I think it may be his color.' And she was right. Red was his favorite color. It still is his favorite color.
They did it together, and she understood him.
I came home and I cried some more. Because I knew he was going to be OK.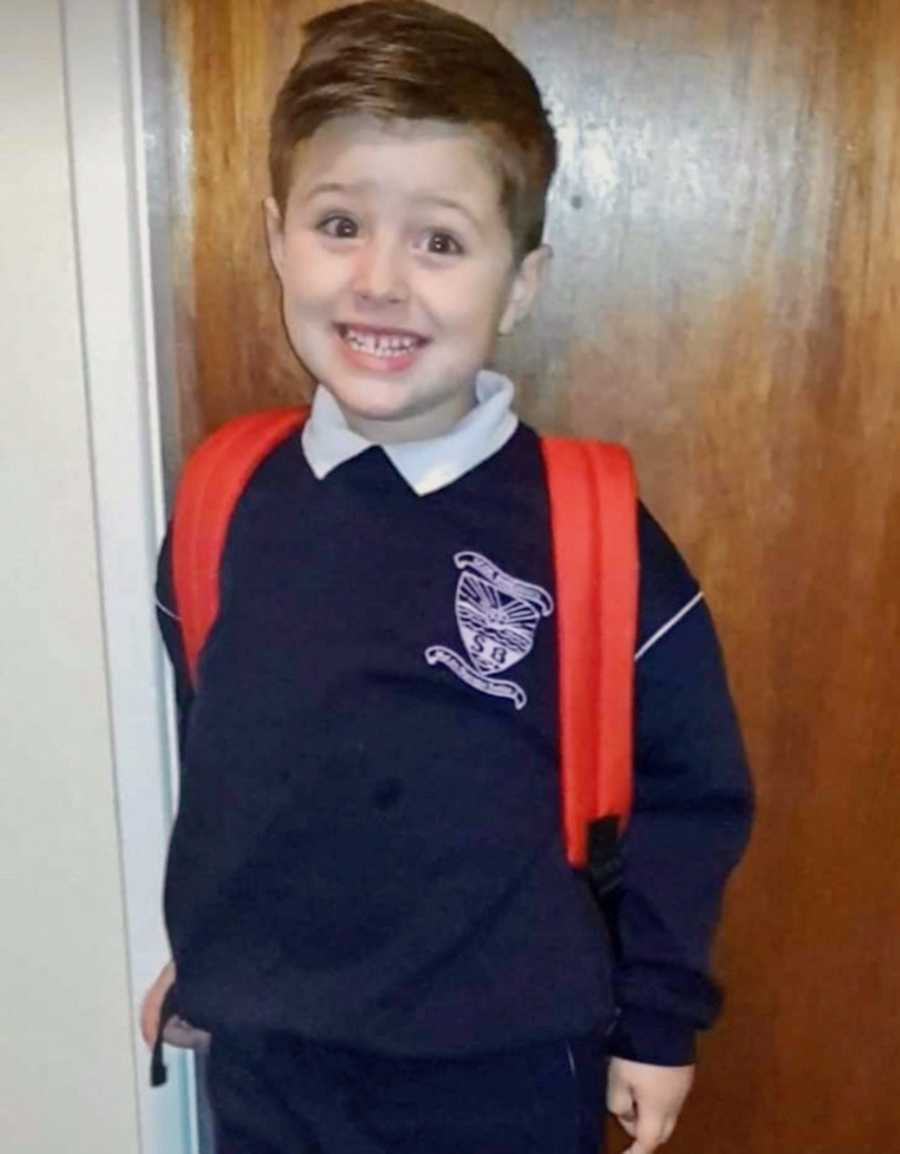 From the very first day that Riley started school, he loved his teacher, he adored his SNAs, and he LOVED going in every day. To see his bond with them grow, each and every day, was just amazing. He still gets so excited when he sees them each morning. He has the biggest smile on his face when they come out to the door to get him, and he happily waves goodbye to me.
These amazing women love him, they care for him, they teach him, they look after him. And you know that it takes a special person to do their job.
I trust them with my little boy, and this crazy mom trusts nobody. Even though he can't speak, they can tell me what he is trying to say, because they have gotten so close to him. They know what sounds he likes and doesn't like. They know that he loves to dance to Bruno Mars, and they tell me how he makes them join in with him. They know when he is sad, when he needs a hug, and when he just needs 5 minutes out. They just get him.
They have cried with me on the hard days. They have been sad with me, when he is upset. They have laughed with me on the good days and told me stories about my little boy that make me beam from ear to ear. And they have celebrated every success, like part of our family. Because these women become a huge part of your life. A huge part of your child's life. They are more than teachers, more than SNAs. They become friends.
We, as parents, do not choose to have a child with extra needs. Not that it means we love them any less. I know if I had a choice, I would not choose this path for my little guy.
But they choose to look after our children each and every day. They choose to work in a special needs class. They choose to deal with the meltdowns, the frustration, the hard days. They choose to give our kids love. They choose to celebrate each and every milestone with us. They choose our kids.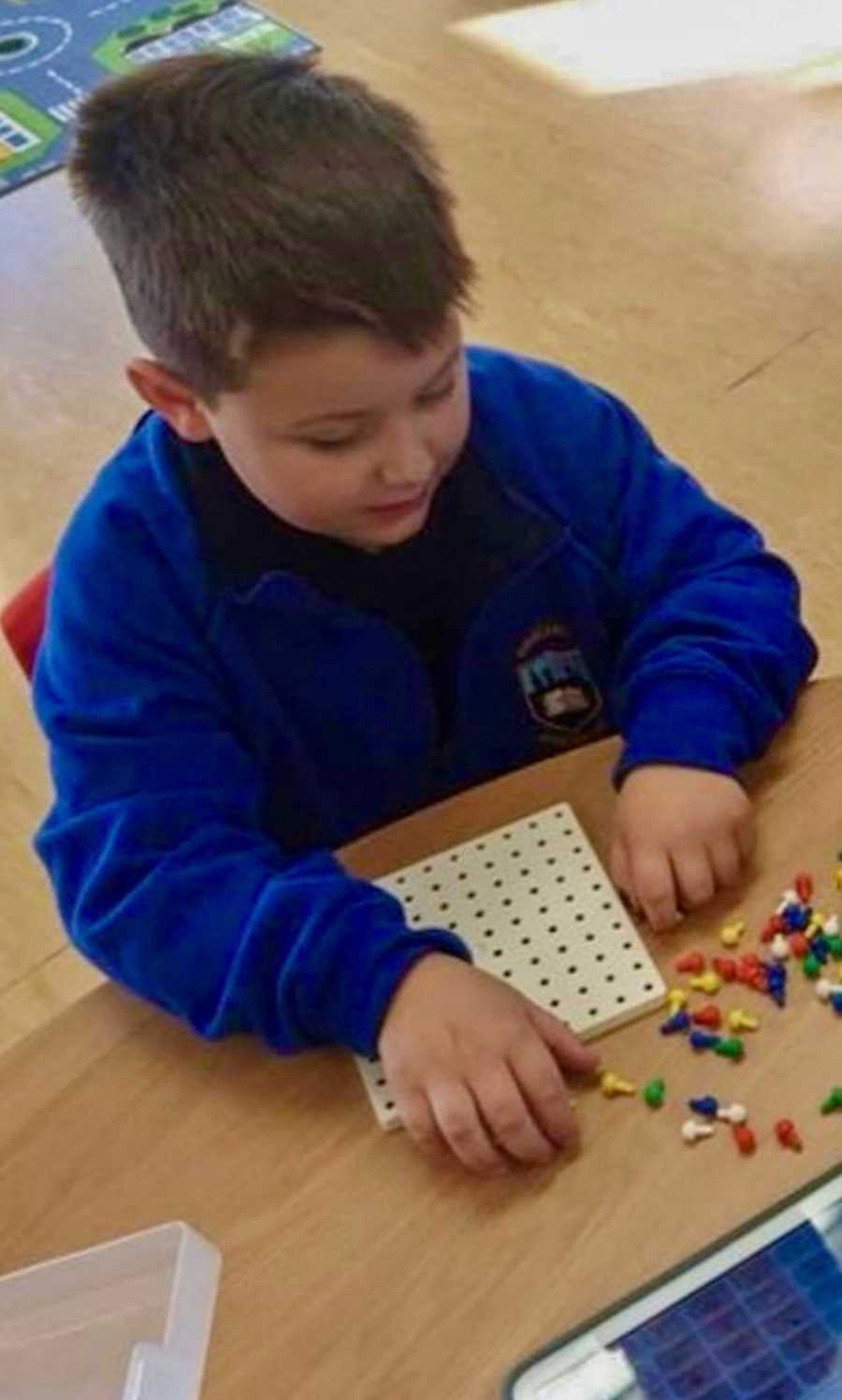 This, in my opinion, is a very special type of person. Their job is in no way easy. In fact, I think it is so hard. I cannot even imagine having six Rileys running around me. They experience the hurt, the upset, the frustration, and the anger that our kids express daily.
But they also celebrate the small victories that mean so much to us, and the milestones we long to reach. And each and every day they come out of that classroom with a smile on their faces, proud as punch about everything our children have done that day.
They choose to love our children. They choose to look after them just like we do. They wipe away the tears on the tough days, they laugh with them on the good days. And they build a confidence in our children, that we could not do ourselves.
They choose to do it.
And that is so special to us parents of kids with special needs.
Special needs teachers and special needs assistants do not get enough credit. They do not get enough thanks, and they do not get enough recognition of the work they do with our kids. They are the superheroes who keep our kids going, who help them to learn, and to grow into the amazing little people we hope they will be.
I now look back and wonder how I was ever nervous about sending Riley to school. I trust them one million percent with him. I know they understand him, they love him, and they want him to succeed.
Special needs teachers and special needs assistants, take a bow!!!
From a mom who has a 'crazy mom' living inside her, THANK YOU, for everything you do for our kids, for everything you fight for for our kids, and for everything you help them to achieve.
I am forever grateful."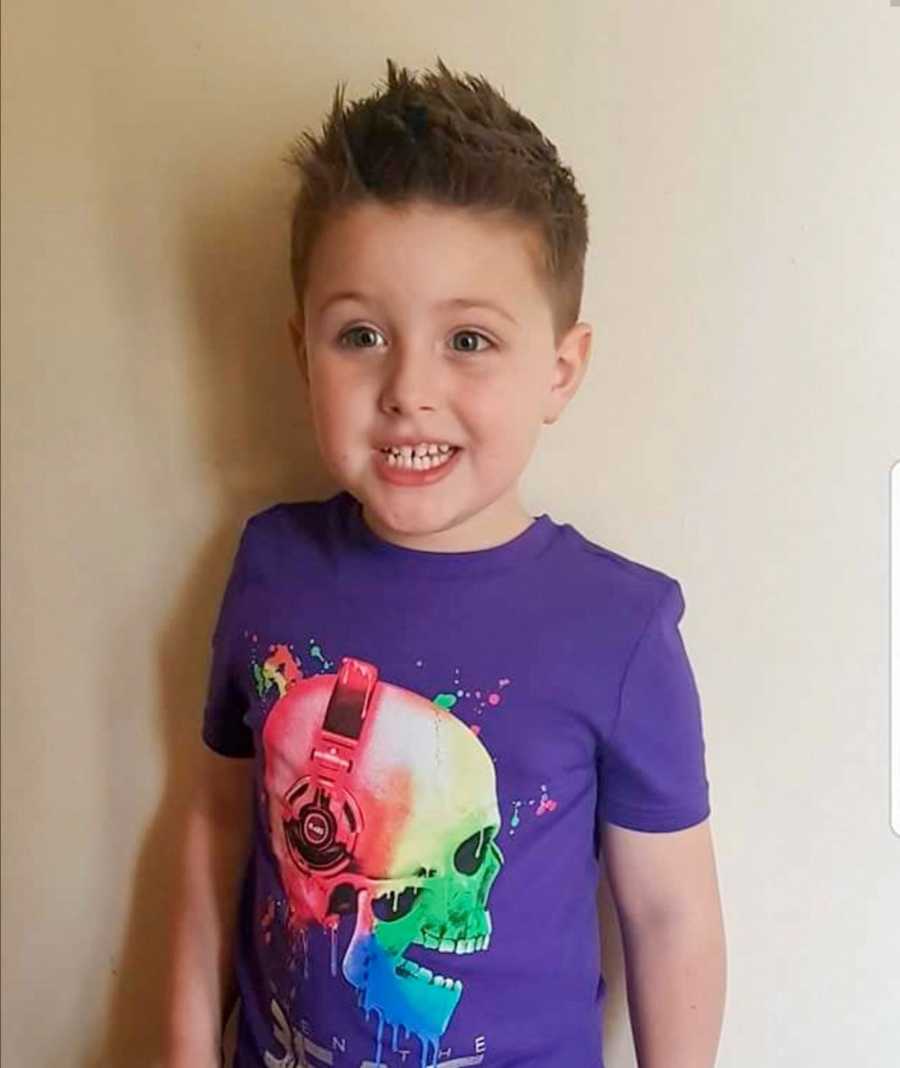 This story was submitted to Love What Matters by Nicole Duggan, 31, of Cork, Ireland. Follow her on Facebook here and Instagram here. Do you have a similar experience? We'd like to hear your important journey. Submit your own story here. Be sure to subscribe to our free email newsletter for our best stories, and YouTube  for our best videos.
Read more stories from Nicole here: 
'No, no, don't sit next to him darling, move away.' This sentence cuts like a knife. It shatters my heart into a million pieces.': Mom of autistic son wishes no other parent to 'experience this ignorance'
'Do you work?' My answer was no. I thought about that last night and realized, I was wrong.': Mom of autistic son reflects on 24/7 job of being a special needs mom
'Isn't he too big to be in a stroller? Shouldn't he be walking?' I couldn't keep my little boy safe anymore.': Family adopts service dog for autistic son, 'That was the day my little boy's life changed forever'
Do you know someone who could benefit from this story? Please SHARE on Facebook or Twitter.