"'No, no, don't sit next to him darling, move away.'
This sentence is the one that always stands out to me. It always cuts like a knife. It shatters my heart into a million pieces.
We were just waiting to go in to see Santa, in his grotto. I will never forget that room, it was so beautiful. All done up with snowmen, lovely lights, Christmas music playing. It was sensory heaven for my little boy.
At this time, we were in the middle of getting his assessment done. He was being assessed for Autism.
I knew he was autistic. I was ok with it. I had accepted it, and just like any other child, he was on a visit to see Santa.
That day, Riley was so excited. It wasn't that he understood we were going to see Santa, it was because he loved lights. And boy, were there loads there. His face lit up with everyone he saw. With every tree we passed. With ever reindeer he saw. They all lit up. He was in heaven. 
You see, when my little boy is excited, he flaps his hands. He jumps up and down. He hums. He squeals. He can't speak, but he shows his excitement in a different way. Riley's way.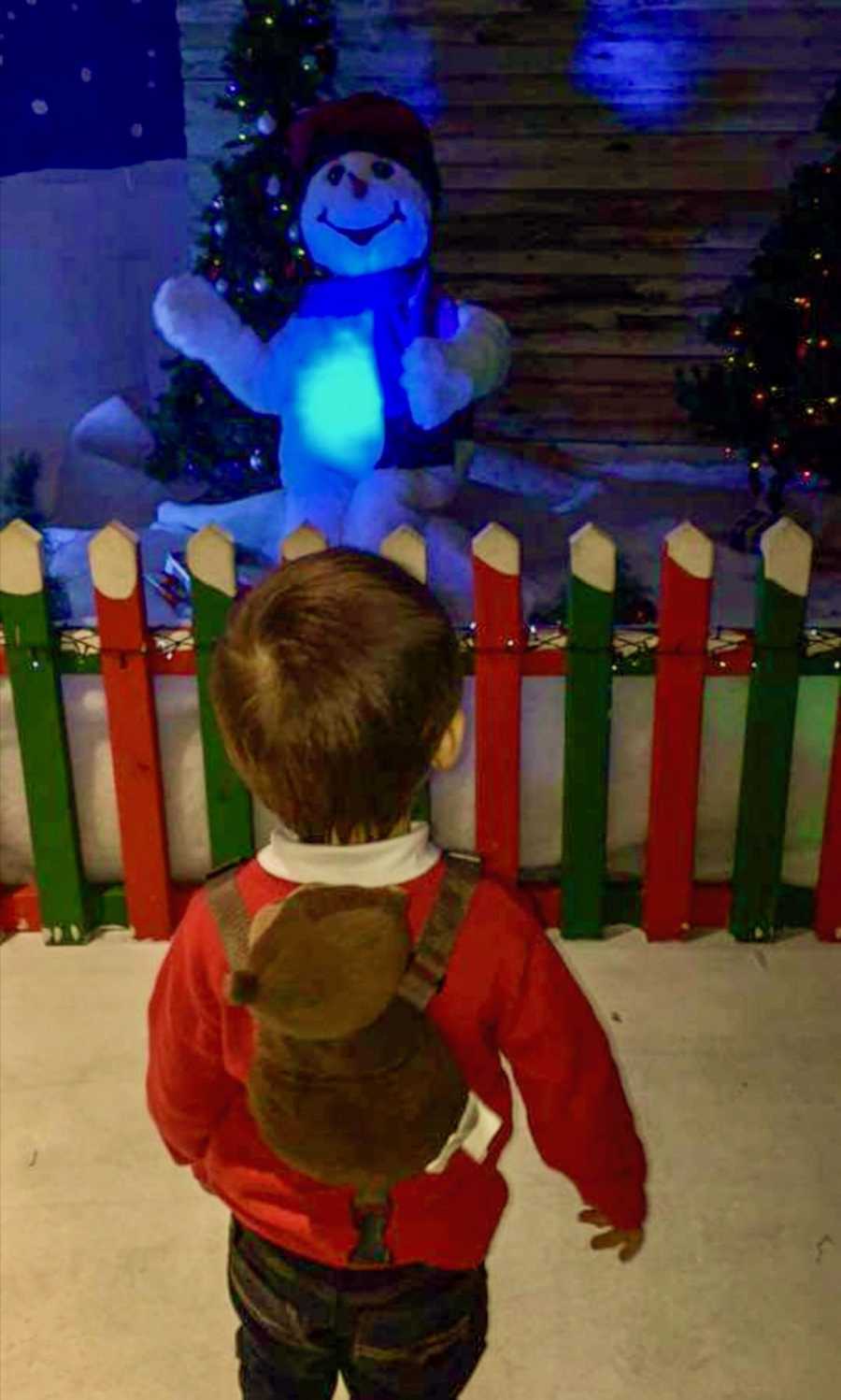 I'll never forget watching him in there. He was so so happy. In my head, we were like any other family. We were enjoying our experience.
The more he flapped, the more people stared.
The more he squealed, the more heads turned.
The more he paced up and down, the more mumbles you could hear directed at him.
At my gorgeous, little 2 year old boy, who couldn't contain his excitement.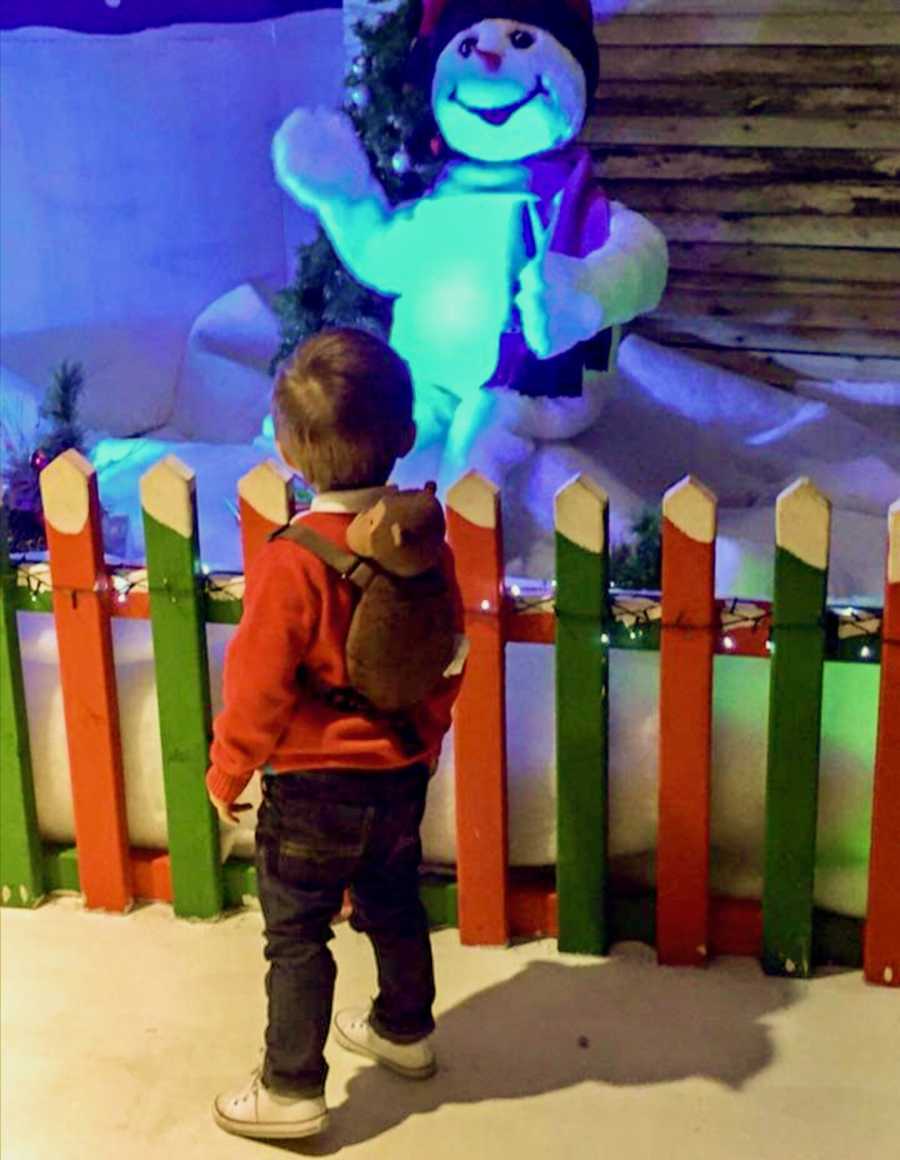 Everything was so raw for me at that time. Yes, in my heart, I knew he was autistic, even though it wasn't on paper yet. But that didn't mean I was OK. It hurt. It hurt like hell. But I was trying to hold it together for him. Someone had to be strong for him.
I will never forget that woman. I will never forget the way she looked at my little boy. The way she stared. The look of disgust on her face.
As we moved into 'Santa's waiting room', Riley spotted a bench. He made his way over and sat down. Still flapping his hands. Still humming. He was so happy. In his own little way.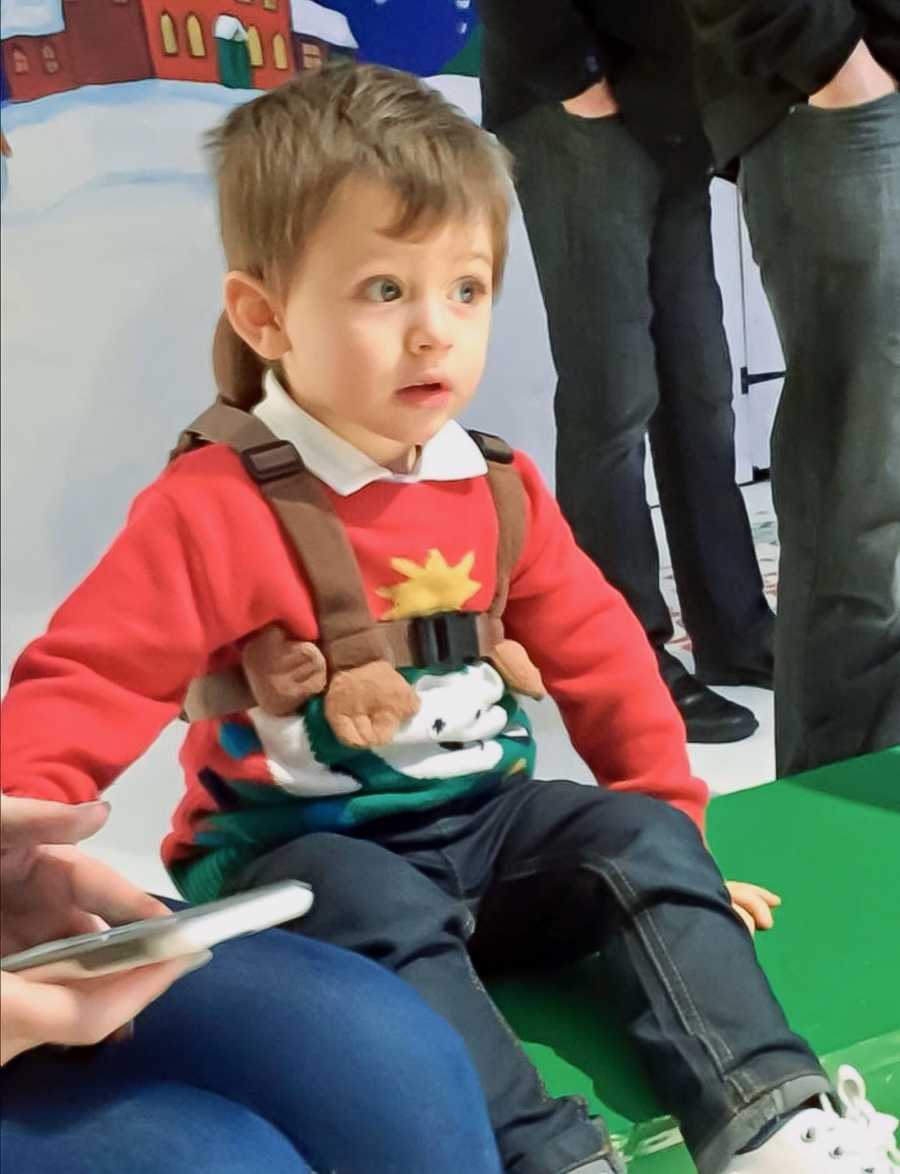 I sat next to him, talking to him, pointing out the snowmen and the reindeer. A little girl made her way over next to him. She sat, she looked curiously, she said hello. At that time, Riley would never acknowledge anyone, so I answered her. And as I did, he turned to her and smiled. The biggest, happiest smile I have seen. He had seen her. He had noticed her. His hands flapped. He squealed. It was his way of communicating. My heart burst because he had, in his own way, answered her. 
And then I felt the eyes on us. I felt the eyes of the little girl's mother. She was making her way over.
'No, no, don't sit next to him darling, move away', and she moved the little girl.
As she walked away, she made a comment to me. 'Maybe you should try those special Santa's, you know, for kids like him.'
As they walked away, that little girl waved at us. She said goodbye. 
In that moment, my heart shattered.
In that moment, that woman had ruined EVERY aspect of our day.
In that moment, I knew I had to breath, or I would cry my eyes out.
Not because of what she said to me. Because I knew my little boy was right where he was meant to be. He was going to see Santa.
And he was happy.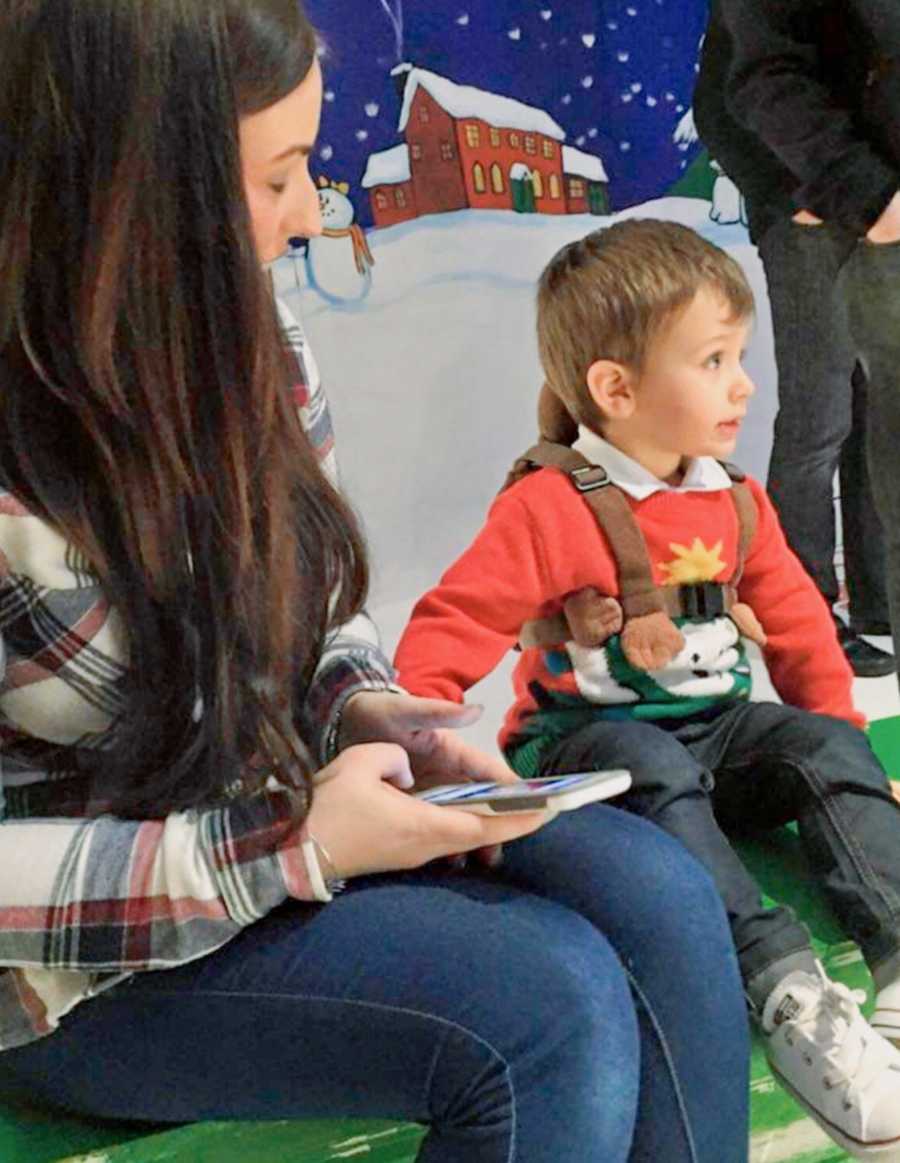 My heart crumbled because this woman was going to teach her child that kids, like my little boy, are weird.
This woman was teaching her child that autism is bad. She should not be near kids like him.
What she didn't realize, is my little boy is just like her daughter. He cries when he falls, he loves his mom, he laughs when I tickle him, and he loves to dance. My little boy has a huge heart. So much love to give. He may be different, but that doesn't mean he is any less.
They say as parents, we teach our children. But in this instance, that little girl was the teacher. That little girl saw no difference, she saw a friend. 
She could teach her mother about acceptance. About love. About understanding. She could teach her mother different is not less, and everyone in this world is an equal.
Though we are four years on from this, that experience sticks out as one of the hardest moments I have experienced as a mom.
Disability comes with judgement. It comes with the stares, the comments, the looks. It comes with the hard days.
You learn to grow a thick skin. To blank them out. To just focus on what is important.
If I had one wish, it would be that no other mother felt how I felt that day. That no other parent would experience this ignorance.
Autism may make my little boy different, but who says different is bad? Because I think it is pretty amazing.
And I know that little girl did too!"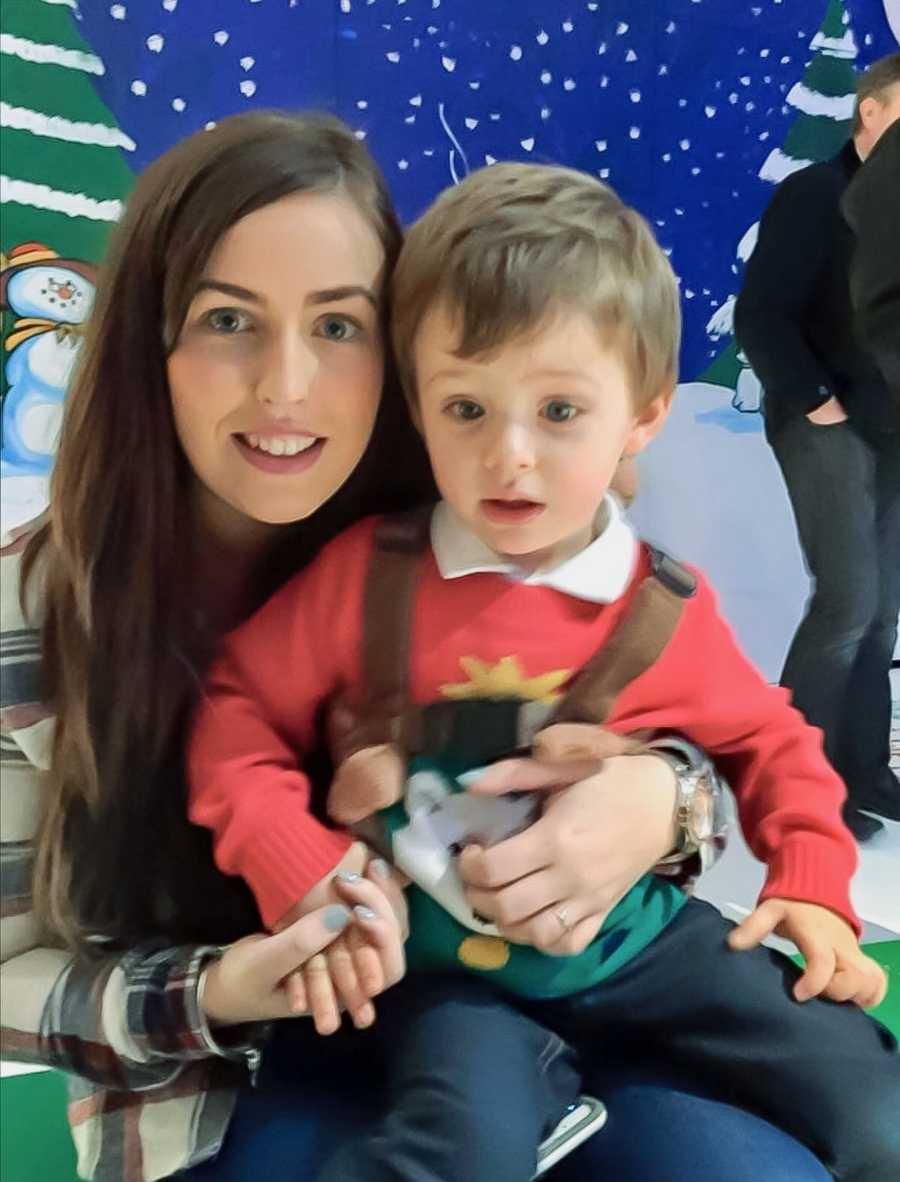 This story was submitted to Love What Matters by Nicole Duggan, 31, of Cork, Ireland. Follow her on Facebook here and Instagram here. Do you have a similar experience? We'd like to hear your important journey. Submit your own story here. Be sure to subscribe to our free email newsletter for our best stories, and YouTube  for our best videos.
Read more stories like this: 
'It looked like she was hitting him, so we called the police': Woman learns important lesson after calling cops on mom with autistic son
Read more stories from Nicole here: 
'How did you know?' My little baby went completely silent, no words, no babble, nothing. There were warning signs, we just didn't know.': Mom's journey with autistic son
'Do you work?' My answer was no. I thought about that last night and realized, I was wrong.': Mom of autistic son reflects on 24/7 job of being a special needs mom
Do you know someone who could benefit from this story? Please SHARE on Facebook or Twitter.