"Berkley and I had been telling each other since week one that we knew we had something uniquely special and we could really foresee a future together. We are each other's first same sex relationship, so we were blown away by our ability to connect with each other immediately and find the happiness we had been looking for.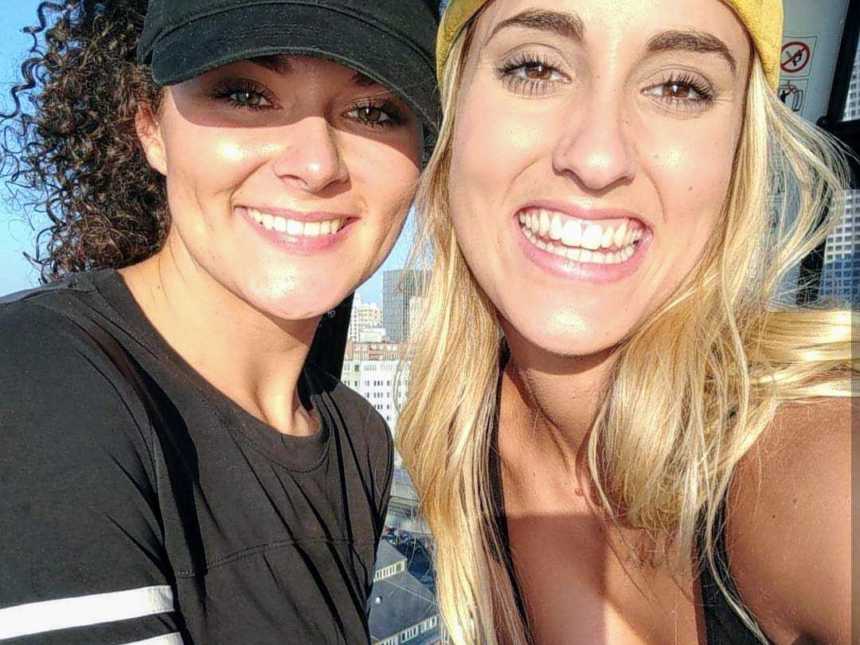 Four months ago, Berkley took my bestie and roommate at the time to go ring shopping. They were just looking, not planning on finding the ring until they did. Berkley called her mom and told her, 'I went to a jewelry store today and I might have bought an engagement ring.' For months she kept it a secret while her and her mom where planning the perfect proposal (we are in Texas and had planned a trip to Washington for February) and eventually landed on Pictionary because they always do a family game night and I LOVE board games. She wanted to propose while with her family in Washington because we see them rarely.
In January I called Berkley's mom, Kristy, and said, 'I may or may not have accidentally stumbled into a jewelry store and bought an engagement ring!' Her immediate response was, 'Oh Tori, it's so meant to be. When do you want to do it???' Obviously she knew Berk was planning a proposal soon as well. I told her I wanted to propose with the whole family around in Washington. She said she was planning a fun game night already so I could do it then, so Berk wouldn't be suspicious. I said, 'Great! I could incorporate it into charades,' and she said, 'How about Pictionary?!' And I said, 'OH AWESOME IDEA.'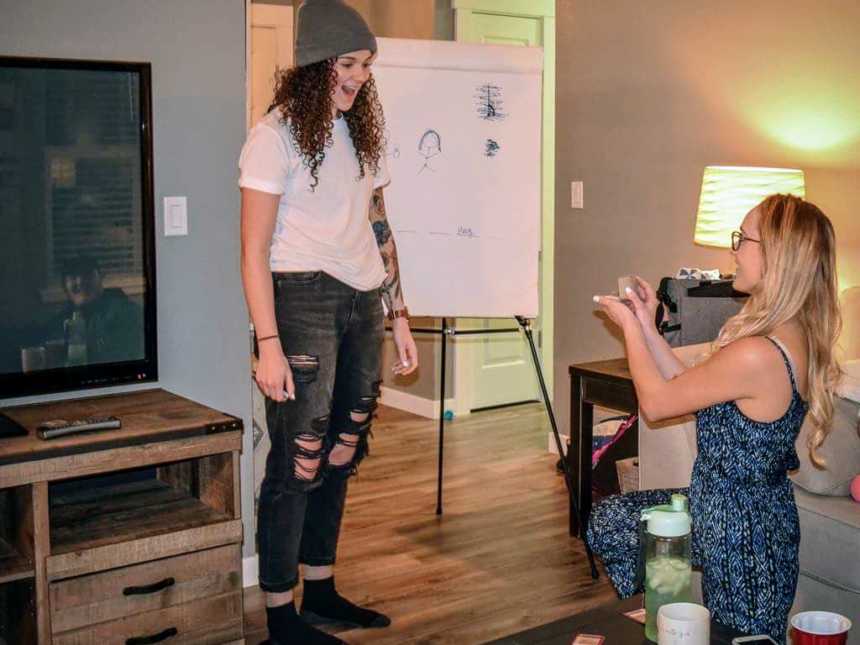 Berk had planned to draw a proposal and then propose, and I had planned to make her draw 'Will you marry me?' and I would have to guess 'Will you marry me?' and actually ask her.
Double proposal playing Pictionary 😭 so amazing & I'm so happy for you 2💖 this was so perfect 😭😍 @BerkleyCade @Toorriiiiiiiiii pic.twitter.com/uG7R5UIQNm

— Sydney (@33_Syd) February 11, 2018
Afterward, we found out we were both hiding our rings in the same underwear drawer in her mom's room, and we were both sneaking into the room to look at the rings we had bought the entire trip. But we never noticed each other's rings!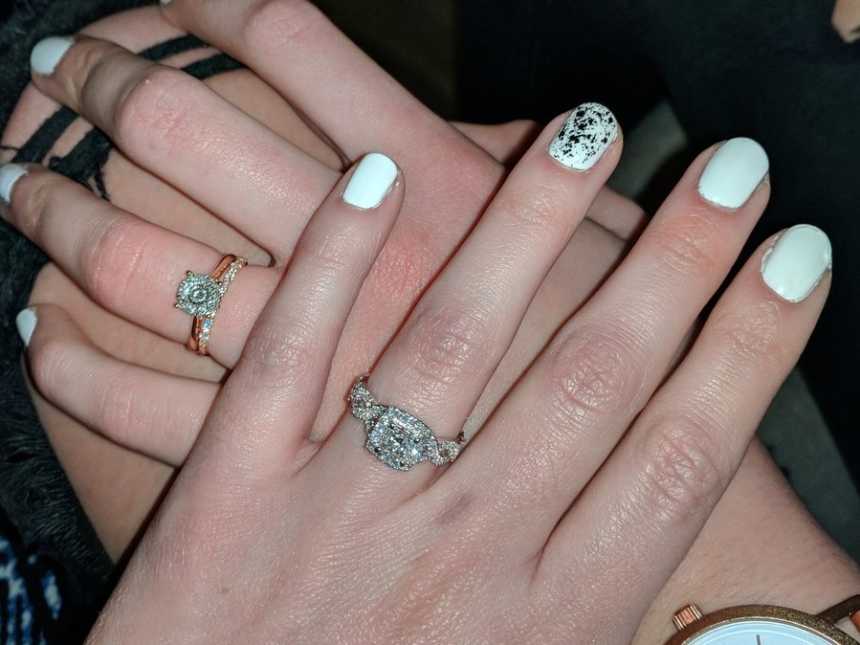 I had a suspicion she would propose during our trip to Washington but I never thought she would have planned a proposal at the same time. I thought I would beat her by a couple days thinking she planned a romantic one-on-one date for proposal.
When she began drawing the picture and had her hands shaking and was taking so long to draw the prompt, my heart was pounding thinking, 'She must know I am going to propose. There is no way she is proposing too.' And when I got down on one knee and proposed and she was struck mute, I figured I would give a speech and she would say 'yes,' but instead she pulls out her own ring! I was laughing at the coincidence, crying tears of happiness, and unbelievably shocked that something so perfect was happening to me.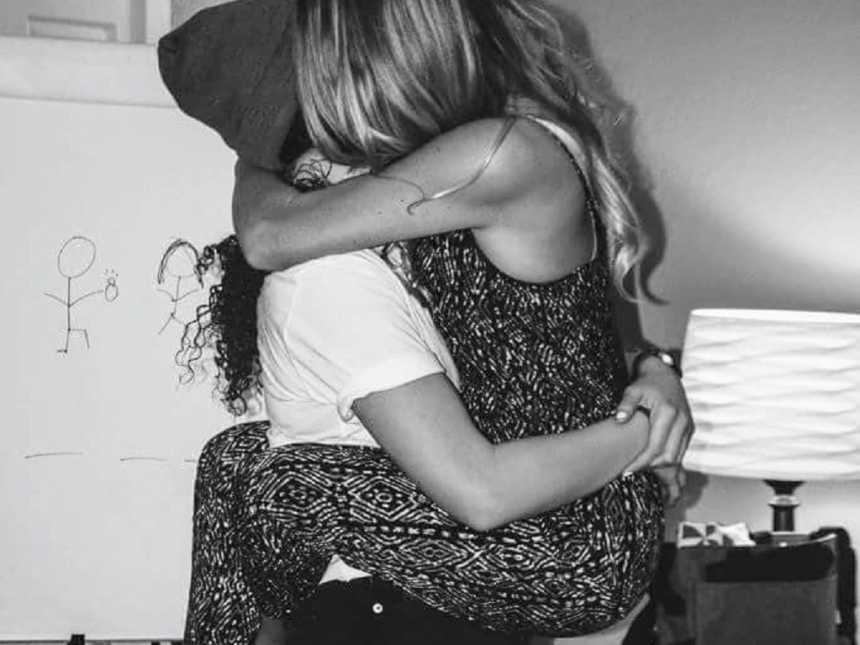 I knew Berkley would want to be the one to propose because she is SUCH A GIVER. She doesn't want or expect to be the center of attention, she wants to listen to others and do everything to make them happy.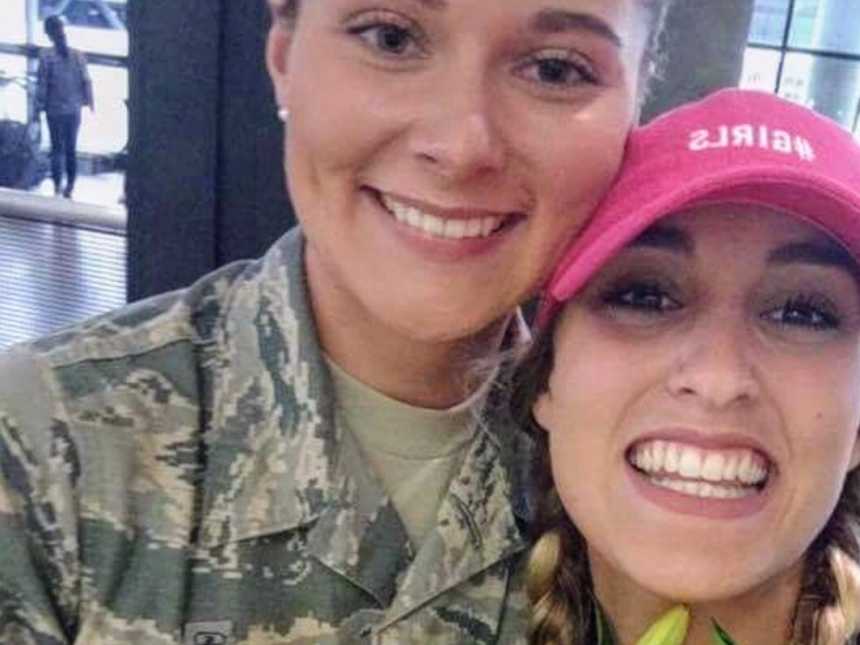 I was so excited and ready to propose to her first and spoil her for once, but I should have known she would propose to me too because she is always thinking of me first. I am so beyond grateful to love and be loved by someone like her."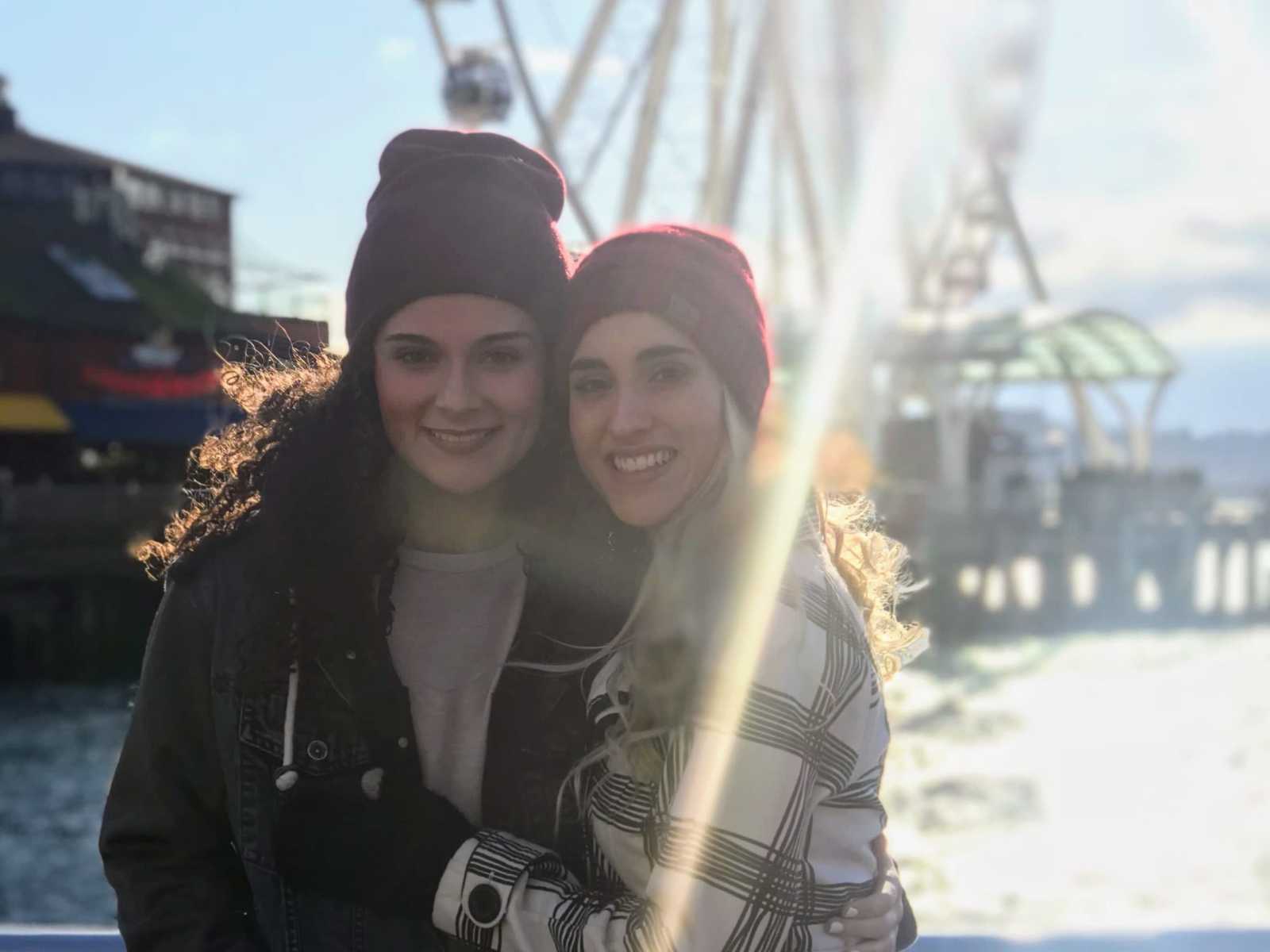 h/t BuzzFeed
This story was submitted to Love What Matters by Tori Monaco, 20, of New Braunfels, Texas. Submit your story here.
SHARE this story on Facebook if you believe in the power of true love.