"I grew up in a family of alcoholics. Anyone raised around addiction knows the chaos, fear, angst, secrecy and pain. There was also isolation. You see, I believed all the other kids had perfect families and lives. Love was unconditional. All the other kids fell asleep feeling safe. Because all the other kids had such perfect lives, the problem(s) at home must have been because of me. I felt like a freak.
We had no close neighbors or sidewalks for that matter. Woods surrounded three sides of my house.  In second grade, my best friend, Susan, introduced me to a place behind her home. This place was Hillside Farms. For years, Susan and I would run and play in grand rolling cow pastures. We explored the streams. We visited the cows and sheep. There were ducks, pigs and hills sprawling with daffodils in the spring.
When I was at Hillside Farms, I felt alive, safe, and most importantly, accepted. Hillside Farms became my refuge and part of my soul. More than a place, Hillside Farms was a feeling. I visited the farm as often as I could well into my adulthood.
In 2005, Hillside Farms became a non-profit 412-acre educational dairy farm. In 2010, I had the opportunity to work at my childhood haven. My life came full circle. I was home.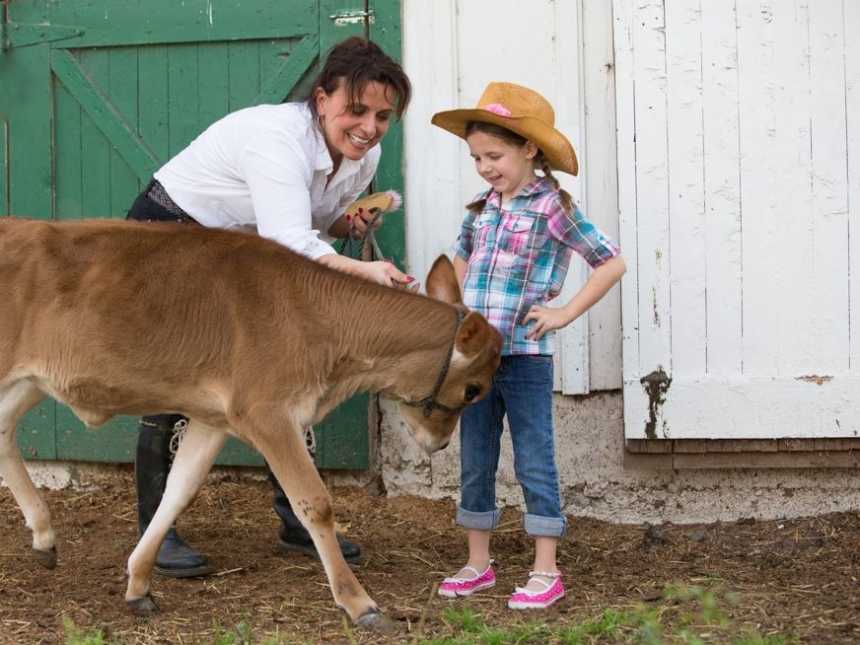 Hillside Farms is an exceptionally cool place created to teach a more sustainable way of life. For us, sustainable means more than recycling or conservation. Sustainable encompasses environment, food, farming, spiritual and emotional health, family, and more.
Drawing on my personal experiences growing up I wanted to find a way where the farm could help other children who were hurting. While I could not recall volumes of individual experiences as a child at Hillside, I did recall collective feelings. The feelings were good, comforting, and safe.
After talking with Hillside's executive director, we decided to try a one-week grief camp. We collaborated with a local hospice that agreed to provide grief education activities for the children.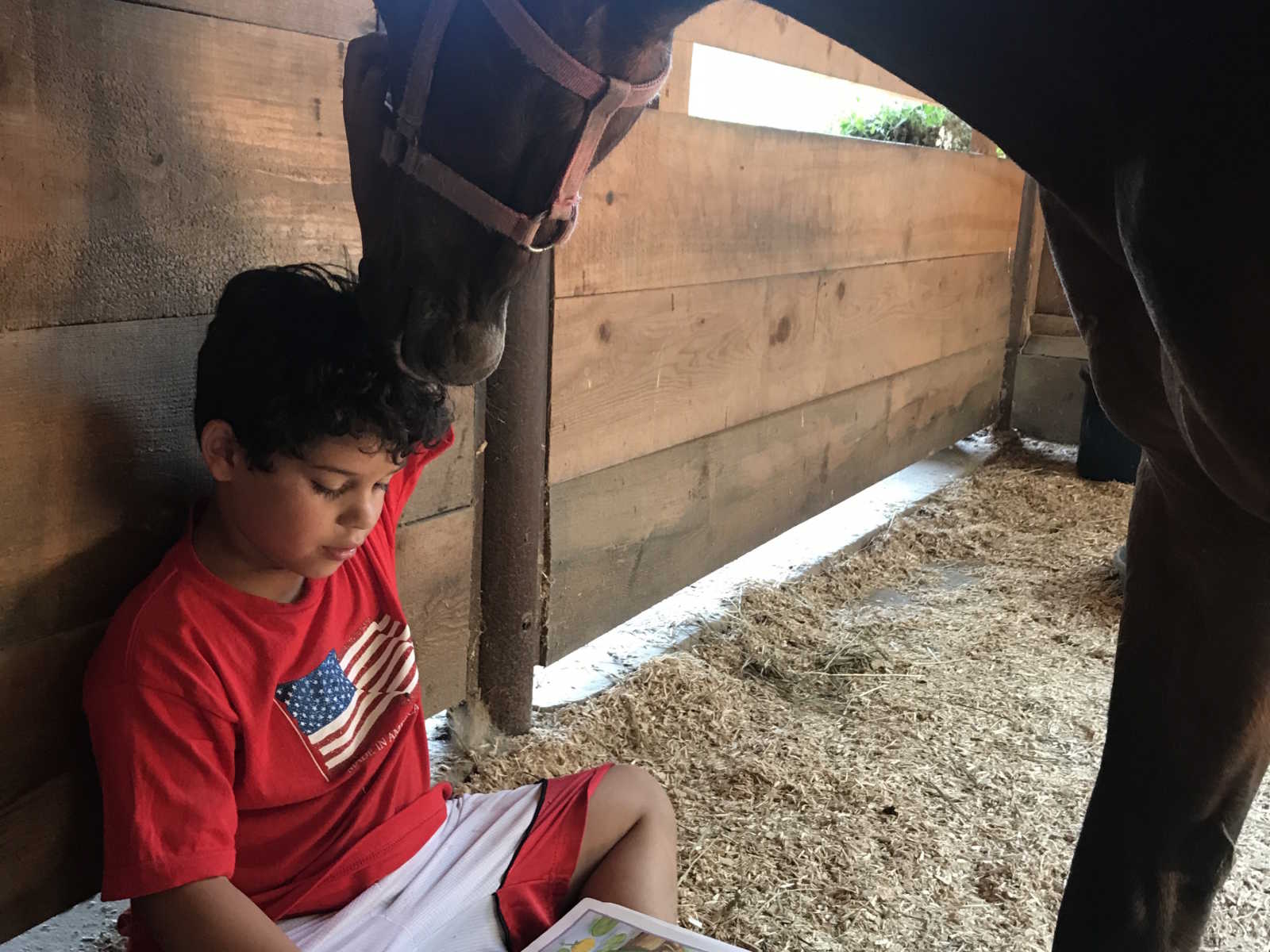 In 2014, we launched our first farm-based Children's Grief Camp. Camp was open to children ages six through 12 who experienced the loss of a family member through illness, accident, homicide or suicide.
As the children arrived on the first day, many campers were nervous about leaving their parents or guardians. Our education director, Lindsey, personally welcomes each child with the warmest smile you could possibly imagine. Once the kids met the camp counselors and our farm animals, they began to relax a bit. The best was seeing the children's eyes light up at the sight of our four-legged therapists. Many children had never seen farm animals up close before. We encouraged the kids to interact with the animals and take part in their care daily.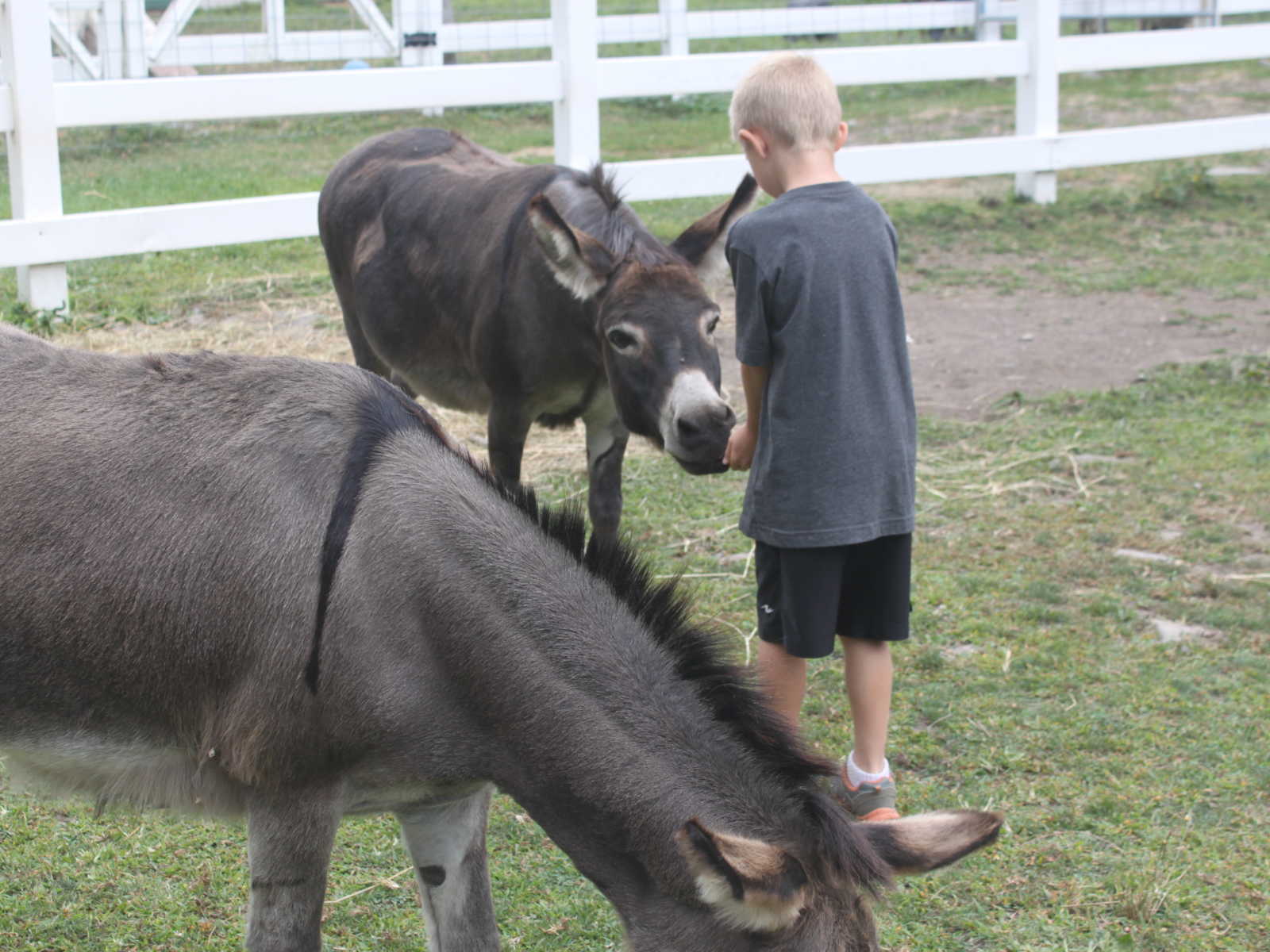 By the end of the first day, the kids opened up about their experiences. As the week went on the kids shared more with each other and our counselors. Some talked about their loved one who died, or the life they left behind. Others would talk about what games they used to play. Some children would talk about the pets they left behind when they went into foster care. The children understood they were not alone.
A popular activity during camp is reading to the farm animals. Some children are self-conscious about their reading skills, and the animals never judge them. The animals patiently listen to the campers and seem to enjoy the interaction. We believe the animals love the children as much as the children love the animals.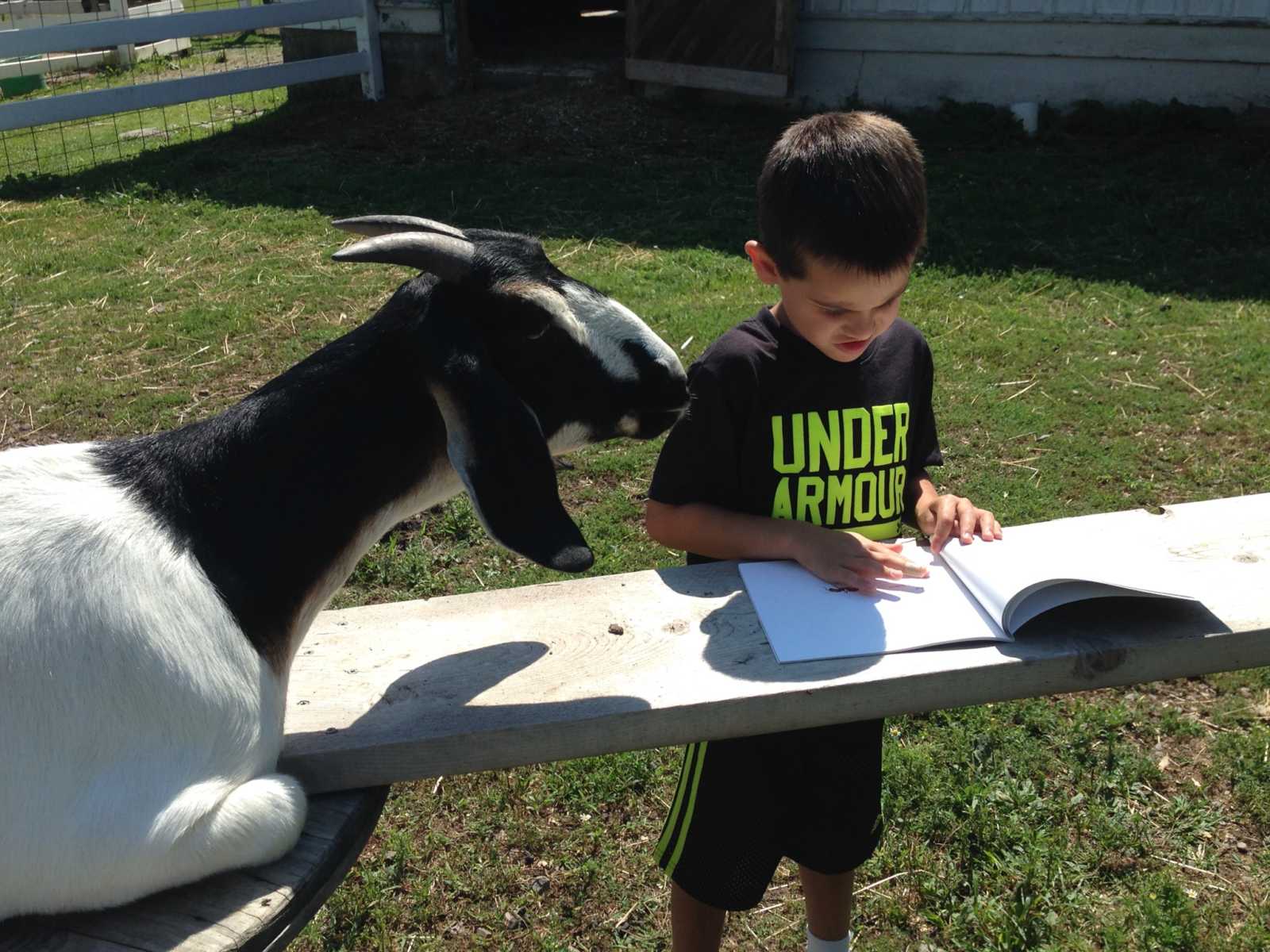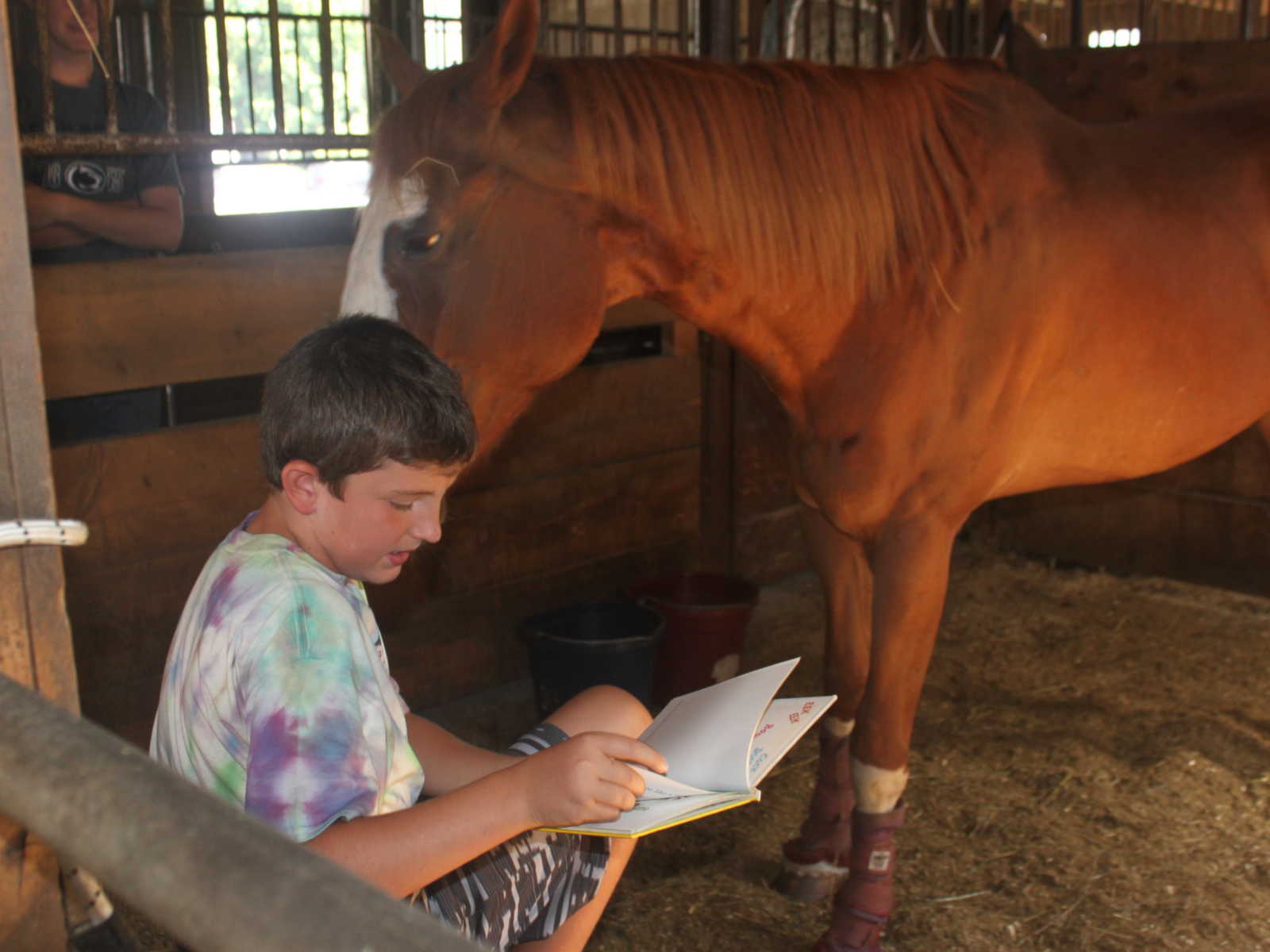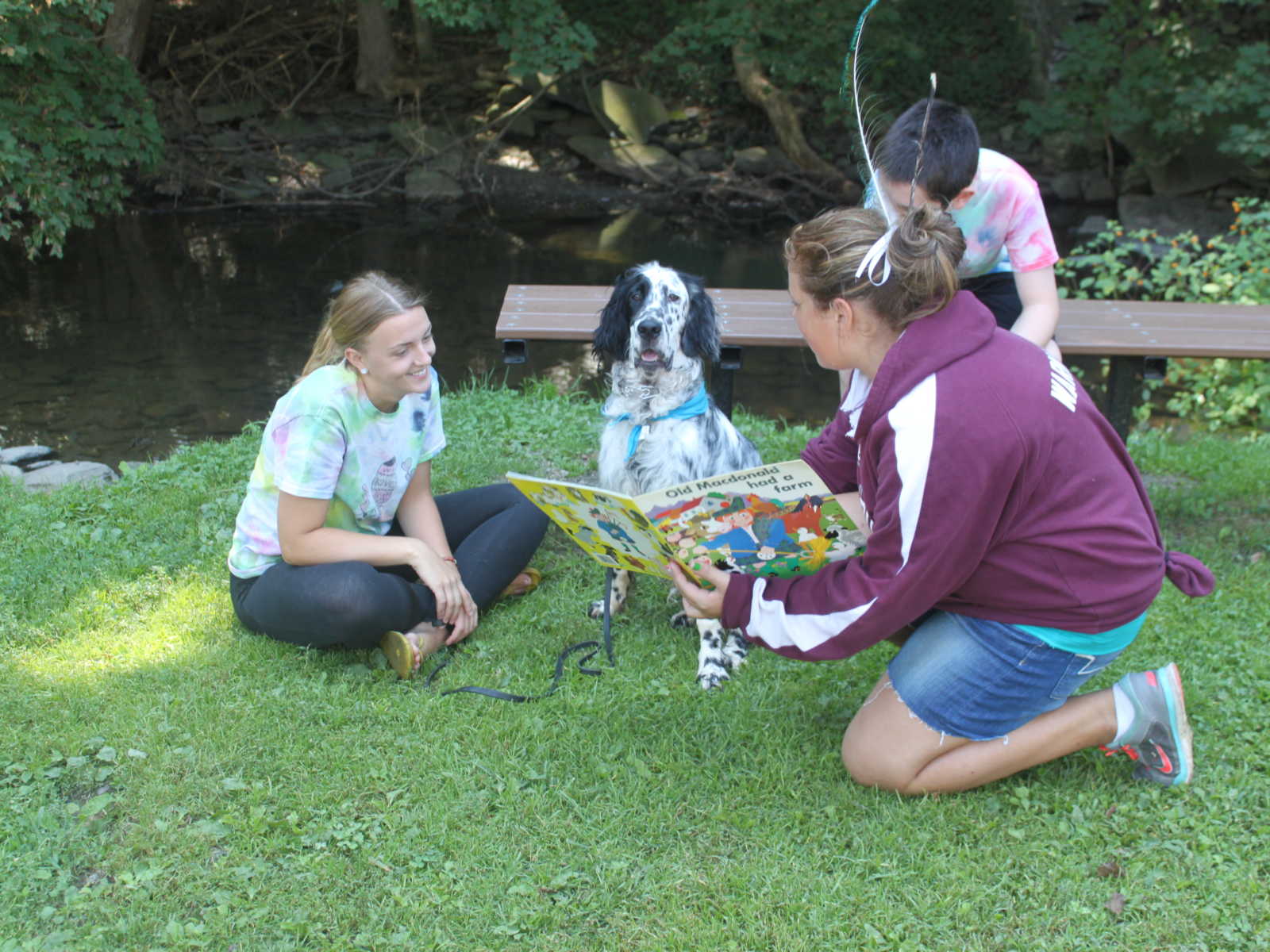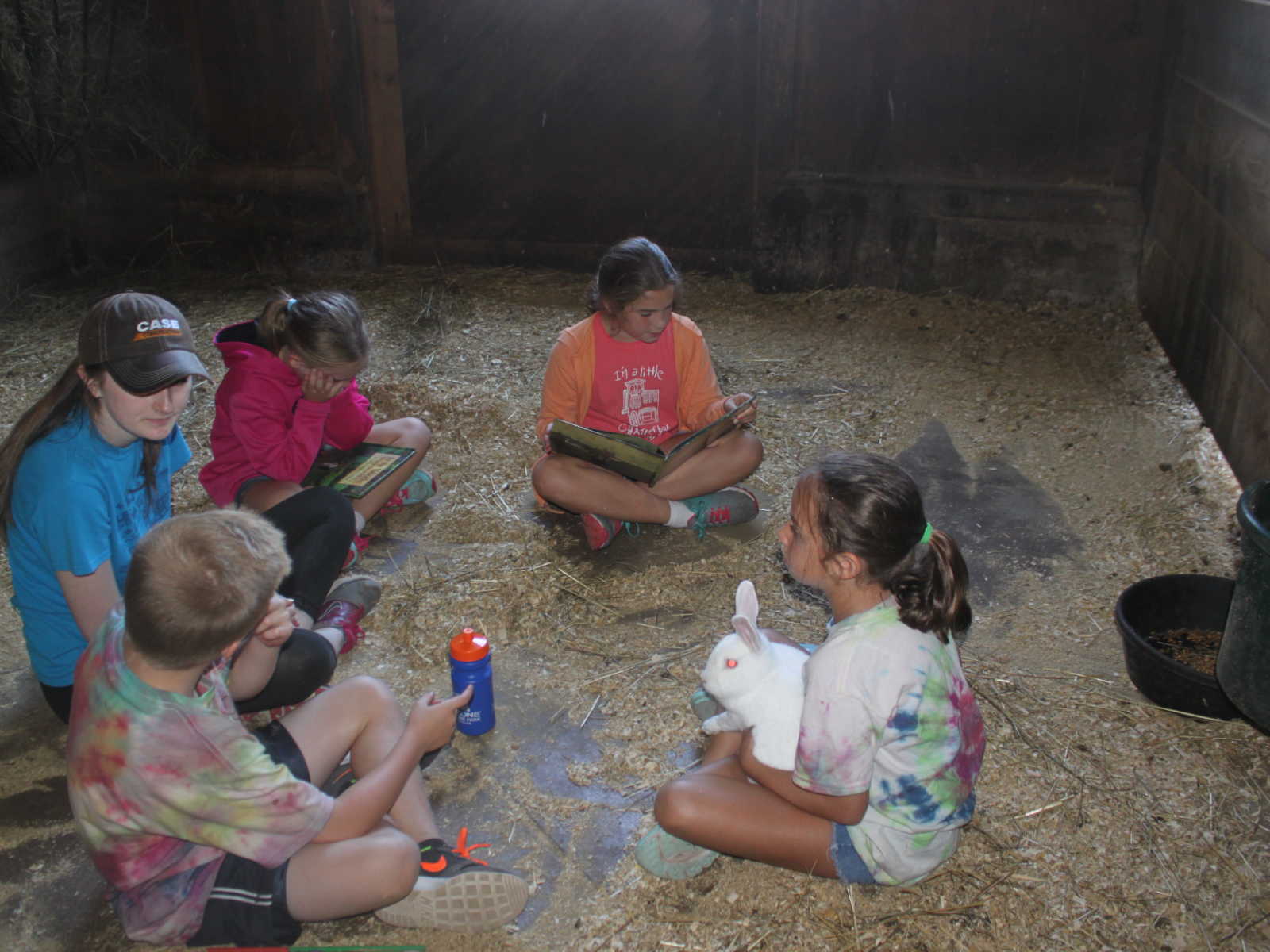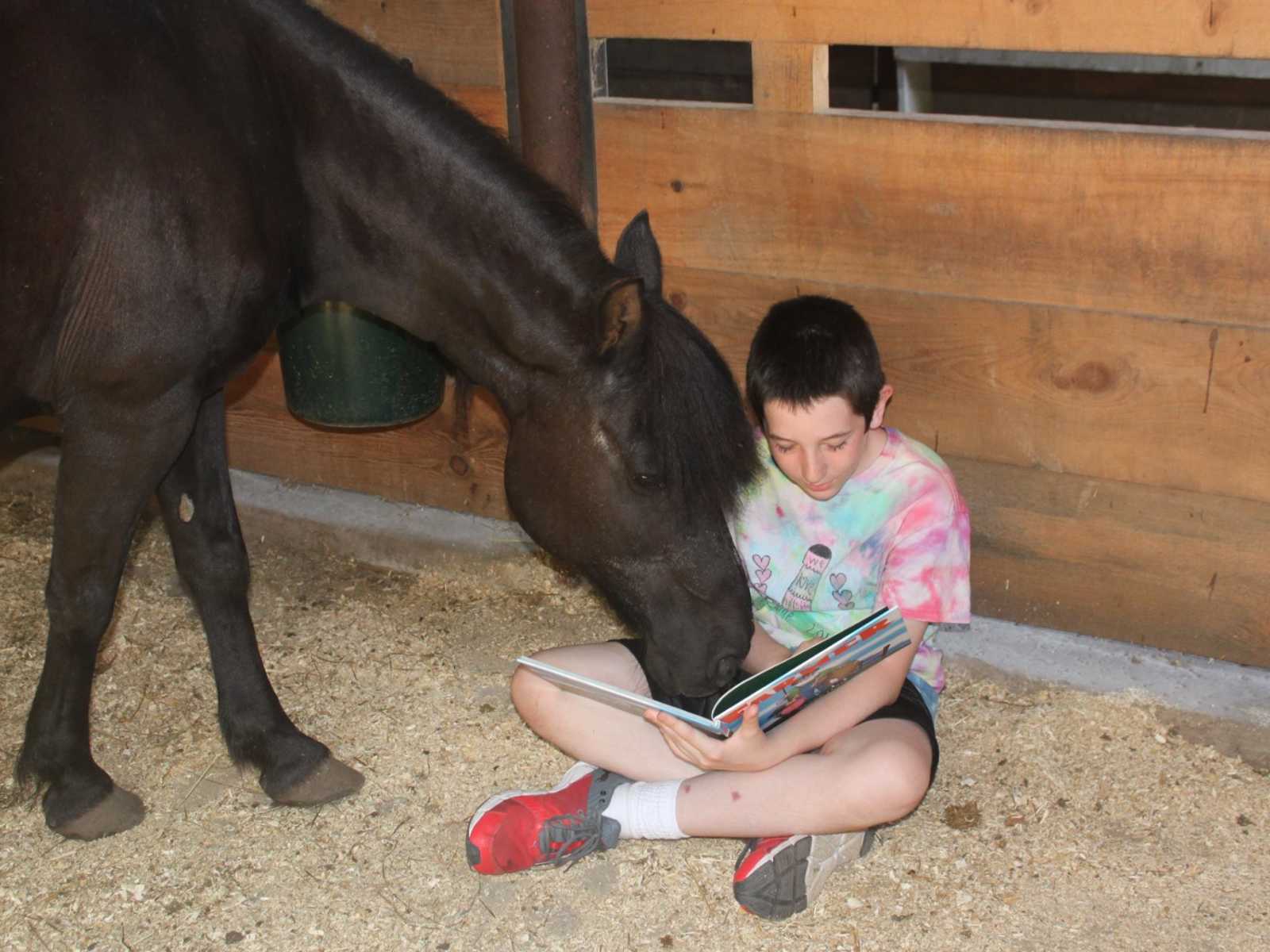 One little girl was placed in foster care after her mother was murdered. At camp, she tasted chocolate milk for the first time! We were all humbled when she told us Hillside Farms was her 'happy place.'  These children experienced tremendous loss. Their normal is gone. We try to provide them with skills and experiences to help them through these tough times. To help them understand what they are feeling is OK. We also try to help them become comfortable with having fun and laughing again.
At the end of the week, the children have a closing ceremony in our Children's Memory Garden. They plant a flower along with a letter, picture, or poem of a memory. They plant their hopes for the future.  They plant a new beginning.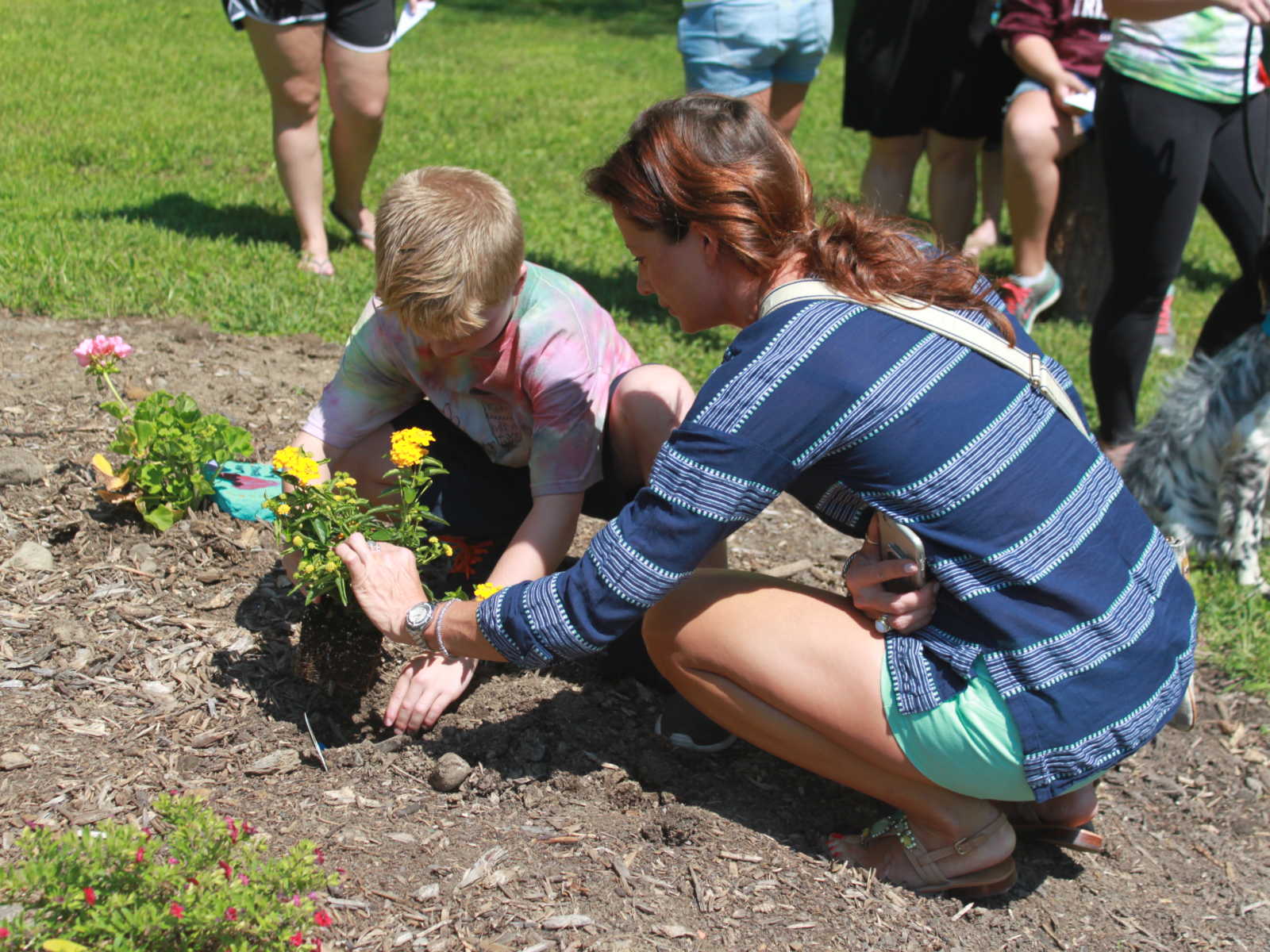 Our grief camp has expanded to three weeks. We have an overwhelming magnitude of children in crisis. Our reach now includes children who live in homes of addicts, or who have an incarcerated parent. Some children are sexually abused and several in foster care.
The weight of circumstances surrounding these children can at times be hard for staff. The kids hurt and we hurt. Yet, we have seen firsthand how the farm can help heal the most fragile of young lives.
To learn more about Hillside Farms Children's Grief Camp, please send an email to grief@hillsidefarms.org. Children attend Grief Camp free of charge due to the generosity of donors."
This story was submitted to Love What Matters by Suzanne Kelly, the development and marketing director of Hillside Farms, in Trucksville, Pennsylvania. Submit your story here.
Do you know someone who could benefit from this story? Please SHARE on Facebook to make them aware there is a community of support available.