Young Boy Donates $2,400 From Egg Earnings And Fundraising To Toys For Tots
"Hi, my name is Jayden Gabbard and I want to wish everyone a happy holiday and the merriest Christmas ever! I have a hard time talking about myself, so my dad is helping me type this. My life and journey are not about me but how I can help others. My mom and dad (Mike and Amanda Gabbard) have taught me that others come before myself and that is what I like to focus on and believe in.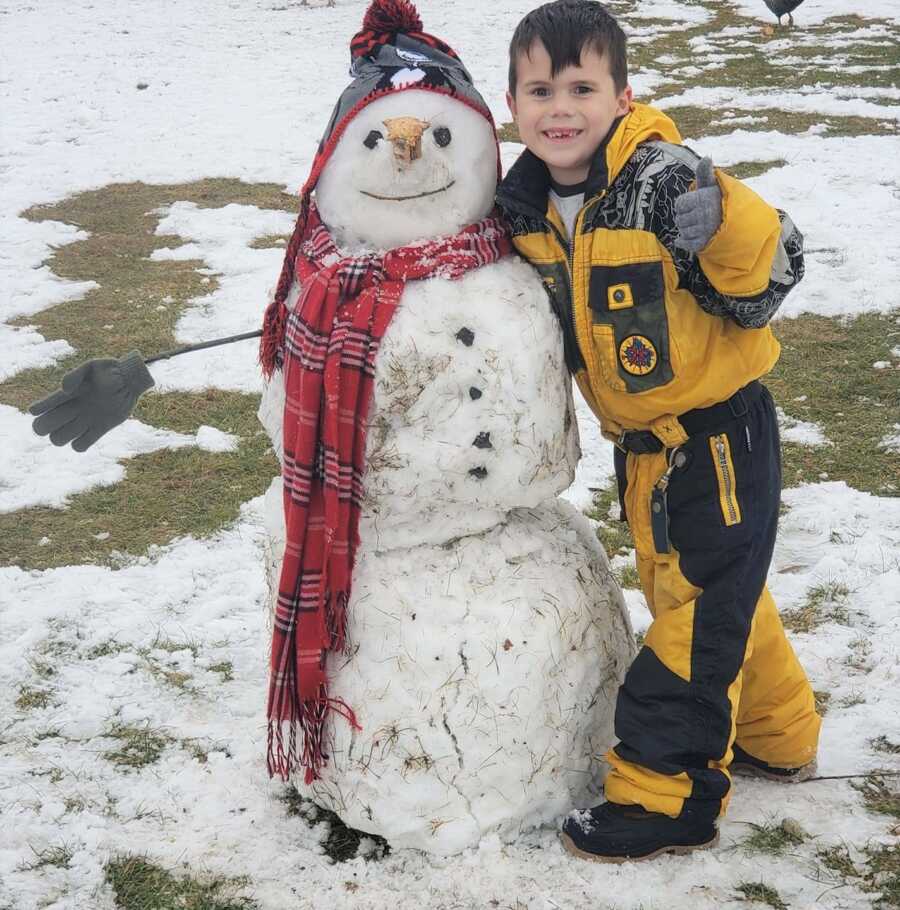 I was born in 2014 and I have Cystic Fibrosis. Both my mom and dad were devastated by this, but by the grace of God, we made it through. I have to do daily breathing treatments and I take many pills, but that is okay. My dad says it was because of Ms. Antoinette from Willis-Knighton South in Louisiana that we had the strength. She told my dad everything would be okay if he and my mom just followed the rules she told him.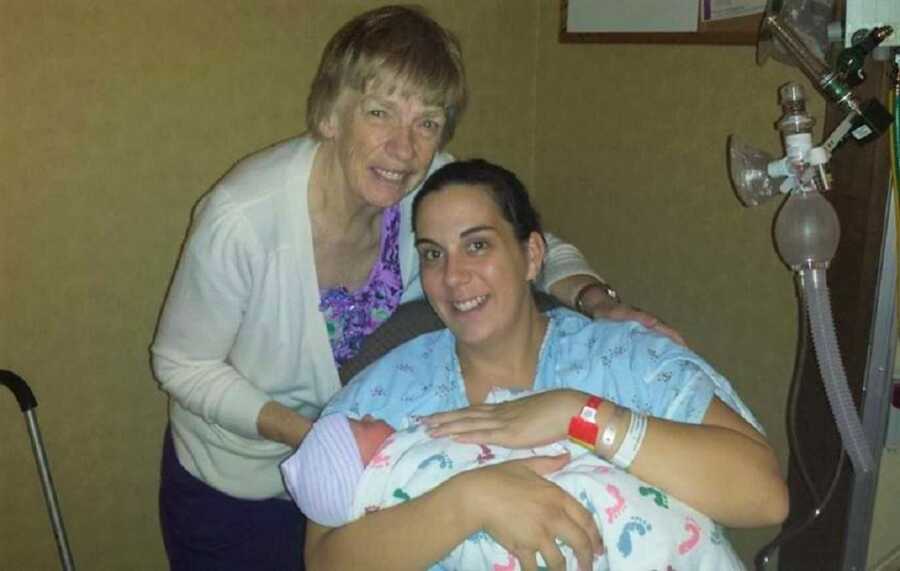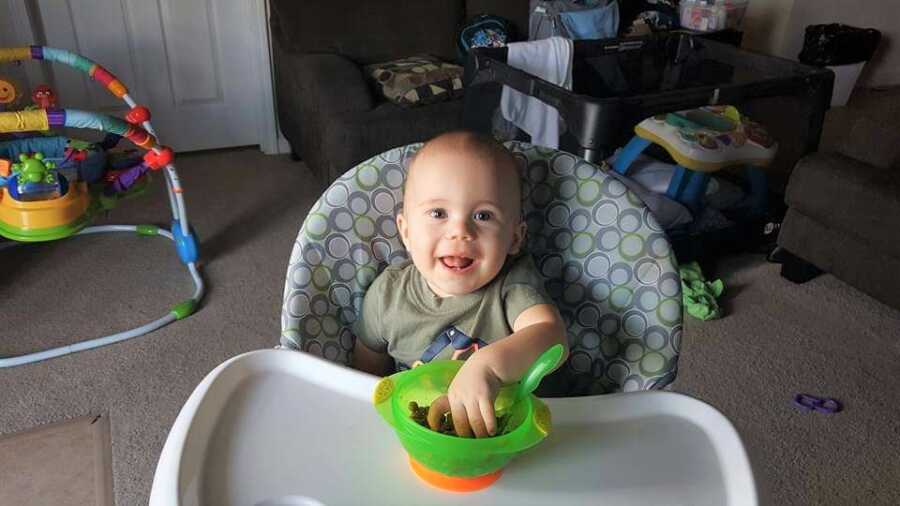 We moved to Idaho for a couple of reasons, one being the air is much drier and it helps me breathe. My dad and mom work every day to make sure I and my brothers have what we need. I had a bad episode in 2017 and had to go to the ICU. I was so happy that St. Luke's in Boise is awesome and they took such great care of me. I only got yelled at a couple times for leaving my bed to see what the other kids were up to.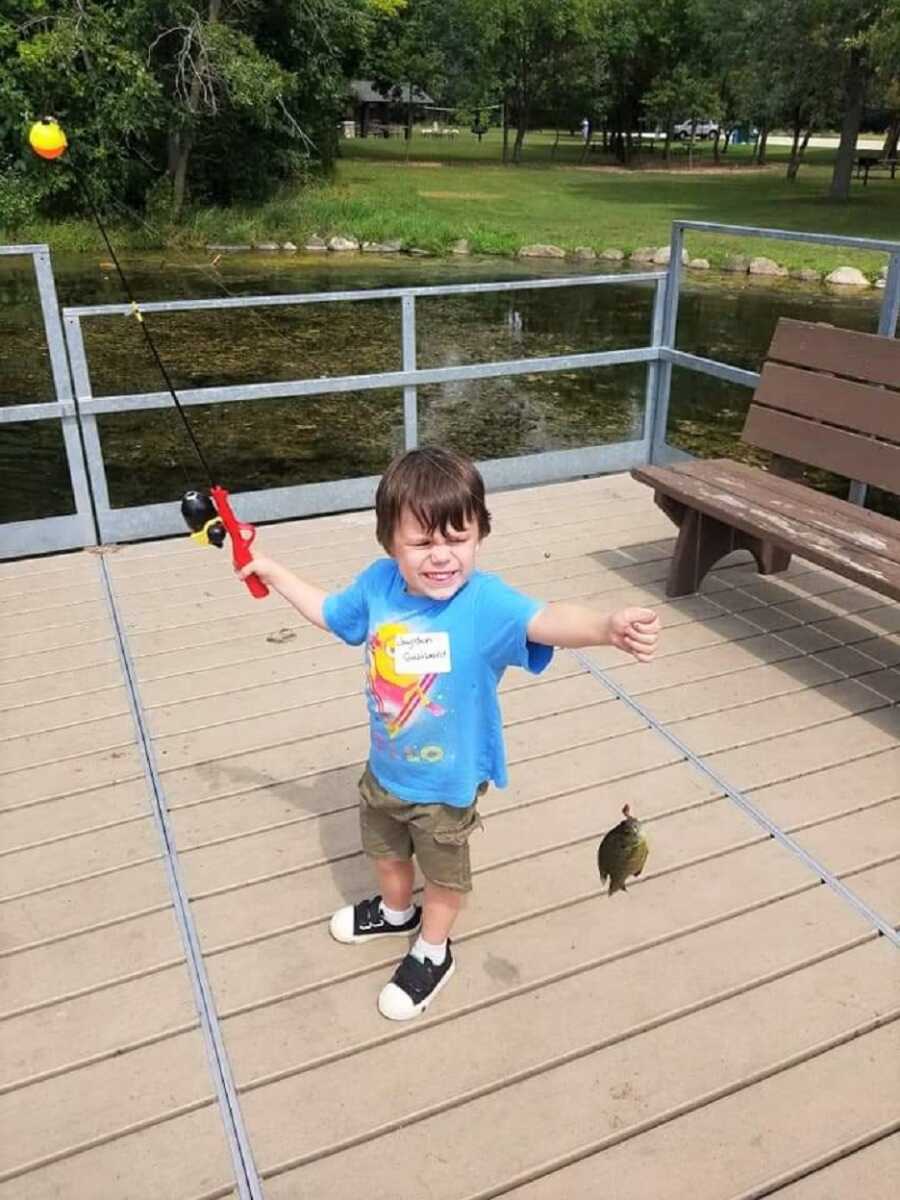 I like to do many different things and fishing is my most favorite ever. My dad bought us chickens a couple years ago, and we have fresh eggs every day. Since we couldn't eat all of them, Daddy said it would be okay if I sold some, and I did for $3.00 a dozen. When I heard Mommy and Daddy talk about the Marine Corps here in Idaho, and how Daddy volunteered to help, I wanted to help as well. I told Daddy I would like to give my money to Toys for Tots and help him with the mission.
We started selling eggs to people along his work route, and Dr. Kay's DVM in Nampa (Monique is awesome) was our biggest supporter. I decided to try and reach more people, so my dad called in to talk to Nate Shelman at AM 670 KBOI Boise, and Mr. Nate decided to match whatever I sold! I had many supporters and everyone was very happy with what we did.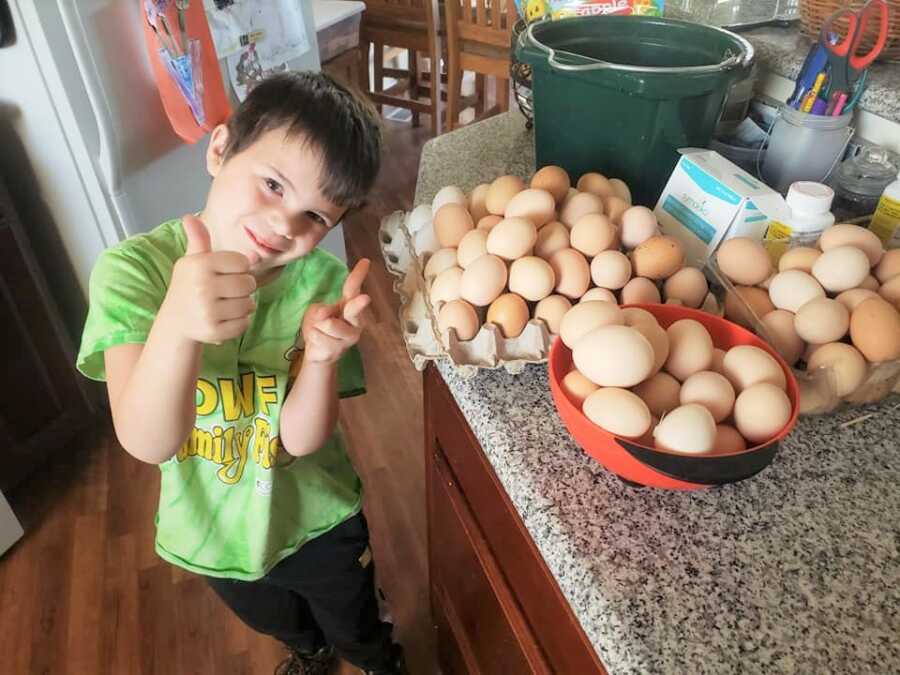 I had a fox get into our henhouse and it killed several of my layers. That put us very far behind my goal. Daddy told me bad things happen to good people and we must carry on. We had many people reach out to us and donate money to restart the flock. Mr. Demetrius Ceja and Charity Jackson were friends of my dad and were so nice in giving us money to start again. All summer I worked and worked and we started selling more and more eggs. I was able to buy signs and that helped us sell eggs at our house in Emmett, Idaho.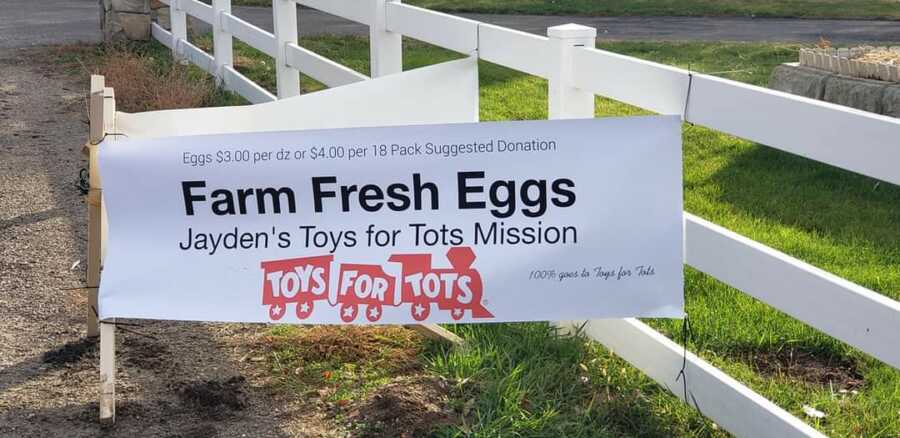 Daddy and I kept selling eggs and we raised over $900 to donate, and with Mr. Shelman's help, we raised over $2400 for the Toys for Tots fundraiser this year. I was able to talk to Sgt. G. from our region, and I was selected as part of the Toys for Tots Junior Ambassador program for the upcoming year. I am so grateful for the opportunity to help those kids in need, but also to show those who have personal struggles that we can beat them. Just believe!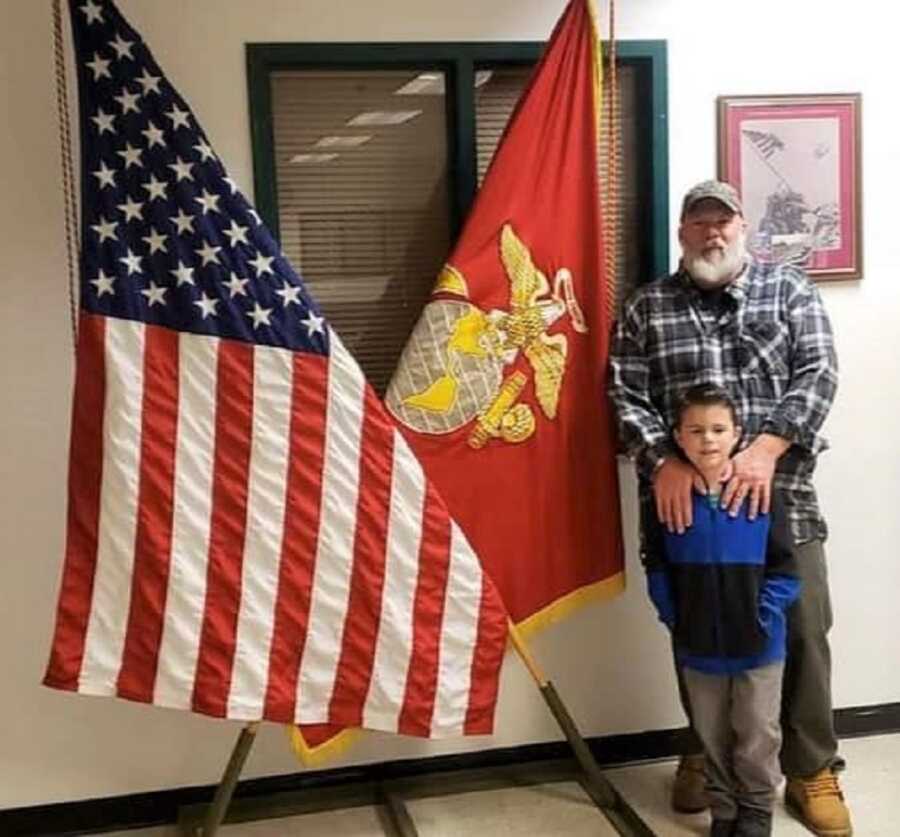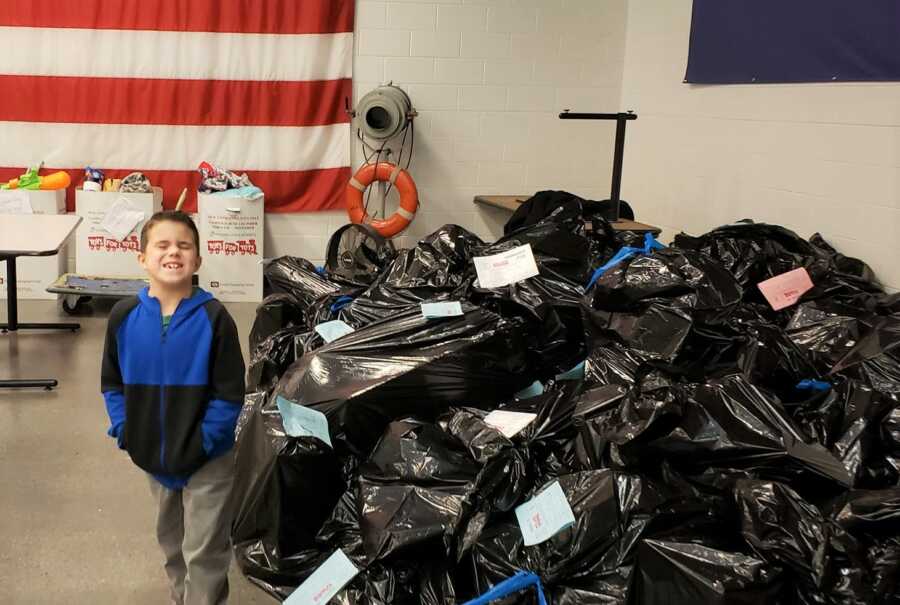 I will be doing several events this upcoming year to help those in need. My email is jaydengabbard2014@gmail.com if you want to leave a comment of support or have something I can share with my friends. Happy holidays and a Merry Christmas to all!"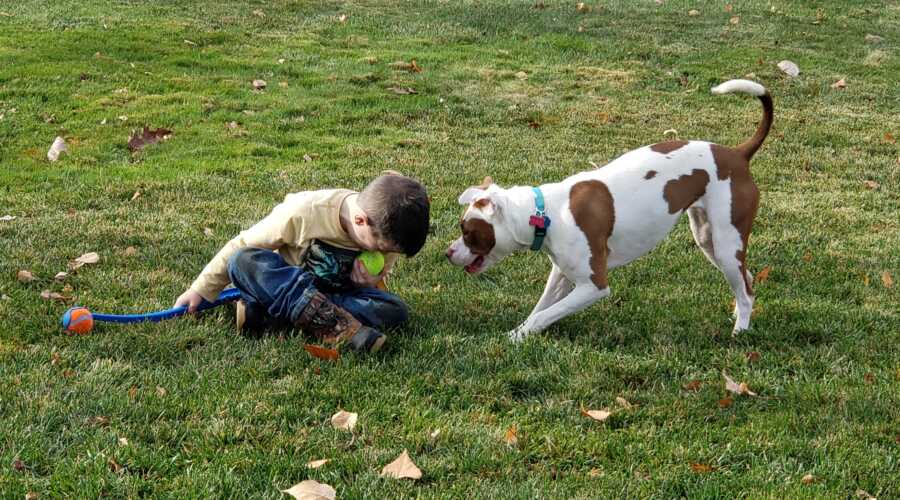 This story was submitted to Love What Matters by Jayden and Mike Gabbard. Submit your own story here, and be sure to subscribe to our free email newsletter for our best stories, and YouTube for our best videos.
Read more stories like this here:
Compassionate Young Girl Gives Toys To Friend In Need In Heartwarming Video
'I need a favor.' We had nothing under our Christmas tree. 'The only thing I was able to purchase was a nail polish. I need you to be OK with that.': Woman pays it forward after stranger's act of kindness on Christmas day
'I've been saving this money. I heard your husband died. I want you to have it because I still have my dad. Merry Christmas.' It was a child's handwriting.': Widow receives unexpected act of kindness, now wants to pay it forward
'A gentleman stopped me as I headed for the doors. 'Go get it.' He filled my hands with a giant palmful of cash and pointed to a huge, fancy tree.': Woman recalls powerful act of kindness during Christmas season
Compassion is contagious. Please SHARE this on Facebook to encourage others to give back to their community.