"Our family is currently stationed in Fayetteville, North Carolina, home to Fort Bragg. My husband is in the U.S. Air Force. Our 7-year-old son, Ian, has endured numerous deployments and training exercises in our time at Fort Bragg.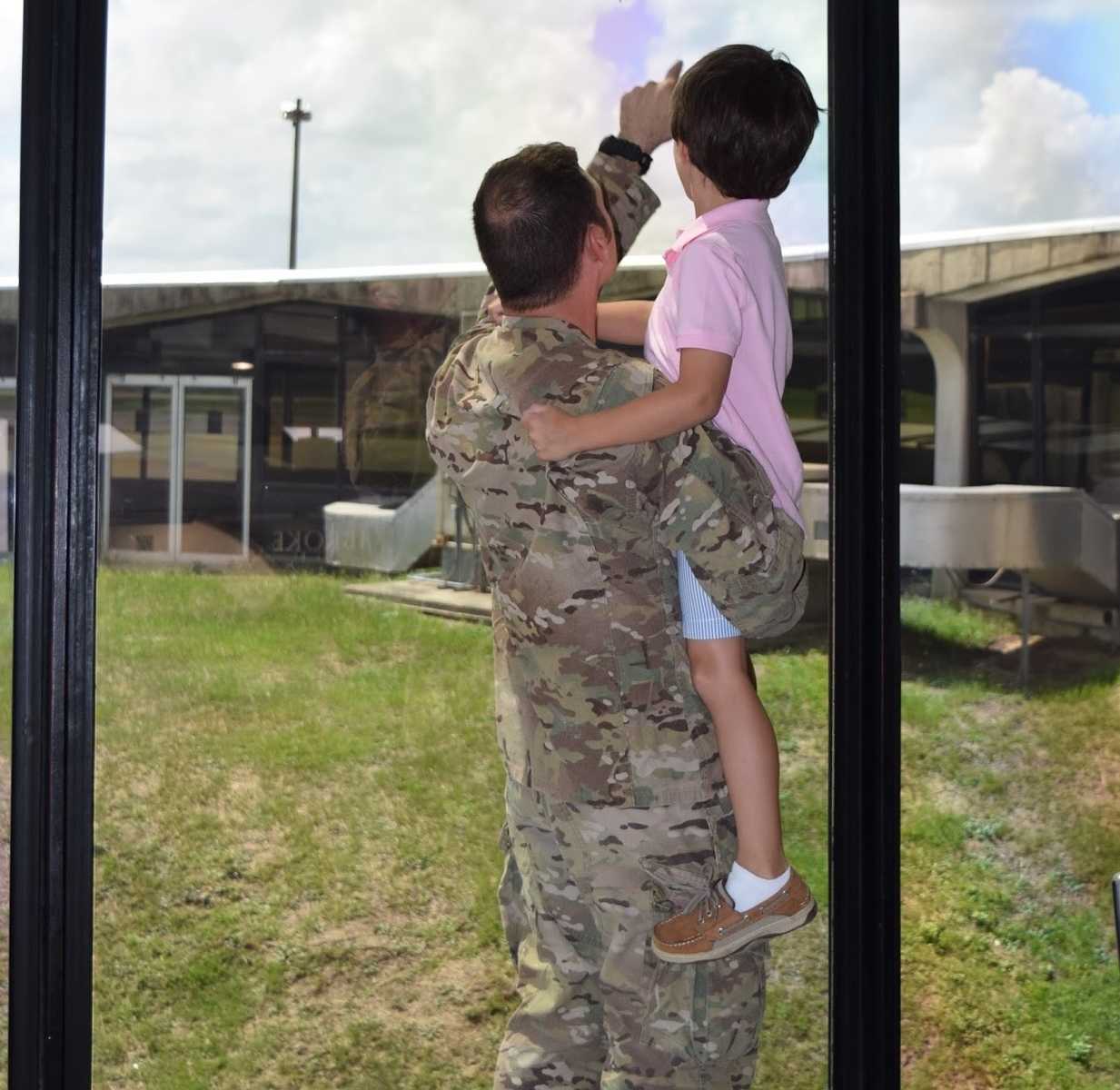 When Ian was 5, I saw how much he enjoyed drawing, so I started to do research to find an instructor for him. Sandra Dee Nicholson, who was also a military dependent in her childhood, provides private lessons in Fayetteville. I signed Ian up, and that's when the magic started to happen.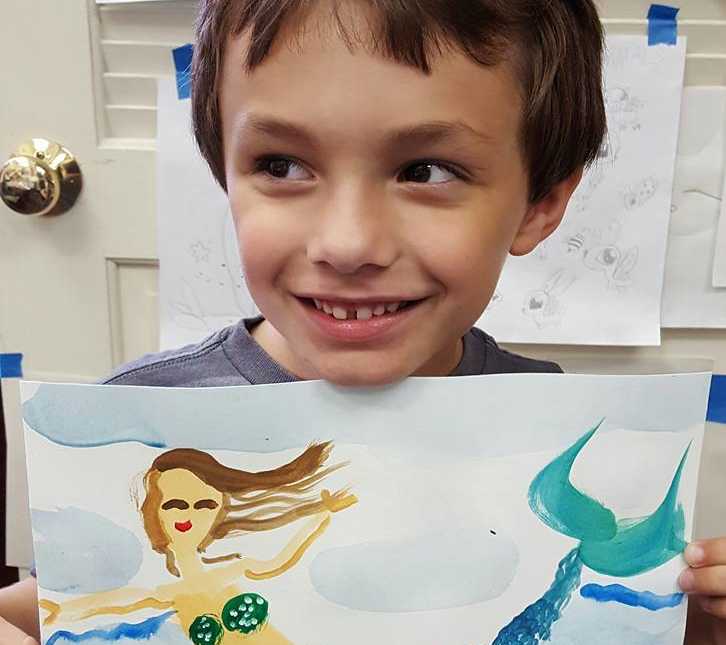 Ian has taken weekly lessons off and on for the last two years with Sandra Dee. About four or five months into his lessons, my husband deployed again. Ian was beside himself with sadness. I found that painting helped Ian through his sadness and frustration that his daddy was deployed.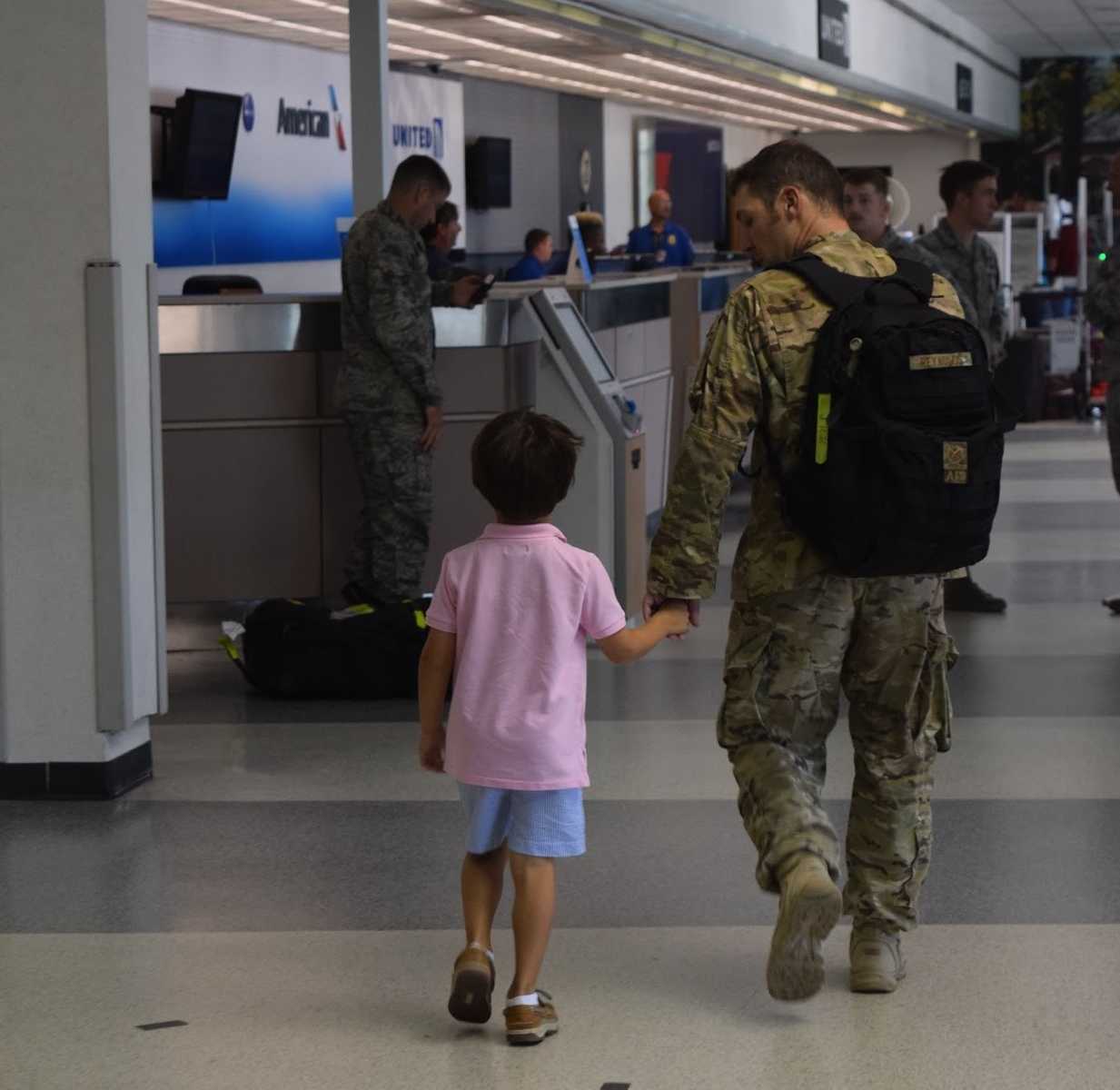 Deployments on children, on a family, is never easy. As an adult we find ways to relax and cope, but for children we need to find a different way to help them cope and relax. The consistency of weekly lessons gave him something to look forward to. He found an escape from his daddy being gone in the beautiful colors and pictures. Ian also found confidence and assurance.
To share a very personal story with you, Ian was getting off the school bus one Friday afternoon, and he looked sad. He wasn't his normal, cheerful self. He was quiet and despondent. We sat and talked, and finally he asked through tears, 'Will my daddy die?'
I know I stopped breathing for a moment. I held Ian close and said, 'Your daddy is very smart. Two branches, the Army and the Air Force, have spent time training him so he knows how to come home to his family.' That answer seemed to satisfy him.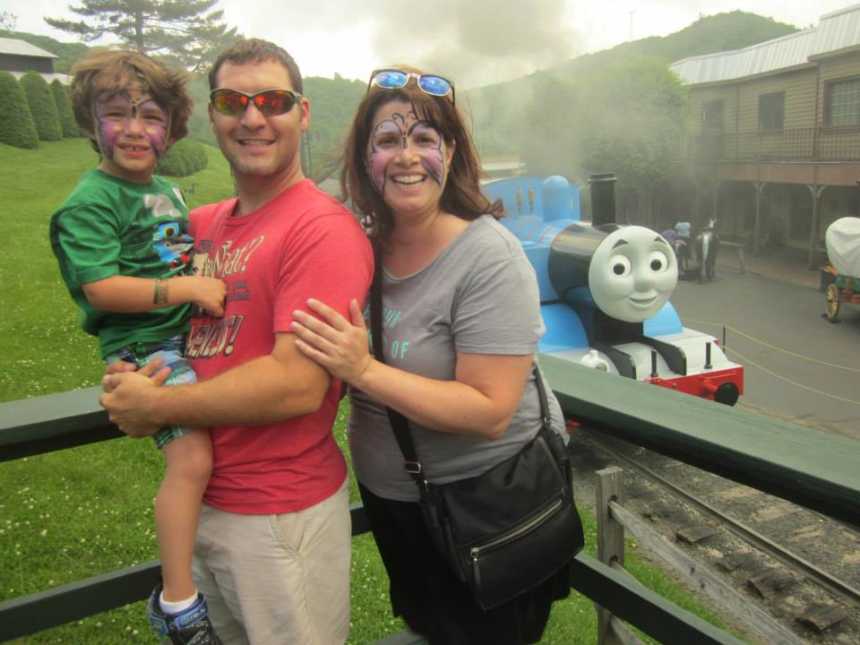 About 30 minutes later he went to his painting lesson. He came out of the lesson smiling and calm. He said that day that he found happiness in painting because he didn't worry as much.
Ian sends a print of something he has painted to former presidents, along with a letter. Since he is young, and has little understanding of who they are and what they have done for our country. All he has ever asked, is 'Do they [former presidents] help military kids?' I have always answered yes, because it's true.
Last year I saw a news story about President George W. Bush and how he started painting. I showed that story to my son, and Ian asked if he could send a painting to 'Mr. George.' We did, along with letters from our family.
A few weeks later, we received letters from President Bush.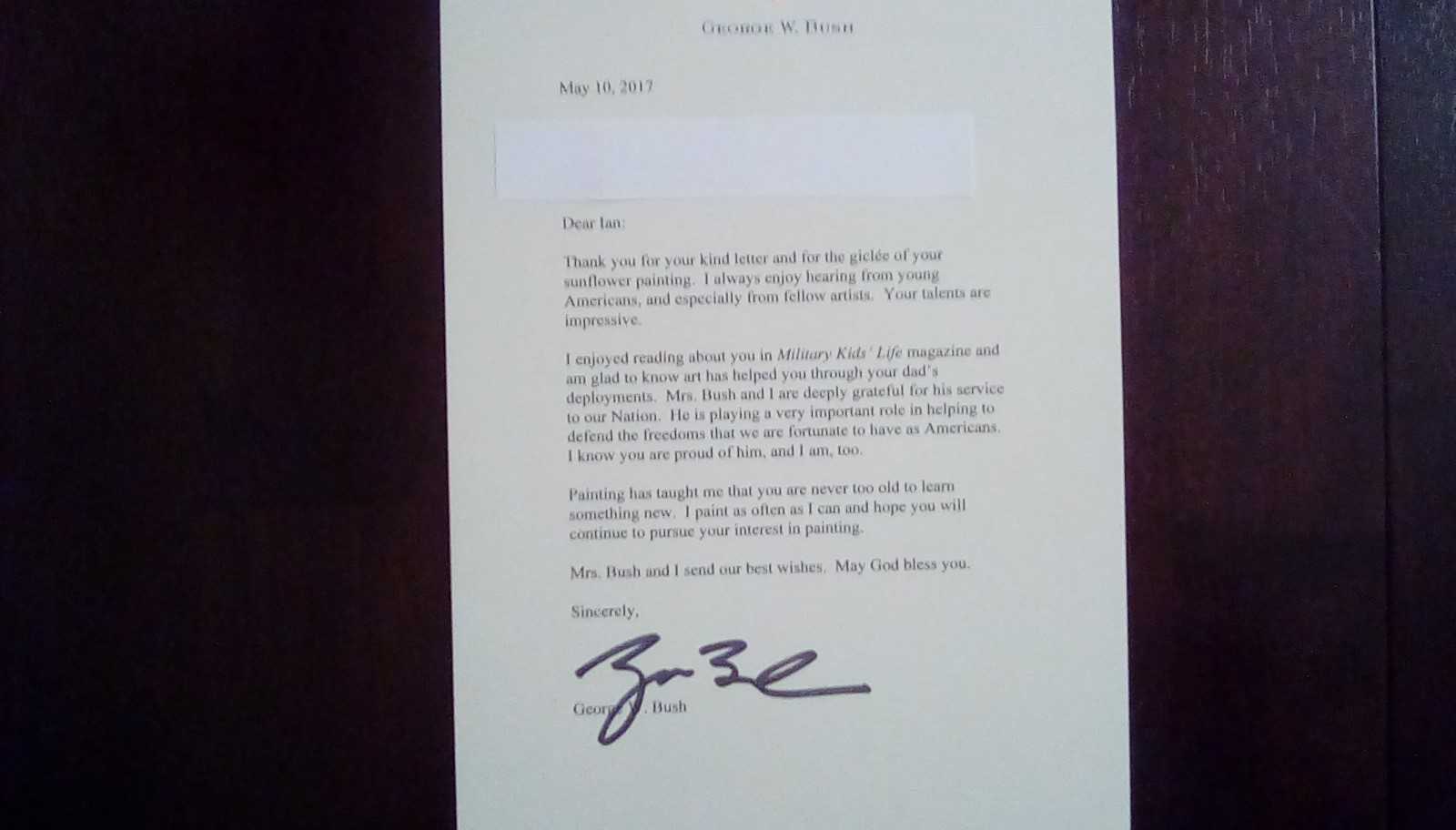 We started this with pure intentions. Ian wanted to send a painting to President Bush because Ian thought President Bush might have been worried that service members were still deploying. After receiving a letter from President Bush, our family talked about who else has helped military kids, and we came to the conclusion that all the living presidents have helped. We started sending prints and letters to more of them. We wanted to thank everyone for their service to our country.
Since then, Ian has presented paintings to Senator Thom Tillis of North Carolina, military leaders, President Jimmy Carter (Mr. Jimmy), President Clinton and Secretary Clinton, President Obama and Mrs. Obama, Dr. Jill Biden, Anne Holton (wife to Senator Tim Kaine), and retired Senator Tom Harkin.
Each person has had a positive impact on military children and children with disabilities. Ian has auditory processing disorder and ADHD.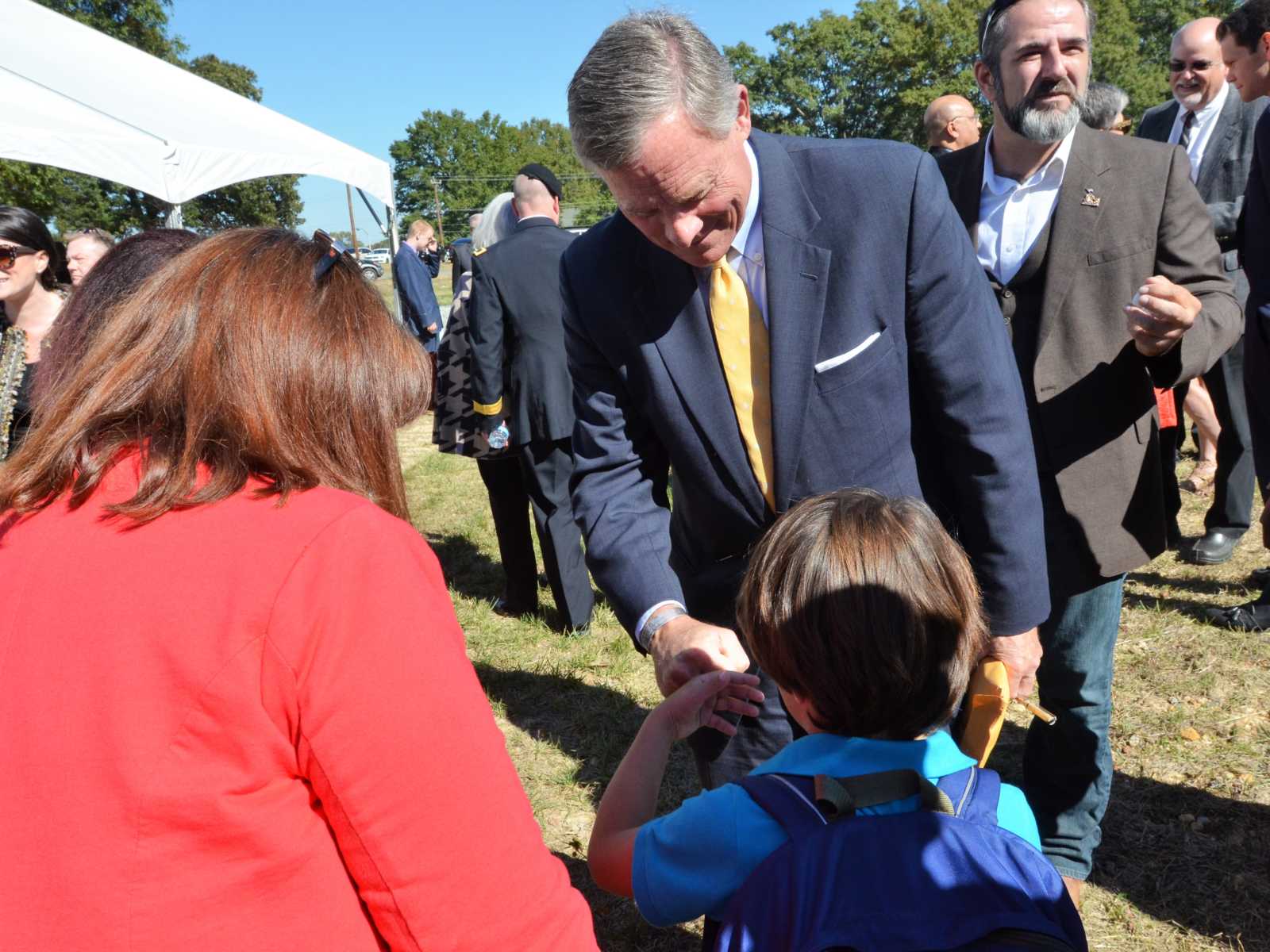 Ian also has a list of people to send paintings to. Ellen DeGeneres is top of the list. Ian loves Ellen because she is Dory. Senator Richard Burr of North Carolina has requested a painting for his office, and we still need to send a painting to President George H. W. Bush and Melania Trump.
Just recently, Ian received a note from President Carter. He was excited. We all were.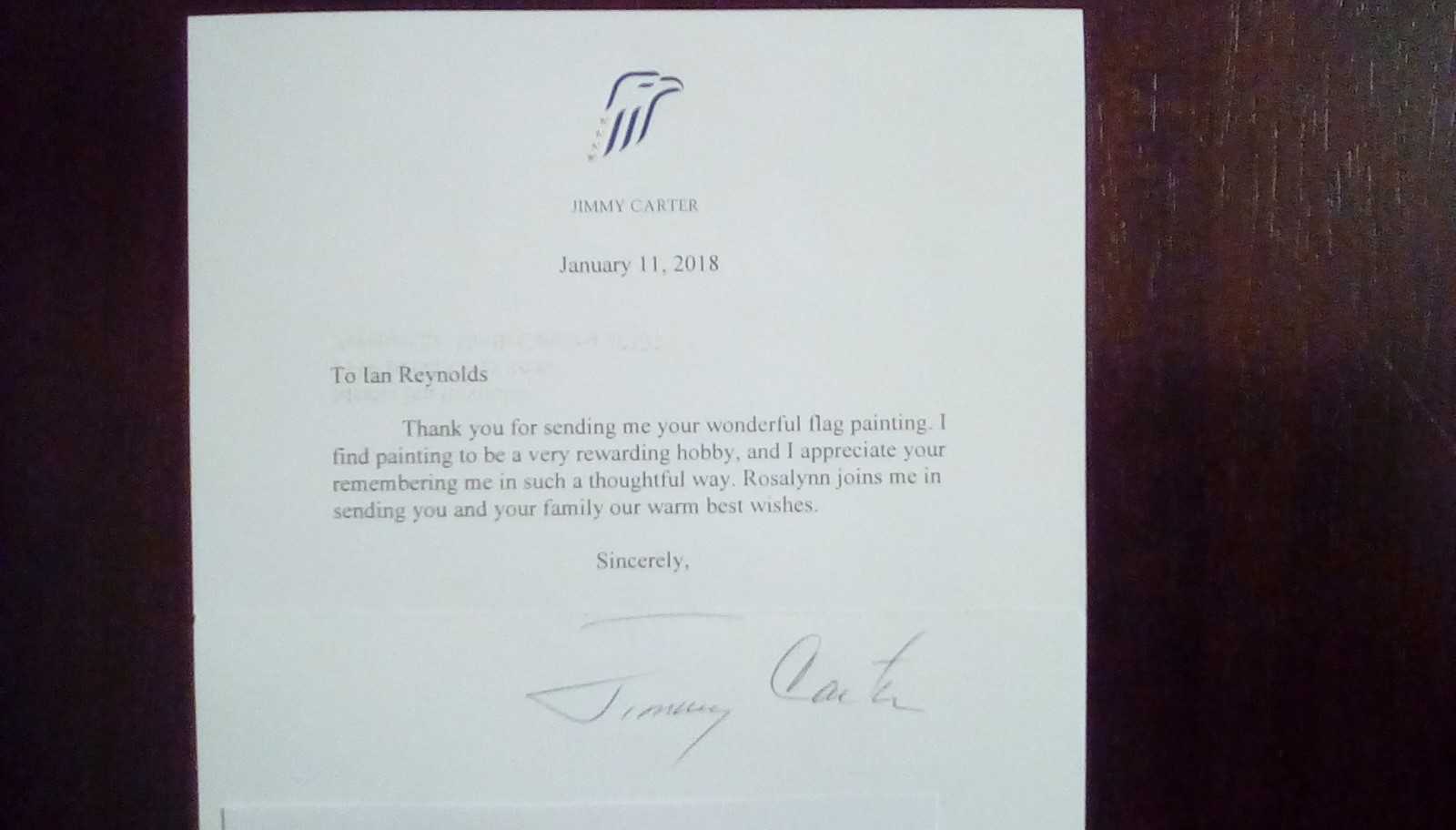 Ian hasn't heard back from President Clinton yet, but I know he will. We are sending another print to President Obama. We sent one before the Obamas left the White House and we're not sure if the print was received. However, Ian did receive a little gift from President Obama a couple of years ago. Next week we are sending a print to the first President Bush.
Out of all of this, Ian shares a special connection to President Bush. Ian is determined to one day paint with his friend, Mr. George.
If you ask Ian what he wants to be when he grows up, he always answers, 'Me. I just want to be myself.'"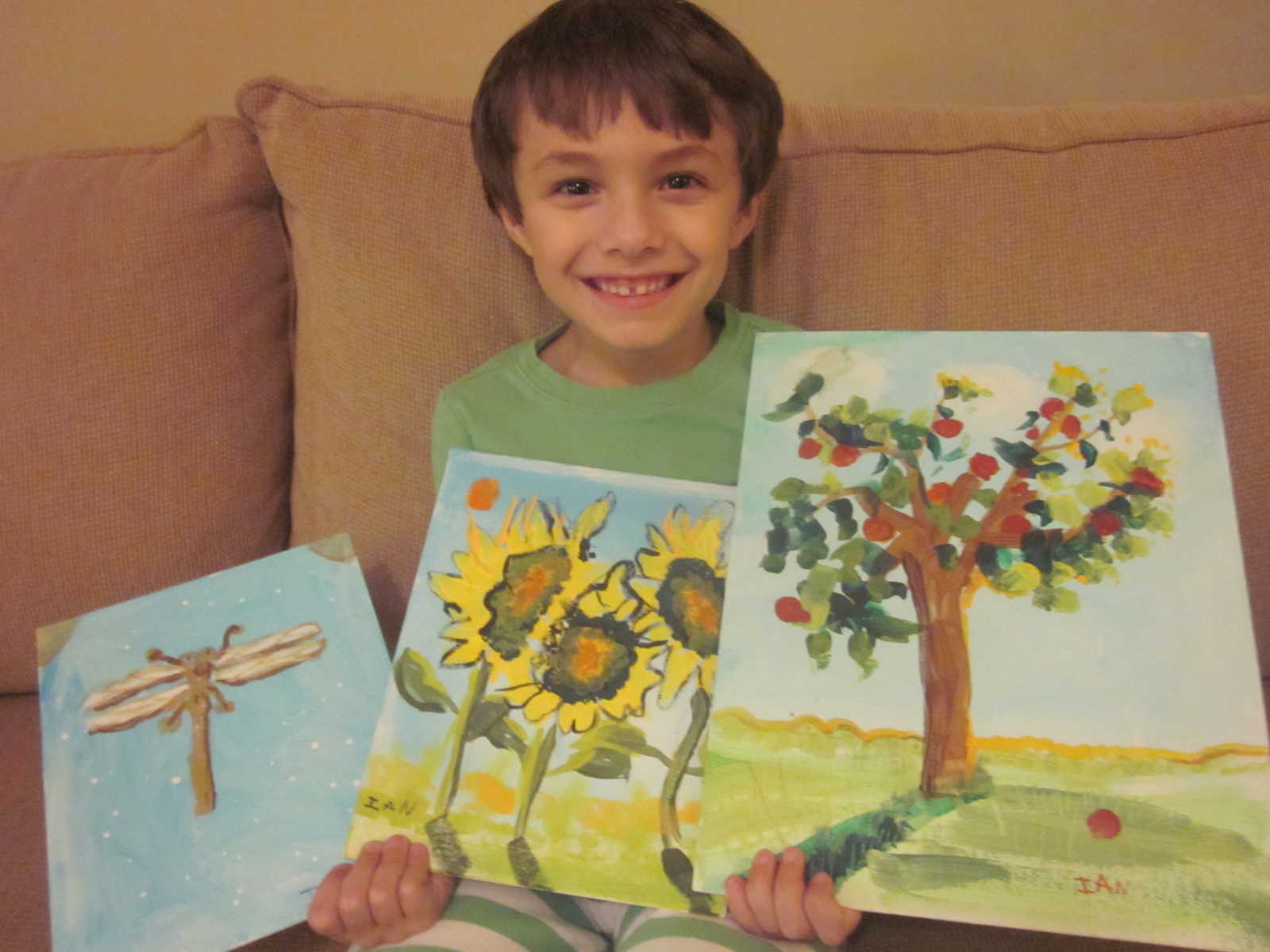 This story was submitted to Love What Matters by Susan Reynolds, 43, of Fayetteville, North Carolina. 
Show your love for the active duty heroes around the world. SHARE this story on Facebook.