"When I one day struggled to bend over to tie my shoe laces because my back was hurting so bad, I thought to myself, 'How did I let this go so far?' I could not feel the fingers of my left hand because my shoulder was hurting so bad.
Working as a floor nurse in a health care facility in Sweden, while being in med school, my days were filled of standing and walking all day long during my shifts. If I had just one second over, I would sit down every chance I got. I would snack on candy every study break I took because I couldn't keep my eyes open and focused on the books. Being tired was my daily feeling. At the end of the day, I was ashamed about giving medical advice when I clearly was not a good example of good health. I would preach about healthy eating habits and the importance of exercise while I took a bite of my fifth piece of cake.
'How did I get to this point?,' I kept asking myself.
At the age of 22 I signed up for Gastric Bypass surgery. Next thing I knew it was the following week and I went at the information seminar, where at 260 pounds, I was the smallest person there and almost didn't qualify for the surgery. Can you believe it? I was almost too skinny for something, for the first time in my life. I went home thinking about how to gain 20 more pounds so that I would qualify for the high BMI that was 'required,' and snapped out of it. Can you hear how absolutely twisted that sounds? A few days later I got a call from the doctor and a few pamphlets in the mail saying that I had qualified – and that the surgery was going to be 8 days from now.
My heart stopped. This all went so quickly, and I panicked. I thought to myself that at the age of 22, studying all the illnesses that are related to my weight, knowing everything I need to know to lose weight, actually physically having the knowledge in front of me, WHY am I this way?
I quickly called the doctor back to cancel the surgery, threw the pamphlets in the trash, undressed and took loads of pictures from every angle. I decided that these would be my 'before' pictures. I decided that I will NOT be a statistic and I would not remove my organs at the age of 22, all because I would not stop eating.
And right at this moment, my journey started.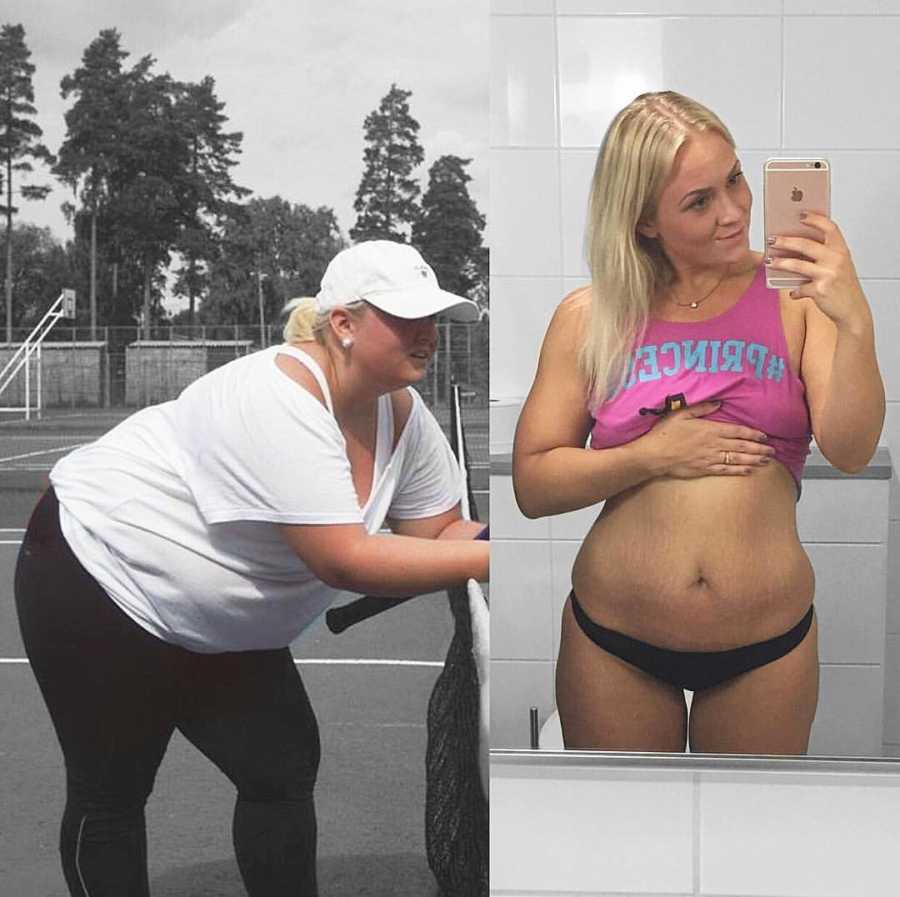 Little did I know that my future husband, Ben, did a very similar thing in Louisiana.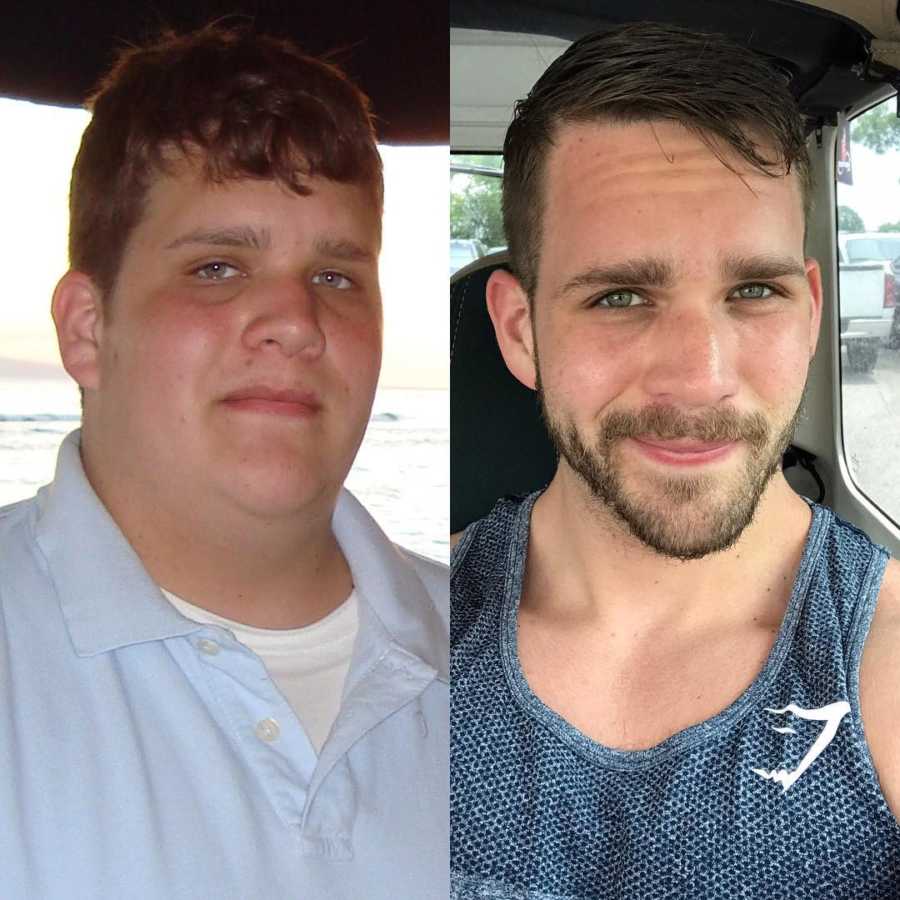 I started losing weight with all the tools I already had. I had the knowledge of eating and nutrition. All that was missing was someone to teach me how to work out. I had no idea how to lift weights. I hired a personal trainer to teach me, as well as started looking up YouTube videos on workout tips. When I had lost nearly 80 pounds, I watched a video on YouTube with the most handsome guy I had ever seen in my life. There he was, telling his story of how he lost over 100 pounds and changed his life.
'One morning after drinking tequila I just realized, I don't want to live like this anymore. So I started to change, just like that. I realized that I was merely existing in this universe. I am missing out on so much in my life,' he said.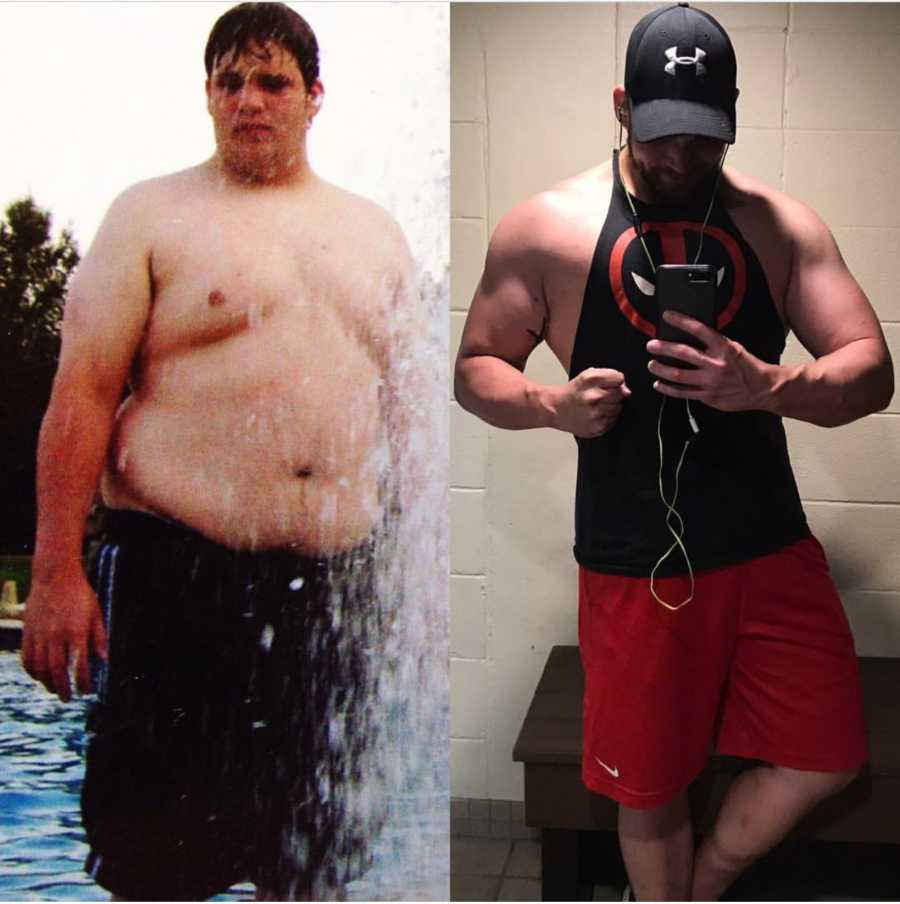 I HAD to message him. I saw myself in his eyes, and then I sent off a direct message.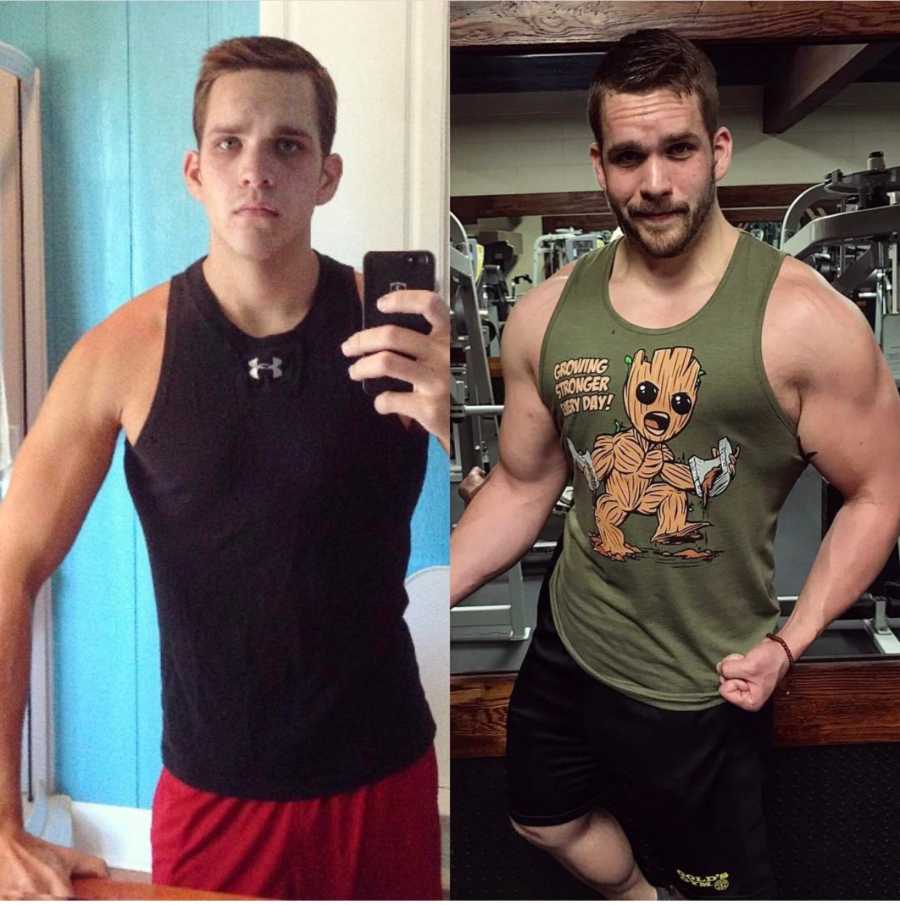 One day later he replied to my message, and my heart stopped. Then, a weight loss love story was created. He was very stand offish at first, but when I showed him where I came from, going from 260 pounds to about 160, he opened up. We had the same background.
Ben and I would talk on the phone through Snapchat, texts and FaceTime for hours on end. Because of the time difference in Louisiana and Sweden, my days turned into nights and I would deliberately ask for evening shifts just so that I could keep talking to him. Then he asked me to come over to the United States to see him. Needless to say, things were getting serious. I had found my soulmate, my other half. Maria and Ben, I liked the sound of that.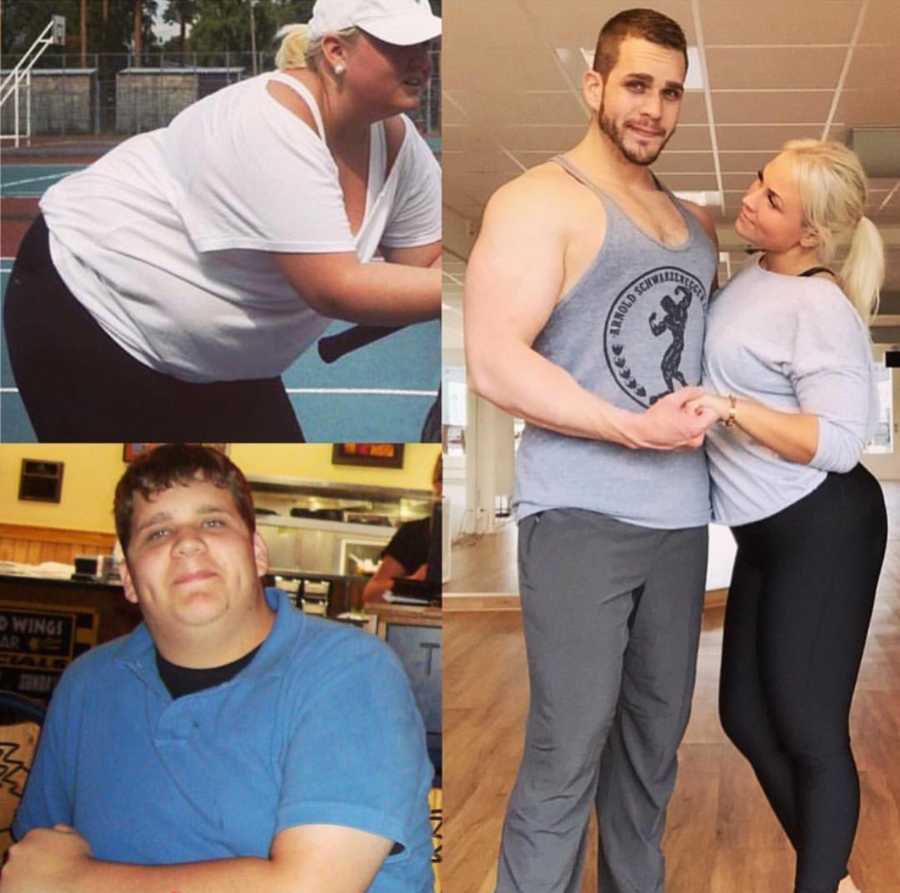 Ben had been overweight his entire life, bullied so hard that all his stories still make me cry. We have been together for three years now. He started his journey at closer to 300 pounds, got very, very skinny, and then put on an incredible amount of lean muscle.
After being in a long distance relationship for about a year with both of us flying back and forth, I made the decision to move over to America. I could not be apart from the love of my life for an additional 6 years to finish med school. One day in June, he got down on one knee, and asked me to be his forever. Can you guess what I answered? YES! It's funny how we both thought we would live alone, devoting our lives to just working out.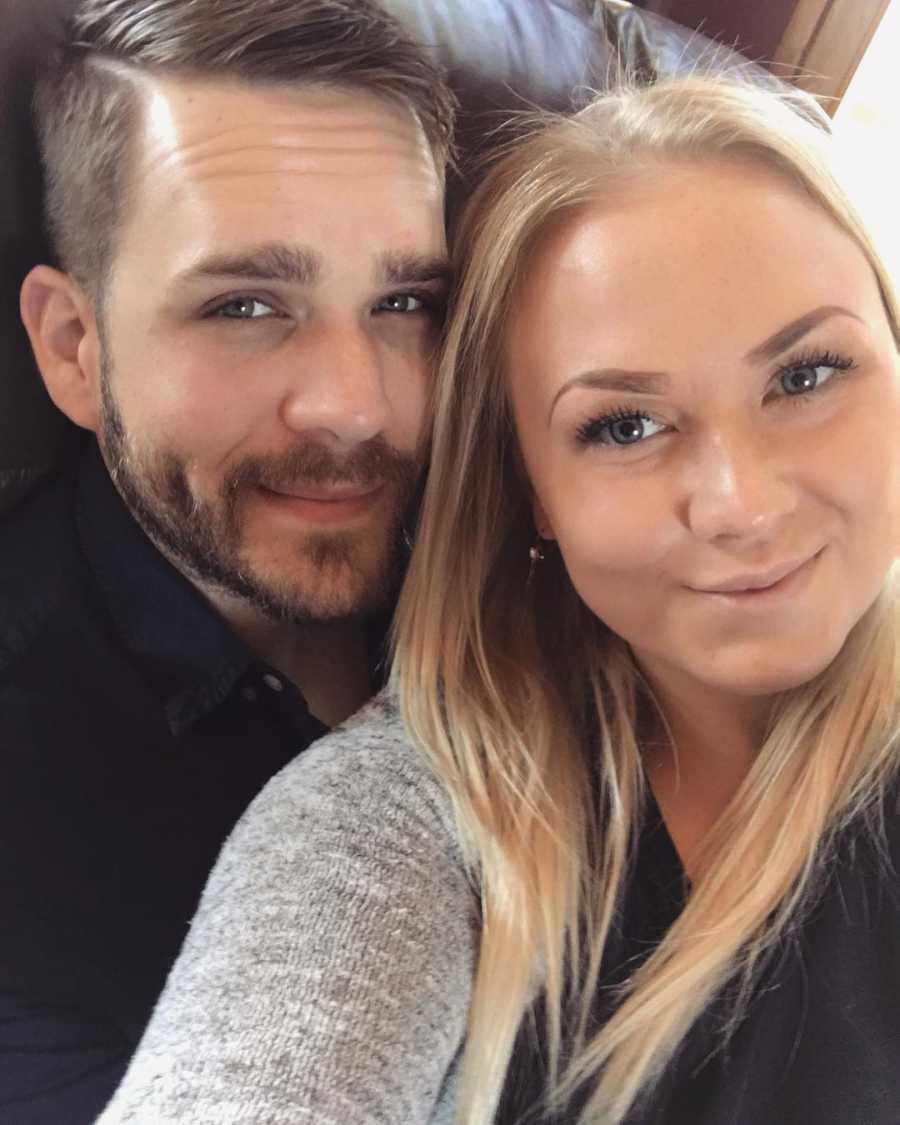 Ben encouraged me to share my journey on YouTube, and with his support, I finally dared to take the step. I could not believe my eyes. My weight loss story has over 100,000 views.
He is my number one supporter while I am his. We both still struggles with a lot of things that are related to obesity, such as self-acceptance and destructive relationships with food. Bodybuilding has been a natural part of both of our lives, where the aim is to diet to lose some fat, and bulk to gain muscle.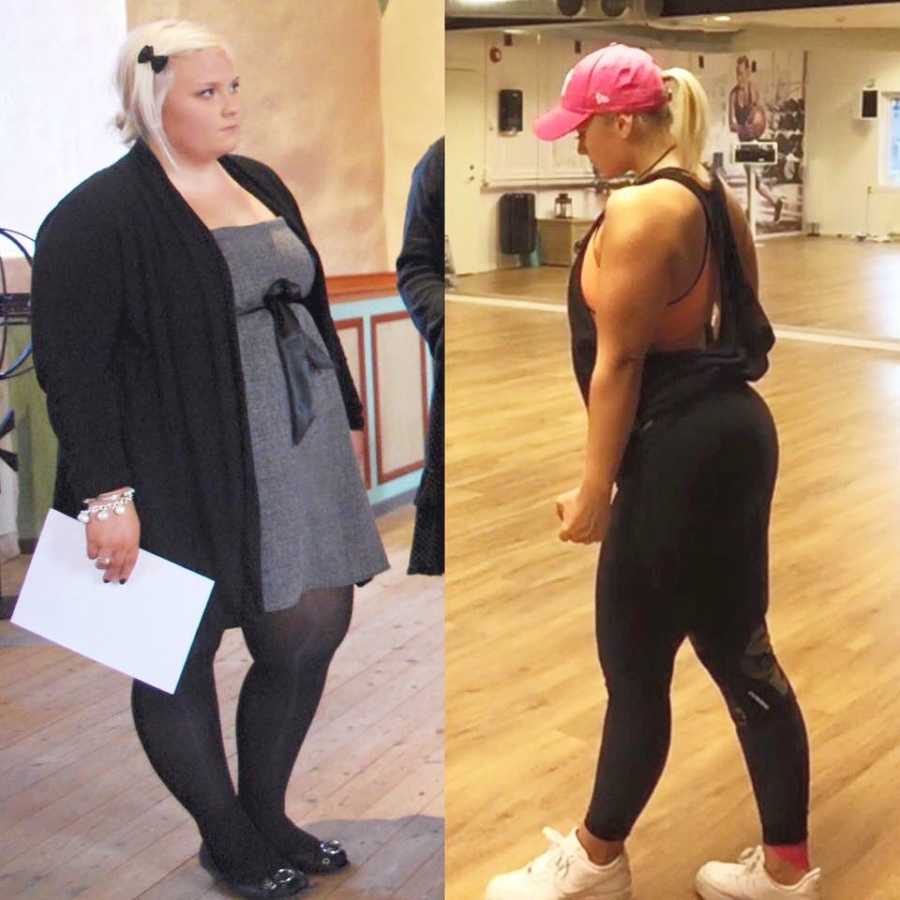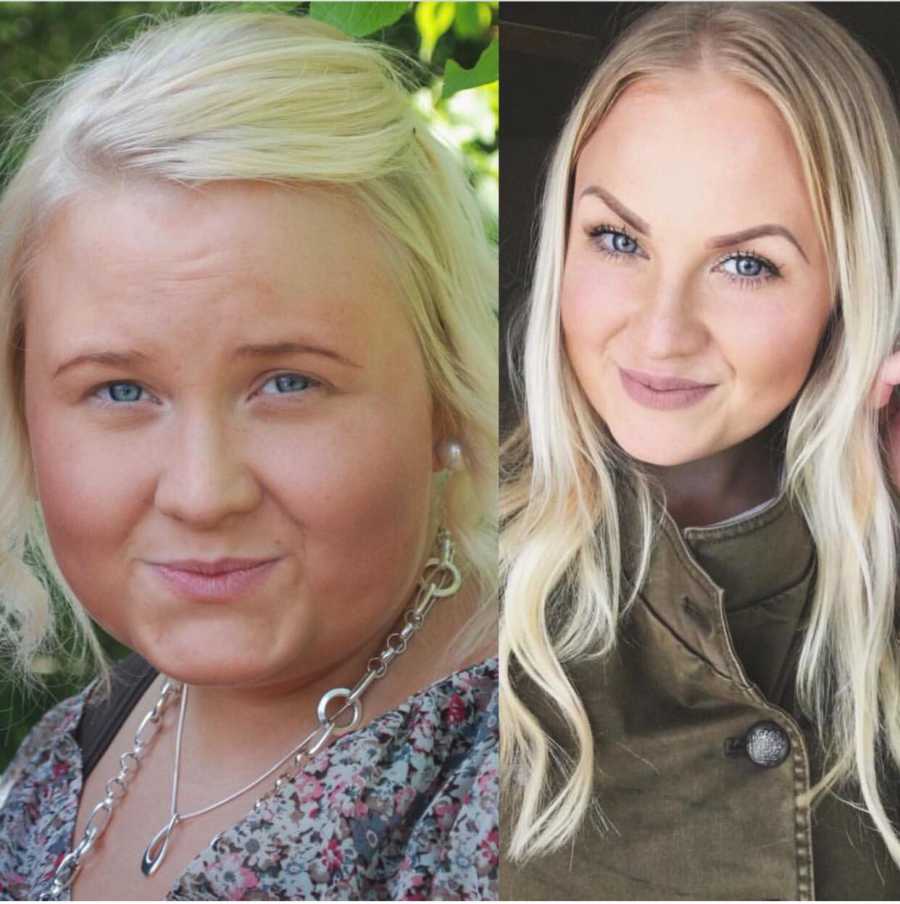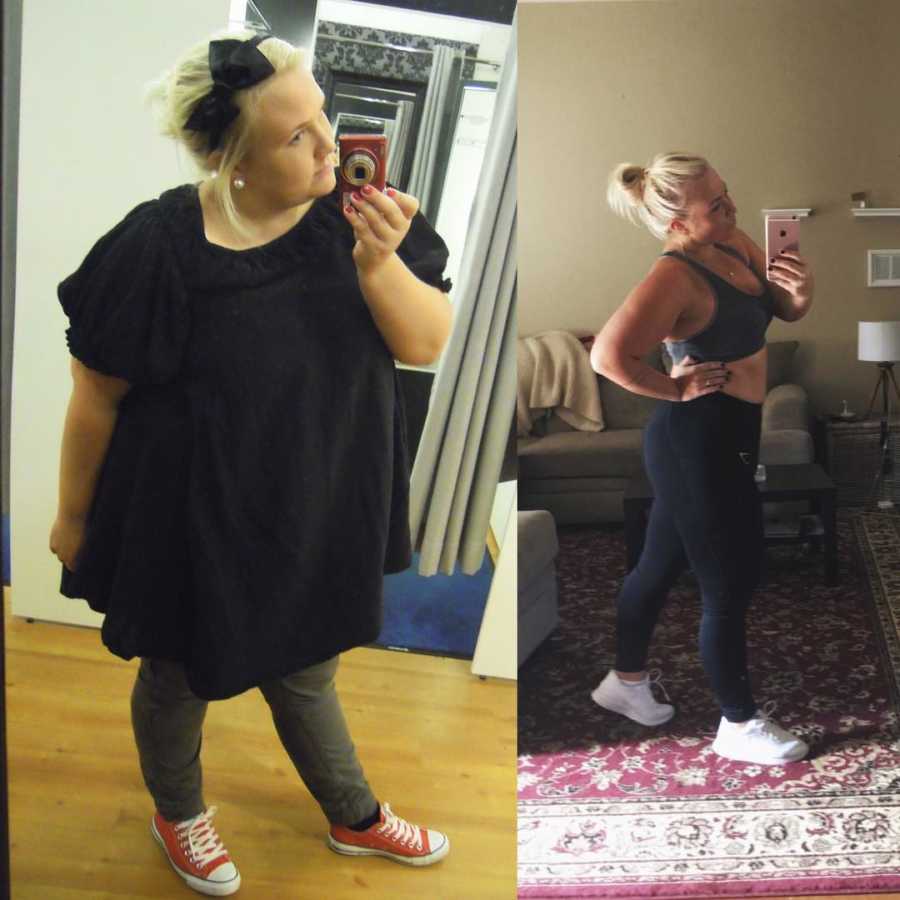 At the end of my last diet, when things get incredibly rough no matter who you are, we were driving home from the gym at 11 p.m. and I completely lost it. I was so tired of working out, of knowing that I would only be able to have half a banana before going to sleep and knowing that I had to do this all over again tomorrow morning at 7 a.m. He hugged me tight and said, 'You chose this. You want this. It will be worth it.' With those words, I kept on going to achieve my dream body right before we got married on the beach in Florida.
He has given me the best support you could ever ask for to make the right choices. We lift each other up and now realize what an incredible journey this has been. I would not trade this lifestyle for anything! We have both kept our weight off for going on 5 years now, and try to help others realize how much better life is when you take care of yourself. Stop merely existing and start living."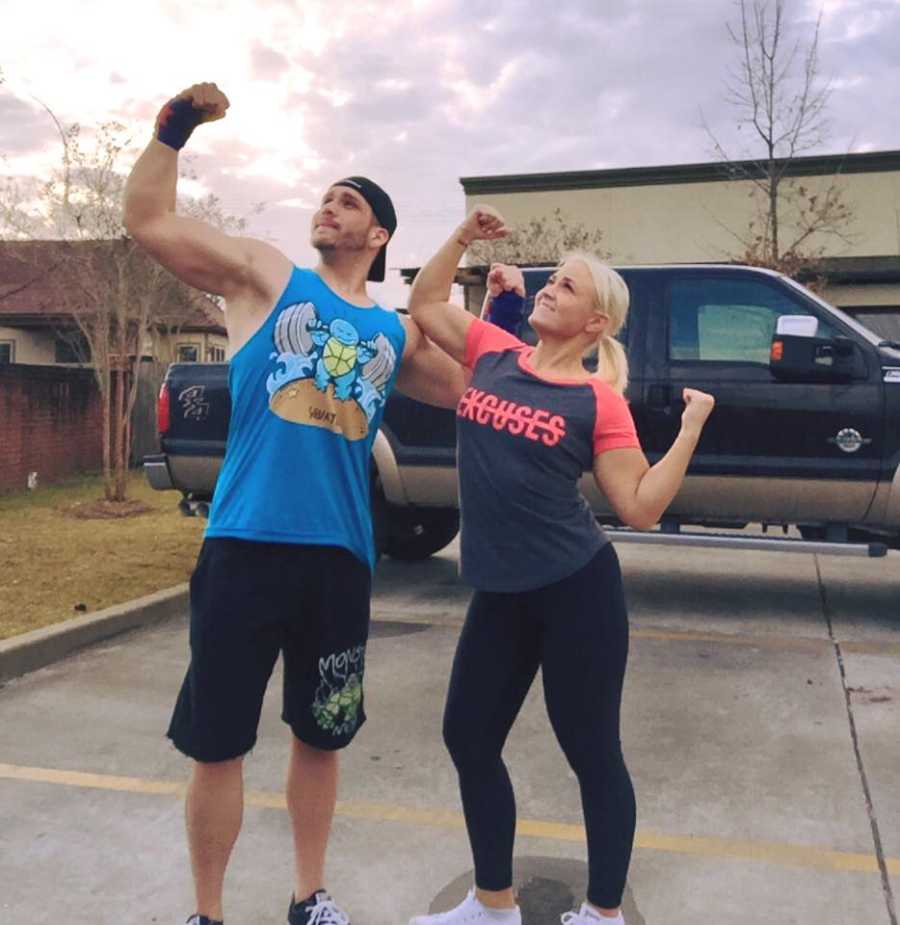 This story was submitted to Love What Matters by Maria Landers of Clearwater, Florida. She chronicles her weight loss on Instagram and YouTube. Be sure to subscribe to our free email newsletter for our best stories.
SHARE this story on Facebook to help motivate someone that is struggling.