"My husband and I suffer from infertility and decided we wanted to adopt. After going back and forth, we became foster to adopt parents through foster care. We had four babies stay and leave us to go back to their birth families. One day, I got a call about two sisters, ages 9 and 10 years old, sleeping in an office. Our home was the 66th foster home called. They were calling all over the place trying to get a yes. They couldn't find any foster home willing to say yes to them. Their stay was almost up.
In our area, kids can stay in offices and certain shelters for 30 days. If no placement is found, they'd go to another shelter or office and stay there until a foster home can be found. If no home is found, they'll stay at a shelter or group home. I don't know why we got the call. We only wanted infants. We're young, infertile, not experienced, and weren't ready for older kids. We made sure our caseworker knew our limitations. We were very careful not to go against what we could handle and what we wanted.
I knew I would say no to these two, but for some reason, my heart was telling me to say yes. They were alone, sleeping in an office building with no one. They were going to be separated. I was told it would only be for a few days until another placement could be found. All of the fears I had were running through my head. We knew we were not prepared. I thought they wouldn't bond and would be difficult. I was scared they'd try to harm us or be impossible to deal with.
Others, even other foster parents, told us older kids were 'beyond saving and too much work to fix.' But for some reason, I wanted to say yes. My heart was pulling me to take these two. I couldn't think about saying no. I texted my husband and asked him if we could say yes to two older girls for a few days. Children we weren't prepared for and children we feared. I felt bad for them. I knew they wouldn't be here long. We wanted to help. We didn't want to separate siblings. We didn't want kids sleeping in an office building.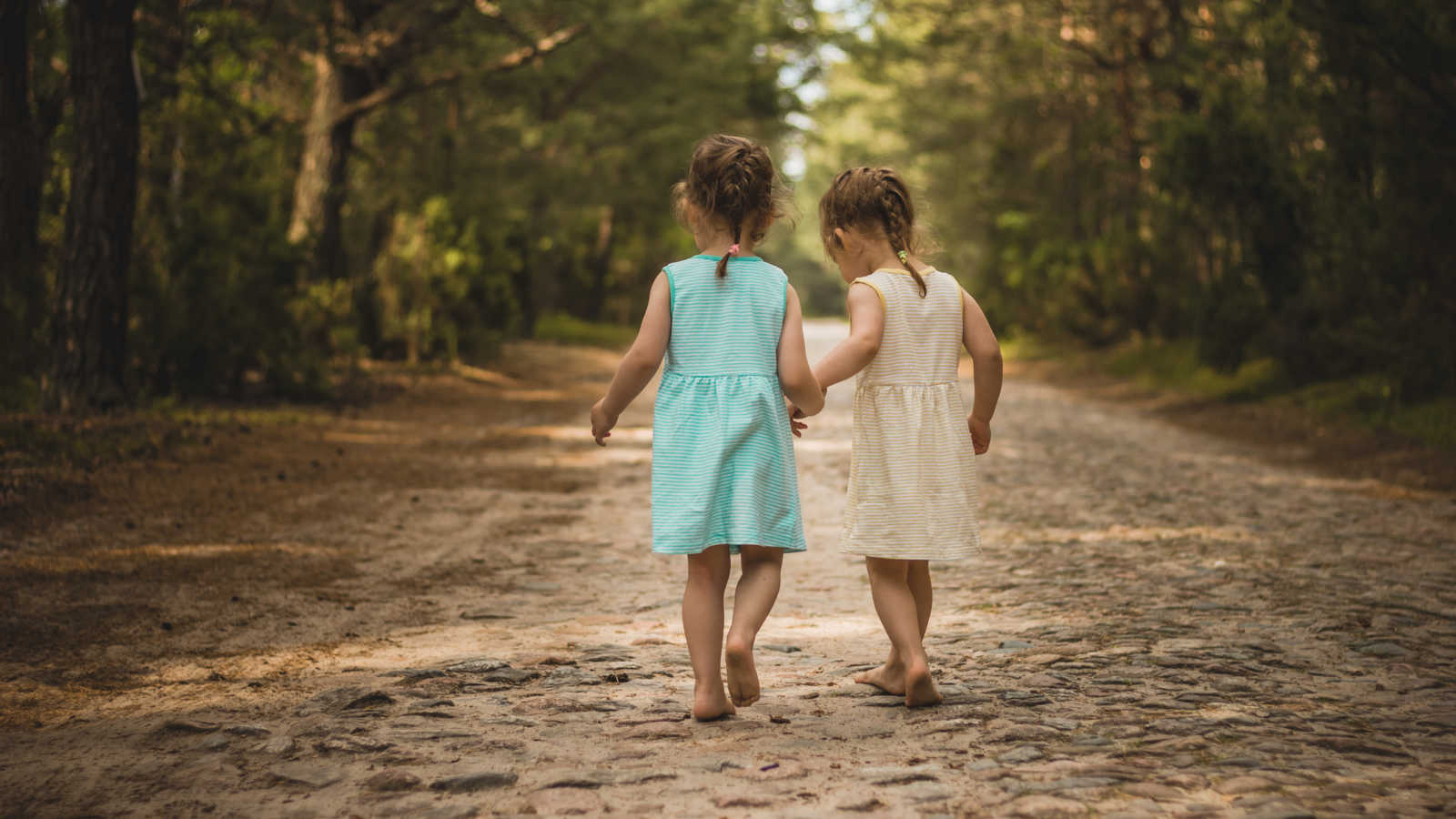 I remember opening my door and there were two girls in front of me, frozen and in tears. They came to us with nothing but the clothes they had on. They wouldn't speak to us or go near us. They refused to sleep in separate beds because they were separated before. They refused to go near us and thought all foster homes were bad because of the abuse they went through in previous homes. I remember how guarded we were. There are many myths and fears created about older kids and we believed them. We were expecting the worst.
Instead, we got two girls who were hurting and scared. It was hard to gain their trust and deal with their issues. It was hard to take steps forward and many steps back. It was hard going in not knowing what to do. Google and Amazon became our best friends. There were a lot of days I didn't want to try. Their minds were clouded by past experiences. They did not trust us. We were the enemy to them.
Over a period of time, their walls started to weaken. We started to notice little changes in them. Things they didn't do when they first came here but they allow us to do now. I never thought my heart would melt over doing a little girl's hair or tear up when you hear a little voice saying, 'I love you.' It takes strength to open yourself up to a stranger. It takes faith to risk getting hurt again. It takes time for your eyes to become clear and see the person in front of you for who they are.
After 5 years of trying to conceive and struggling to adopt, we will be parents to our two foster daughters. I will be their mom and my husband will be their dad. Their caseworker asked us if we would adopt them. My husband and I didn't think twice. They were in foster care for 1,398 days and with us for 433 days. We couldn't imagine them being anywhere else or staying in foster care any longer. We are their forever family. They will share our last name. They will be our daughters and we will be their mommy and daddy!
People told us adopting older kids means we missed out on their lives. We don't feel that way. Our lives together were new for all of us. Everything we did was new for them. I love seeing them get excited about new things they've never experienced before. We weren't there when they were born. We didn't hear their first words or see their first steps. But we will be there forever. We will continue to grow as a family. We will never miss another day of their lives ever again. When they came to us we started new firsts together and will start firsts together as a forever family. We love seeing two girls smile and laugh after going through a lot in their young lives. We cherish every hug and moment they give us. We love being there for their milestones. Parenting does not end when the child is older, it's for life and we will be there for life.
We're happy we took a chance and said yes to older kids. If we didn't, we would've missed out. Being their mom and dad is something we cherish. Adopting them is the best decision we ever made. The journey of infertility, foster care, and adoption is crazy. We didn't know where we would end up. All the tears and heartbreak we went through were worth it. I'm grateful infertility led us to adoption and foster care. I can't imagine life without my daughters. They're just like us in every way and we don't remember life without them.
There were many times we wanted to give up, but I'm glad we didn't. They were on our no list. Adopting older children was something my husband and I could never imagine doing. We went into foster care to take in infants and wanted to adopt an infant. We were strict with what kind of kids we wanted. We had many fears going in. It's not easy, but it's worth it. We weren't prepared to parent an older child, but who is truly prepared to become parents?
When you hear an older child choose you and call you Mom and Dad for the first time, it makes your heart melt and makes you cry. It's one of the best feelings in the world. All the work you put in pays off and the rewards are endless. My daughters chose us just as much as we chose them. I'm happy they chose us to parent them and be in their lives forever. Sometimes we might think we have everything planned and go in knowing what we want, but life leads you to something unexpected. You might go in having a plan but God has different plans for you and your family. Trust God, lean on faith, and follow your heart! Don't let fear be the deciding factor. Life has so many uncertainties and surprises. Please don't miss out on them."
This story was submitted to Love What Matters by Maricella Korhonen. Submit your story here, and subscribe to our best love stories here.
Read more stories like this:
'We have some kids that might be a good fit.' Did she say KIDS? As in plural? We became an instant family.': Foster parents welcome sibling group, 'We plan to spend forever loving them'
'Can you take in 3 siblings? They've been in foster care 15 months and need parents.' We cried tears of joy.': Couple adopt 4 siblings from foster care, 'They are our heroes'
'We received a call. 'Do you want to adopt all 5 siblings?' It was an instant, 'YES!' We told our babies they were finally safe, that we would never harm them.': Mom of 4 adopts 5 siblings from foster care after miscarriage, twin loss, 'They have healed my heart'
Let others know there is a community of support available for those considering foster care or adoption. SHARE this story on Facebook or Twitter.
SaveSave
SaveSave
SaveSave