"After being away from my husband for almost 2 months, I finally was able to go visit him for his 4-day pass before he deployed. My 12-month-old son and I flew to the town he was mobilizing out of. We had a great time until I had to drive him back and drop him off. Goodbyes are never easy, especially when it is for a long time and the future is never certain. The next day we were scheduled to leave.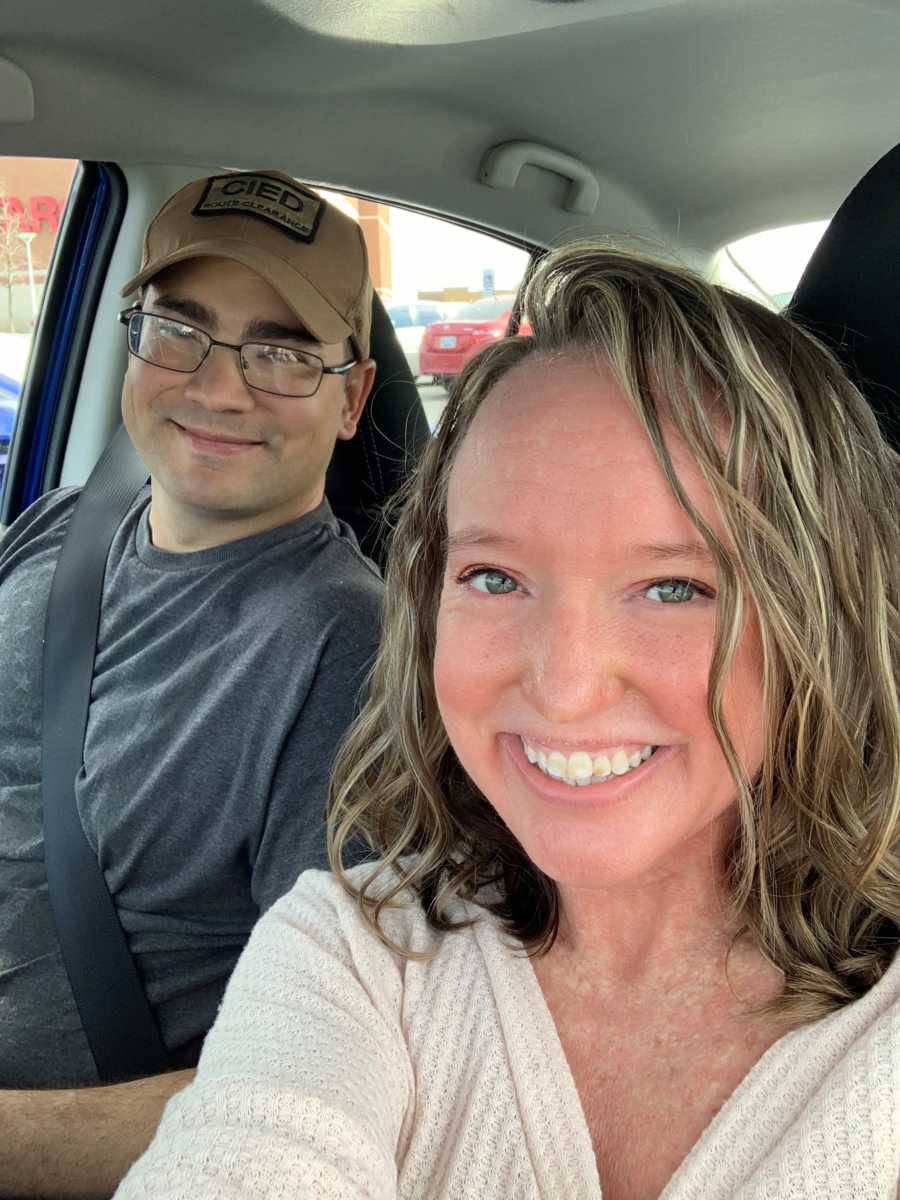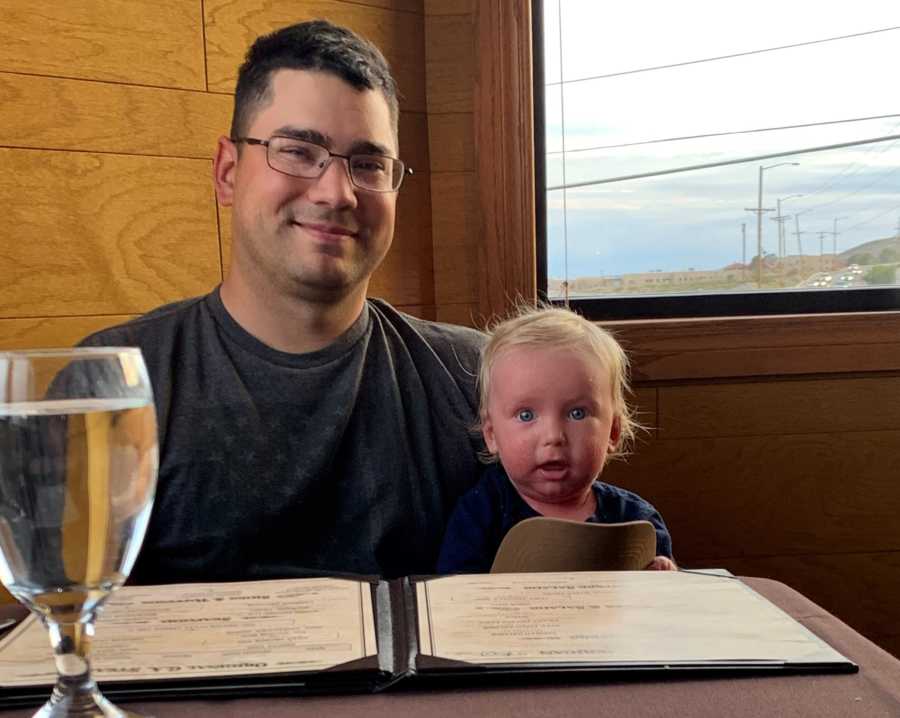 I did what I always do. I went to the ticket counter and checked my bags. I went through security. I walked up to the gate counter twice. We boarded our flight where everyone smiled and talked to Jackson. Before takeoff, an employee from the airline came up to my row and asked the 2 men sitting next to me to get up. He then quietly asked me about 'my rash' and if I had a letter from a doctor stating it was 'OK for me to fly.' I explained to him it was called Ichthyosis, a genetic skin condition I share with my son.
He walked up to the front to talk to the crew. He apparently also Googled it during that time. He came back and said he apologized, but we 'wouldn't be able to fly,' and we 'had to get off the plane.' He helped me get my bags and Jackson. He talked to the pilot as we were getting off. The pilot seemed OK with it, but the flight attendant rudely said (without even acknowledging me) 'well she doesn't have a letter from a doctor, so…'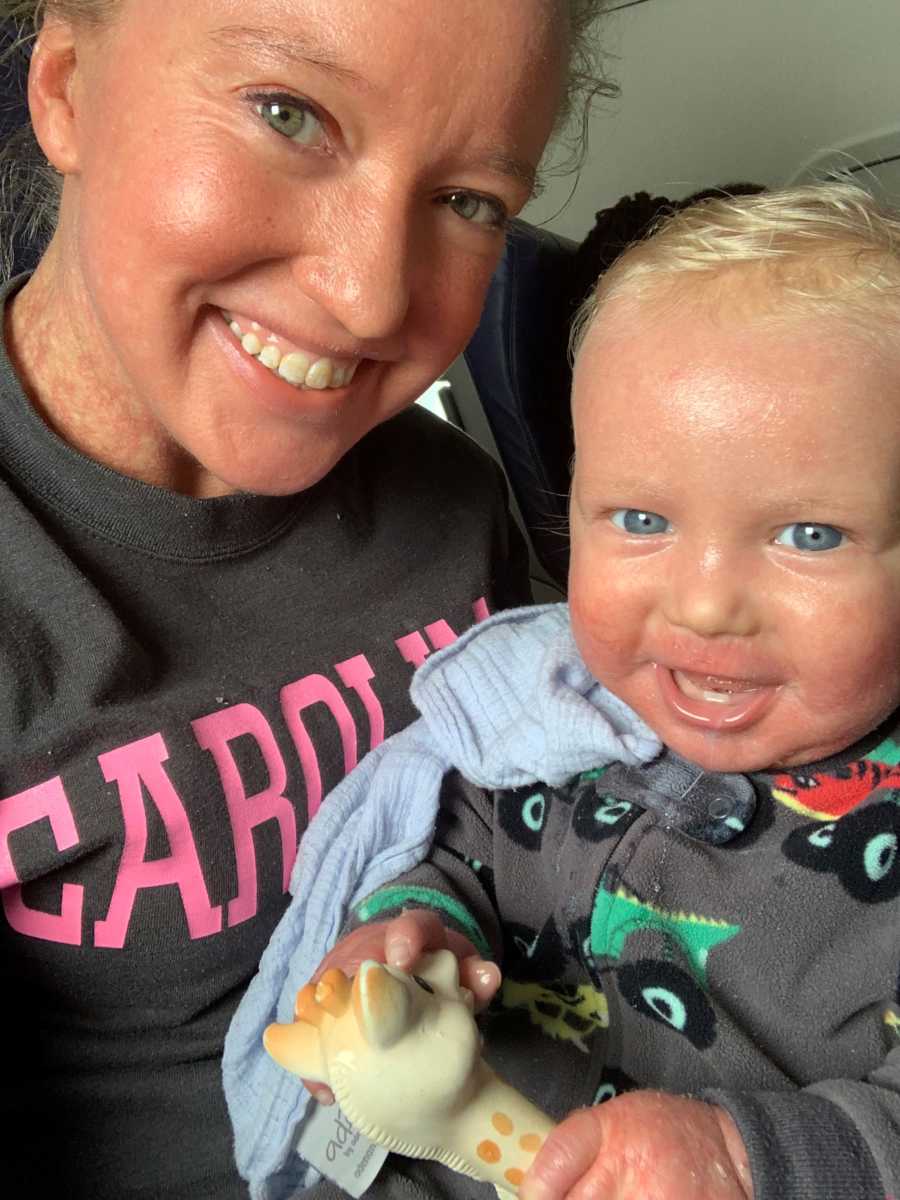 They also weren't able to retrieve my checked luggage. The man helped me off the plane, got me a hotel and a new flight with a different airline. I had to make unexpected childcare arrangements for my daughter at home and I am having to get a ride to the store to get our lotions to soothe our skin condition and some clothes for tomorrow. I have never been so humiliated in my life! I have emailed them and am waiting for a reply. Quit being ignorant and take the time to listen to people! I shouldn't have to explain myself.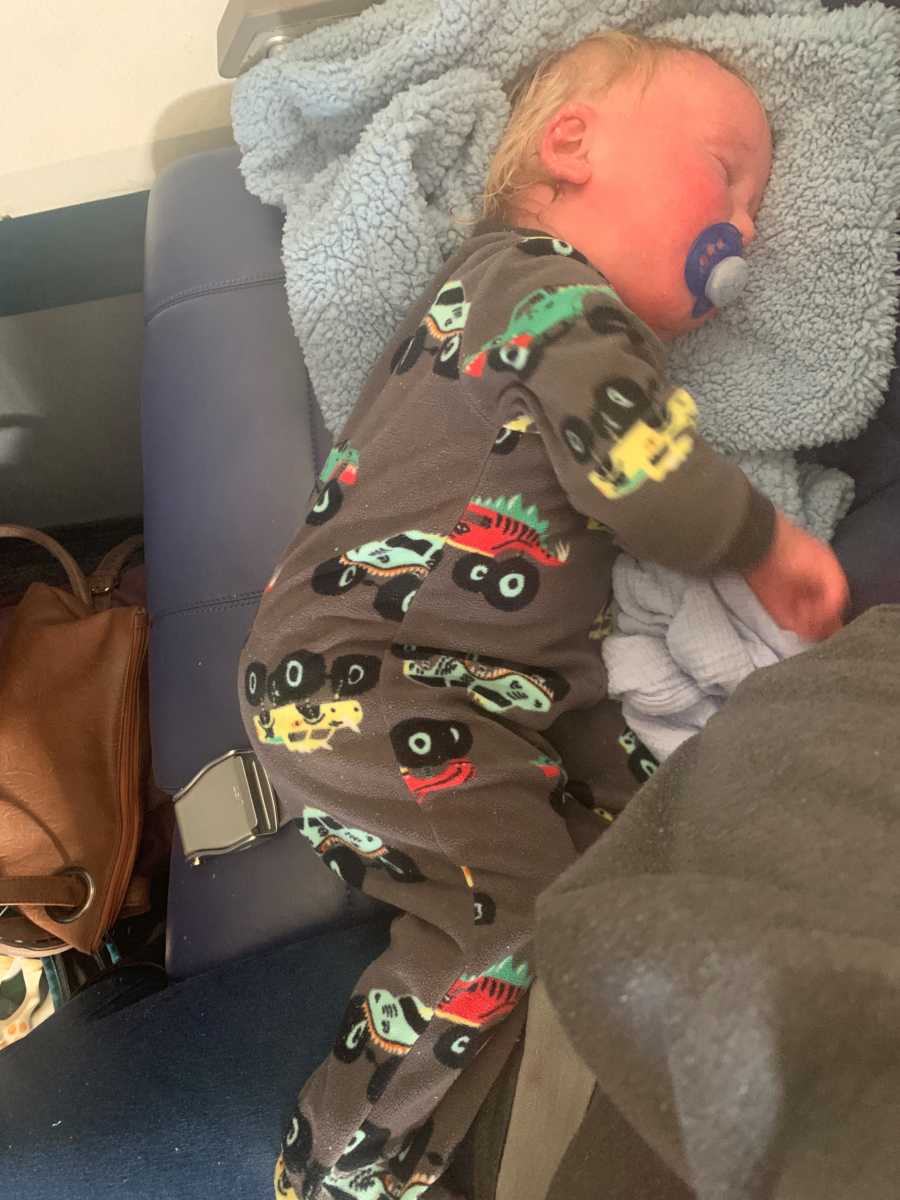 I have never felt more aware and embarrassed about my skin, or the condition I share with my son. After I left and got in my hotel, I had to go to the store. I felt like everyone was staring at us because I now had this negative feeling about myself. I should never feel ashamed of myself for the way I was born. This was unacceptable and uncalled for. I have never been asked to show a letter. I have never been told by a doctor that I had to have documentation stating I wasn't contagious, or whatever they were assuming. In 2019, it's time we stop discriminating. Ask questions, and listen.
If anything comes out of this, I hope it's that whatever individual put this into action realizes they were wrong and unkind, and will think twice next time. If I am not to judge people based on their gender, skin color, or relationship status, then I should not be judged based off of the way I was born.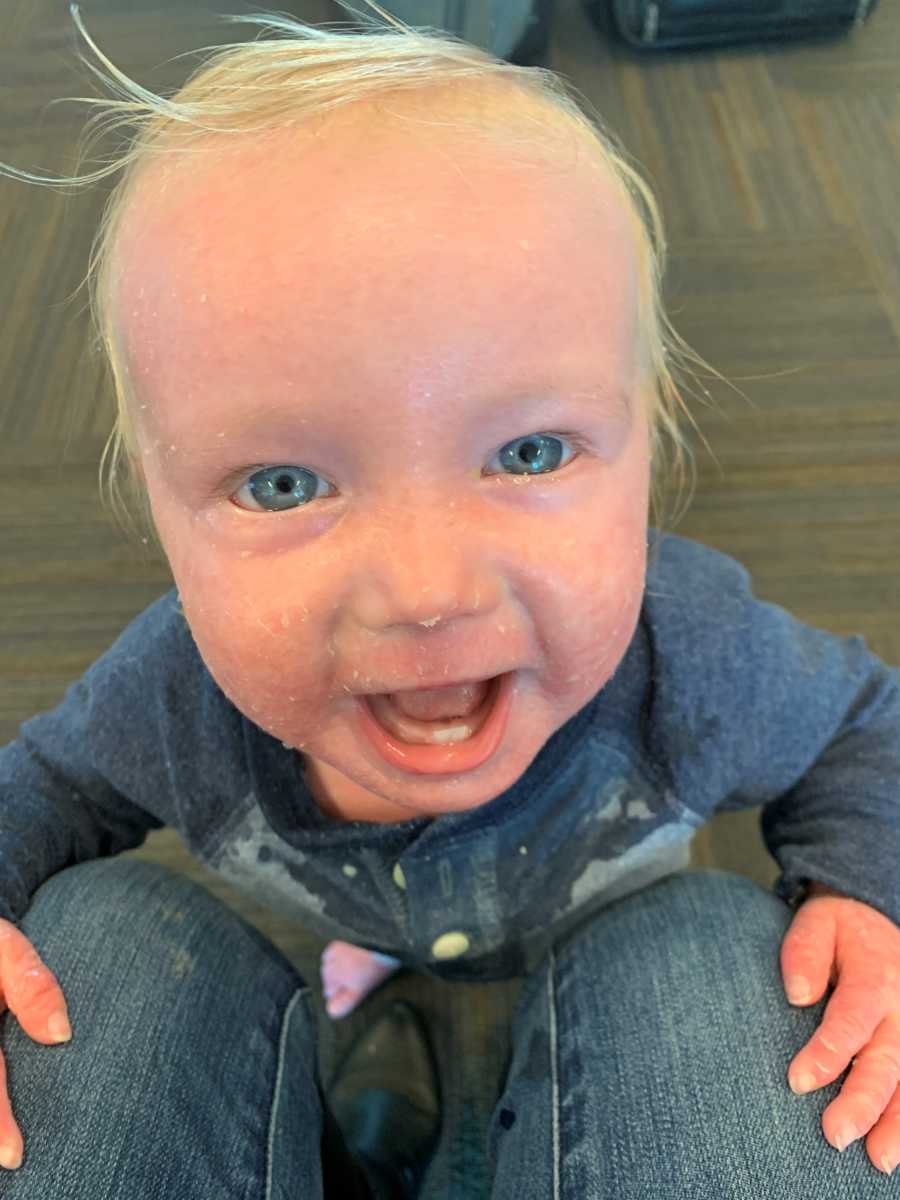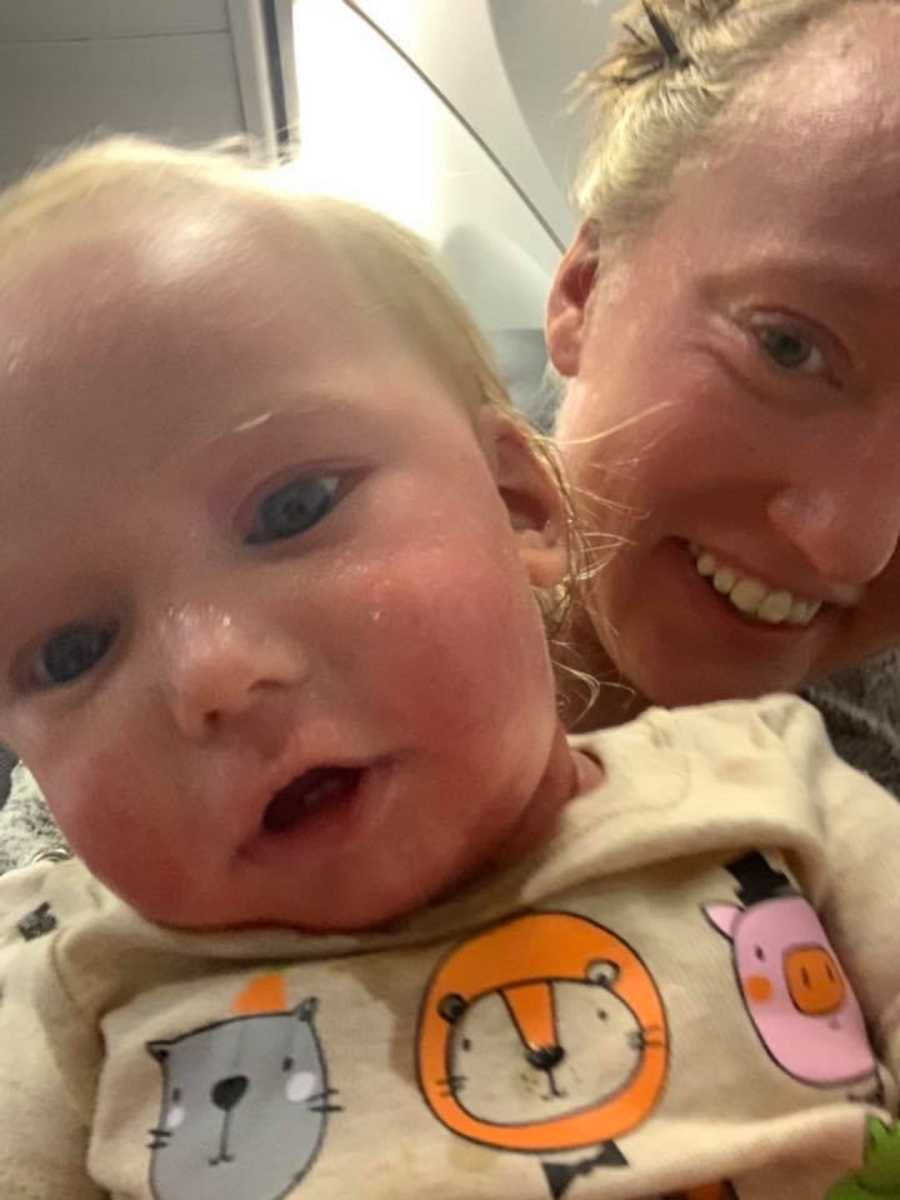 Just to clarify, my issue is with the crew. Not the airline employee. He was called by the crew to remove me from the plane. He was very helpful and mad about the situation. He tried advocating for me!"
This story was submitted to Love What Matters by Jordan Flake of Columbia, South Carolina. You can follow her journey on Instagram and YouTube. Be sure to subscribe to our free email newsletter for our best stories.
Read more about Jordan and her son's journey with Ichthyosis:
'I asked my husband if he had it. He said, 'Yes.' One nurse even said, 'I think he has what mommy has!' He had white chunks of skin around his fingers and toes, and was bright red.'
SHARE this story on Facebook to help celebrate unique and beautiful differences!