"I was born with half a heart. In basic terms, I was born with a congenital heart condition, Tricuspid Atresia, which means I don't have the Tricuspid valve in my heart and most of my right ventricle is missing. I had my first surgery at two days old. My first stroke was at 11 weeks old. By the time I was 4, I had three open-heart surgeries and two Fontan procedures, which redirects the blood flow through the heart into the body. The first one failed and the second procedure worked. Shortly after this, I developed Hemoptysis, which is when the capillaries in the lungs fill up and have nowhere to go so they burst into the lungs. The only way to get this out is to (cough or puke) it up. Sometimes it would be foamy or thick. It was very gross.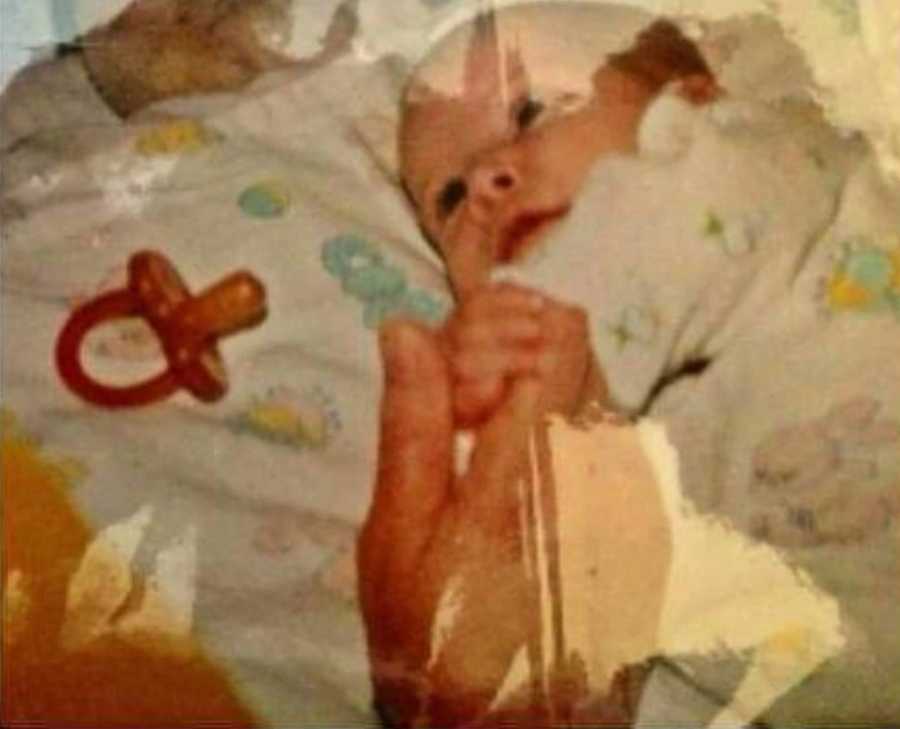 My mom went to a psychic to ask about me and she said I'm 'on my second soul, and decided to stay here when I was 11 years old.'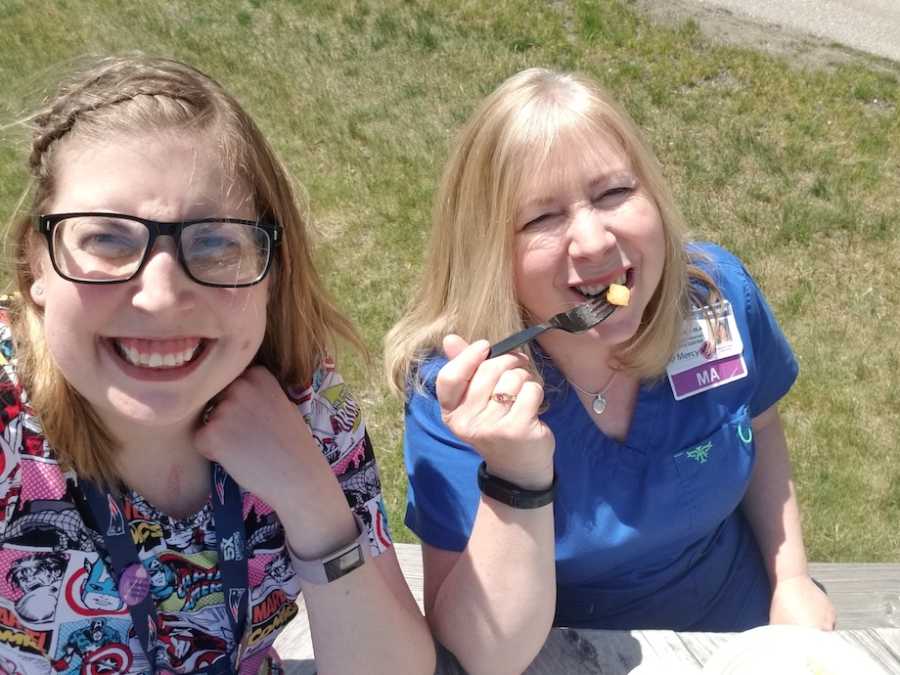 At 11 years old, this hemoptysis stopped when I coded on the table. I remember seeing something. Then I remember a lot of light and seeing the nurses put a mask on me, which is the last I remember. I have not had an episode since. I got a tattoo in 2009, after 10 years without an episode, which is half a heart and 'survivor' in cursive. Once my episodes stopped, I basically just had appointments with my cardiologist every few months to every six months. Every appointment since then has consisted of an EKG ( to check the rhythm), echocardiogram (basically an ultrasound for your heart), and my least favorite thing, a 24-hour Holter machine to monitor my rhythms. Overall, my heart itself is pretty strong. I just have a problem with my rhythm. I go into funky rhythms all the time, atrial flutter and Atrial Fibrillation mostly. I did very well for a long time. Eventually, we spaced out my visits to one every year.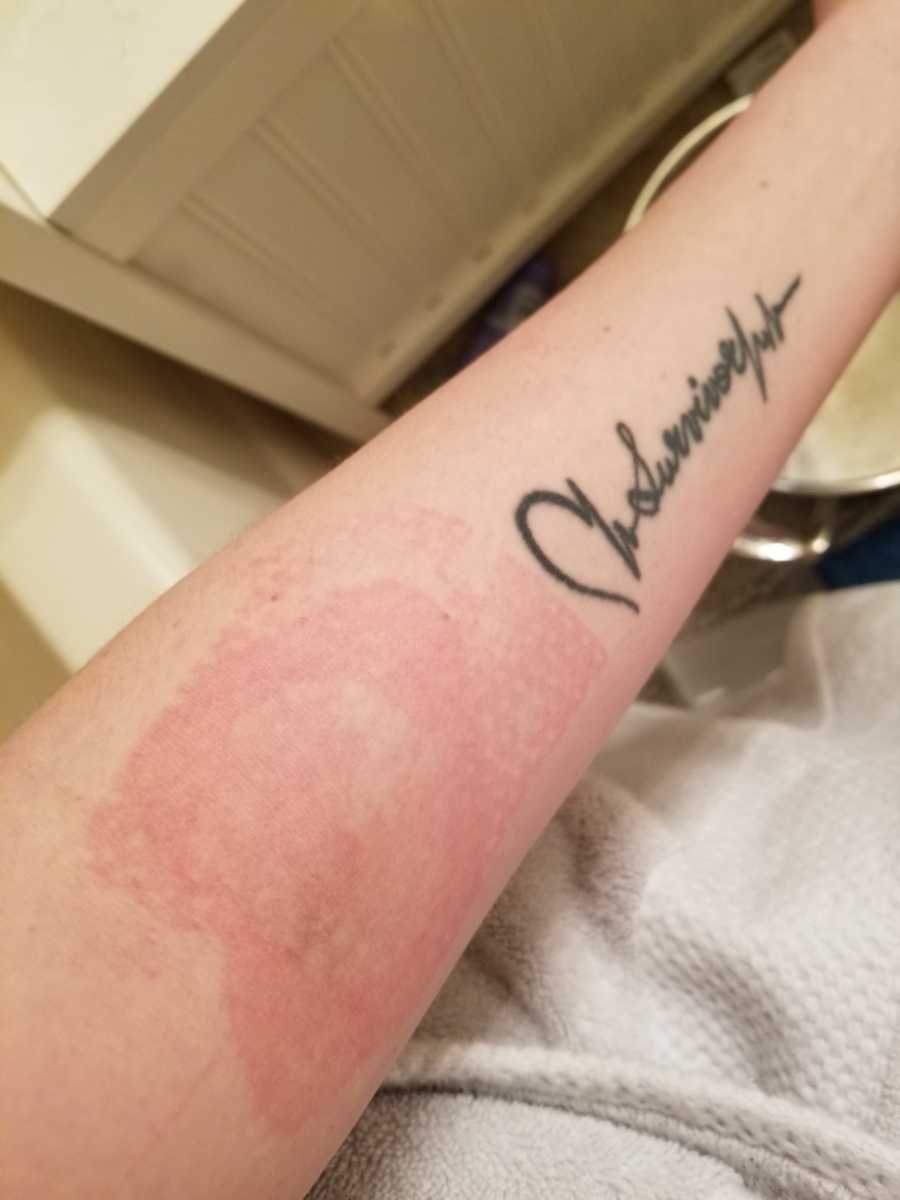 In middle school, when the nurse bent me over to check for any abnormalities in the spine, we found out I had a 45% angle in my thoracic spine. I've had chronic neck pain ever since I can remember. I started seeing a chiropractor in middle school. As long as I can remember, I have had chronic pain. Growing up, I went to the pain center. Seeing all the patients with chronic pain reminded me of myself. That's when I started seeing the doctors I worked with for pain management. We tried everything from injections, steroids, medicine, botox, and fentanyl. I made a list one time of things I have tried over the years for my pain. It was three pages long.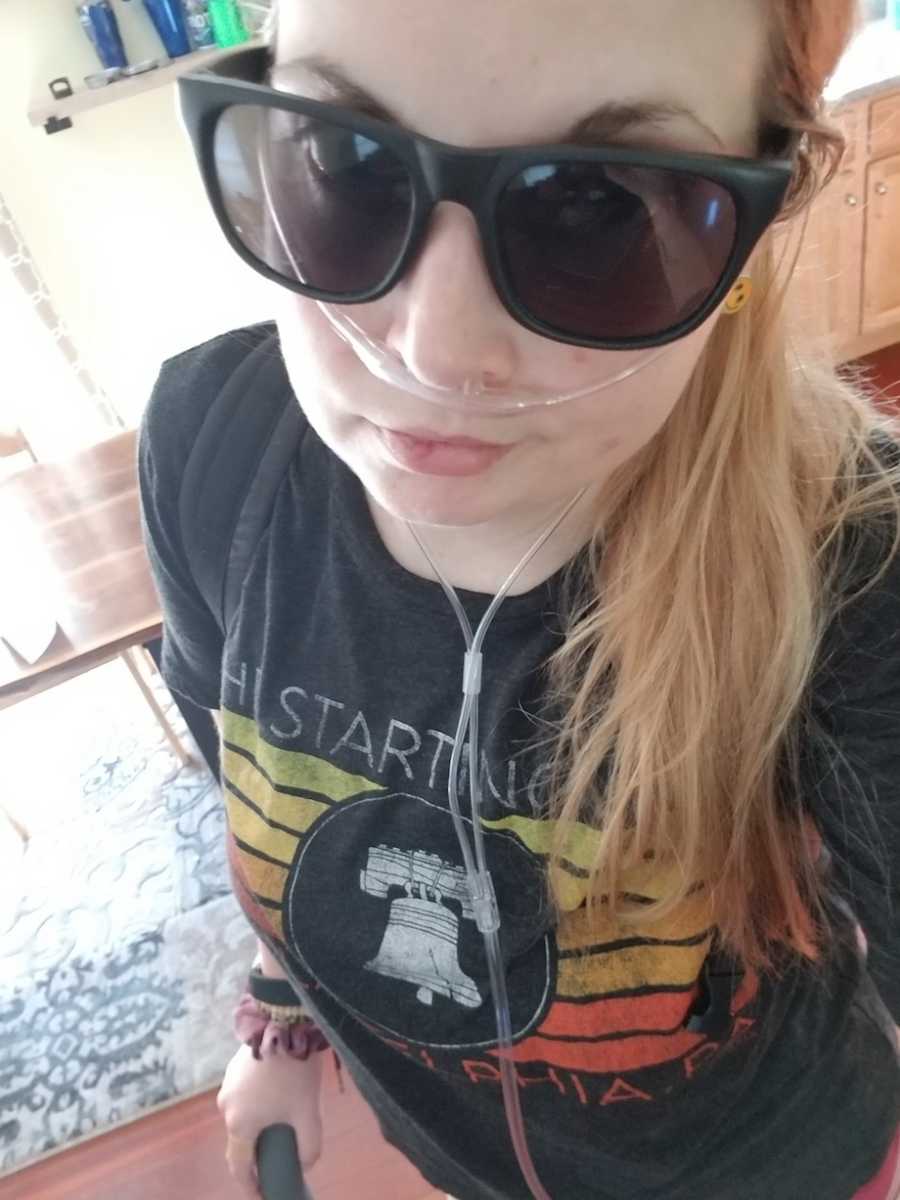 Two years ago, my current pain specialist noticed something weird in my neck on an X-ray. He ordered a bone scan. That lit up like a Christmas tree with my neck and shoulders. A year prior, in 2018, I tore my bicep and tricep and had a possible torn rotator cuff tear in my left shoulder. In my bone scan, he found an extra bony growth of my first C1 vertebrae, which looked as if it's been there for a long time and might be contributing to my headaches and migraines. He consulted another surgical team member who works specifically with neurological issues close to or on the skull. He was hesitant to operate. I'm still waiting for my next round of injections and another opinion on surgical treatment. I'm in chronic pain daily, as I was also diagnosed with fibromyalgia (chronic widespread pain).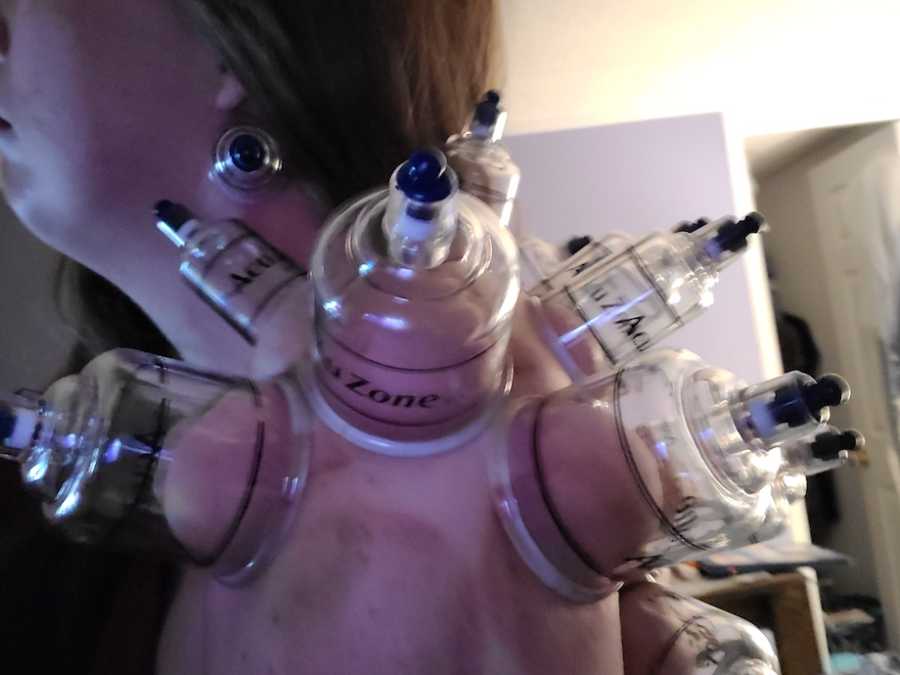 On January 2, 2016, I suffered my second stroke while driving. I had a Right Thalamic stroke, which caused facial drooping and inability to feel the left side of my body. I was in the ICU for 4 days before they transferred me to another bed within the hospital at Maine Medical Center. I was there in total, I believe, for a week and a half. That's the problem: the stroke took my short term memory away from me. I suffered symptoms for about a year after the stroke. I had issues with my right eye wandering while at work, a stutter, slurred speech occasionally, trouble word-finding, and lost memory during mid-sentence. My shoulder injury in October of 2018 took me out of work and I was on short term disability. Now I have a long term disability until April 2021 or until I get my SSDI case settled. I applied for SSDI right after my injury, due to long term medical, physical, and sexual trauma. I have since developed Complex Regional Pain Syndrome from my stroke — all down my left arm to the hand with total numbness and tingling with weakness in the left leg intermittently. I do use a cane for that intermittently.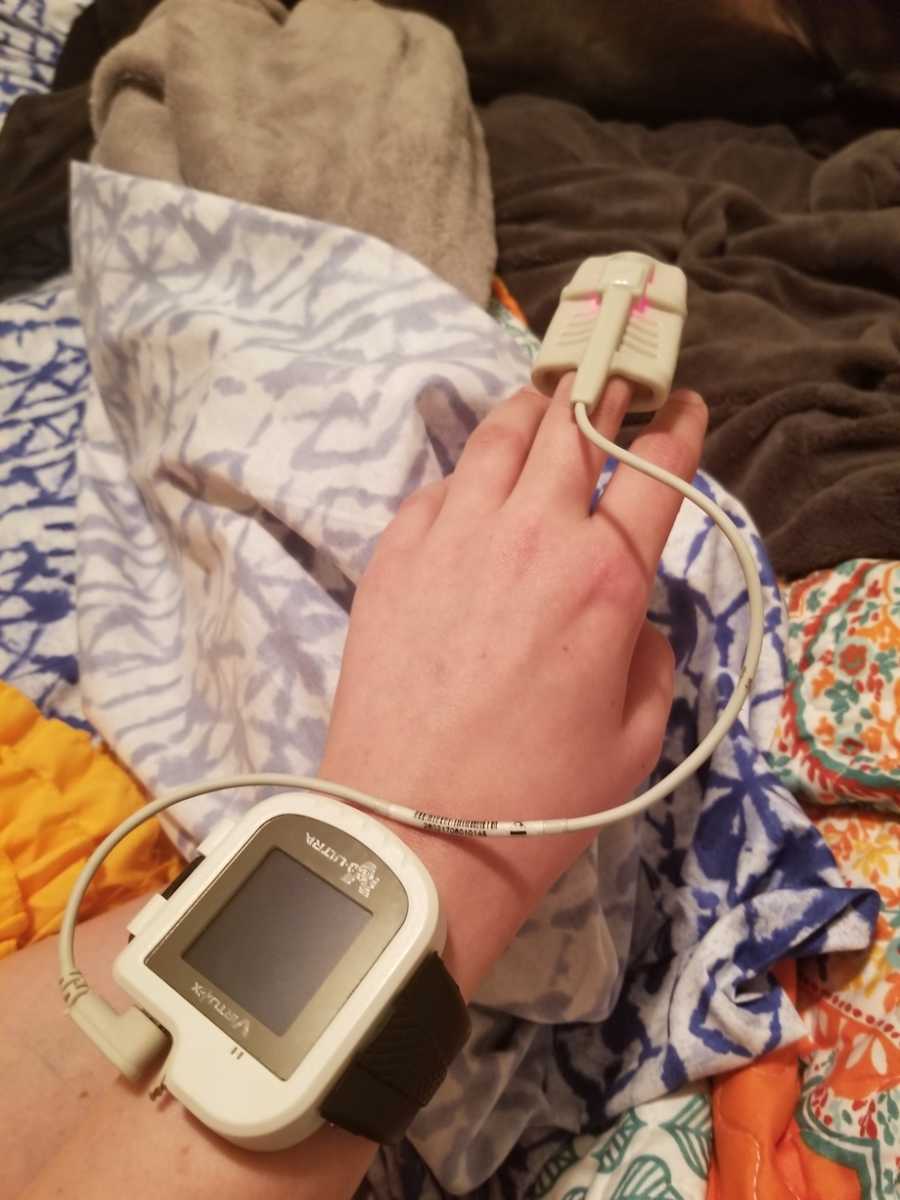 Last year I had my gallbladder removed and they noticed during sleep, my oxygen levels were diving low and staying low. They did an overnight oxygen test and I was put on nightly oxygen about 1-2 days later. After about a month, I was still feeling fatigued and tired. I have Chronic Fatigue Syndrome, most likely due to my heart and poor immune system from all the surgeries I've had, along with medications. They did a walking test, which is a six-minute long test to test oxygen levels. If at any time your oxygen drops below 90, they put you on oxygen. I didn't even make it down the hall before my oxygen was in the mid-80s. Now I'm on oxygen 24/7, which is fun. But if it saves my life, I'll take it. Currently, I am off all my controlled medications, except for tramadol when needed and a muscle relaxer at bedtime, which I am so proud of. At one point, I was on so many pain medications. I still have wicked mood swings because of my Borderline Personality Disorder. Living with chronic illnesses changes you mentally. I'm learning to cope and calm my mind by trying holistic approaches to healing rather than get another medication. I have so many mental illnesses, most of which fall under my Complex PTSD.
It's been a hard life for me. You name it, I've probably had it. It messes with your mind. It's an endless cycle: your health and pain get worse, which makes you mentally worse, which makes your health and pain worse.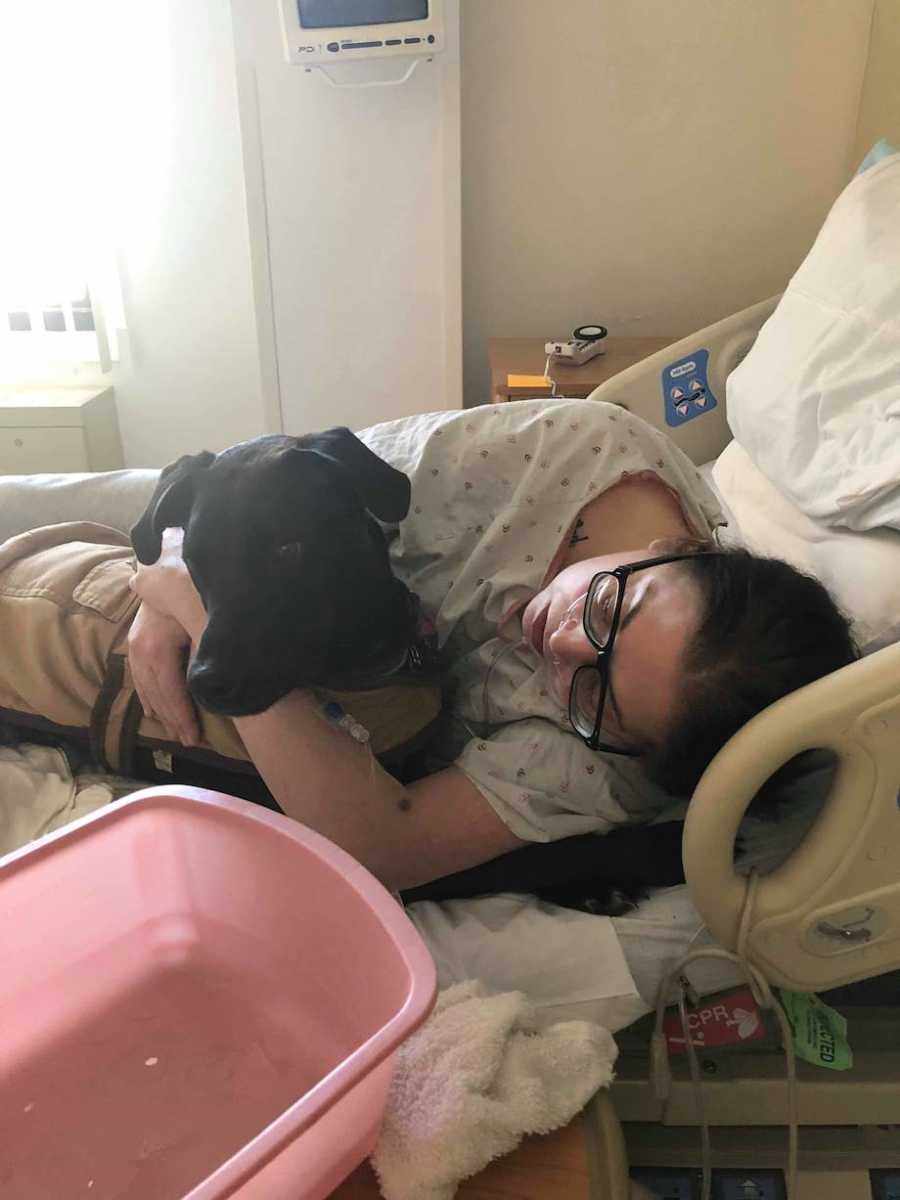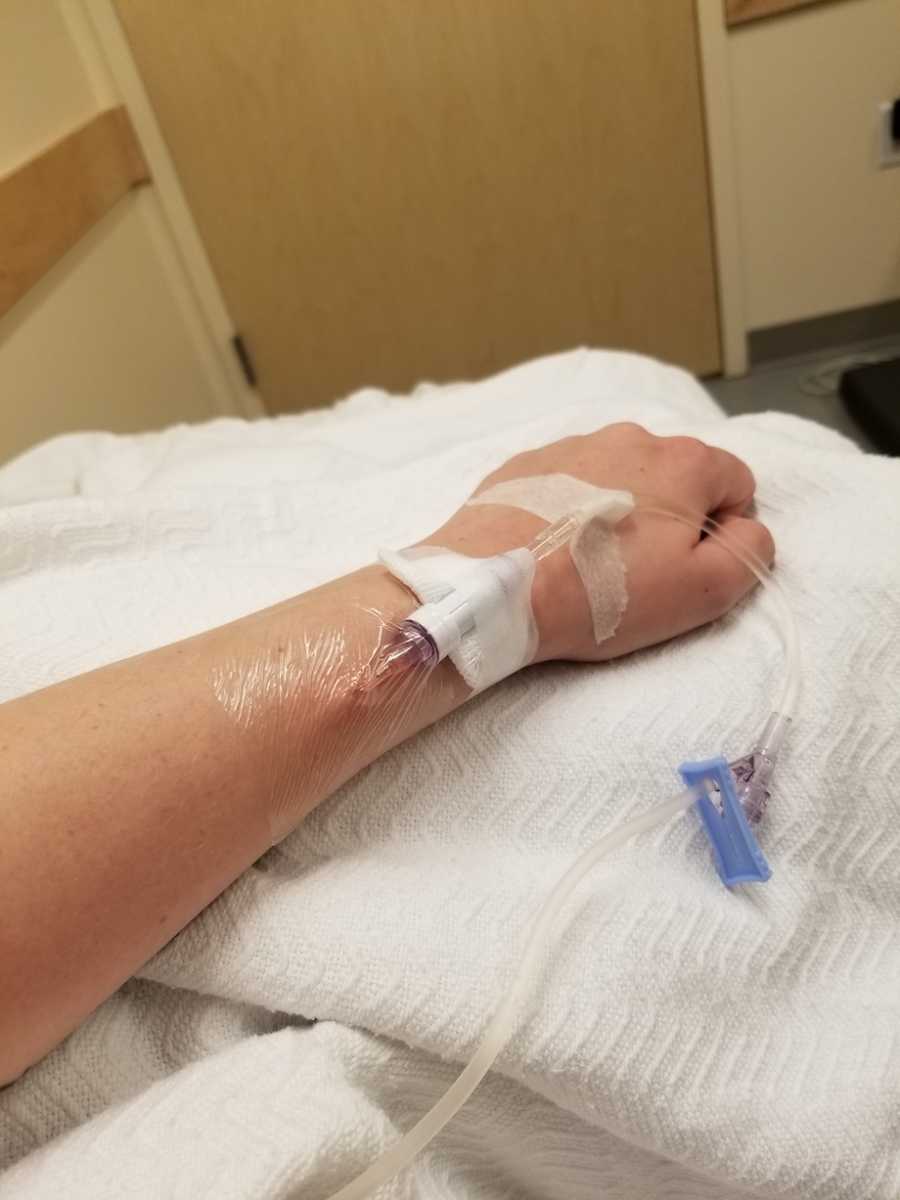 Everyone always says, 'How do you stay smiling and happy when you're like this?' My answer is always the same: 'You have to or you'll end up crying.' I have my days when I cry and get frustrated because I can't do everything I want with my body. It's natural to mourn. If you stay in that state, though, you're only going to make yourself worse.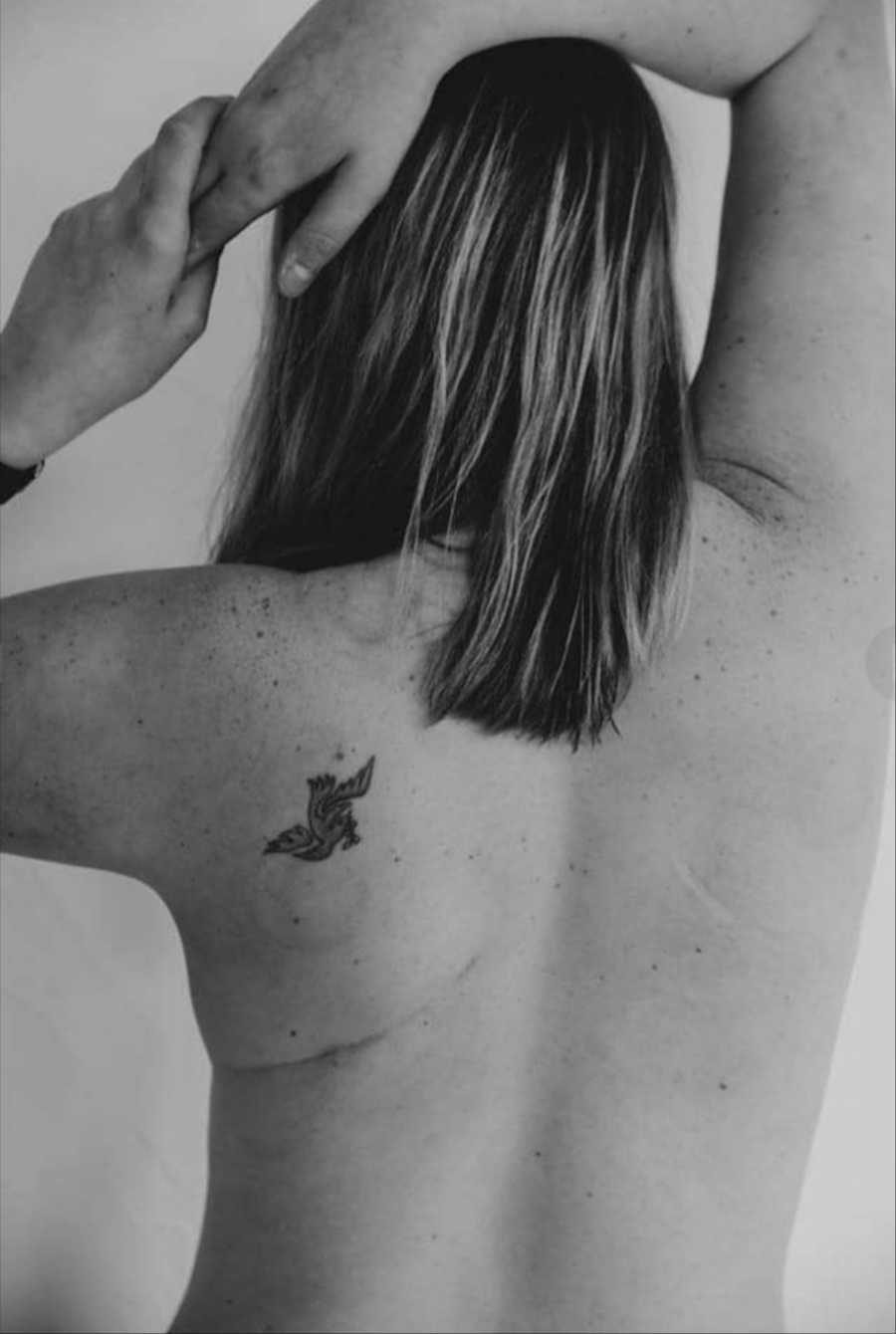 I joined the chronic illness community on Instagram about a year ago and have received the best support and made great friends. I even had a woman my age, Achi, who lives in Jersey with her wife who has the exact same heart condition I do. Although she's had seven open-heart surgeries and I've only had three, we share basically all the same symptoms. The support has been amazing. We all reach out and check on each other. We've all made friends with other people in other countries, states, and whatnot. It's all about community and being there for each other. The disability community is enormous and very underheard. I've never felt supported like I do from some of these great friends I've made."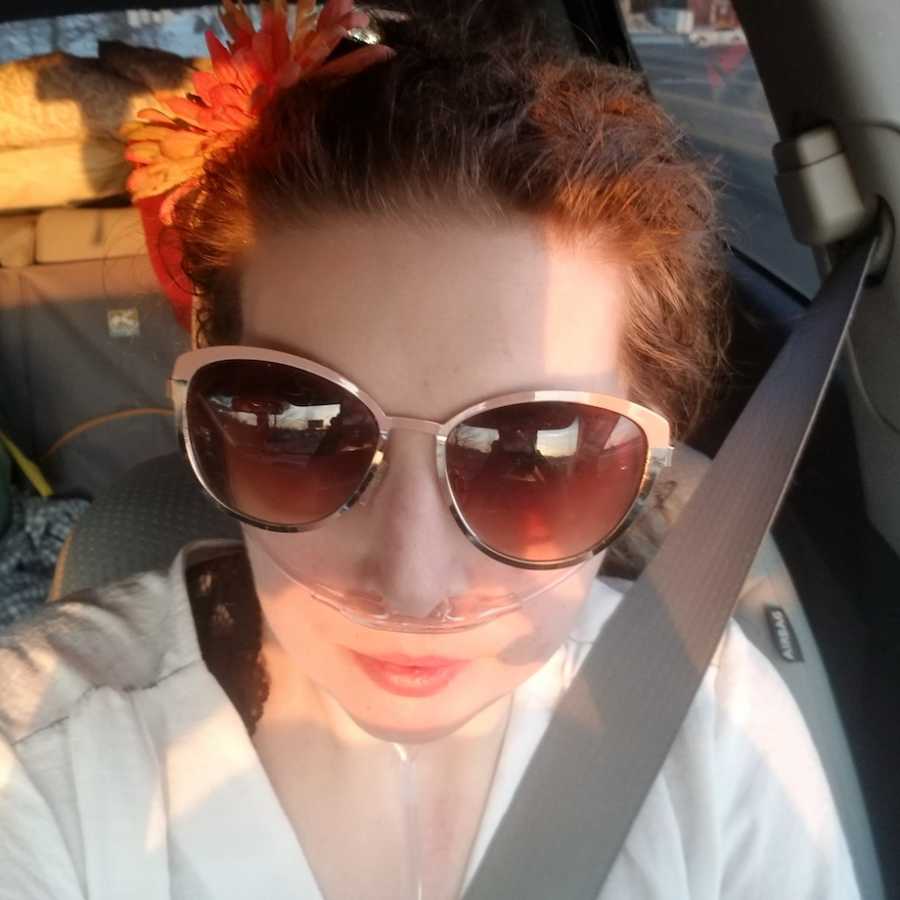 This story was submitted to Love What Matters by Erica Jordan. You can follow their journey on Instagram. Do you have a similar experience? We'd like to hear your important journey. Submit your own story here. Be sure to subscribe to our free email newsletter for our best stories, and YouTube for our best videos.
Read more stories about chronic illness warriors here: 
'So she'll always be sick?' I leave the office with an answer but no cure. 'I'm not dying. I'm just 16 and past my prime.': Chronic illness warrior battles lupus and fibromyalgia
'I see you refusing to give up your nights out with friends, your weekend bar visits. I see you, and quite frankly, I'm fed up. My life is on hold.': Woman with chronic illness says 'we are vulnerable and we matter'
'Did you think we were 'lucky' to stay in bed while you go to work? Reach out to us.': Fibrodysplasia Ossificans Progressiva warrior says, 'Check on the people you know who have to stay home for disabilities'
Do you know someone who could benefit from this story? Please SHARE on Facebook and Instagram to let them know a community of support is available.