When and how did Carried To Full Term come about?
Carried To Full Term began in 2014 as a response to an urgent need within our community. We are a 501(c)3 nonprofit organization providing long-term housing for up to 24 months to pregnant women in crisis, including women who have been abandoned and are homeless. We believe every baby deserves a home and in support of that belief, our overall goal is to transform the lives of the mothers to have them become self-sufficient and independent.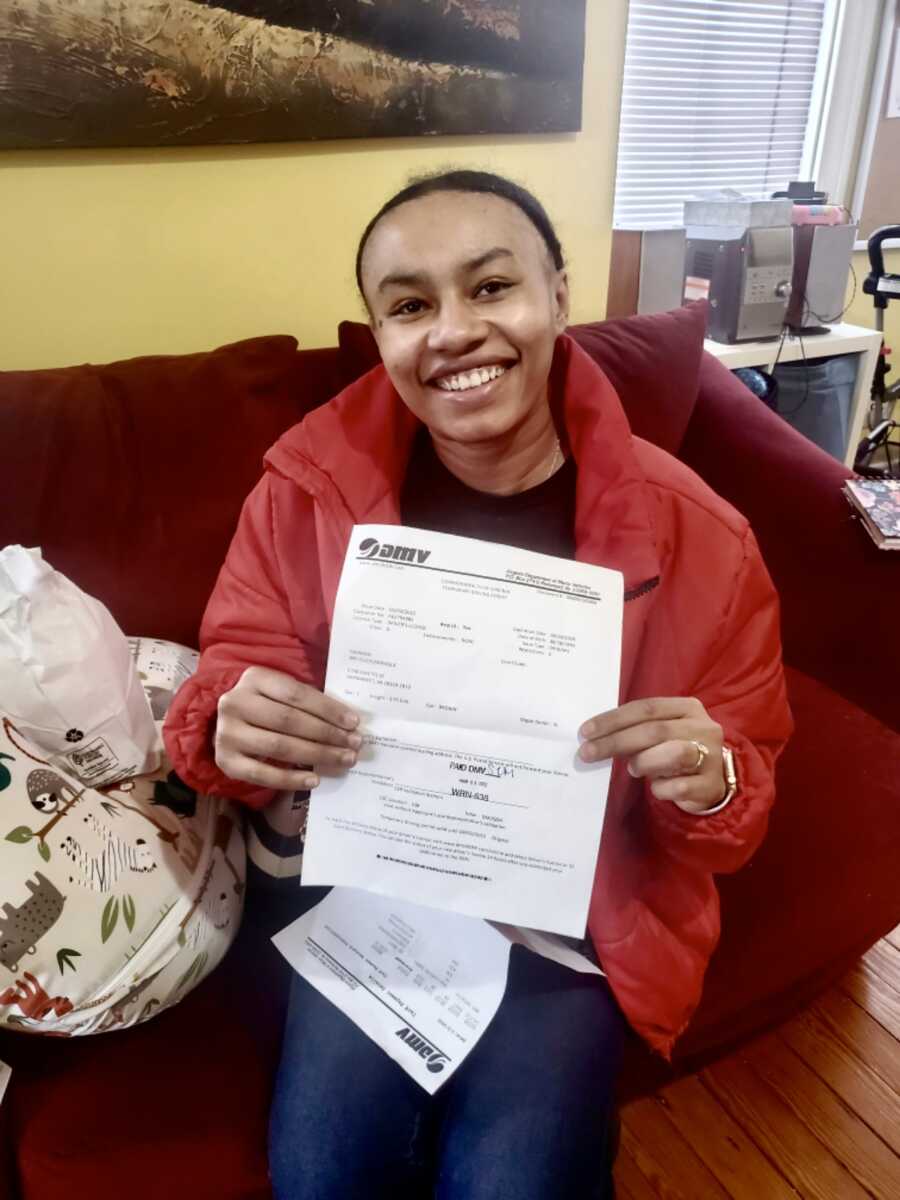 What inspired you to start this organization? 
Our Director, Frances Robin, spent years volunteering at crisis, pregnancy, and rape centers helping women who were pregnant and desperately in need of support, particularly housing. She approached various directors at these organizations, to ask them to start a housing program. It was easy for her to see this was the foundational need that was not being met. After being told no numerous times, she decided to do it herself and this was the start of Carried To Full Term.
What kind of work do you do and why is it so important?
We provide long-term housing for women in crisis pregnancy situations as well as mothers who are homeless. Our 2-year program provides a pathway for these mothers to become independent and self-sufficient. By providing housing, financial support, mentorship, education, and employment, we rehabilitate our residents back into the world so they can stand on their own two feet and provide for their children. In addition to providing this foundational support, the mothers and their children create healthy relationships with fellow residents and our team. They are also provided with a maternity and post-birth photoshoot to capture their beauty and nurture both self-confidence and positive memories around this precious time.
The work we do is important because we are breaking the cycle of poverty and homelessness for these women. Our residents become contributing members of our communities and children are given the parental figures they deserve to look up to. Many times the mothers have never had a positive role model in their lives and we are the first to provide this. Our program influences the lives of multiple generations.
Do any particularly fulfilling stories or moments from your journey as an organization come to mind? 
It's always rewarding and fulfilling to see women make changes to transform their lives. There was a mom who came to us a few months after we officially opened; she was seven months pregnant. She had been found in the cold with no home and little support. There was a language barrier that made it very difficult to communicate initially. She stayed in the program for two years while working to continue her education, maintain employment, and learning to care for herself and her daughter. This mom was eventually accepted at one of the local four-year universities to finish her education as a mechanical engineer. After graduating from our program, she found her own apartment where she has been living for the last two years at the market cost of rent. With the love and support of the community at Carried To Full Term, she's been able to go from homelessness to independence. Her daughter was born in our program. She will be turning five years old this month and is so excited to be in her permanent housing with her mom when she starts preschool in the Fall of 2022. Carried To Full Term invests in women to help them become independent and self-sufficient.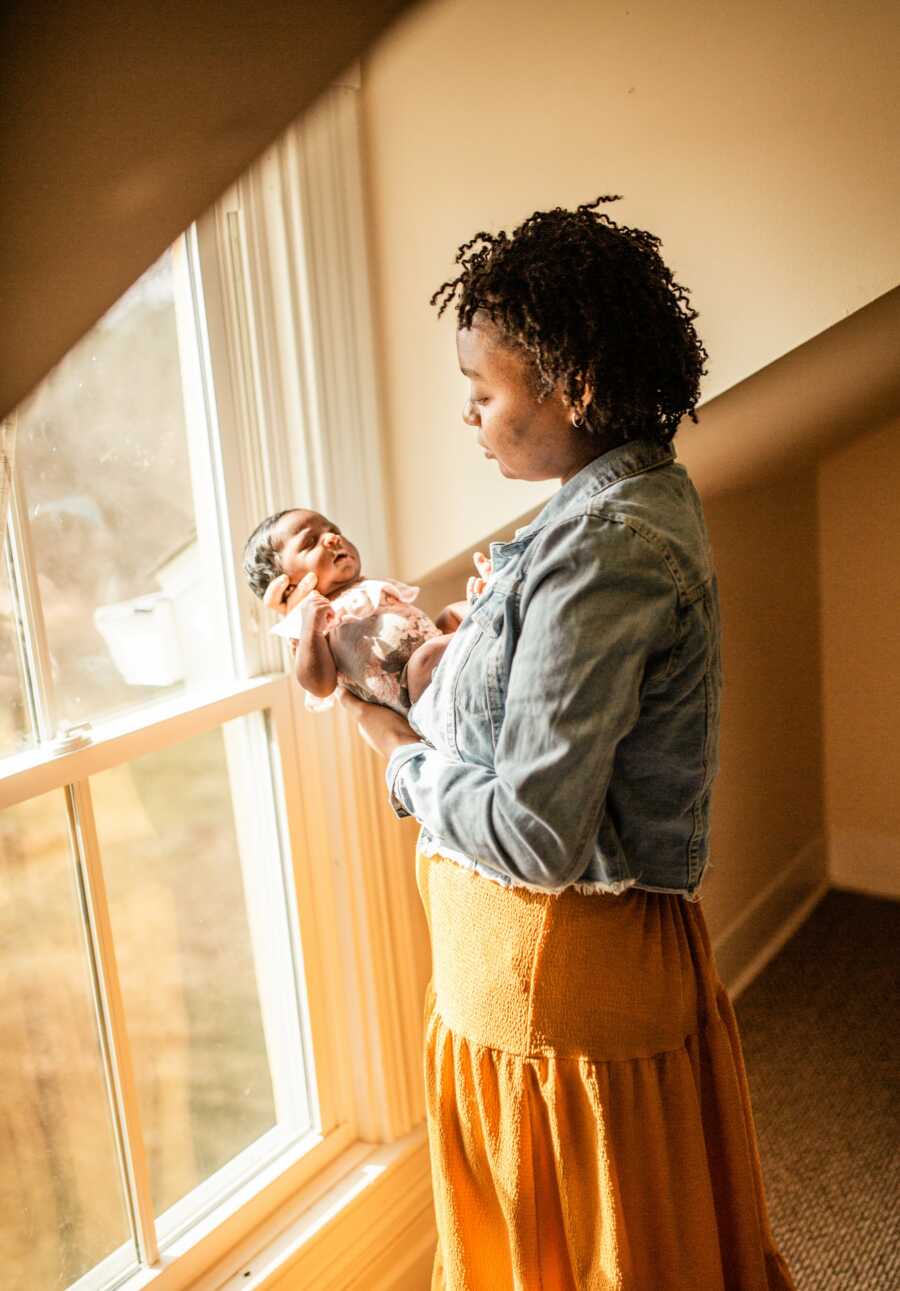 What impact have you seen your organization have on your community?
In addition to the women and children our organization serves, we serve families who are having difficulty feeding their children. We provide clothes, diapers, formula, car seats, beds, and other furnishings to families in our local community of Appalachia and beyond.
What would you like others to know about your organization?
We were recently recognized by the Prince William County Human Rights Commission with a Human Rights Award. The Human Rights Day Awards highlight local individuals and organizations that make a genuine, tangible difference in the county towards improving human and civil rights.
Our executive director was quoted in Prince William Times, "The work is big, it's deep, it's dirty and it's very fulfilling," said Frances Robin, the director and founder of Carried To Full Term. "Our tiny staff makes it look easy, but we are working so tirelessly to expand and extend services to the greater community. At Carried to Full Term, our goal is to take the burden off the woman and invest in her. We recognize when housing needs are not met, families cannot do the next thing. Mothers cannot do the next thing."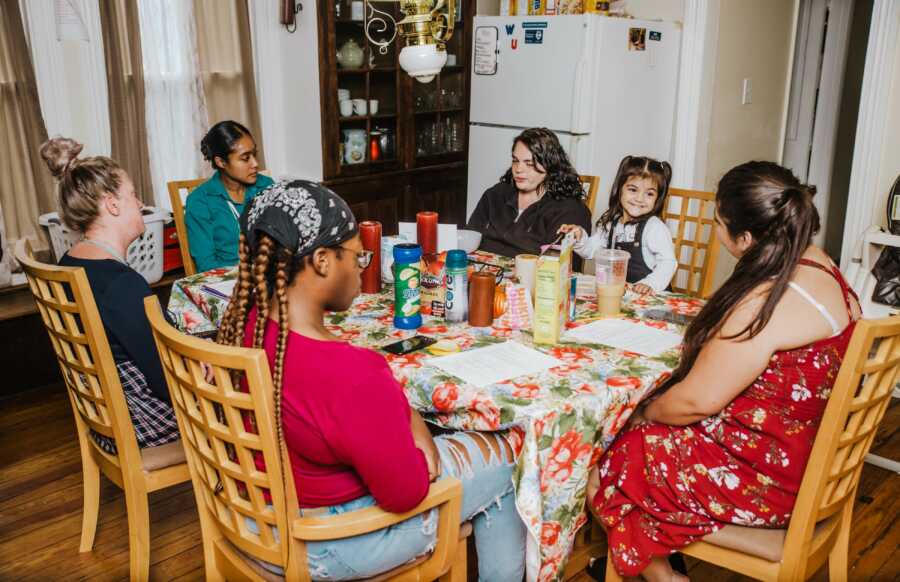 How can others help you or get involved?
We are currently seeking monthly sponsors, underwriters, business sponsorships, mentors, and babysitters. If you're interested in becoming a sponsor please click here. For more information on other ways to support our work you can visit our website or email us at carriedtofullterm@gmail.com.
What can you say about the power and importance of kindness?
What we have seen here time and time again is that you never know where someone is coming from. A lot of times we receive mothers who have endured an intense amount of hardship more so than the average person. They come to us from situations of domestic abuse, poverty, loss of income, relocation, divorce, abandonment, and homelessness. So much of their demeanor and behavior stems from the unresolved trauma of their situations. Extending love and kindness to them is exactly what they need to recover and live as their authentic selves. Our team surrounds the residents with kindness and it transforms these women into the people and mothers they were meant to be.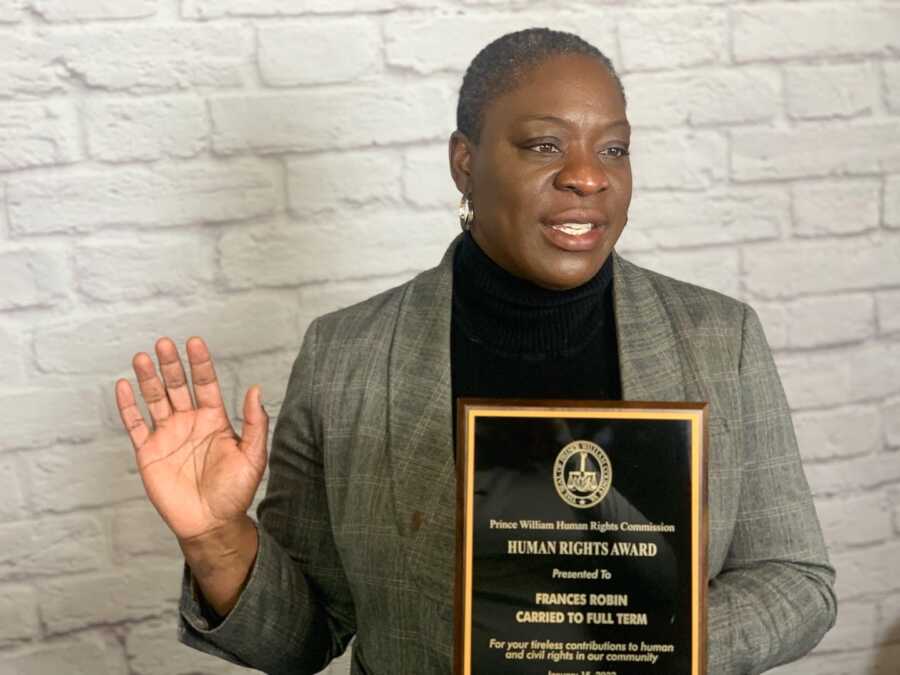 This story was submitted to Love What Matters by Amanda Cuppett of Carried to Full Term. Submit your own story here and be sure to subscribe to our free email newsletter for our best stories, and YouTube for our best videos.
Read more stories like this here:
'This is $150 of underwear.': Sexual assault nurse examiner shares act of kindness for rape survivors
'I know you beg him to stop. I know you think you can love him hard enough he won't hurt you anymore. One day, sweet girl, there won't be a next time.': Domestic abuse survivor shares powerful testimony for fellow victims, 'Run and don't look back'
'I texted her, 'My baby has died inside me. Would you still be willing to come?': Mom to child born still thanks birth photographer, 'These pictures are our most precious possessions'
Spread hope and strength. SHARE this story on Facebook to let others know a community of support is available.