"Peter and I met in the Spring of 2013 at a mutual friend's BBQ. Everyone but me was a member of the Canadian Armed Forces. He came across a little rough, but I thought that maybe I should get to know him better before I made a judgement. We went on our first date the following week. Dinner was great, but the conversation was not. He was clearly nervous and trying really hard to impress me. But he surprised me. He wasn't like other guys that I had dated. Yes, he came across as this tough guy, but he was very sweet. The more time we spent together, the more I realized how kind and caring he was. He would go out of his way to make me smile and make me feel loved, and even on his difficult work days he would still put me before anything else.
I knew how much he loved me, but I don't think I realized exactly how much until our wedding day.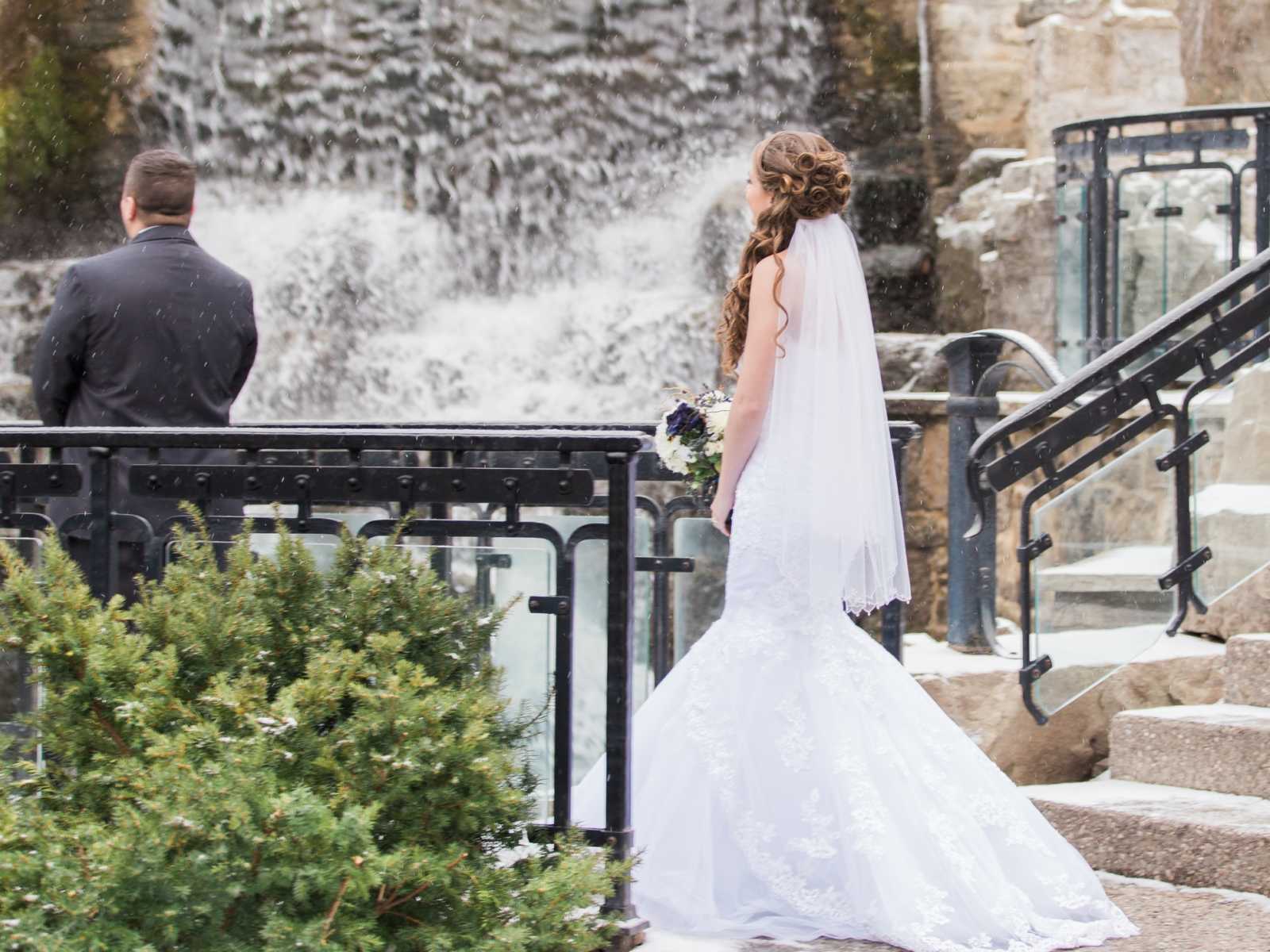 We got married on January 28th, 2017. We had been planning this day for over a year and we were both so excited, but nervous at the same time. On the morning of our wedding day, it was lightly snowing after a week of rain. God had answered our prayers for our day to be perfect. I knew my husband-to-be was just as excited as I was.
When my bridal party and I got to the Ancaster Mill to get dressed, I was a ball of nerves. I could not wait to see my husband-to-be in his suit. I had thought about our first look in my head over and over leading up to this moment. As my bridal party and I stood waiting for our photographer to get my husband-to-be into position, my mom turned around and said, "Oh my god, he looks like he is going to pass out."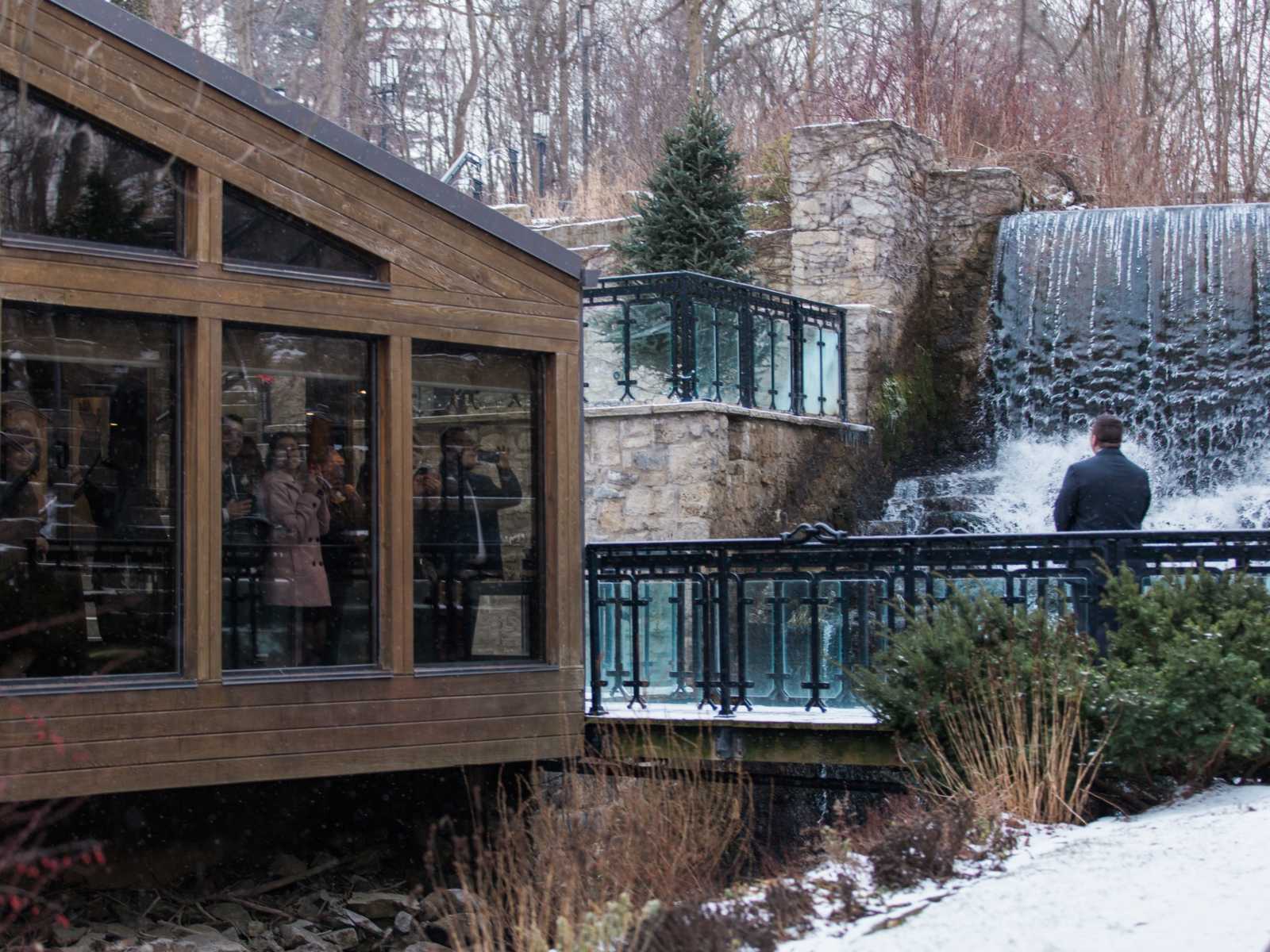 Our photographer was holding him up on his way to the bridge. At this point, I suddenly became very nervous. Was he having second thoughts? My bridal party was laughing as they watched him through the little window. We got the signal they were ready. Here we go. As I came down the pathway, I could see our family and friends lined up along the window of the Mill and Peter standing on the bridge. His back was towards me and at that moment time slowed down. I watched the light snow fall on his suit and the waterfall flowing behind him. I walked towards the bridge with a huge smile on my face and butterflies in my stomach. I couldn't wait to see his reaction.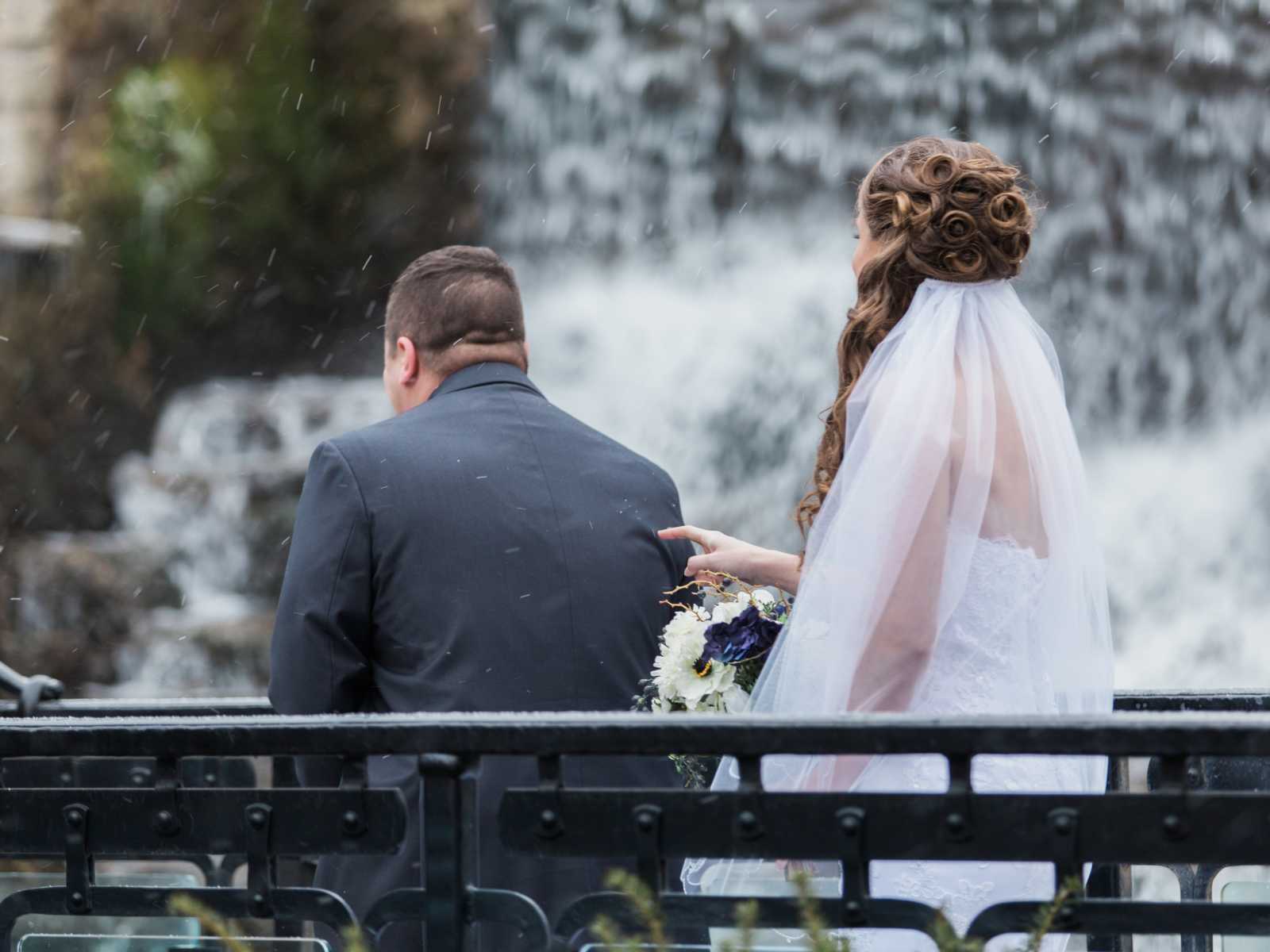 As I got to the edge of the bridge, I could see his shoulders shake. I froze. I did not know how to tell him to turn around. I could've just said that, but instead I looked for advice from my bridesmaids and then poked him in the back. He bent forward and shook as if he was collapsing on himself. I did not know what was happening, and then I realized he was crying.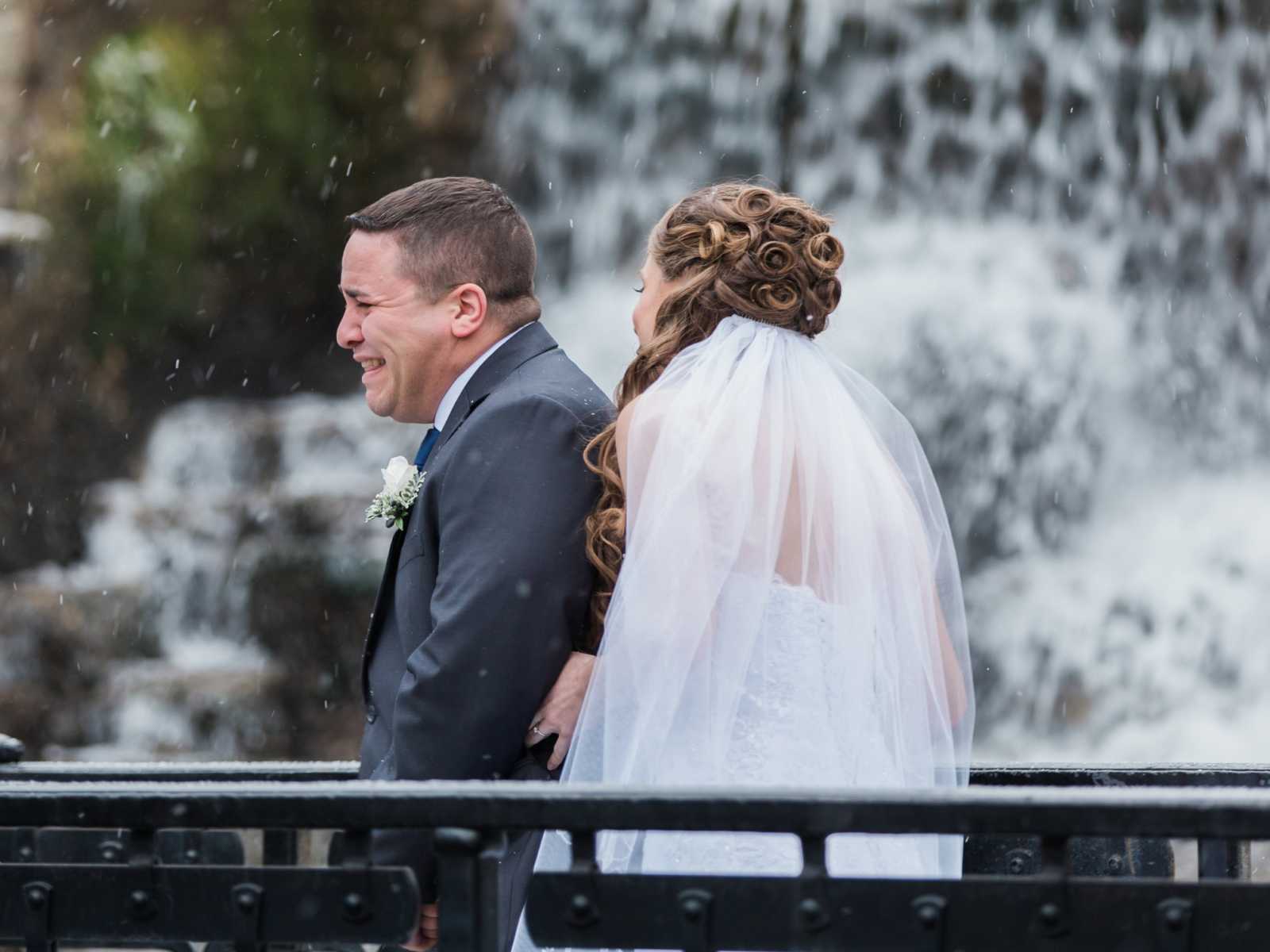 I went to hug him from behind as I looked at our family members in the window crying. Suddenly he turned around and his face was priceless. His reaction was everything I could have hoped for and more. I had dreamt of what his reaction would be and this was nowhere near what I imagined. It was so much better.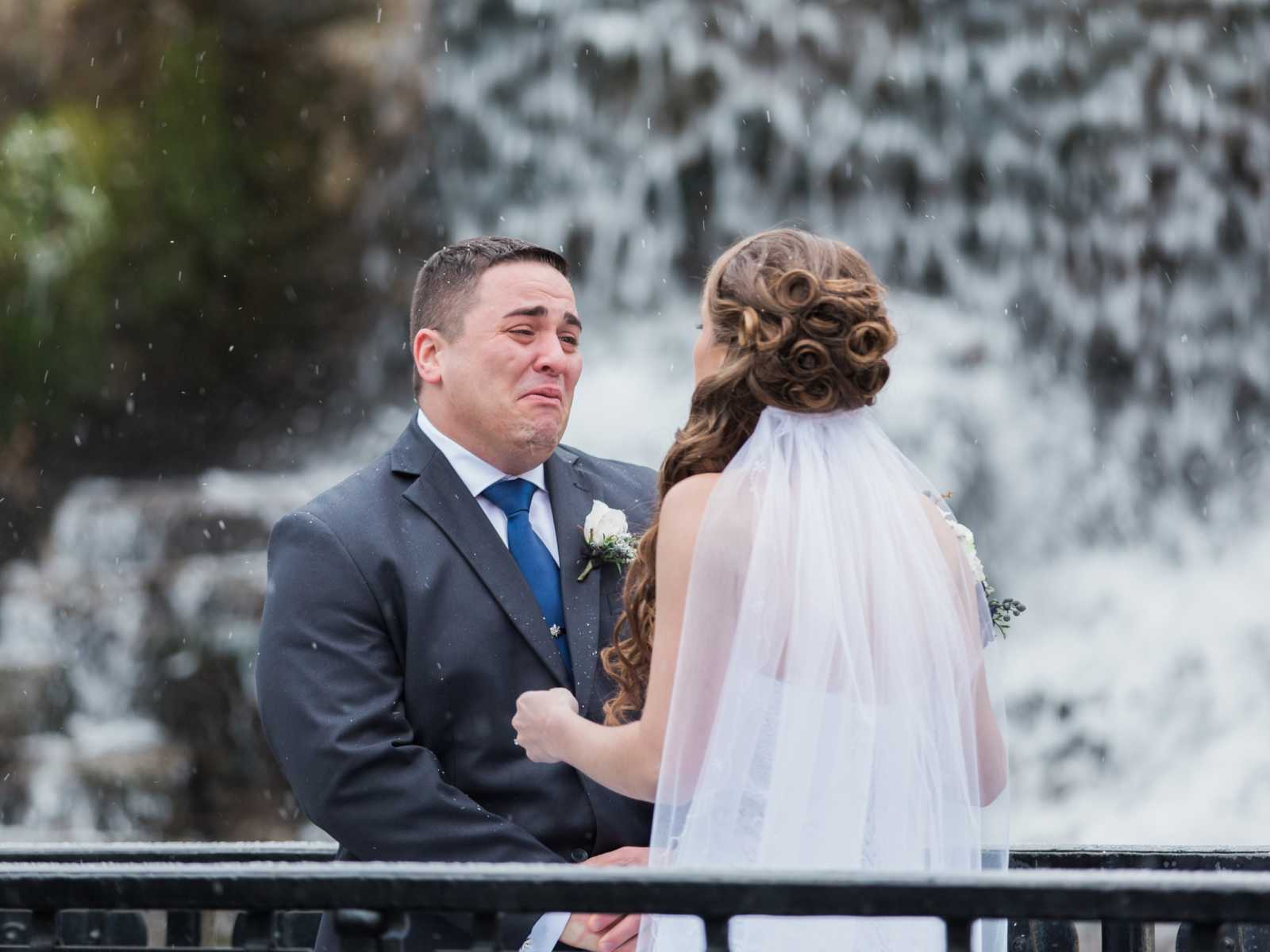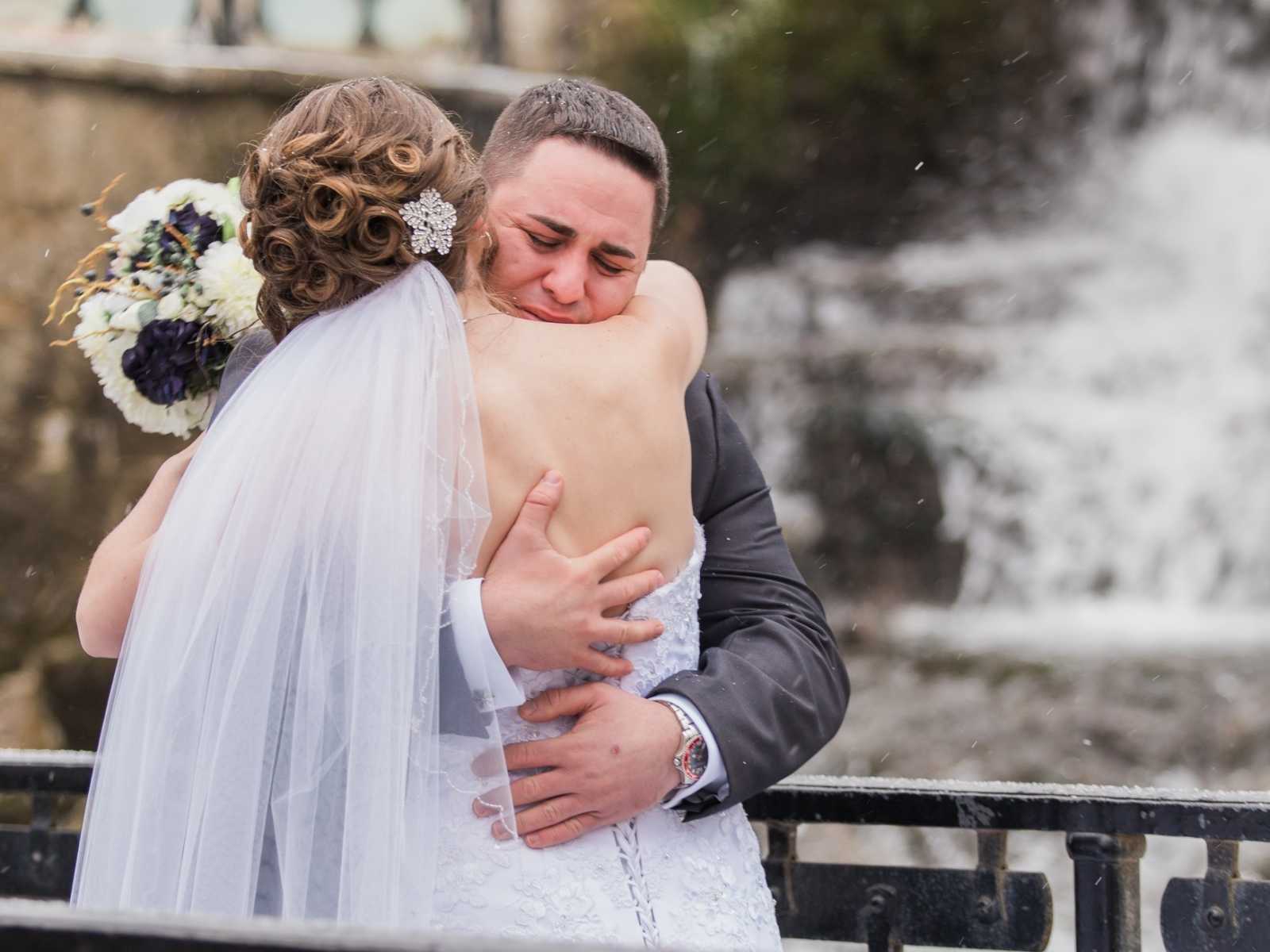 At that moment, it was just him and me, tears and all. It is a moment in time that will last in my memory forever. I felt so much love from the man of my dreams. Who would have thought this "tough" guy who I tried to avoid for the longest time would become my best friend.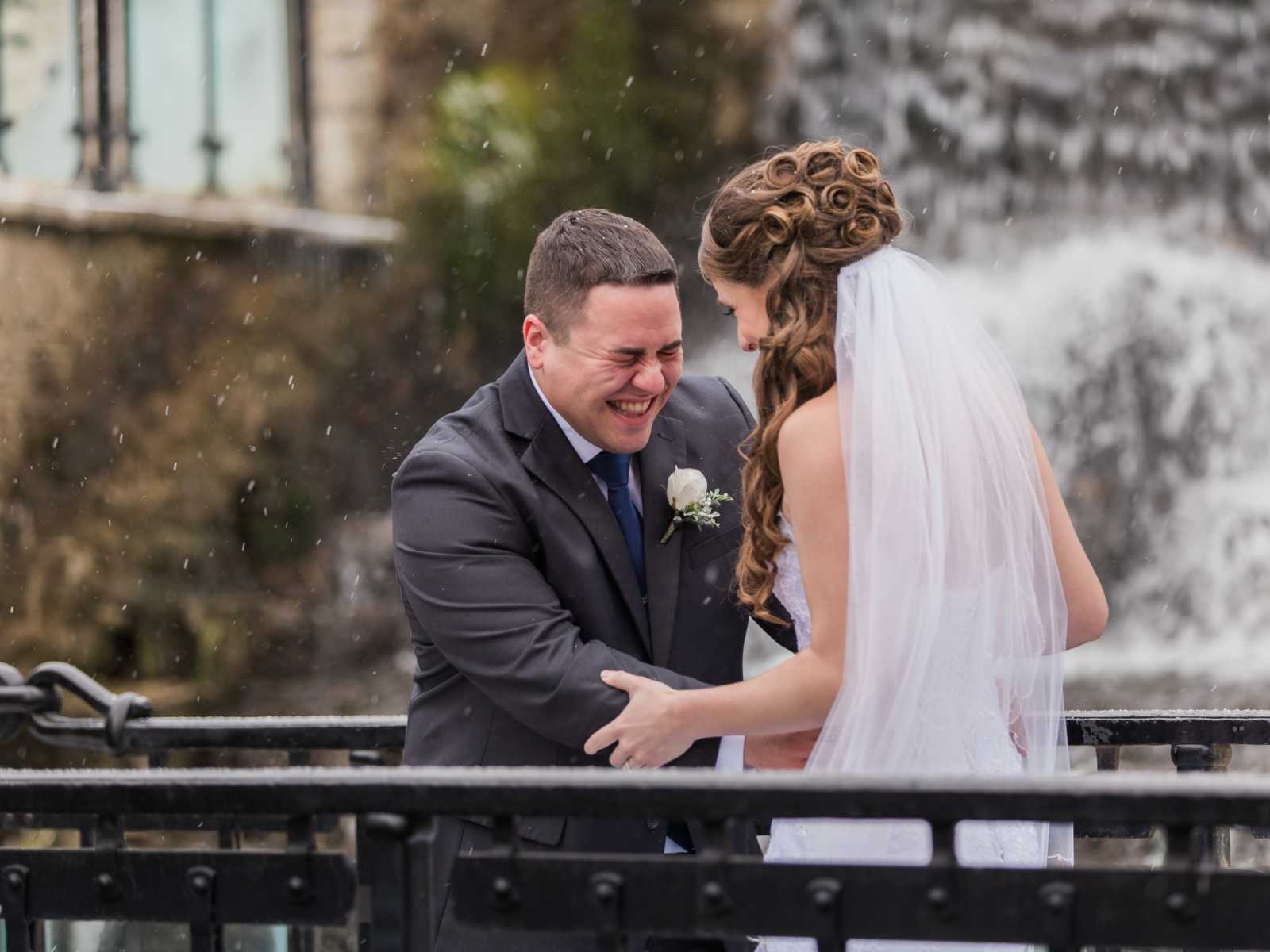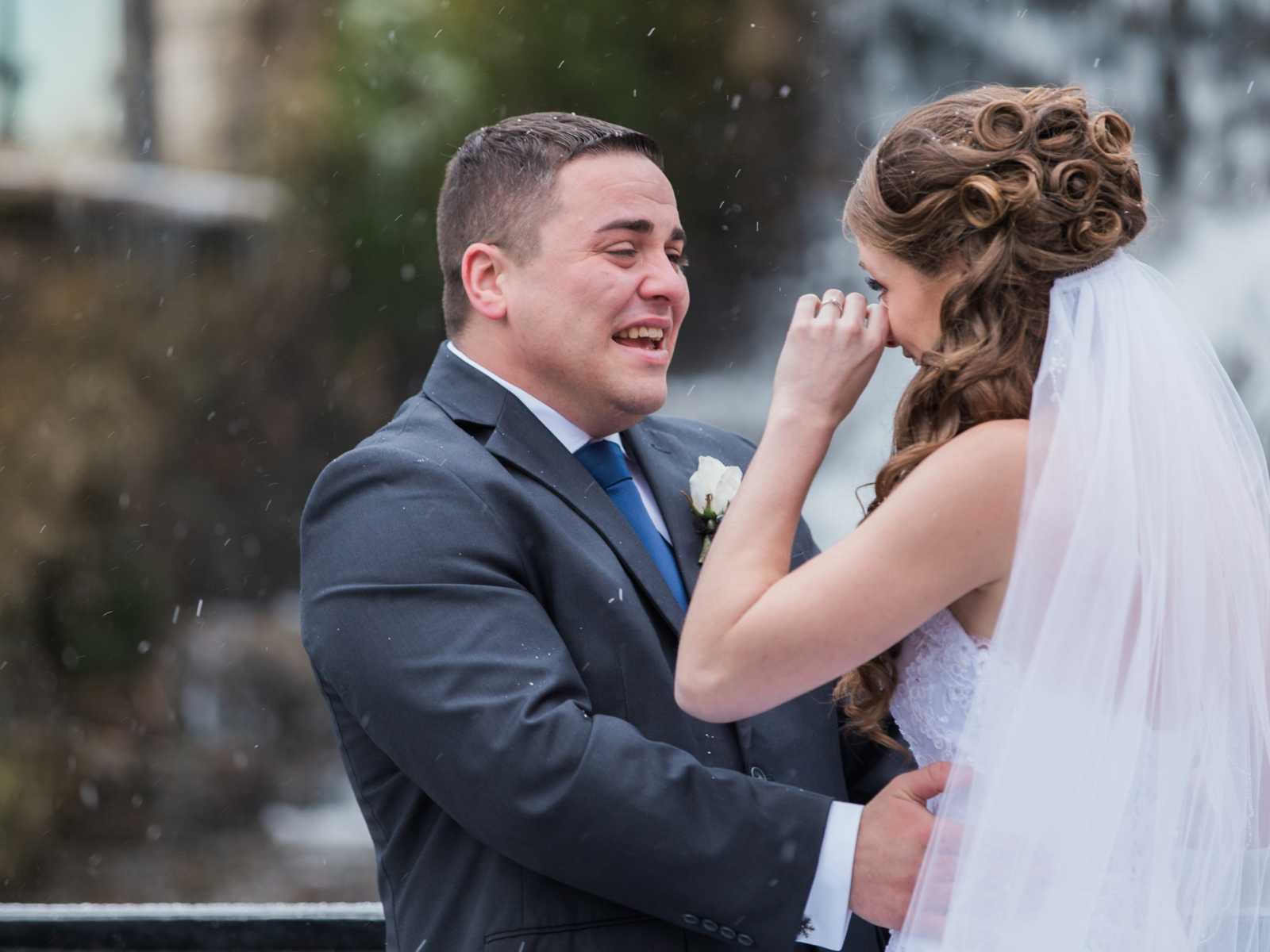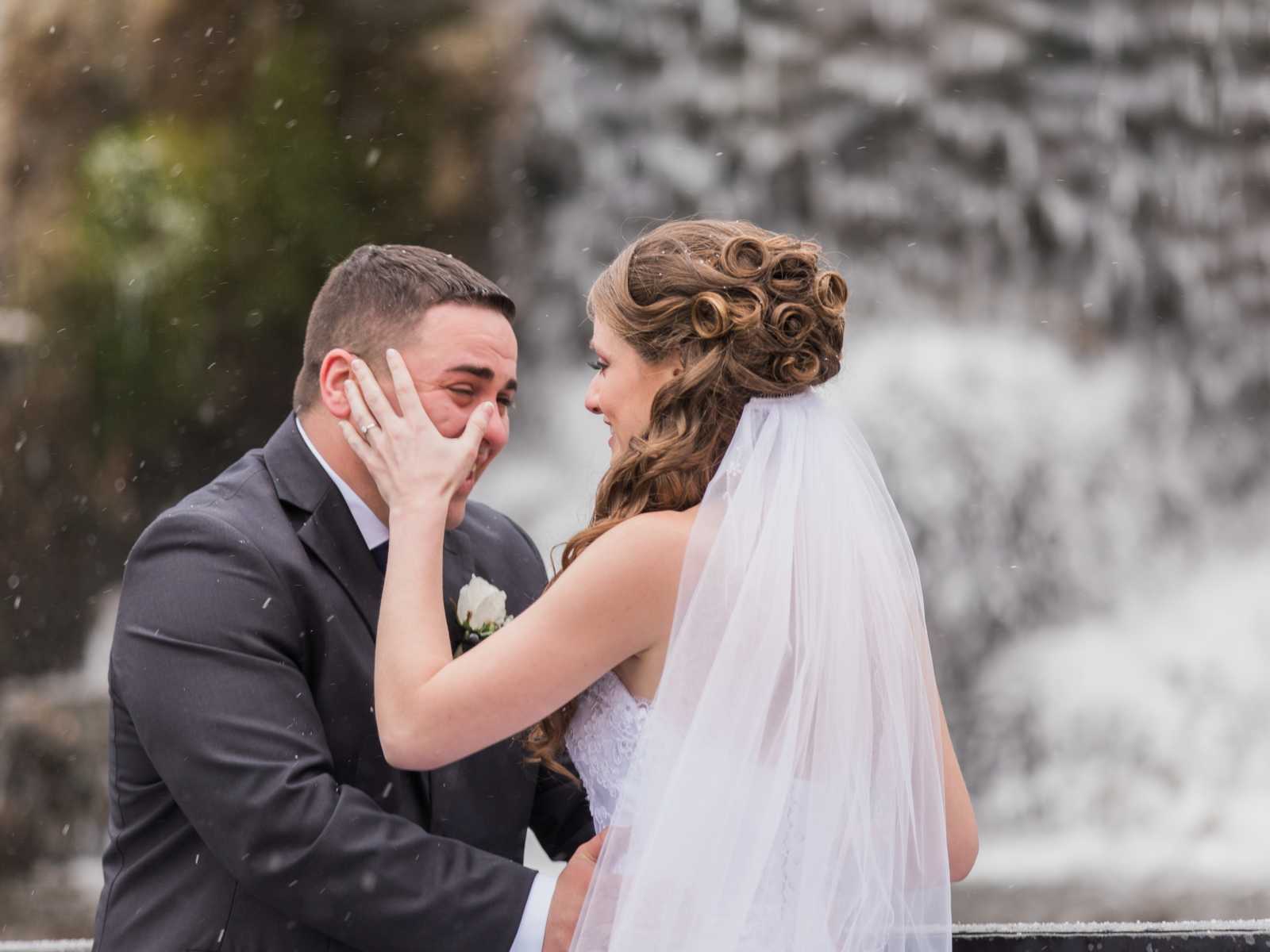 It was this moment I realized how lucky I was to have a man like him love me as much as he does, and not be afraid to show it. If this was a taste of what life was going to be like, I had chosen the right man. Together we would face everything. Thick and thin. Laughter and Tears. No matter what, we would face it together in each other's arms."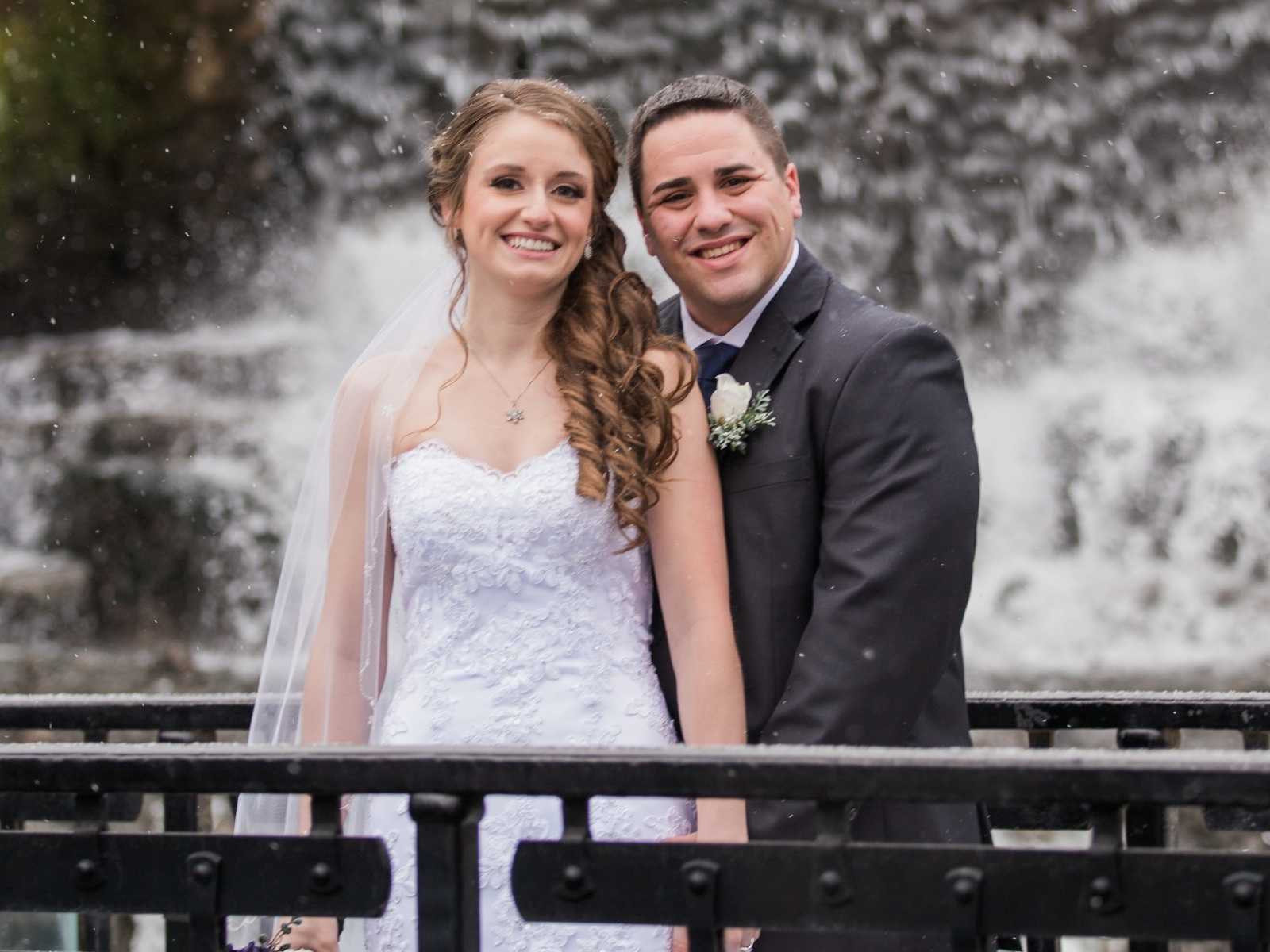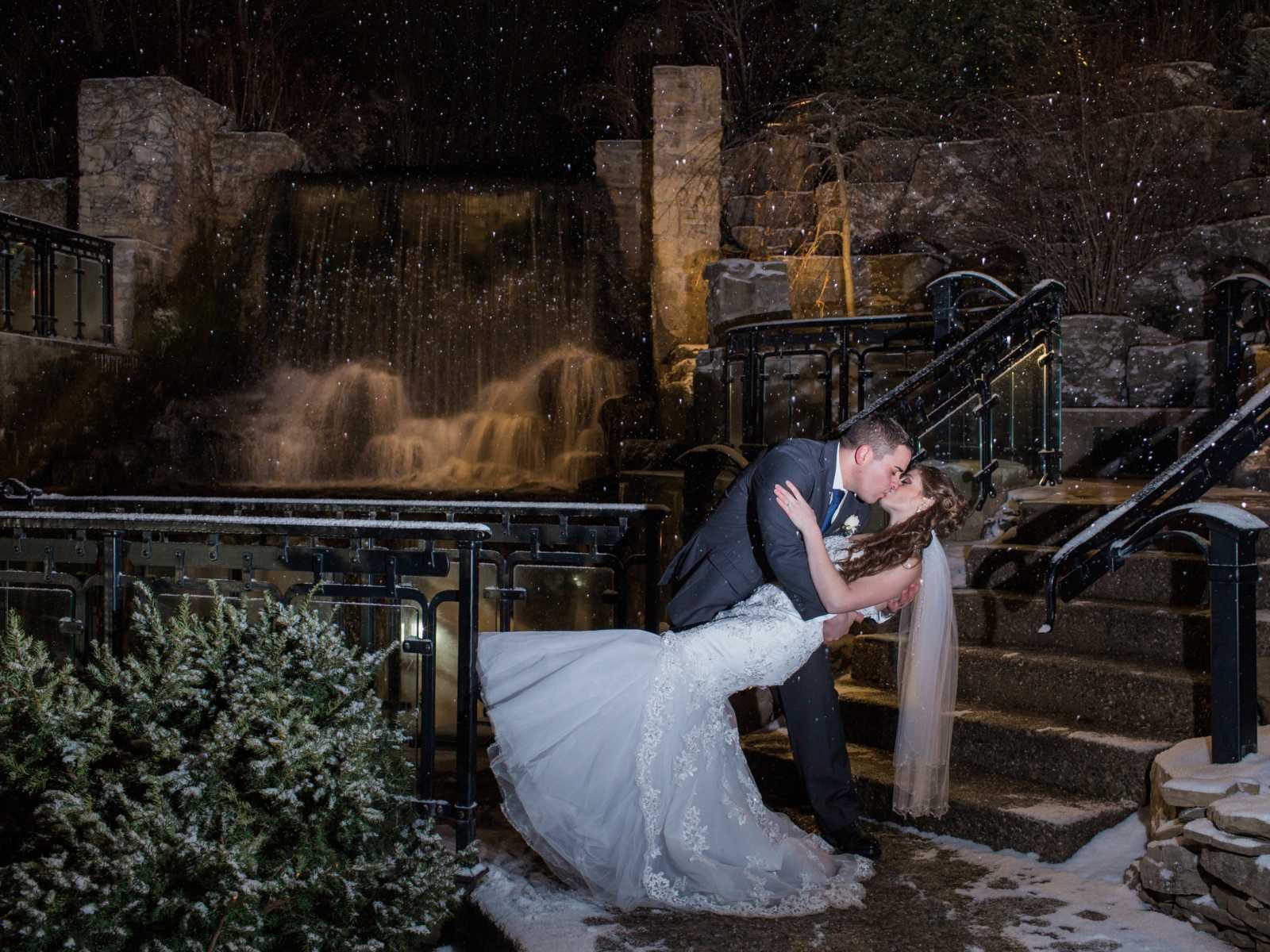 This story was submitted to Love What Matters by Nicole Simons, 27, of Stratford, Ontario. 
SHARE this story on Facebook with friends and family to show the world the moving power of love.