"I once watched my Dad fix a VW Bug on the side of the road with a wire coat hanger. He was a tinkerer, spending hours in the garage fixing the weed-eater or his work equipment. (After having kids, I totally understand the hours in the garage thing.) He found pressure washing relaxing (another thing I totally understand now), and he actually enjoyed cleaning, his profession. That was not a trait I got from him.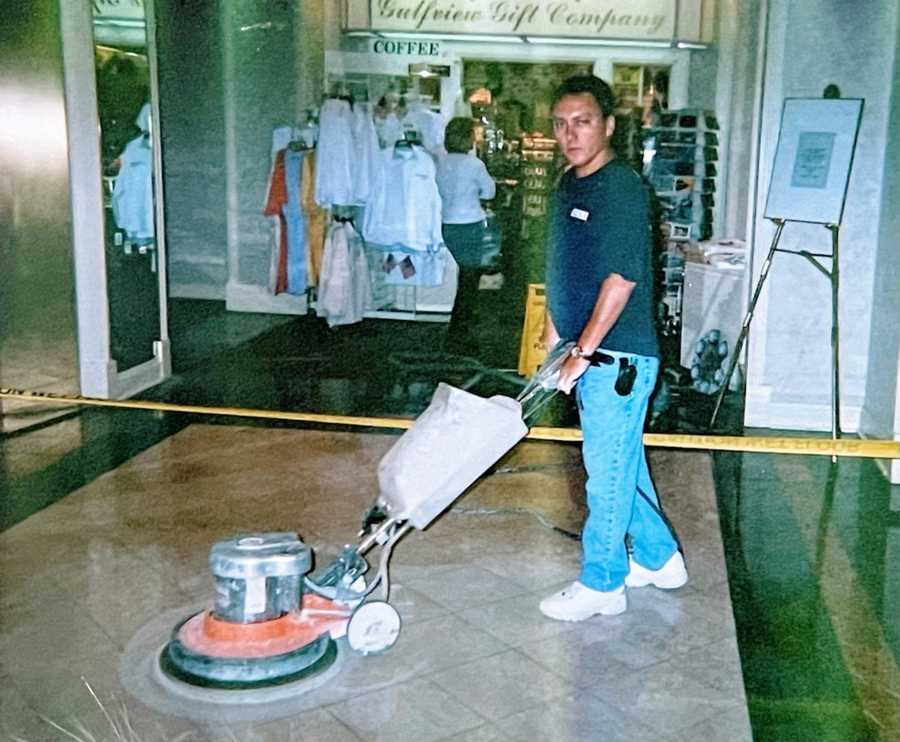 He came to the USA in 1984 in an effort to save his family and make a better life for them and himself. He grew up incredibly poor, living in a one-room shack and as the oldest, often going without food so his siblings could eat. He met my mom and they started building a life together. He didn't speak English and she didn't speak Portuguese, so they communicated via a translation dictionary until he learned English, a testament to his dedication.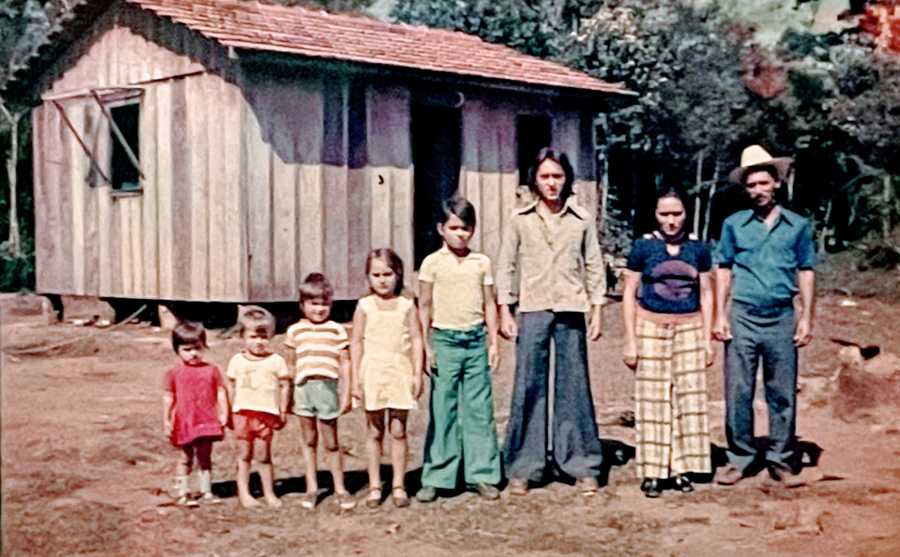 He worked hard and soon was able to build my grandparents a real home, one with many rooms. His hard work allowed his siblings to finish high school and not go hungry. With the support of my mom, he built the American Dream with nothing but his own blood, sweat, and tears. We weren't rich by any means. In fact, a lot of the time we just barely got by. But to him, he was a millionaire. He always found a way to say yes when we asked for a toy at K-Mart or a Slurpee at 7-11. We did, however, have to work for our Pokémon cards.
Dad loved fishing. All kinds of fishing, all the time. My childhood is full of memories of fishing trips. Somewhere there is a video of me catching my first fish… and then crying when I accidentally killed it by keeping it out of the water for too long. That was an early life lesson. Dad always had a camera in his hand…or on his shoulder, if it was the 90's. He videotaped even the most mundane things, like the front yard, or the water at the beach, so he could share our life with our family in Brazil.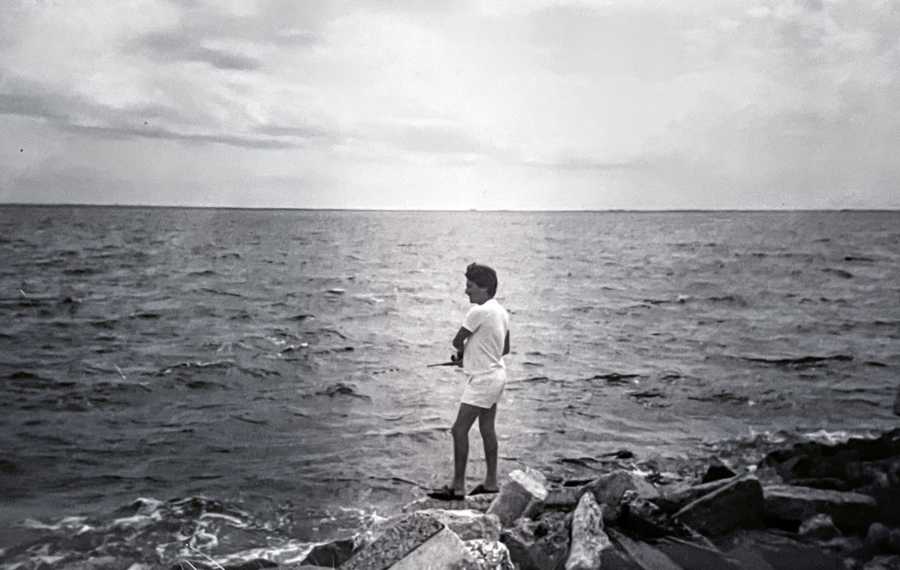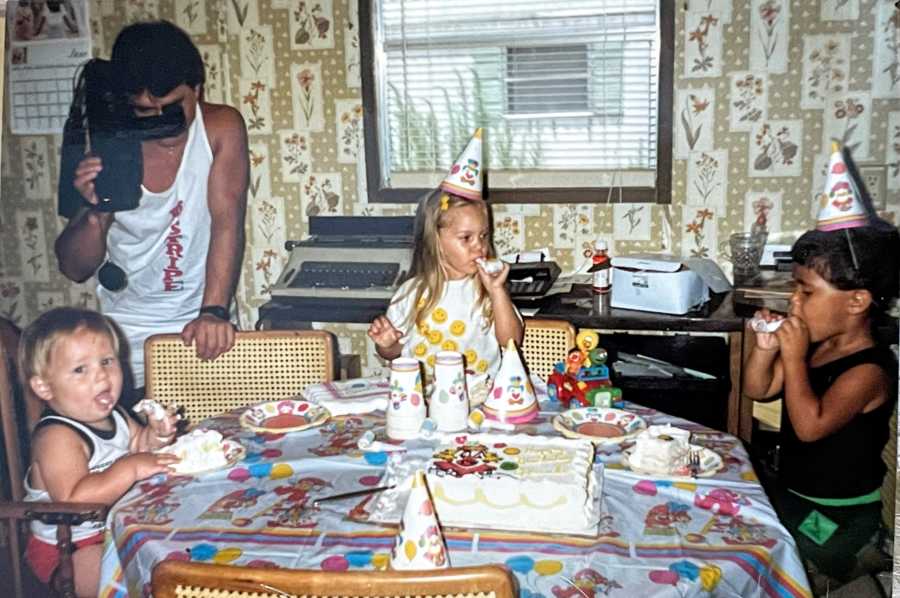 When it came to helping others, Dad was the first to volunteer. Numerous times we hosted Brazilian friends and family while they got on their feet. Every time we went to Brazil, Dad would buy several 'Sesta Basica,' a package of a month's supply of food, and would randomly drop them off to strangers in the favela. This completely changed my outlook on life and how fortunate we were to have what we had. Even in the roughest of times, I've never had to live in a cardboard house, wondering where my next meal would come from. My Dad taught me kindness, another valuable life lesson.
I got my entrepreneurial spirit from my Dad. He owned his own janitorial business the majority of my life. I knew more about marble floor care by the time I was 12 than most people will ever know. I guess that's what happens when you have to tag along to marble floor seminars on days off from school. My Dad taught me the value of hard work. That being your own boss is always best. And he taught me you don't have to hide your kids in business. We joined my Dad at many a meeting and errand. Jeff, the vacuum store owner, watched us grow up, letting us run around the store while he and my dad talked about vacuums. This normalized kids in the family business for me and paved the way for me to include my own kids in my business later on in life.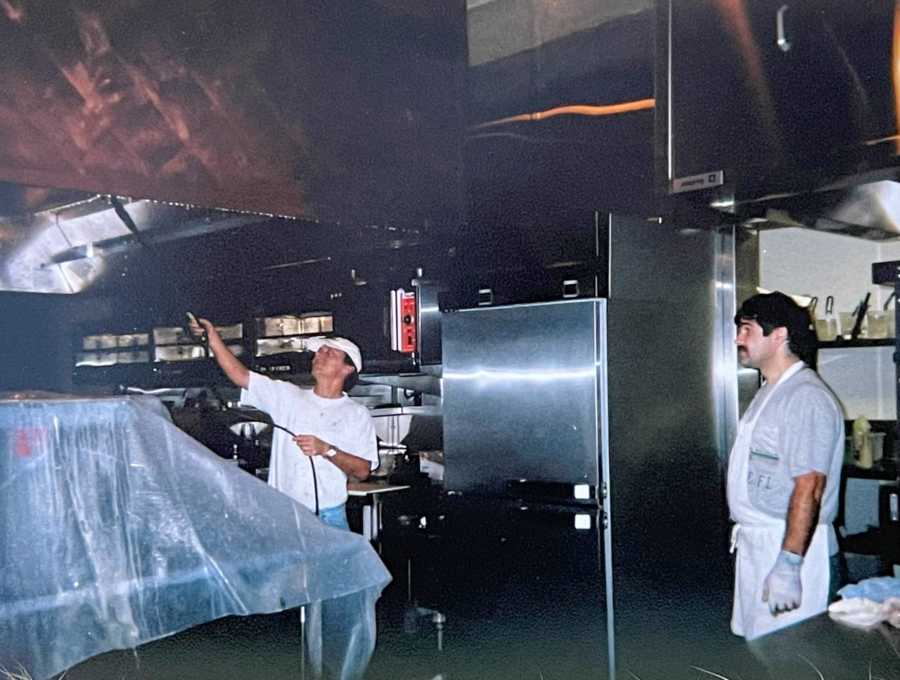 My Dad was a vibrant and funny man. He was always cracking a joke or being silly. He was the fun dad, coming home with mopeds or other random crazy toys. He snuck ice cream or McDonald's Apple Pies in whenever he could. He absolutely loved having kids. We were his world, his sun, his moon, his stars. His everything. My Dad loved his granddaughters just the same. You can clearly see it in his face in the photos of him meeting them. I'm sad they didn't get to know him as the fun, vibrant, silly grandpa I always knew he'd be. But they loved him just the same, giggling at the funny faces he would make at them after he could no longer speak.
The last few years of my Dad's life were not easy. He quickly declined and we found ourselves in the midst of the long goodbye of Alzheimer's Disease. For the last year and a half of his life, he was cared for by the most amazing woman, Michelle. She came into our lives at the perfect time, a complete gift from God. We had nowhere for Dad to go and he was not well. Michelle took him into her group home and nursed him back to a healthy place and she is the sole reason he lived for another year and a half. She was holding his hand when he passed in the early hours of May 7th from Early Onset Alzheimer's. He was only 60 years old. I am forever grateful for her love and kindness.
My Dad taught me many lessons in life. Keep your car clean, people steal things from messy cars. Don't put wax on marble floors, that's a crime against the marble. But he taught me just as many in illness and death. Cherish every moment. Have ALL the conversations. Make time for those you love. Celebrate. Celebrate everything. But most importantly, he taught me 'yes, and' isn't just a tenant of improv comedy, it's a way of life. Don't be afraid to live in someone else's world. Add to their world. Make it beautiful and vibrant and full of life. Add comfort to their world. You may never understand their world, but you can always make it better. 'Yes, and' when it's uncomfortable. When it's least expected. 'Yes, and' your kids, join them in their world, where unicorns are real and ice cream has no calories. 'Yes, and' your Alzheimer's consumed dad. See the world through his eyes. Meet the players on his stage. 'Yes, and' everything.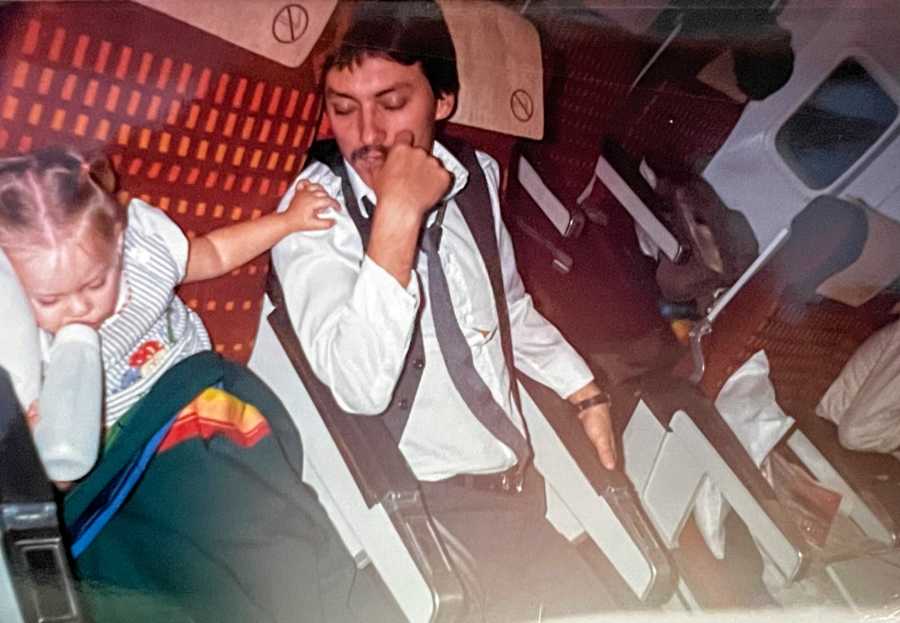 I recently took my Dad home for the last time. We laid him to rest in our family tomb in Reserva, Parana, Brazil. Once again, Dad gave me the opportunity to 'Yes, and.' Seeing the state of this small town, greatly impacted by Covid, I felt the urge to help, much like Dad had. What better way to honor Dad than to continue his mission of feeding people. So, I asked my network for help. For $15, we can feed one person for a month with a 'Sesta Basica,' an all-inclusive package of staples. For $35 we can feed a family of 4 for a month. For $50 we can feed a large family for a month. I put out the call and boy, did my people answer. In a short 2 days, we raised $4,000 USD, the equivalent of $20,000 Brazilian Real, enough to feed A LOT of people for quite a while. So I'll keep feeding people, as Dad did, for as long as I can. I can't think of a better way to honor and remember a man whose entire life was dedicated to making life better for anyone he could.
In memory of my Dad, Jose Celso Araujo. September 6, 1960 – May 7, 2021."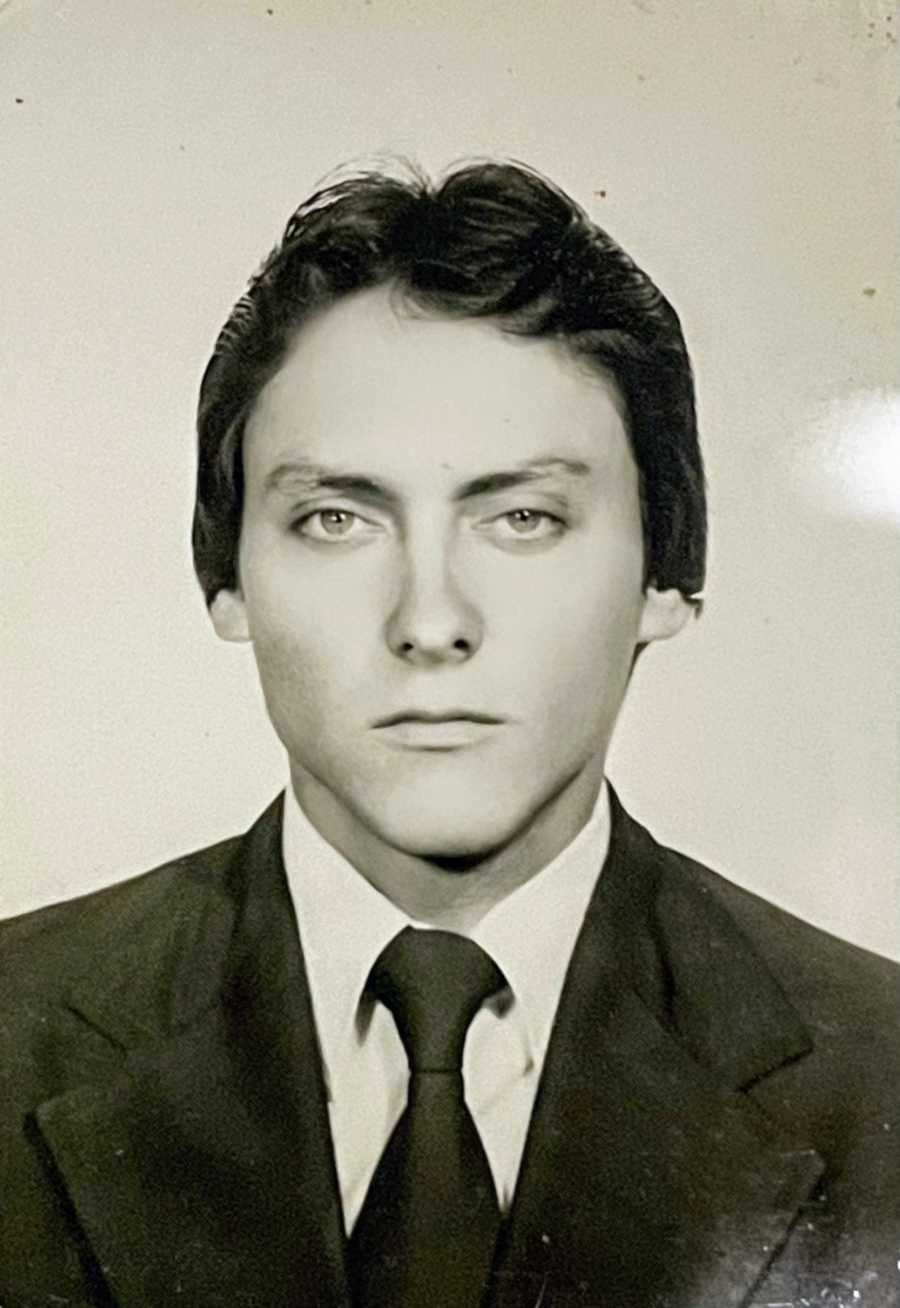 This story was submitted to Love What Matters by Jennie Wood. Submit your own story here, and be sure to subscribe to our free email newsletter for our best stories, and YouTube for our best videos.
Read more Stories like this here:
'Dad takes broken things and makes them whole again, with the love, sweat, and all things great only a father can provide.': Grieving daughter says 'it's not just houses he fixes, it's people too'
'My boyfriend sprayed cologne in the air. I froze and stopped in my tracks. I went into an immediate panic attack and cried uncontrollably.': Young woman shares tribute to late father, 'Grief comes in waves'
'The doctor passed along his last words: 'I love my grandkids.' It was unreal how fast the virus took him.': Woman shares ode to father lost to coronavirus, 'I will make him proud'
'Who are you? I don't know you and I'm really scared,' she said, shaking. She was crying now. I was her baby, her best friend.': Woman shares painful Alzheimer's journey, 'Nothing prepares your heart for the day your mom doesn't know you'
Help us show compassion is contagious. SHARE this story on Facebook with family and friends.