"I pull the blanket to the side, stretch my whole body after a good sleep, and sit up on the side of the bed. I reach over to grab my prosthetic. I pull out the charger and apply the golden leg to my stump. That's how I've started my day trough my whole life. Or well, since I was about 4 months old. I was born with one leg and malformations on both of my hands. When I was about 4 months, I showed signs of wanting to stand so my parents contacted a prosthetist and I got my very first leg. It was so small that there was no room for a knee joint so it was totally stiff. When I was 6 months, I tried to walk.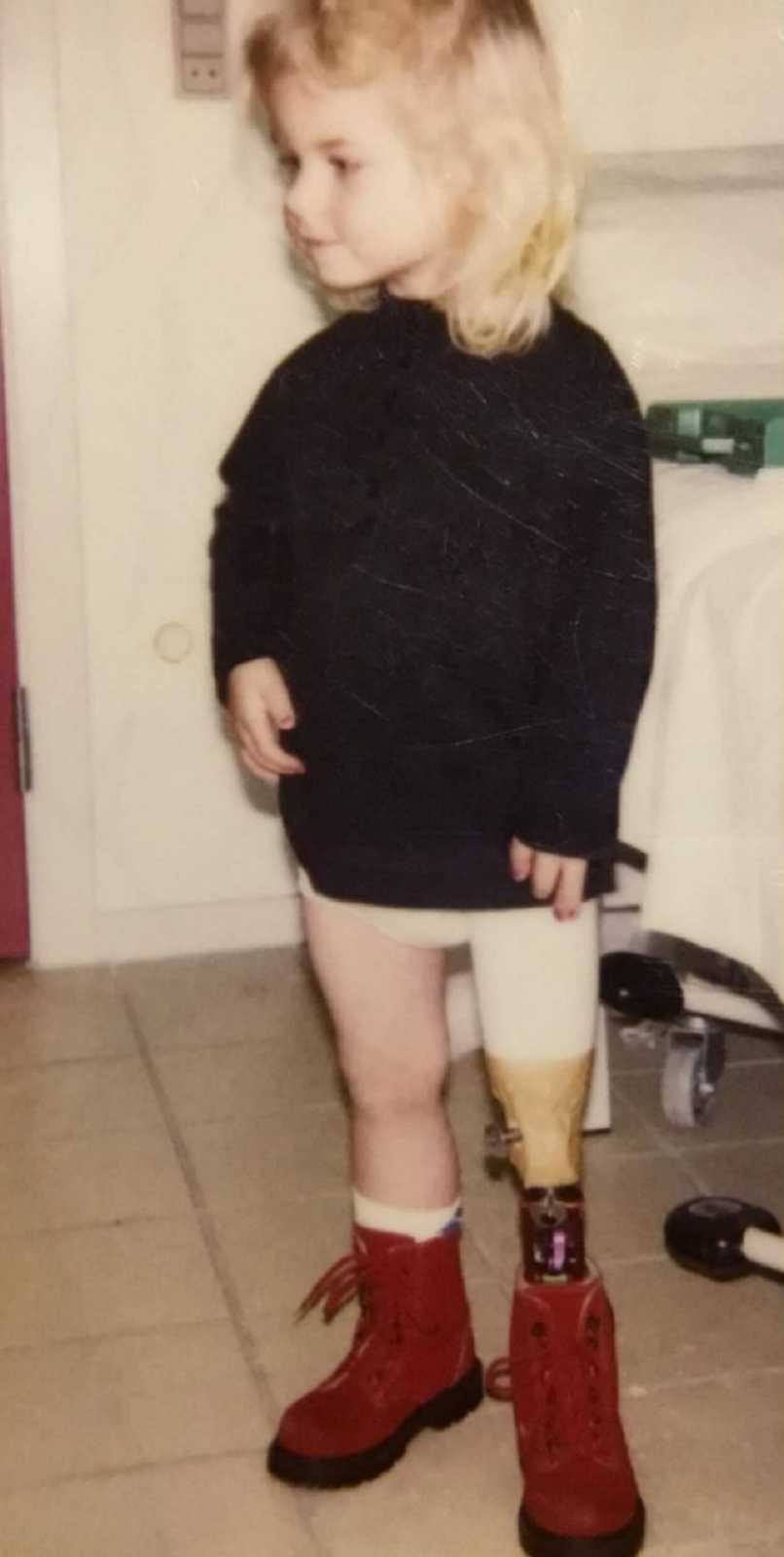 I grew but the prosthetics didn't. I was on a constant road trip to my prosthetist. I had a prosthetic for about 6 months and then it was too short.
I was never bullied in school. I never felt different as a kid. I wasn't ashamed about having one leg until I became a teenager, and then it slowly started. First, I tried to discreetly hide my left hand and later, I wouldn't wear skirts or dresses. When I was about 23, I got my robot leg. I did wear dresses but I didn't like to wear anything too tight on my butt because you can see the edge of the prosthetic. I hated it. I was so ashamed of showing that part of my body. The shamefulness slowly disappeared, this summer when I lost my husband in a motorcycle accident.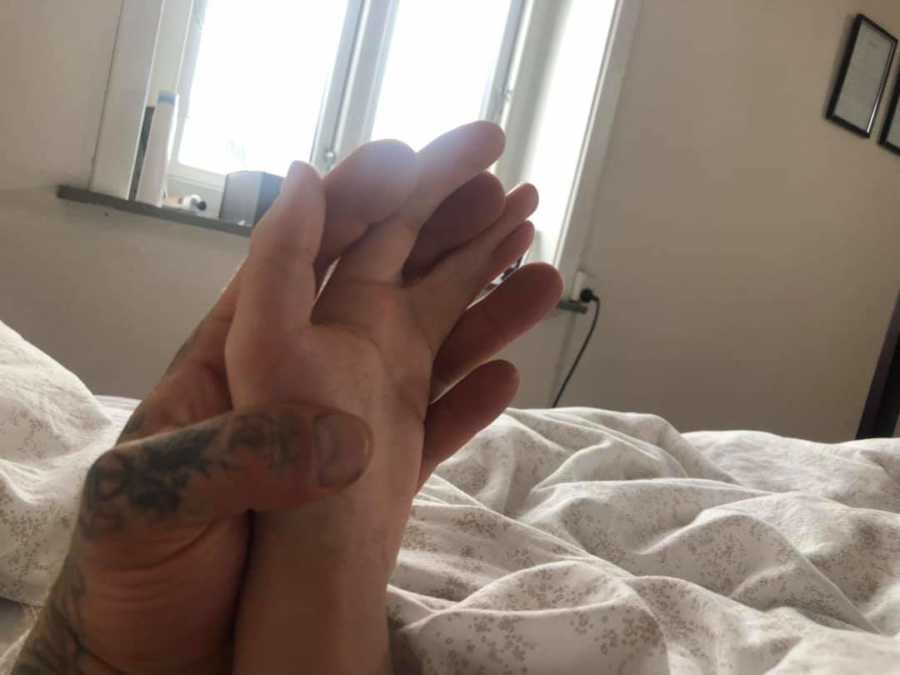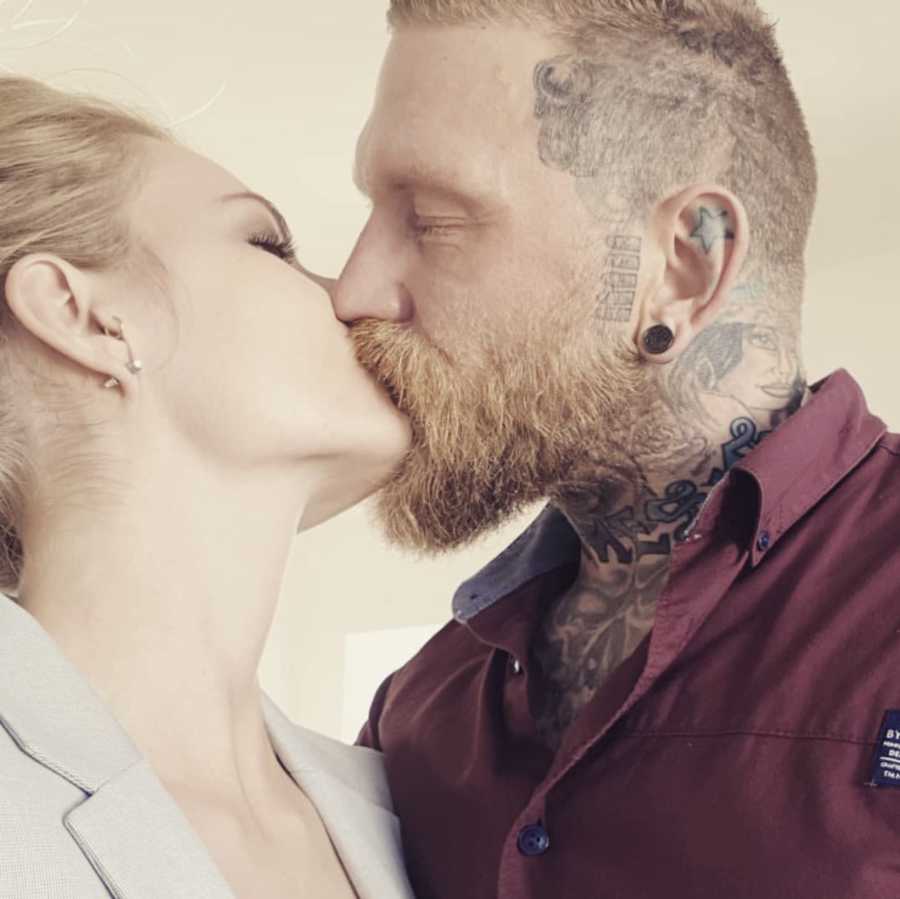 Since his passing, I got so confident in my body. I said to myself, 'I've experienced true love. He loved me for who I am and I want everyone else to see exactly who I am! I will never hide and never be ashamed again.' So now I walk around on a gold-colored leg with skirts, tights, or dresses. I always show it. If you live with a disability, a malformation, a birthmark, are overweight, or anything else that you don't like –DON'T feel like you need to hide it! When you show the world that you're not ashamed, it will affect people around you. It will affect your confidence and the way people see you. Instead of seeing an insecure person, they will see someone who rest in themself and someone who has the balls to show that there's nothing wrong with being different.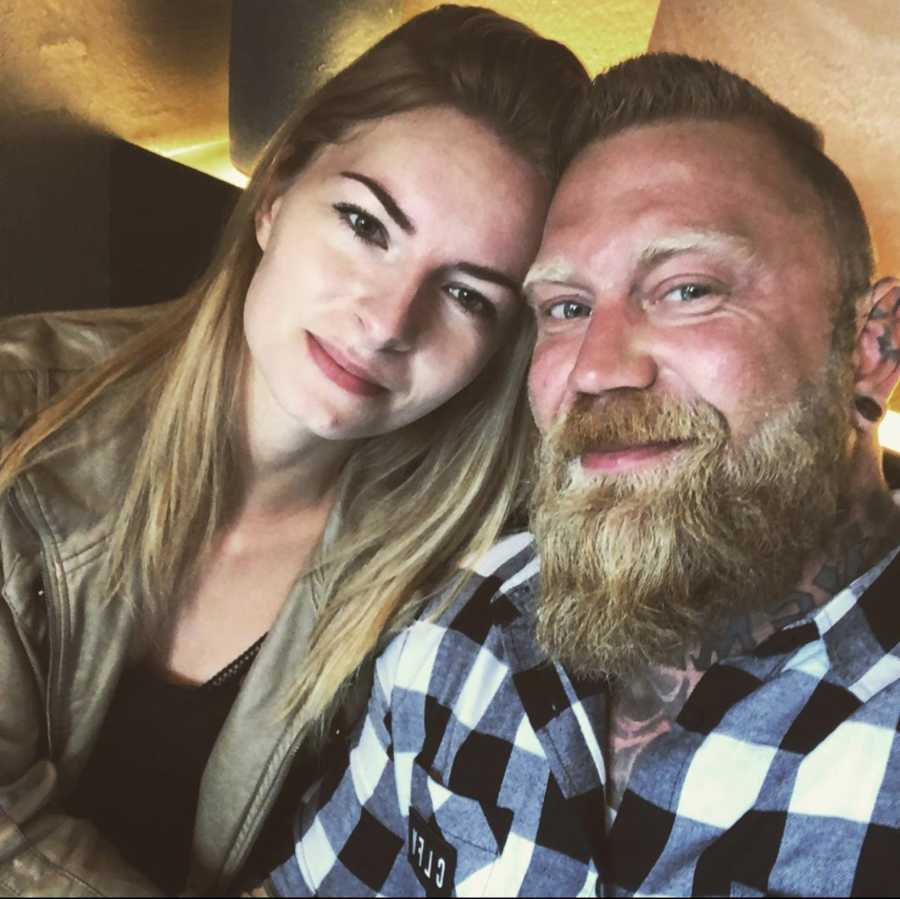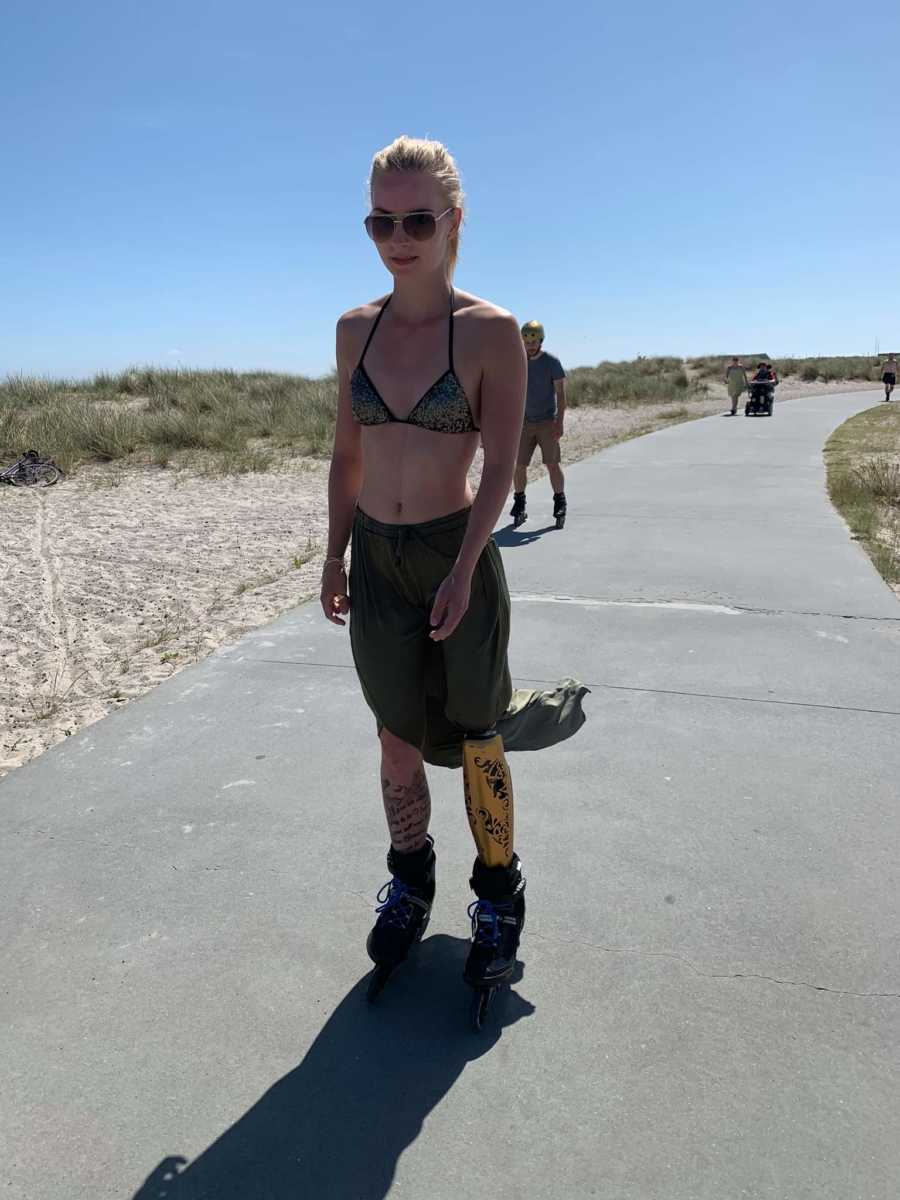 When I was 10, I started swimming and ended up at the national team. That gave me a lot of confidence as well. I stopped swimming when I was 16 and started working out in the gym. Now, I do bodybuilding. Not as a pro, but I like building muscle and pushing myself through an intense workout.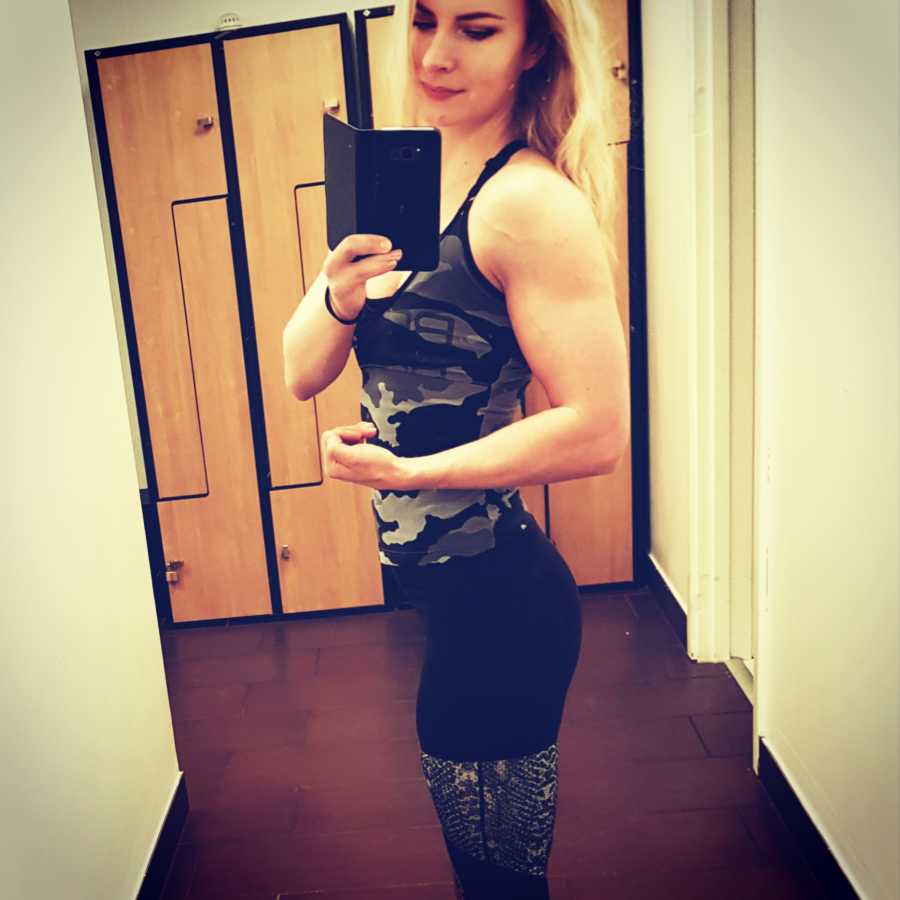 When I'm in the gym, I love to inspire people. I enjoy showing that you can find solutions and that everyone can work out. Every day, I have people coming to me, telling stories or simply just to ask advice or giving compliments. I use my Instagram to show specific exercises, workouts and solutions for training legs (leg) with a prosthetic.
Besides going to the gym, I love to spend time on climbing walls and on roller skates. There is a computer inside my prosthetic that is connected to an app on my phone. On the app, I can change mode so that the leg fits the activity that I'm doing.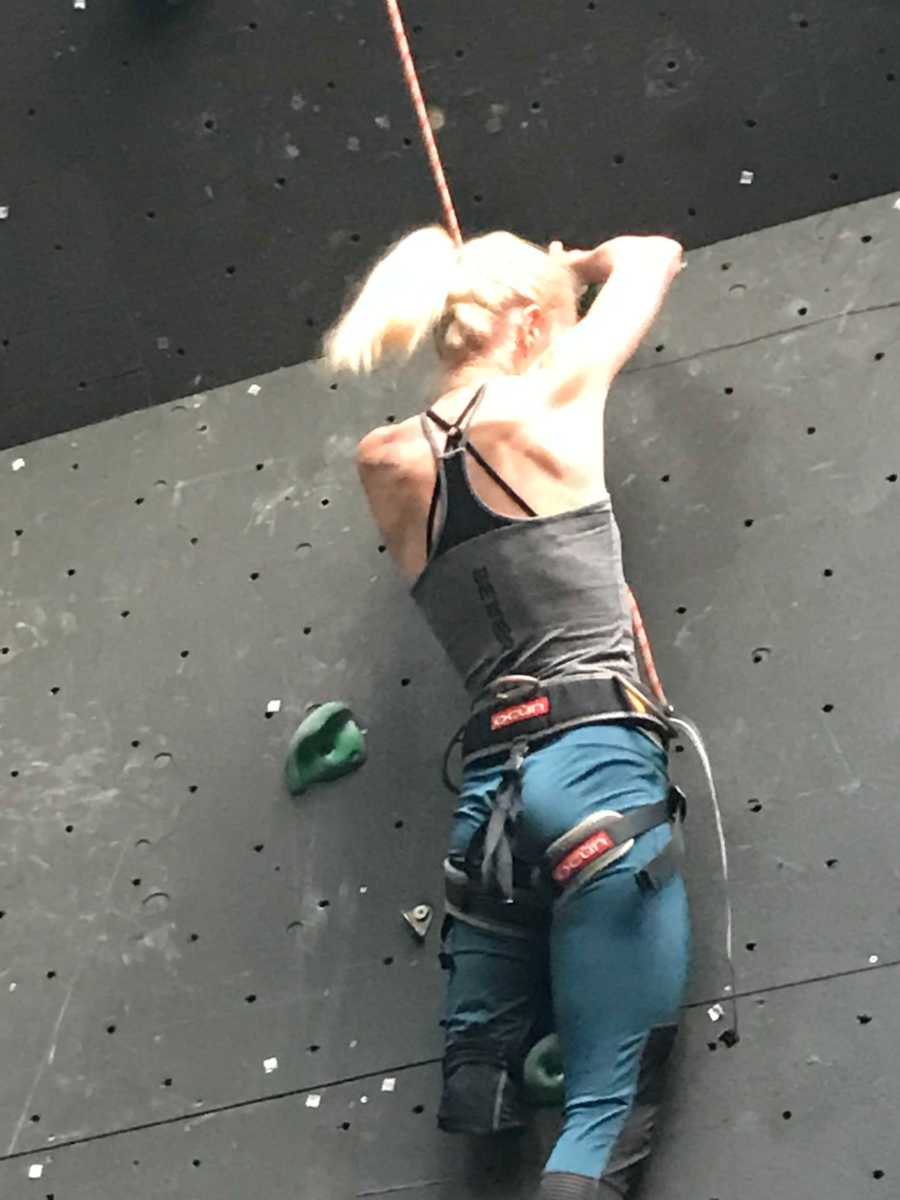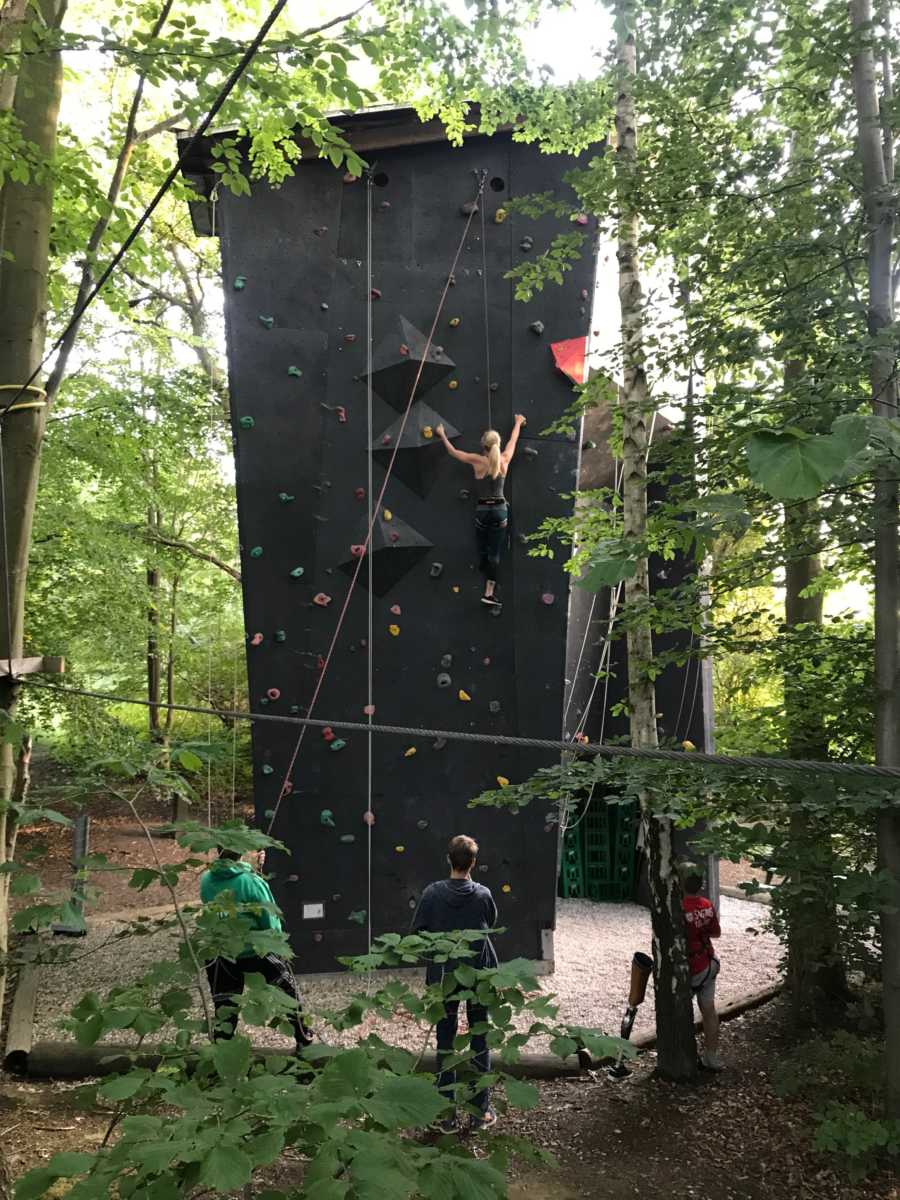 One of the things I like the most about having one leg is when kids come up to me in awe of my prosthetic. Usually, they are shy and don't know what to say or do. I talk to them about my leg. Show them how I change it and tell them that I can get it in any color I like and with unicorns or superheroes. One day at my job, I talked with a little girl about it and when she left with her mom she said, 'Mommy, I also want a leg like that!'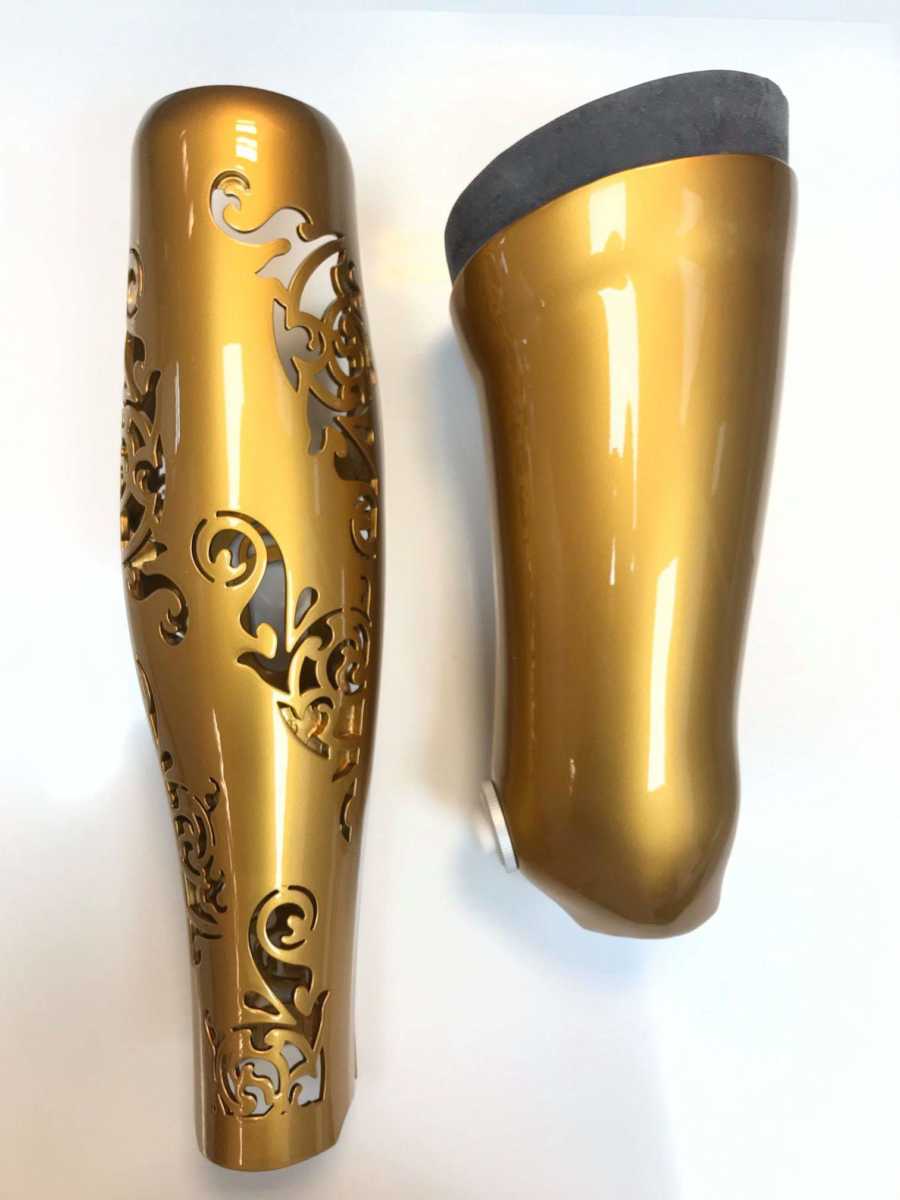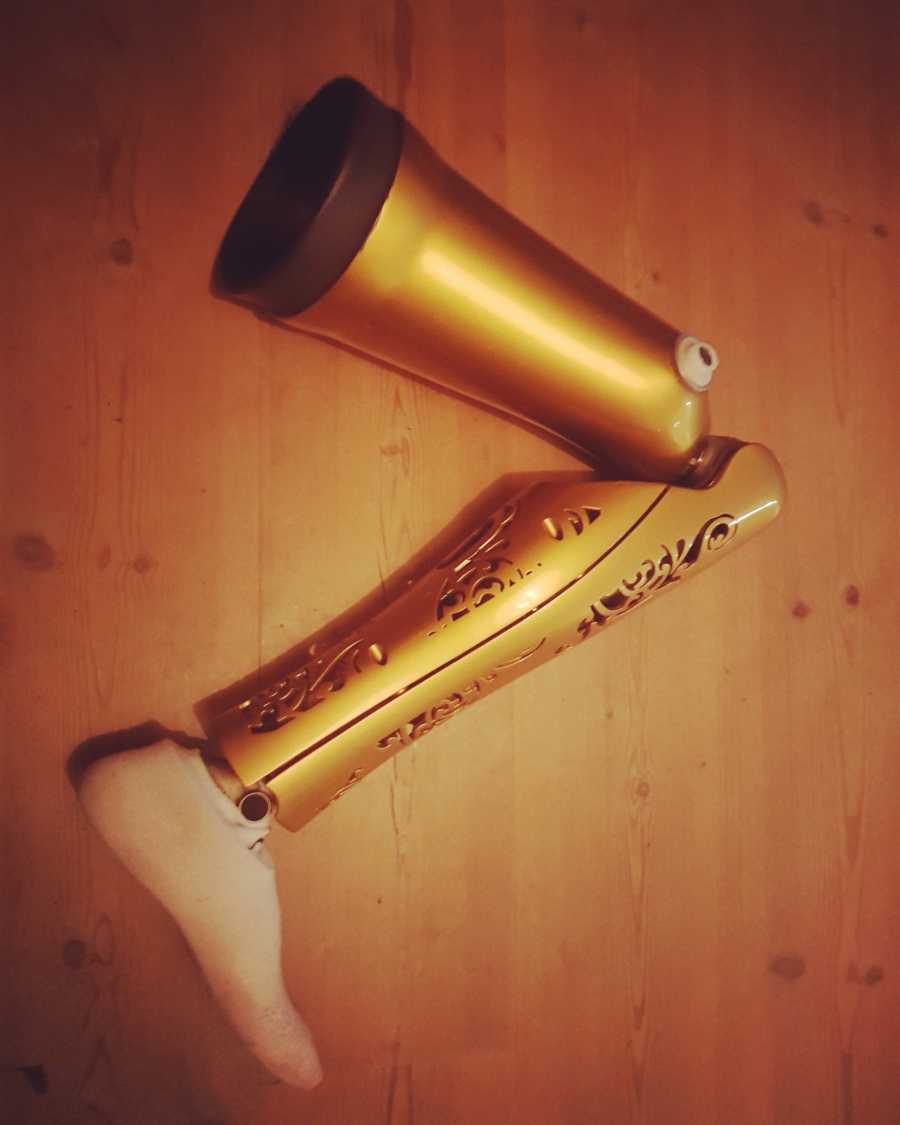 When I talk to kids about it, open-minded and calm, I teach them not to judge and not to have any shame about being different.
Not all amputees are cool about it. I once saw a man with the same prosthetic like me. I went to him and said, 'Hey, awesome leg!' and stood there like, 'Look, we look the same.' He totally rejected me and I felt so sorry for him not being able to joke about it. I was totally excited about meeting someone like me.
I know a woman who had her amputated about a year ago. I've known her the most of my life. When her wound was healing before she could use a prosthetic, I talked with her about living with one leg and told her that she could still wear high heels. I showed her my foot. I can adjust it to the shoe that I'm wearing. I showed her that I didn't care about showing my leg and that I was totally relaxed about people looking and kids pointing. Now she just owns that robot look! I'm so proud of her!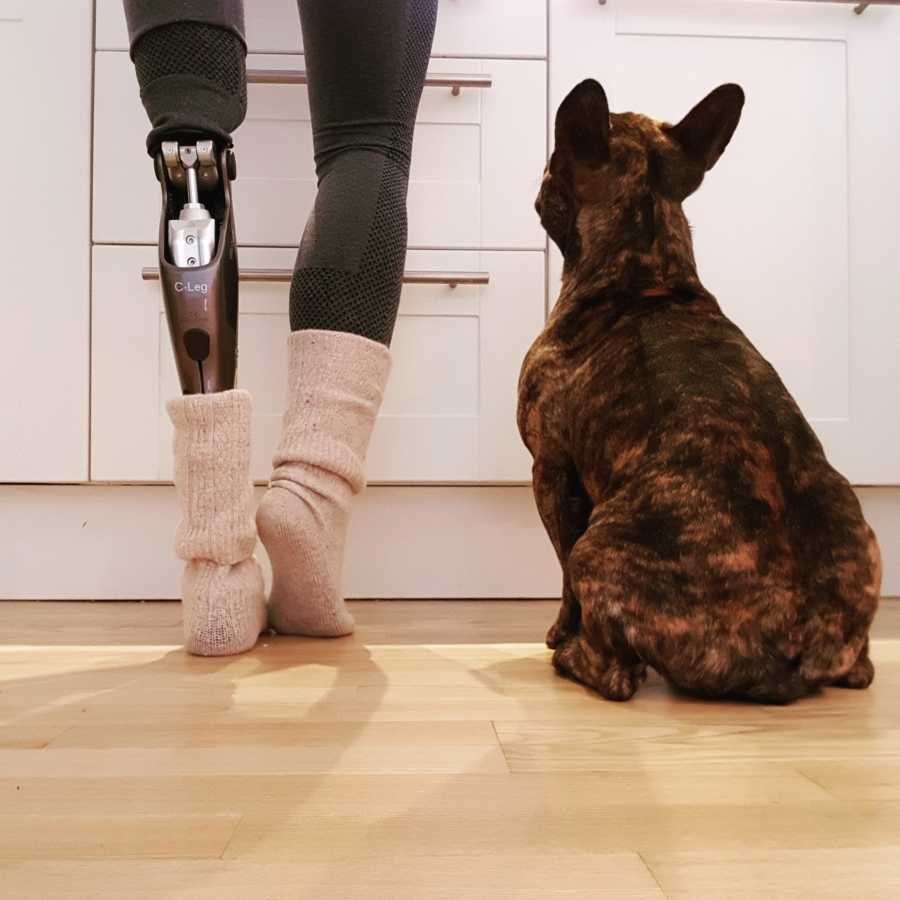 I guess people have prejudices but I really don't care. Maybe some people think I'm too much or want attention. Yes, I want attention! I want attention so that I can change the perception about handicaps and help people find solutions when they work out, so they can feel more calm about whatever they are dealing with.
I have many people messaging me, telling me that they're scared to be judged when they've got their amputation done. They are afraid of standing out. Why should we all blend in? Because we are scared of the unknown. When we blend in, there's less chance that people will notice us and judge us. If we all look the same, the world won't point at us telling us that we are too much. You know what? You have ONE life and ONE body. I want to stand out. I want to get the most out of every day. If that includes showing off my golden robot leg, so be it. I'm badass and I want the world to know!"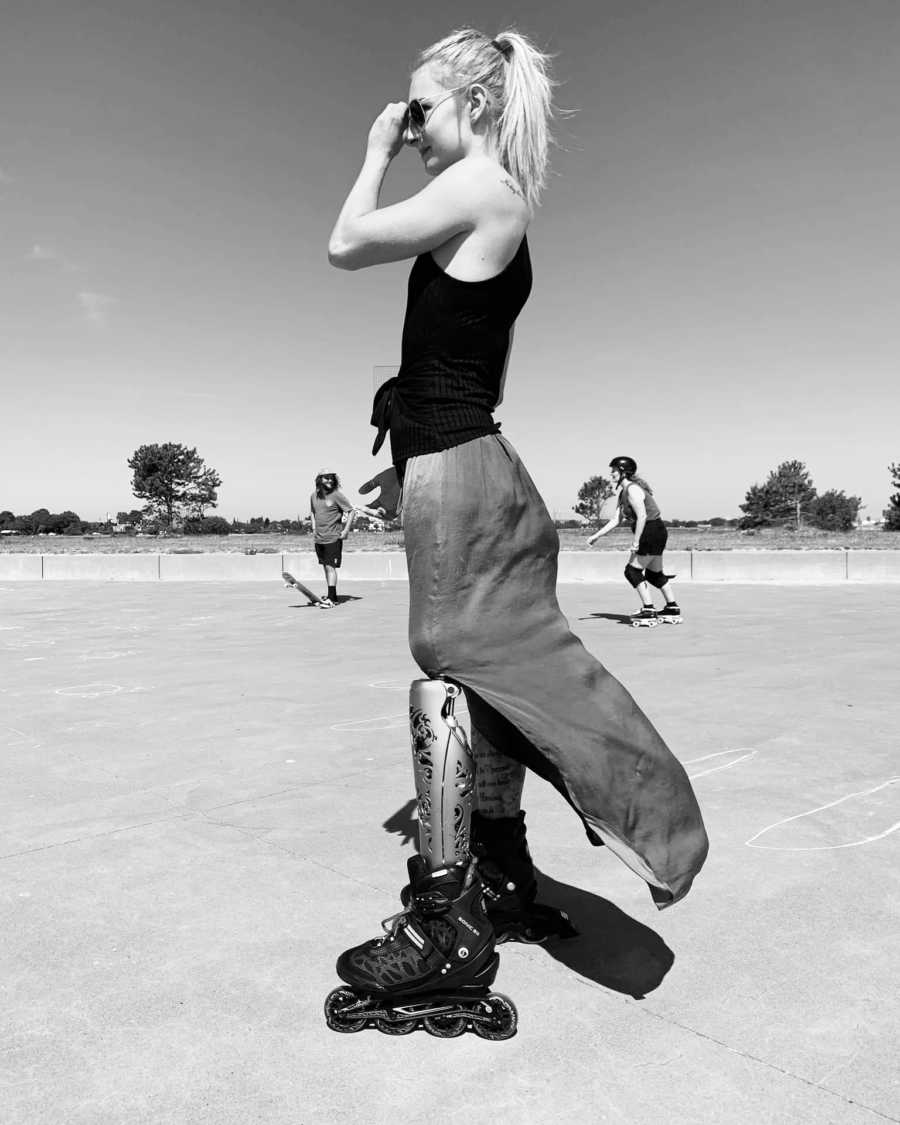 This story was submitted to Love What Matters by Maria Lassen of Denmark. You can follow her journey on Instagram. Do you have a similar experience? We'd like to hear your important journey. Submit your own story here. Be sure to subscribe to our free email newsletter for our best stories, and YouTube for our best videos.
Read more inspiring stories about living a full life with a limb difference here: 
'How dare she take away my unique quality?' I was the 'girl with one arm.' I was MORE popular.': Young woman with missing arm always embraced her difference, 'My sparkle is who I am on the inside'
'Why am I doing this?' I couldn't run at the park or playground. I hid my pain from my parents for years. When I spoke to them, they were shocked.' Man surprises parents with life-changing decision
'He looks healthy, except he was born without a right arm.' Little boy surprised with comfort Teddy bear while being fitted for prosthetic arm
Give other people strength and courage to love themselves. SHARE this story on Facebook and Instagram.