"It's easy to say never give up when you are still anxiously waiting to be the one who can say I'm pregnant. For many years, I was you.
I know what it's like to secretly despise pregnancy announcements and pretend that I was happy for the women who just found out they were having a baby boy or girl. Congrats! But when will it be my turn? I know the pain of sitting through a baby shower. I'd put on a brave face, but inside I was angry – angry they would dare invite me to revel in their joy. I remember crying in the bathroom one time. Is it over yet? Can I go home now?
I also understand how it feels when people continue to ask – do you want kids? When are you having kids? This is the worst question you can ask someone going through fertility challenges.
Hi, I'm Nineveh Madsen. I'm 37 years old and for more than three years I embarked on a journey to becoming a mother. The road was arduous. It was long, and there were times that I thought – this may not be my destiny.
Like any couple, we got married with high hopes of getting pregnant soon after getting hitched in 2014. My husband, John – a former NFL player was only 30 and even though I was nearing my mid 30's, I didn't think twice about my age.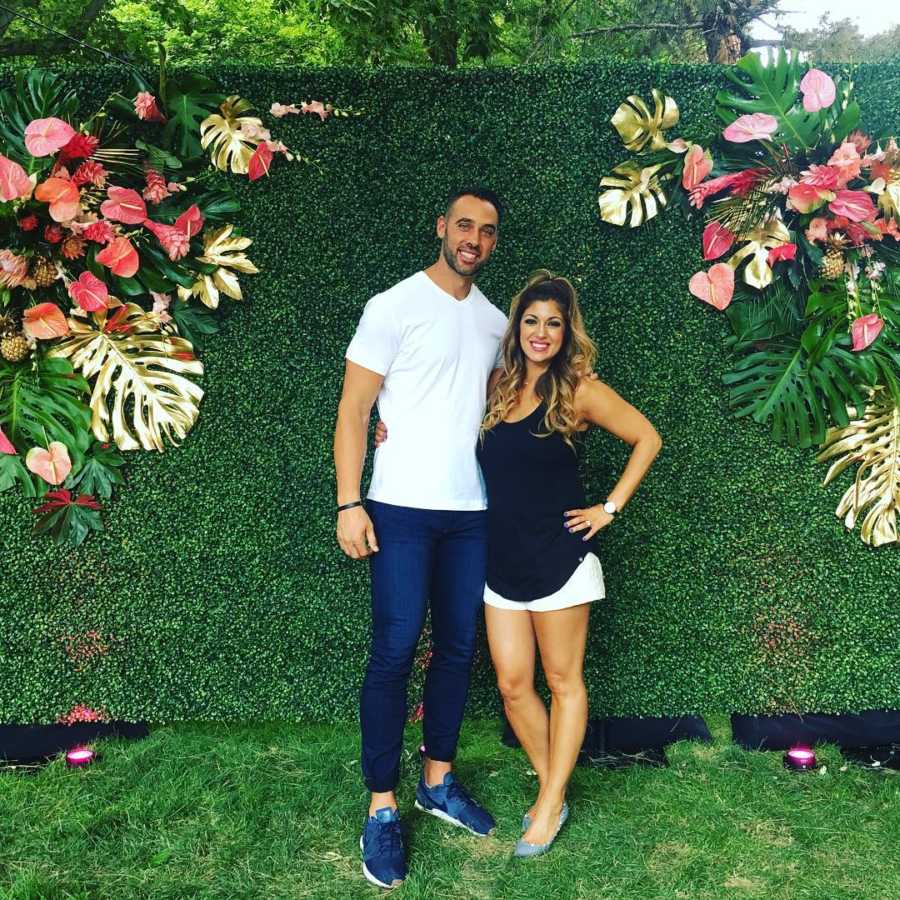 After about 6 months of trying, I started to get worried – scared something was wrong. We went to see a doctor who specialized in an all-natural approach. He was a doctor at a well-known University and for eight long months we took his advice, charting and tracking – and still NOTHING! Then one of my good friends asked if they had ordered an HSG for my uterus. This is where they use a blue dye and a tiny balloon to get a real look inside. I pressed my doctor over and over until he finally agreed it was time for an HSG. They discovered the right side of my uterus was distorted. By what? They weren't sure until more tests were ordered. Turned out I had several large fibroids burrowed deep within my uterine wall. I was angry – upset at the medical professionals. Didn't they know better? Our doctor was embarrassed he didn't catch it on an ultrasound. We did so many during the eight months we spent with him.
It wasn't until we saw another doctor for a second opinion that we began our IVF journey. He told us, 'I'm afraid it's your only chance.'
 We had no idea the cost! $25,000 for an IVF round. I went through two rounds of IVF, and an invasive surgery to remove fibroids that our insurance company fought us on. It was hard enough to have to pay for IVF; I was disappointed at what a struggle it was to get our insurance to cover my surgery. Because it was fertility related they at first refused to cover the expenses, and the truth was if they didn't remove them – my fibroids would have kept growing potentially causing me to get a hysterectomy someday. I appealed and said it was not up to them to decide whether I could have children or not. After several appeals from myself, my IVF doctor and a stern warning that I would sue – insurance covered my fibroid removal surgery.
By now it was 2017 and we had endured two rounds of IVF which involved hundreds of shots including human growth hormone, and dozens of doctor's visits. The emotional roller coaster is real – the financial struggle was too.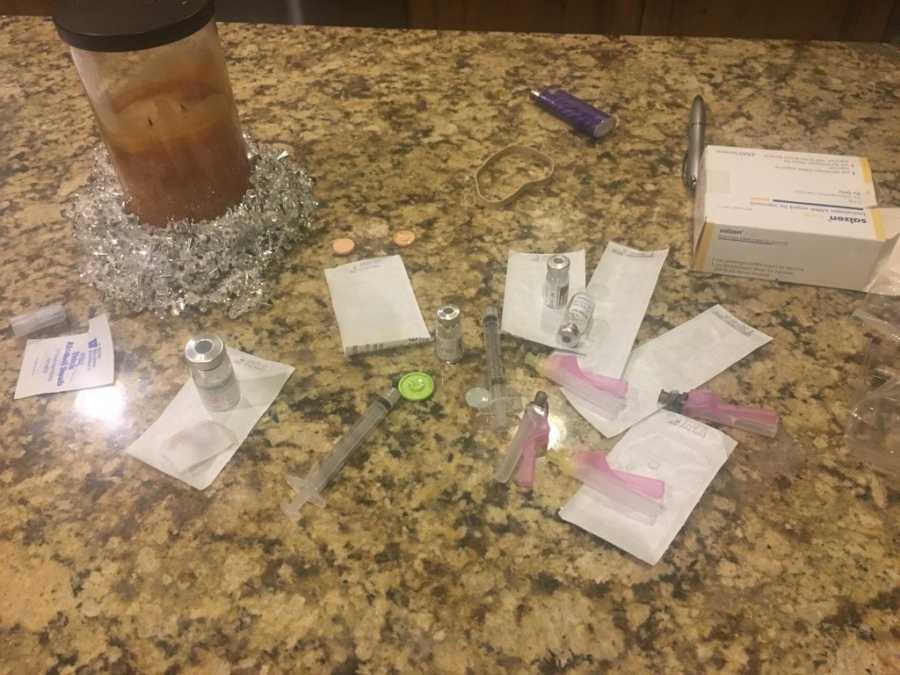 Here's an excerpt from 2017 when I wrote a blog about a failed IVF transfer:
I'm just days away from turning 36 years old, and by most standards – I can comfortably say I've accomplished a lot in my life. The more than decade long career as a television news broadcaster, the guts to leave it all behind and launch a college kid's dream of owning a magazine. Here I am. I've done it. I'm doing it! I'm proof that with hard work, perseverance and a lot of passion – you can accomplish anything. Everything I've plastered on my vision board is coming to fruition. Everything but becoming a mother.
 Christmas 2016 will go down as one of the most trying emotional times of my life. We put our faith in a 'Christmas Miracle' – what we got was yet another test of our faith. Our second round of IVF (in-vitro fertilization) failed. The first round was hard enough. But to get the devastating news that I was not pregnant again on Christmas?
 More than $30,000 later …here I am, left wondering – will I ever become a mother?
 As I drove to the gym the morning after – I yelled to the world, 'Is that all you got for me? Is that your best shot? You think you can break me? You can't b-r-e-a-k me.' The challenges my husband and I have faced would break anyone. It will test your self-worth, your faith and your marriage in more ways than one.
But here we are, still standing.
So many women – too many women are faced with what we went through. There were so many times I asked why. Why me? Maybe this is why. So, I can share my story for the women who feel alone.
Struggling with fertility will challenge your way of thinking, make you question everything and search for answers you may never find. I have seen it devastate women, witnessing the impact it had on the women who are still waiting, hopelessly – to have a family. I 've heard stories of women who felt that without the title of mother their life wasmeaningless. It's not. Your life – mother or not – means something.
What I remember throughout my 3 + year journey to get to where I am today is believing that we would be parents someday. We didn't know when or even how. The only thing you have is your mindset, and your ability to cope with the shifting winds. I kept telling myself I know how this story ends. I've written it down, it's on my vision boards –I got this. I'm not saying it was easy, and I'm not saying my armor protected me day in and day out. I had days …dreadful days, but that voice – a soft whisper told me "You'll be a mother someday."
After the second failed round, we had one embryo left to be frozen. For 6 months while I healed from my fibroid surgery, I prayed every day – I didn't know if I had it in me to go through another round. We went in to transfer our baby in late June of 2017. Bloated from all the medication and shots to prepare myself for the transfer, I remember thinking, 'This is it. This is our only hope.'
 For ten days, we waited. Every night I gave myself a progesterone shot in my hip – sometimes gushing blood …it was not a pretty process, but I just kept having faith. This time was going to be different, I told myself.
Then we got what was always the dreaded phone call from our doctor's office – a nurse was on the other line. I held my breath; my husband sat at the kitchen table nervously staring at me to gauge my reaction. The nurse asked, 'Are you sitting down?' In that instant I knew. She exclaimed, 'You're pregnant!'
My husband and I wept together – and so did Nurse Denise. Finally, our little miracle was ready to be with us.
Jasmine Ishtar was born a healthy baby girl in February 2018.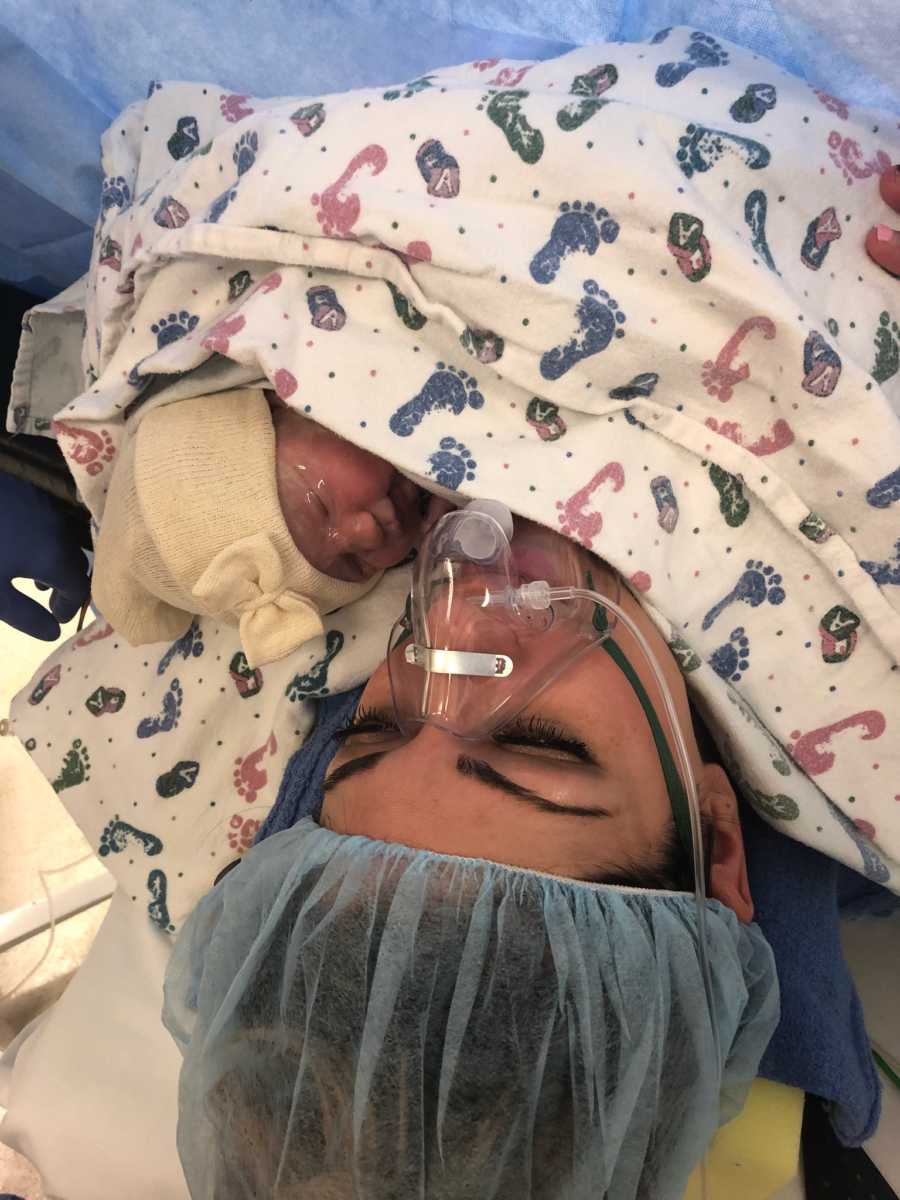 In life, you should never give up on the things you want. Whether it's parenthood, finding the love of your life, getting that degree, applying for your dream job, traveling the world, or building a business…
Do. Not. Give. Up.
The universe favors those who have persistent faith. And when you don't have faith? Borrow it. Because that's what I did."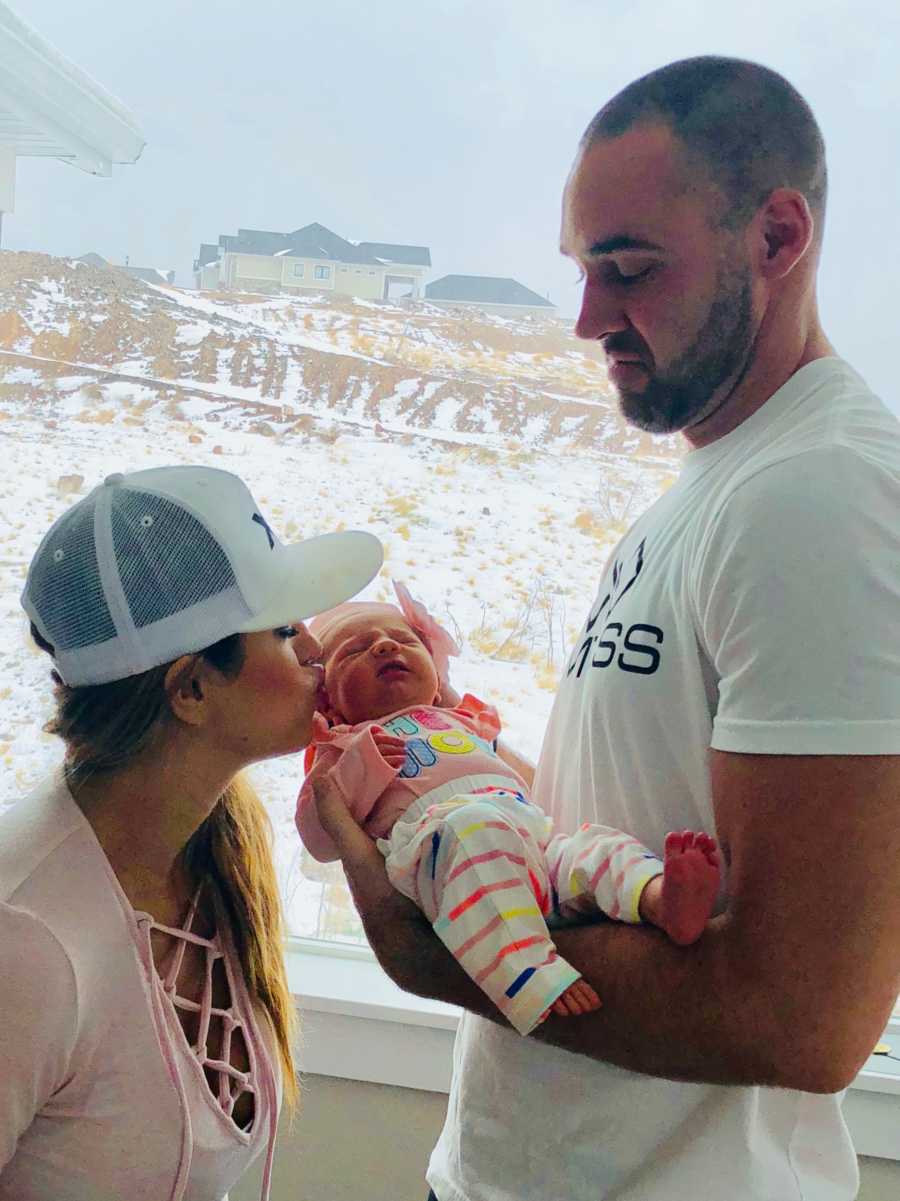 This story was submitted to Love What Matters by Nineveh Madsen founder of Her Magazine.  Follow her on Instagram here.  Submit your own story here, and subscribe to our best stories in our free newsletter here.
Provide hope for someone struggling. SHARE this story on Facebook with your friends and family.