"When Lucas was a toddler, he could tie his shoes, throw a football, recite nursery rhymes, put puzzles together, and he would sit and flip through his book of football cards for hours. He developed normally as a toddler. Around age 2, we started to take notice that he was delayed in speech, many times seeming as if he was in his own world. He was not always responding to us calling his name or noticing as we tried to get his attention.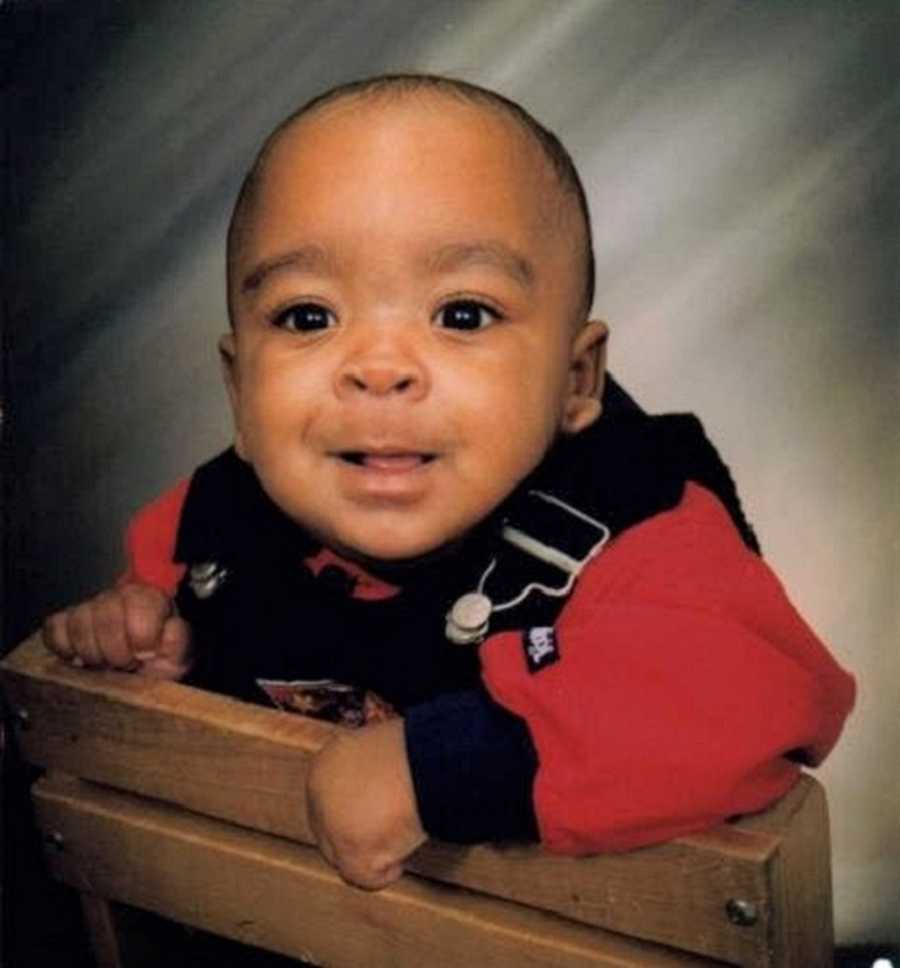 His first diagnosis was Pervasive Development Disorder, moderate hearing loss, and Oppositional Defiant Disorder. Most children with Sanfilippo also go through years of misdiagnosis. Lucas is our only son and the youngest of our four children. As we watched Lucas forget how to tie his shoes, throw the puzzles in frustration, as well as barely be able to complete a sentence (let alone recite his favorite nursery rhymes any longer), we kept pushing for answers knowing this initial diagnosis could not be right.
In 2005, when Lucas was 7, we ended up at his initial gastroenterology appointment. Lucas spent hours screaming, running in circles, and couldn't sleep. This went on for months. We chanced upon finally getting the answers we were looking for. Dr. Dawn Ebach at the University of Iowa Children's hospital listened to our concerns. After so many years of feeling like I was not being listened to, letting go of my distrust in specialists at the time was hard. I was beginning to feel like I was a mother being labeled with Munchausen by Proxy Syndrome (MBPS). This involves the exaggeration or fabrication of illnesses or symptoms by a primary caretaker.
She started to explore genetic disorders and the first blood test was for Wilson's Disease because of Lucas's enlarged liver. We had been through 4 years of genetic testing prior, but all tests were disorders related to his hearing loss. The test for Wilson's Disease was negative. Not long after this initial appointment, Dr. Ebach called us at home on a Sunday. Yes, a Sunday! She explained she had been sitting in church and she knew what Lucas had. She said he had Mucopolysaccharidoses. She remembered studying the disorder while in graduate school. We would have to do further testing to determine what form. Our journey towards a diagnosis began.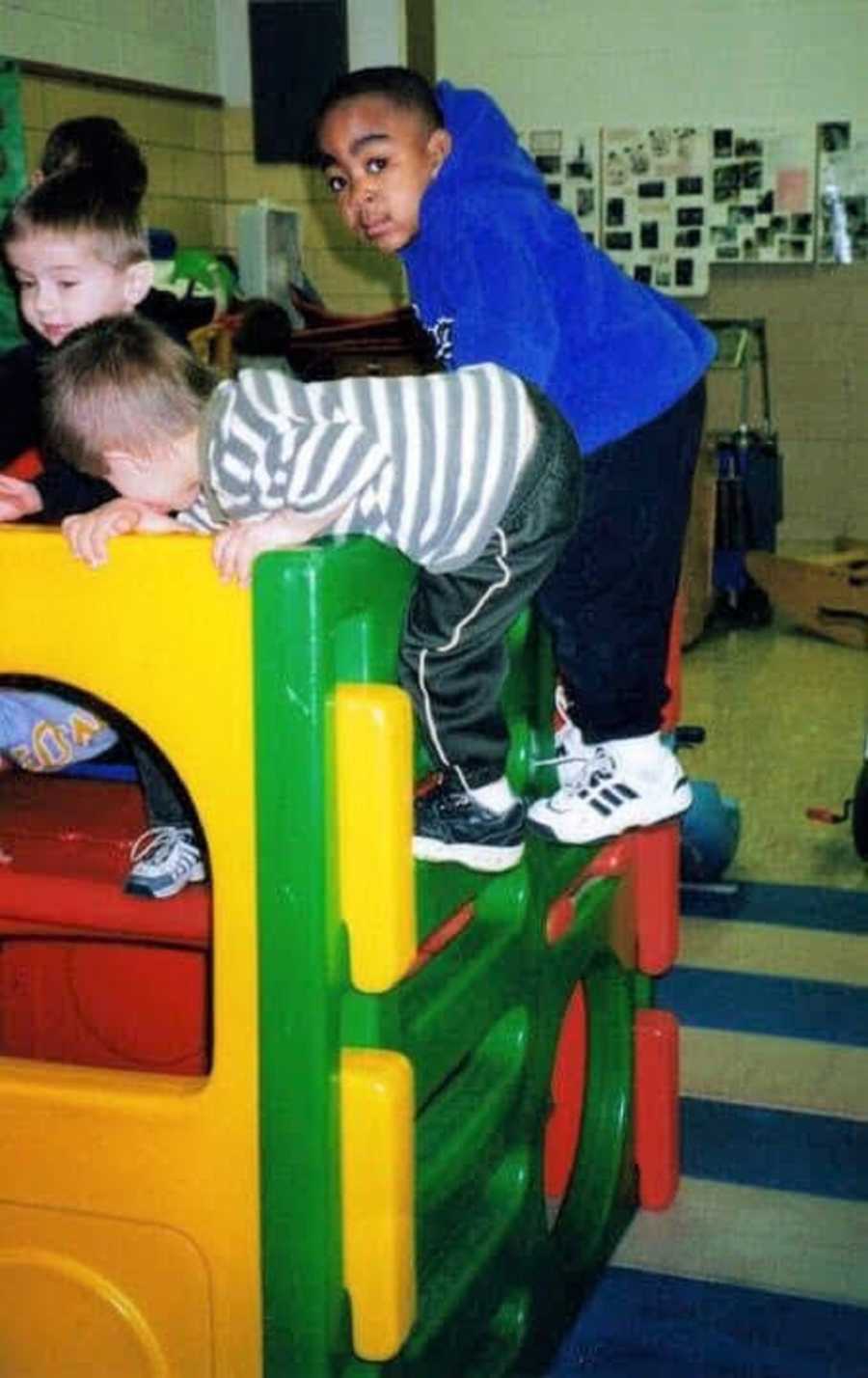 We began seeing Dr. Copeland in genetics. This first appointment with her will always stand out to me. I remember sharing our Lucas' story and how he developed normally as a toddler than progressively started losing skills. She watched Lucas so intently all while nodding in acknowledgment as I recounted what many specialists seemed to dismiss. We started genetic testing for MPS. We learned that at that time, MPS II (Hunter Syndrome) had a treatment. This treatment was ERT, or enzyme replacement therapy. The treatments are nowhere near a cure but could slow down symptoms and progression.
After I did exactly what our new geneticist told us not to, stay off the Internet, my research led me to the term Sanfilippo Syndrome. He carried all the symptoms. After a 3-month wait, the blood test came back, and I was right. We then started our new life of learning. We knew the symptoms would continue to get progressively worse, and one day, the smile that made my heart flutter and the eyes that brightened every room would one day lose their spark and I would slowly lose a piece of our heart.
Sanfilippo Syndrome is a rare and fatal inherited genetic disorder. There are thousands of children suffering from the syndrome with a life expectancy between 12 and 20 years. There is no treatment, no cure…only hope. Doctors can do little for Sanfilippo's symptoms and nothing to stop the catastrophic regression.
We spent over half of Lucas' life as a family knowing we were on 'borrowed time.' When your child has a diagnosis of a fatal disorder you spend every waking moment making every experience, no matter how small, count. You fill your memory bank with the feel of their touch, the smell of their skin, the joy of their laugh and smile. Every holiday, vacation, school function, activities and outing all were carefully pre-planned to make sure it would be Lucas 'friendly.'
Lucas taught us how to live, learn, and love unconditionally. Everyone who encountered him immediately felt his strength, courage, and inspiration. He started and ended every day with a smile reminding us life is short, take in every moment as it might be your last.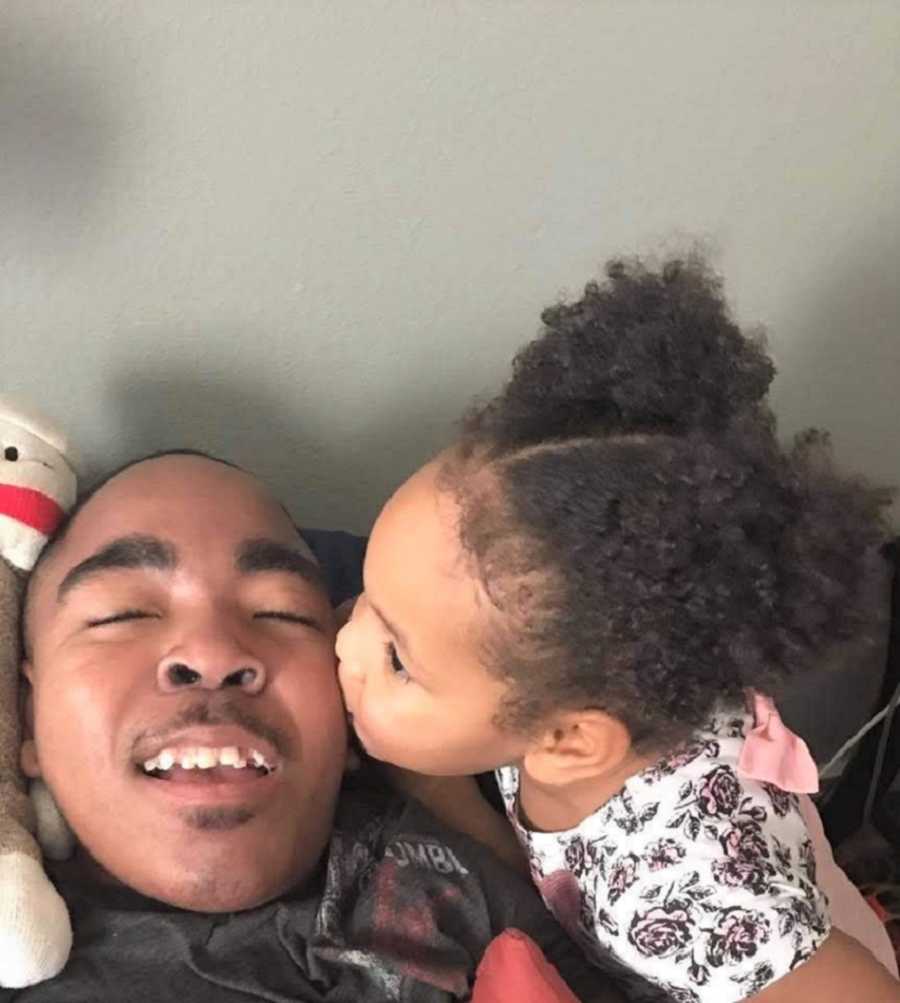 Sanfilippo Syndrome is a rare, progressive genetic disorder that causes extensive neurological and physical decline. Many times, you will see it referred to as Childhood Alzheimer's. This does not quite correlate to our journey from age 2 to age 20. There is extensive neurological decline but also deterioration of sight, hearing, swallowing issues, upper respiratory illnesses and lung deficits, joint contractures, joint and muscle pain, muscle weakness, cardiology issues, gastrointestinal problems, liver and kidney involvement, urinary complications, a problem with metabolizing medications, vitamin deficiencies, hydrocephalus, seizures, painful Dystonia, a decline in motor skills, and communication deficits.
Lucas went from our very curious, energetic toddler who loved the orange color fruit loops, throwing his football to dad, and jumping fearlessly off the back of our couch to becoming completely immobile, only able to speak a few words, g tube fed, experiencing bouts of daily pain, seizures, and painful dystonia episodes.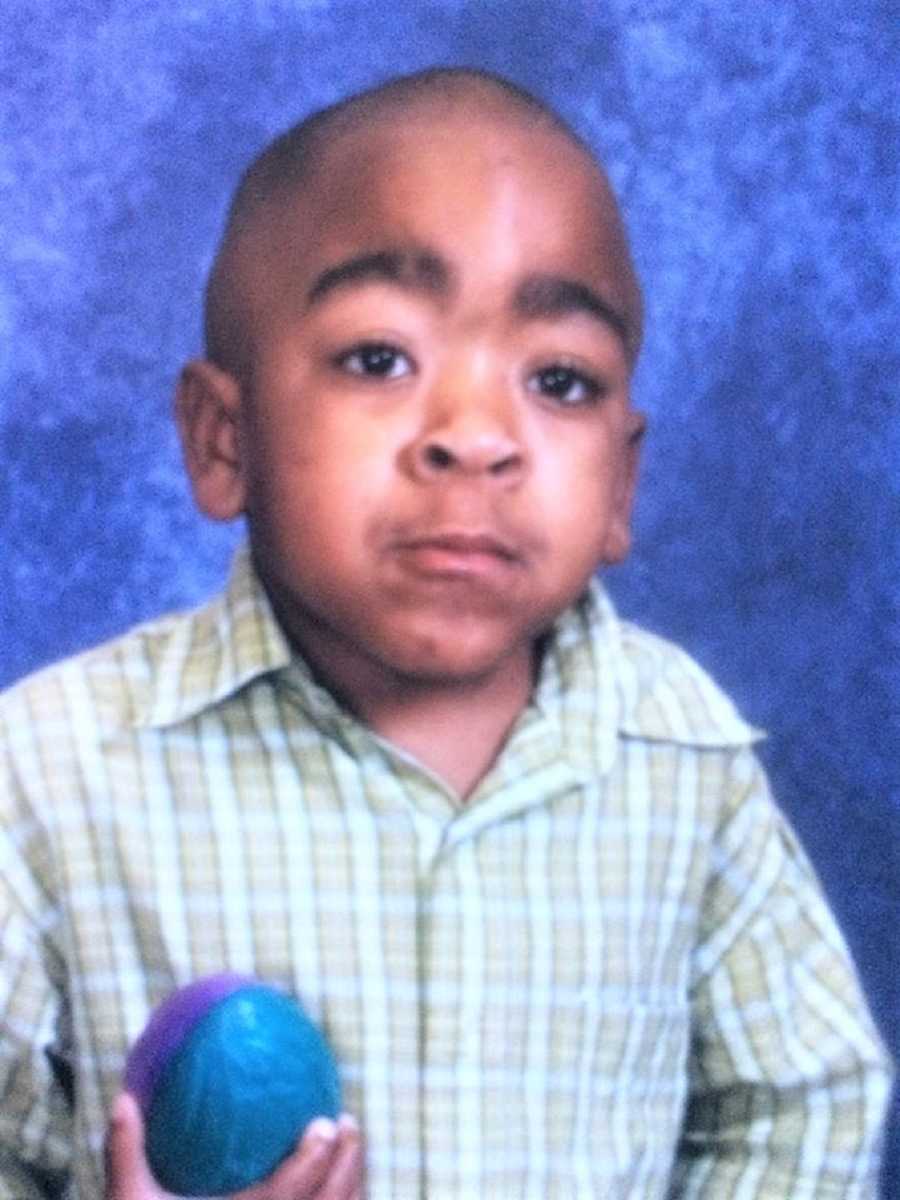 Lucas taught us you can be brave and afraid at the same time.
Until his very last breath, in his unselfish nature, he was thinking of us all during our final steps of our earthly journey together. Lucas made sure we had the time we all needed to know he was completely comfortable, at peace, inno more pain and that he beat Sanfilippo Syndrome on his own terms.
We had to be brave enough to know the decisions we made were all in the best interest of Lucas, and that he was guiding us with answers to exceedingly difficult choices. These decisions were made all while being afraid of the impending ache of the inability to feel his physical presence around us. His spiritual presence will continue to show us the way, to give us the continued strength needed to fight the battle he began from day one.
We will always and forever be Lucas Strong.
Sharing his journey with others will always be our way to teach and inspire. We believe it was a silent seizure on the morning of July 19th, 2018 that led to Lucas' final days with us. Lucas became unresponsive. Paramedics were able to resuscitate him, and he would be intubated and hospitalized for 4 days. During those 4 days his brave heart stopped beating three times, but each time his strength brought him back and we know it was to allow his loving sisters to say their goodbyes.
While having an MRI during his first hours in the emergency room, we sat in the family waiting room anticipating the arrival of his 3 older sisters. We heard 'code blue' over the loudspeakers in the hallway. My momma heart knew this was our boy. I remember the nurse coming in to tell us they were working on him again. We told them, 'If it was his time, let him go.'
Our youngest daughter and Lucas are 13 months apart. When she arrived, we had the task of telling her he was no longer with us. Her anguish. She was so upset because she was not able to tell him goodbye. Moments later we were told that the heart of our courageous boy had started beating again on its own. He gave us those next few days. He gave us time to say our goodbyes.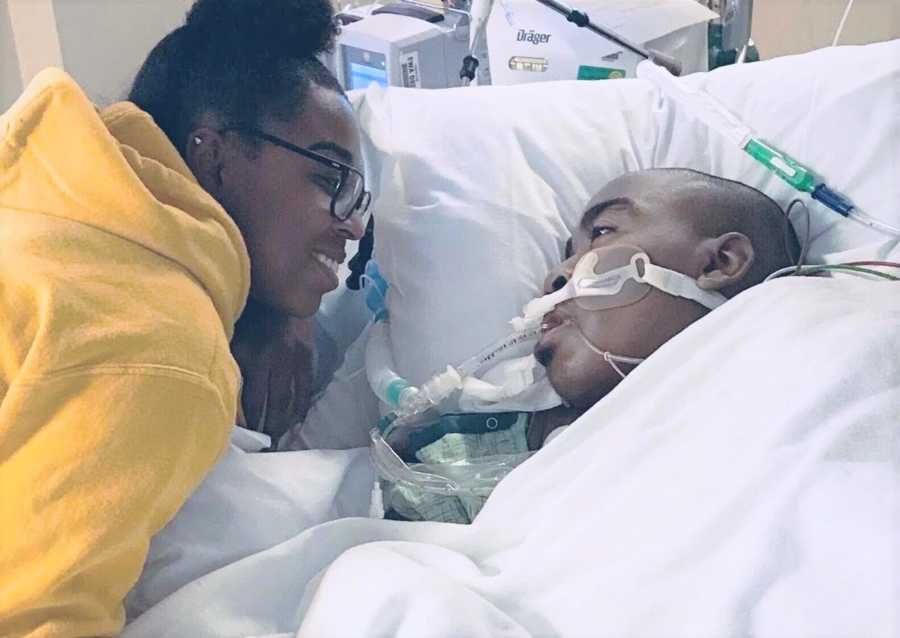 His fight was strong, but he was tired. Saying see you later and removing him from the ventilator will always be the most difficult thing this earthly journey will bring to us, for we knew it meant going home, forever without our Bubba.
Lucas spent 20 years teaching others that excuses are perceived limitations that we place upon ourselves. He attended school, from his preschool years until he turned 20. As Lucas lost his words, he found many ways to communicate with us.
We had the most amazing teachers, specialists, and caregivers on this journey. Lucas was always in caring hands when he was not within our sight. He required 24-hour care for all his personal and medical needs, and we thank our village for helping us to make sure his days were full of laughter, love, and the utmost care.
As a family, we hosted several walks and runs, awareness events, awareness dinners, and launched Lucas Gear. Our slogan is 'Be Unbelievable.' Lucas started and ended each day with a smile, a reminder that we all can Be Unbelievable despite perceived obstacles and or limitations. The donations that we have raised for our events have been given to foundations working on treatments and cures for Sanfilippo Syndrome. We have also donated proceeds to families with children suffering from Sanfilippo Syndrome to help with medical needs, supplies, or other items.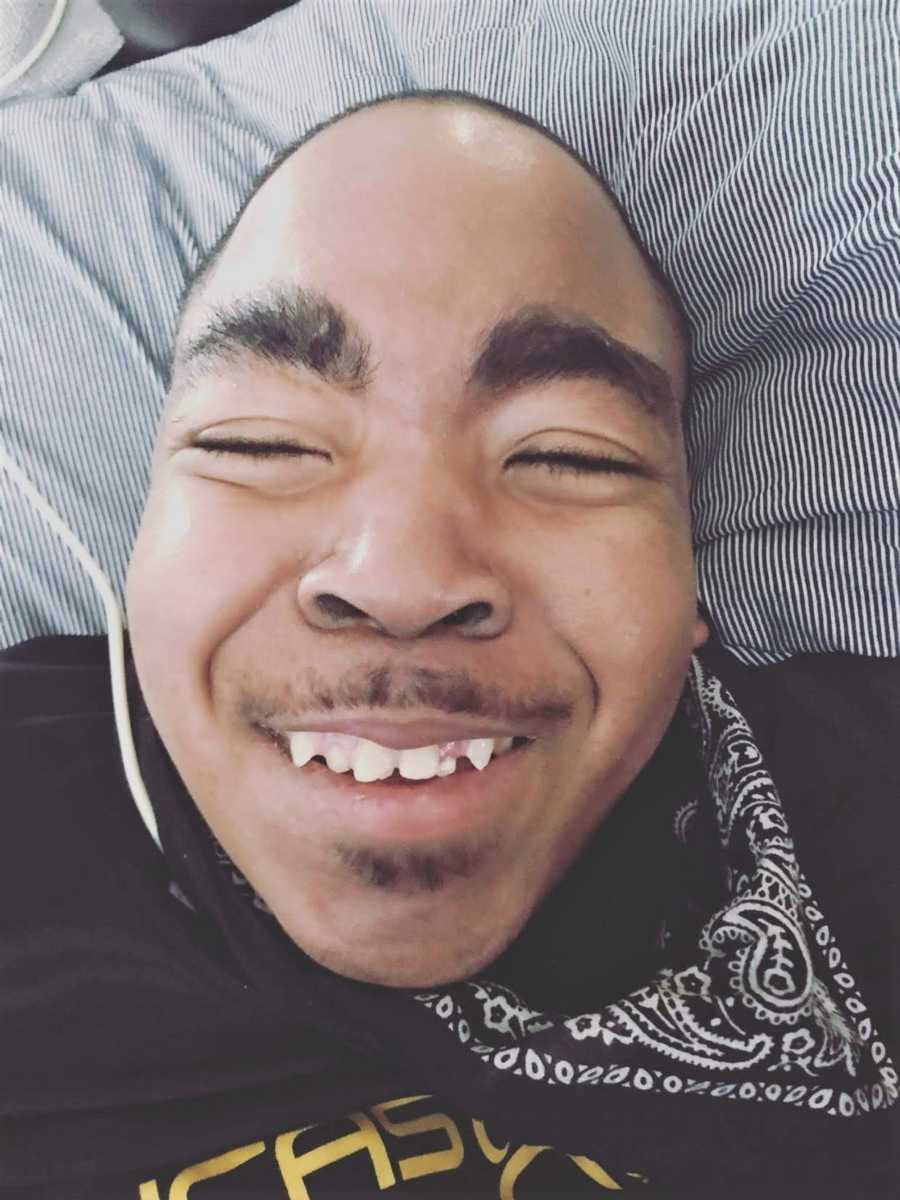 When Lucas transcended, to see #LucasStrong flooding social media meant that his battle of fighting Sanfilippo Syndrome, spreading awareness, teaching and inspiring others through his positivity, courage, and strength will fend forward always. We will make sure to forge on and to continue this part of our journey for him.
The last time I held Bubba's hand was July 22, 2018. I never want to forget how this feels. Lucas taught us so much more than we taught him. I became a teacher, a nurse, a doctor, a researcher, a physical therapist, an occasional therapist, a pharmacist, a lawyer, and most of all, a mom to the strongest, most beautiful human God could have entrusted my care for.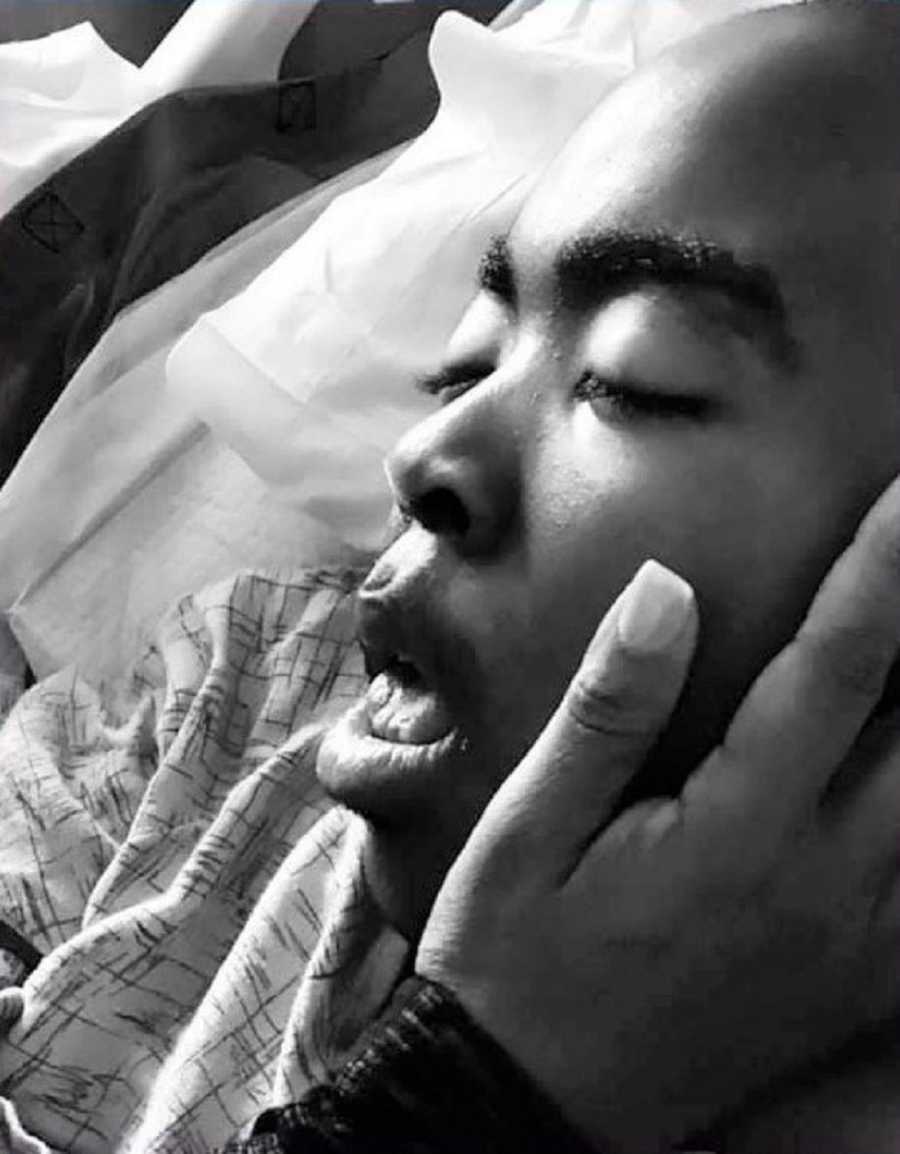 I admit, there are days I long to have it all him, back – being his mom is who I am. I do not know or always understand this new me. I feel sometimes like a tourist walking around without a map. My calendar, my days, my nights were made up of our Lucas.
Grief, I am discovering, comes in waves and sometimes last a few minutes and sometimes longer. The lesson I have learned is that grief is part of great love. To get through grief we must go through it. I would gladly do this journey all over again. On Mother's Day and every day, I will always say I have 4 children.
Lucas Charles Montgomery. July 31, 1997- July 22, 2018"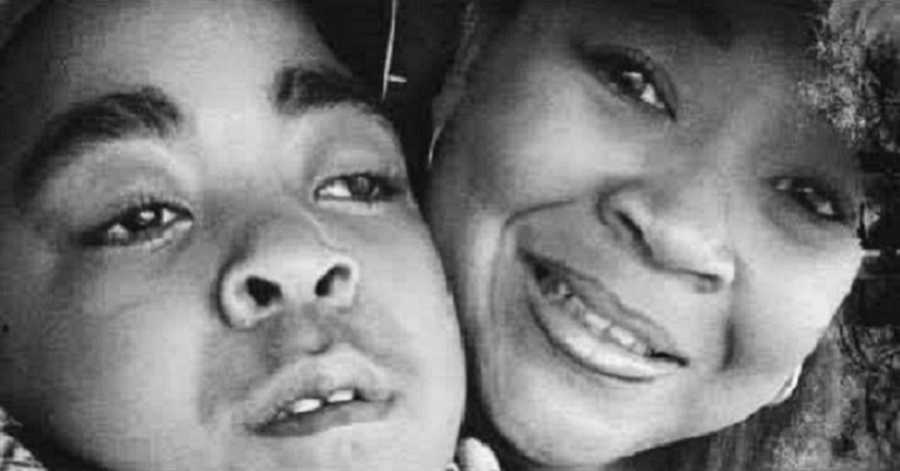 This story was submitted to Love What Matters by Stacey Montgomery of Cedar Rapids, Iowa. You can follow their journey on Facebook and her website. Submit your own story here, and be sure to subscribe to our free email newsletter for our best stories.
Read more powerful stories here:
'My heart hammering, I answered the phone. 'It's very serious, there's no cure yet.' This disease takes everything.': Mom raises awareness about Childhood Alzheimer's after 18-month-old diagnosed
'My sweet boy, oh how I wish we could bring you home. I cannot fathom why you were too sweet for this world, and meant only for heaven. I yearn for the day to hold you again.'
Do you know someone who could benefit from this story? Please SHARE to let them know a community of support is available.