"HE'S FINALLY ON THE PLANE! This is my son, Leo. He is 15, he has severe autism and the mental capacity of a 3-year-old. Tonight, this airline refused to let him fly home because he was distressed when they wouldn't let him have his doll. Police were called and 4 to 5 of them surrounded him at the airport… they physically touched him without his awareness and his doll which caused his meltdown. If they had any autism awareness, they would have known this would always escalate to a meltdown.
Special assistance had been requested for my son as not all disabilities are visible, but we were told 'no' by the airline because Leo can walk. He had to be then taken to the airport Doctor and medicated because he was so distressed. The airline off-loaded the luggage and offered them no other way to get home, shrugging their shoulders and saying there were no flights till next Tuesday.
In desperation we went to the Jet2 airline desk to beg for help and they were outstanding! Anna and Mark were outstanding ground Jet2 staff. They stayed with Leo from when they bought new tickets at the desk and even sat on the floor with him as he was so frightened to board the plane, trying to calm and reassure him. He was in a wheelchair at this point due to them medicating him.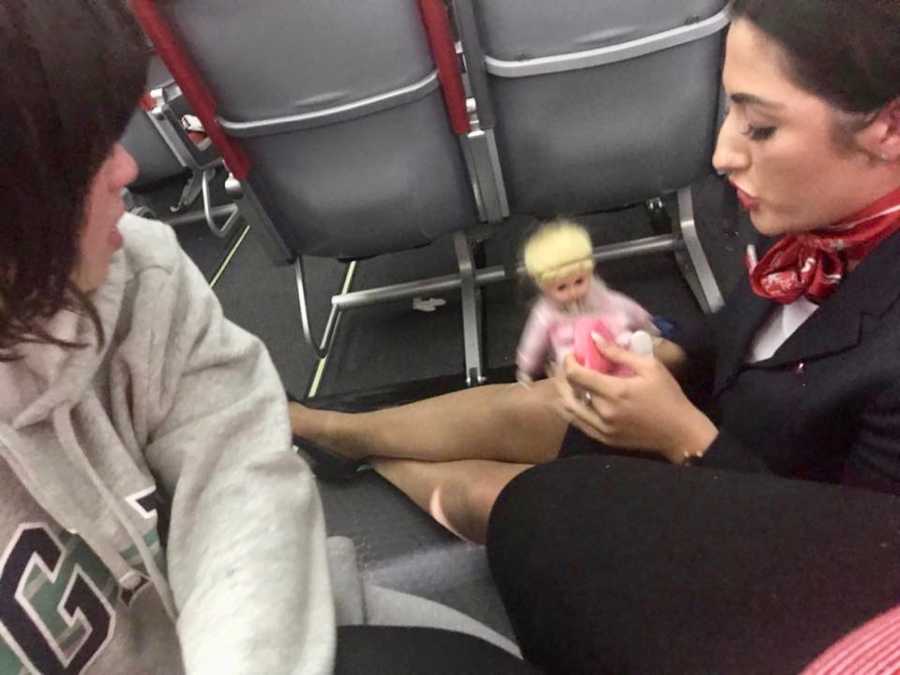 The other lady in the photos is Ellie. She is Jet2 cabin crew. She sat on the floor calming him and she is putting his babies to bed for him and talking to him (which will keep him calm). She was amazing!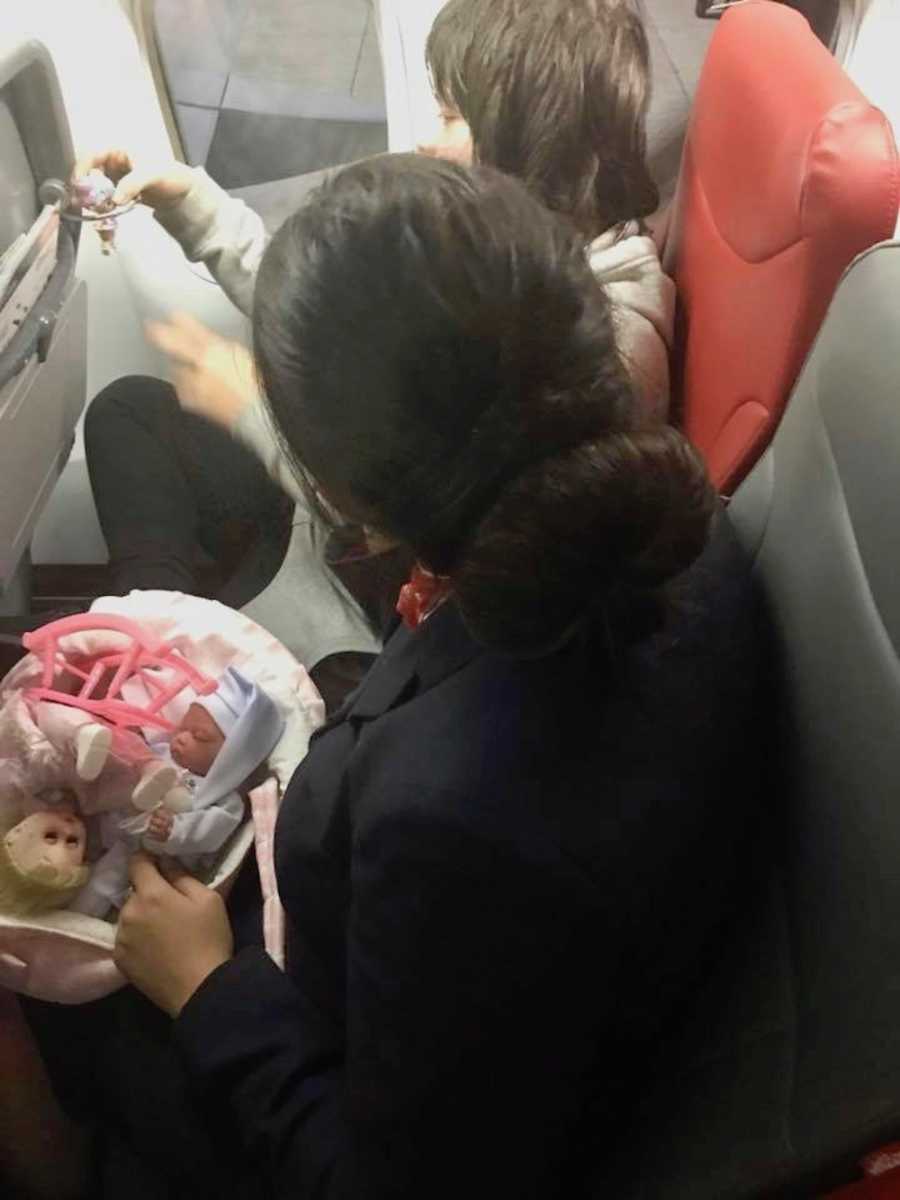 This plastic doll item she has on her knee is what the other airline wanted to charge for and take off him. His caregiver had NOT even refused the payment! At the time of boarding he didn't even have all these dolls. They were bought after the event to help calm him before trying to get him on the Jet2 flight. What is even more unbelievable – the caregiver was wearing the recognizable Lanyard which is used to alert airport staff to a non-visible disability!!
Jet2, I cannot thank you enough for getting my disabled, vulnerable boy home and treating him with kindness, dignity, and respect. Most of the time autistic children need extra processing time… not police threatening him with injections. The actions of the first airline and ground staff escalated this situation. Even the Jet2 Captain came to check on Leo's well being … and a special thank you to the kind gentleman who was traveling with his daughters who offered much appreciated assistance. Please accept my thanks from the bottom of my heart."
This story was submitted to Love What Matters by Helen Estella of the United Kingdom. Submit your story here, and be sure to subscribe to our best love stories here.
Help us show compassion is contagious. SHARE this story on Facebook with your friends and family.