"Do you go to church? Did you grow up going to church?
Well, I grew up going every Sunday.
I have to admit, I didn't get much from Church and Sunday School, other than boredom. (That sounds harsher than I mean it to be.)
They tried. You were a kid without a voice. You did what you were told, no questions asked. It was the 60s and 70s for me.
One church memory that always makes me smile is when my brother Jeff got the seat next to mom on the church pew (not a placement we fought for!).
Eventually, we got restless or whispered too loud and then the Mary Jane leg pinch followed. Funny for the non-recipients. It was a part of our Sunday church routine.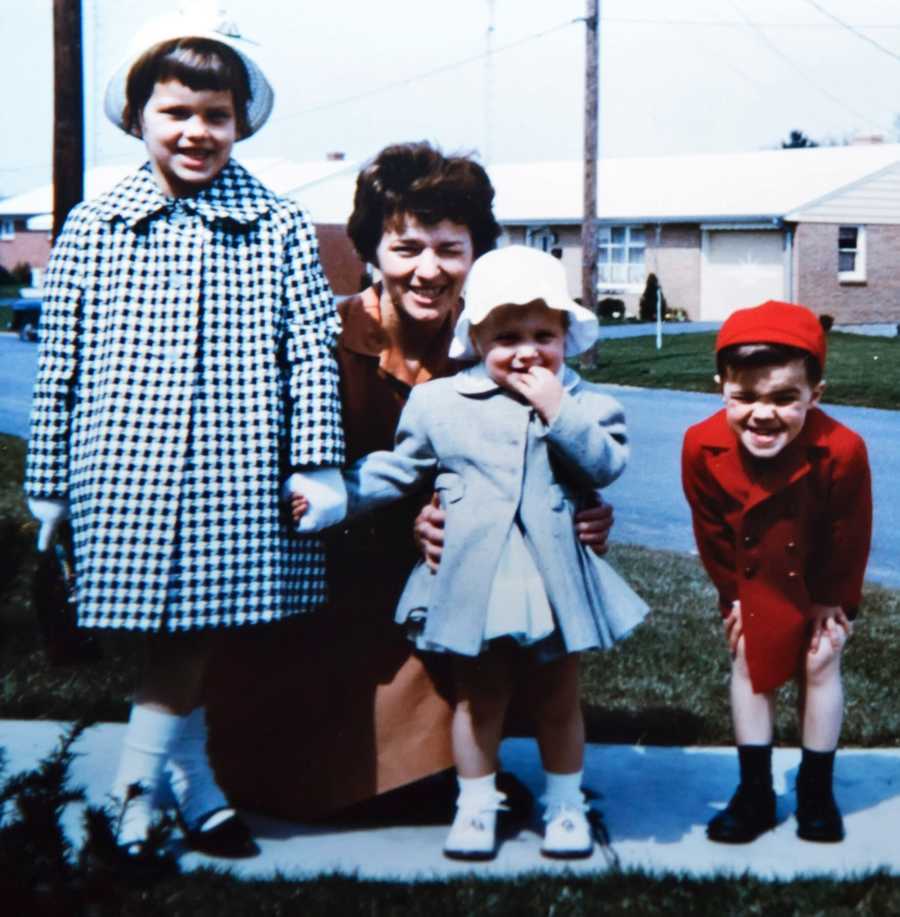 But the one thing I do love and still miss are the old hymns. I always loved them and still do.
They are harder to find these days. The only churches growing are not singing the old hymns, they are performing a live concert, which I love too, but in a different way.
Towards the end of my mom's battle with dementia, we bought noise-reducing headphones for her. She wasn't saying much anymore, didn't know our names, and appeared to stare into a world only she could see.
But when I connected her headphones to a station playing old hymns, she started softly singing every word of each hymn. It made me cry for her. I was so thankful for a memory she could find when so many were gone. It also made me love the old hymns even more.
As we sat with our dad knowing the end was near, we also played hymns. We sang hymns. It brought me peace in a way I can't quite describe.
Was it solely because of my church upbringing? Had the time I spent inside a place I went out of obligation, not choice, actually taught me something? Had it laid dormant for 40 some years and decided it was time to wake up? Is it because I'm getting old? I'm not sure, but I do know how I feel when I hear them.
So, when I am alone, usually in my bakery, I blast the old hymns. It has become my grown-up version of church.
I do believe being a Christian used to be defined by going to church. I was blessed to have parents who defined Christianity in a multi-faceted way. They believed in church, but more than believing in a place, they believed in living a life of love.
They believed in the simplicity and power of the 10 Commandments. Our Dad's most worn possession was his Bible. There was underlining and notes down the margins where he went for answers, for peace, to learn, and to be better.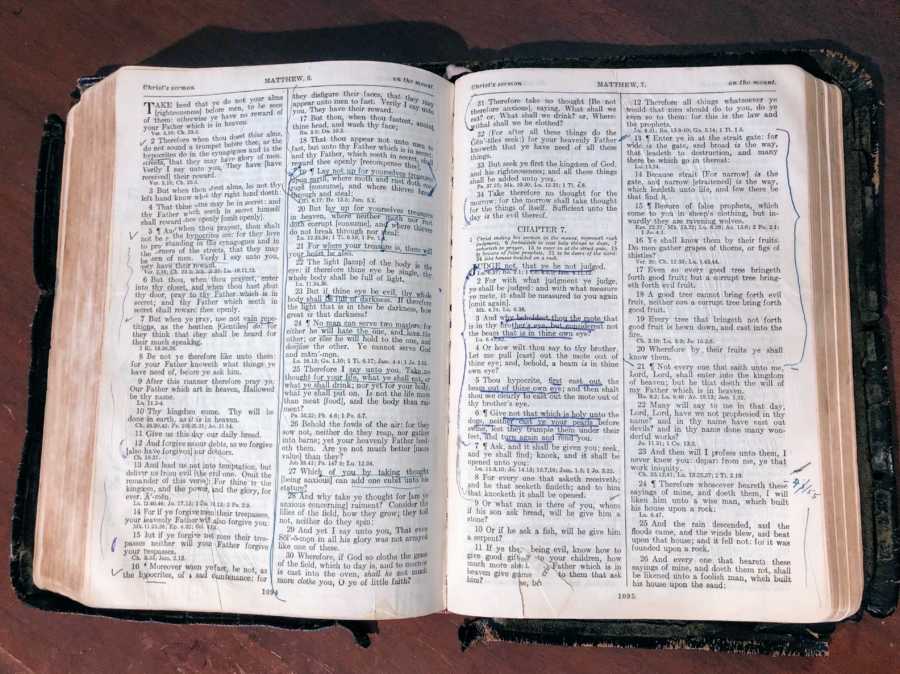 They never forced their beliefs on anyone. They shared their love, which I believe is the ultimate definition of Christianity. And every once in a while, we got pinched to make sure we were paying attention to the important stuff in life.
Today, my bakery church service is filled with old-time hymns. It is not a place of boredom, but a place to remember, to be grateful, to cry, to smile, and to count my blessings to have had a mom and dad who believed in sharing and living their life in love.
I miss them so much."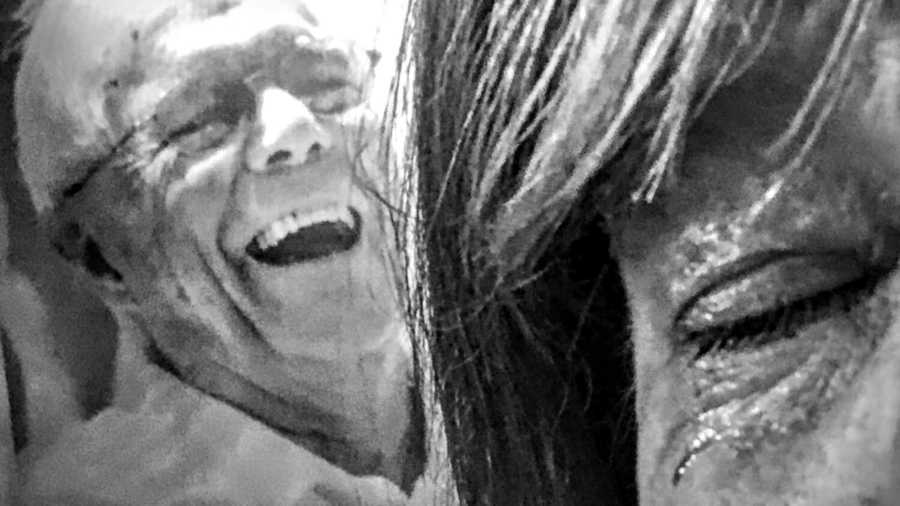 This story was submitted to Love What Matters by Becky Gacono, 57, of Pennsylvania. Submit your own story here and be sure to subscribe to our free email newsletter for our best stories, and YouTube for our best videos.
Read more from Becky:
'Follow me to the side yard. I have a surprise.' They were nervous. 'I'd like you to adopt them.': Girls befriend bakery gnomes during pandemic, get surprise adoption party
'Can you wipe my eyes? Can you make my tears stop?' We sat in silence as my 90-year-old father's tears fell. He was going to be alone for the first time in 69 years.': Elderly man's emotional final goodbye to his beloved wife
Do you know someone who could benefit from reading this? SHARE this story on Facebook with family and friends.