"I got pregnant when I was 19.
My boyfriend (now husband of 4 years) and I had only known each other for around 7-8 months at the time. I had always hoped I'd be a mom someday, but I never thought I'd become a mom so young. My body was still growing and changing when I got pregnant. I barely had anytime to just feel like a young woman with a woman's body. And before I knew it, my body was no longer just my body.
My belly and breasts grew, my feet got swollen, and my skin was no longer smooth. It was hard saying goodbye to my body and knowing things would never quite be the same, but I saw the beauty in it. I knew my body was made for growing life and I tried my best to embrace the changes and prepare for my new life as a young mother.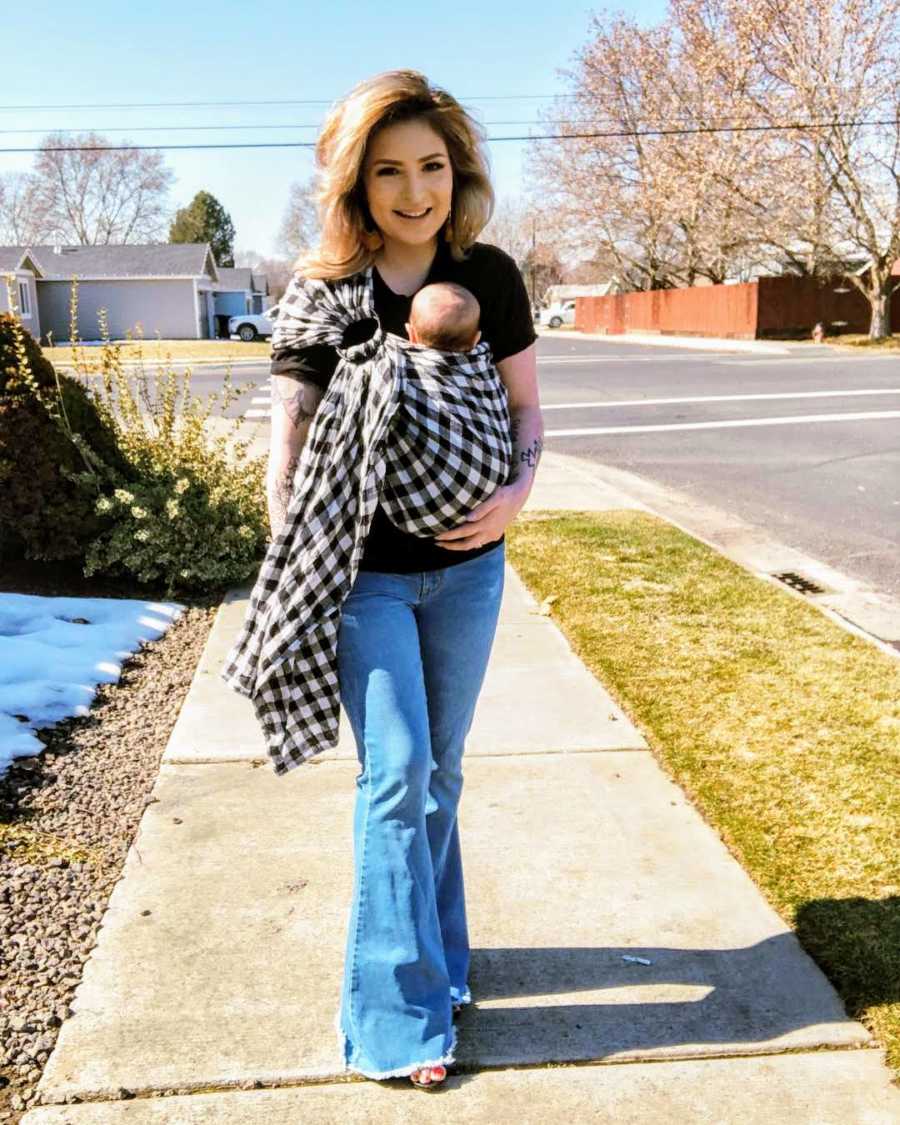 There are a couple things I think are amazing (and of course not the only amazing things, but just some of my personal favorites) about the journey you experience with being a young parent.
1. You are growing up while raising your children.
I'm still learning so much at this time of my life. I look back at when I first became a mom when I was 19 and how I had so much to learn…and guess what? I'll probably think the same thing in another 5 or 10 years and look back at my 23-year-old self sitting here typing this story up and thinking about what I thought I knew then.
I'm still growing into the person I'm meant to be and want to be. I'm trying new things out, learning to work on my mental health, eating foods I didn't used to eat as a kid, finding new hobbies, working on my marriage and relationships. I am constantly changing and learning and growing.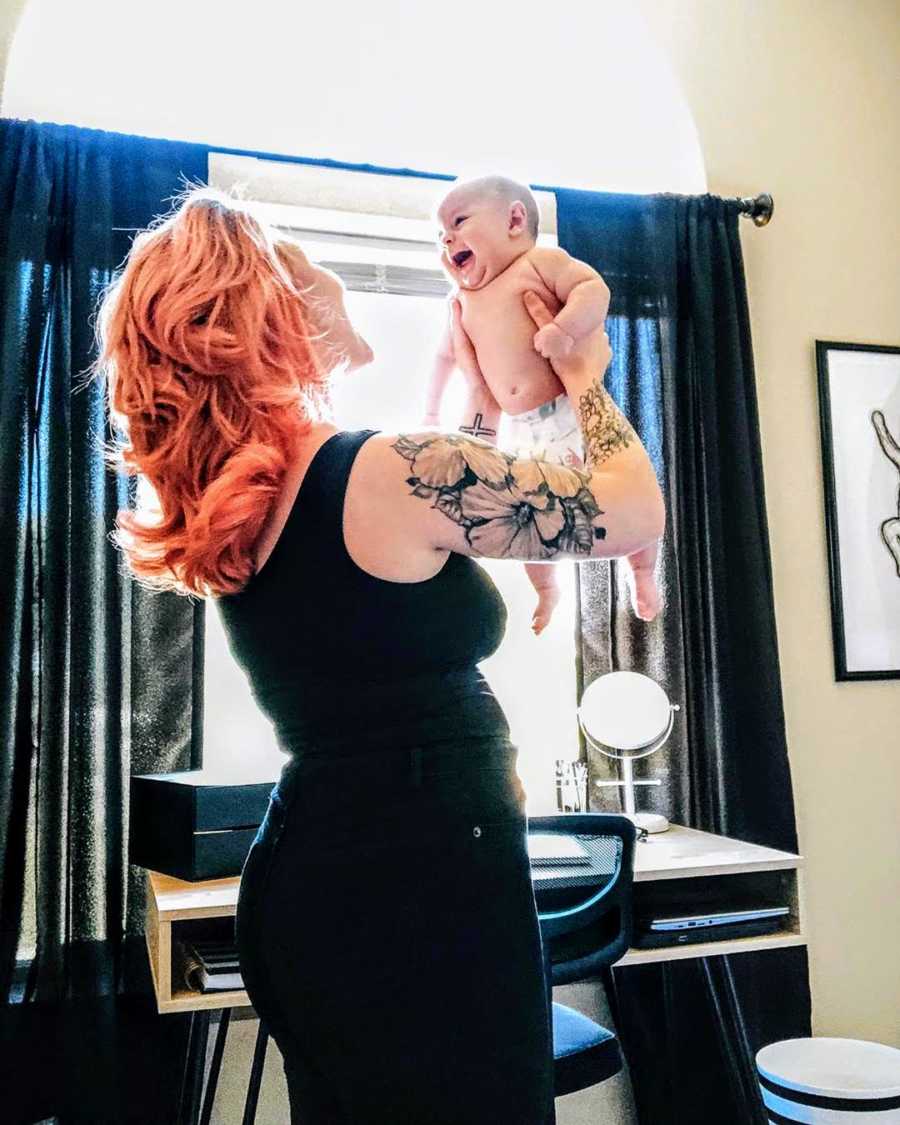 2. I'm learning as much from my kids as they are learning from me.
I'm constantly learning how to be more patient, show love in new ways that my children need, showing them things in ways that their minds learn best, how to cook, how to multitask and manage my time with all of my kids. The list never ends. I've learned SO much from my children and we're only 3 years into this parenting gig.
It's crazy how much you learn as a parent. We always talk about how children are constantly learning, but look at how much our children teach us from the first moment they are in our arms, and it never stops. Now, of course, the good outweighs the bad when it comes to being a young parent, but there are definitely some challenges you face.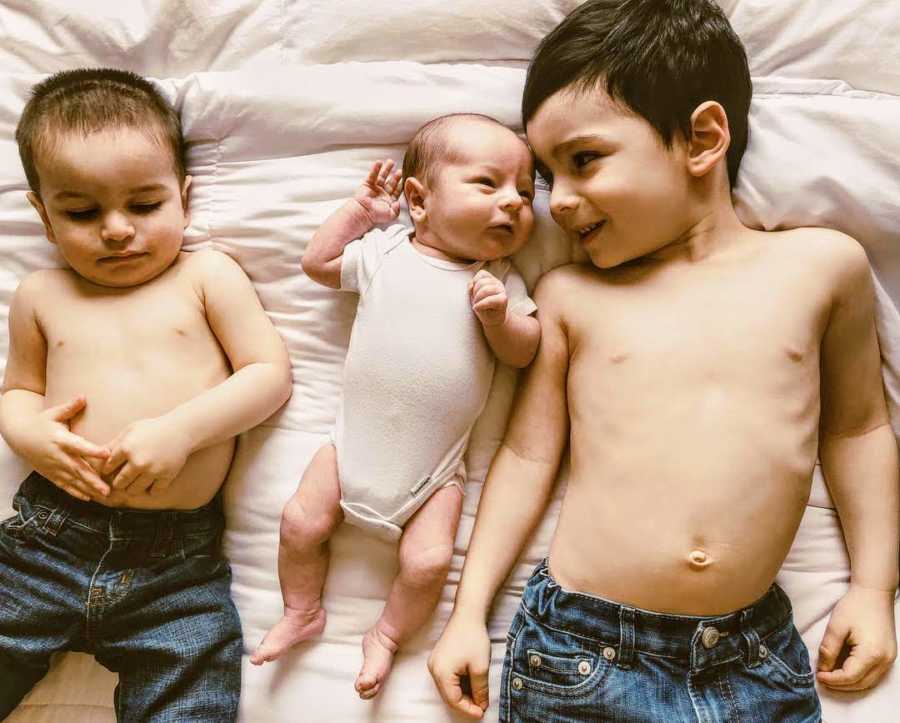 Most people that become parents at a young age aren't far into their career or maybe they don't even know what they want to do in life. So that means you're not financially set up for a family yet and that can be really stressful. But I think it teaches most young parents to be resourceful and work hard.
And for people like me, it means putting your career on hold. I had just graduated from school the week before having Cash. I could have gone out and found work, but I would have been bringing home a paycheck that pretty much covered the costs of daycare and maybe a little extra. So being home with my babies makes more sense. I didn't want to work to basically pay someone else to be with my kids. My career can wait, but their childhood won't.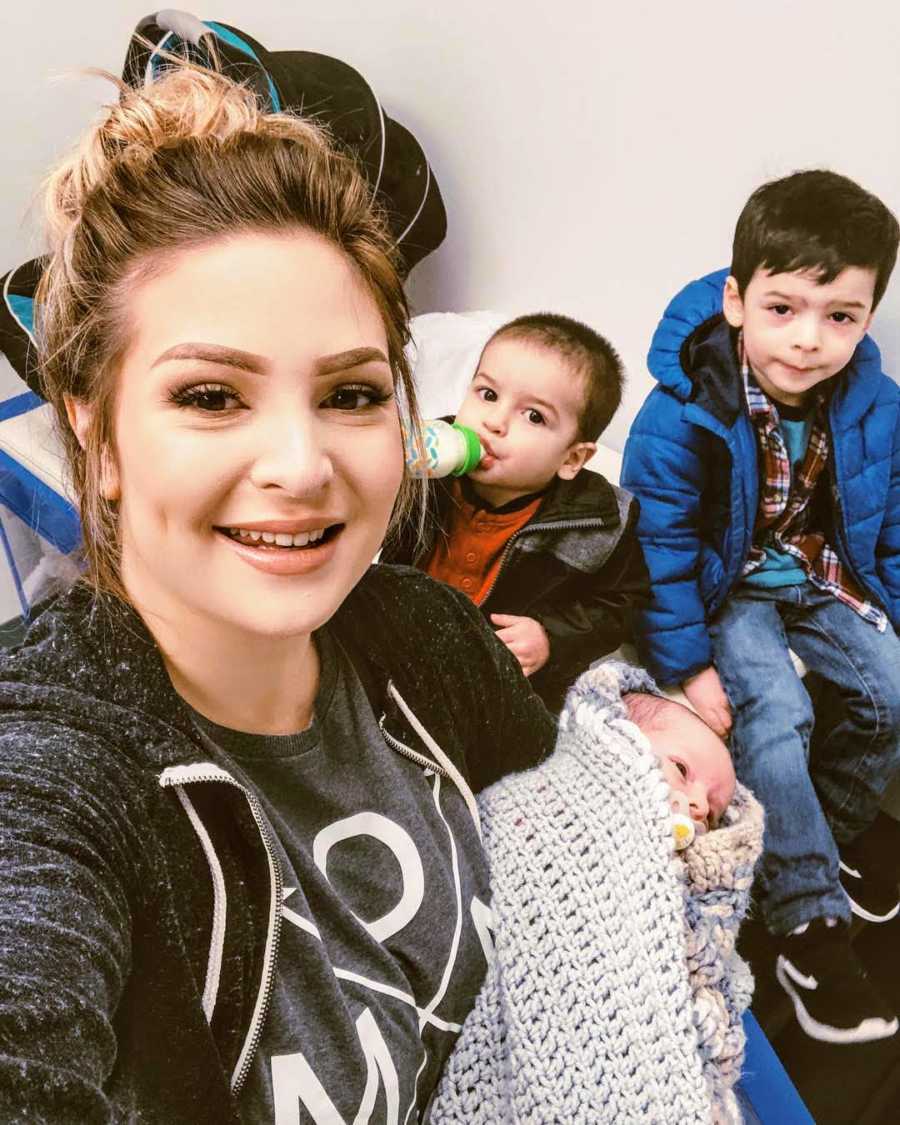 You also aren't out doing things most people your age are doing.
I'm home all day and night changing diapers, feeding my baby in the middle of the night, potty training, singing kids songs, filling up sippy cups while most of my friends from high school are out traveling, going to bars or parties, and meeting new people. I don't say that to make anyone feel bad for living their best life (I'm happy for you, I really am!) and having fun, it's just one of the sacrifices of being a young parent. Someday when our kids are grown and we're in our forties, we'll get to go on fun trips and do things together that we couldn't while we were raising babies.
My husband and I also didn't get to have much 'us' time.
I think back to the days of us dating and how much fun we had together. Eating junk food, going to new places, staying up late watching movies together and just loving on each other. It was a blissful time just the 2 of us and sometimes I wish we had had more time like that. But I know we have a lot of life to live and so much to look forward together, so I try to think of that instead.
Now, when you're a young parent there will always be judgmental people along the way that doubt us and think that we don't know what we're doing, but that's where they're wrong…
NONE of us know what we're doing.
No one is ready to become a parent.
No one knows all of the answers to parenting.
For someone to think that a 35-year-old mother knows how to parent better than a 19-year-old mother like I was is just silly.
So why does age matter? Why should it matter? We're ALL learning as we go.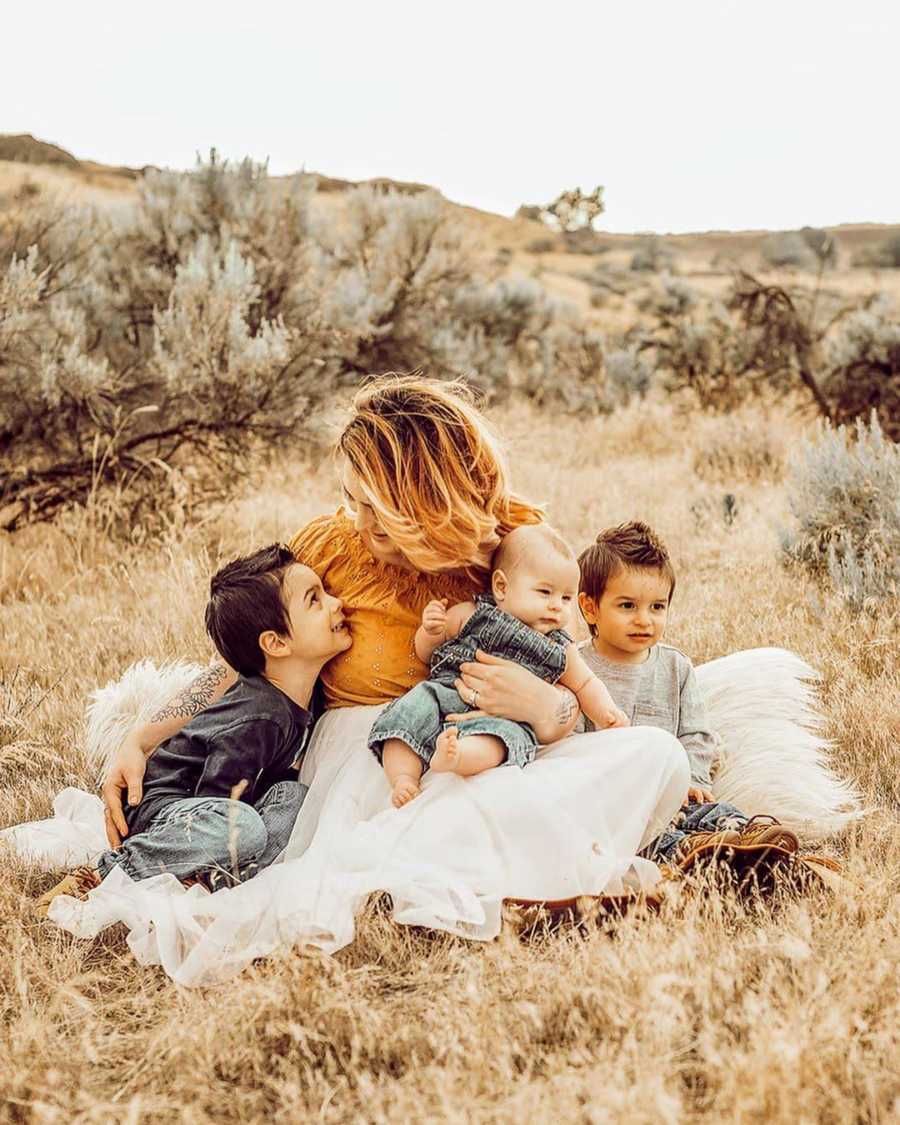 There's no rule about 'what age is the best to become a parent' or an age requirement for becoming a mom. Can you imagine if there were? Thank God there isn't because we are all on different paths in this life and I think some of us are meant to have kids young. We're all just trying to do our best and we're all learning as we go with this parenting thing.
And don't ever listen to anyone that says your life is over because you're a young mom. Because you know what? Your life just started. You are getting to experience the most amazing thing in life and it's ridiculous for anyone to tell you your life is over because you're becoming a parent. Someday when they become a parent they'll understand…they'll know they shouldn't have said that because it is so far from the truth.
So to all the young mommas out there…
Keep it up, girl. I know you're doing your best.
I know because I was you…because I am you.
And always remember that your age does not define your ability to be a good mom.
Not everyone is as lucky as us…
We got to meet our babies a little sooner which means we get to love them longer.
My age doesn't define my ability to be a good mom.
Embrace your journey as a young mom and know that this is a gift not everyone gets in life."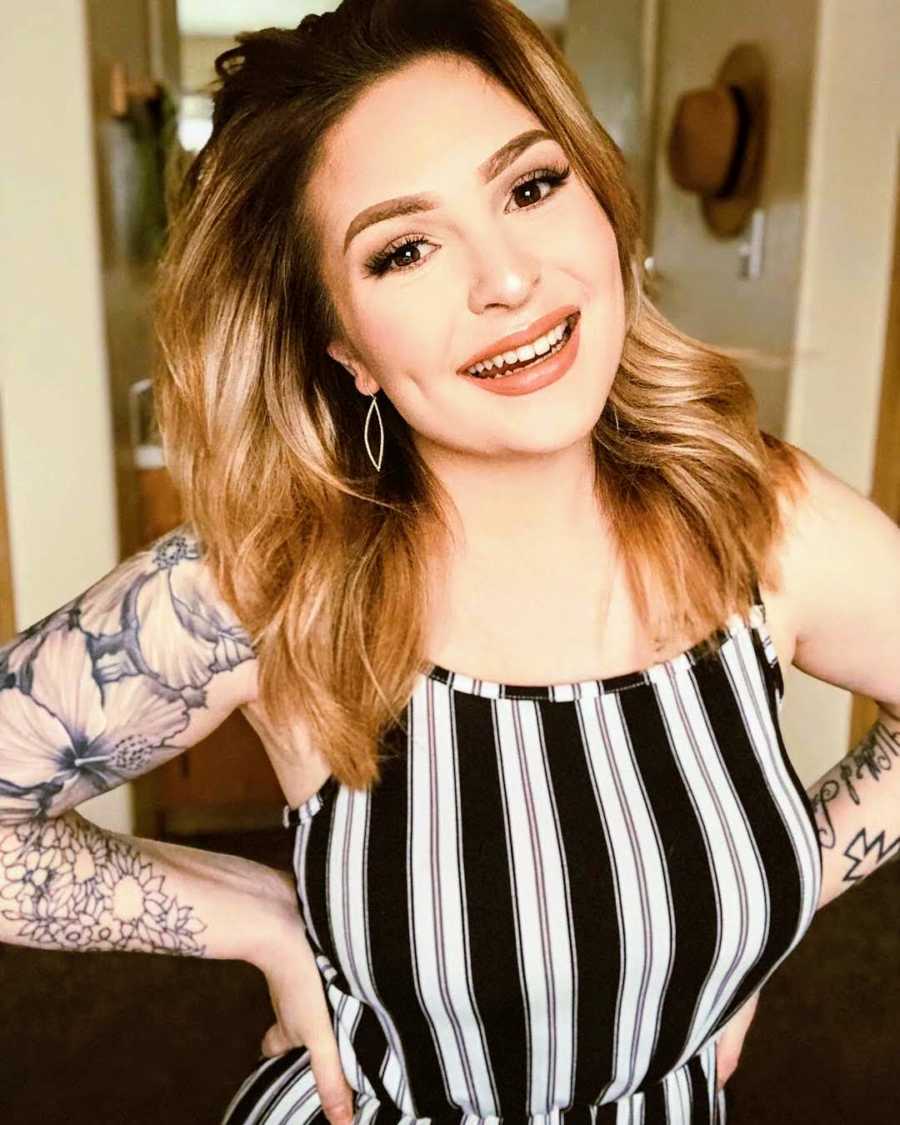 This story was submitted to Love What Matters by Mandy Eagleshield of Hermiston, Oregon. You can follow her journey on Instagram. Submit your own here and be sure to subscribe to our free email newsletter for our best stories.
Read more inspiring stories like this:
'I was 15, pregnant. My principal looked at me. 'Your mom didn't graduate. Your dad didn't graduate. Just drop out.' I never felt more hopeless.' Teen keeps pregnancy against all odds, loses son 18 years later
'Kids shouldn't have kids.' Shame spread over me. As a teen, I couldn't hide my big belly.': Teen mom explains why she 'kept her baby' at 16-years-old
Do you know someone who could benefit from this? SHARE this story on Facebook with family and friends.