"When I was six years old, while playing with an old doll on a beat up sofa, I heard a knock at the door. My grandmother opened the door to reveal a woman I had seen earlier at school that day. My grandmother burst into tears and I was terribly confused. In that moment, I was being taken away and placed in the custody of Children Protective Services. Where was my mother? My father? Both were out on drug binges and I had not seen them in days.
Over the years, the only ounce of stability I received was in the eight hours I spent in the classroom. It was my comfort zone. I was a confused fourteen year old child who had already lived in over six different residences between all four years of high school. Some were friends whose parents allowed me to stay long term, and others were friends who sometimes had to sneak me in to stay the night. I was supposed to be thinking about what color lip gloss to wear or where to hang out with my friends over the weekend, however, I was worried about whose house could I stay at the following day. Soon things became overbearing and I reluctantly dropped out of school during my senior year. I wanted to help others who were in awful situations, perhaps plead someone's case for innocence, yet I had no diploma and no desire to return to school. As the years grew, my dreams for becoming an attorney died.
By January of 2009, I was a mother of three and given the news of expecting my fourth child. As excited as I was, this turned out to be the most traumatic year I had ever experienced. Each month presented an overwhelming tragedy. I lost everything I owned in a house fire, was laid off from my job, and while seven months pregnant, lost my children's father to cancer. I was suddenly a single mother of four with nothing to fall back on; not even my sanity.  I had four children, and I was already in my late 20's. However, in the midst of this turmoil, I went back to school to obtain my GED. I did not want my children to experience what I did as a child. I had to succeed for them and for myself.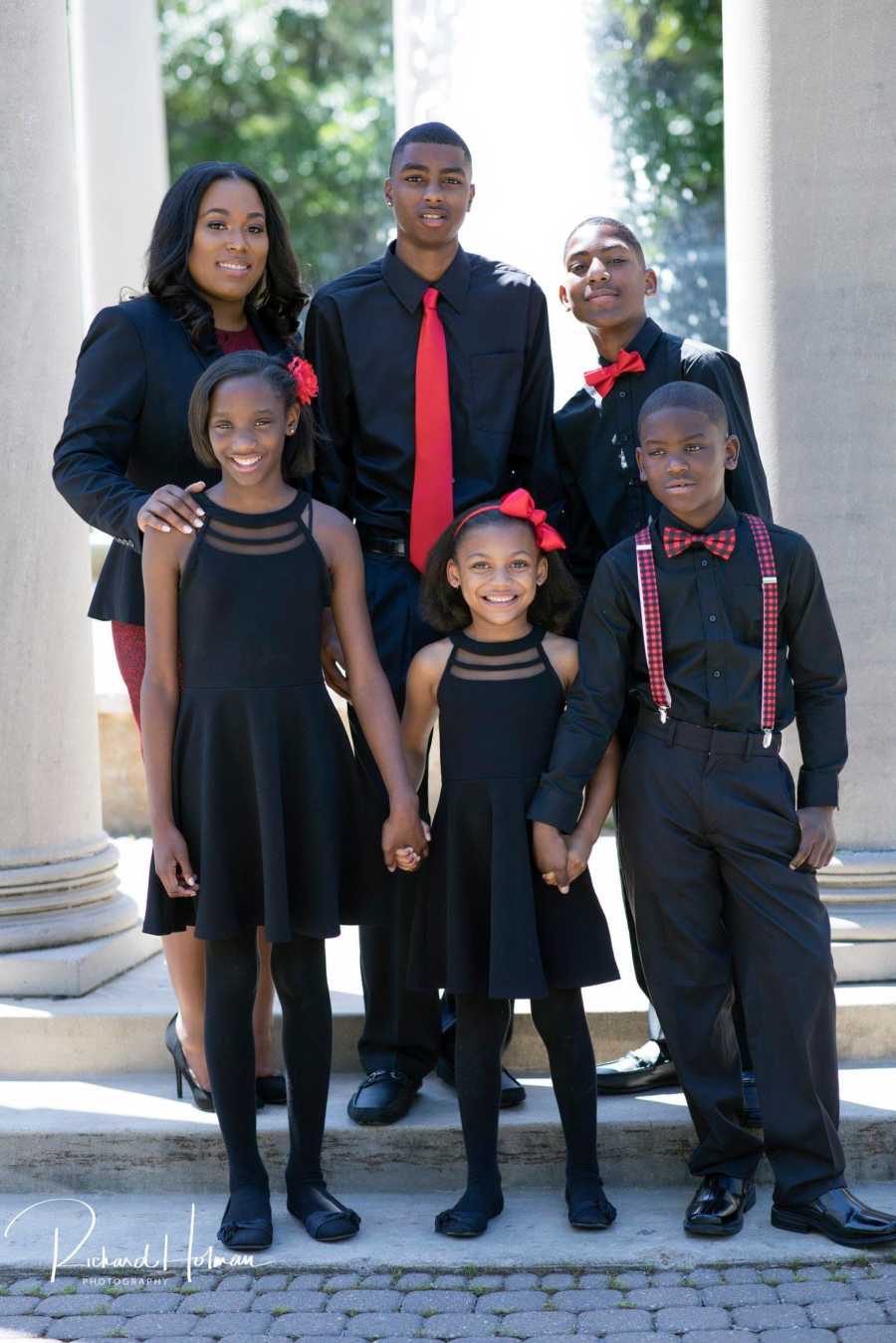 I started college the following year after receiving my GED, and decided to become that attorney I once planned to be. I enrolled in the Paralegal Studies program at Houston Community College. The extensive education I received at HCC focused on family, criminal, civil, probate and property law. Knowing I had to excel to the next level, I graduated with my first Associate of Applied Science Degree. My oldest sister confessed to me that while she believed I was meant to follow her footsteps, she instead follows mine. She said I inspired her to go back and get her GED and attend college, because if I could do it, she could as well. That was a part of my purpose, to become an inspiring role model to individuals who had given up or have buried their dreams. At my previous place of employment, Houston Independent School District, I worked with special needs children. I experienced situations with these students that paralleled my past, and somewere much worse. There were times I had to stand up for them, as well as be a part of the process to remove them from atrocious living arrangements. I took joy in the fact that I could help them and be there for them in their times of despair.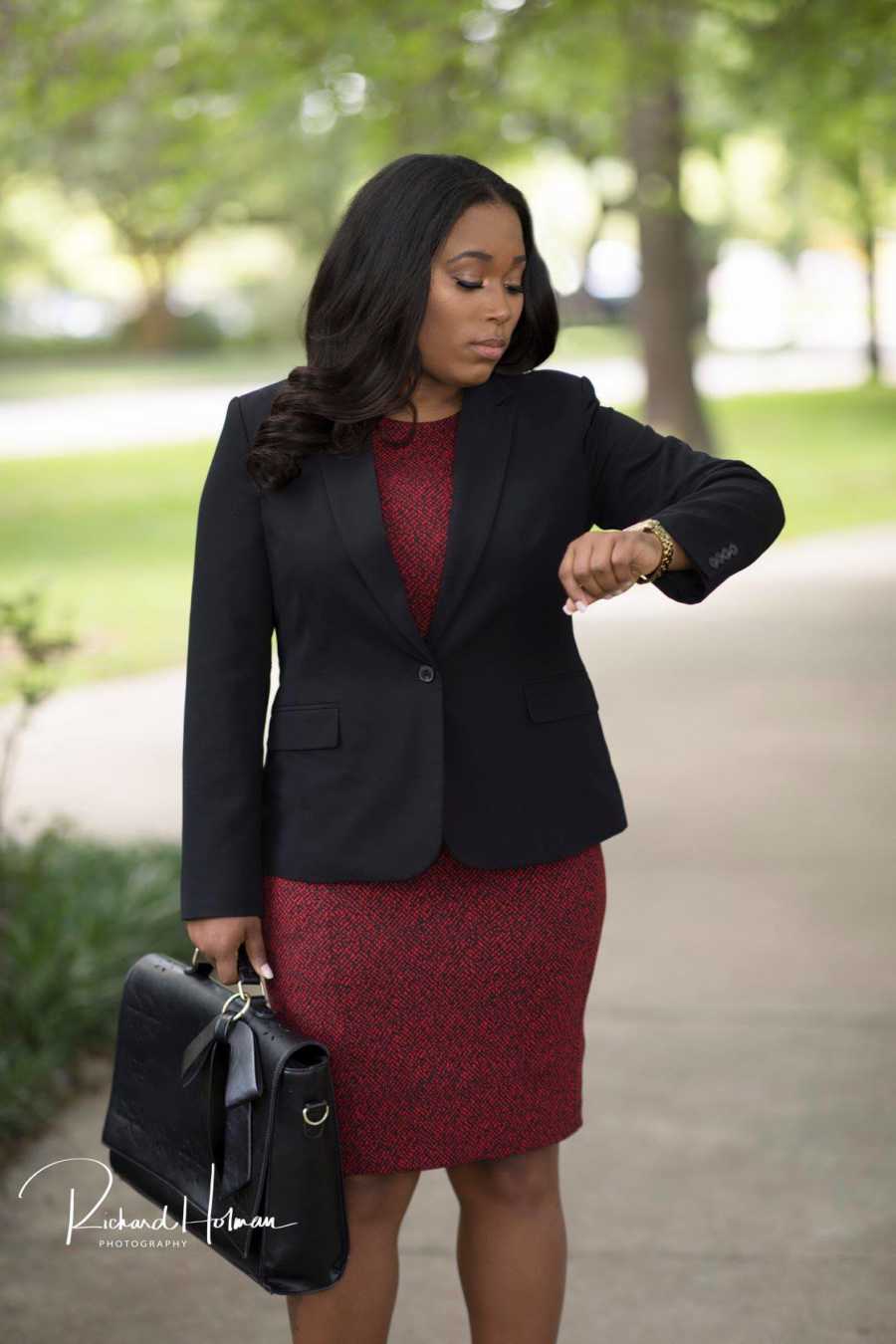 Upon matriculation into Thurgood Marshall School of Law, I was scared. I was a mother of five young children, and the only help I had was that of my church family and my sister, who also has five children of her own. My sisters' love and care for me and my children helped me out in ways that are indescribable. She cooked for us, watched my children and hers after doing long hours at work, and most importantly, she always encouraged me and was a shoulder to lean on when I cried. She has been there every step of the way for me, despite her own personal obstacles she's had to overcome. My church family has walked this journey with me since day one and has prayed for me daily, talked me out of giving up and most of all, they've been a family like no other. They've opened their home to me and my children and comforted me. It is situations such as those that gives me the drive and eagerness to become a successful attorney. Many of my peers identify me as a walking testimony, and are amazed at where I am today. I was once told that the odds were against me. I responded by not just defying the odds, but destroying them by resurrecting a dream that died.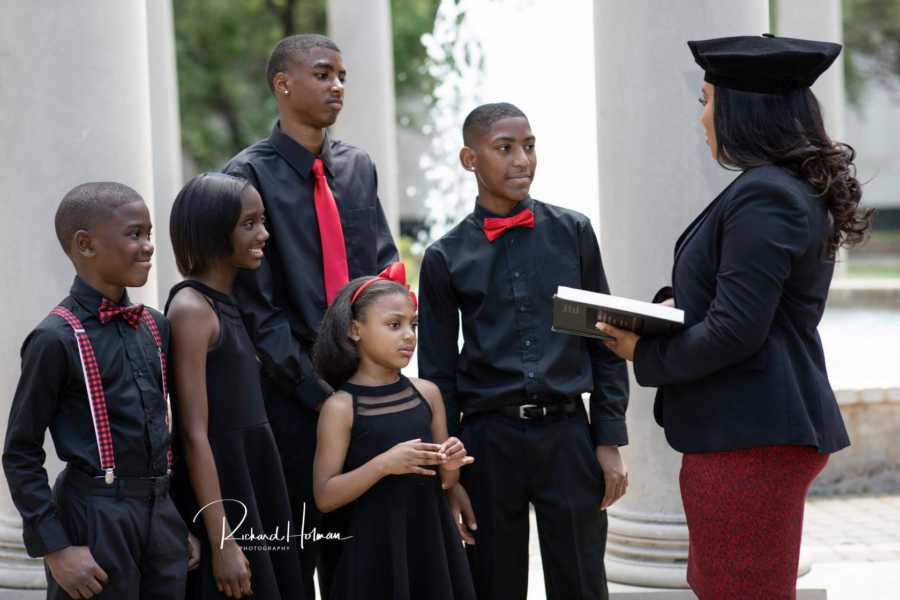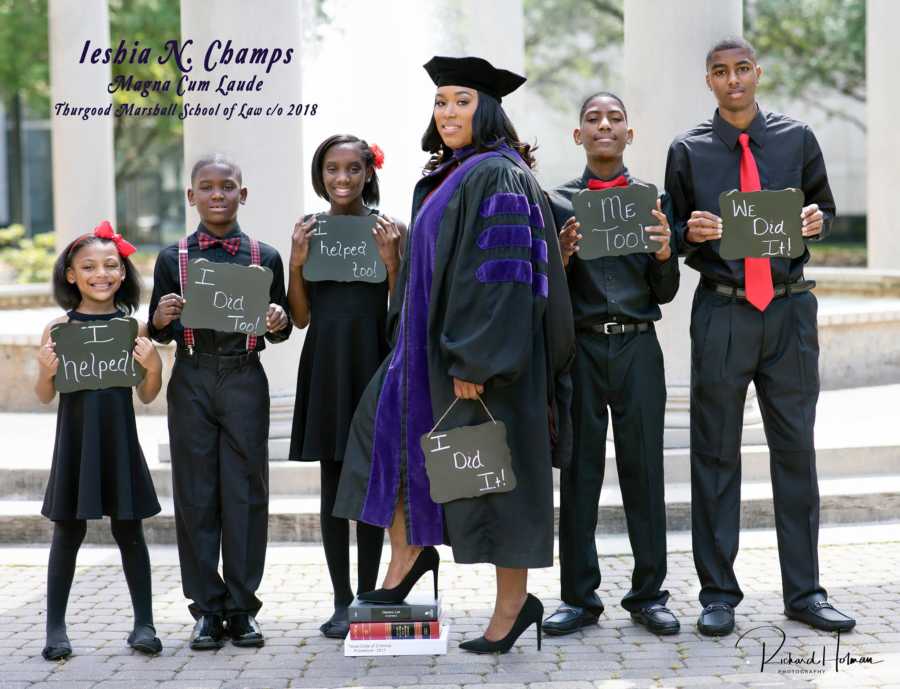 I took the pictures with my kids because they helped me through school. They're graduating too! They would help me review with flash cards while I cooked. They would sit as a mock jury while I taught them what I learned that day. I would sit in my closet and pray and cry because I was overwhelmed and my oldest son, David, would gather his siblings, give them a snack, make them take a bath, gather their school clothes, all to make things easier for me. And I had no knowledge of him doing that until I went to do it!"
This story was submitted to Love What Matters by Ieshia Champs of Houston, Texas. Submit your story here, and subscribe to our best love stories here.
SaveSave
SaveSaveSaveSave
SaveSave