"When I was six months old, a doctor opened a medical book for my mother and asked, 'Has anyone ever showed you what a baby with Dwarfism looks like?' For months, doctors tried to determine why some of my features looked different than an average baby and why I was growing slower (this was before the gene for dwarfism was discovered to use genetic testing). They went back and forth trying to figure out if I had Hypochondroplasia Dwarfism or Achondroplasia Dwarfism. It was concluded, based on my trident fingers and depressed nasal passage, I had Achondroplasia Dwarfism, a form of dwarfism affecting the cartilage growth in the arms and legs along with a few other features.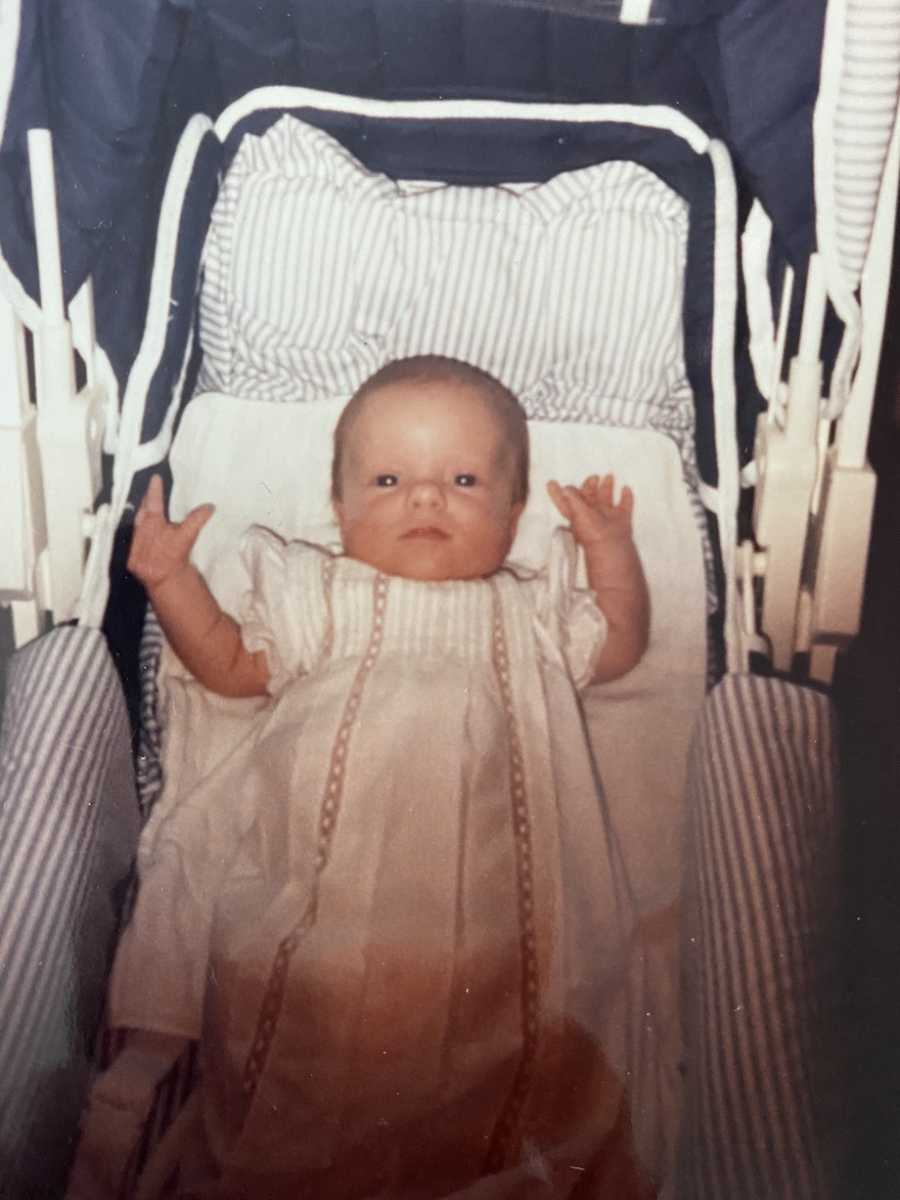 Growing up, my mom always had an open conversation with me about dwarfism. She would tell me that God makes everybody special and for me, part of my story would be I would be a little shorter than most people. One day, we were at church and an adult man with Achondroplasia Dwarfism stepped through the door. I looked at him and asked my mom why he was so short. My mom sat me down and explained I was like this man and this was part of God's story for my life. I responded by saying, 'Aw man, I wanted to be like Uncle Ells,' who is 6'7" and moved on with what I was doing.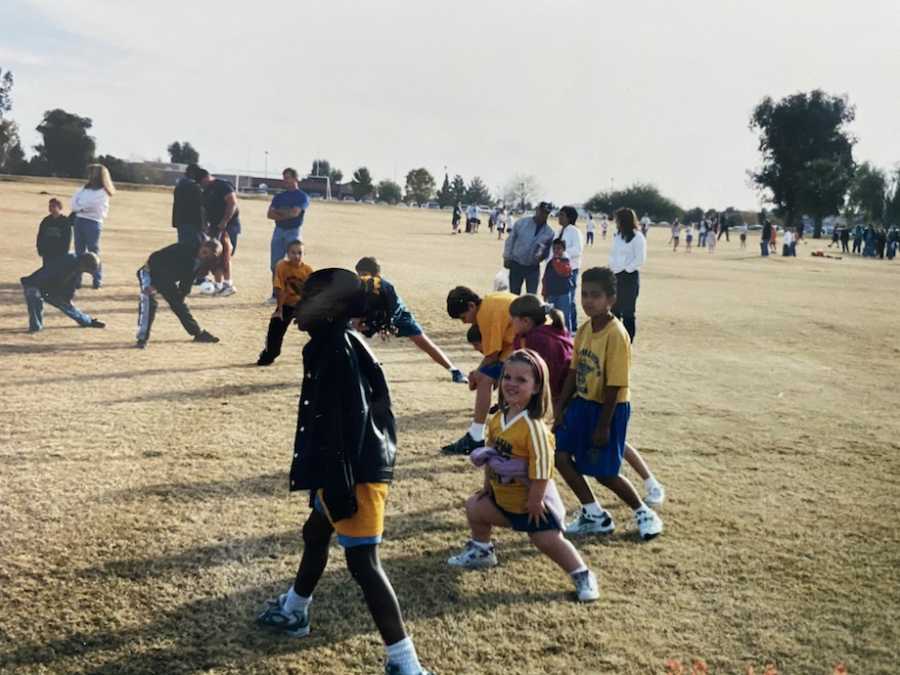 Growing up, my dwarfism was never something we focused on or drew attention to all the time. I was always encouraged and supported to do all the things my peers were doing, such as learning to ride a bike, dance classes, playing sports, etc. There were things along the way I had to sit out from like gymnastics because with dwarfism, doctors were always checking to make sure my neck and spine were fusing together properly. It was hard to not always be able to do everything, but I usually found something else to do in replacement of.
I am so thankful for the elementary and high school I attended and the opportunities I had to participate in the sports and music programs. As I often say, I can pretty much do everything that everyone else can, sometimes just in a different way. I learned to play the flute in fifth grade and to this day, my flute has a curved mouthpiece to make the body of the flute easier for me to reach. I played all of the sports throughout elementary school and then was on the cheer team in high school.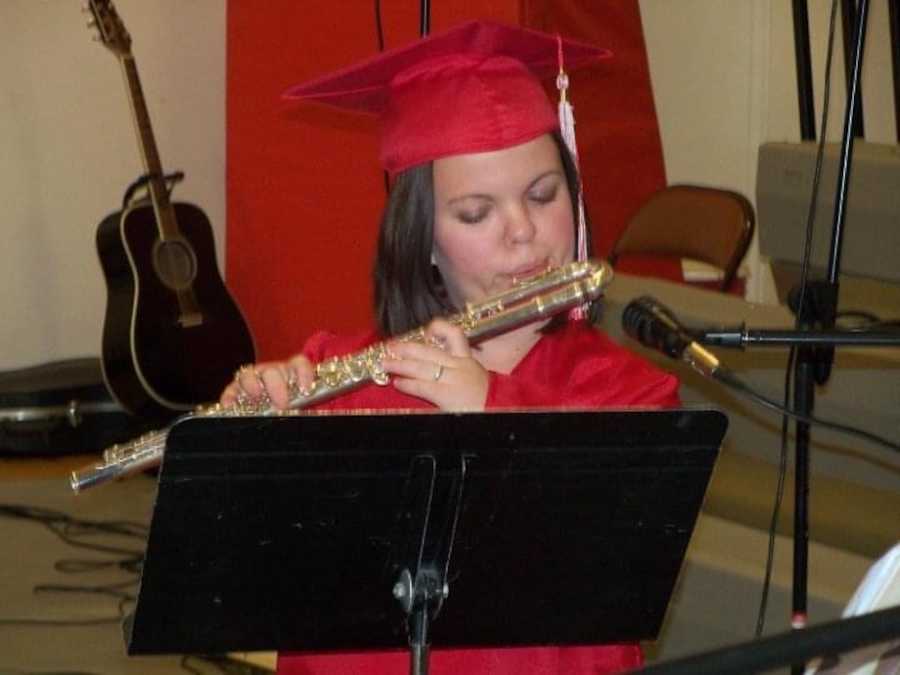 I joined the basketball team in fifth grade, even though I could not make a basket. I continued to play basketball through eighth grade and it was not until the summer between seventh and eighth grade I was able to start shooting the ball high enough to make baskets during practice. Making baskets during a game though was a different story because when I would go to shoot the ball, it was very easy for someone taller than me to block the shot. This did not bother me and I never expected anyone to 'let me have a chance.' My team made it their goal though that year for me to make one basket during a game.
There was one game that season when our points were much higher than the opposing team and my team decided it was a prime game to set me up to make a basket. The other team had possession of the ball and while four of the girls from my team went to take on defense, I stayed down on our end of the court. One of my teammates took possession of the ball and threw it down the court to me, giving me a chance to shoot without an opposing player to block the shot. Swish. I made my first and only in-game basket. The other team and the referees had no idea what was going on.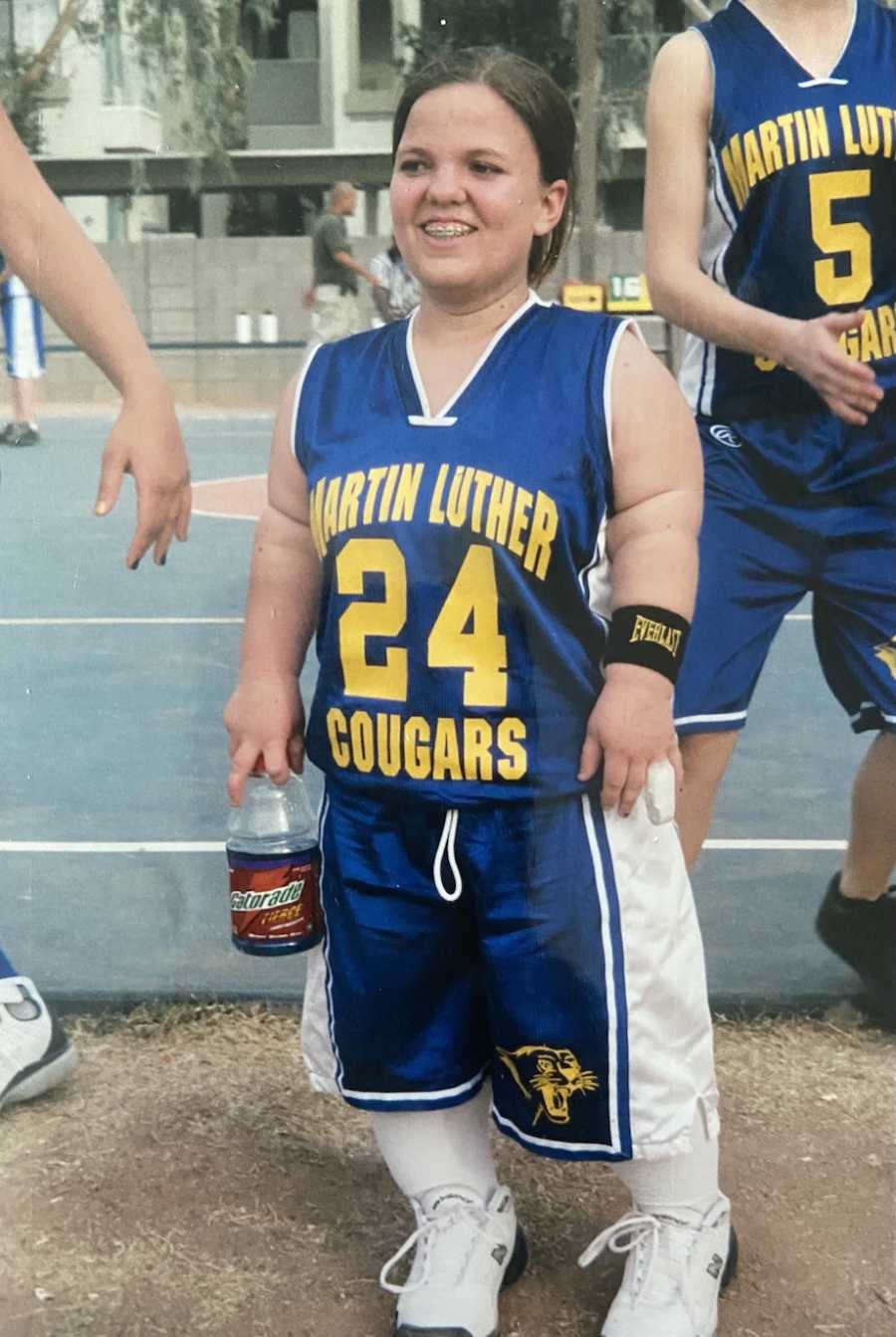 Throughout the years, there have been moments and seasons where having dwarfism has been hard. I have had to fight the lies of thinking I am a burden when people have to wait for me because I don't walk as fast. There was a time when I thought I would never get married because no one would like me because of my height. I have learned to hold on to the truth of God and know I was created for a purpose. God has also surrounded me with an amazing community over the years, who have never once let me believe my dwarfism was a hindrance.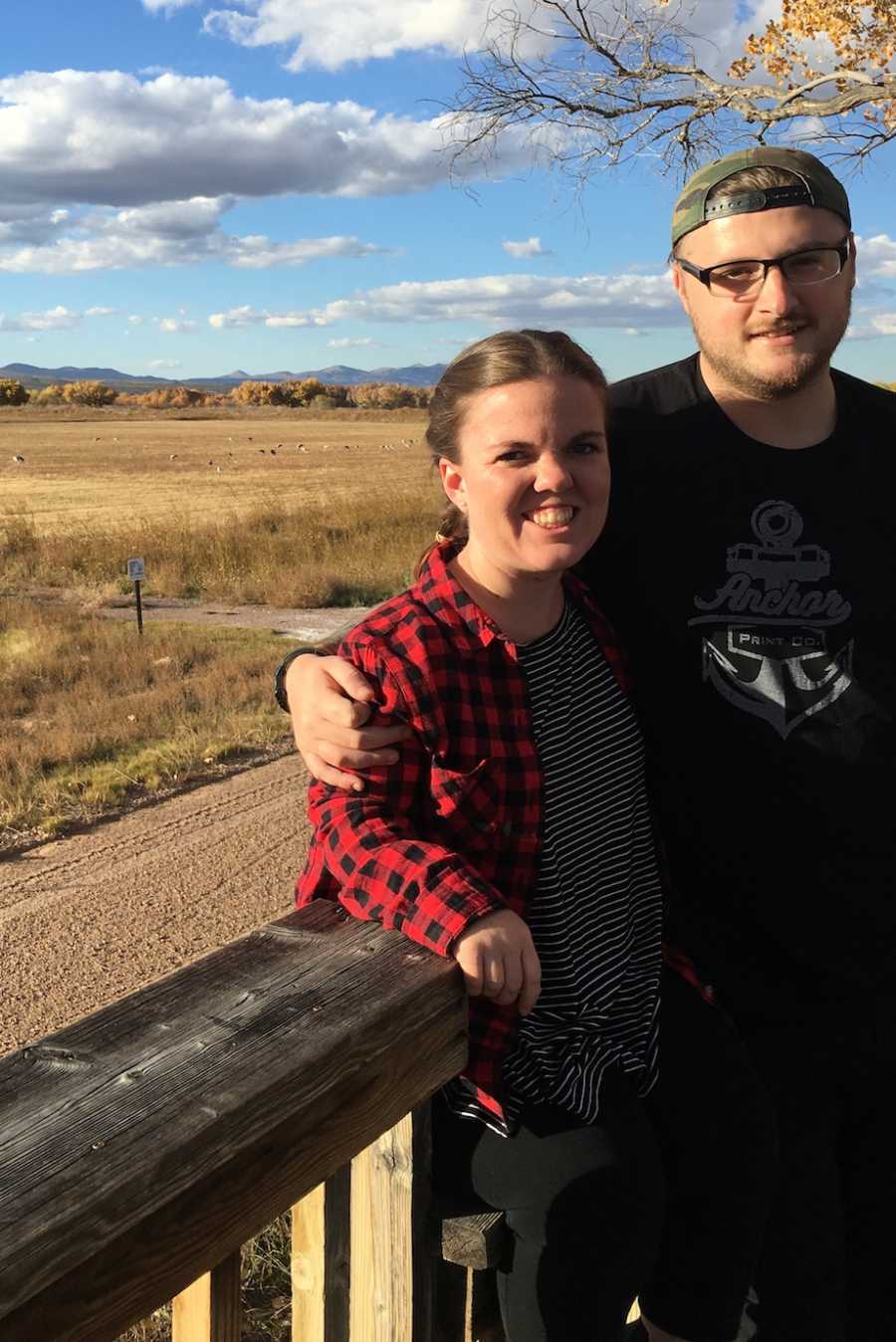 Fast forward, and I have been married for over three years to my wonderful husband, Joshua. My husband is 6'2" so we stand at exactly two feet apart.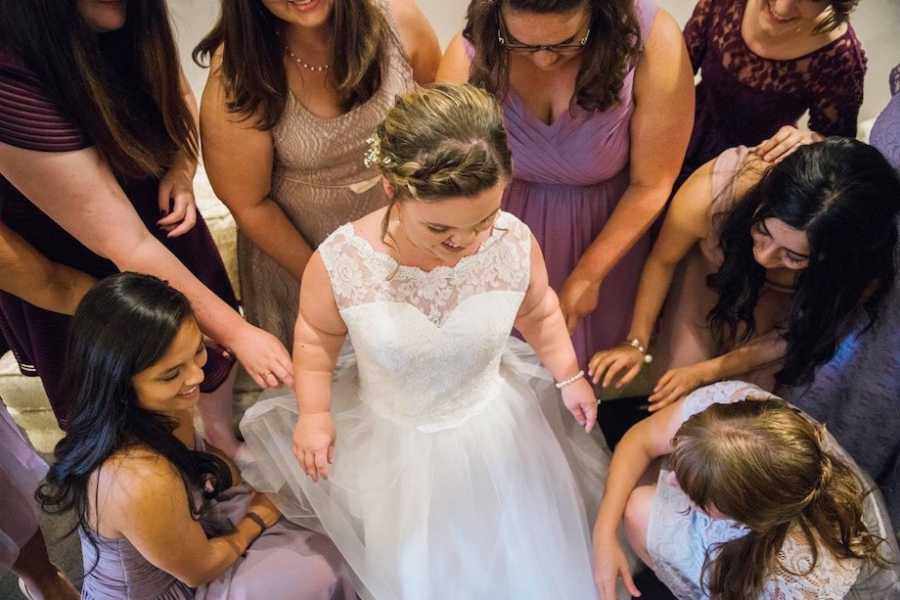 Christine Sunflower Photography
A year and a half ago, God gave us our sweet daughter, Eloise Praise. Eloise was born with Achondroplasia Dwarfism as well. Eloise is part of the 20% with Achondroplasia who inherit it from a parent. The other 80% of people with Achondroplasia did not inherit it, but rather it was a random mutation of the FGFR3 gene. No one in my family before me has had dwarfism. For my husband and I, since he is average height, we have a 50/50 chance our children will inherit dwarfism.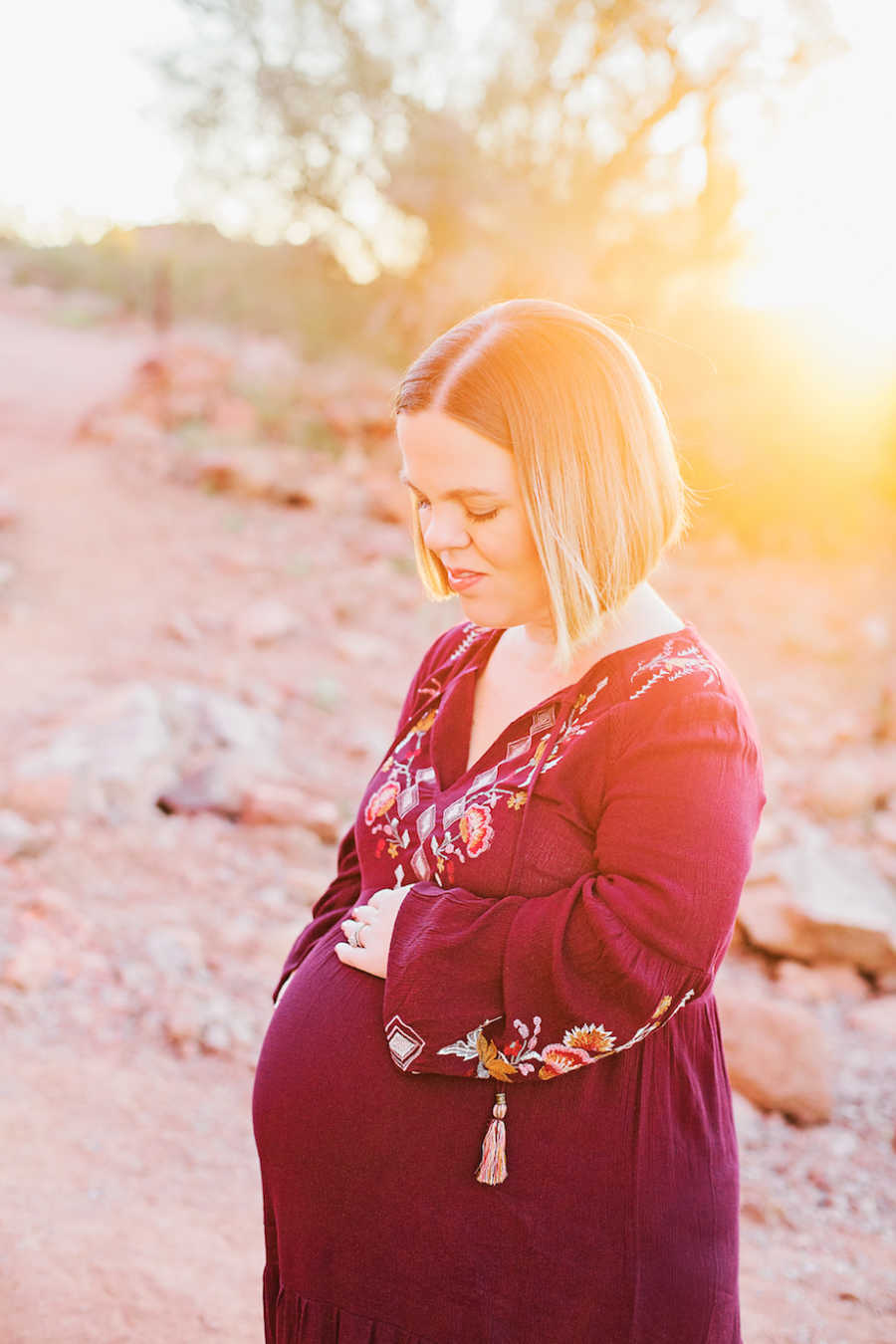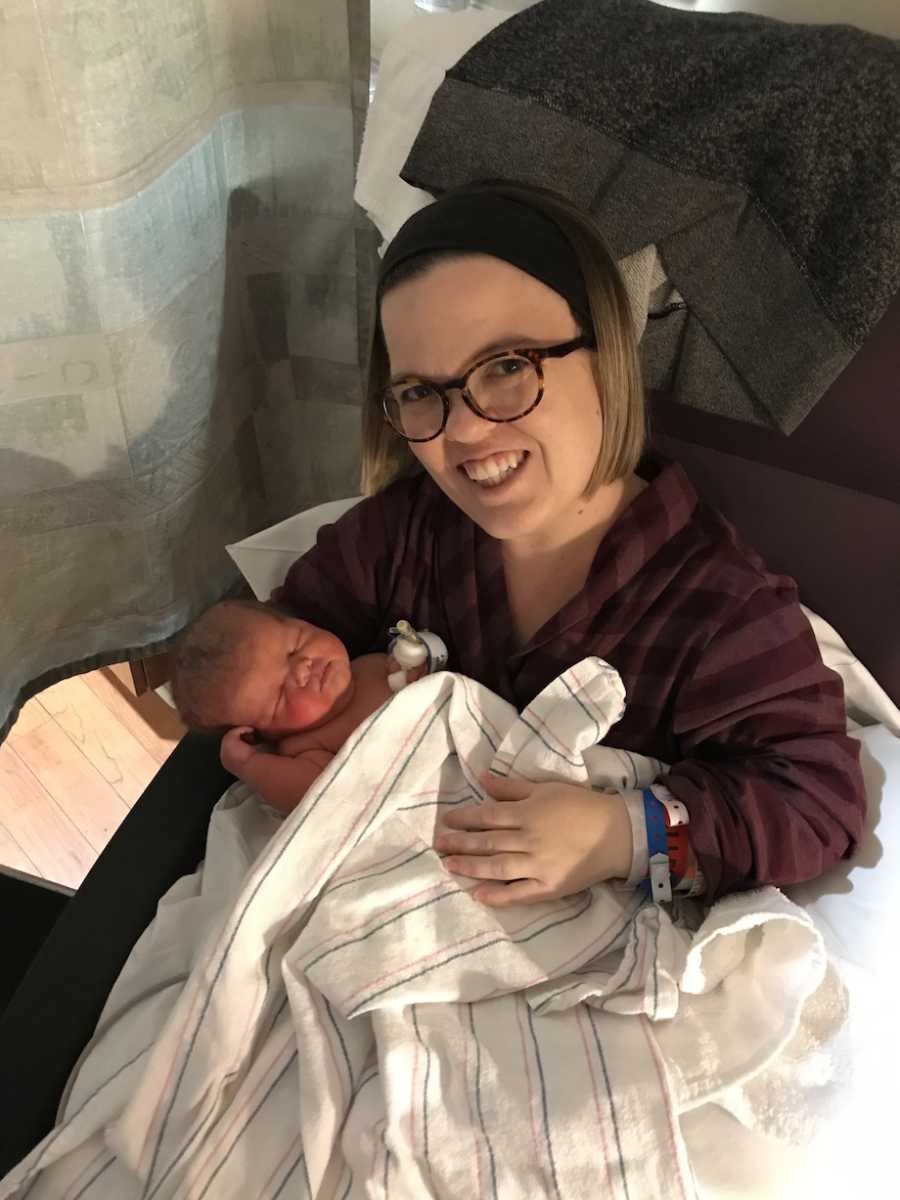 Preparing to be a parent brought on a whole new set of 'learning to do things in different ways.' I think any first-time parent has a lot of new things to learn, but I had to think through how will I get Eloise in and out of her crib? How will I get her in and out of the car? Will I be able to see over the stroller? These questions all seemed daunting at first, but just like most things, I have figured out ways and tricks and we are doing just fine!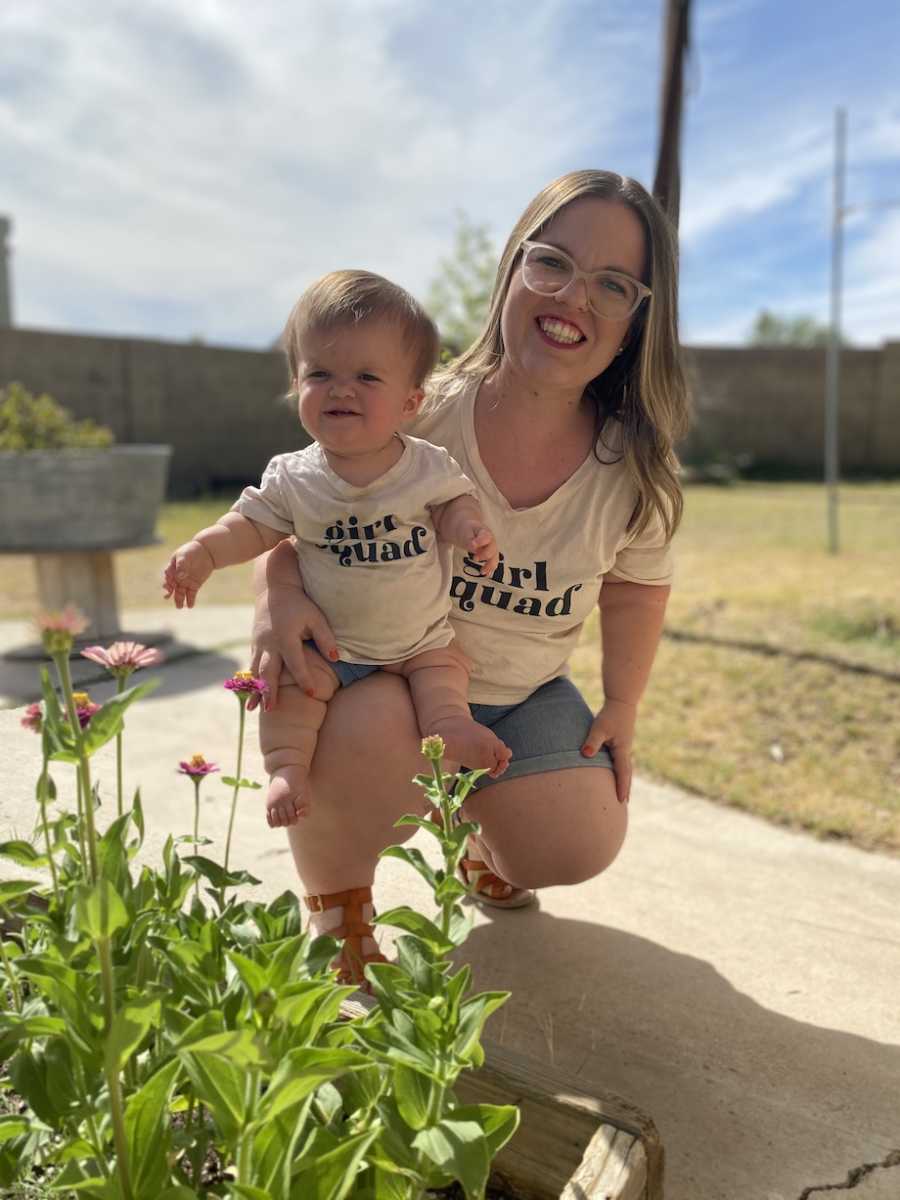 I love sharing my story and life with dwarfism because I believe it is important to spread awareness about dwarfism. I also feel it is important because everyone has a story, whether it is dwarfism or another kind of difference. I don't mind being asked questions in the store or at my workplace because my hope is I am teaching kindness. I pray each conversation about my difference with children or adults allows them to show kindness to the next person they encounter that isn't quite exactly like them, which ultimately is everyone. No difference should ever hinder kindness."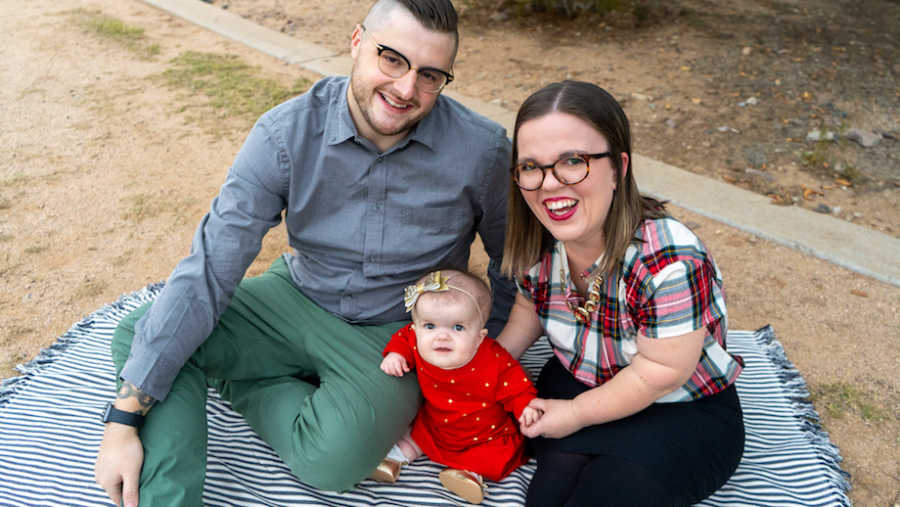 This story was submitted to Love What Matters by Kirsten Turner from Arizona. You can follow their journey on Instagram. Do you have a similar experience? We'd like to hear your important journey. Submit your own story here. Be sure to subscribe to our free email newsletter for our best stories, and YouTube for our best videos.
Read more powerful stories like this:
'They blurted out, 'Omg, look at IT!' Children ran up with cell phones, loudly yelling and recording me. I left the store traumatized.': Woman with dwarfism shares unique journey

'We need to talk. Your baby's head is BIG. His fingers look like a starfish.' WHAT? He passed the Kleenex. I lost it.': Mom births son with Dwarfism,  'he was made special on purpose''
'There's something wrong with her!' My mom looked at my triangular-shaped face.': Woman with rare form of Dwarfism defies 'grim' life expectancy, 'never gave up'
Provide beauty and strength for others. SHARE this story on Facebook with family and friends.