"We met 10 years ago on a dating website, just a couple of teens messing around on the net. She messaged me first, commenting on how she liked my eyes and smile. I thought she was pretty cute too so I asked her to exchange emails with me. She agreed. We spent days talking, texting, laughing and just really enjoying each other.
Then she asked me if I wanted to hang out. I was hesitant at first because I hadn't told her I was born with Cerebral Palsy and am in a wheelchair. I was nervous. Usually this is where most girls would friend zone me or just start ignoring me all together. I had to tell her, and when I did she just said, 'That's fine, you're still human right? Lol!' All I could think was, 'Wow. What a sweet girl.'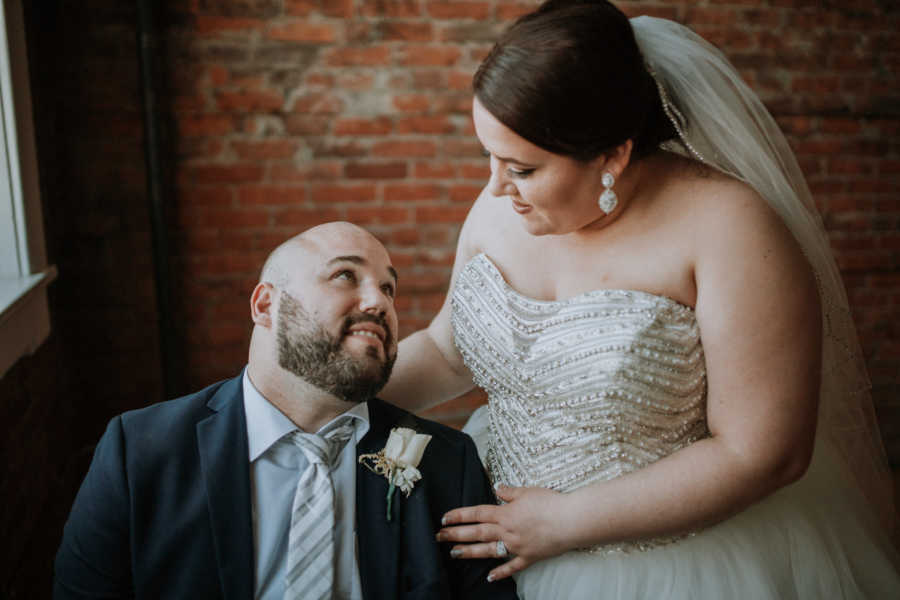 So we started hanging out, mostly at my house, and every time I got to see her I'd like her more and more. Finally one day when she came over I made my move and I kissed her. She kissed back. Later that day she called me and said 'So does this mean we are boyfriend and girlfriend now?' We laughed and I said, 'Yeah, I guess so.' That's where it all began.
For our best love stories, subscribe to our free email newsletter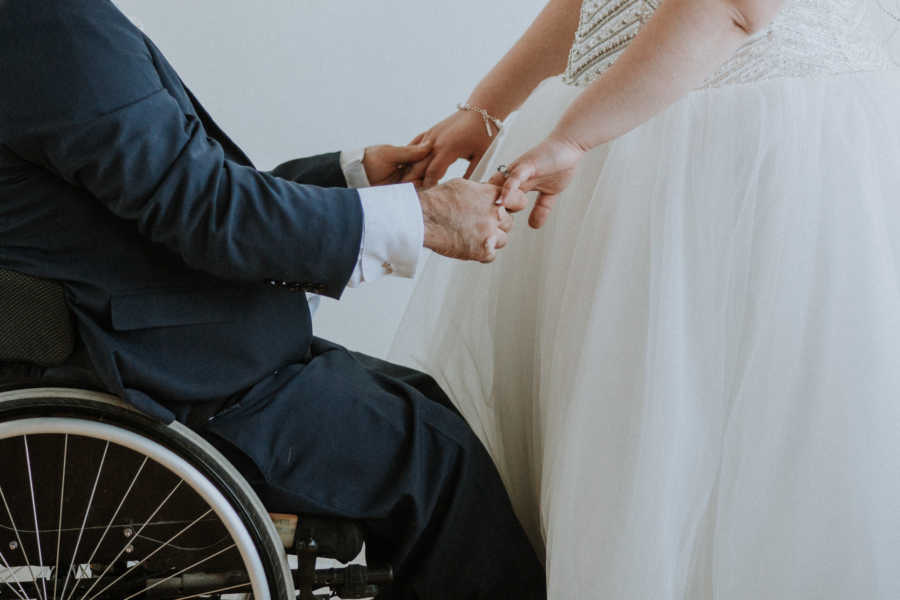 Since then we have done so much together. We've been to rock concerts, football and hockey games, she would come to all of my sledge hockey practices and games and even got to see me win a championship. I use to play love songs for her and we would just lay together and whisper the lyrics to each other. We've spent countless hours together in the falls, camping, birthdays, Christmas', spending time with each other's families, parties with our friends, getting pets together, buying a house and just enjoying life together. Even just a few weeks ago on our honeymoon she took me snorkeling and swimming with dolphins for my first time. We've had so many amazing memories but just like any relationship, we have been through a lot of hardships too.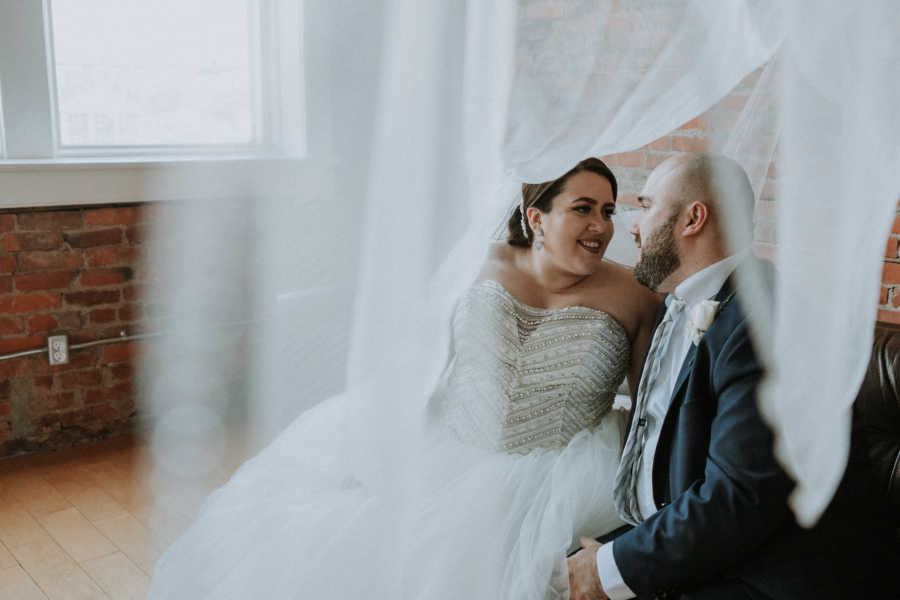 In the beginning she went through a lot of criticism from some of her family and friends. They just didn't understand my circumstances and tried to convince her that there would be no future with me. She refused. She fought them and told them that I am a man like any other and she would not love me any less just because I can't walk. Everyone deserves love and respect and she showed them that. She opened up their eyes and hearts and made them see me; just Justin.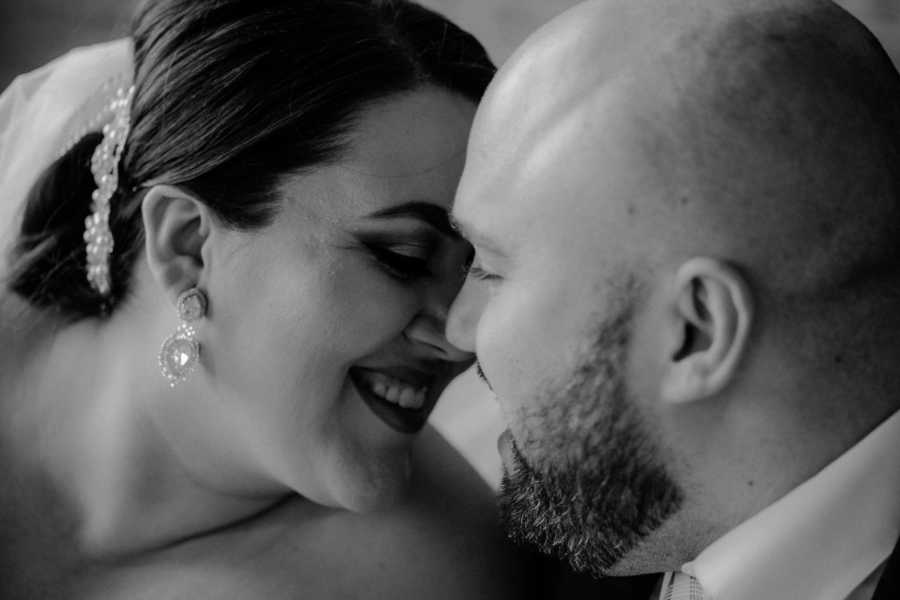 We've also endured the pain of losing our loved ones. She was there for me when I lost my grandma and grandpa and I was there for her when she tragically lost her brother. The worse thing in the world was watching her cry uncontrollably with grief and I couldn't do anything about it, except for hold her as tight as I could. We've argued till we cried, fought till we wanted to leave each other, cried and made up after saying we would never leave each other, just sometime forget why we love each other. It's been hard, but through it all we stuck by each other's sides. We are stronger because of it all and there is no one I love more than her.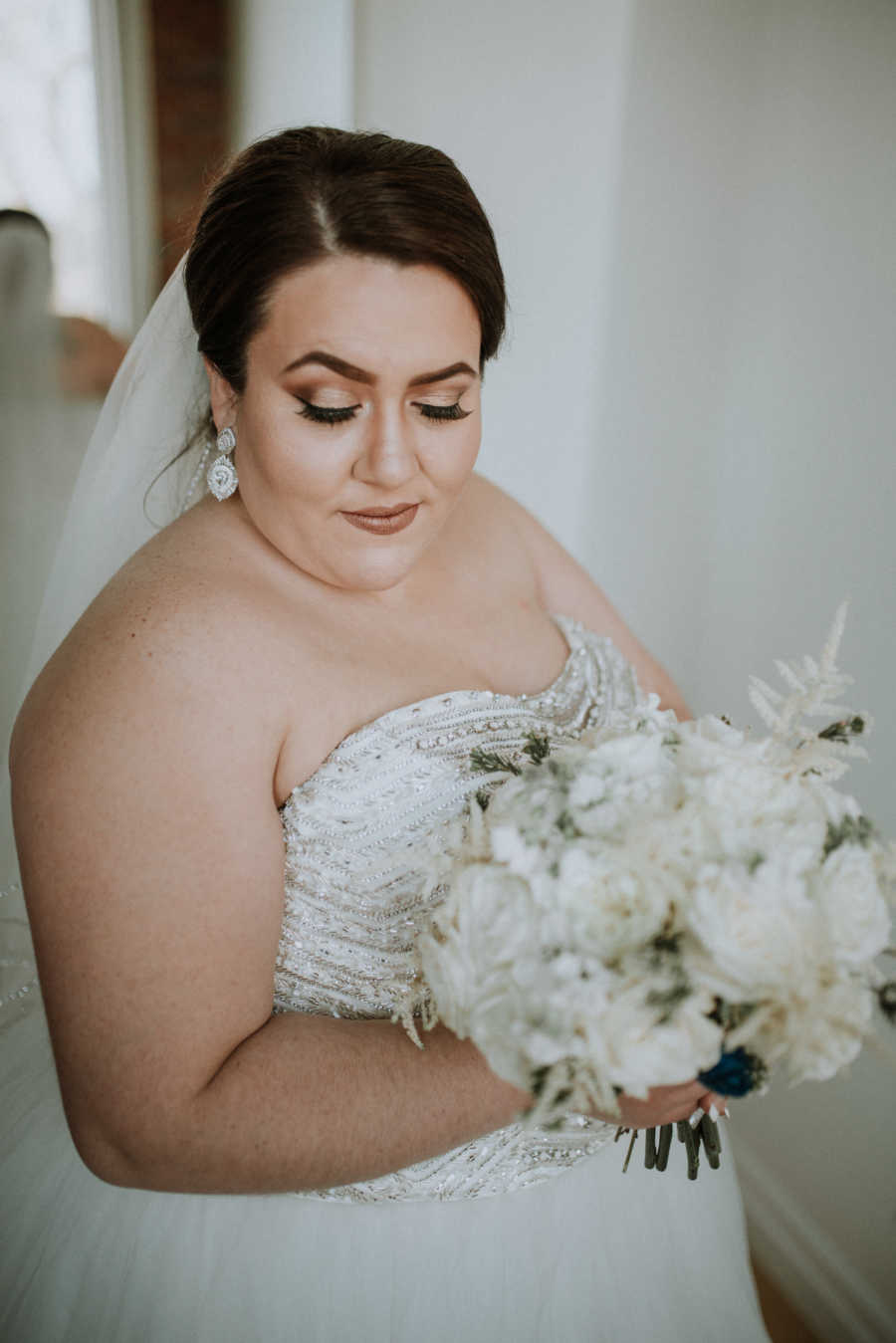 She is my wife now. She is beautiful, smart, funny, generous, kind, and compassionate. She loves and respects everyone for who they are and doesn't judge anyone. She's a friend to everyone and would do anything to help anyone in need. She is an angel sent down by God to shed her light on others and I don't know what I did to deserve her. She encourages me to strive to do my best and believes in me even when I don't. She sees me for the man that I am and not just the man in the wheelchair.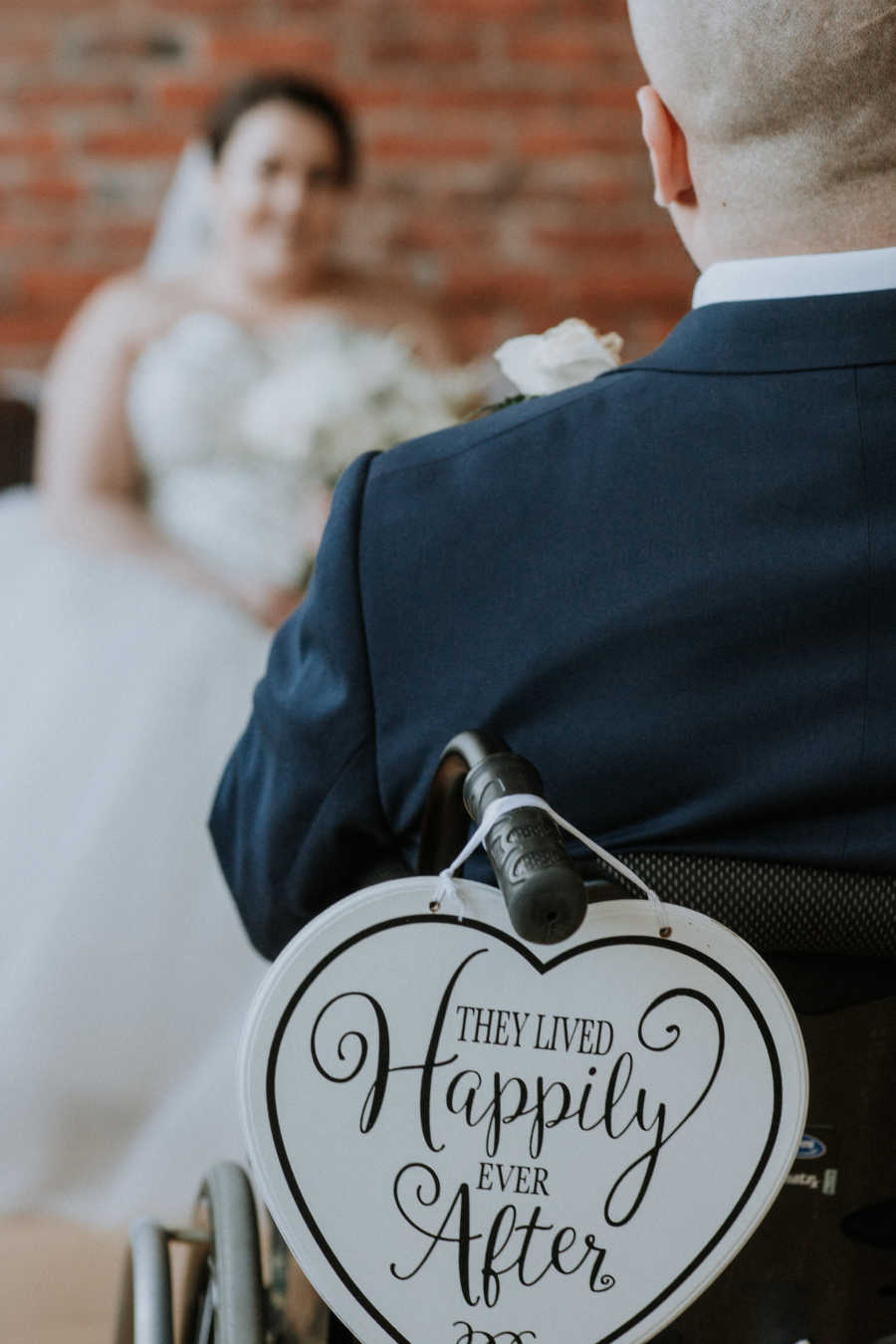 When I saw her walking towards me, I just couldn't breathe. I've never seen anything so stunning and beautiful in my life. Here she was, my everything that was and everything to be, looking absolutely breathtaking. I couldn't help but lose myself in emotion. There is nothing in this world that I wanted more than to say 'I do' and make her my wife.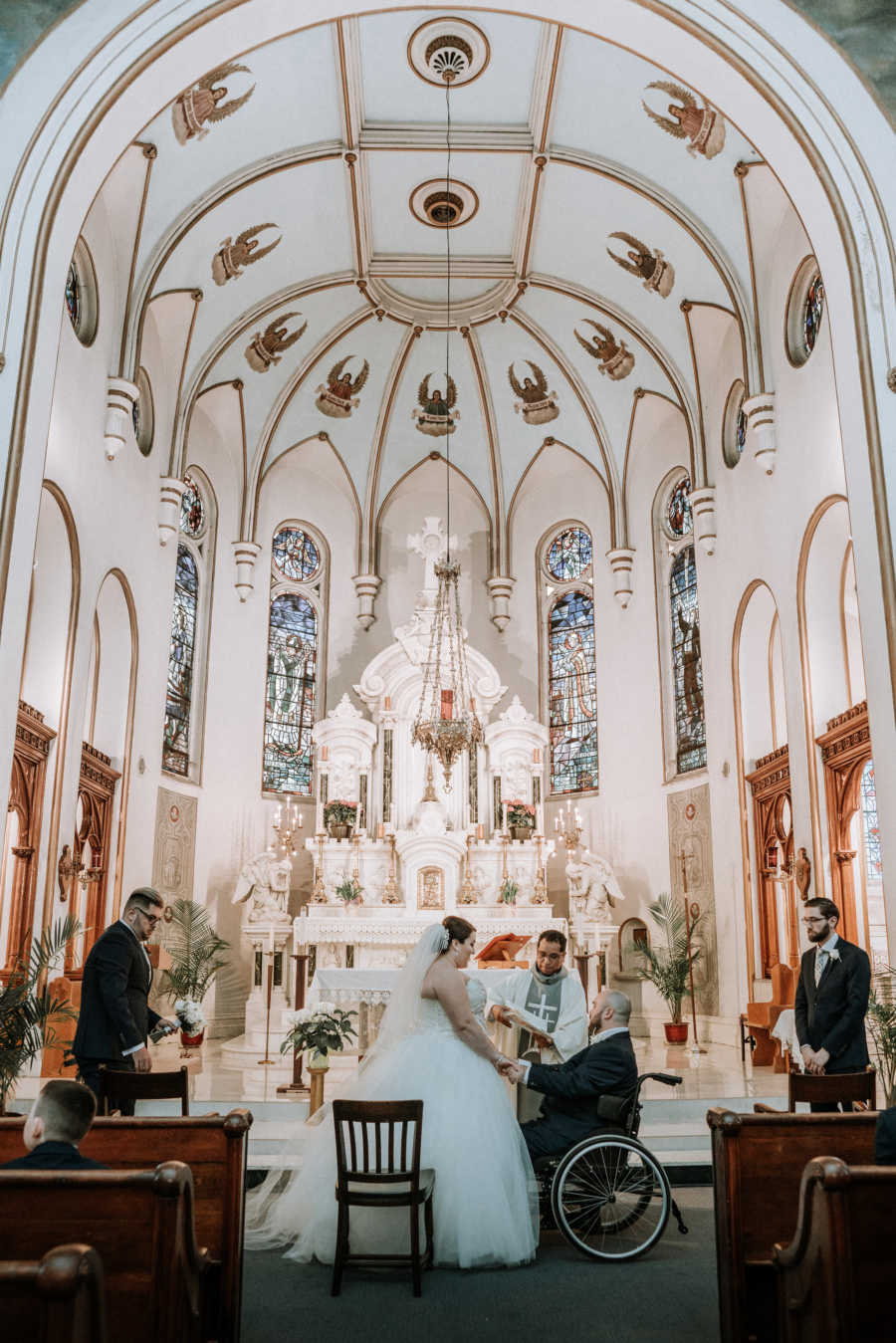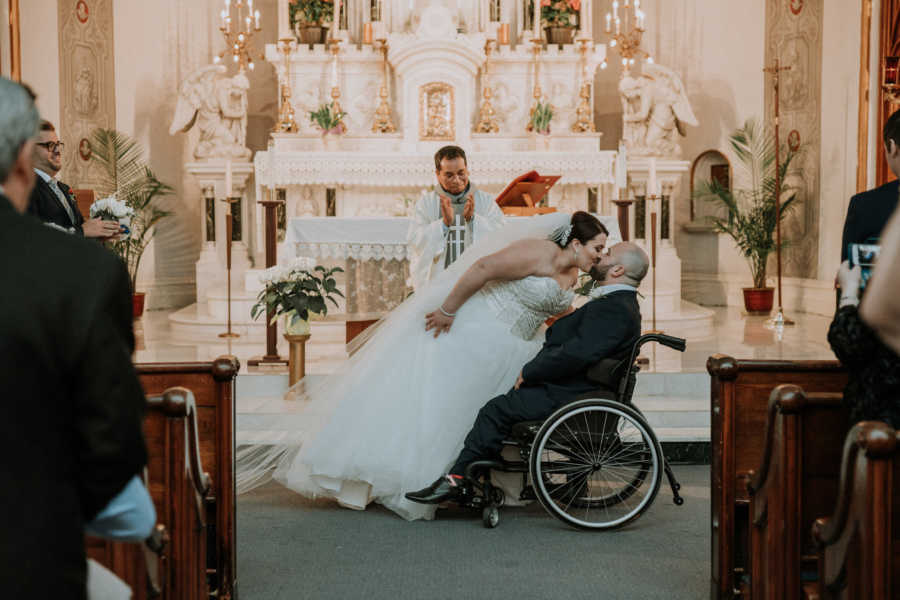 She is my heart, my soul, my love, my life, my Sabrina.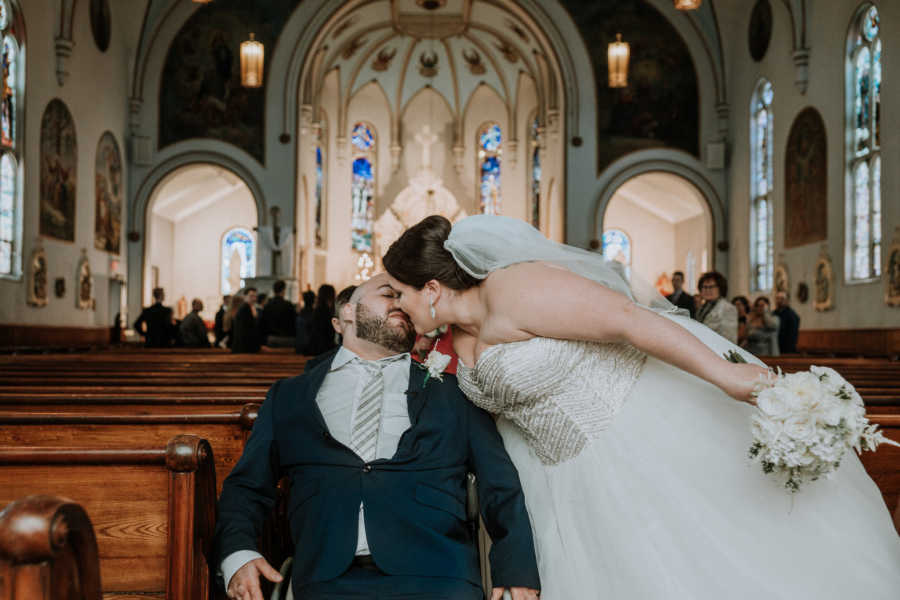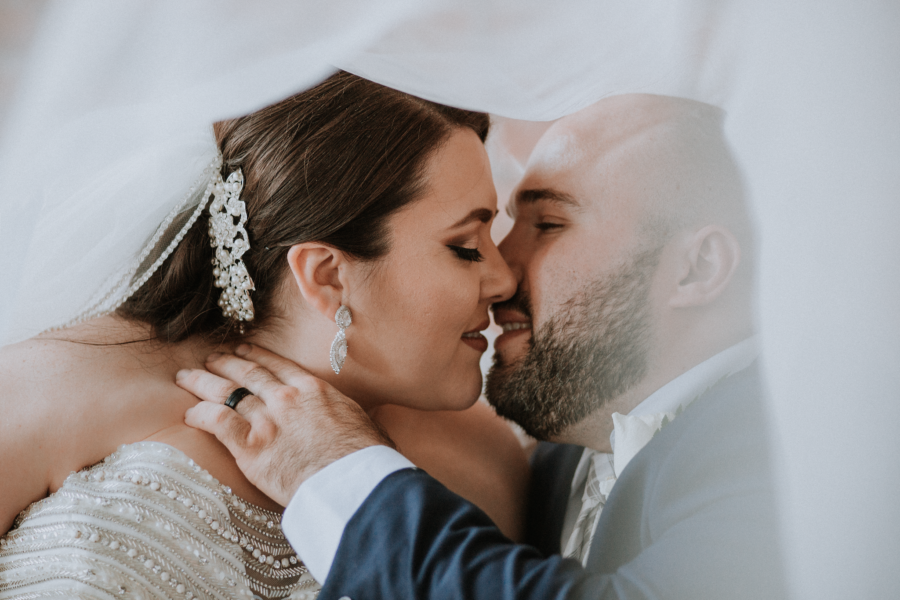 This story was submitted to Love What Matters by Justin Boisvert, 30, of Hamilton, Ontario. Submit your own story here, and subscribe to our best stories in our free newsletter here.
SHARE this beautiful story on Facebook to encourage others to cherish every moment and love what matters most.